Ones to watch: our guide to all of Sony's 2018 TVs
Whether you're looking for 4K OLED, LCD or plain old full HD, Sony has got a screen to scratch your televisual itch this year.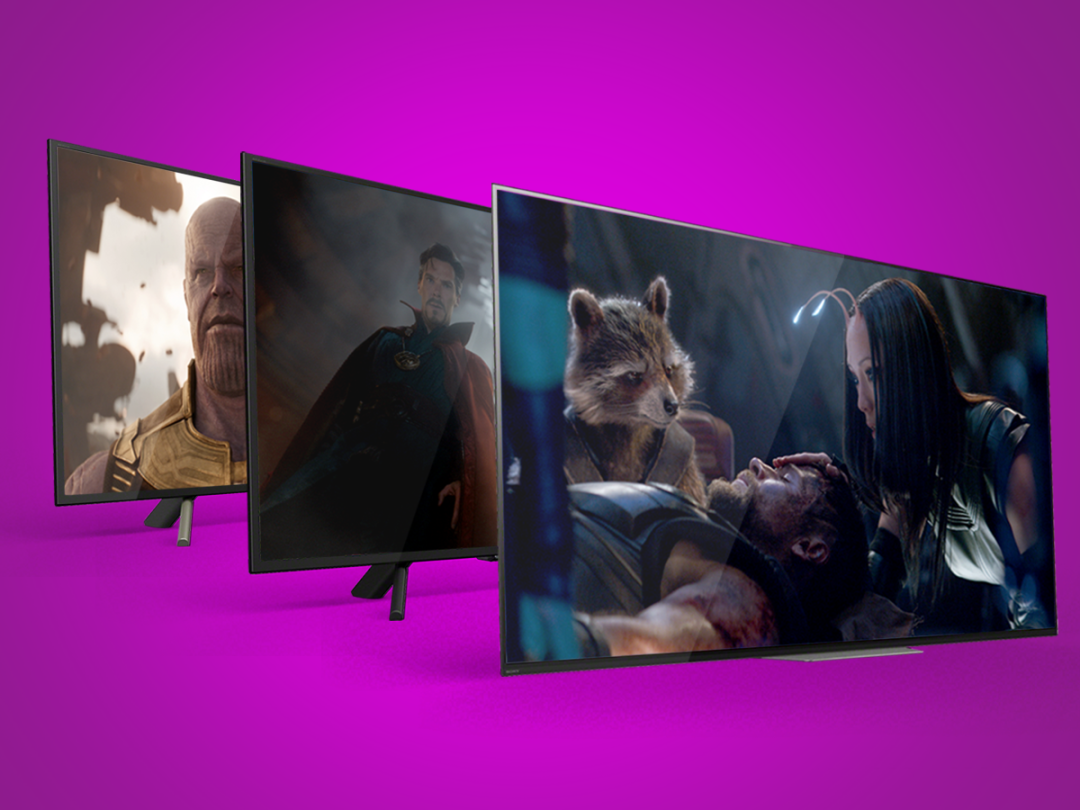 HDR (high dynamic range) has become as much of a buzzword in TV as the 4K tech it often supports. 
More than just a buzzword, though, it arguably has just as much effect on the picture you see as the bump up in resolution, so it's an important spec to look out for when shopping for your new telly.
Sony obviously agrees, and has kept things simple by making sure the entirety of its 2018 range is decked out with HDR support – even its HD sets. 
They will work with both HDR10 and HLG flavours of HDR, with an update for the more advanced Dolby Vision format incoming for all X1 Extreme sets (that's the A1, AF8, ZD9 and XF90).
There are a total of six new models to get your televisual tastebuds twitching in 2018, plus Sony is also keeping on two sets from previous years. That certainly gives us confidence in how well Sony's tellies are futureproofed.
And while we're obviously super excited about testing the new AF8 OLED (if Sony's A1 is anything to go by), Sony's 4K LCD sets also look really promising for those on more of a budget.
Read on for all the details and kick your TV upgrade process into action.
MORE: Screen therapy – the best TVs of 2018
4K OLED – AF8, A1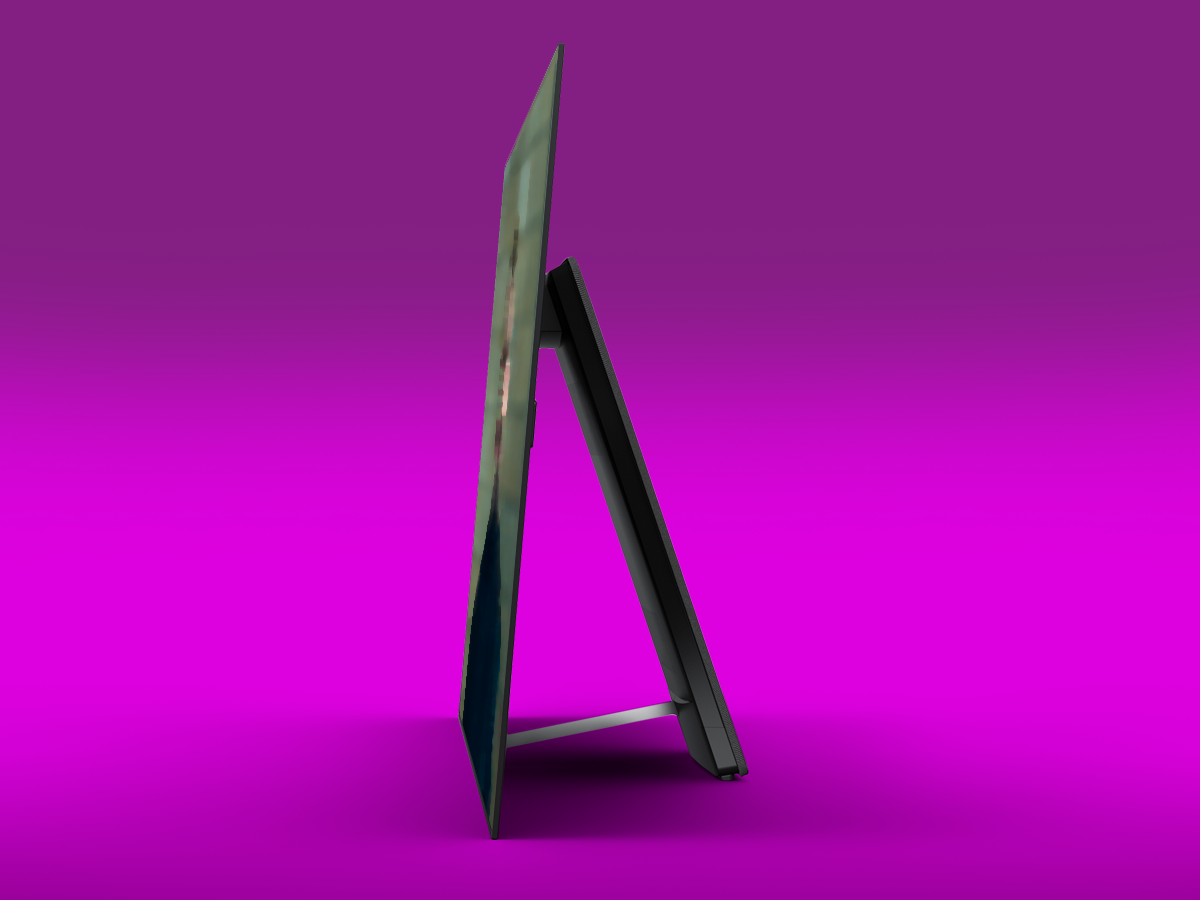 A1
Models: KD-55A1 (55in), KD-65A1 (65in), KD-77A1 (77in)
The excellent A1 model, first introduced last year, gets kept on the bench for 2018. We're not surprised – it was easily one of last year's best TVs, and its fairly stable price tag would suggest that the sales were there to back that up.
As we said above, there's actually very little separating the A1 from the AF8 in terms of tech – everything is nigh on identical – but the A1 has that statement kick-stand design that makes the TV look like its resting on its edge.
This makes it hard to fit onto conventional TV stands, and even moreso if you opt for the 77in version, which isn't available as yet with the AF8.
AF8 (A8F in US)
Models: KD-55AF8 (55in), KD-65AF8 (65in)
The AF8 is the second OLED set from Sony, and was first TV to be unveiled by the brand this year, at CES 2018.
In a lot of ways, the AF8 is very much the same as last year's excellent A1 OLED. They use the same panel, feature the same X1 Extreme processor and use the same Acoustic Energy screen vibrating tech for sound.
However, the AF8 rights potentially one of the A1's only dividing features – its design. While going 'standless' made for quite a striking TV, it did make it harder to accommodate on regular TV racks. Its kick-stand design also caused it to have a slight tilt, which wasn't to everyone's taste either.
This AF8 keeps things much more strait-laced, and features a standard plinth, and with a slightly slimmer design too, so it'll sit snugger to a wall if wall mounted.
Originally, Sony's wording in its press release suggested it could also offer a cheaper price tag than its A1 sibling, but that is yet to be confirmed.
MORE: Sony AF8 hands-on
4K LCD TVs – ZD9, XF90, XF85, FX80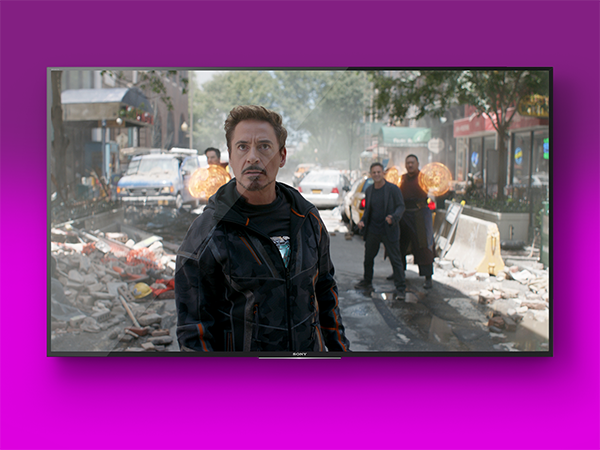 ZD9 (Z9D in US)
Models: KD-65ZD9 (65in), KD-75ZD9 (75in), KD-100ZD9 (100in)
If it ain't broke, why replace it? The ZD9 has been going strong since it was released in late 2016, and despite its age, remains the company's flagship LCD model.
It's a full-array set, meaning its backlighting covers the whole display, rather than lighting it from the edges like the rest of the range. This allows it to be a lot more precise with where light is placed, improving contrast and making for a superb HDR experience.
It also offers some of the biggest screen sizes Sony is doing in 2018, so if you want to go large, this is the range to look at.
XF90 (X900F in US)
Models: KD-49XF90 (49in), KD-55XF90 (55in), KD-65XF90 (65in), KD-75inXF90 (75in)
Despite sitting at the top of Sony's 4K LCD range of 2018, the XF90 is actually considered a mid-range set in the line-up. Such is technology. The good news is that it benefits from that tech trend that sees more and more of the good stuff implemented further down the range.
This means you're getting the X1 Extreme processor that powers the ZD9, A1 and AF8 for bett, alongside improved full-array backlighting with more dimming zones than last year. There's also a 20% brighter panel for better HDR, a new motion-processing system and all the specs required to get the Dolby Vision update when it lands.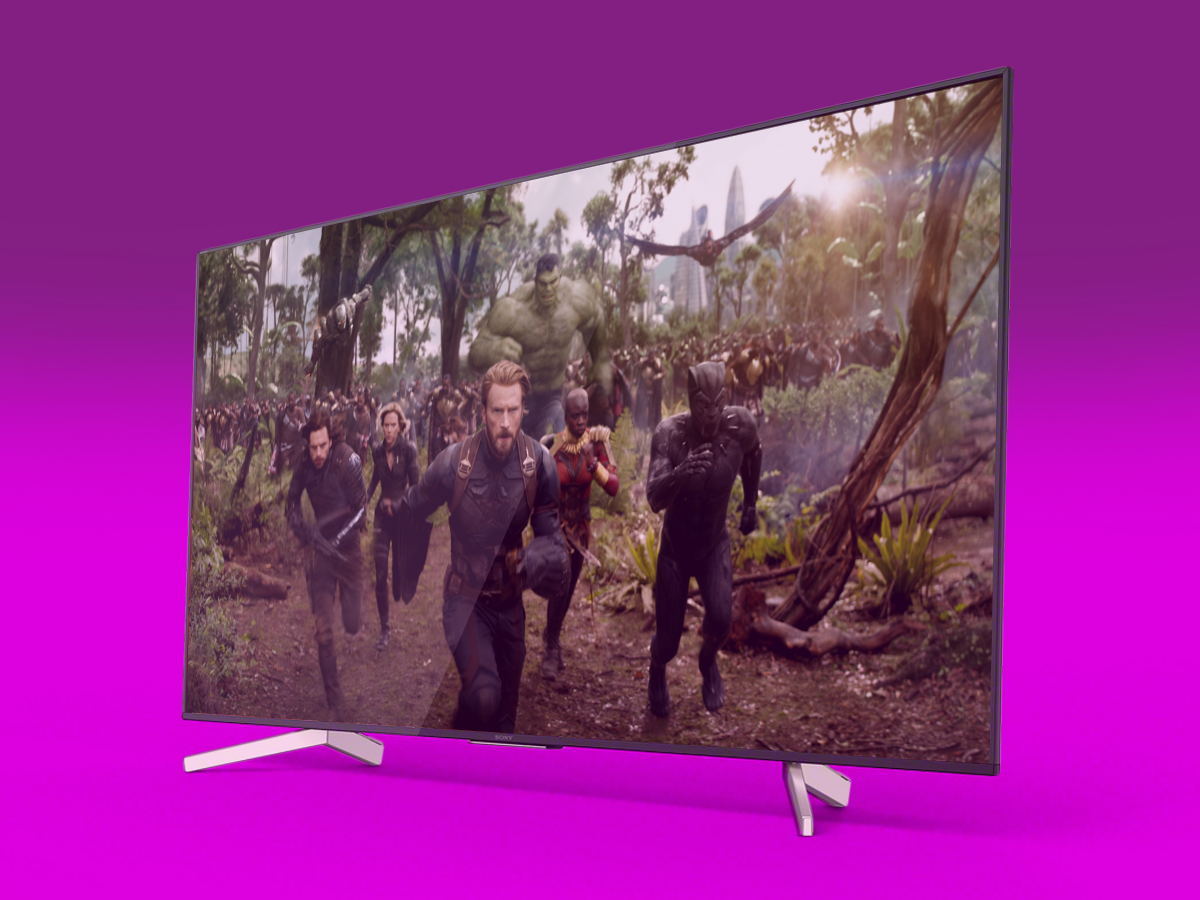 XF85 (X850F in US)
Models: KD-43XF85 (43in), KD-49XF85 (49in), KD-55XF85 (55in), KD-65XF85 (65in), KD-75XF85 (75in)
From here on in, the features start to drop. For a start, the XF85 makes the move to being edge lit rather than direct lit in order to keep prices down (except for the 85in option, which remains direct lit due to its size, using a less sophisticated system than the XF90).
It also drops down to the standard X1 processor, which means picture quality and upscaling won't be quite as good as higher up the range.
That said, motion processing should still be decent, thanks to the range's 100Hz panel, and prices should be good too. Considering the number of screen's available, we'd wager Sony's planning for this to be the 'sweet spot' range, falling somewhere between the premium and budget price points.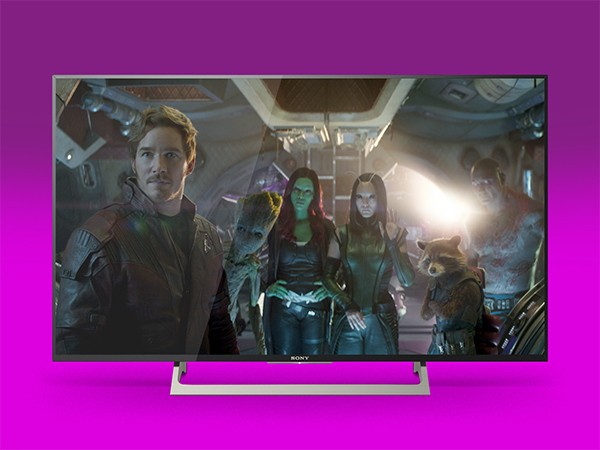 XF80 (X800F in US)
Models: KD-43XF8096 (43in), KD-49XF8096 (49in), KD-55XF8096 (55in)
If you were to take the XF85 range, swap its 100Hz panel for a 50Hz one, drop the X1 processor and take its design down a notch or two, you'd pretty much have the XF80.
Despite it losing the better chipset of the XF85, you still get all of Sony's Triluminos colour and 4K X-Reality Pro processing, but motion might not be quite as good, and there will be a few picture quality differences too.
Still, its price tag will help take the sting out of the things its missing – and you will at least get the same Android Nougat smart TV system as the rest of the line-up.
Full HD TVs – WF66 and RF45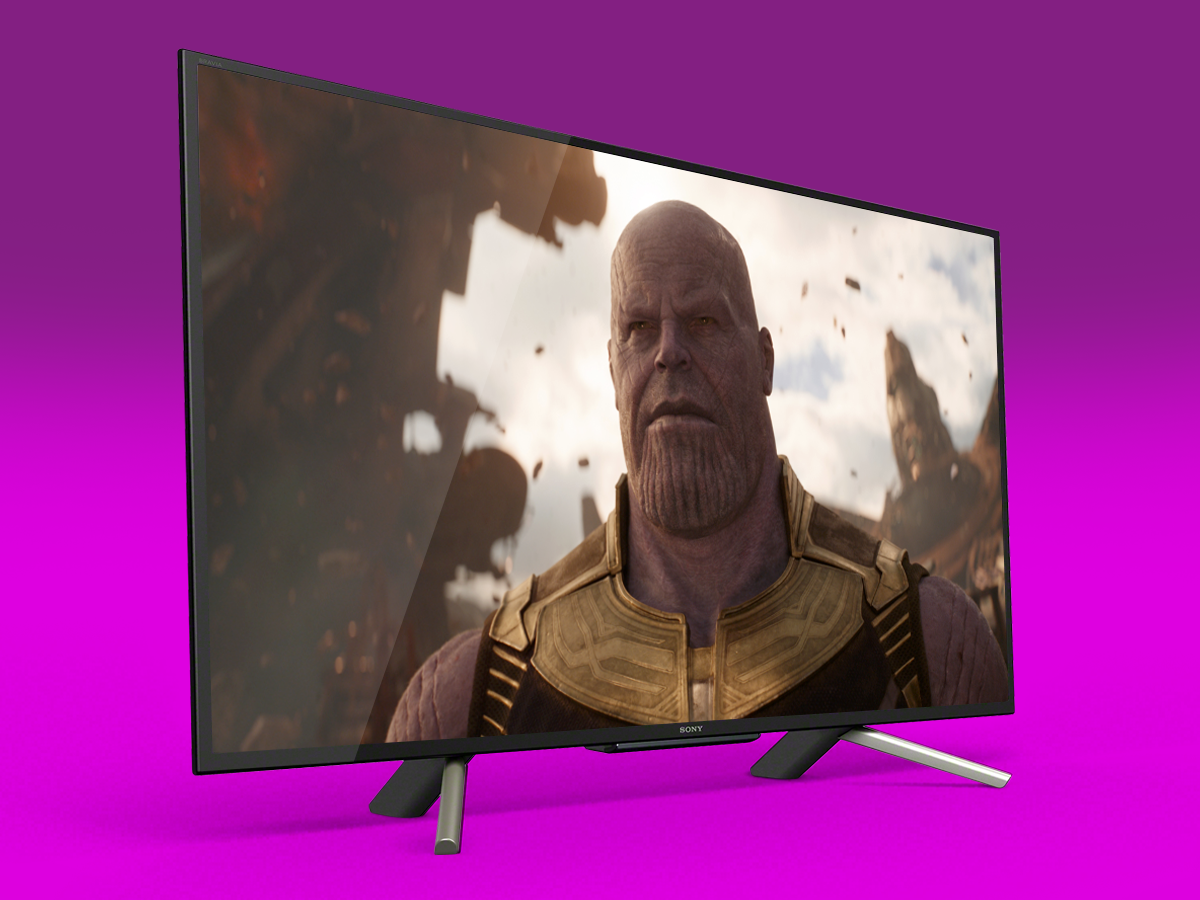 WF66 (W66F in US)
Models: KDL-43WF660 (43in), KDL-50WF660 (50in)
If it's not 4K you're after, your options are becoming more and more limited across all of the major brands. But Sony is still appealing to the full HD fans among you with two 1080p ranges, and the WF66 sits at the top them.
While 4K may not be on the menu, HDR is, which means you'll be able to enjoy HD-standard HDR content from the likes of Netflix and YouTube, plus games on the PS4, with support for HDR10 and HLG formats.
Connectivity is on the stingy side with just two HDMI inputs, but there is at least smart TV functionality (albeit not Android TV), with access to Netflix, YouTube and all the UK catch-up services via Freeview Play.
RF45 (Europe only)
Models: KDL-43RF450 (43in)
Available in one screen size only, the RF45 is Sony's true entry-level HD set, with no smart functionality, a more basic design than the WF66 and similarly limited connectivity in terms of inputs. It does, however, hold onto HDR support for HDR10 and HLG, and packs Sony's X-Reality Pro video processing.