Motorola Moto G (3rd Gen) vs Vodafone Smart Prime 6
Vodafone's Smart Prime 6 is a steal, but can the new Moto G convince you to spend double?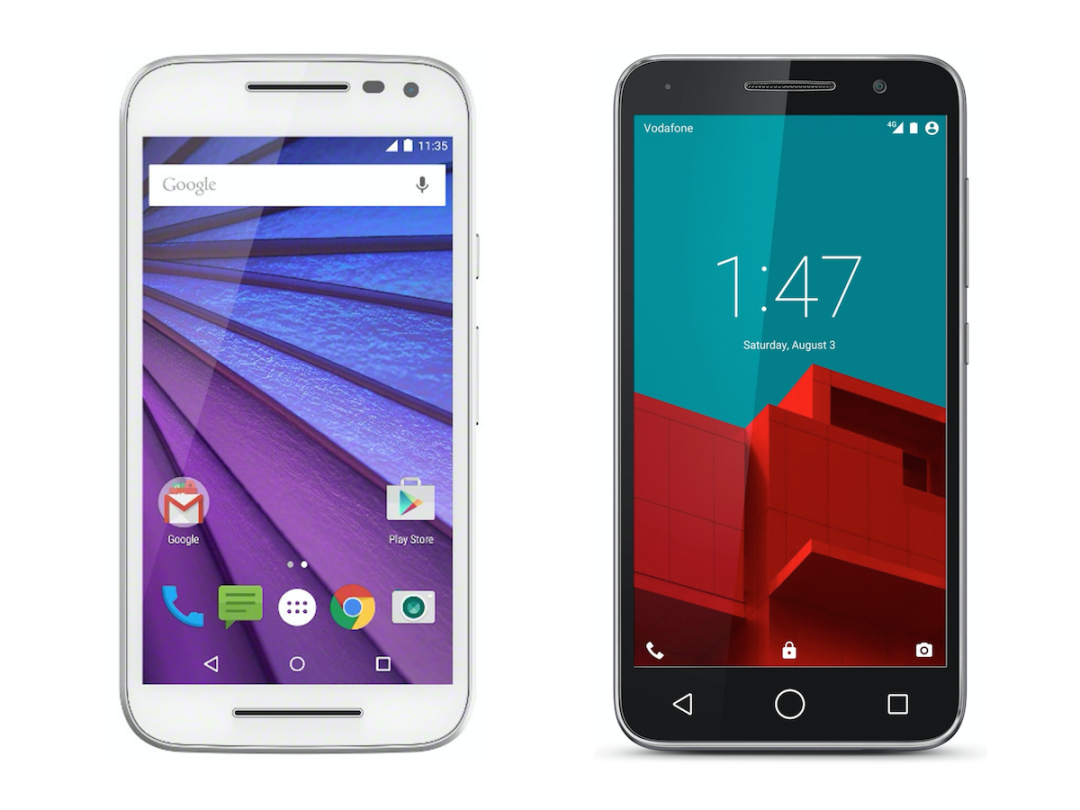 Vodafone's Smart Prime 6 has quickly become our favorite dirt cheap phone for one very clear reason: it's dirt cheap, and better yet, it's still a rather good device. That pairing is rare.
Motorola's Moto G line has been a reliable contender for the entry-level crown, so the release of the new 3rd-gen model naturally has our interest piqued. A better camera, 4G LTE standard, new Moto Maker customization, and now it's waterproof too? Sounds like a sharp bargain for £159 (or £209, depending on options).
Well, except that the Smart Prime 6 is just £79, assuming you're keen on using Vodafone. Still, the question must be begged: how do these recent options stack up when the money issue is put aside in favour of a spec-based showdown? That's exactly what we aim to find out.
The Moto's waterproofing is a winner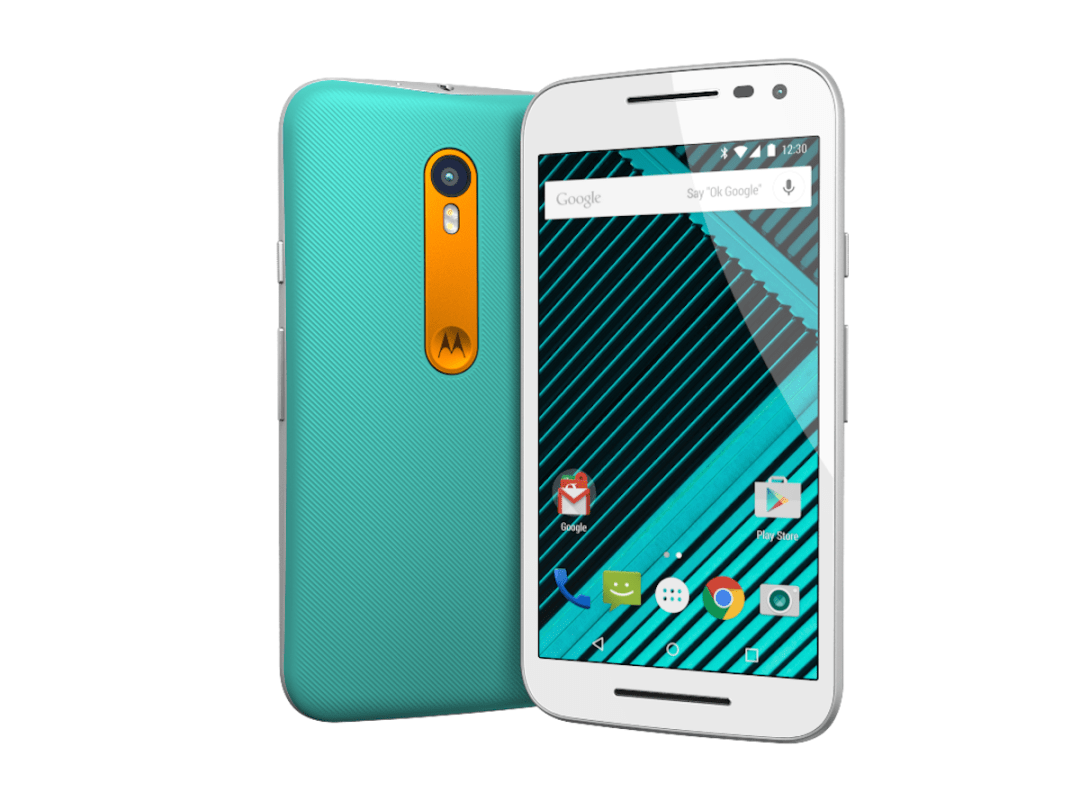 When it comes to design, it's hardly even a fight. Vodafone's device shows its bargain basement origins with a truly drab look on both sides. On the back, it's all dull grey, while the oversized soft keys on the front look they're from a child's device. That's all tolerable for the price, but there's nothing aesthetically special about the Smart Prime 6.
The Moto G at least has a distinctive metal lip up top – and more notably, this generation introduces Moto Maker support, letting you tweak the device's accent and backing colours. That personal touch makes it the clear winner here, plus the added waterproofing will be a big perk for some.
Winner: Moto G
Good cheap screens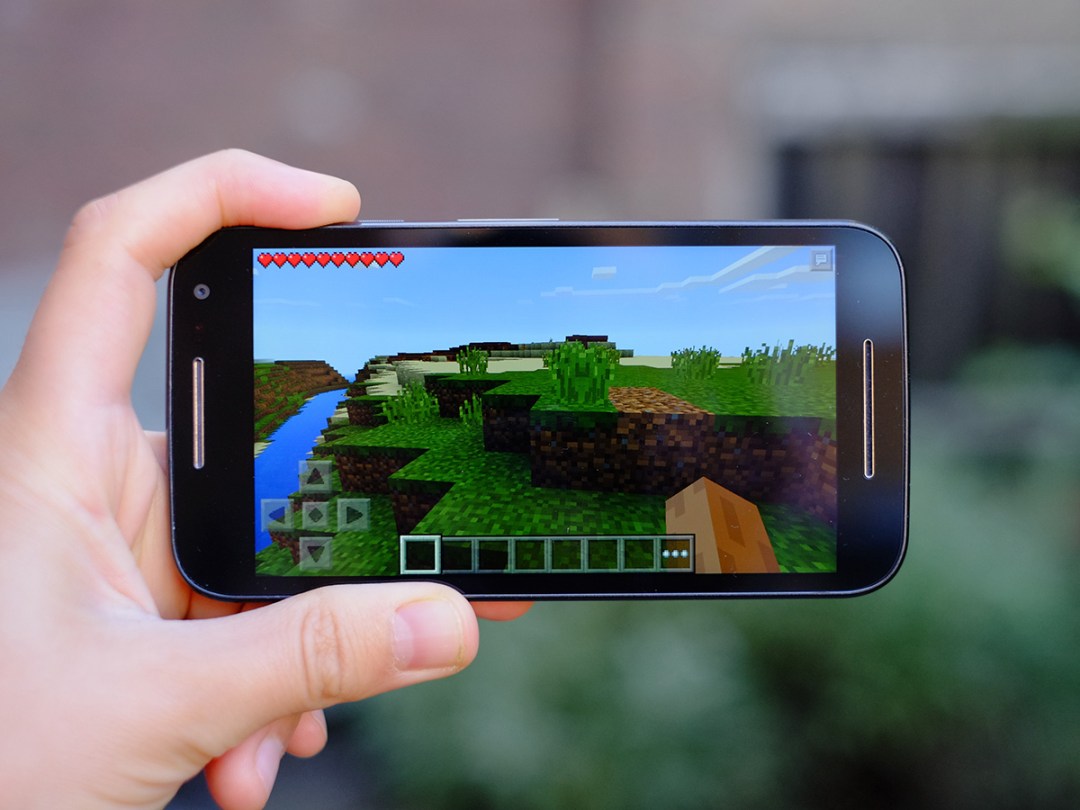 Thankfully, the phones are much more evenly matched when it comes to their displays. In fact, on the spec sheet, they're identical: both sport 5in touchscreens running at 720p. Neither can hold a candle to the 1080p or 2K screens seen on pricier phones, but they're still plenty sharp for such cheap devices.
In our testing, the Smart Prime 6's screen seemed a little brighter than the last-gen Moto G, and the new Moto G's display isn't a significant improvement in any particular way. In fact, it still has some spots that don't appear as bright as others, thanks to backlighting inconsistencies. In everyday use, it's mostly a draw – but we've got to give the tiniest nod to the Smart Prime 6 here.
Winner: Smart Prime 6
Moto photo bump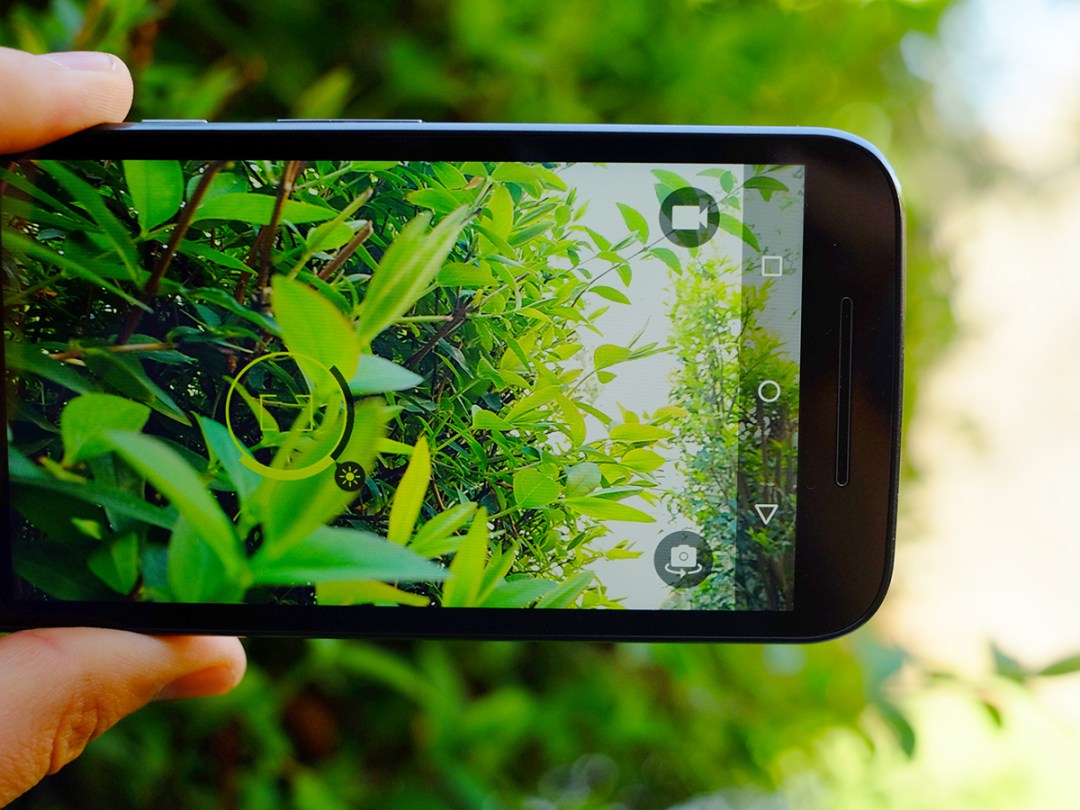 In our review, we found the Smart Prime 6's back camera to be largely decent. It's an 8-megapixel affair, and it turns out solid shots a lot of the time, but there's too much recurring graininess for anyone who puts phone photography at the top of their must-have list.
It's here that the Moto G shows its big edge, as the 13-megapixel back shooter (with a dual LED flash) is easily the best camera of its sort that we've seen on a budget phone. Shots are crisp and clear and lack distortion, plus it's quick to shoot. It feels like a high-end camera – and it probably is, since the indication is that it was pulled from the Nexus 6.
On a £159 phone, that's hugely impressive. And if camera quality is a primary consideration for you in picking an affordable phone, it might be enough to push you towards Motorola's handset here.
Winner: Moto G
All day battery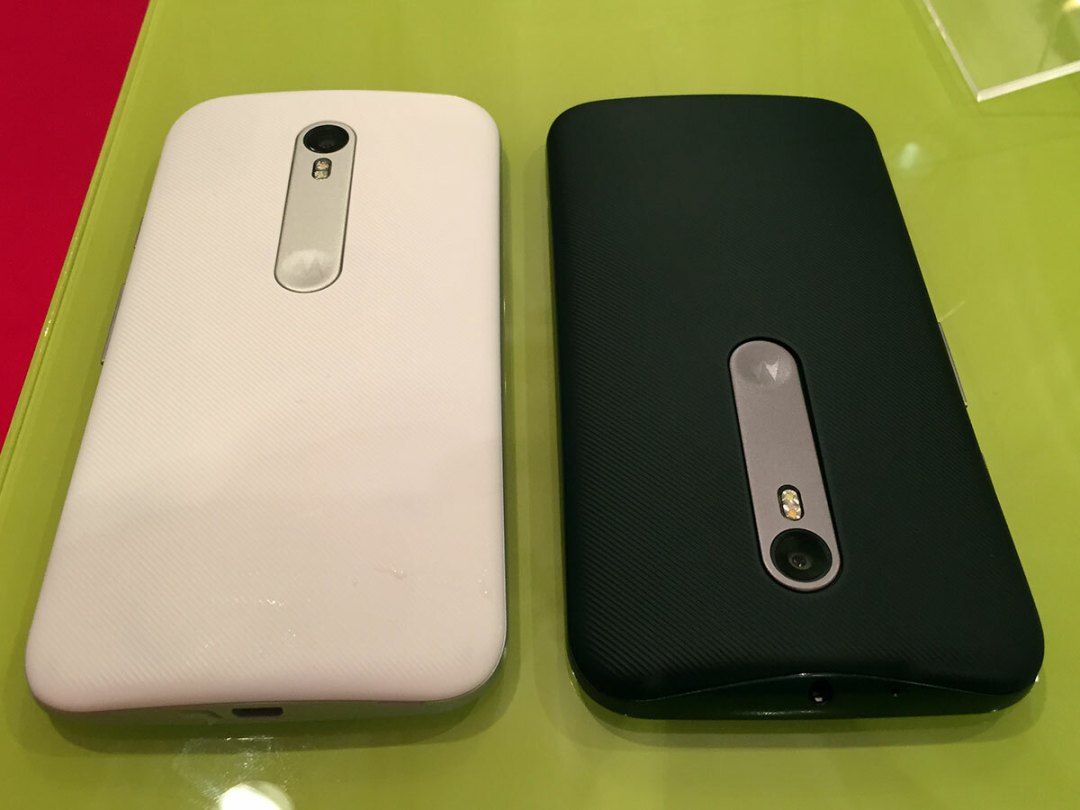 The battery life of the Smart Prime 6 is solidly reliable, thanks to its 2,500mAh pack within. And the Moto G has been bumped up to 2,470mAh for this release. While Vodafone has a very, very slim edge here in terms of capacity, there's no significant difference between the two in daily use. Both are respectable, certainly for cheaper devices.
Both phones start with 8GB of internal storage for the base model, and both have microSD slots – so we're calling it even all around.
Winner: Draw
Pure performance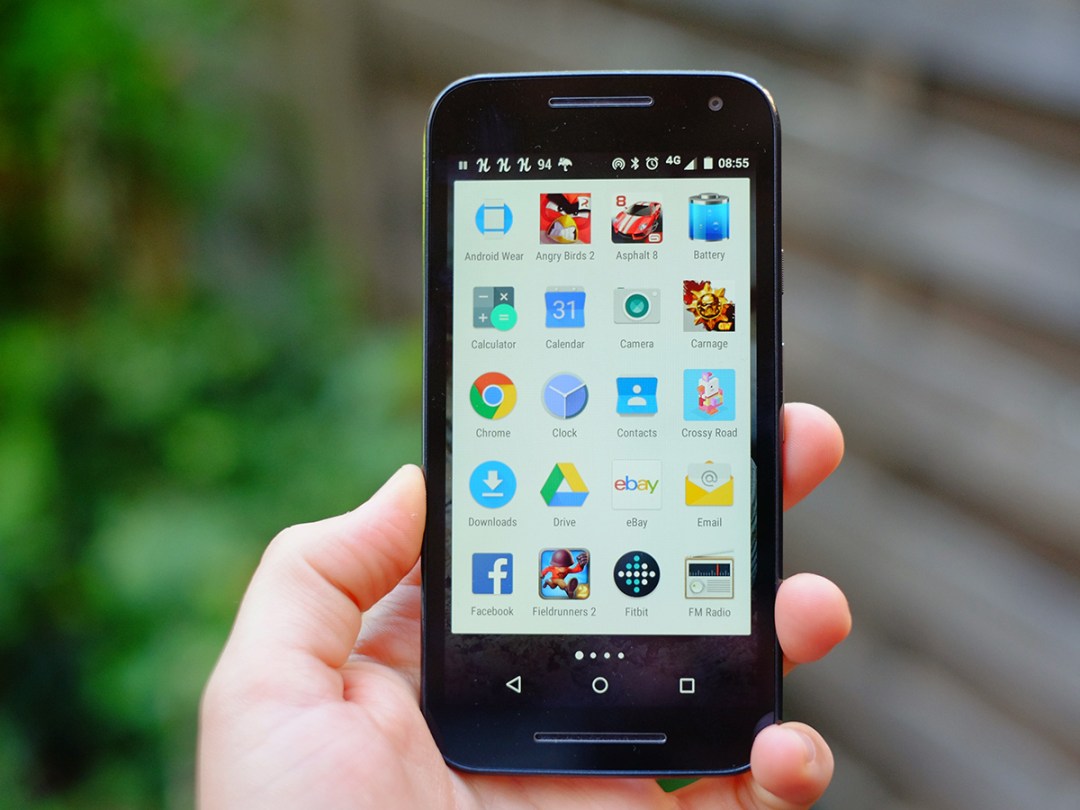 We love Motorola's "Pure Android" approach to skinning the OS, which more or less keeps Lollipop looking and acting much like on a Nexus device, but adds some small, mostly helpful functionality (like the Moto Display screen-off features). Why mess with a great thing, right?
Luckily, Vodafone's Android skin on the Smart Prime 6 is pretty innocuous. It adds easy Flipboard access and some carrier bloatware, but for the most part, it keeps Lollipop close to the source. So both phones are pretty solid in that regard.
As for the hardware powering that OS (and everything else you do), it's a tie on the spec sheet: both run the quad-core Snapdragon 410 processor and have 1GB RAM in the base model. We encountered a bit of sluggishness with the Smart Prime 6 during our testing; we didn't have any hiccups with the Moto G, but we reviewed the version with 2GB RAM (sold for £209) instead of 1GB – so it's sure to have a speed boost.
We'll update this piece once we log some quality time with the new entry-level Moto G, but we expect similar performance to the Smart Prime 6.
Winner: Draw
Initial verdict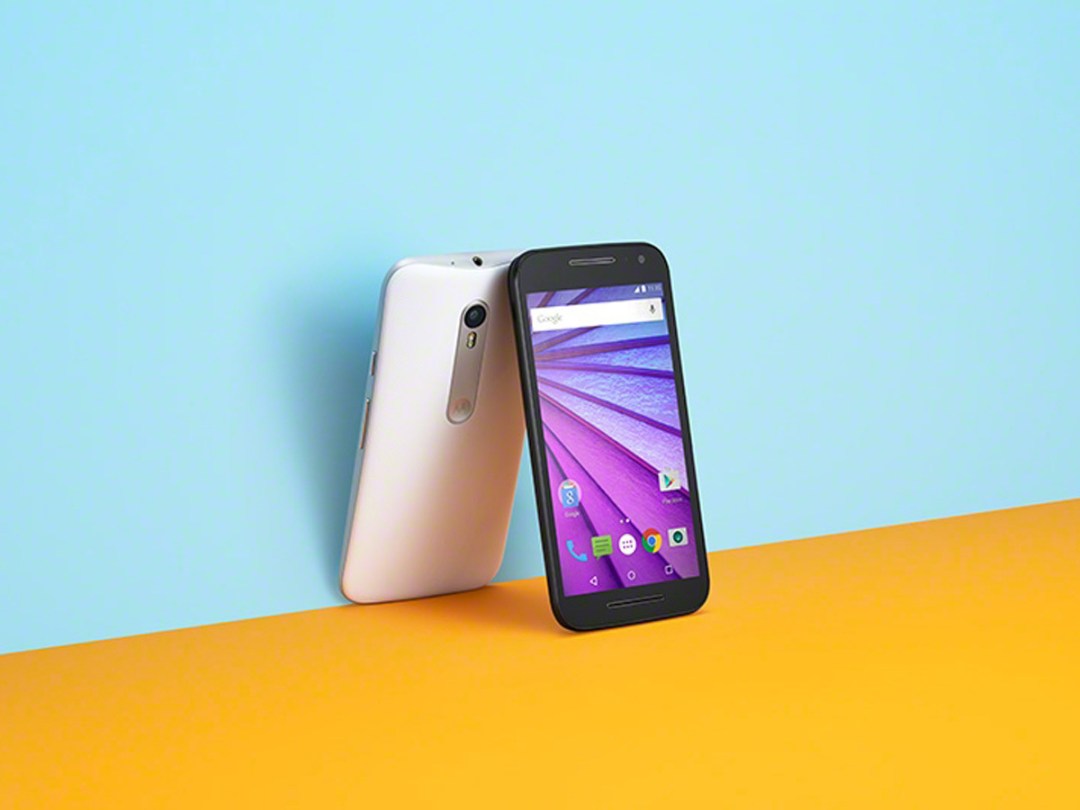 On paper, the 3rd Gen Moto G and Smart Prime 6 are pretty evenly matched – they're effectively identical in terms of screen size and resolution, processor, RAM, OS, and storage options. The Moto G gets the edge in design aesthetic and customisation, plus the camera is a significant upgrade for sure.
But the Smart Prime 6 absolutely creams the new Moto G when it comes to price and value for your money. At £159, the Moto G is well-priced for what you get – but if you're on Vodafone, the Smart Prime 6 is an absolute steal for £79. Vodafone is surely eating some of the cost to get you onboard (and keep you there), but all the better for you.
When it comes to other carriers, the Smart Prime 6's edge is slightly diminished. You can pay £20 more to unlock it and use it elsewhere, but with less of a price difference, the Moto G's perks may seem well worth paying for – especially if you're a heavy mobile photographer.
In terms of tech and build, the Moto G (3rd Gen) has our nod here – but when you throw value into the mix, we have to give the overall victory to the Smart Prime 6. It's an impressive device at a fantastic price.
Winner: Smart Prime 6