Google Pixel Tablet vs Samsung Galaxy Tab S8: which is best?
Google takes on Samsung: who is top of the Android tablet tree?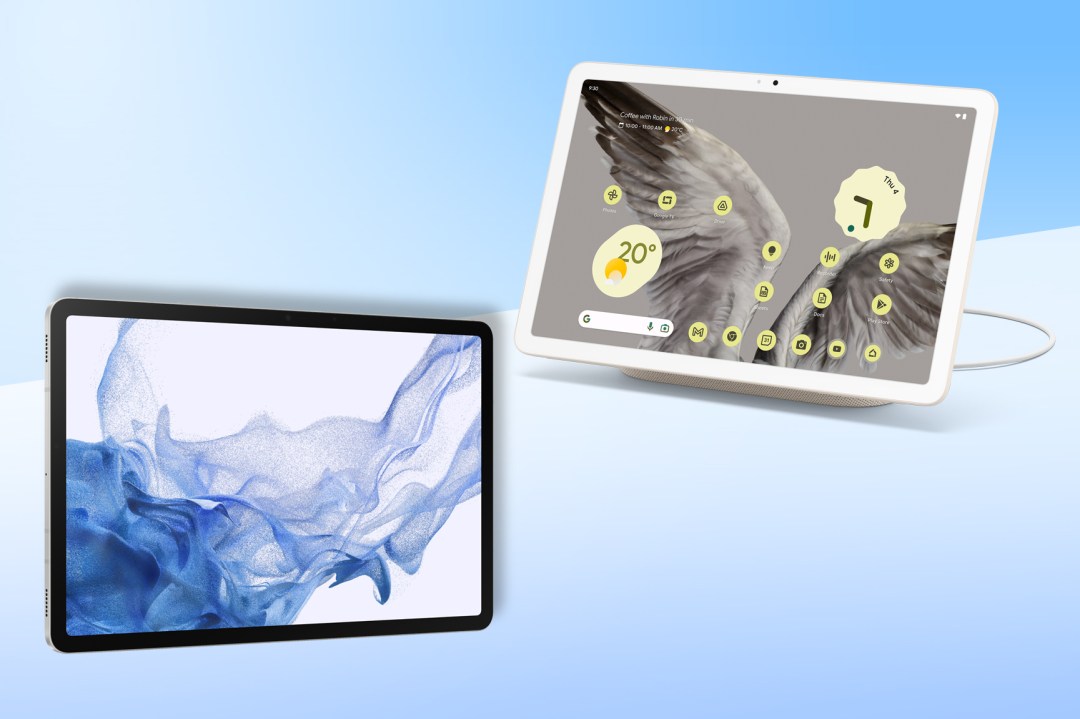 Among the big unveils and future, AI-based shenanigans Google announced at its I/O 2023 event, came the Pixel Tablet. Google's iPad rival made its first appearance at October's Pixel 7 smartphone and Pixel Watch wearable reveal event. Google I/O 2023, though, was when we learned all about what the tablet can do.
Google introduces the Pixel Tablet as a multitasking tool, with quite a few extra smart home capabilities. But when it comes to design, performance and screen, how does it compare to one of the best tablets on the market – the Samsung Galaxy Tab S8? Let's dive deep and find out.
---
Design & build: does the job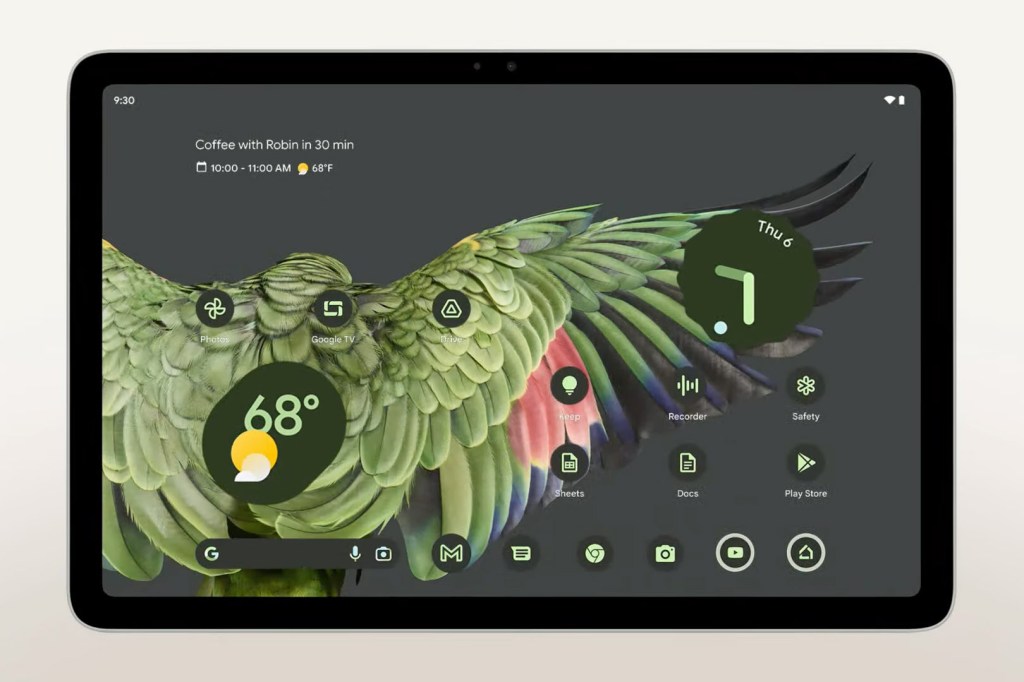 The Pixel Tablet isn't going to wow anyone with its design. It is a tablet, and looks like a tablet (but with extra large bezels). It has a matte textured back and comes in three colours – porcelain (white), hazel (green) and pink. Only the first two are available now, though.
The Pixel Tablet checks in at 258mm in width, 169mm height and 8.1mm thickness. At 493g, it's only slightly weightier than the Apple iPad Pro (470g), but not as much as the Samsung Galaxy Tab S8 at 507g.
In comparison, the Samsung Galaxy Tab S8 seems the more hardwearing of the two. It's made from Samsung's Armour Aluminium, up to 40 per cent more bend resistant than the Tab S7, says Samsung. The Tab is thin – the S8 is 6.3mm thin, and the S8 Plus 5.7mm. It feels chiselled, with a matte blasted metal finish with a sturdy weight and feel to it. The Tab S8 line starts at 11 inches, and the Tab S8 Plus boosted to 12.4 inches.
---
Screen, sound and cameras: beefy sound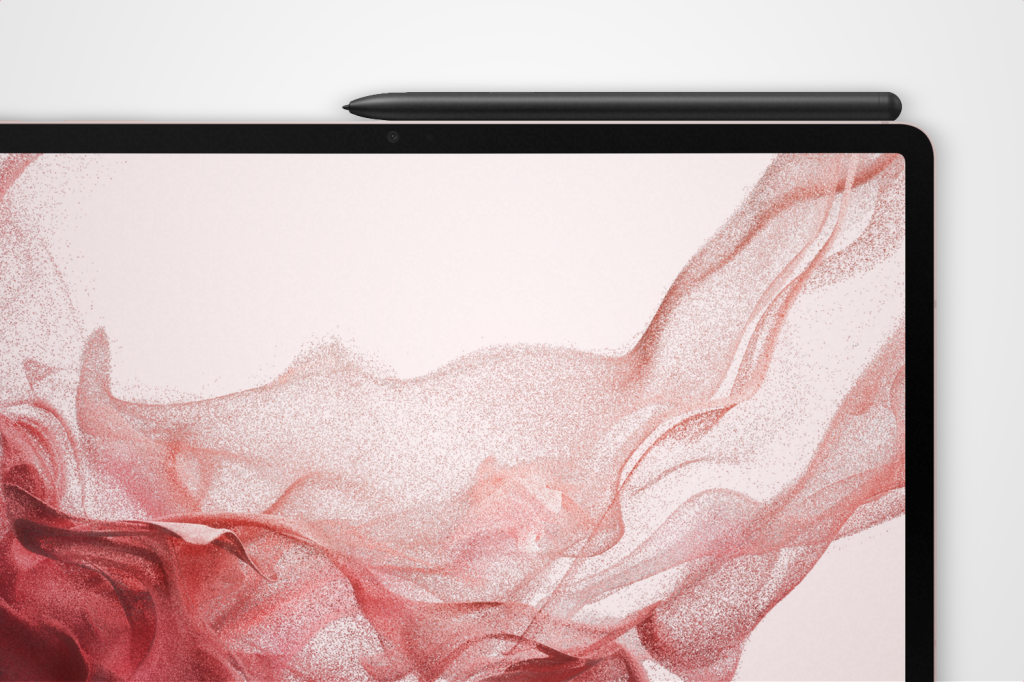 The Pixel Tablet sports an 2560×1600, 500 nit LCD display. Until we get our hands on one, it's unclear how it'll look in practice. But the specs hold up to competing tablets, such as the 2388×1668-pixel iPad Pro. An 8MP camera works well for virtual meetings, but those specs are wholly overshadowed by the Pixel Fold's 48MP main camera.
A major USP for the Pixel Tablet is bound to be its charging dock, which doubles as a speaker. When magnetically attached, the device enters what's being called 'Hub Mode'. This practically turns the tablet into a Google Nest smart display, and features all the "Hey Google" requests a Google Nest would. There's also a sizeable speaker built-in, giving an extra audio boost to video content and music.
Even if tablets don't really need a stellar snapper, the Tab S8 and S8 Plus beats the Pixel Tablet on this one. It features a 13MP primary camera, and a 6MP ultrawide. For video callers, the front camera has ultrawide 12MP.
---
Performance & battery: long laster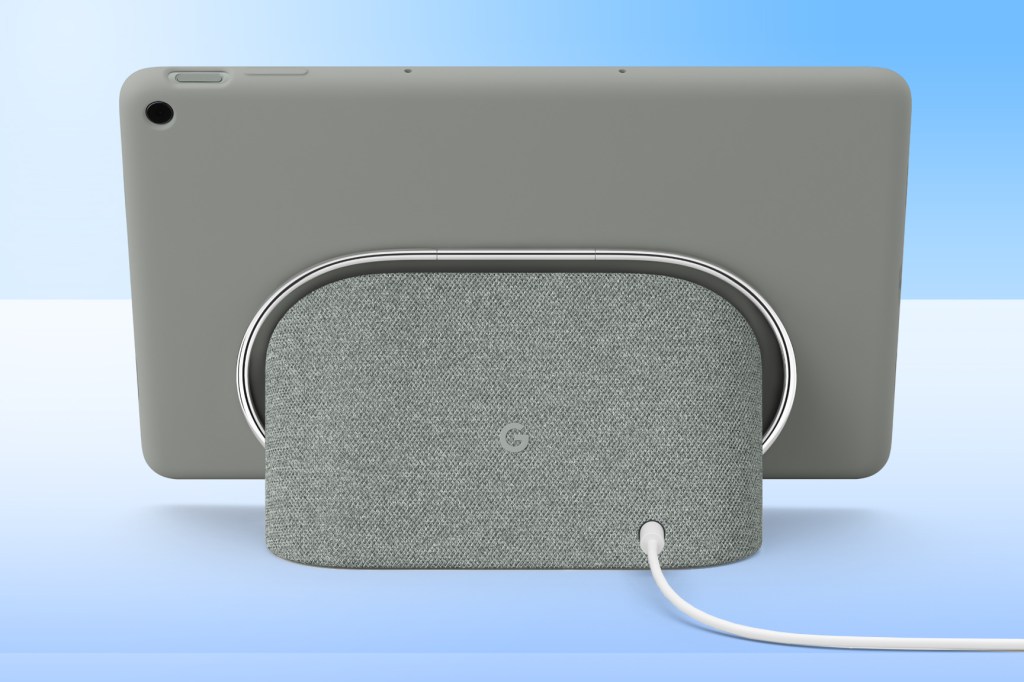 Following the Pixel Fold, the Google-designed Tensor G2 chipset is providing multitasking power to the Pixel Tablet. It's an upgrade to Google's OG Tensor and delivered super fast scrolling, so we can believe the tablet will do the same. The Pixel Tablet has 8GB of memory, and up to 256GB of storage. According to Google, the Pixel Tablet can stream for up to 12 hours, and has a USB-C for charging and Wi-Fi 6. Users can also power up the tablet through a fingerprint scanner.
The tablet runs Android 13 at launch, but will be updated to Android 14 when the upgraded OS is released. If what we heard at Google I/O 2023 is to be believed, the upgrade will bring longer battery life, satellite connectivity, hyper-customisation and something we've wanted for a while, predictive back gesture.
The S8 and S8 Plus offers more customisable wiggle room. The two are available with either 8GB or 12GB RAM, and 128GB or 256GB storage. Not enough memory? Not a problem. All tablets in the Tab S8 line supports microSD card expansion.
Powered by a Qualcomm Snapdragon 8 Gen 1, the whole Galaxy Tab S8 series is a very decent tablet for gaming and 4K video editing. Multi-tasking is also helped by that power and RAM, alongside some Samsung One UI features. An 8000mAh battery supports for 45W charging – 80 minutes is all it needs for a full charge. In the Samsung Galaxy Tab S8 Plus, the capacity is boosted to 10090mAh. It make take a little while longer when turning on, but the battery will last longer too.
---
Price: ying and yang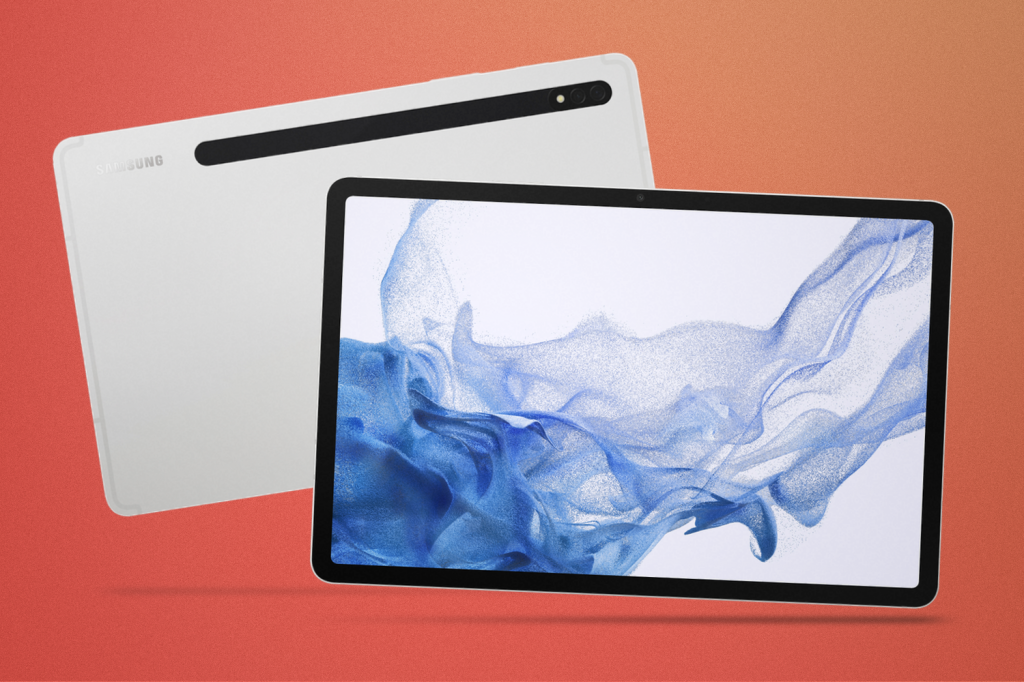 It's safe to say, the Pixel Tablet trumps the Samsung Galaxy Tab S8 when it comes to price point. While not available to the public until 20 June, pre-orders are now open for the tablet. The Tablet with Charging Speaker Dock will cost $499/£599, and you can buy a case and extra docks if you wish. The Samsung Galaxy Tab S8, meanwhile, starts at $629/£749, going up to £1449/$1250 for the full upgraded version.
---
Verdict: inconclusive
We can't give a full verdict until we get our hands on the Pixel Tablet. On first impressions though, the Pixel Tablet should appeal more to the casual tablet user. The Samsung Galaxy Tab S8 is a different beast, and offers upgraded specs to match for those willing to pay the extra. But the Pixel Tablet's smart home integration, Google-ready apps and reasonable price tag will likely make it one of the most sought after tablets on the market.