Google Pixel 4a vs Apple iPhone SE: Which is best?
Which smaller, cheaper flagship alternative is the one worth wielding?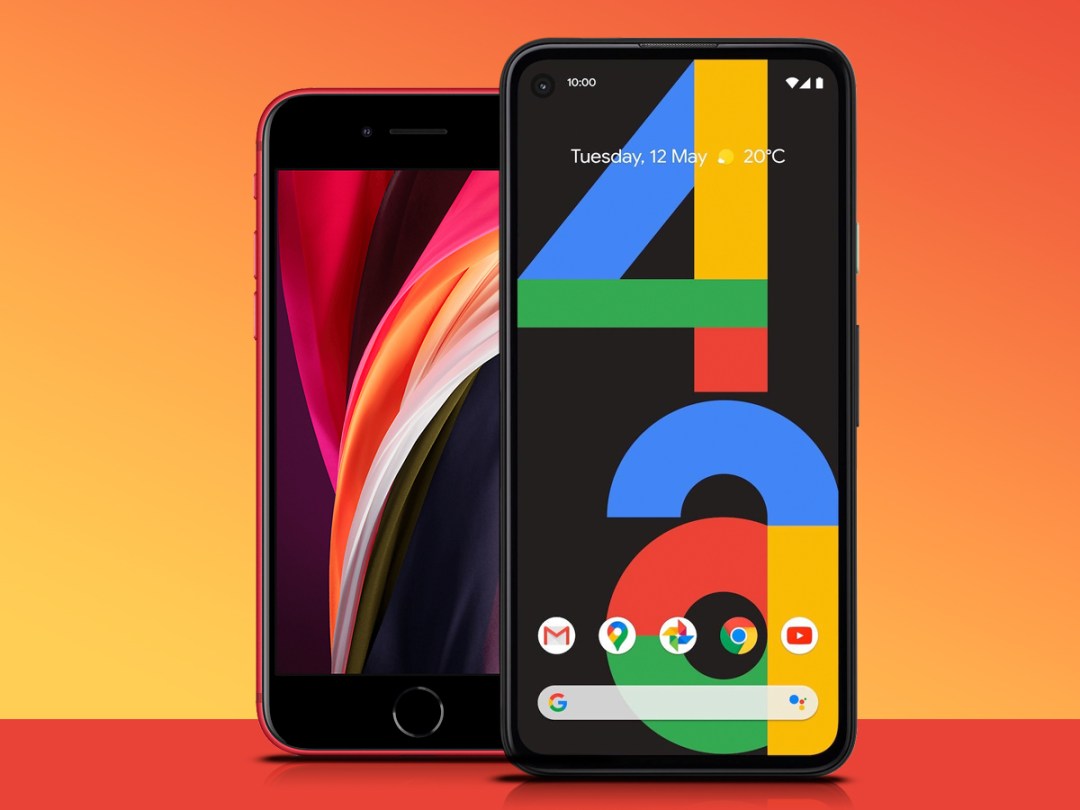 Following months of leaks and whispers, the Google Pixel 4a is finally here, delivering a much more affordable alternative to the standard Pixel 4 and Pixel 4 XL.
It's the same kind of approach Google took with last year's Pixel 3a, but if you're more of the Apple persuasion, you've got a similarly-scoped option with the iPhone SE. This year's new version of the SE is a smaller and much cheaper modern iPhone than the iPhone 11 models.
If you're not already firmly entrenched in either the iOS or Android ecosystem, then this might be a tough decision: two strong, budget-friendlier phones that look and act like their more expensive siblings in key ways.
Which should you snag? Here's our take now that we've reviewed the Pixel 4a.
Design: Old or newish
We'd argue that the Pixel 4a is actually a step up from the Pixel 4 and Pixel 4 XL in design, despite costing a fraction of the price. Opting for a Samsung-esque punch-hole camera in the screen, the Pixel 4a doesn't have the massive bezel forehead of the others.
On the other hand, it's made of plastic – so that's a key giveaway for a less-expensive phone. It doesn't feel cheap in our estimation, but the difference is still apparent.
Apple's approach, meanwhile, is to repurpose the minimal design from the iPhone 8 with zero changes, which means it's also identical from the front to the ancient iPhone 6. There's something classic about the simplicity of it, but on the other hand, the design is no doubt antiquated and you won't find that much wasted space around the screen on basically any other phone these days.
The iPhone SE might feel more premium thanks to the glass backing, but we think that the Pixel 4a strikes a more appealing overall look. And even with the notably larger screen, the overall size of the phones is pretty comparable due to the Pixel shaving off excess bezel (while the iPhone SE has loads).
Verdict: Google Pixel 4a
Screen: Visible differences
Our Pixel 4a review calls the 5.8in 1080p screen "small, but mighty," which is hilarious in this context considering what Apple's packing. Google's screen doesn't get as bright as some rivals and doesn't have the smoother refresh rate of the other Pixel 4 models, but it's a crisp and punchy screen that's very stellar for the price.
It's also crisper than the 4.7in screen of the iPhone SE, which weighs in at a comparatively meagre 1334×750 resolution. It's a good screen, but it doesn't stack up super well against the competition up or even down the price scale… including the Pixel 4a.
Verdict: Google Pixel 4a
Camera: Pixel packs a punch
Apple's phones routinely have great cameras that deliver stellar results with little fuss, and the iPhone SE does much the same – even if this sensor is borrowed from 2017's iPhone 8. Daytime snaps are routinely strong and video is excellent, although it's not a low-light superstar.
But Google goes better here, echoing the approach of last year's budget model by borrowing the same primary camera from the standard Pixel 4 flagship phones. This is a camera that's just as strong as those on phones that cost three times as much.
"Across just about every scene, lighting condition and subject, the 4a takes fantastic photos that easily compete with the best Samsung, Apple and Huawei have to offer right now," our reviewer raved. It also takes brilliant nighttime shots and even has the astrophotography smarts from the Pixel 4 and Pixel 4 XL. It's pretty incredible, especially at this price.
Verdict: Google Pixel 4a
Performance: Apple's advantage
Here's where Apple put its biggest focus on the iPhone SE. Rather that trim down the specs and use an older chip, Apple grabbed the same super-powered A13 Bionic processor from the iPhone 11 line and crammed it into the tiny iPhone SE.
Even with less RAM on hand, the iPhone SE feels just as snappy and powerful as its siblings, plus Apple's App Store has the best selection of apps and games in the mobile world. Other aspects of the phone might be dated or less-premium, but not performance.
Google's approach, on the other hand, is to step down a notch. The Pixel 4a uses an upper mid-range Snapdragon 730 chip, which doesn't hit the same benchmark highs as the Pixel 4's Snapdragon 855, but still feels swift and responsive. It actually seemed snappier than some pricier Android rivals in our testing, and flashy 3D games run just fine.
Still, Apple's chips beat even Android's best… and the Pixel 4a doesn't pack Android's best. So this category is Apple's, for sure.
Verdict: Apple iPhone SE
Battery and perks: A value disparity
The Pixel 4a's modest-for-2020 3,080mAh battery pack isn't a beast, but it'll get most users through a full day of average use. However, battery life was our biggest complaint with the iPhone SE, which has a paltry 1,821mAh (!) cell inside and gives you less wiggle room to push hard with games and media without a mid-afternoon top-up.
The iPhone SE does have a very uncommon perk at this price with wireless charging, which is carried over from the iPhone 8; the Pixel 4a doesn't have that. Still, we'd rather have a phone that doesn't demand more frequent charging than one with easier top-ups.
When it comes to storage, neither of these phones lets you augment the internal tally with memory cards. The Pixel 4a comes with 128GB of internal storage and that's that; there's no larger option available for extra cash.
Meanwhile, the iPhone SE is offered in 64GB, 128GB, and 256GB versions at varying price points. That's a higher top end, but the base model offers half the storage of the Pixel 4a despite costing more money.
Verdict: Google Pixel 4a
Verdict: The 4a is A1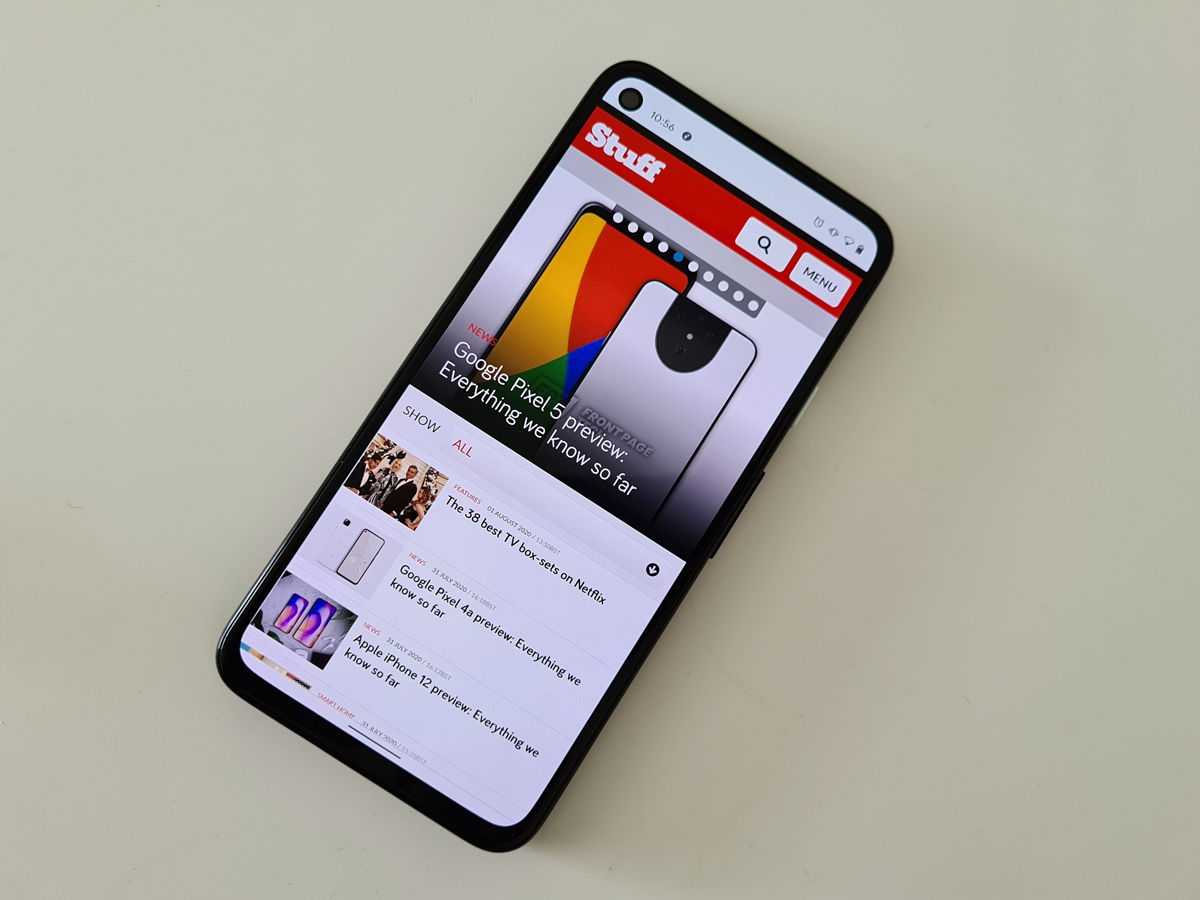 This is a familiar-sounding battle that has played out between many an iPhone and Android competitor over the years, with the Android boasting better specs in some categories and more alluring design, and at a lower price too.
On the other hand, the iOS ecosystem is downright appealing, and the iPhone SE packs a punch with a more powerful processor than the Pixel 4a… or anything else at this price point.
Still, when we add it all up and compare the price points—£349 for the Pixel 4a and £419 for the base iPhone SE model—this particular comparison feels pretty one-sided in favour of Google.
It has a flagship-quality camera, a great screen, and appealing design, and has enough power to get the job done. Apple's compact option, while certainly a compelling and wallet-friendlier alternative to the iPhone 11 line, doesn't necessarily convince us to spend an additional 20% over the Pixel 4a.
Winner: Google Pixel 4a