Everything you need to know about the Samsung Galaxy Note 7
Great looks, great new S Pen... the new Note looks like a winner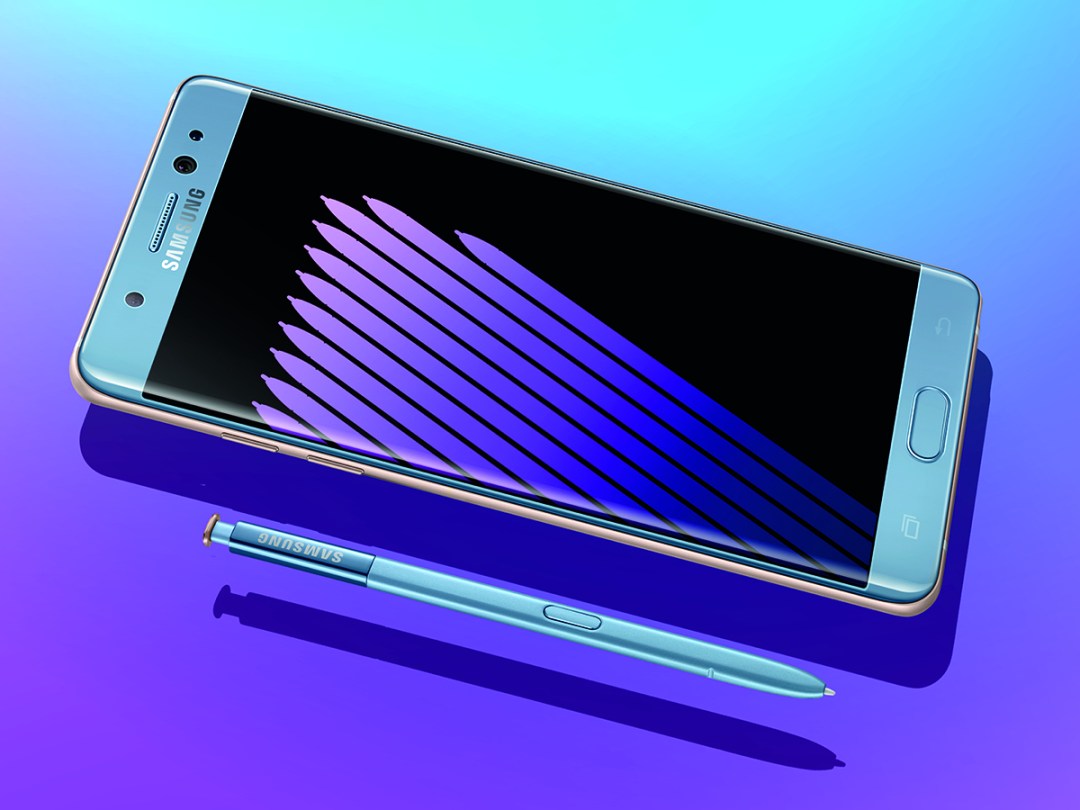 Samsung has just announced the Galaxy Note 7, and no, you didn't miss an entire generation of the phablet – the line just skipped a number for its latest and perhaps greatest release.
Granted, you might have missed the last actual model too, since the great Galaxy Note 5 didn't get a proper UK release. In any case, you might have questions: What sets it apart from last year's phone, let alone the Galaxy S7? And what about the rest of the phablet flagship competition on the market today?
Luckily, we've got answers. We've been hands-on with the Galaxy Note 7, and you should definitely read through that for our in-depth impressions – but here are the quick details you need to know right off the bat.
Galaxy Note 7: Quick Look
1) Curve appeal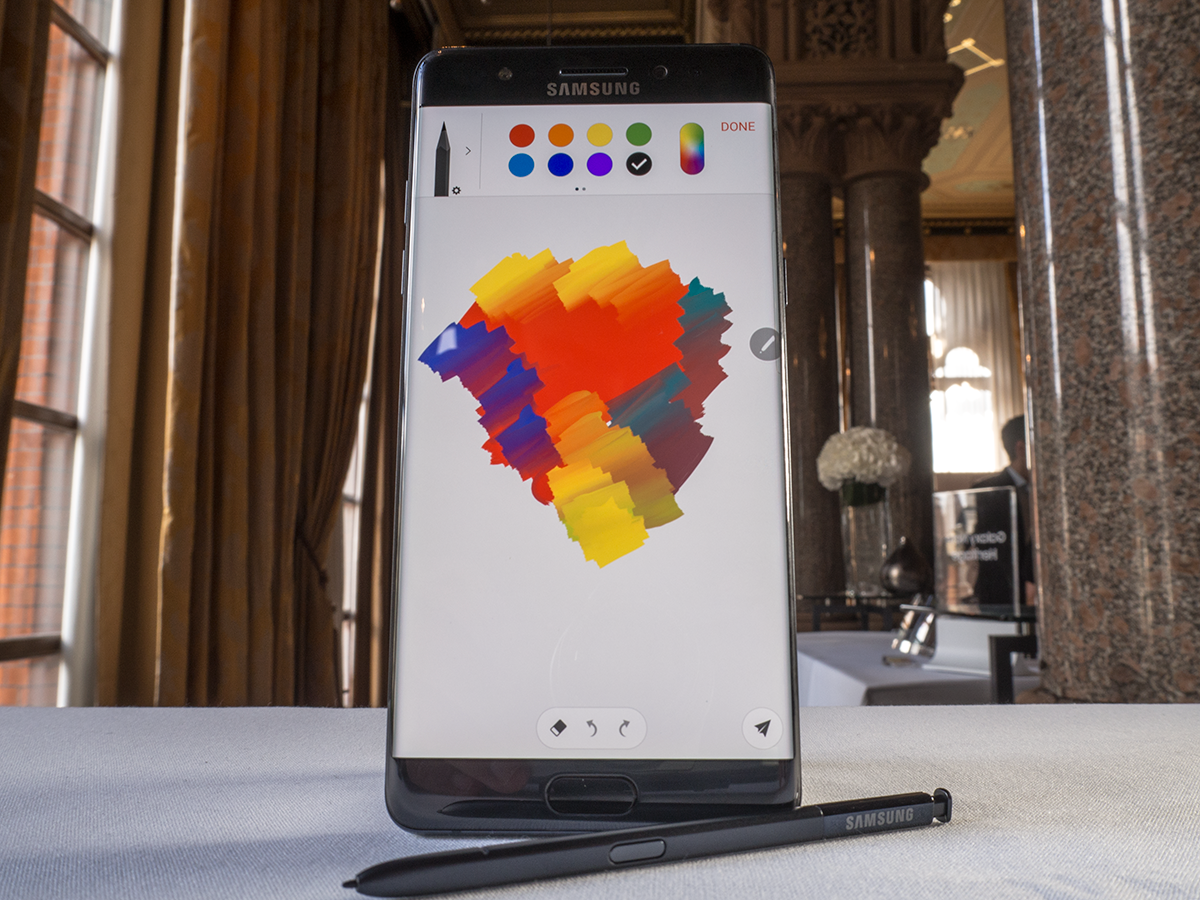 Samsung's phablet offerings last year were a bit confusing, with the stylus-packing Galaxy Note 5 sticking with a flat display and the curvy Galaxy S6 Edge+ just acting like a larger, stylus-free version of the standard S6 Edge. That's not the case this time around.
Instead, the Galaxy Note 7 is the best of both worlds: it has a beautiful curved screen, with the same access to Edge Apps and contacts as the previous Edge phones, but also the included S Pen. In that way, it's not only beautiful but also super productive.
And the symmetrical design, wherein the back glass is curved just like the front, feels better than past Edge models. Once more, you'll find a 5.7in AMOLED display running at Quad HD resolution, and continuing Samsung's reputation for quality on that front, it's a total stunner.
2) A smarter S Pen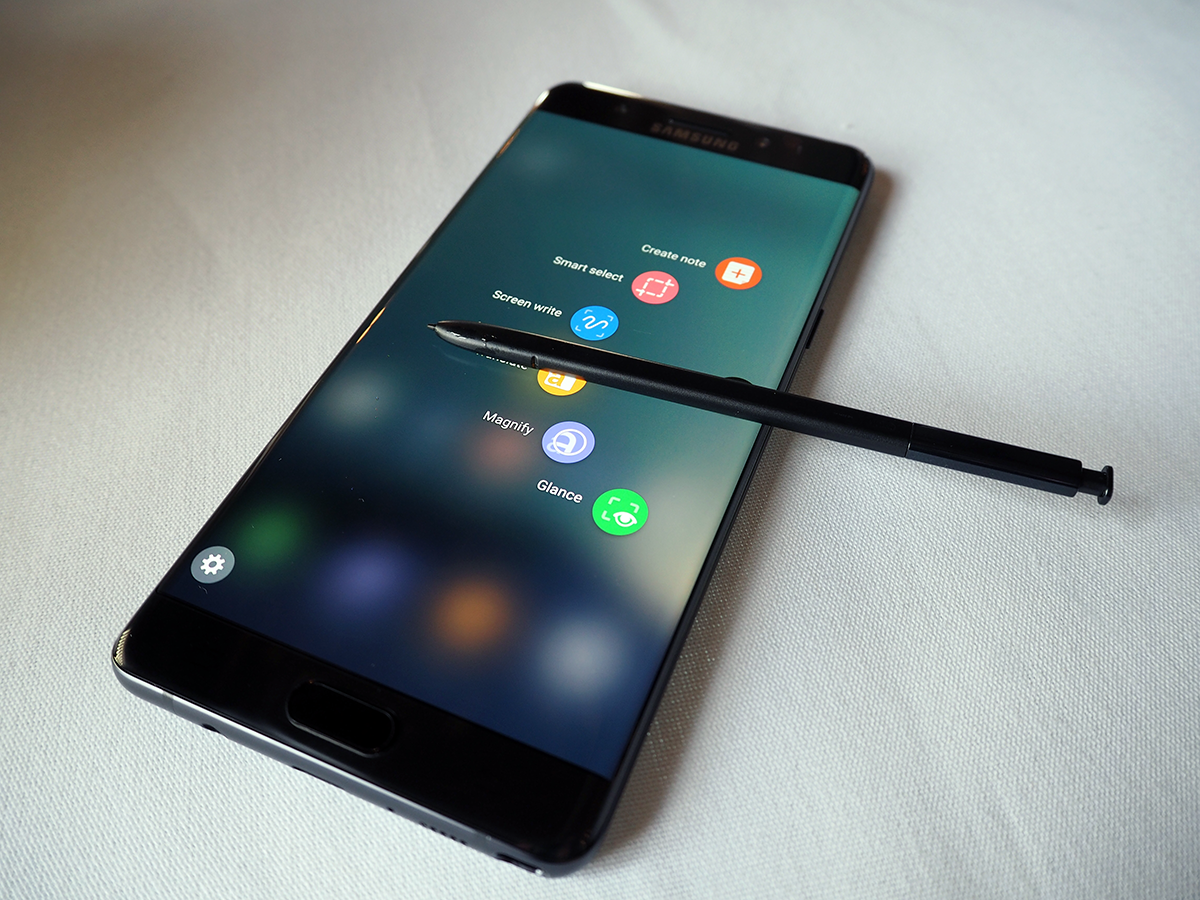 The Galaxy Note 5's S Pen stylus got hammered for inconsiderate design, as it could be slid in the wrong way and break the phone, but we assume that issue has been addressed. Better yet, it's more sensitive and has a finer tip for more natural handwriting capabilities.
On top of that, it has extra perks, including a neat GIF Creator tool that lets you quickly clip YouTube and other online videos to create shareable animated graphics, as well as on-the-fly word translation tools. You can also jot down notes on the always-on screen in a jiffy and take advantage of a few other features. It's handy, especially if you use your phone for work.
3) Splash happy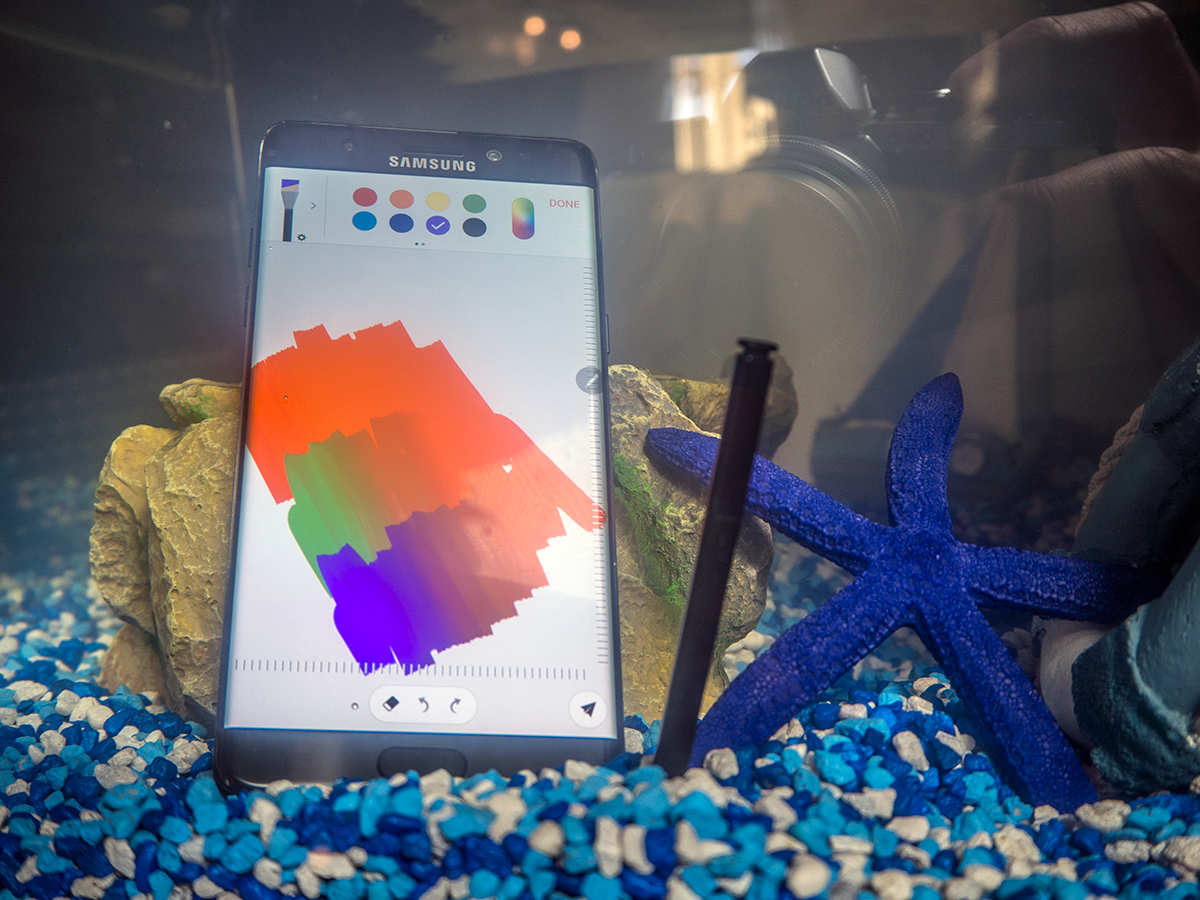 Worried about taking your phone out when it's raining, or when fresh out of the shower? Worry not with the Note 7, which like the Galaxy S7 is newly waterproofed at IP68. You can dunk it in an aquarium if you're so daring, but more practically, it can take a spill in a puddle or a splash from a pint and keep on ticking.
That's true too for the S Pen and slot, so you don't have to worry about errant raindrops in the opening killing your phone from the inside. And the S Pen will work a wet screen, too. Scribbling notes while taking a dip? Why the heck not?!
4) Limitless storage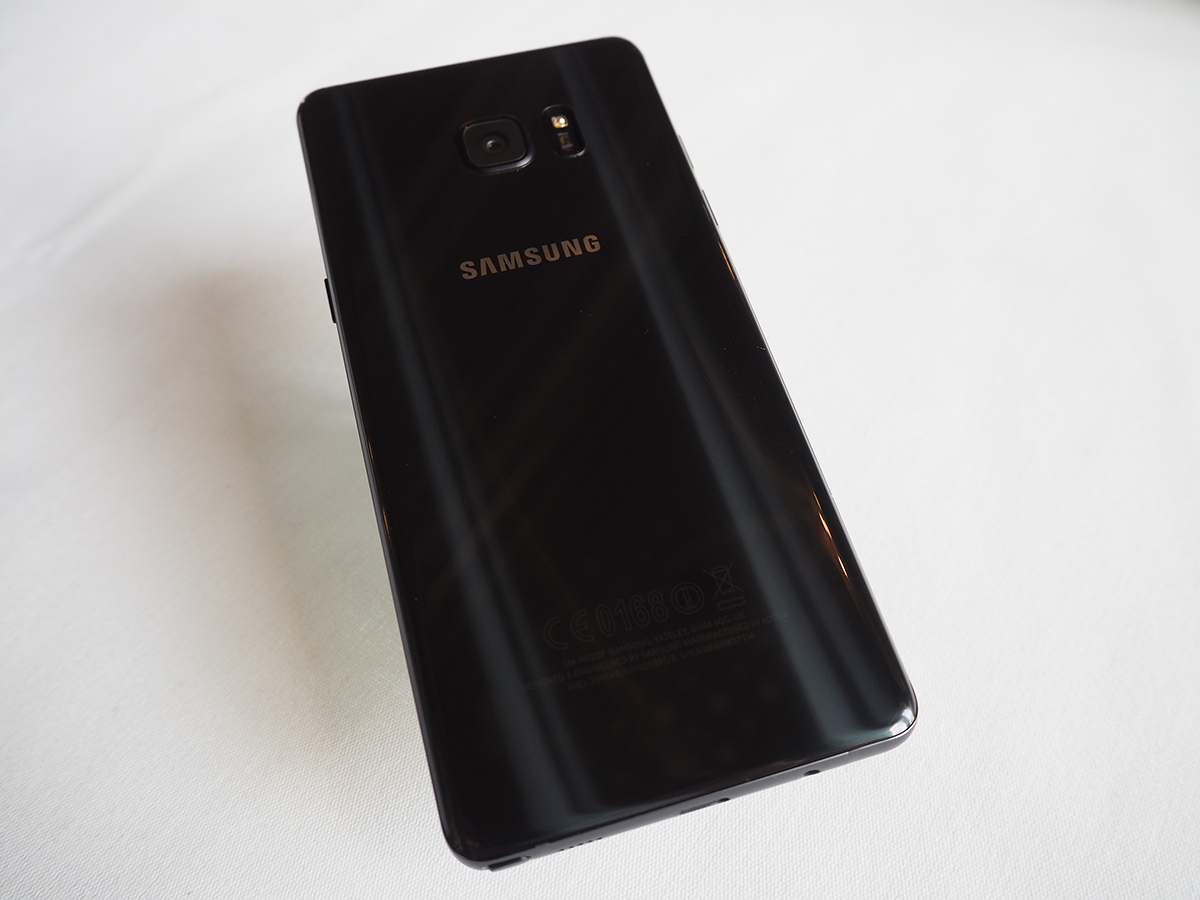 Another big Galaxy S7 improvement that's made its way up to the Note 7 this time around is the addition of microSD support for expandable storage. Previous models before the Galaxy Note 5 had that ability, of course, but the initial unibody design of last year's phone couldn't accommodate the option.
Luckily, Samsung got that sorted for the Note 7, so now you can vastly enhance your local storage beyond the built-in 64GB at any point. That's crucial for packing along loads of movies and TV shows to take advantage of that sterling screen, wherever you may be.
5) Eye see you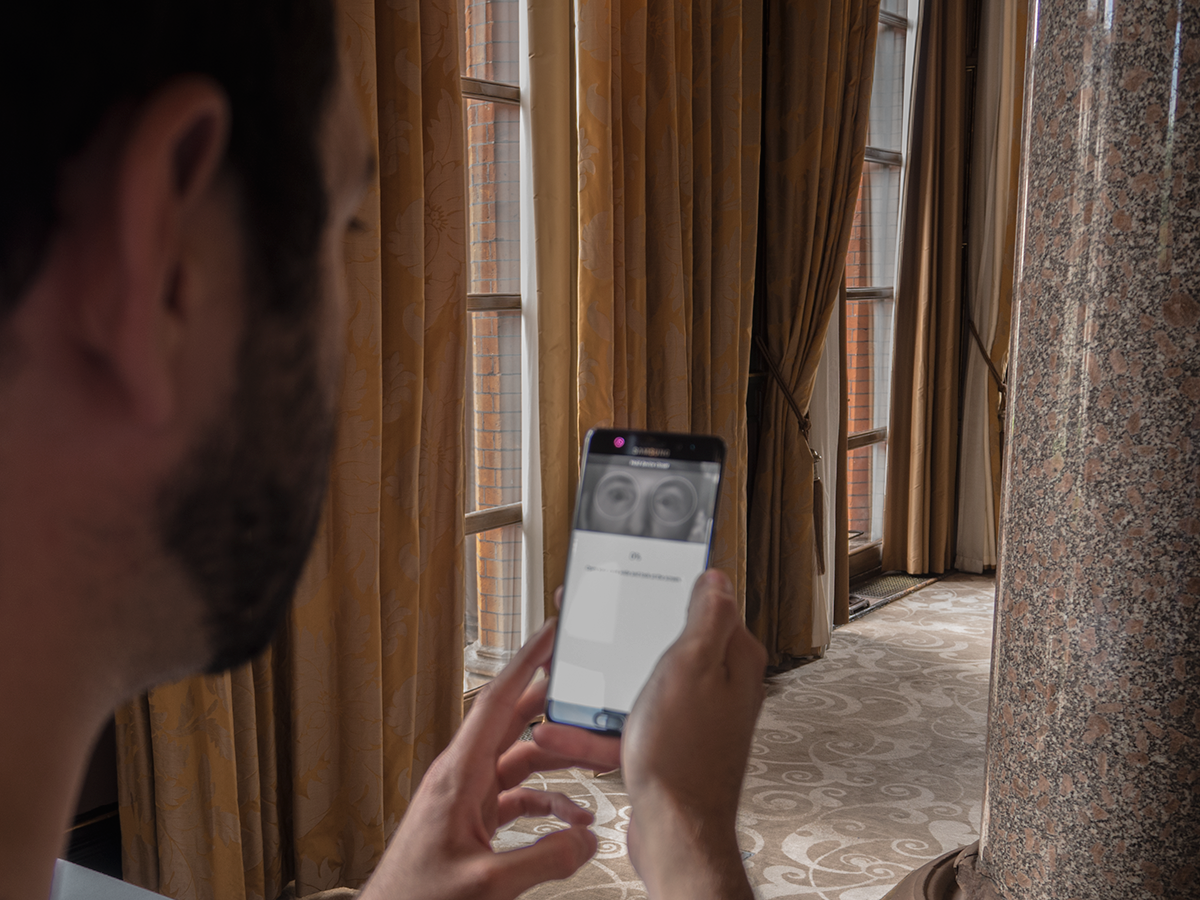 Fingerprint scanners are old hat, right? Ever since Apple's first Touch ID-equipped iPhone, the feature has proliferated throughout the industry's mid-rangers and above. And the Note 7 certainly has the capabilities – but it has something else, too.
The Galaxy Note 7 also has a built-in iris scanner with the front-facing camera, letting you scan your eye for security purposes rather than simply rely on your fingers. Got super-sensitive data or just want to feel like a super-secret spy? Go for it. You'll need to hold the screen at a certain length from your eyes, so it's not the most natural addition, but it is cool all the same.
6) S7's sensational guts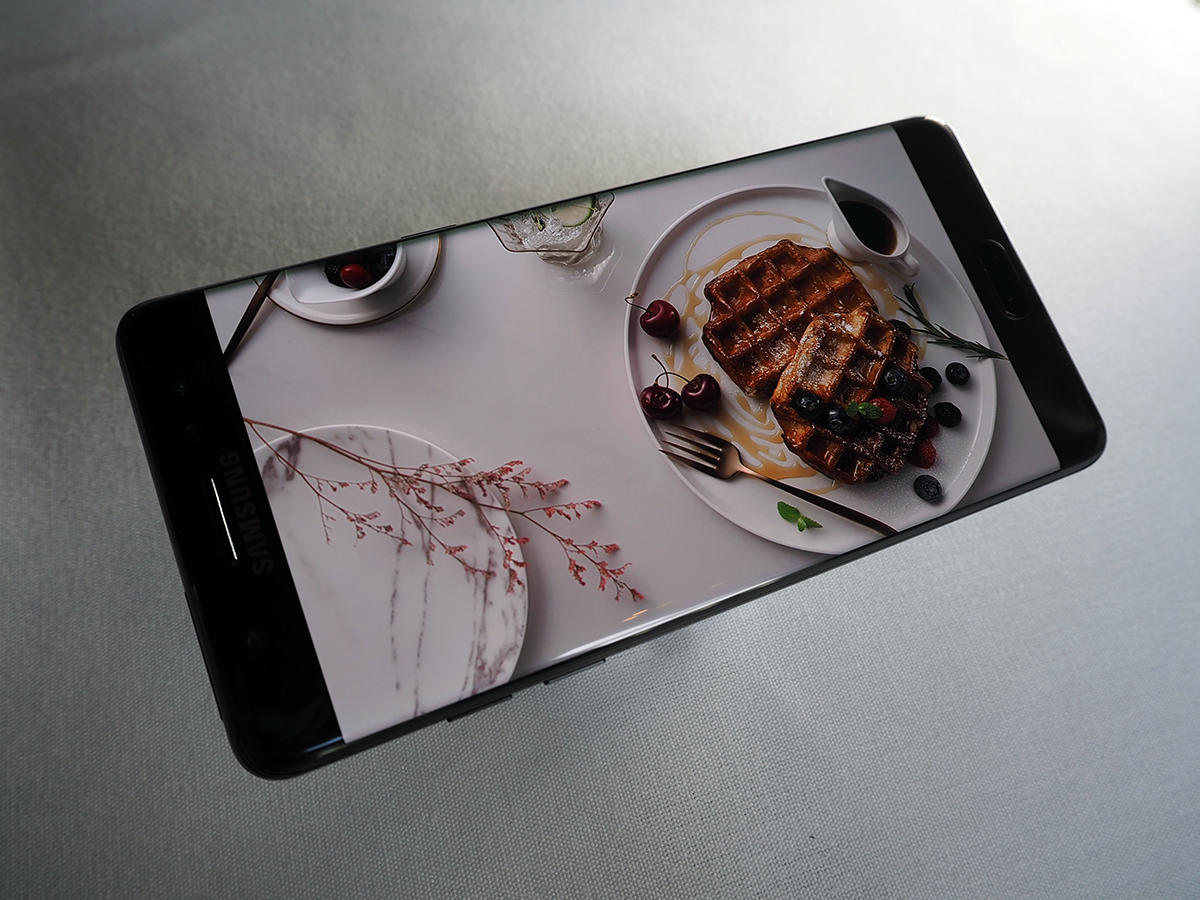 Although the value-packed OnePlus 3 currently rules our list of the world's best phones today, the Galaxy S7 justifies its added expense with ample power and the best smartphone camera on the market today. Wisely, the Galaxy Note 7 copies from that same playbook.
You'll find the same super-speedy Exynos processor (or Snapdragon 820 in the States) within, along with 4GB RAM, which collectively mean you should rarely struggle with slowdown or hitches. And the same brilliant 12-megapixel back camera is included, meaning you'll get fantastic on-the-go shots in most situations.
7) USB-C for me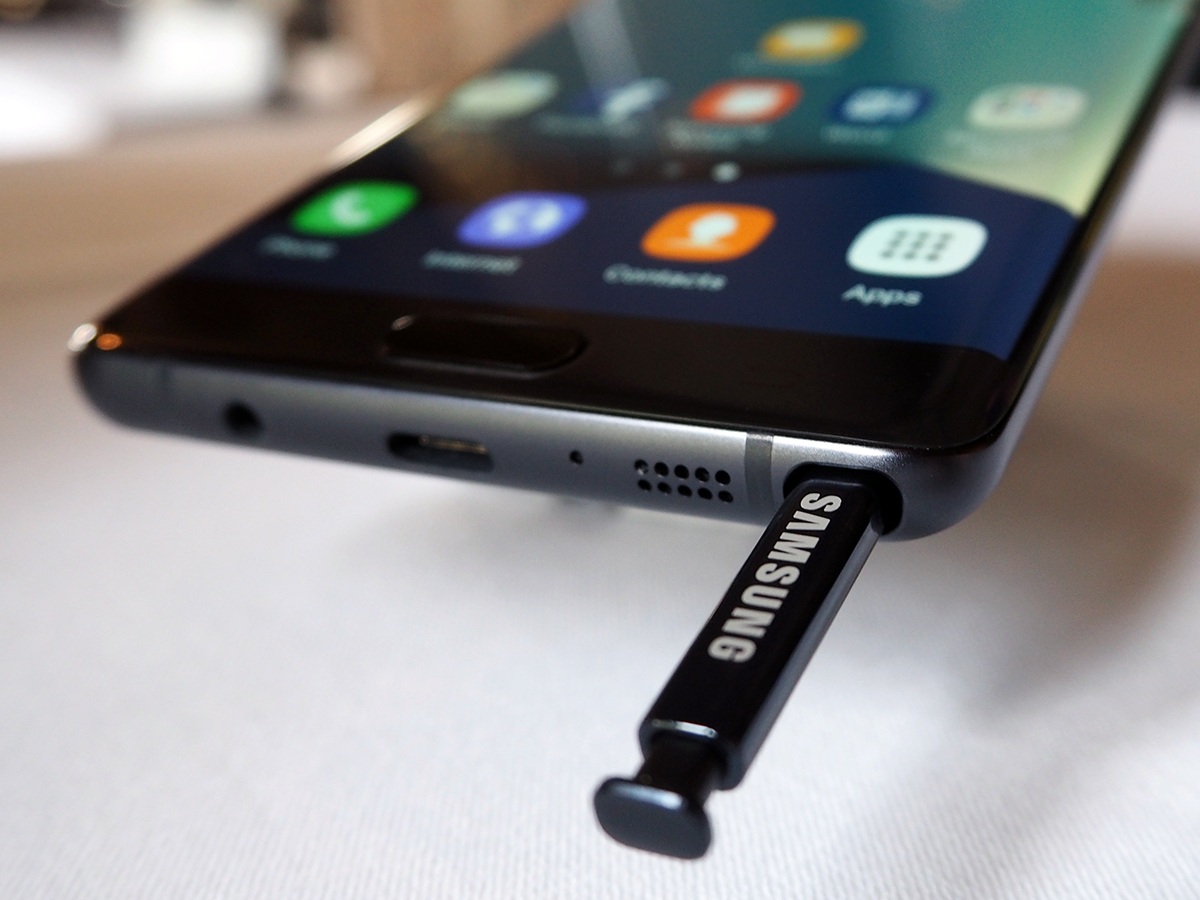 The Galaxy Note 7 sees Samsung finally swapping its microUSB port for a USB Type-C port, the same embraced by everything from last year's new MacBook to the HTC 10 and OnePlus 3. While it won't make any huge difference in the way you use or charge the phone, it's good to see Samsung get on the train with this future tech.
Like other recent Samsung flagships, the Note 7 has wireless charging and fast-charging capabilities. What is surprising, however, is that the 3,500mAh battery pack within is actually a hair smaller than that of the Galaxy S7 Edge (3,600mAh), despite the slightly larger display. That shouldn't make any huge difference in battery life, but it's still curious. Once we have a proper review unit in, we'll let you know if it's truly noticeable or note.
8) The Samsung Galaxy Note 7 release date is 2 September
Convinced that the Samsung Galaxy Note 7 is for you? we're not surprised!
If you want to make sure you're at the front of the queue you're going to want to get your pre-order in on the day they open, which is 16 August. If you get your pre-order in before 30 August not only will you get your handset before the official release date of 2 September – you'll also get a new Gear VR for free. Neato!
One thing to bear in mind is that the dates above only apply to the Blue Coral and Black Onyx versions – if you want Silver Titanium you'll have to wait a little longer as Samsung only says it's "coming soon".
Galaxy Note 7 – 6 things we love, and 5 things we don't