E3 2014 — all of the biggest news
Update 11/06/14: Now that the dust has settled on Nintendo, Sony and Microsoft's press conferences, here are the highlights
E3 is almost upon us again, and while the games industry today is much more than big-ticket AAA titles made for dedicated consoles, the annual Electronic Entertainment Expo is still where we often first hear about huge games and the devices that power them.
We're just a few weeks out from the latest expo in Los Angeles, California, which runs from 10-12 June, and major publishers are already beginning to tease their showings—while unintentional leaks fill in some of the gaps.
Last year was all about hardware, with the Xbox One and PlayStation 4 rallying momentum before launch, but E3 2014 will be much more focused on amazing-looking games—though VR headsets from Sony and Oculus are sure to be a major focus, as well.
Update 11/06/14: Well, it's all over bar the shouting, and having feasted our eyes and ears on more games than we can remember over the past few days, we've updated our round-up to reflect our highlights. Scroll down and enjoy.
Sony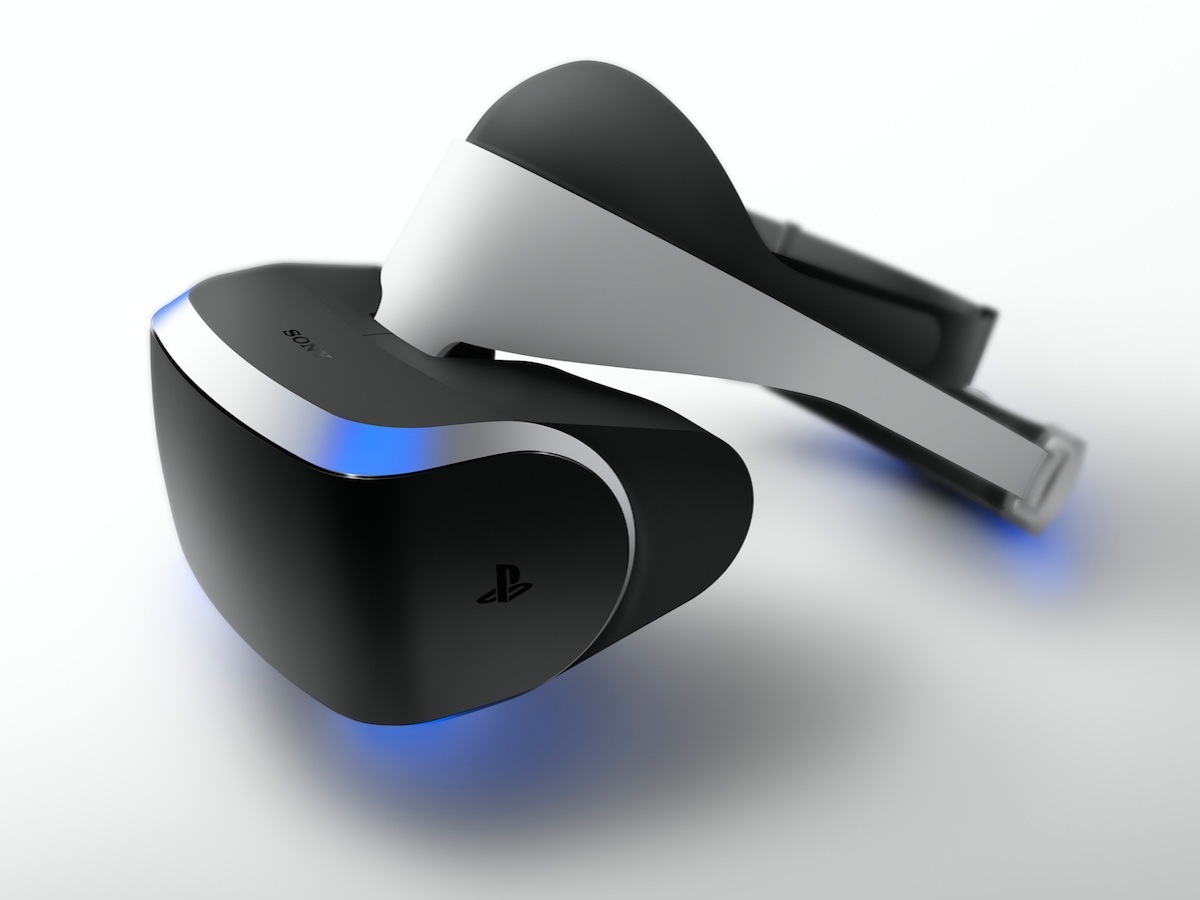 Sony stole the show last year with the reveal of its lower-priced PS4 and the lack of used game-blocking DRM. This year might not have such big news items on tap, but we're interested in seeing and hearing more about the company's Project Morpheus VR headset. However, with Sony having chosen to broadcast its press conference to over 40 cinemas in the US and Canada, there's a hint that something major and movie-related could be in the offing too.
Uncharted 4 is sure to be a big focus at the press conference (there are rumours of a three-minute trailer mixing gameplay and cinematics being shown), along with Ready at Dawn's steampunk-tinged shooter, The Order: 1886. Guerrilla Games also has a new IP that could debut at the show, and Sony is likely to loop in some big third-party showings at its press conference—like Final Fantasy XV or Kingdom Hearts 3.
As for the PlayStation Vita… well, there has to be something, right? The new Slim model is nice, but we need amazing exclusive games to pull our attention away from new-gen consoles and our phones.
You'll want to put the coffee on if you're planning on following the conference live: Sony has scheduled it for Tuesday 10th June at 2am UK time.
READ MORE: Heads, hands, and eyes on with Sony's Project Morpheus
UPDATE 02/06/2014: We've seen leaked screenshots and a very short gameplay video of an alleged collaboration between Sony Computer Entertainment and From Software codenamed Project Beast. Rumoured to take heavy inspiration from the Castlevania series, it also looks a heck of a lot like a Souls game. Could it be Demon's Souls 2 (or its spiritual successor) – and a PS4 exclusive? We're hoping to hear more at Sony's conference.
There's also talk of Sony finally revealing more info on The Last Guardian, which was originally intended for a PS3 release but went off the radar some time ago. Rumour has it it's been reworked for PS4, and will be announced as a Q4 2014 release.
Guerilla Games, developer of the Killzone series, may have a new open-world RPG in the works for PS4. Tipsters claim it has a female protagonist and a huge world populated by "robot dinos and other weird exotic creatures". If that's true, we're likely to be introduced to it at Sony's conference.
Update 11/06/14: Sony's press conference touched not only on games but new hardware. While the Project Morpheus VR headset only got a brief mention, the PlayStation Now game streaming service got a US and Canadian release date (31st July for the open beta) and the PlayStation TV box, which features PlayStation Now capabilities as well as allowing you to remotely play PS4 games on a second TV in your home, was confirmed for an autumn 2014 release in Europe and the US (priced at €99 and $99 respectively). There's also a limited edition white PS4 coming in September as part of a bundle with Destiny.
On the games front, the title formerly known only as Project Beast was revealed as Bloodborne, and Uncharted 4: A Thief's End got its first trailer.
Destiny, while not exclusive to the PS4 by any means (it's coming to PS3, Xbox One and Xbox 360 too), will get plenty of exclusive content on the console – and PS4 owners will be able to play an alpha version of it from Thursday 12th June. Oh – and we've already had a go: check out our Destiny First Play feature.
READ MORE: E3 2014: Six things from Sony's PS4 event you need to see
Microsoft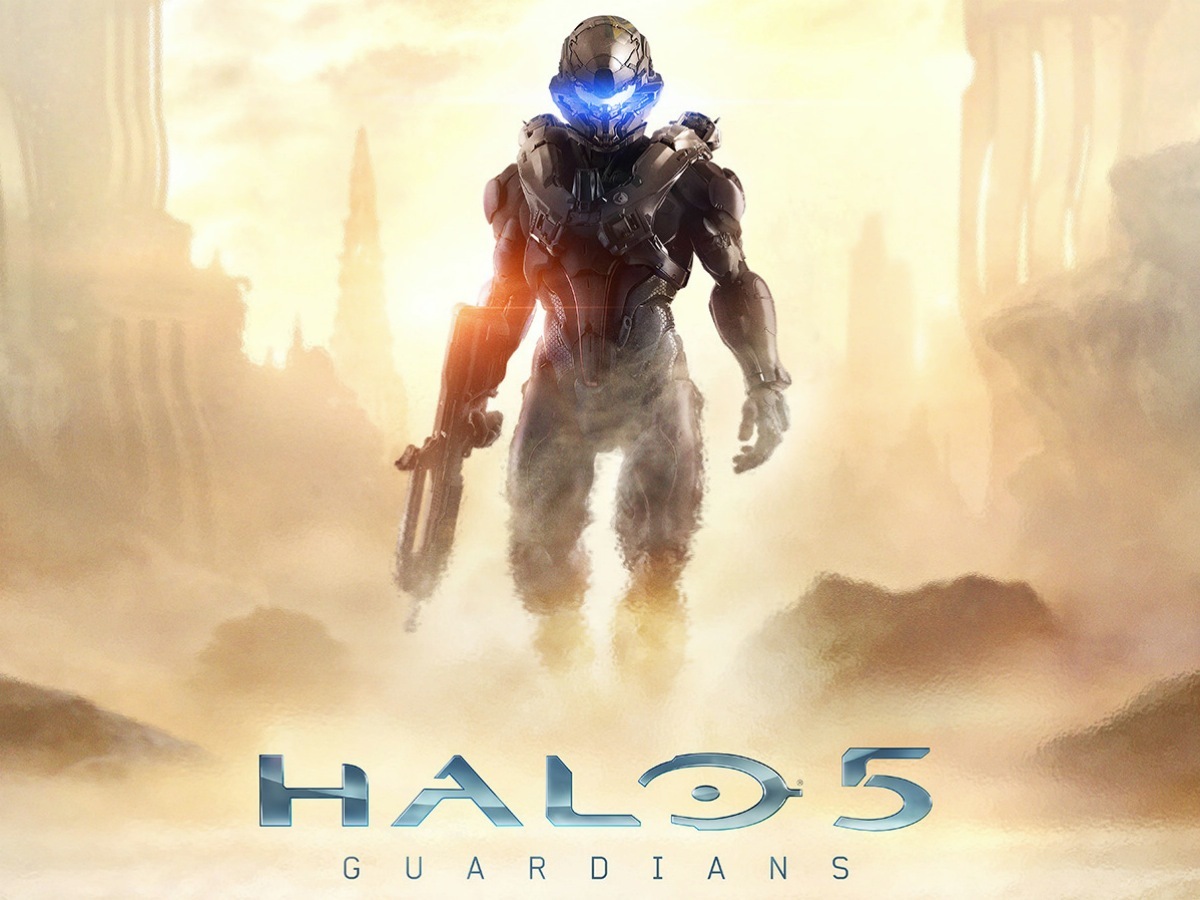 The Xbox One maker is already playing catch-up to Sony this generation, and has been forced to revise its tactics—most recently announcing the impending relaunch of the system without a Kinect bundled in. Luckily, the publisher has some big-deal games on the horizon.
Halo 5: Guardians is sure to be a huge focus, though it's still more than a year out. For this year, we'll surely see games like Sunset Overdrive from Insomniac Games, role-player Fable Legends, and transmedia action affair Quantum Break. And rumour has it that Halo 2 will get an Anniversary Edition release this year to fill the gap left by Halo 5's delay, so don't be surprised if that pops up as well. In fact, we might find out exactly what the Halo Master Chief Collection is (possibly HD remakes of the first three or four Halo games).
Microsoft will probably want to spend a little time on its upcoming original video efforts, as well, but we've seen when their pressers shift the focus away from games—it's never pretty (or interesting).
Its conference will kick off at 5.30pm UK time on Monday 9th June. It'll be broadcast live on Xbox Live and Xbox.com.
READ MORE: The Xbox One will be sold without Kinect from June
Update 11/06/14: After a year where the company came under fire for its focus on the Xbox One's multimedia capabilities, Microsoft's 2014 press conference took what felt like a conscious effort to turn the spotlight on games – and in particular games that you won't be able to play on any other console.
There was the Halo: Master Chief Collection, which features remastered editions of the first four Halo games. And sandbox racer Forza Horizon 2 (which we've had some hands-on time with). And Fable Legends, which supports up to five players (four playing co-op as heroes, the fifth controlling minions and traps from above as an evil overlord). And a new Crackdown game, which looks – well, like a next-gen version of beloved early Xbox 360 free-roamer Crackdown. And Insomniac's Sunset Overdrive, which blends third-person shooting with free running and a "this is so effin' xxxtreme!" mindset. It's looking pretty amazing, we have to say.
READ MORE: Xbox at E3 2014: Five exclusive titles that could turn the tide
Nintendo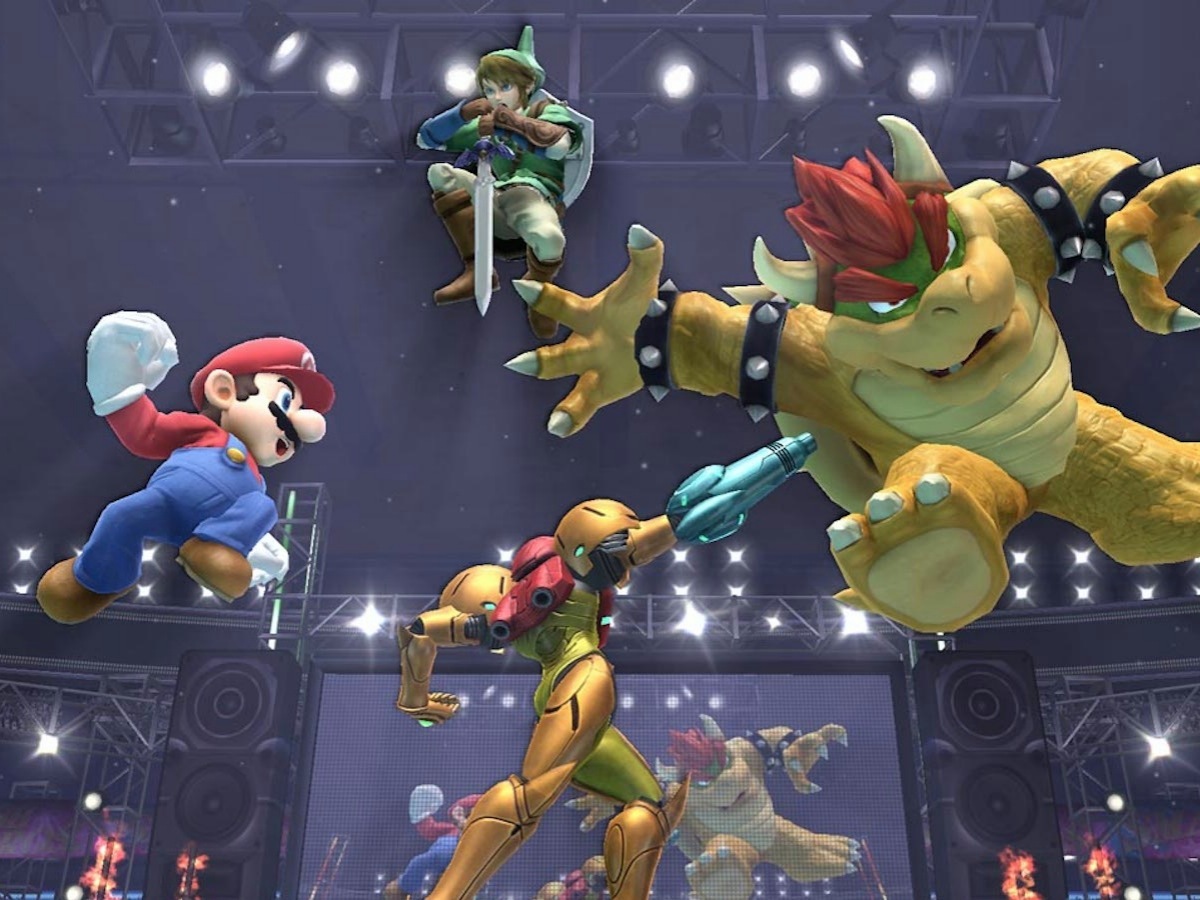 For the second year running, Nintendo has opted to forgo a large press conference at E3 and simply do a streaming video presentation (scheduled for Tuesday 10th June at 5pm UK time and broadcast on a dedicated E3 site). The Wii U is tanking, and there's little announced on the horizon that's both exclusive and intriguing—basically Super Smash Bros. for Wii U, Bayonetta 2, and the company's NFC Figurine system.
So if Nintendo hopes to have a shot at salvaging the console, it needs a hearty showing that spans both innovative new experiences and fan-favorite returns. The Legend of Zelda seems certain to spawn a totally new Wii U entry, and maybe we'll even see Metroid. Perhaps another Mario—Galaxy 3? Why not?
Update 06/06/14: Nintendo has mentioned that Shigeru Miyamoto, legendary creator of the Mario and Zelda series, is working on a brand new franchise. Fingers and toes crossed he makes an appearance in the video presentation to reveal exactly what it is.
READ MORE: Nintendo's financial report shows Wii U problem isn't getting better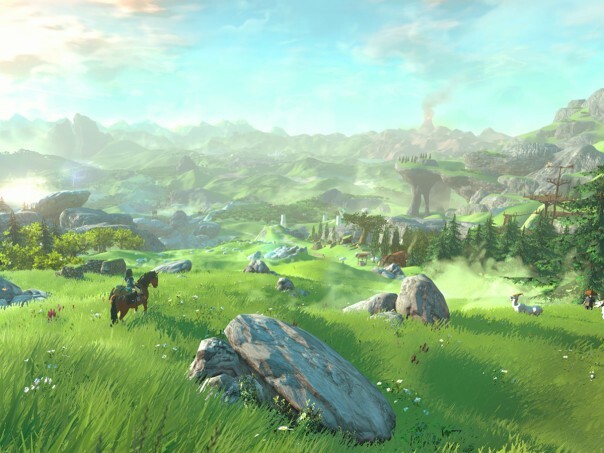 Update 11/06/14: Nintendo's digital event did not disappoint. The company kicked it off with Super Smash Bros. for Wii U (due out by the end of 2014), in which you can use your Mii avatars to do battle – as well as Nintendo's new NFC-equipped Amiibo figurines.
Amiibo figures will work across many different Wii U games (Disney Infinity and Skylanders Trap Team were two others mentioned), and their NFC chip will unlock special features when touched to the Wii U Gamepad. Amiibo figures can also retain information, so your own figure will contain stats from games you have played, and these will translate into stronger and stronger powers as time goes on.
Also on show were Bayonetta 2 for Wii U (out October 2014), two new Pokémon games for 3DS (both also out October 2014), Zelda x Dynasty Warriors mass battle game Hyrule Warriors for Wii U, Mario Maker (design your own Super Mario Bros. levels) and a tantalising hint of a Star Fox game for Wii U. But the event highlight was undoubtedly the revealing of a new, and as-yet-unnamed, Legend of Zelda game for the Wii U. For the first time, Nintendo has opted for a Skyrim-style open world approach, and Link will be able to go almost anywhere that's visible. It's looking incredible and will be released next year.
Ubisoft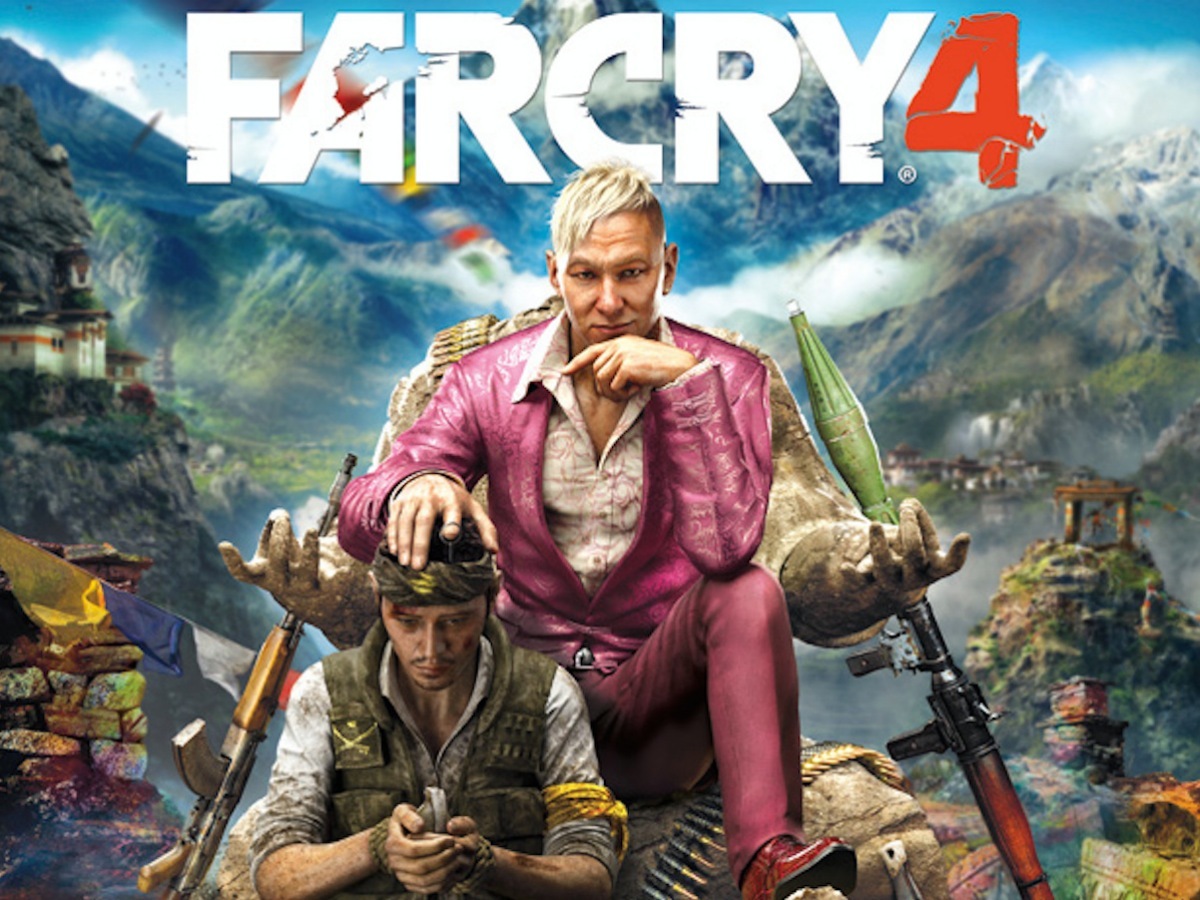 Third-party powerhouse Ubisoft has already announced plans to show off Far Cry 4 for the first time at its E3 press conference (scheduled for 11pm UK time on Monday 9th June), and it'll be flanked by Assassin's Creed: Unity, the French Revolution-set new-gen and PC entry.
Rumors of a separate Assassin's Creed game for last-gen consoles could produce an interesting E3 result, otherwise we'll no doubt see open-world racer The Crew and the recently delayed Tom Clancy's The Division, which is now set to launch in 2015.
Update 09/06/2014: A banner advertising Assassin's Creed: Unity at E3 hints at the game featuring four player co-op, reports Eurogamer. There have been claims that the game would offer a narrative campaign designed for co-op before, and the poster shows off four different assassins. Presumably we'll find out the truth on Monday night.
Update 11/06/14: Ubisoft did indeed show off Assassin's Creed: Unity and it will indeed feature four player co-op. It's set in 18th century Paris and it's coming this autumn.
READ MORE: Far Cry 4 scales the Himalayas and drops this November
Electronic Arts
EA reportedly plans to show six new projects at E3, which could include anything from a new Battlefield to Visceral Games' Star Wars title. We already know that Star Wars Battlefront (a separate project) from DICE will appear at E3, along with a new PGA Tour golf game—the first without Tiger Woods in the title.
We'll surely see Dragon Age: Inquisition, The Sims 4, EA Sports UFC, Madden NFL 15, and likely FIFA 15 in the mix, but those wild cards are still intriguing. Might we get our first glimpse at the new Mass Effect, as well?
The publisher's press conference, which will take place on Monday 9th June at 8pm UK time, will be broadcast live via ea.com.
Update 06/06/14: A few days ahead of E3, EA has announced Battlefield Hardline, a cops 'n' robbers spin-off from the regular Battlefield series – and a full game in its own right. It's being developed by Visceral and will be released in October 2014. We're sure to see more of it at E3. EA has also confirmed that it'll be releasing the first trailer for FIFA 15 on the day of its press conference.
Update 09/06/14: Looks like we'll be seeing a new Mirror's Edge game on Monday night. EA posted an image of Mirror's Edge on Facebook with the hashtag #E32014. Could it be a new instalment of the first-person parkour series for Xbox One and PS4?
Update 11/06/14: Oooh, look up for the first Star Wars: Battlefront trailer – mostly just DICE talking, but there's some in-game footage at the end. Also on show was Dragon Age: Inquisition (all you lovers out there will be pleased to hear it'll have the most romance options of any Bioware game yet), and makers Bioware also spoke a little bit about the next Mass Effect game, saying it wouldn't be a mere continuation of the existing story but a whole new adventure.
As for the new Mirror's Edge, DICE showed off some impressive conceptual footage and spoke about delivering a more flexible parkour experience this time around: Faith will have various options to get to a place, but the quickest ones might be the most difficult.
READ MORE: Fully Charged: Google Maps' massive mobile update, Oculus Rift's billion-player aspirations, and Star Wars Battlefront is coming soon
What Else?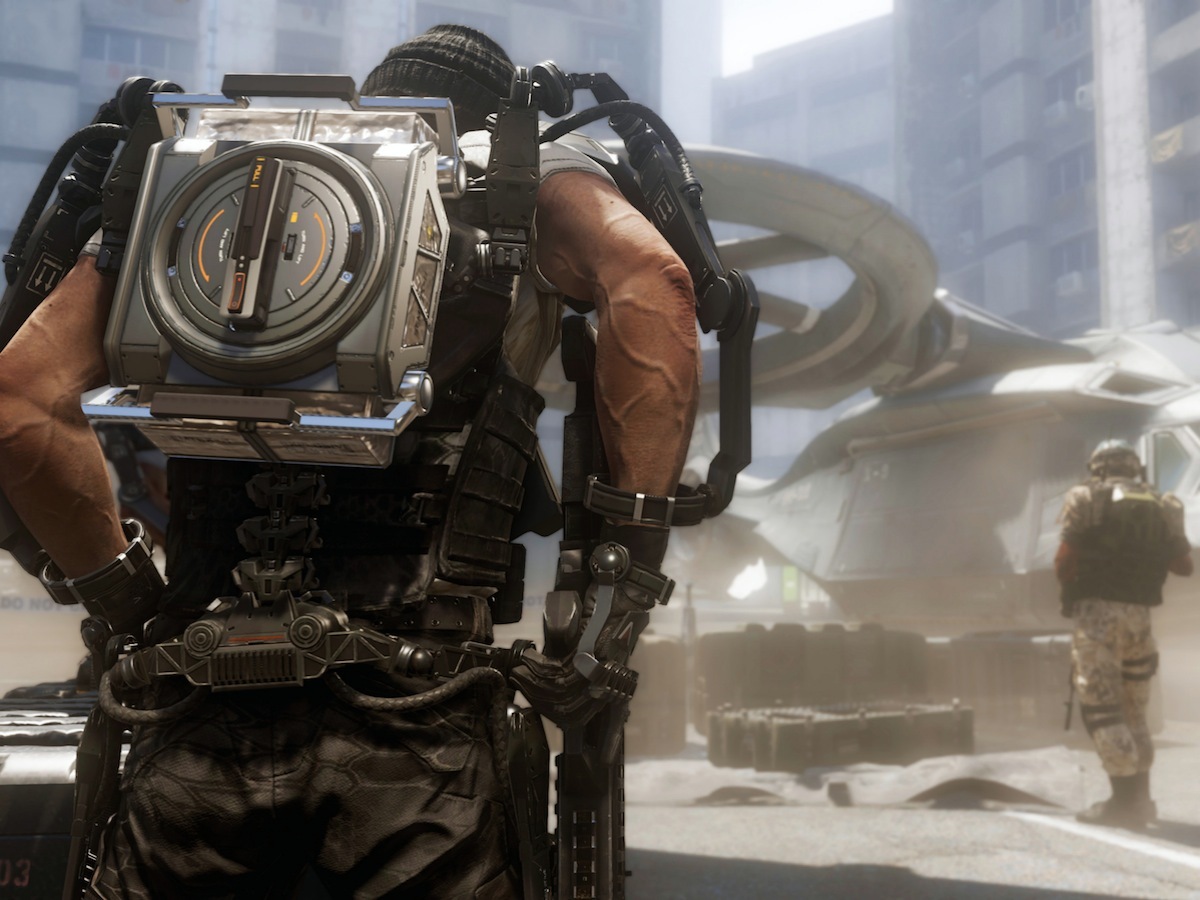 Activision plans to have Bungie's anticipated shooter Destiny on the show floor, and will also be showing Call of Duty: Advanced Warfare and Skylanders Trap Team.
We're also really interested to see if perhaps Oculus will shed some light on recent developments, as well as when we might expect its Rift headset to leave developer beta and become widely available.
Otherwise, we expect lots of little bits of info to pop up in the weeks before the show starts, so check back as we sort that out and let you know what you'll be playing soon down the line.
Update 06/06/14: If you were wondering which games from publishers we haven't already covered will be playable at E3 2014, here are some of the highlights: Borderlands: The Pre-Sequel; Monster Hunter 4: Ultimate; Homefront: The Revolution; Pro Evolution Soccer 15; Metal Gear Solid 5: The Phantom Pain; The Witcher 3: Wild Hunt; Alien: Isolation; Sonic Boom; Company of Heroes 2 (the console version); Mortal Kombat X; and Batman: Arkham Knight.
Update 09/06/14: Is a new Tomb Raider title in the offing? Seems so – or maybe even a pair of them. Square Enix has just registed two new trademarks ahead of E3: LaraCroftandtheTempleofOsiris.com and RiseoftheTombRaider.com. Stay tuned for a Lara, Lara new information.
Update 11/06/14: There's an incredibly exciting new trailer for Elite: Dangerous (we've embedded it above), David Braben's long-awaited reboot of his seminal space-faring game. Read our interview with Braben for more info.
READ MORE: Forget voice commands – real conversations with in-game characters are coming to E3 2014