Clash of the tiny titans – HTC One Mini vs Samsung Galaxy S4 Mini
It's Mini vs Mini in this epic battle of the miniature smartphones. But which one comes out on top?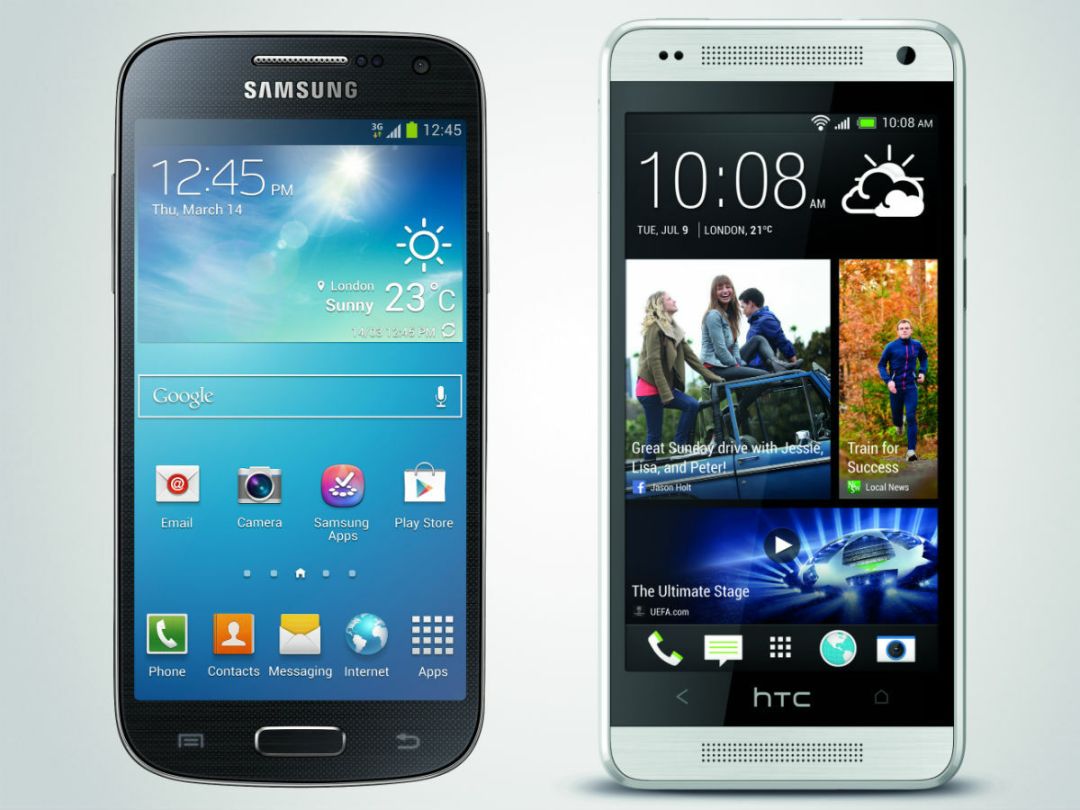 The HTC One and Samsung Galaxy S4 sit atop the summit of Stuff's Top 10 Smartphones – and now both have smaller siblings aimed at dainty-handed gadgeteers.
But do the HTC One Mini and Samsung Galaxy S4 Mini offer the same supercharged experience as their big brothers? And which of the mini handsets will be king of the playground?
Design and build – Metal vs Plastic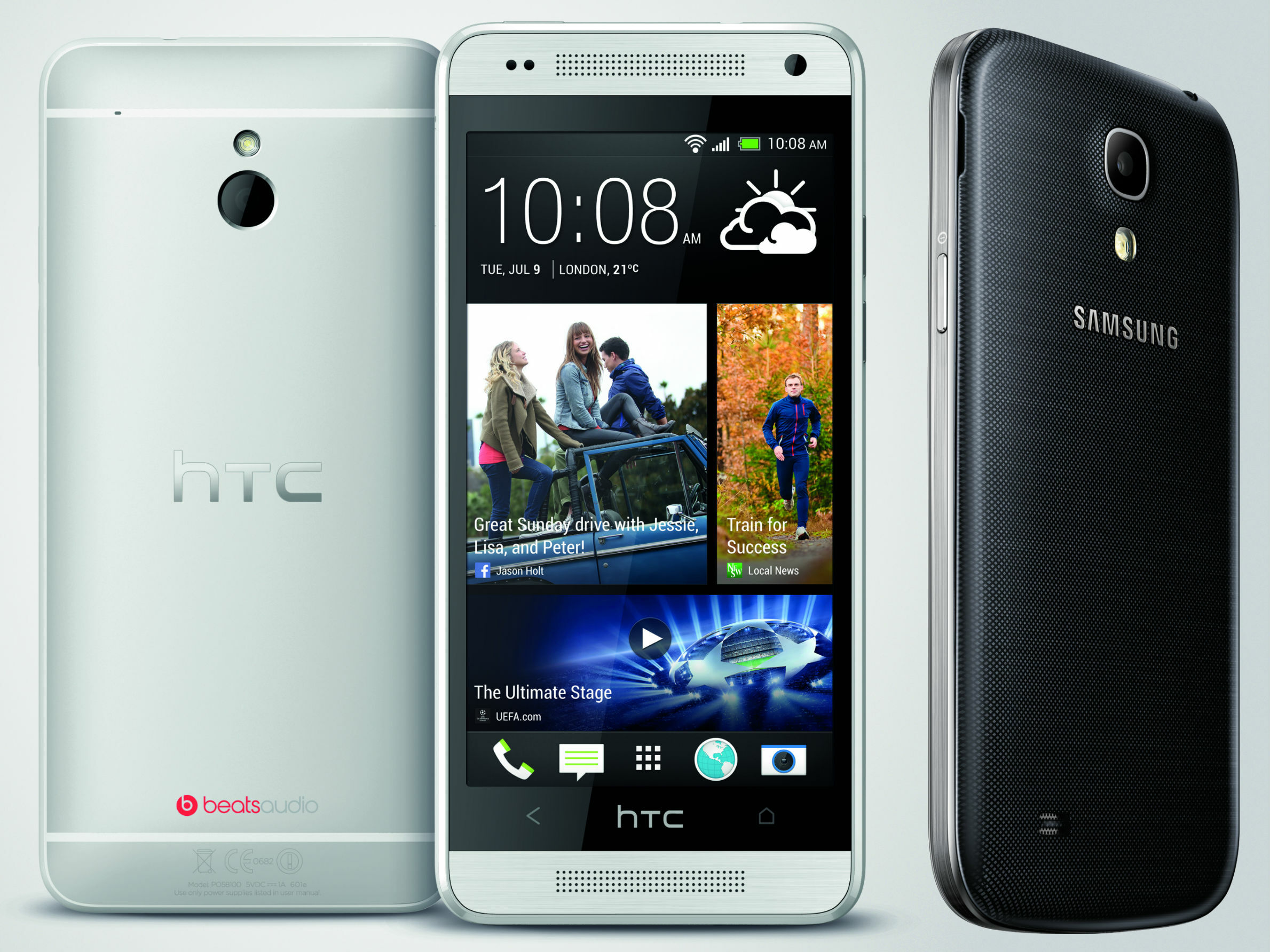 It's HTC's metal vs Samsung's plastic all over again – and if you preferred the HTC One's slick all-metal unibody, then the One Mini will win this round too – despite the plastic outer band that gives it a slightly cheaper feel. The S4's plastic build does have one advantage, though – you can just peel off the back and whack in a new battery when you're running low.
Screen – Sharper is better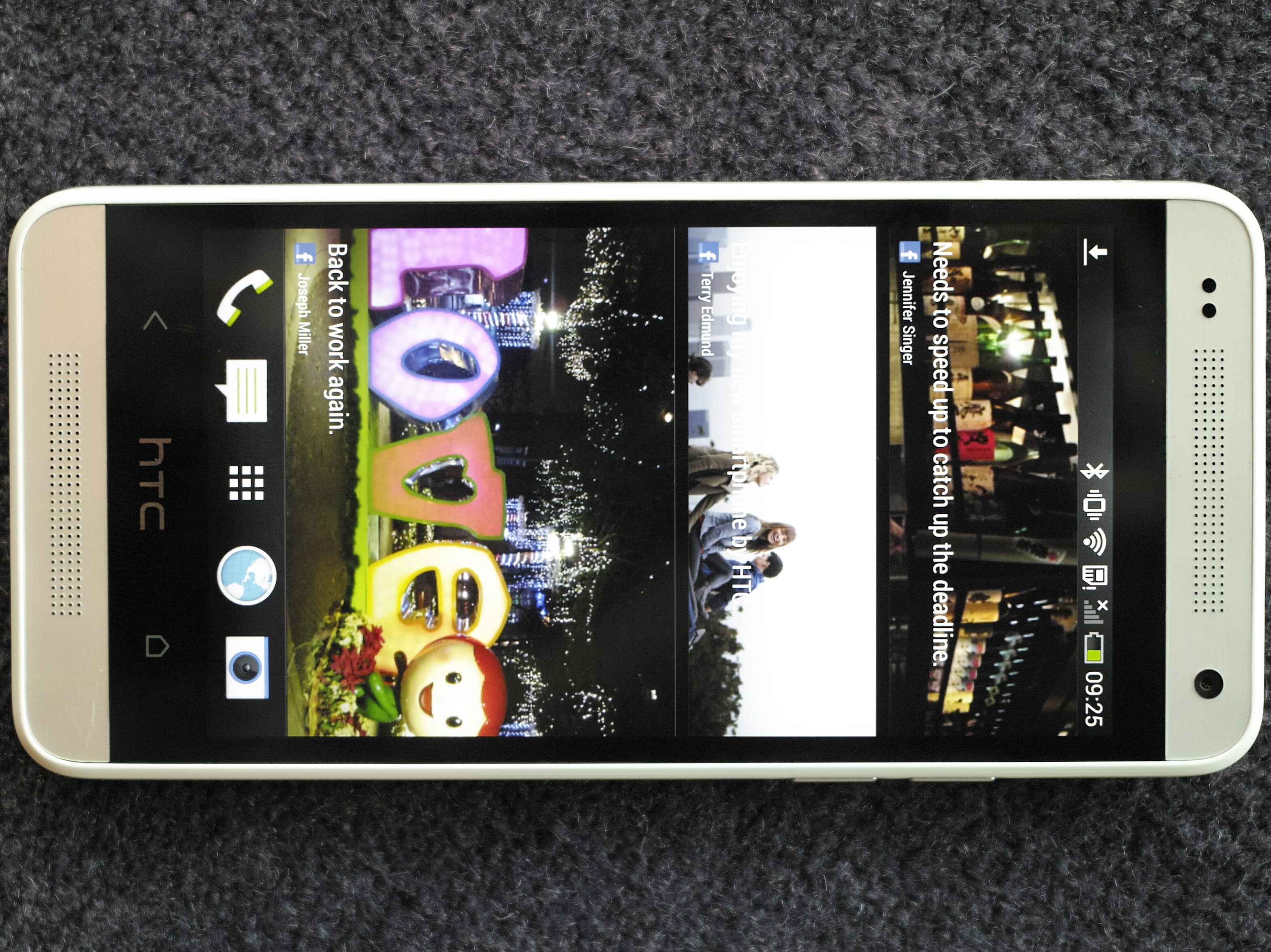 Both phones have 4.3in displays, with Samsung opting for Super AMOLED and HTC using Super LCD-3. The HTC One Mini's 720p screen bests the Galaxy S4 Mini's non-HD display though, with 341 ppi compared to the S4 Mini's 256 ppi. HTC wins this round.
Camera – Cream of the crop
We'll have to reserve judgement until we take detailed side-by-side comparison shots – but if low-light photography is your thing then the HTC One's light-guzzling Ultrapixel camera is likely the way to go, based on the performance of the same snapper in the HTC One. If you tend to take photos in good lighting conditions and want to crop into photos without losing as much detail then the Galaxy S4's 8MP camera will be better suited for your needs.
Power – Neck and neck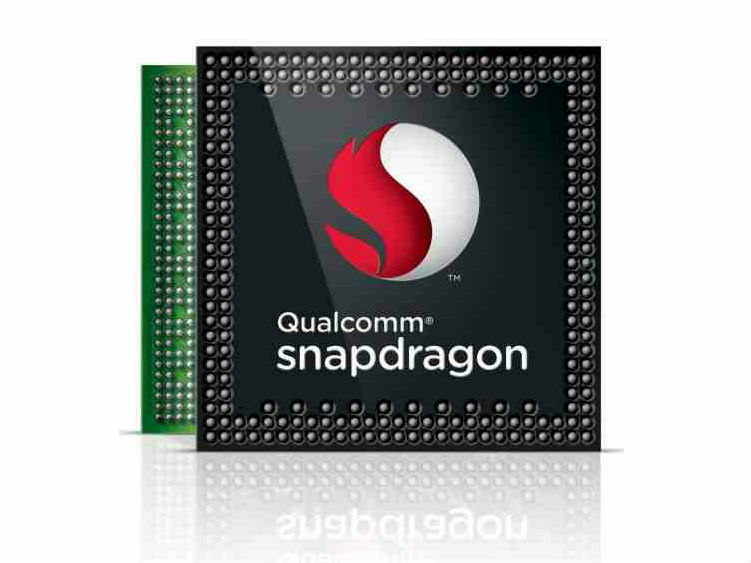 Both phones use Qualcomm's dual-core Snapdragon 400 processor, though the Galaxy S4 Mini's chip is clocked slightly higher at 1.7GHz compared to the One Mini's 1.4GHz. With 1GB of RAM on both handsets, their power – on paper, at least – is practically equal.
Sound – Boom boom boom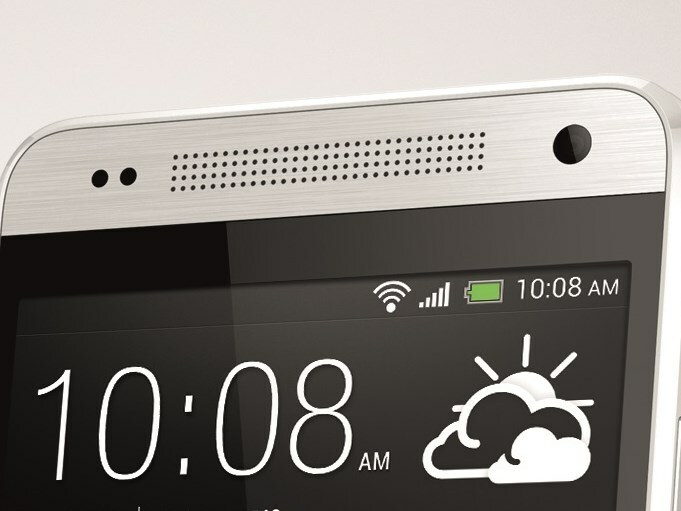 Whether or not you're a fan of Beats Audio, the HTC One Mini's dual front-facing 'Boomsound' speakers will outclass the Galaxy S4's standard rear speakers, making it ideal for sharing videos and music while you're out and about.
Android – What's your flavour?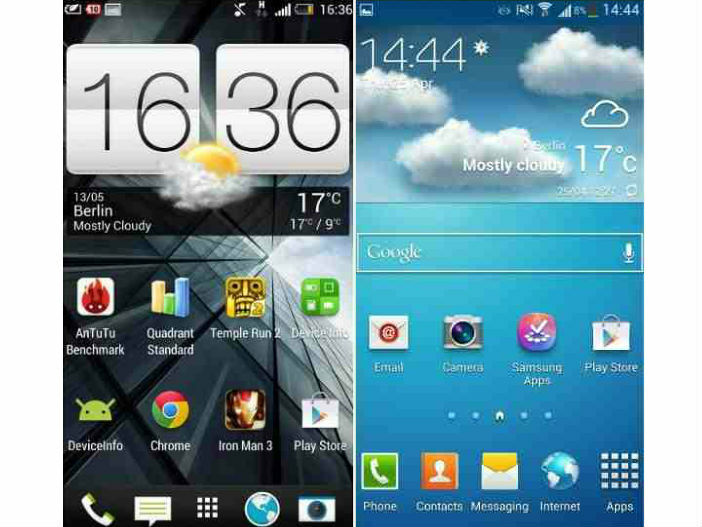 Samsung's TouchWiz or HTC's Sense? It's down to personal preference, though we imagine most people would prefer the more minimalist Sense with BlinkFeed to Samsung's brightly coloured, cartoonish icons. Still, the Galaxy S4 Mini has a few extra software tricks including the ability to keep the screen on when it detects that you're looking at it.
Connectivity – Swap shop
The Samsung Galaxy S4 Mini wins the NFC battle as HTC decided to omit it from the One Mini as a space-saving measure. While both devices have 4G connectivity, neither has the IR TV smarts found in their larger siblings.

The Galaxy S4 Mini bests the HTC in the battery department, with a slightly larger 1,900mAh battery – which can be swapped out – unlike the HTC One Mini's 1,800mAh offering.

Both phones have 16GB of storage, but only the S4 Mini will accept microSD cards. One Mini users will have to rely on the cloud once their 16GB is gobbled up.
Initial Verdict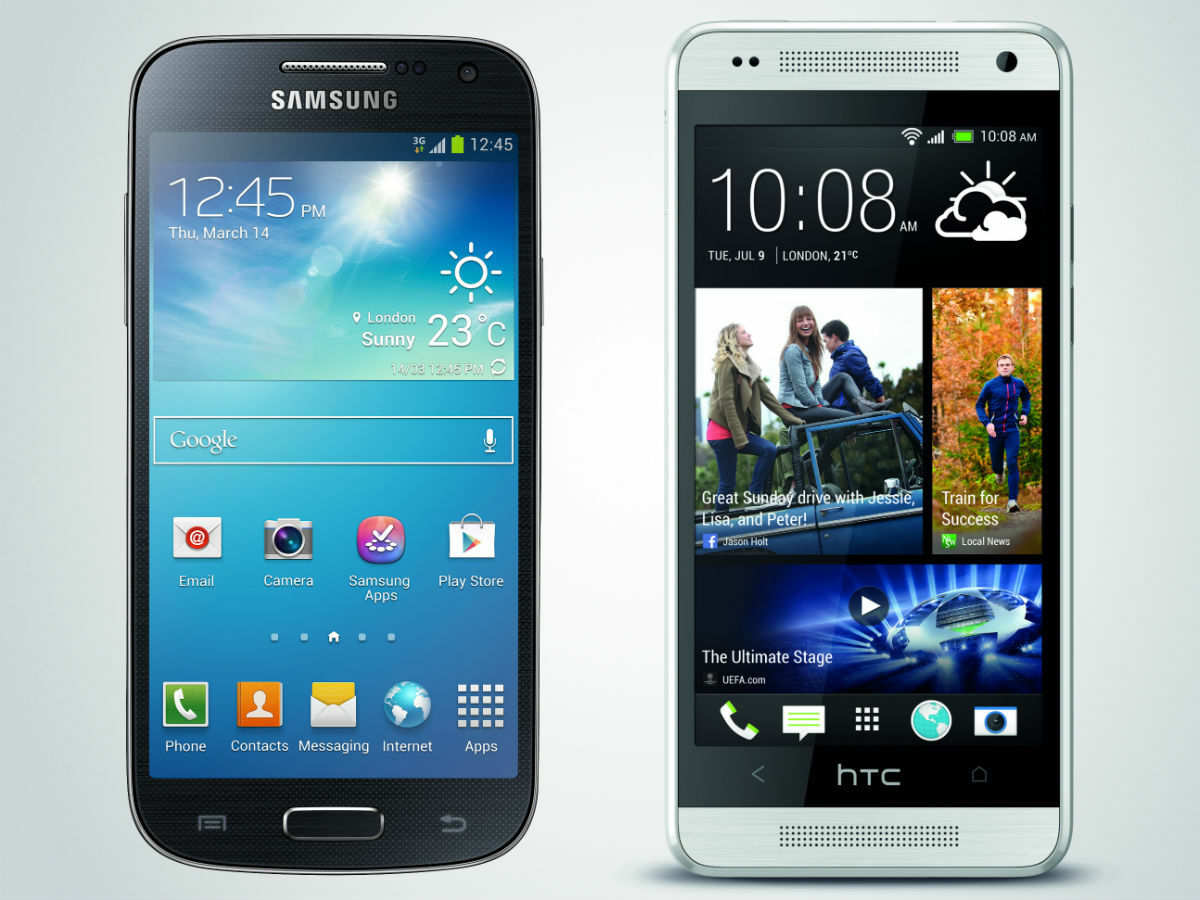 If the HTC One Mini launches at the same or even lower price point than the Samsung Galaxy S4 Mini, we reckon its premium build and superior screen will give it the edge for most people. However, the Galaxy S4 Mini's expandable storage and removable battery gives it some key advantages for those whose tastes incline more towards the practical than the stylish.
Still, both HTC and Samsung have managed to produce two smaller devices worthy enough to leave out on a pub table without being embarrassed. And that's all we could ever ask for.