Check your baggage: 10 of the best suitcases, backpacks and duffel bags
Upgrade your holiday haul with these clever carriers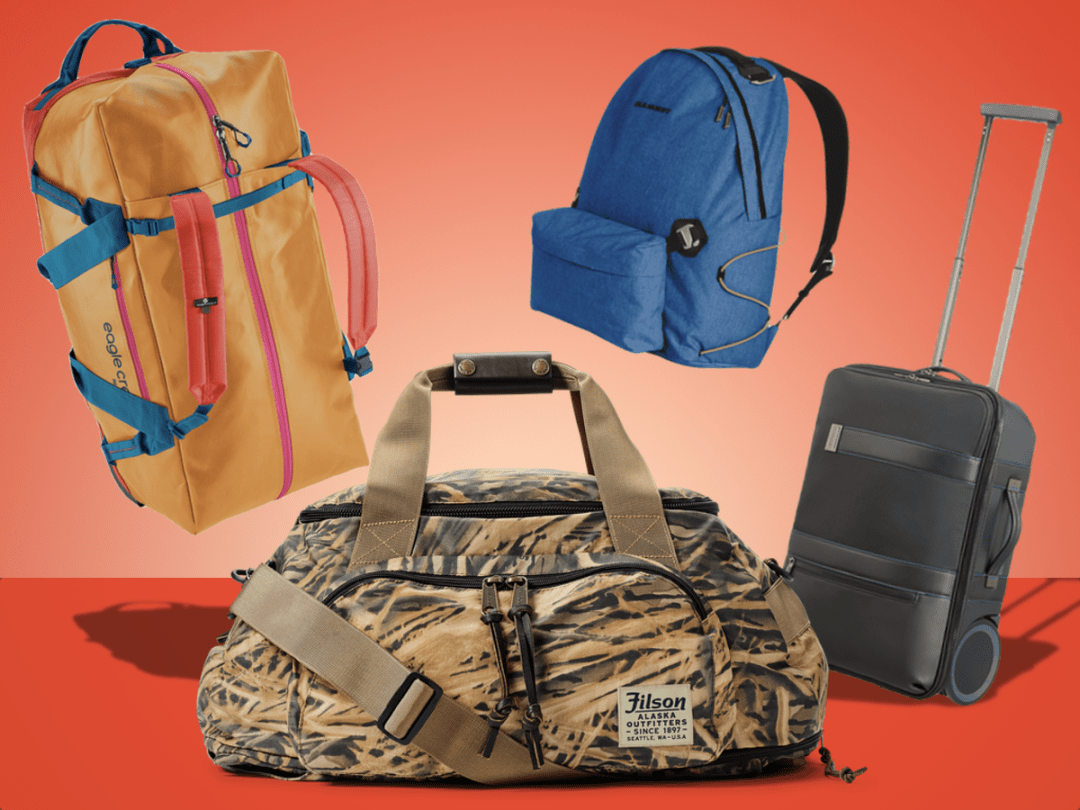 As Latin philosopher Seneca once wrote, 'no man can swim ashore and carry his baggage with him.' Sage advice, especially for those without a boat.
What you can do, though, is check your baggage into the hold, sling a rucksack over your shoulder and hop aboard a flight to wherever you fancy. Which probably wasn't an option for our old Roman friend.
And, whether you're heading to Rome or Rimini, Londinium or Lutetia Parisiorum, you need a sack you can rely on. After all, you don't want your particulars spilling across the asphalt if your suitcase tumbles from the luggage chariot.
Duffel on the verge of death? Pack up your troubles with your old kit bag and send it to Elysium: we've picked out some of the best new packs you can buy for your 2019 tours.
Pacsafe Venturesafe G3 (£100)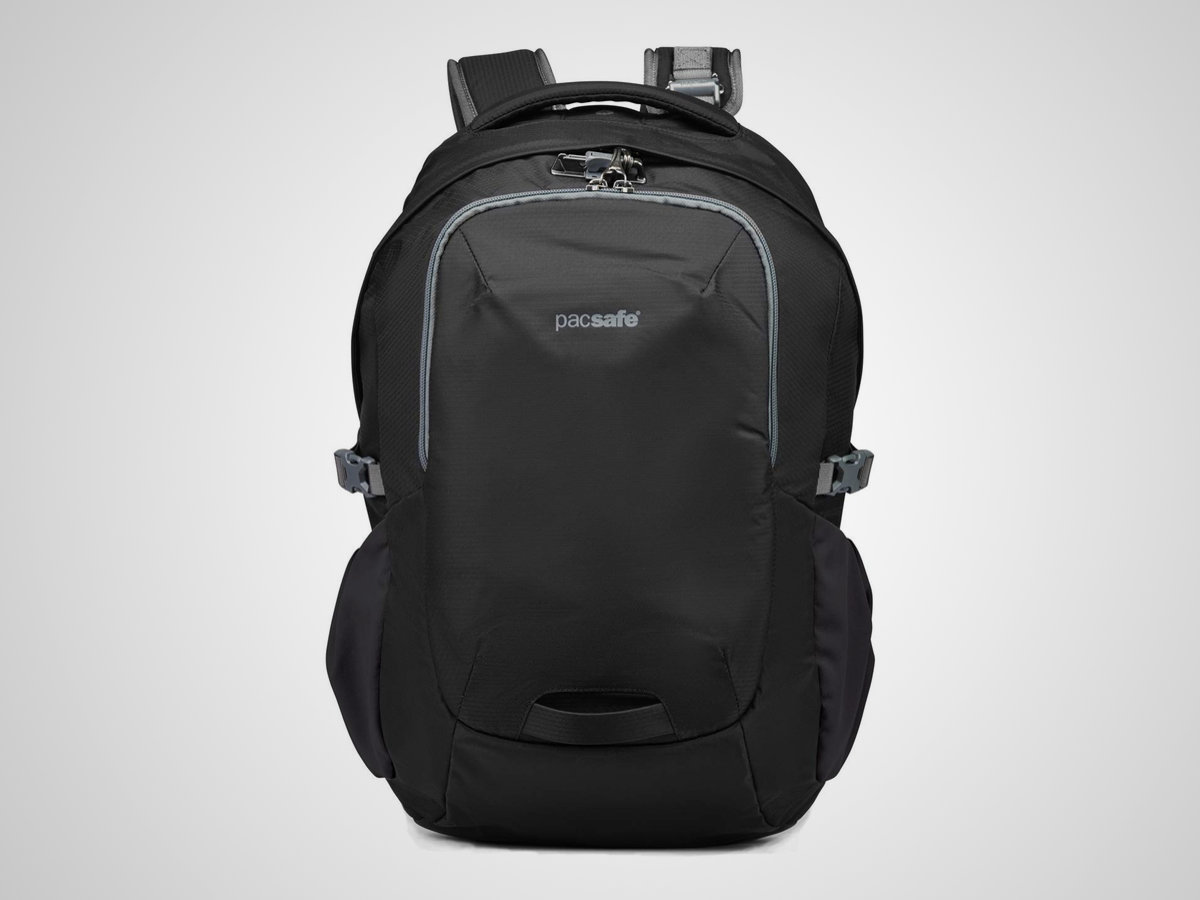 Quit your job, they said. Travel the world, they said. Blog about cheese, they said. Well, you did that – and now you're too scared to leave your room in the maison d'hôtes for fear of someone slashing your sac and fleeing with your brie.
Don't be a fearful chunk of feta: stuff your dairy delights in this 25-litre daypack from PacSafe. With an integrated slashguard, cut and run thieves will have a hard time making off with your mozzarella, while the built-in zip clips make safe sealing a cinch.
Not packing parmesan? It'll also harbour your laptop and valuables, with RFID-blocking pockets and a strap that can lock around any lamppost. Including the one outside the fromagerie.
Côte&ciel Timsah (€325)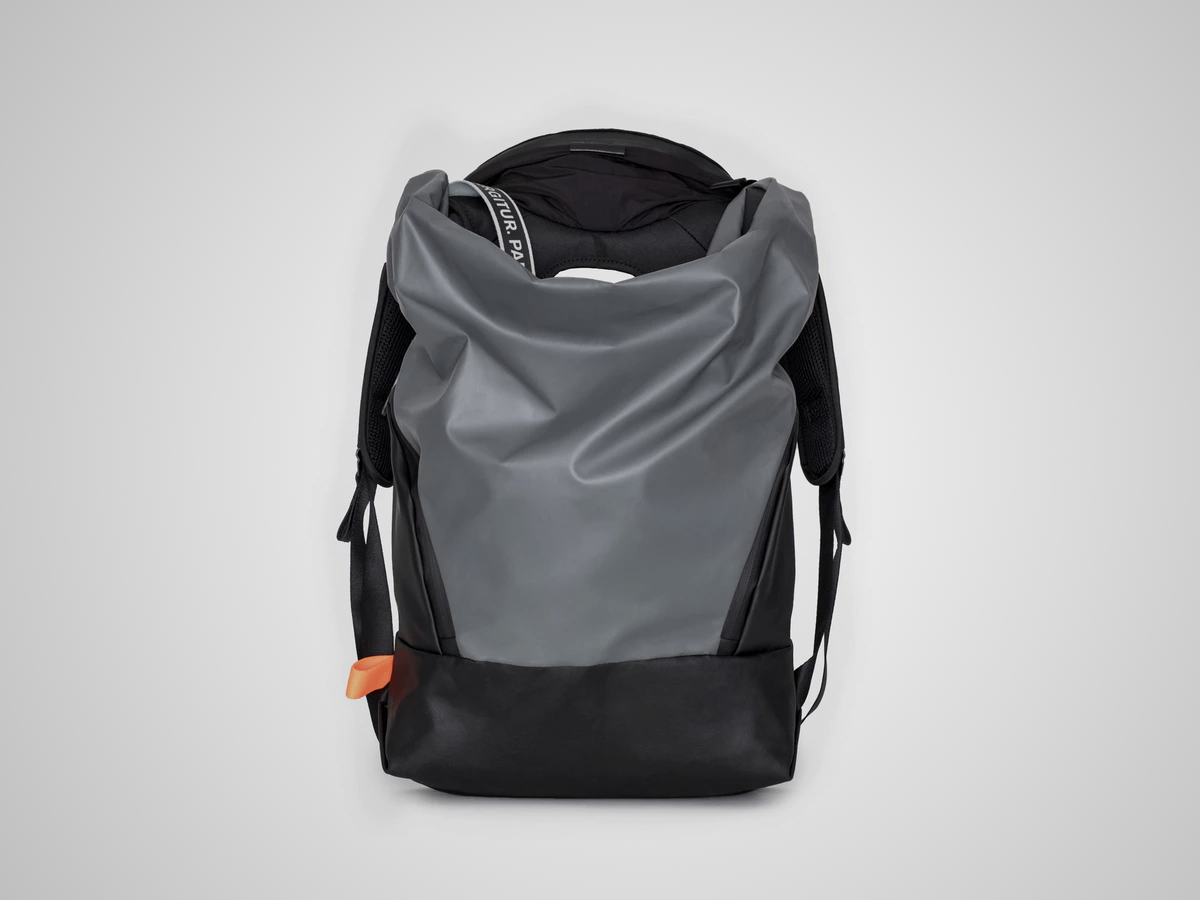 Love the rain, hate a wet mane? Timsah! This flexible sac has a rollaway hood in the neckband – ideal for keeping the drizzle off your noggin while your toes get soggy.
Helpfully, the pack can also swaddle your whole daily haul in its clay-grey cocoon: the padded laptop compartment sits against your back for extra protection, while the main space is perfect for storing the coat you don't want to wear. And it's water-resistant, even if you're not.
Mammut The Pack M (£219)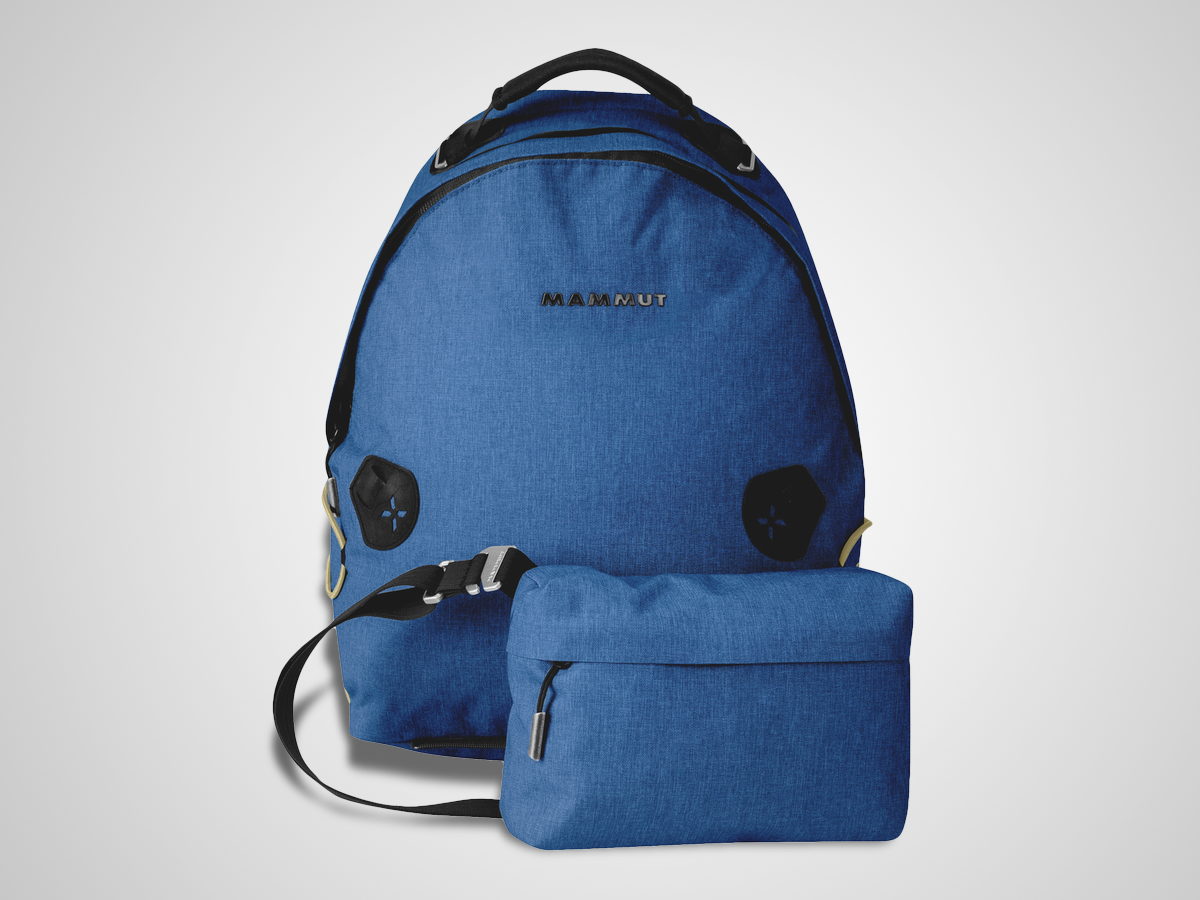 So you've managed to stuff your socks, shorts, sun cream and sandals into just 18 litres of compact backpack. Congrats. Now what bag are you taking to the bar? That's right: your laundry drawstring – because you didn't bring anything else to carry your Thai Baht and bug spray.
If only you'd opted for this modular number from Mammut: when it's time to drop your kit at the hostel and hit the nearest rooftop, simply pop off the front pocket and sling it over your shoulder. Cue care-free dancing and no canvas embarrassment.
When the hangover subsides and you're ready to move on? Simply re-attach it to the main compartment, complete with integrated rain cover, aluminium ventilation frame and Mammut Connect chip. Which is altogether less nourishing than the cheesy ones you'll be craving.
Finisterre Packaway Duffel (£50)
Duffels can be things of beauty. Finely crafted masterpieces of carrying, hewn with love from canvas, leather and twill, designed to last a lifetime and to look good doing it.
But we still hide them in the attic. Dusted off for the odd weekend break, they spend most of their lives buried between Christmas tinsel and the old Scalextric set. The shame.
For a bold holdall more easily hidden, try this packaway number from Finisterre: a spacious hauler with a reinforced shell, it packs down to postcard size when not on duffel duty – leaving you extra space for baubles and zero guilty conscience. Not least because it's made from waste polyester.
Millican Nick The Messenger Bag (£95)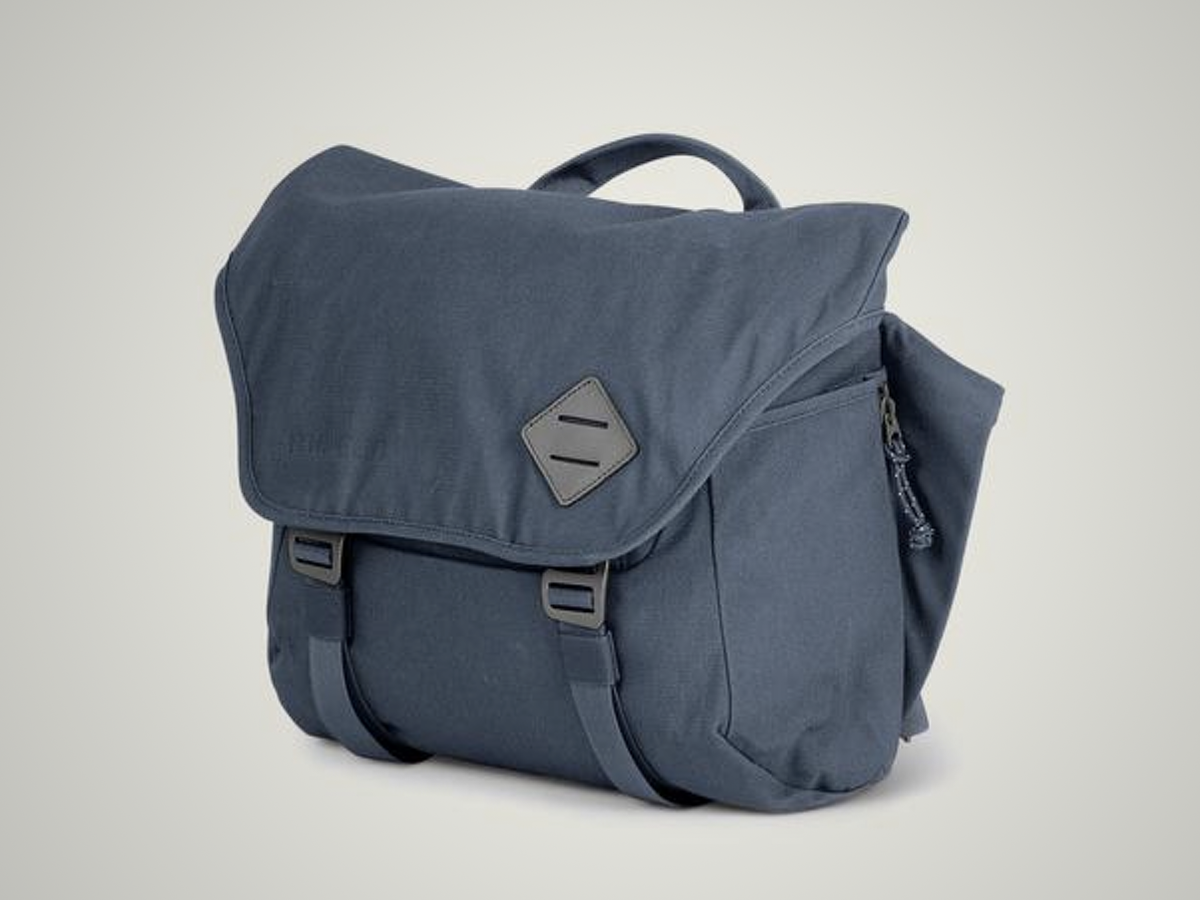 The one-flap, one-strap satchel has long been the sack of choice for cyclists: compact, convenient and quick to pick up, it's everything a two-wheeled traveller could want.
Thing is, stuff one full and the uneven load could soon have you veering off the road. Don't fancy reverting to stabilisers? Try this weatherproof number from Millican: crafted from sturdy Bionic Canvas and recycled polyester, it packs an optional extra strap for certainty in the saddle.
Better yet, the whole thing is built smart to suit your everyday ensemble. With a padded laptop sleeve, internal pockets, a bottle slot and even a clip for your bike light, it's as capable as over-the-shoulder holders come – and works just as well on two feet.
Filson x Mossy Oak Camo Duffel Pack (£295)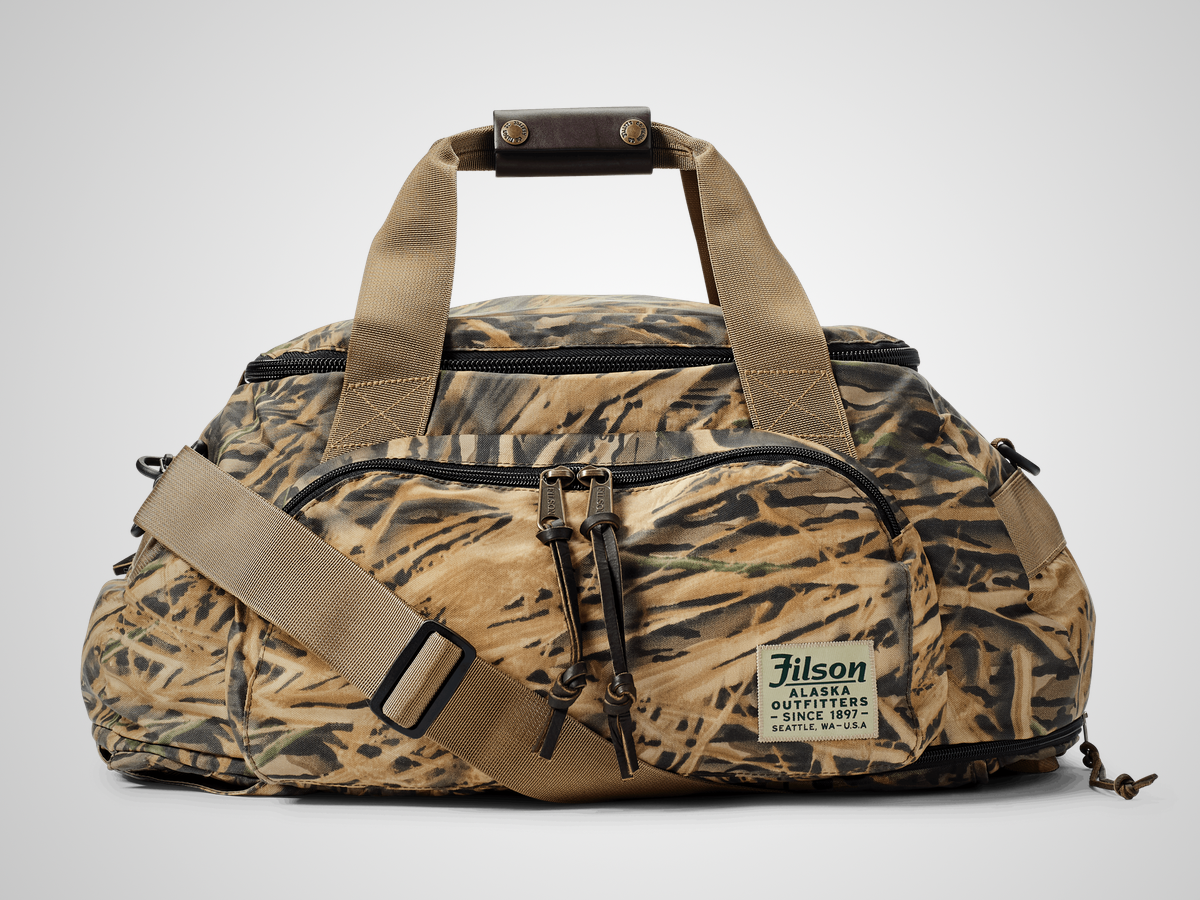 Bear Grylls wouldn't buy a camouflaged bag. He'd take an old holdall, roll it in mud and smear it with, well, things worse than mud. Great if he wants to blend in, not if he wants an upgrade at the check-in desk.
For back-country chic that won't stink out the departure lounge, give this rugged number from Filson a run. Built tough from ballistic nylon, backpack and handle straps make it a versatile carry, while a waterproof pocket keeps your mucky stuff separate from more pristine particulars.
As for that Mossy Oak finish? The only place it won't get you noticed is the wilderness.
Genius Pack Carry-On Supercharged (US$284)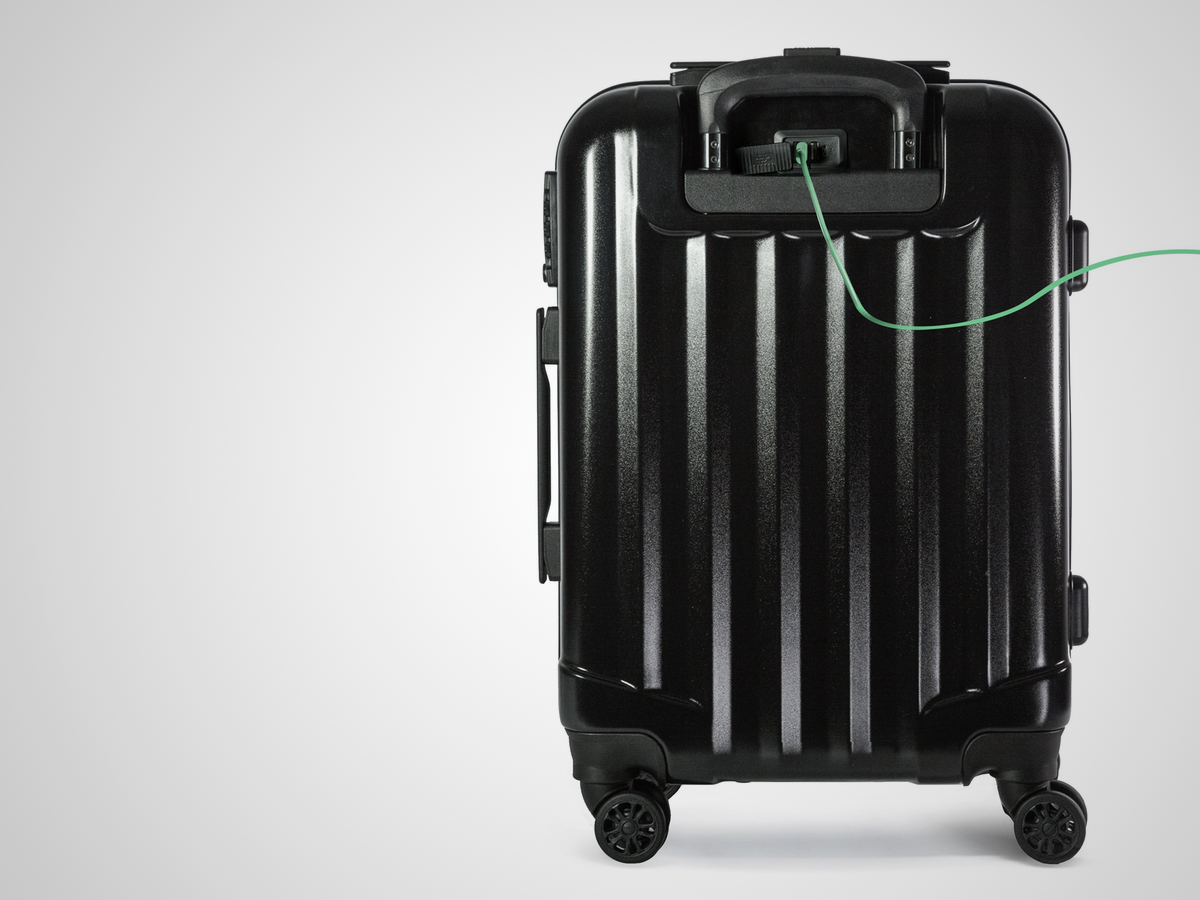 When is a carry-on not a carry-on? When it's a clever companion that's more organised than you.
Take the latest Genius Pack: a far cry from the unstructured cavern you've been wheeling around for years, it ships with all sorts of smarts to keep your clutter in control. Think in-built packing cubes, a laundry compartment, a hanger loop and even a pre-printed packing list – so you'll never forget your razor again.
Light but tough thanks to a polycarbonate shell, the Supercharged also ships with a pair of external USB ports. Hooked up to a removable power bank inside, the ports will make like the best flight attendant and offer juice wherever your travels take you. Not the fruity kind, mind.
Eagle Creek Migrate Wheeled Duffel (£135)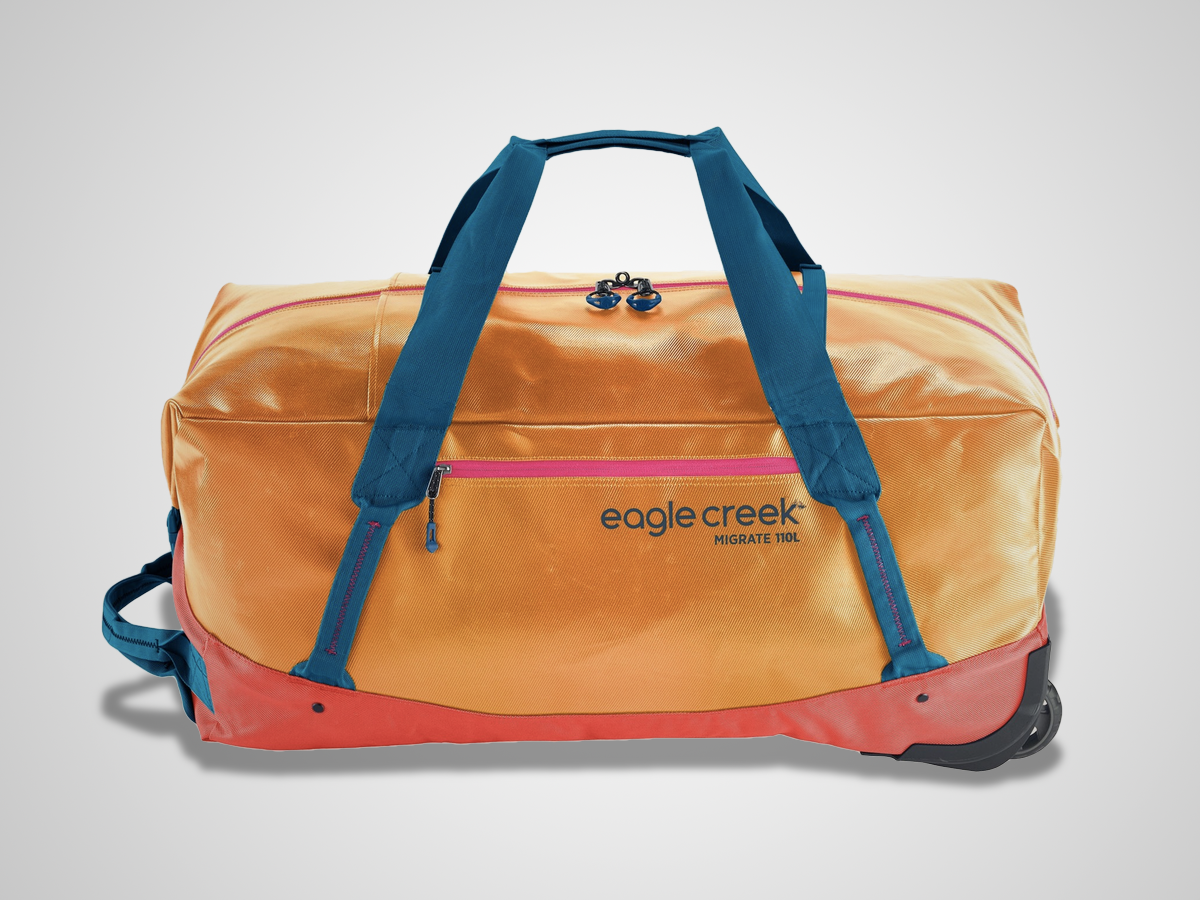 The Brownlee brothers don't make bags. If they did? They'd probably look something like this: a triple-talented pack that you can hold, roll or shoulder.
With sturdy straps that fold away and a capacity vast enough to harbour all your kit – swimming, running or otherwise – the Migrate is a duffel of many disciplines.
And it's an all-weather one, too: with a sealed base, a storm flap beneath the zipper and a water-resistant coating crafted from recycled windscreen wipers, the only way your gear will get wet is if you take it in the lake.
Tumi International Dual Access 4 Wheeled Carry-On (£725)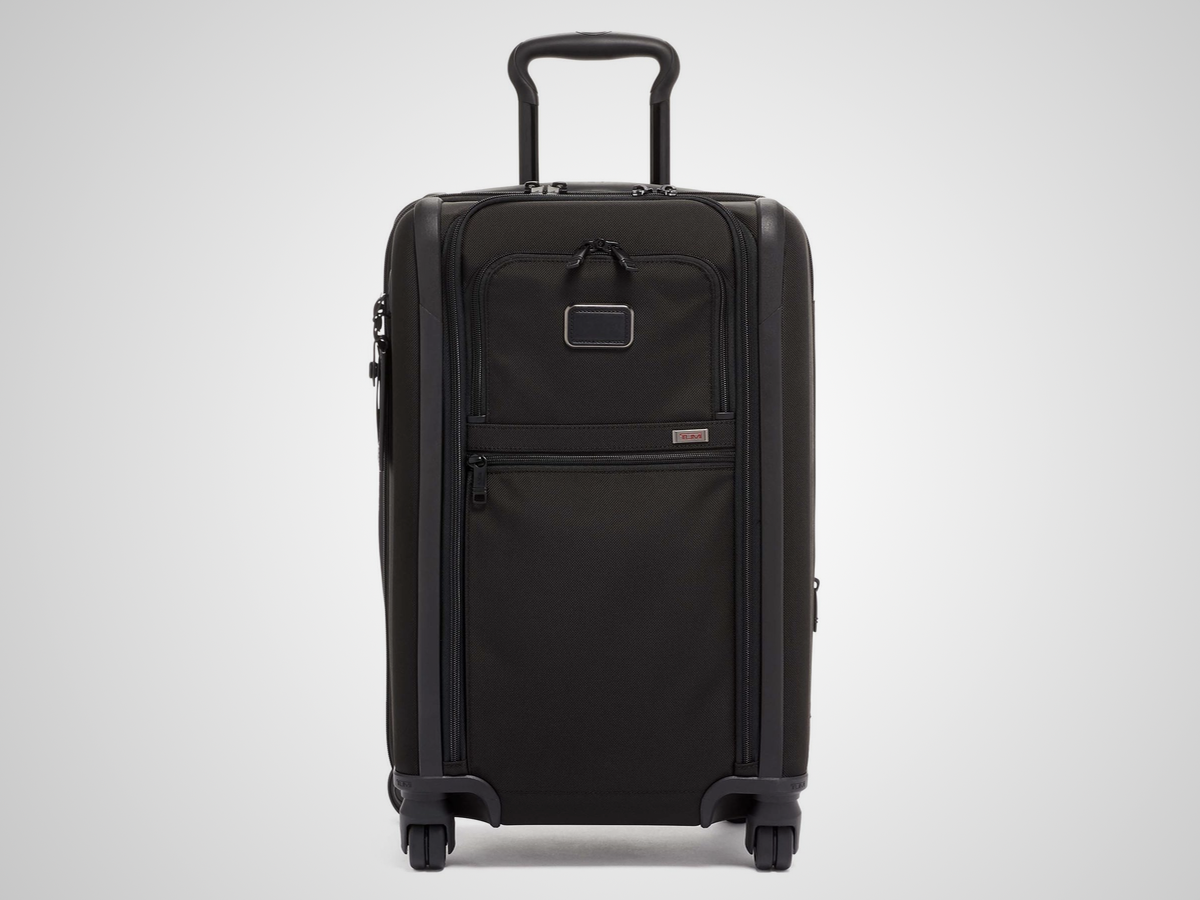 If you've ever forgotten to take a water bottle out of your carry-on before security, you'll be familiar with the indignity of unpacking your possessions for all the hall to see. Cue thinly veiled judgement from half the queue and major shame at the undeclared teddy stowed beneath your shirts.
Avoid the dreaded rummage with this dual-access number from seasoned case-makers Tumi: with a pair of spacious compartments divided along the central opening, the real boon is the zipped second entrance – a front flap that gives you quick entry to your folded belongings. And Mr Snuggles.
Samsonite Zigo Spinner (£269)
Baggage belts are busy places. Between the boxes, bags and random prams, locating your luggage is no mean feat. Especially if you're feeling the effects of jet-lag and one too many G&Ts.
Upgrade your collection game with this Samsonite suitcase. Big, slim wheels mean easy rolling without the wasted space, while built-in USB ports offer gadget power from the bundled bank.
But the true trump card? A Tile tracker with its own little pocket. Launch the partner app to locate the Bluetooth puck, or hit the button and make it ring – so the whole hall will know what's yours.
Now add these…
1) Packing cubes
Still deploying the old 'roll it up, stuff it in' technique to cram your case? That's no way to keep the creases in your corduroy crisp. Bring order to your holdall with Finisterre's packing cubes (£30), crafted from recycled polyester and ideal for dividing your dirties from your denim.
2) Wash bag
Travelling with just a toothbrush might seem an appealing ode to minimalism, but two days on an Ibiza beach and you'll soon regret abandoning the after-sun. Keep your creams close to hand with the Chapter Travel Kit from Herschel (£30). A sturdy stash-bag for your serums, its waterproof zip means no leaks on your loungewear.
3) Camera insert
If you don't take a thousands photos on your holiday, did you even leave the country? Problem is, sticking a snapper at the bottom of your sack is a sure route to shattered glass. Cushion your equipment with Peak Design's camera insert (£49): its modular hold makes light work of multiple lenses, while its compact build slips neatly into most backpacks.
4) Tech organiser
Gadgets: great for entertaining, a pain for arranging. From a tangled mess of cables in your case to a power bank buried in the depths of your carry-on, keeping your tech in check is no mean feat. Add Knomo's Knomad Organiser (£59) to your ensemble and take back control: with sleeves and loops for all your connected clutter, it's a dream for meticulous travellers