Bing gets an AI upgrade: what's changed and how does it work?
The comeback Bing! Search gets super smart thanks to ChatGPT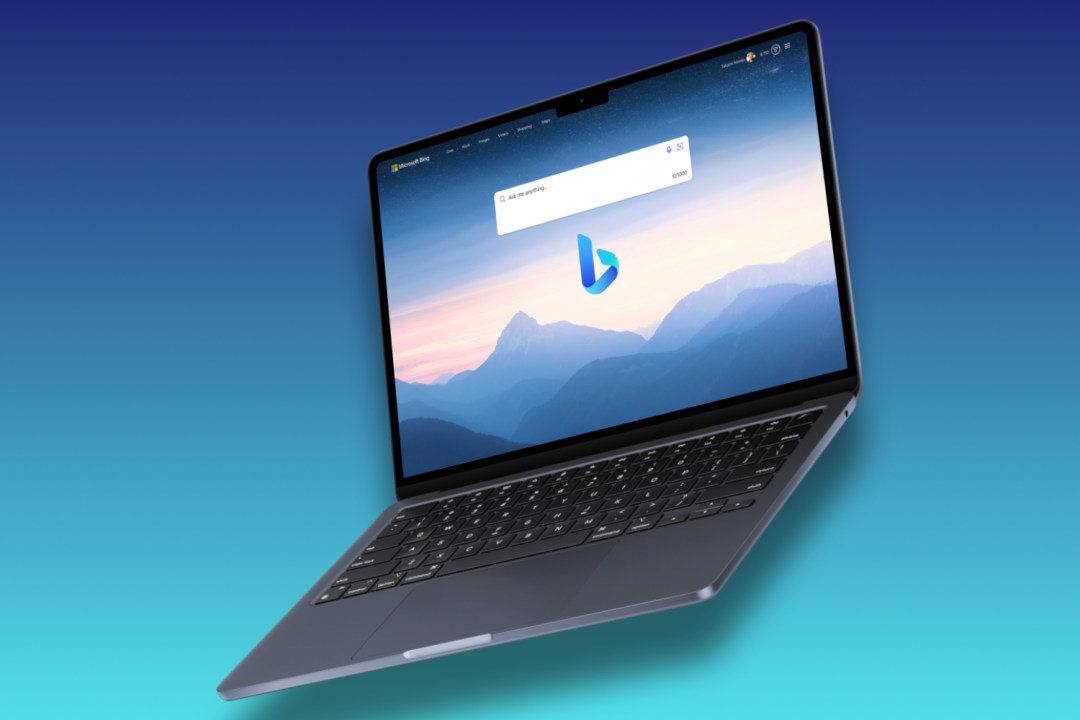 Uber announces funding to trump Lyft. Apple releases its own silicon chips, and Intel tries to one-up them. Tech is at its best when there's competition – it makes things exciting. And that's where we are again with the battle of the AI chatbots. Hot on the heels of Google announcing its Bard chatbot, Microsoft stole attention back by releasing Bing integrated with ChatGPT. Having previously outlined this would be coming in the future, the upgraded search engine is now on the way.
Packing a new AI chatbot to make things easier, Bing gets a huge upgrade. But what's changed about the search engine? How does it work? And what's it all about? We get searching to tell you all you need to know.
Bing? ChatGPT? What's going on?
Microsoft unveiled its reinvention of Bing, packing the ChatGPT AI chatbot from OpenAI. On the search engine, users will now be able to access the AI powered conversationalist to answer questions. ChatGPT is trained on a huge language model to understand large amounts of data. And thanks to the integration with Bing, it's getting online as well.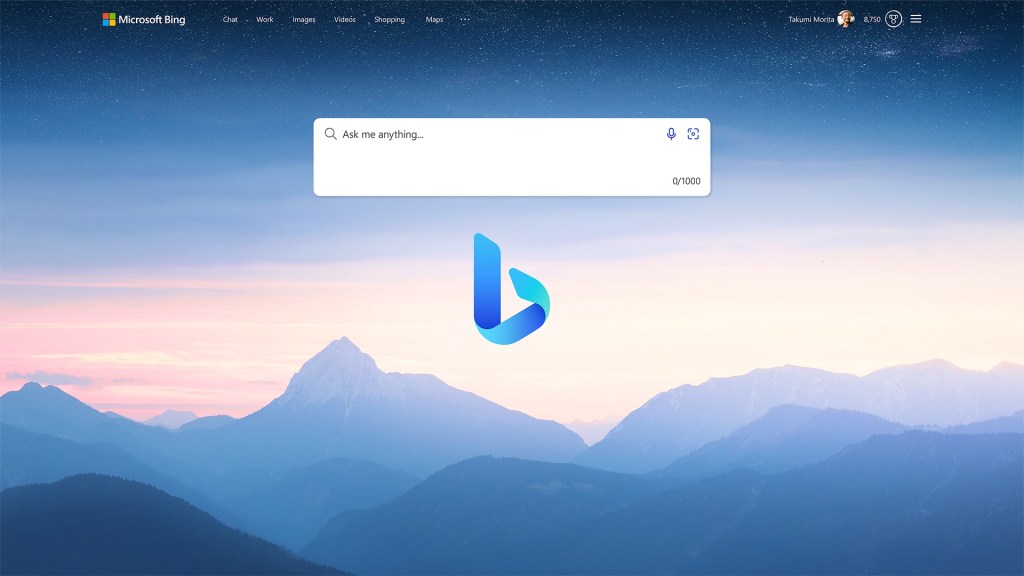 Unlike its current form, ChatGPT will have access to search the web for information beyond its training model. This'll bring you all the latest information as it hits the web, just as you'd be able to discover the good ol' fashioned way. But what's the point of all this, you ask? To answer your questions and queries in a more natural way. Microsoft is attempting to make things fluid, easier, and a better experience all round. The brand is calling it "a new day in search".
This means that the AI-chatbot will be able to "learn" in some ways. By scouring the web for created content in addition to just facts, ChatGPT will be able to gain additional context. For example, it'll be able to read smartphone reviews (Stuff ones, naturally), learn what people like about a device, and then provide recommendations.
How is Bing different with ChatGPT?
Bing is testing a number of different set-ups on how ChatGPT will actually be baked in. One version of this is annotations next to regular search results, all powered by ChatGPT. These provide more context of what each search result displays, without you having to click through. Essentially, ChatGPT will write up a summary for each search result.
Another variation is direct access to the ChatGPT bot. Users will be able to chat directly to ChatGPT straight from Bing, without having to navigate to its page. Here, you can ask Bing your question or search query in a more conversational way, and you'll receive conversational replies rather than a list of search results.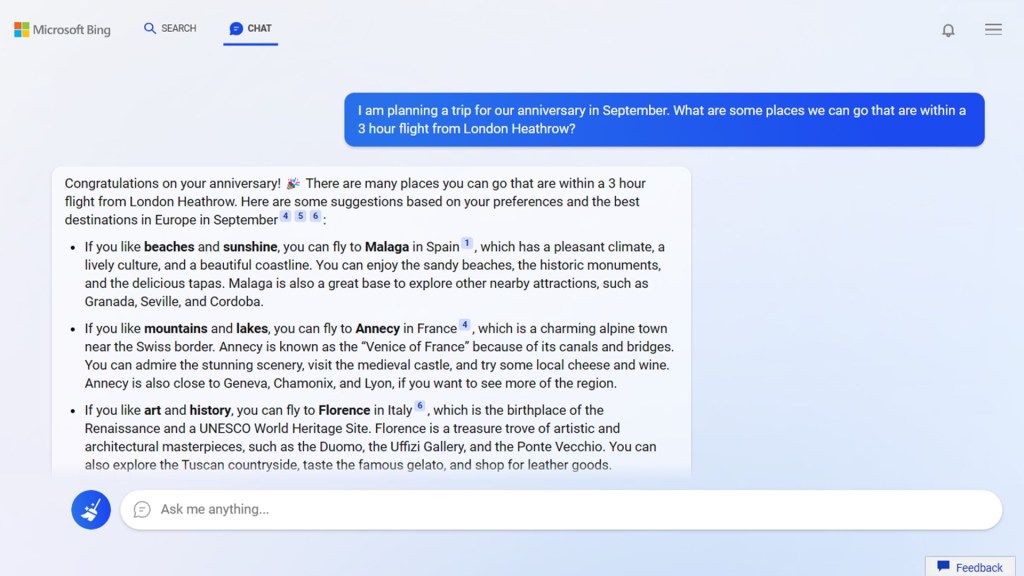 Microsoft isn't just stopping with Bing, either. It's currently working on bringing new features to Edge, all powered by the same AI. You'll be able to ask ChatGPT to summarise things for you, or even generate text for content. It's unclear if this will work across different search engines, but you'd assume so.
Some examples Microsoft gave include:
Asking Bing to plan travel for you according to specific requirements.
Checking if a certain product will fit your car specification.
Asking for recommendations and tips on music festivals and other events.
As you can see, the new ChatGPT-powered Bing can go a step above search results, and actually engage in more detailed responses. It's almost like having a mini assistant to talk to.
Reach for AI: does Bing's upgrade mark the future of search?
Currently, Microsoft has only released a preview of the ChatGPT-powered Bing. You can ask the boosted search engine a few questions, but these are pre-selected. There's a waitlist to sign up for full access, which will be coming imminently. The fully-fledged version will work on mobile, too.
Packing extra AI brains into search engines looks like the future. Google is planning to integrate Bard directly into Search, and some AI-powered search engines such as You.com have already started cropping up. It certainly seems like the next shift towards search will be taking things to more natural conversation.
Bing is the first to get there. Its iteration looks like one of the best. We've already seen how good ChatGPT is, and its AI-curated summaries provide references (unlike Google's preview). It looks useful, easier to use, and rather impressive. And that's what we're all here for, after all. It seems pretty clear that searching the web is going to involve a lot more AI. Maybe Bing is on the verge of a comeback?