Beyond Airwave: How Oakley is building the ultimate smart sports glasses
We get the inside story on Oakley's plans to get AR displays into its sports glasses
Colin Baden, Oakley's CEO and "Chief Mad Scientist" gets all riled up talking about wearable tech.
"It's interesting to watch today – all of a sudden wearable electronics is this new discovery. We were doing this back in 2004 (with Thump, the MP3 player glasses). We have patents that go back even further – which a lot of people are finding out today and I'm loving every frickin' minute of that."
Speaking at the launch of Oakley's Disruptive By Design campaign in Los Angeles, the bespectacled Baden has good reason to be pumped about face-based gadgets. He's just announced that electronic eyewear is one of three "innovation pillars" his company is working on at One Icon, its California HQ.
We sat down with Ryan Calilung, Director of R&D, and Ryan Saylor, Director of Optical Development, to chat about what's next for 2012's HUD ski goggles Airwave, what they think of Oculus Rift and Oakley's big plans to pump sports data directly to our eyeballs.
Airwave 2 and 3
Oakley's HUD skiing and snowboarding goggles Airwave, built in partnership with Recon Instruments, were its first leap into AR sports tech in 2012. The goggles have a built-in heads up display – that looks like a 14in screen from 5 feet away – as well as GPS, Bluetooth, preloaded maps, music control and onboard sensors. A 1.5 model has already been launched in November 2013 with improved battery life.
"The reality is we didn't completely redefine the Recon device," says Saylor. "But we definitely redefined the operating system, how our customers interact with it. The UI is just as important as any component." "The Buddy Tracker (locating friends with Airwave goggles or the Oakley app) as simple as it is," says Calilung "has been an incredible hit in terms of the social aspect. Gone are the days when it was just a guy out there snowboarding by himself."
"If you look at the lessons learned from Thump in 2004, arguably we misread what the consumer wanted and we ended up on the wrong side. One of the big learnings from Airwave is the massive amounts of data from usage patterns – are they using Buddy Tracker? Who are they with? Where are they? Do they go on weekends? With Airwave 2 and 3, it will be even better."
Any more tech partnerships on the horizon? "Recon was part of that first wave of the technology. There's new players everyday and the trick is not finding the latest and greatest but what we can bring to market quickly." Sounds like Oakley is shopping.
No Sport Left Behind
There's no question of Oakley's intentions. We ask if they can apply Airwave's design, tech features and UI to other sports.
"Absolutely," says Calilung. "If you go to any serious enthusiasts – not even active competitors – the amount of data they're collecting now, from Strava and any of those programs, it's massive. They are waiting for it. Headborne is just a natural place to put it. Luckily at Oakley, we're in that space."
"If I had a dream about that scenario – when I'm out mountain biking in Colorado, I actually want to see the mountains, while having a piece of technology that can be as elegant and unobtrusive as possible but give me all the trail information and everything I need."
"Any sport with data, metrics or some sort of real-time information is within our realm of opportunity," adds Saylor.
Modul-AR
"The future for us," says Calilung, "is deciding what the vast majority of our users are going to do and then making our UI modular or offering some form of hardware modularity or customisability. That's the only way you can do it."
"A sports enthusiast could use their eyewear for running, cycling or playing golf. I don't want that person to necessarily have a golf glass – I want them to have our performance glass."
Saylor agrees: "If you want to go for a run and you want music, you should have music. If another day, you don't care about metrics, you shouldn't be burdened with AR and monitors or whatever creates the metrics. But if you're him (points to Calilung) and what matters is power output or energy consumption – he's going to have the experience he wants."
READ MORE: Google Glass and its rival smart glasses: everything you need to know
No Smartphone Required – Eventually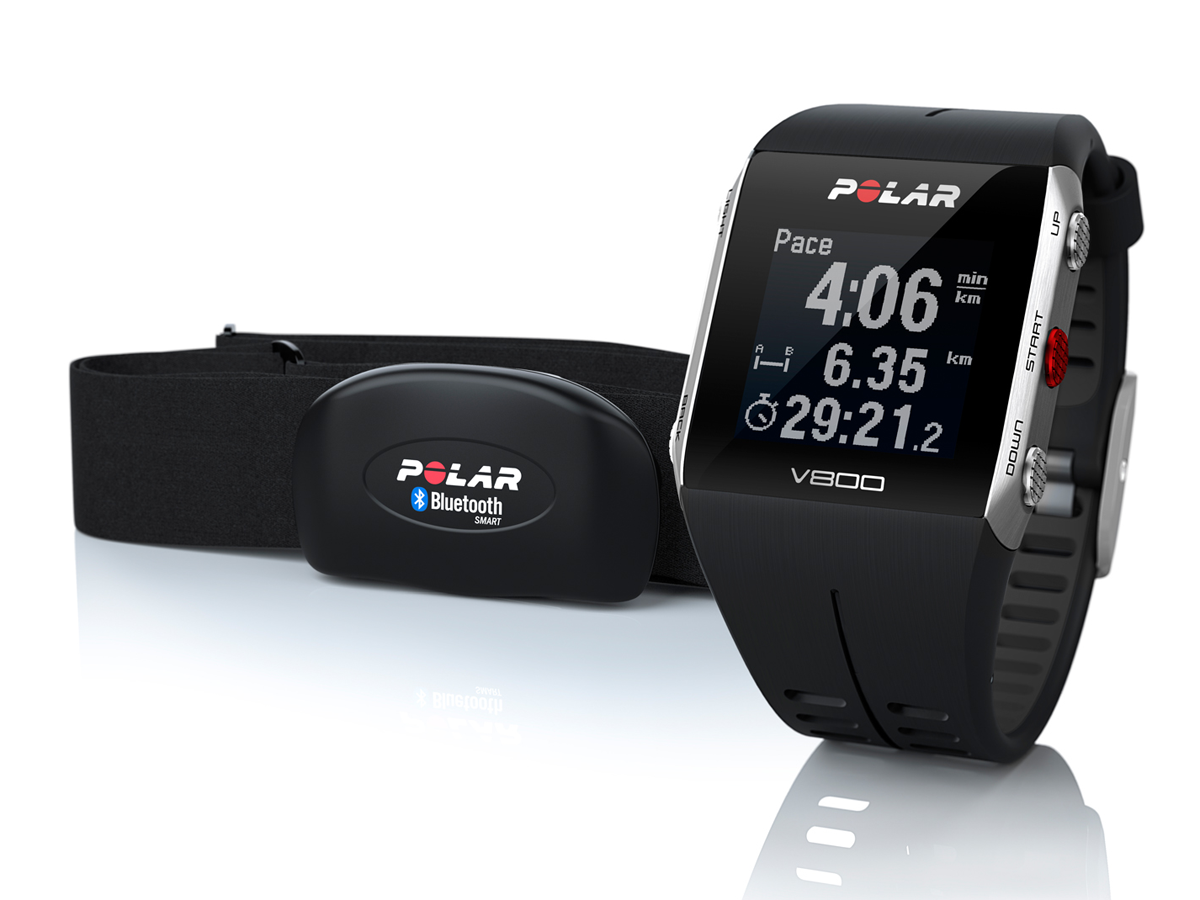 Tracking sports performance with smartphones, GPS watches or bike computers isn't perfect for one big reason. You have to look down.
"I would like smartphones to go away," says Calilung. "Get rid of them altogether and migrate some of that tech up (to the head)."
"Looking at your watch when you're running isn't a big deal," says Saylor. "But depending on the terrain and what you're doing at the time, if we can bring that information to your vision space, without having a negative impact on your performance, that's a great opportunity for us." He also hints at audio as well as display performance info, stating that vision and hearing are the senses that are part of the plan to do something innovative.
The future according to Oakley involves around six to seven wearables on our body – sensors, watches, smart glasses – all communicating to each other.
"How do you create your own personal network so we can have as few devices as possible on your face? The smartphone is the enabler now but probably less so in the future as we look to capitalise on other wearables on your body."
Pointers From Oculus Rift
Oakley's not just learning lessons from Airwave, it's getting pointers from all sorts of AR and virtual display tech. The Oakley R&D team was impressed by the awesome Oculus Rift gaming headset – Calilung tried it out at CES, like Stuff – but there's always room for improvement.
"As far as AR, it definitely paints the picture for us of how can we create a non-intrusive experience," says Saylor. "If I'm going out for a run or if I'm going out for a bike ride, I don't want a dongle hanging off the side of my face. Or even more importantly, I don't want to have to give pointers on how to use the technology without getting kicked out of a restaurant. The discretion of the device is key."
"Oculus and some of the other wearables in this space, they define the experience for you. You might want to run, you might want to go ride a bike and go have coffee after that. That could mean modular, that could mean adaptable but that's definitely in our thought processes – how do we let you do what you want with the device?"
Awesome Optics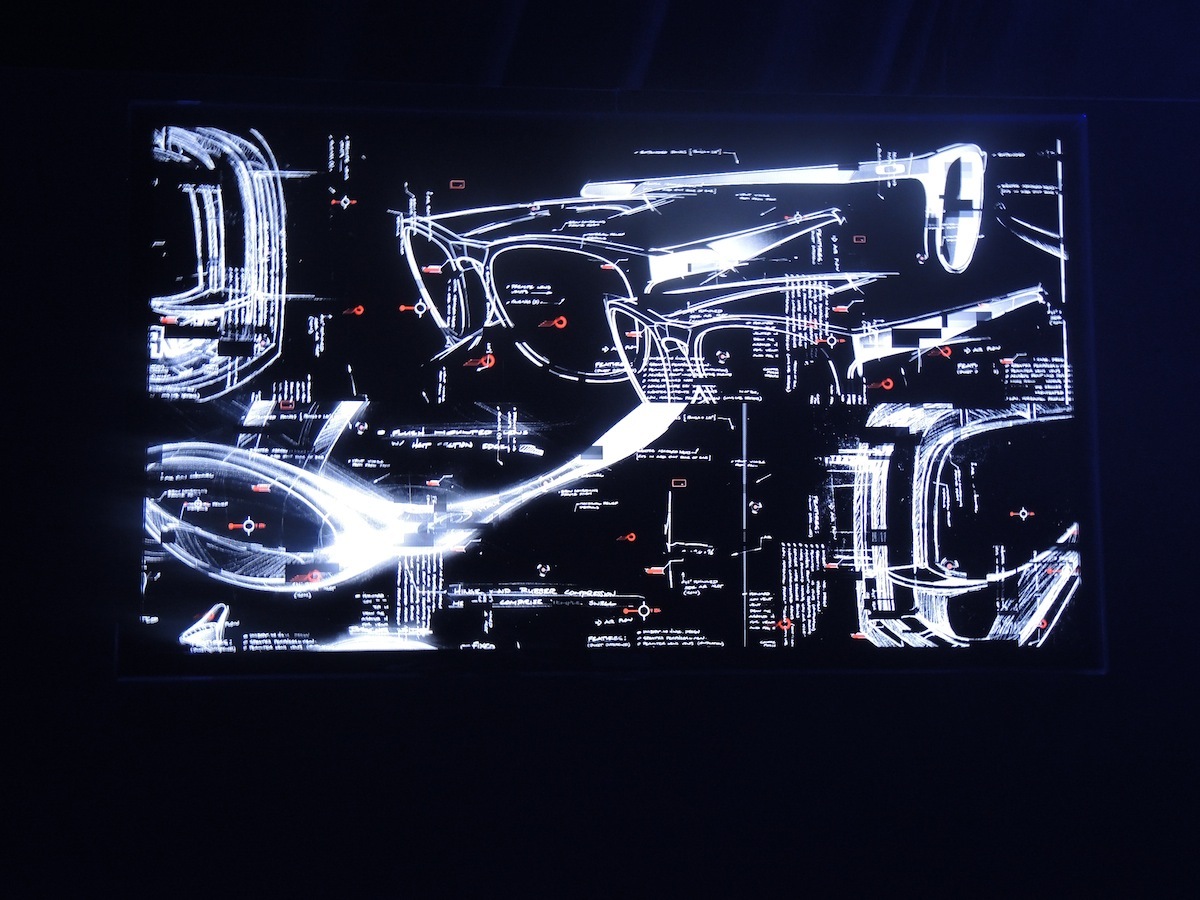 One advantage for Oakley is that everyone from Olympic athletes to regular runners, cyclists, snowboarders or golfers is already working out or competing in sports using its eyewear – whether it's for the style, the protection or the optics. All that's left to do is add the benefits of a digital display without compromising on any of that 30 year heritage. Sound tricky?
Saylor says Oakley won't compromise on vision and it's pushing tech partners to address the issue, maybe even to the point where AR can enhance optics and prescription lenses. "There's a world of AR and a world of heads up displays," he says. "And the tech is not at a place where we would call it acceptable in terms of optics and clarity. The Recon Airwave is what's acceptable right now. Is it ultimately what we want and what our customer wants? No. Is it better than any other option right now. I think it is."
But the technology is moving quickly and that's why Calilung says Oakley will be quick to launch its new "electronic eyewear" devices. "People are hungry for this. And they'll snap up whatever they can. Maybe we're right and maybe we're wrong with what we decide they want – but we have to throw something out there and get people using it."
Words: Sophie Charara
READ MORE: Dash Smart Earphones are amazing wireless earbuds that track your fitness, too