Best tech for endurance athletes: Gadgets to help you go long
All the endurance kit you need to go the distance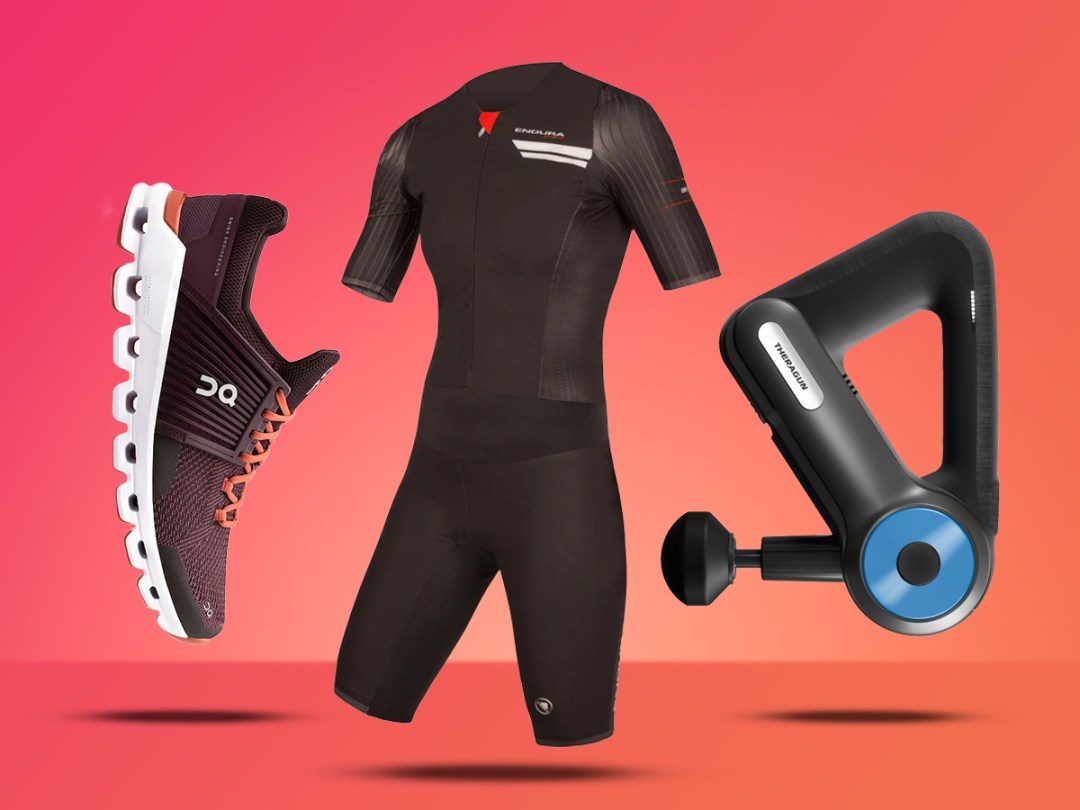 Planning to take on an endurance challenge like an Ironman triathlon or an ultra marathon?
Then you need kit that's going to tough it out with you and give you all the help you can get as you push yourself to your limit.
Here's the best tech to help you go the distance in training and on race day.
Polar OH1+ Heart Rate Monitor (£69.50)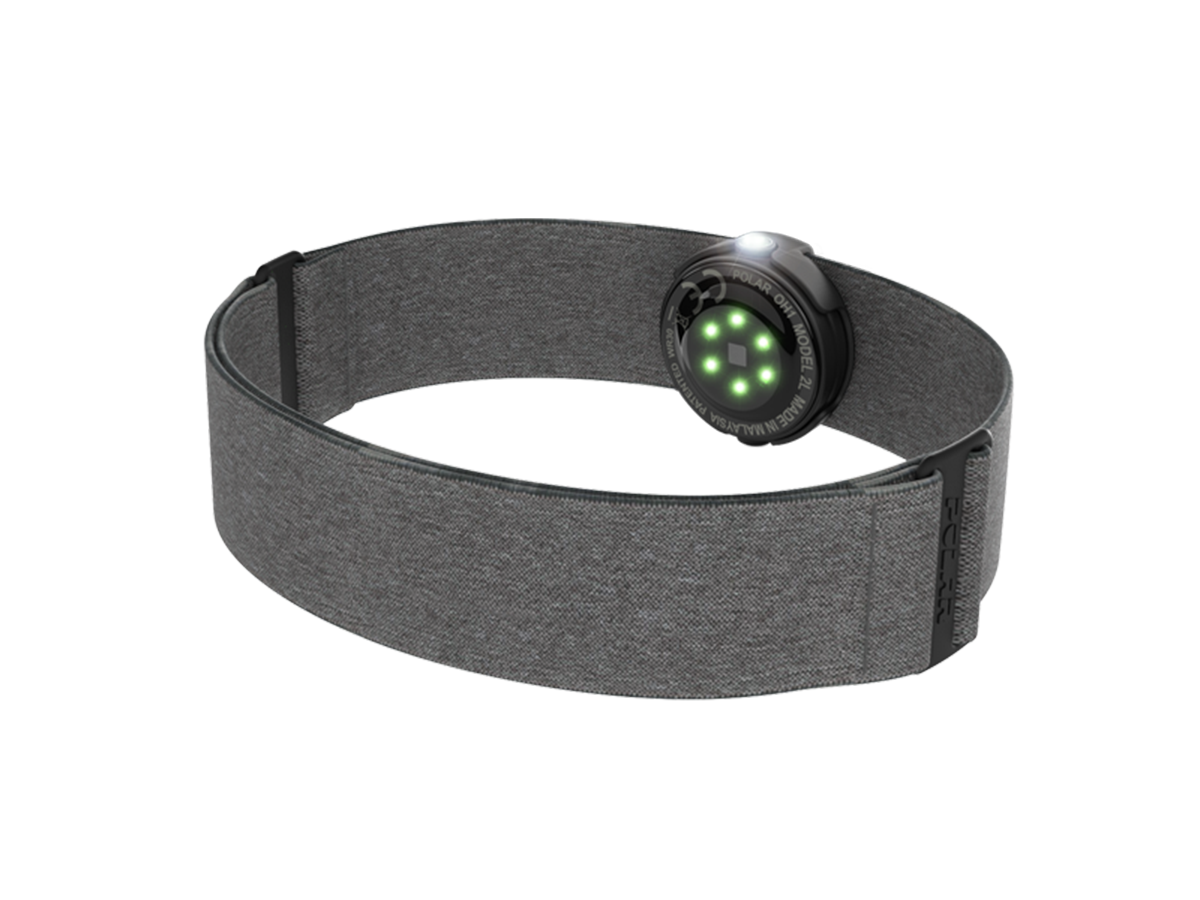 Keeping tabs on your ticker during a triathlon presents unique challenges. Most heart rate monitors don't play nice in the water and chest straps rarely stay put when you rip off a wetsuit in transition. Enter the Polar OH1+. The clever lightweight sensor clips to your goggle strap near your temple to dish out accurate heart rate while you're smashing out the swim leg and then moves to your forearm or bicep for the bike and the run.
It's waterproof to 30 metres and with ANT+ and BLE, it connects to loads of kit including watches, treadmills, cycling computers and apps. The internal memory stores 200 hours of blood, sweat and tears and the 12 hour battery life runs just short of the average Ironman finish time. So get a wriggle on.
Garmin Forerunner 935 (£389.99)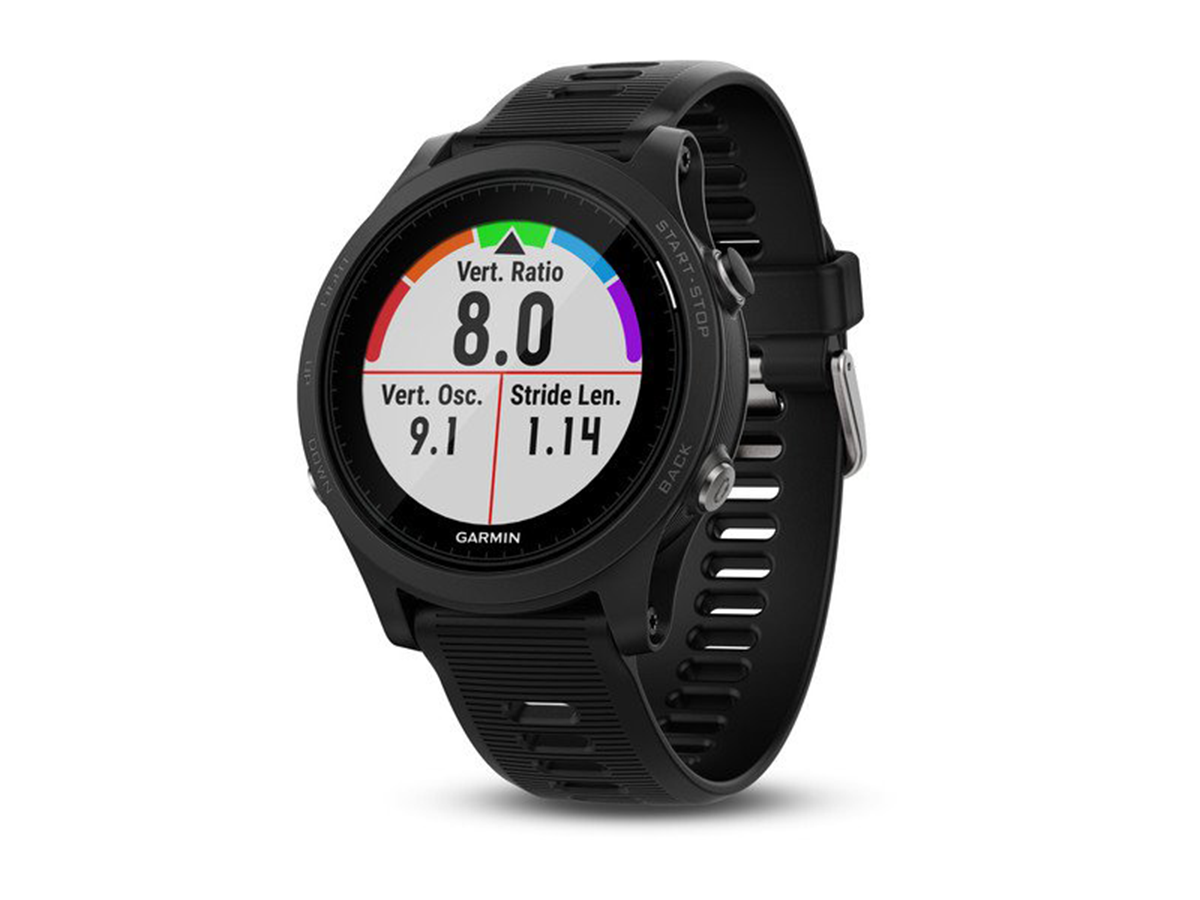 Launched in 2017, the Forerunner 935 isn't new and Garmin has recently launched a new almighty model, the Forerunner 945, but the 935 is no slouch and it's now cheaper than ever. It's waterproof to 5ATM, with dedicated swimrun, tri and duathlon modes, open-water swim-tracking and the ability to transition between sports with a single button press. A 24 hour battery life in full GPS use – extendable to 60 hours in UltraTrac – means it'll outlast even the toughest endurance challenge.
Wrist-based heart rate powers a wide range of training and recovery insights, to help you hit the start line in top shape, including training status, FTP and VO2 max. Pair it with HRM-Tri chest strap, and you can squeeze out even more marginal gains with lactate threshold insights and a heart rate variability stress test to track your fitness progress.
On Cloudswift (£135.00)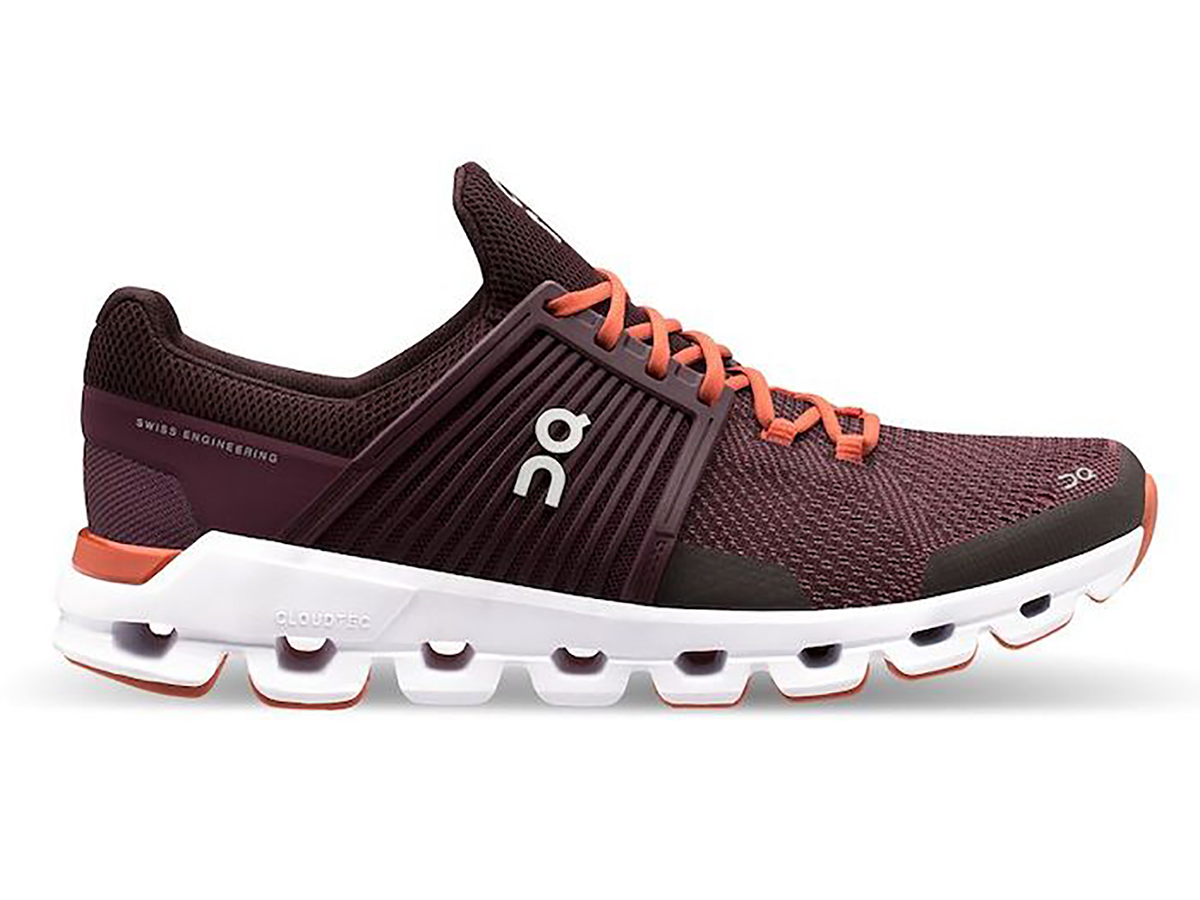 If you're gearing up to run an ultra, you need footwear that's built to withstand the battering all your training miles will rack up. They also need to provide comfort and performance come race day. On's new Cloudswift do both. Designed to eat asphalt, these shoes are the first to sport new Helion foam. This 'superfoam' is designed to be light and soften the impact of hard yards. It also delivers excellent energy return and crucially offers that endurance-friendly durability, that'll see you from your first training session, right to the finish line.
Finis Duo (£89.00)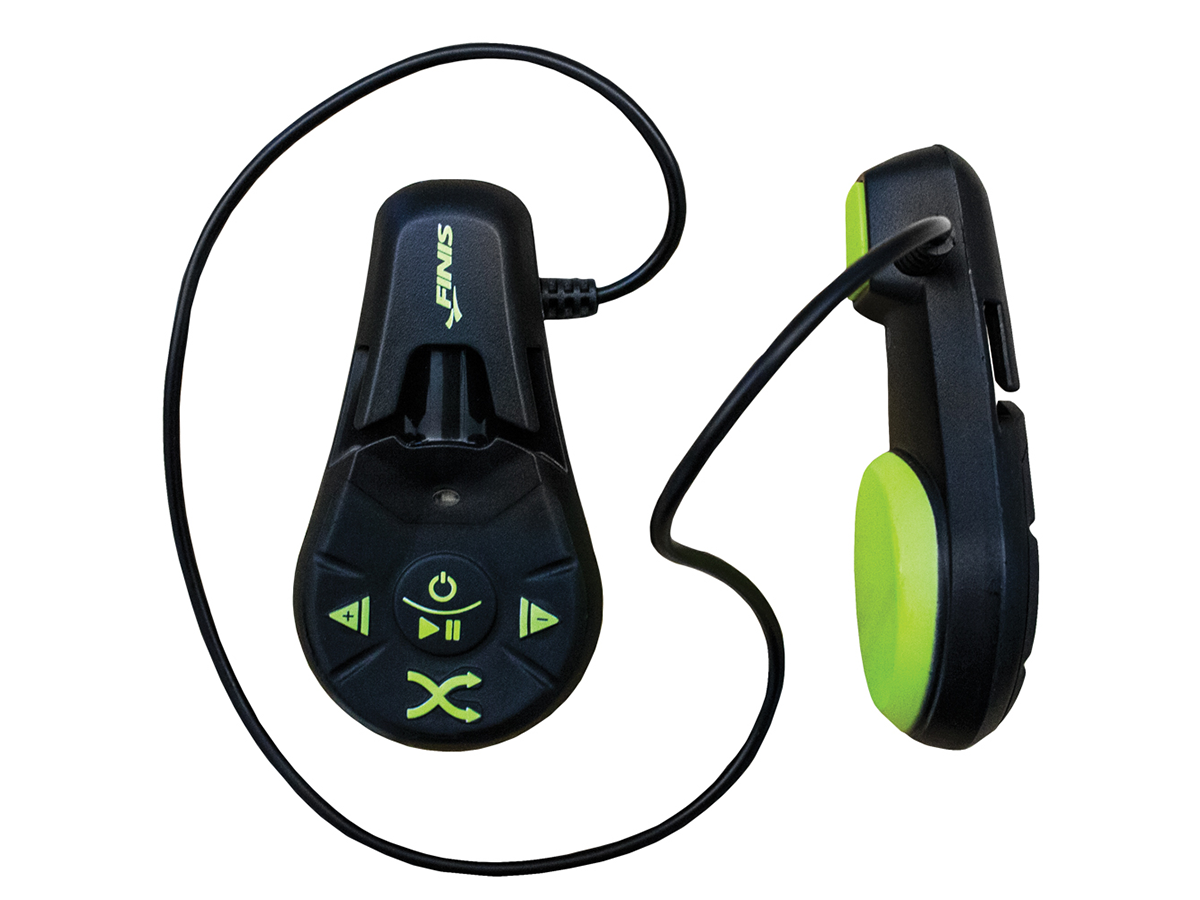 Need something to help you fill the mind-numbing silence of all those hours spent with your head in the soup? This waterproof MP3 player attaches to your goggle straps and uses bone conduction technology to alleviate the sensory deprivation by piping motivational power songs – via vibrations on your cheekbones – into your inner ear with decent underwater clarity. There's 4GB storage for 1,000 songs, it's iTunes compatible and you get seven hours swimtime, or about three Pink Floyd tracks.
Zwift and Wahoo Turbo Trainer (£12.99 + £499.99)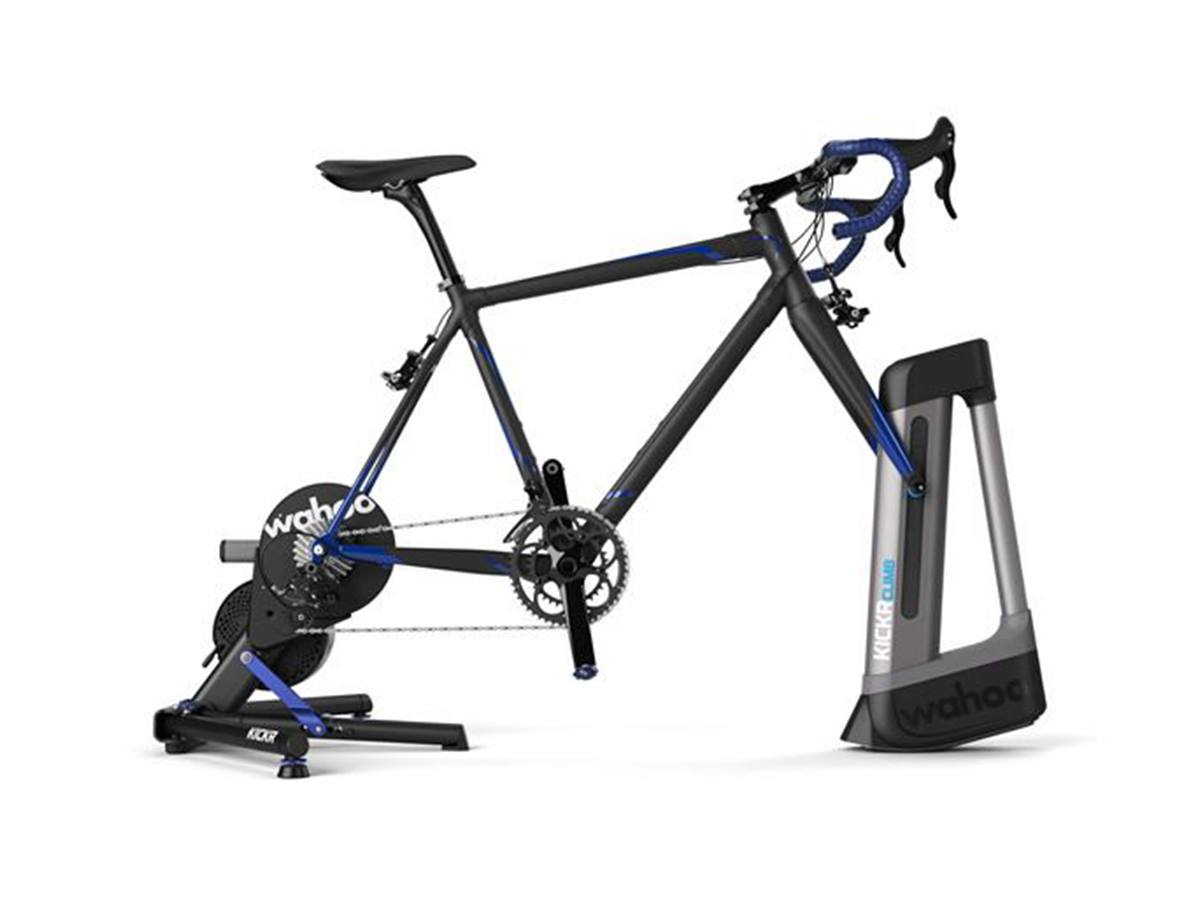 Two truths all triathletes will recognise: you can't always (be arsed to) train outdoors, but busting a gut indoors on the turbo trainer can be a special kind of cycling torture. Zwift's virtual setup transforms your time in the pain cave into something a whole lot more manageable.
Hook your bike and turbo up to a TV, tablet or smartphone and you can follow structured plans, tackle real time training sessions or just spin your wheels on social rides all on the virtual roads of Watopia and London. Real masochists can throw in a Wahoo KICKR Climb gradient simulator to recreate the ascents and descents, complete with resistance changes for a proper realistic quad-burning.
Endura QDC Drag2zero Tri Suit (£230.99)
According to science, 85% of the aerodynamic drag while pedalling a bike comes from the clobber you're wearing. So it doesn't take Stephen Hawking to figure out that a more streamlined tri suit means a faster bike split. The QDC Drag2Zero was developed in partnership with cycling's leading aerodynamicist, Simon Smart of Smart Aero Technology.
It's wind-tunnel tested surface texture is aerodynamically optimised to minimise drag for speeds of 32 to 50kmh. The suit has bonded seams reduce the dreaded chafe, UPF 50+ protection and mesh side panels to manage body temperature efficiently while drying super fast. Oh, and special padding to protect your bottom bits from taking a battering.
Under Armour Rush Base Layers (£45.00)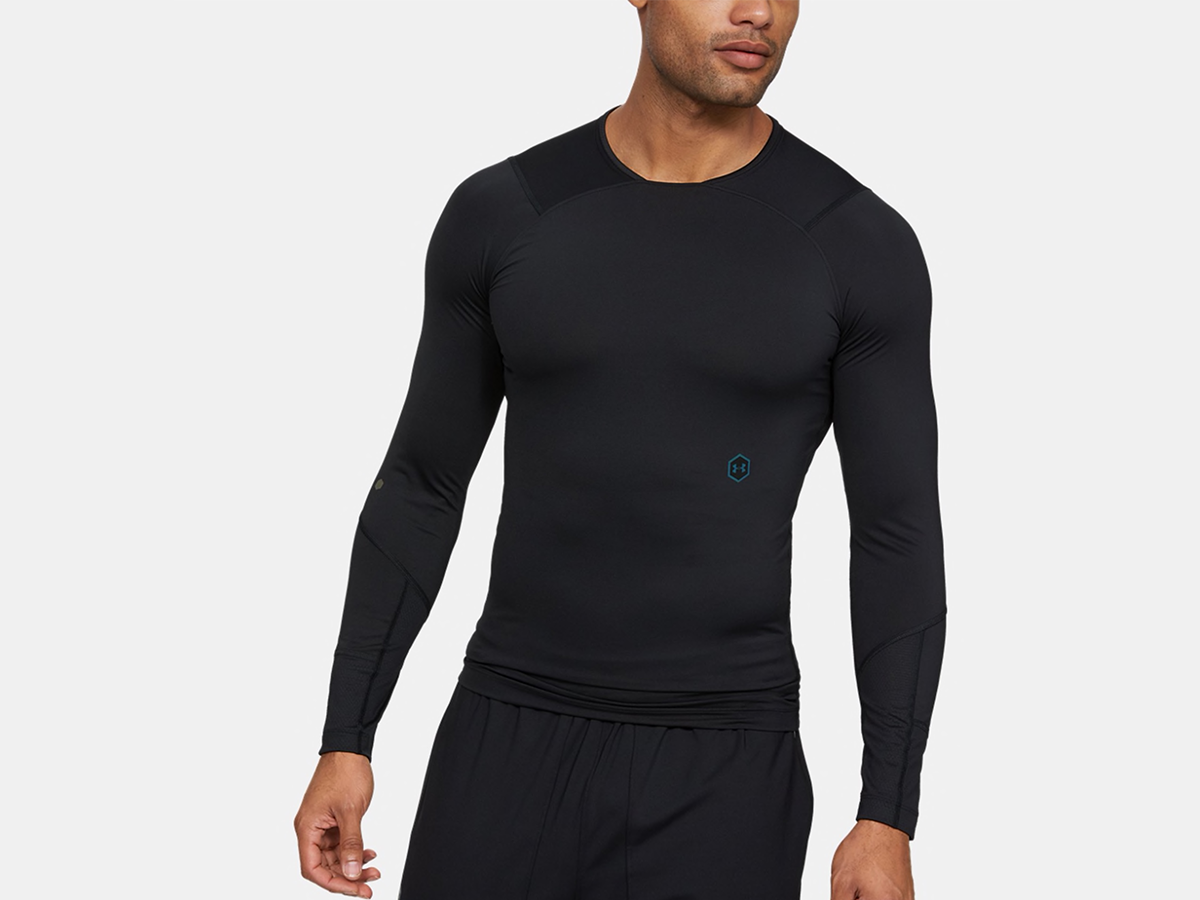 Designed for running and training, this new range of cutting edge performance gear is basically base layer 2.0. Made with cutting edge Celiant fabric, the clever clothing tech works a bit like those fancy infrared saunas you find in boutique gyms.
Bioceramic materials embedded into the fibres of each garment, reflect far infrared energy – a safe type of radiation your body creates – back into the muscles to promote blood flow. This helps clear waste products from tired muscles more quickly, keeps you warm on a deep tissue level without overheating and improves endurance. The soft fabric also provides a happy barrier keeping your nipples and naughty bits safe from the chafe.
Dryrobe Advance Long Sleeve (£110)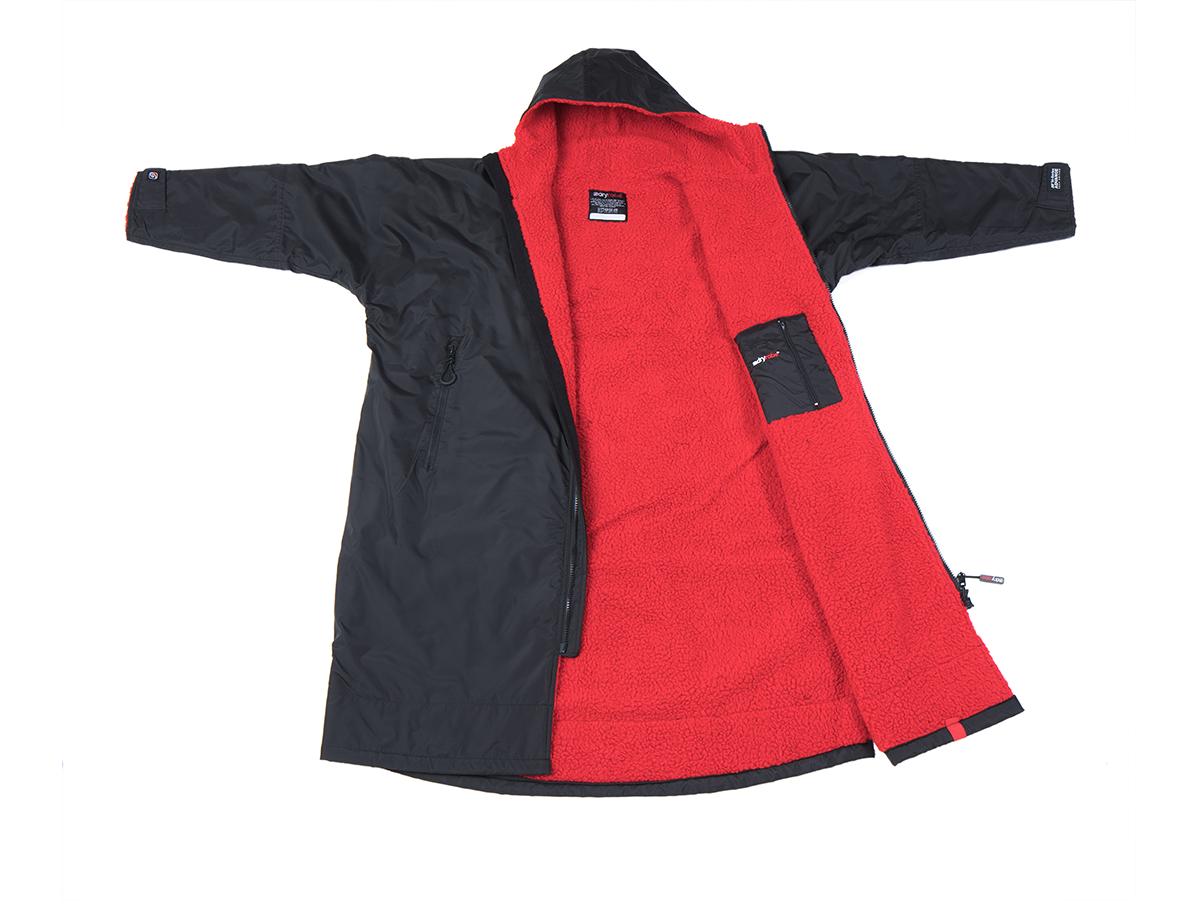 Even when the weather's being kind – and let's face it in the UK that's not very often – the minute you hit stop on your Garmin after training, your body's core temperature starts to plummet. That can wreak havoc on your post-workout recovery.
That's no good when you need to go again in the morning. With a waterproof and windproof outer layer, and incredibly fluffy insulating fabrics inside, the DryRobe provides instant head-to-toe protection and sofa-snuggle warmth even in the wildest conditions. Ideal for race-day too, it's also deliberately baggy so you can change out of wet gear without showing the world your, er, shrivelled bits.
Kitbrix (£58.95)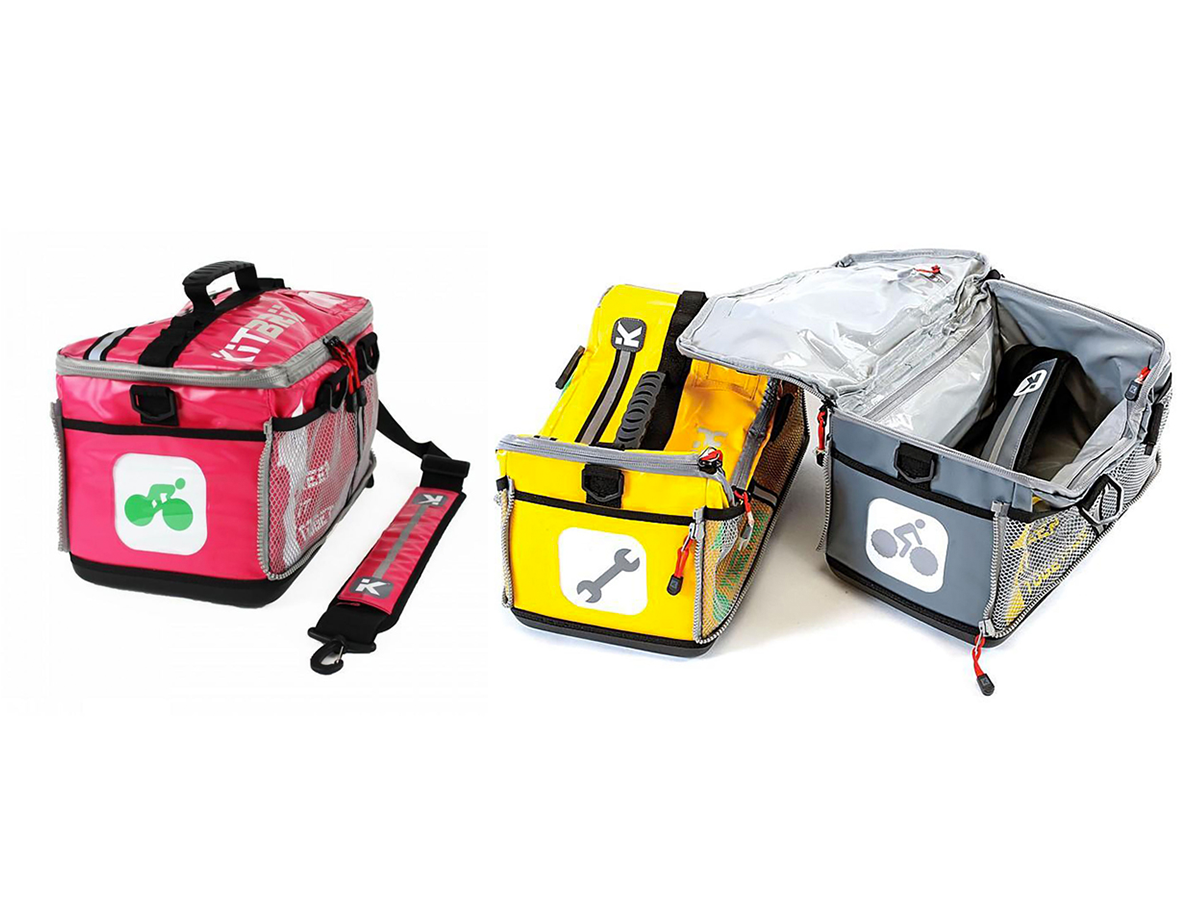 Endurance races involve a lot of logistics and whether you're packing a drop bag for halfway into a 100km ultra or you need your kit neatly organised for a smooth triathlon transition, it pays to pack smart. KitBrix bags are designed for exactly this task. The 'brix' can be zipped together in different colour combos with front pockets for swim, bike and run icons, that make transitions a doddle, even for tired minds.
Each bag has a rugged waterproof base that stops water soaking up from poolside or soggy ground, while the double lined tarpaulin inside, keeps your kit dry. One 20L bag will happily carry your wetsuit, shoes, a towel and it's also nice and easy to wipe clean or hose down after your event. The zips are water resistant zips to prevent rusting and the 1.3kg bag can cope with salt water too. If your endurance challenge is taking you far afield, Kitbrix are cabin baggage-friendly so you can keep you essential items with you rather than risk them being sent to Jaipur.
Theragun G3PRO (£549.99)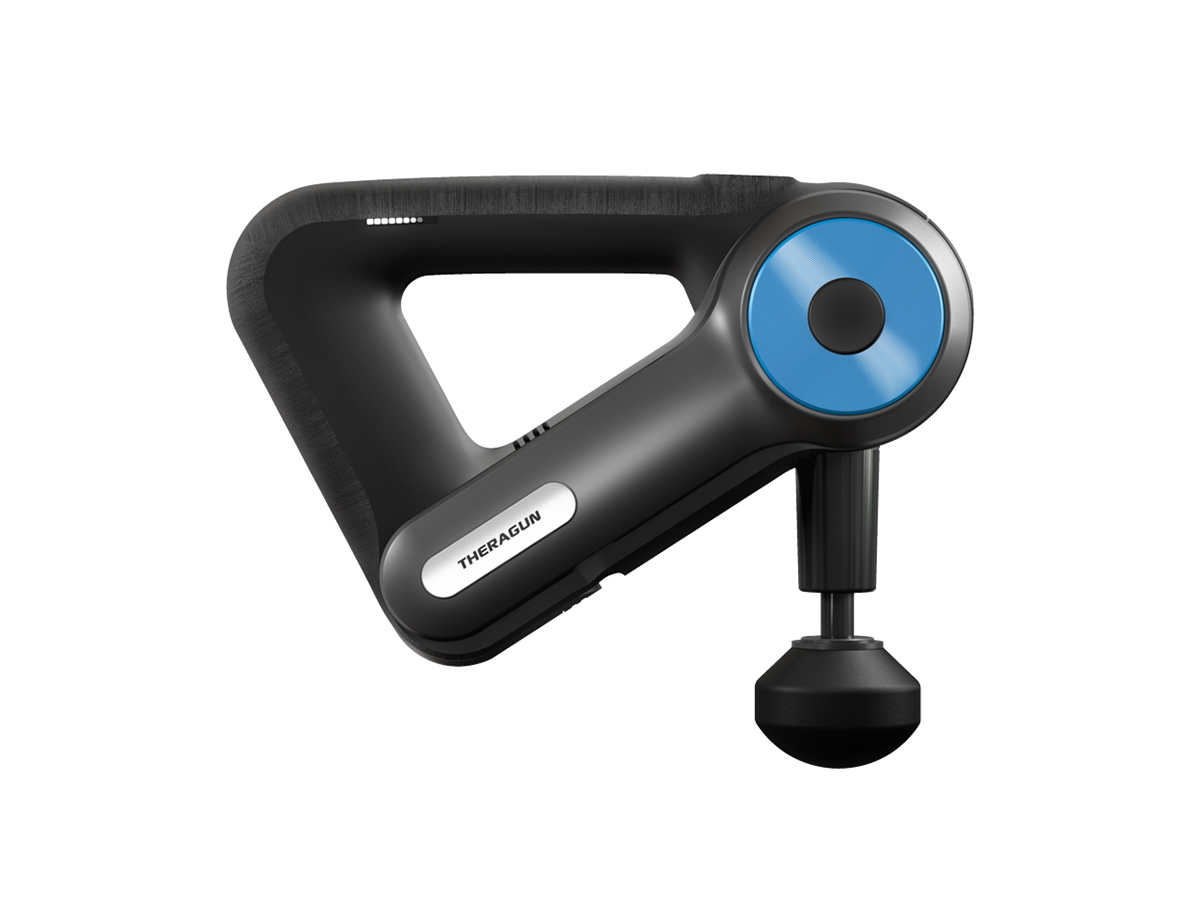 When you're pushing your body to the limits of its endurance, grumbling muscles are guaranteed. And while you could shell out £50 a week for a sports massage to tease out your tight bits, there is a another way. The Theragun G3Pro is the ultimate power tool for rehab and recovery. With a two-speed pummeling head – that oscillates at 2,400 rotations per minute – six different attachments and the ability to withstand 60lbs of pressure, there's no a knot in the world that won't succumb to a few minutes of Theragunning.
In fact, just two minutes attention to each muscle group can help stifle post-workout soreness and you can do a full body blitz in just 15 minutes. As if that wasn't compelling enough, a rotating arm means you can even reach the parts other massagers can't, and it comes in a portable carry case, making it a brilliant option to keep you moving.
You vs. Wild
Do you have what it takes to conquer Ben Nevis? The Ben Nevis Braveheart Triathlon is the ultimate bucket list adventure and a must do event for 2019. The challenge is a 1.2 mile sea loch swim, a 56 mile road cycle, and a 13 mile hill run to the summit of Ben Nevis and back. It takes commitment, determination and a whole lot of heart to conquer this breath-taking course. Victory, though is sweet, with views from the summit extending up to 120 miles!
Use our exclusive Stuff reader's discount code 'STUFF20′ and get £20 off the Braveheart Triathlon entry. Visit bravehearttri.com for details.