Best small tablets: Google Nexus 7 (2013) vs iPad Mini vs Samsung Galaxy Note 8.0
They're tablets, they're compact and they're all vying for your hard-earned cash – so toe-to-toe, how do they shape up?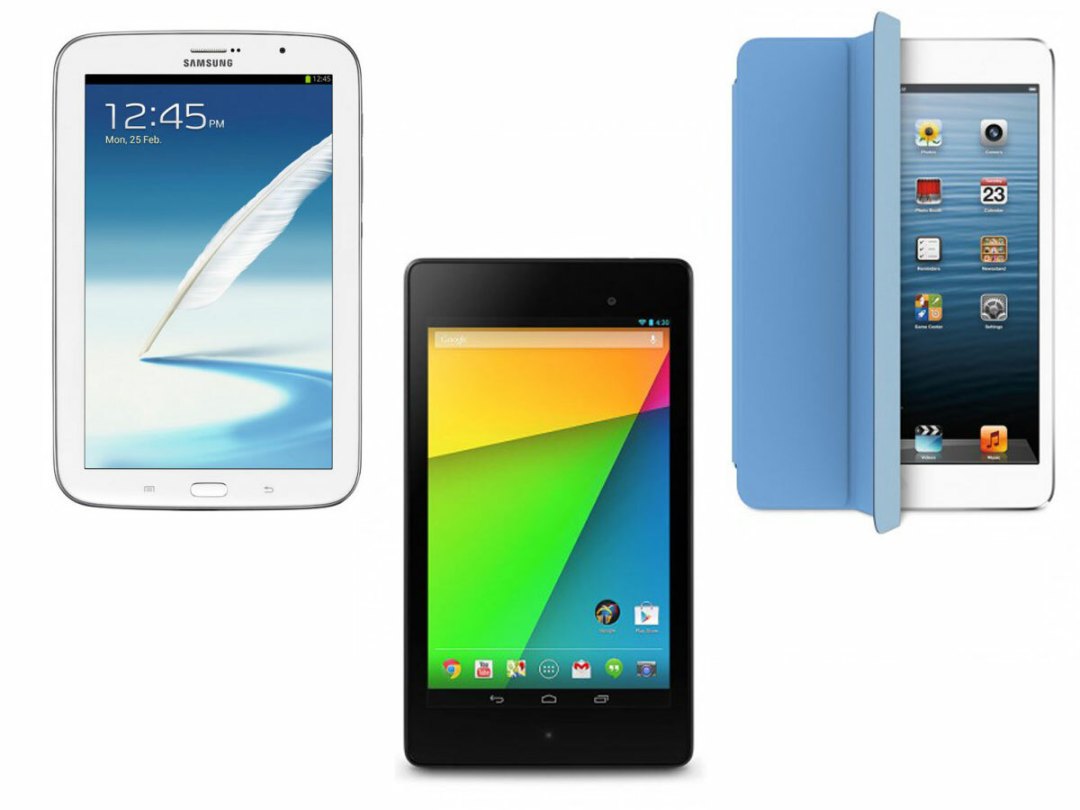 Google has just revealed the second generation of the Nexus 7 tablet (read our full review), and it has the iPad Mini and Samsung Galaxy Note 8.0 firmly in its crosshairs. So how do the three 7(ish)-inchers square up when it comes to specs, design and software?
Build quality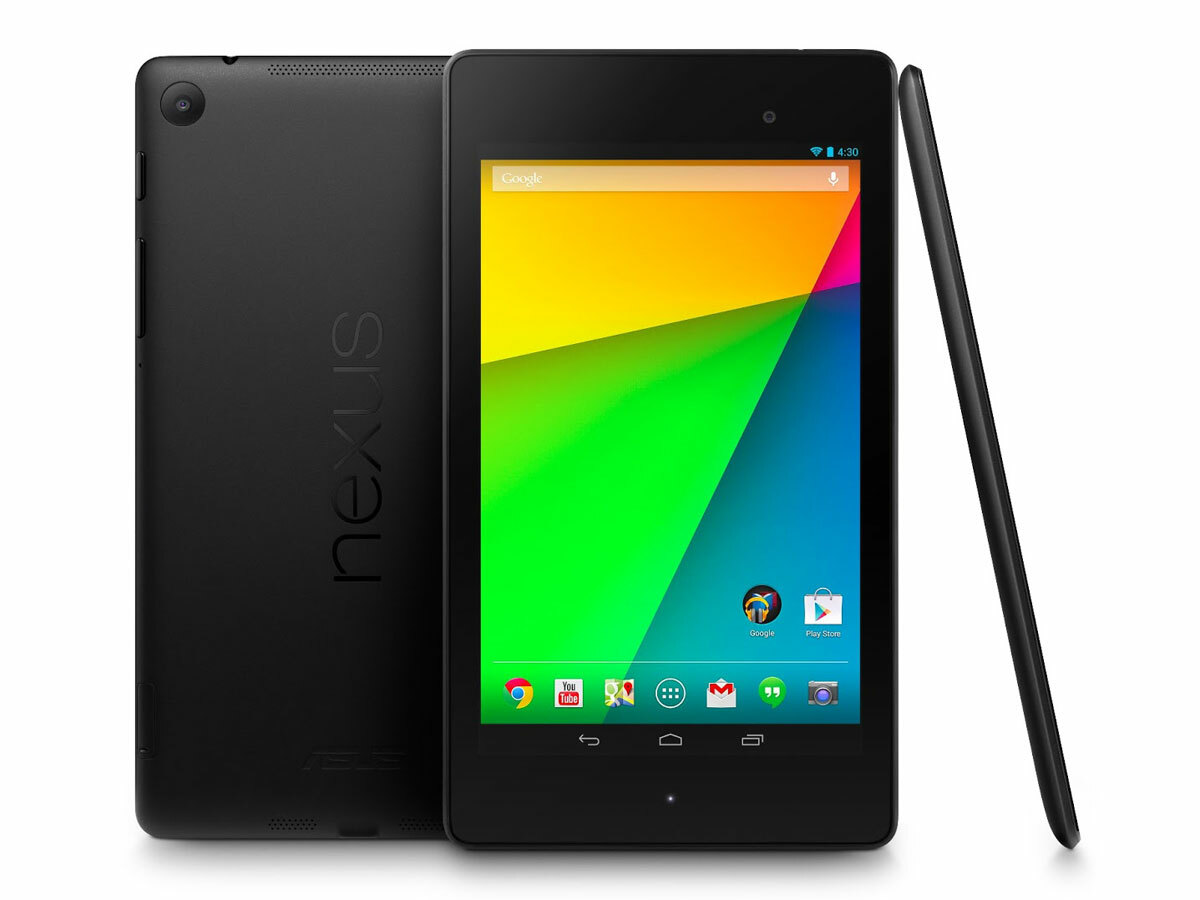 The iPad Mini is a gloriously well-made product, its aluminium and glass body exuding solidity when you hold it in your mitt. It's thin and lightweight (a mere 308g), and the bezel surrounding the screen is tiny; we reckon it's the best-looking iPad yet.
The plastic-dominated Google Nexus 7 doesn't give the impression of being quite so solid or "premium" a product, but it does feel better in your hand than the Mini – it's lighter (290g) and can be held one-handed for the duration of a movie with no wrist-spraining issues. It's definitely closer in build quality to the iPad Mini than the original Nexus 7. It's lighter, thinner and narrower than the previous Nexus 7, but retains a similarly soft-touch, slightly rubbery back.
The Samsung Galaxy Note 8.0 (340g) is more plasticky still, shiny white and accented by faux metal touches. While we wouldn't call it ugly, it's certainly the least attractive and well-built of the three models, with a bit of a "my first tablet" feel to it.
Winner: iPad Mini
Screen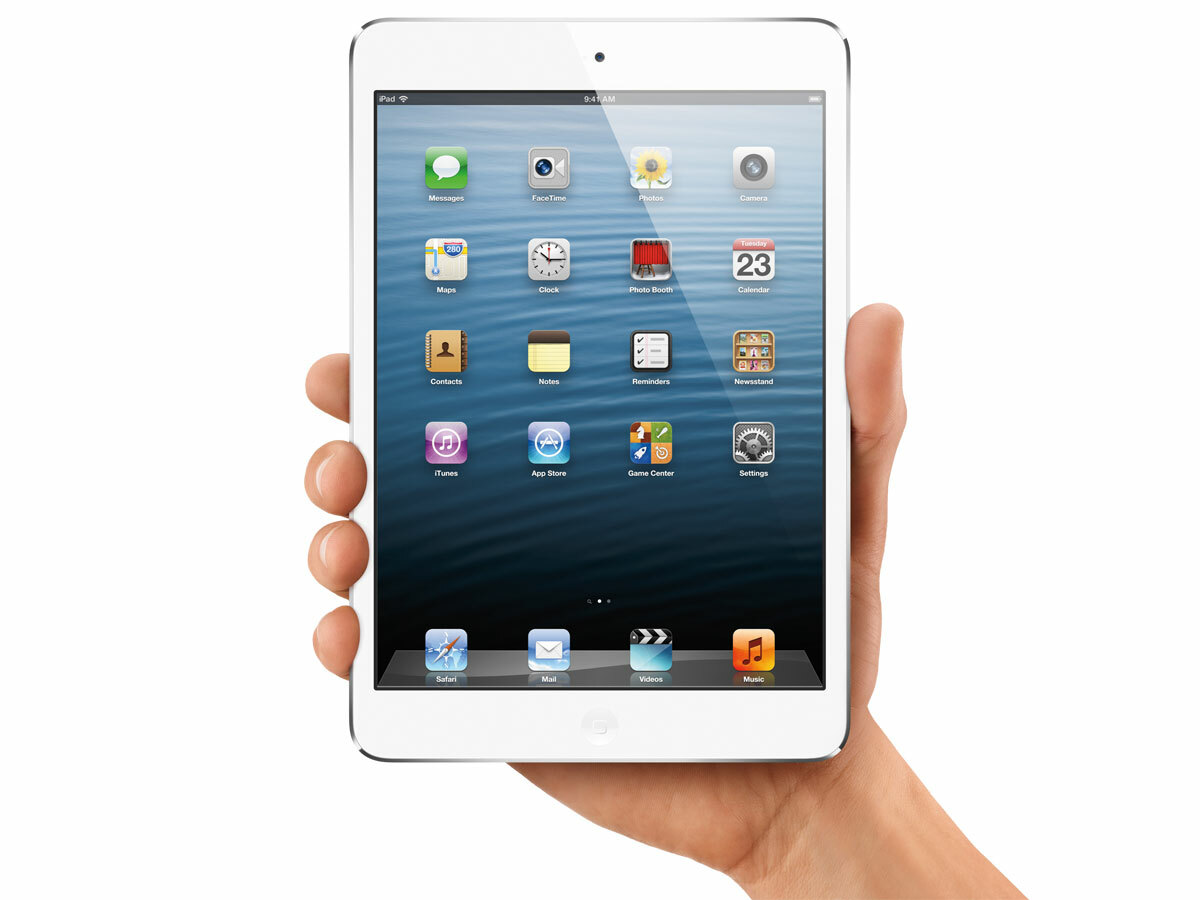 The original Nexus 7, with a 7in screen and 1280 x 800 resolution, already had the beating of the iPad Mini with its 1024 x 768 7.9in display – at least when it comes to pixel density and sharpness – and Google has upped its game with the second-gen Nexus 7. The new model has a 7in 1920 x 1200 display, giving it a pixel density of 323ppi to the iPad Mini's 162ppi. The performance has been boosted too: it's now able to display 30 percent more colours. In our review we note that it "can show films in true 1080p HD, and they look superb – far better than any other tablet of this size".
The iPad Mini, however, does have a far larger screen, with around 30 percent extra space. And its colour reproduction and contrast are excellent. The extra screen real estate does, in our opinion, make for a better tablet app experience – while the Nexus 7's size (barely bigger than a phablet) makes it better for media consumption (videos, ebooks etc.). However, as we say in our review, "you'll feel a little let down by its 1024×768 pixel count".
The Galaxy Note 8.0 has a bigger screen than even the iPad Mini, and its 8in display marks it out as something that can be used for work rather than just play. There is, of course, a excellent S-Pen stylus for sketching, note-scribbling and more. Our review notes its "good contrast and vibrant colours" (the iPad's colour reproduction comes across as somewhat more natural, however), but in comparison to the Nexus 7 the 1280 x 800 resolution gives icons and text "a little fuzziness on close inspection".
Winner: Nexus 7
Processing power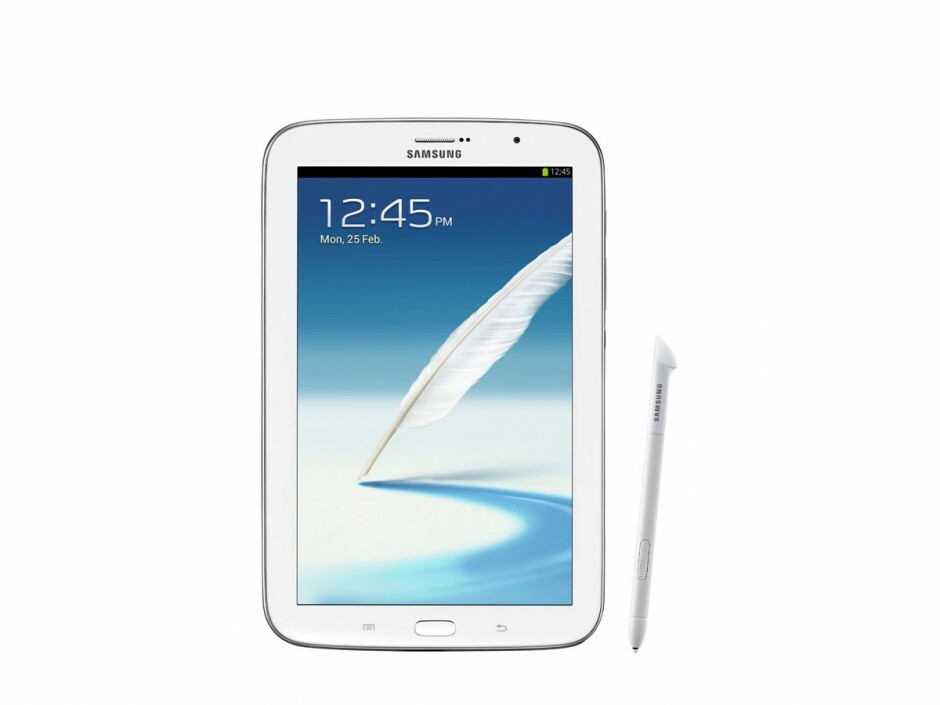 The new Nexus 7 has a 1.4GHz quad-core Qualcomm Snapdragon S4 at its heart, accompanied by 2GB of RAM. The iPad Mini has an Apple-made dual-core A5 chip with 512MB of RAM, while the Samsung Galaxy Note 8.0 rocks a 1.6GHz quad-core Exynos chip and 2GB of RAM.
The Nexus 7, as we note in our review, "feels incredibly fast and responsive no matter how much you multi-task or game". It'll be interesting to see how the next iPad Mini (possibly being unveiled in September) holds up against the new Nexus 7. The current model has fewer pixels to push and thus feels nippy for most tasks, only stuttering occasionally – when viewing 3D maps for example.
The Note 8.0 is possibly the nippiest performer of the three, and excels at multi-tasking. As our review says, it's "speedy and smooth – whether you're careering around Asphalt 7 or watching an HD movie on one half of the screen while planning your escape via Google Maps on the other".
Winner: Galaxy Note 8.0

Operating system
There was a time when Android couldn't touch iOS in the usability stakes, but that's no longer the case. With Jelly Bean, Google's OS has finally reached a place where it can be talked about in the same breath as Apple's: a smooth, crisp and lag-free interface. The new Nexus 7 comes with Android 4.3 (in fact it's the first device to do so), which sports slightly more polish as well as a handful of new features, parental controls (you can prevent profiles accessing certain apps and making in-app purchases). Being a Nexus device, the OS is devoid of any third-party embellishments – it's pure Google, and a slicker experience for it. The issue here is apps; as we note in our review: "Google really needs to be pushing developers to add greater support for larger, more pixel-tastic screens if it hopes to defeat Apple in the tablet battle."
iOS 6 is on board the iPad Mini, and it's moved beyond its early issues (chiefly Maps, which you thankfully no longer have to use) to become just as intuitive and polished as previous versions. It's more of a walled garden, more tightly controlled than Android, but for some that's preferable. iOS has the better range of available apps too, especially when it comes to those designed specifically for tablets. As we say in our review, the iPad Mini feels more versatile because of the "greater interaction and creativity" afforded by its apps. And iOS 7, the biggest change in terms of visual design from a version of the OS yet, is just around the corner.
The Galaxy Note 8.0 only comes with Android 4.1.2, over which Samsung has slathered its own touches. So really it's lagging behind the Nexus 7, which offers the very latest Android version. However, some of Samsung's apps are impressive, such as Multi-Screen: this multi-tasking feature now supports Chrome, Gmail, YouTube, Maps and MX Player as well as Samsung's own apps.
Winner: iPad Mini
Camera
While the original Nexus 7 was pretty pathetic in the snapper stakes, the new model has a 5MP camera on the rear and a 1.2MP camera on the front for Google Hangouts. The iPad Mini has the exact same setup, while the Note 8.0 pairs its rear 5MP camera with a 1.3MP front camera. None has a flash.
After testing we have to say the iPad Mini nicks it. While all three share a megapixel count, the Note 8.0 and Nexus 7's images come out fairly dull and muted in anything but bright light, while Apple's camera fares slightly – ever so slighty – better; in decent light, it's on a par with the iPhone 4's snapper. It's a close-run thing though.
Winner: iPad Mini

Connectivity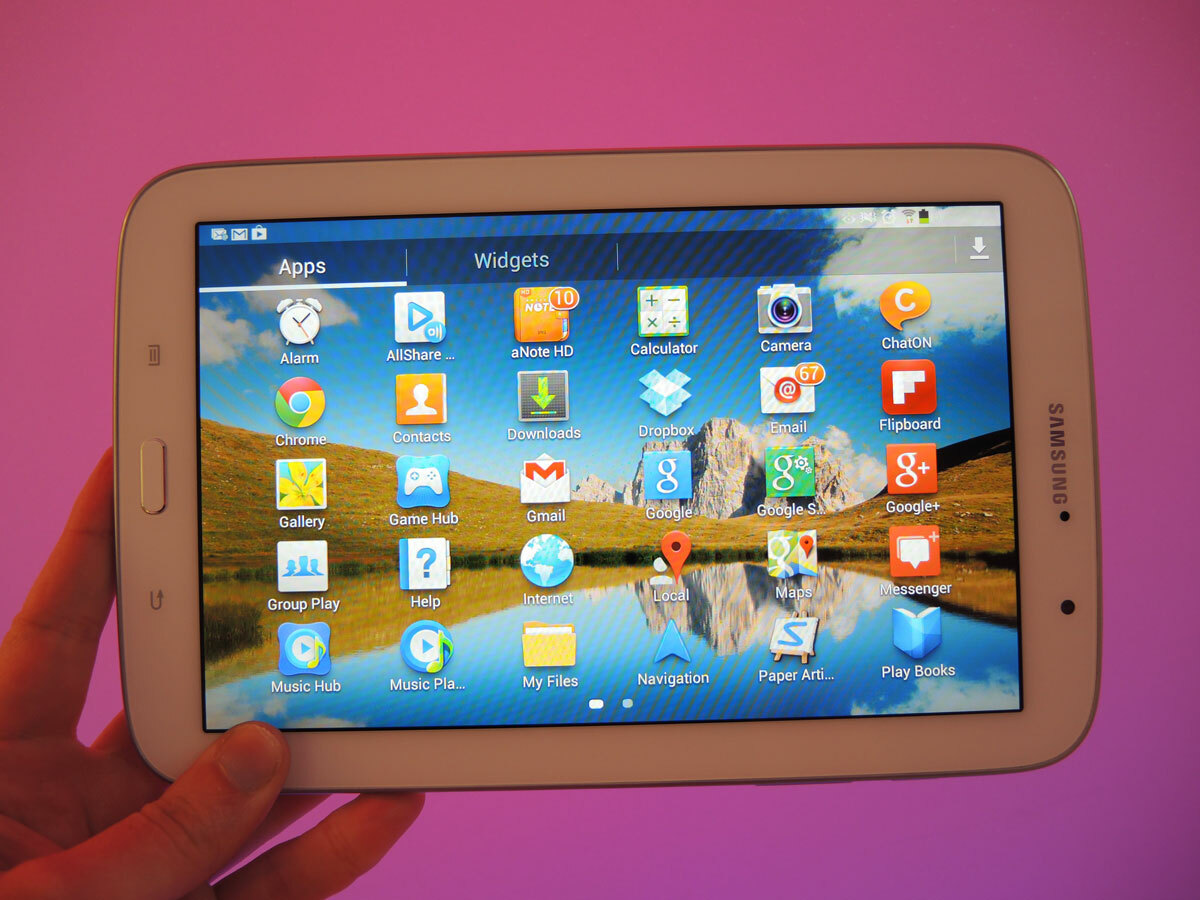 The iPad Mini is available with just Wi-Fi, or in a "Wi-Fi + Cellular" version that offers on-the-go Internet access at HSPA, HSPA+ and DC-HSDPA speeds (that's faster than standard 3G, but not as fast as LTE's "true" 4G). The Galaxy Note 8.0 is only available with Wi-Fi in the UK. The new Nexus 7 is available in Wi-Fi and Wi-Fi/LTE modes, making it the better choice for mobile Internet.
Winner: Nexus 7
Pricing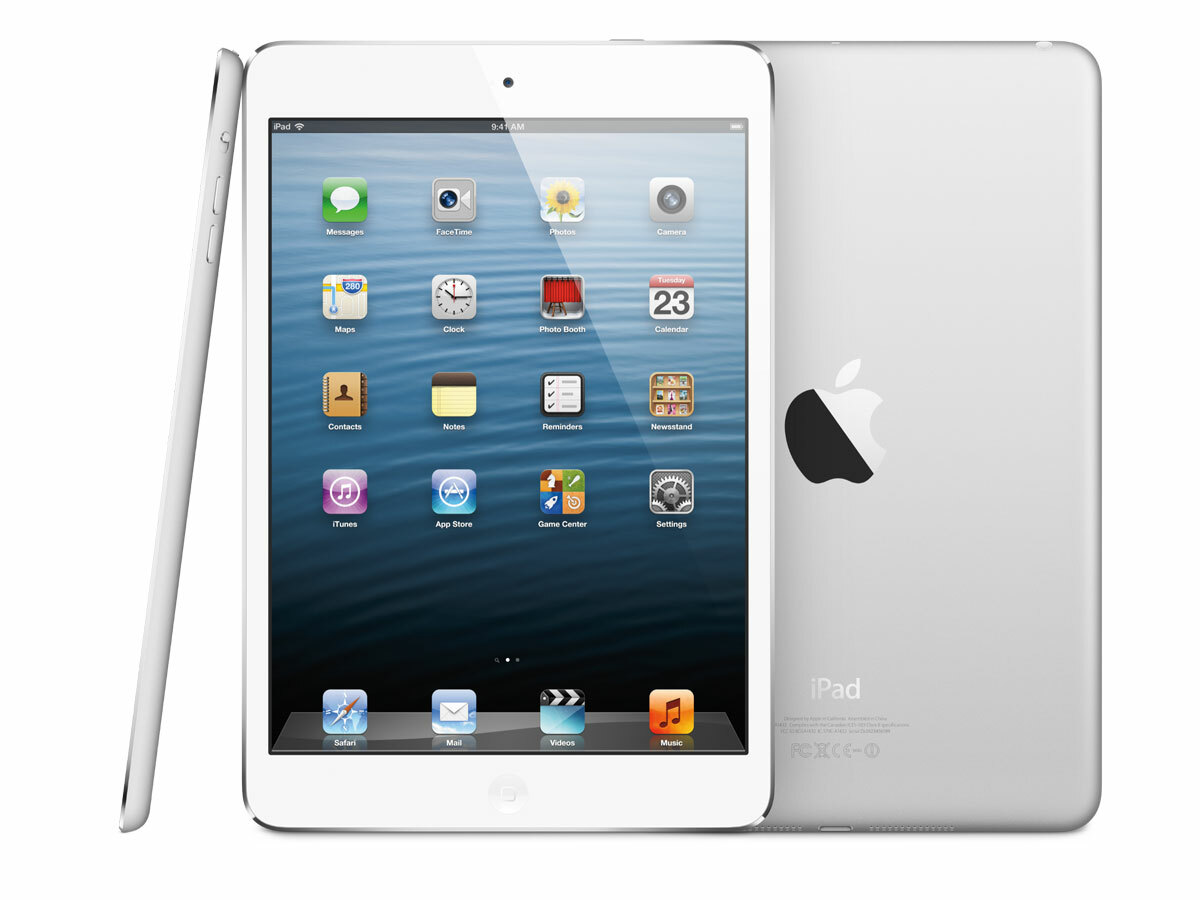 The Nexus 7 2 is available in three editions: 16GB Wi-Fi for £200, 32GB Wi-Fi for £230 and 32GB Wi-Fi and LTE for £300. That's significantly easier on the wallet that the iPad Mini, which starts at £270 for the 16GB Wi-Fi only version. The 32GB Wi-Fi only version is £350, a full £120 more than the equivalent Nexus 7. 32GB with Wi-Fi + Cellular is £450. Opt for the fully-loaded 64GB Wi-Fi + Cellular version and you'll be shelling out £530. Ouch. The Note 8.0, meanwhile, comes in a single 16GB version but is priced at an eye-watering £340. Google walks this one.
Winner: Nexus 7
Battery life
From our testing of the Nexus 7, we found its 3950mAh battery delivers around 11 hours of normal-level use out of it per charge. The iPad Mini offers a similar amount of use through its 4490mAh battery, as does the Galaxy Note 8.0 through its own 4600mAh power plant. So this round has to be called a draw.
Winner: Draw
Verdict: Google's Nexus 7 (2013) is the best small tablet money can buy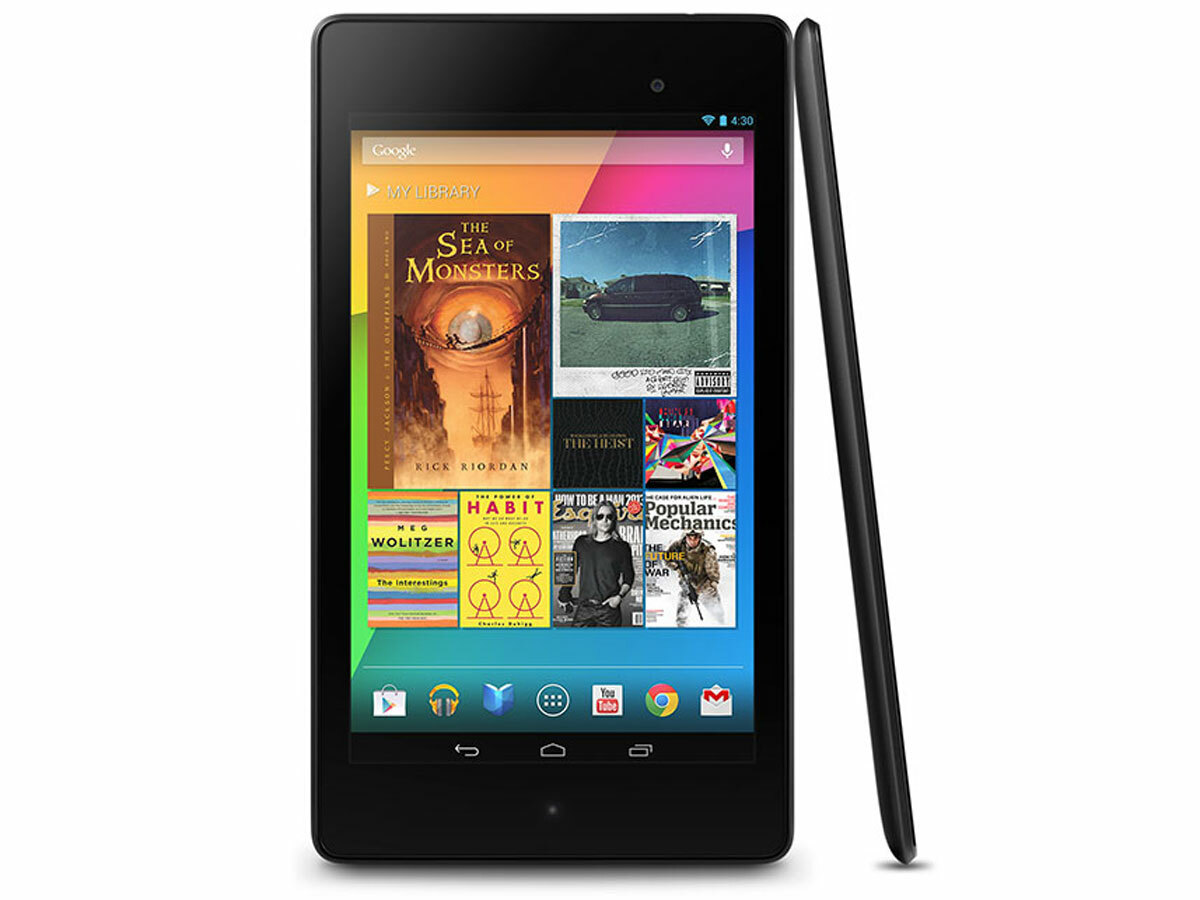 The new Nexus 7 edges it as our overall winner. It's far cheaper than the iPad Mini and Galaxy Note 8.0, especially as you move up the range; it features more processing power; it offers real 4G support; its screen is significantly sharper.
The iPad Mini has screen size and build quality in its favour, as well as iOS and access to a better range of tablet-tailored apps. It holds plenty of appeal for those who want to do more than just read ebooks, watch videos and browse the web – but that doesn't seem enough to justify the price disparity.
The Samsung Galaxy Note 8.0 doesn't really stand out except for battery life and multi-tasking, but there is of course the S-Pen stylus which will appeal to the more productivity-minded. Even so, the Nexus 7 makes a far more tempting purchase for the average person.
So, we're calling this a victory for the new Google Nexus 7. It's going to be interesting to see if the Retina display-equipped iPad Mini 2 can tip the balance back the other way when it's (hopefully) announced in September.
Want more? Read the full reviews:
Google Nexus 7 / Apple iPad Mini / Samsung Galaxy Note 8.0
… and check out our tablets Top 10.