The best Samsung Galaxy S8 and S8 Plus accessories and cases
Looking for something to boost your new phone's abilities (or survivability)? Look no further
The Samsung Galaxy S8 is mere days from arriving in shops, and boy is it a tempting upgrade from whatever phone you might be using now. Maybe you've even slapped down some cash money and pre-ordered it already.
That huge curved screen. That build quality. That camera. That Bixby. It's a smartphone of many talents, but that's not to say it can't be improved with some additional accoutrements. We're talking accessories – the optional extras, the cutting edge bits and pieces that'll take your Galaxy S8 experience to the next level. Oh, and some protective cases, too.
Let's take a look at some of the highlights of the Galaxy S8 accessories announced so far.
Samsung Wireless Convertible Charger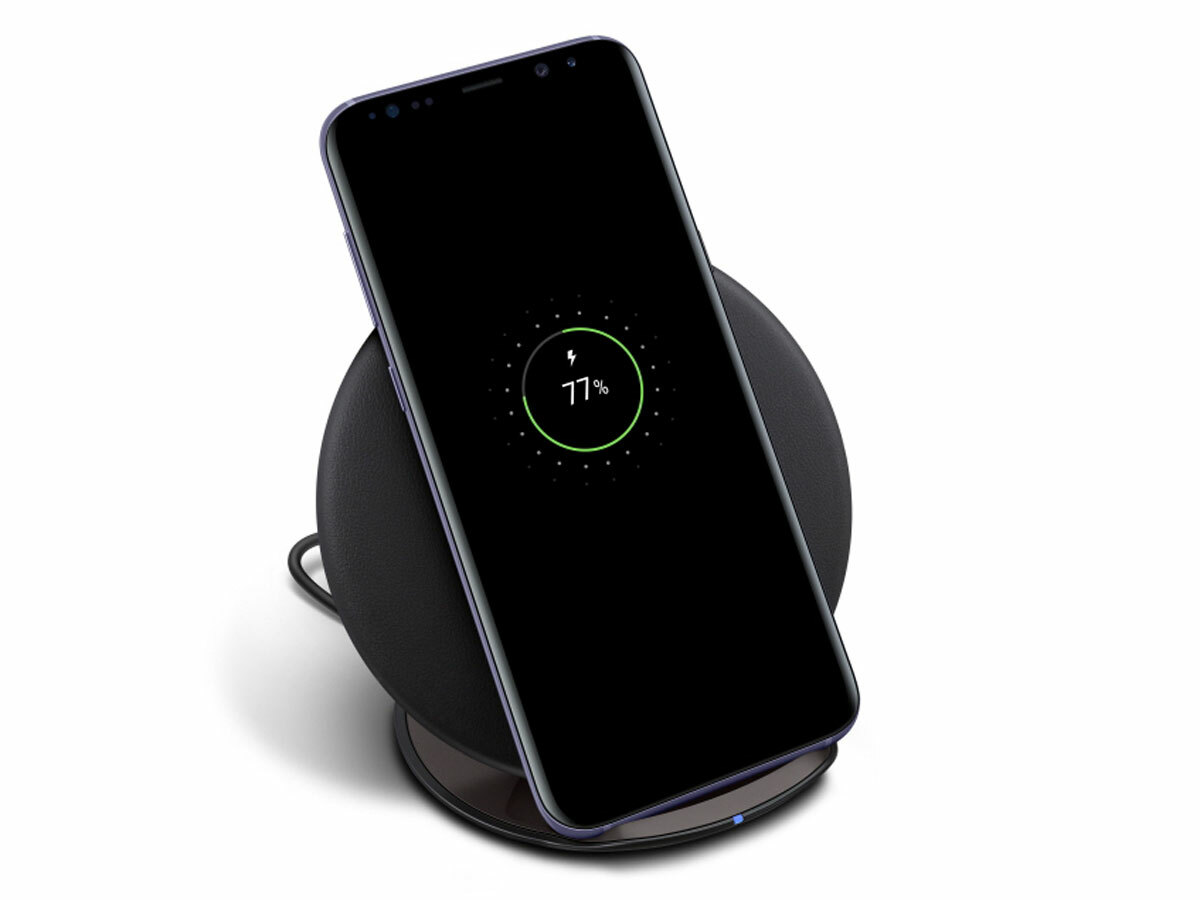 The S8 and S8+ come with high-speed wireless charging tech as well as the standard Qi wireless charging. But the only way right now to take advantage of the former is to invest in Samsung's own wireless charging plate (£69). Thankfully it's a clever piece of design that also functions as a stand, so you can still view your phone's screen in either landscape or portrait while it's getting the top-up treatment.
Tech21 Pure Clear case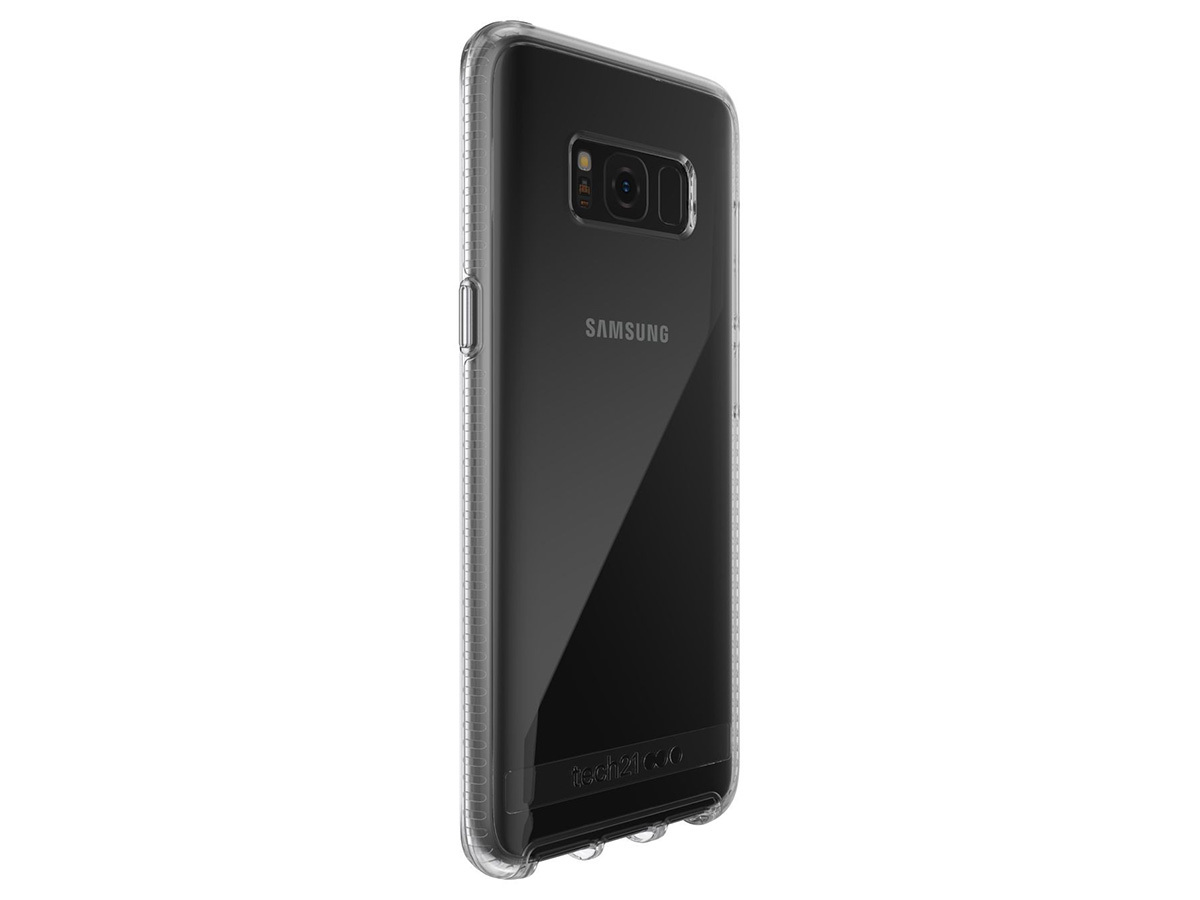 The Galaxy S8 has one of the best designs ever seen in a phone – so you don't want to cover it up with a case. Tech21's Pure Clear (£29.99) doesn't disguise those shapely curved screen edges, or the glossy finish on the back, but keeps it safe from 2m drops. It's anti-scratch and anti-yellowing, too, so it should stay clear and clean for a long time.
Samsung Clear View Standing Cover
At first glance, the Clear View Standing Cover (£49) looks like a boring old protective matte plastic cover. Nothing to see here, folks. But wait… is it… is it… transforming? Yes, it's transforming into a little kickstand that lets you place the phone on a tabletop and watch some hands-free videos. Available in six colours.
Samsung Gear VR with Controller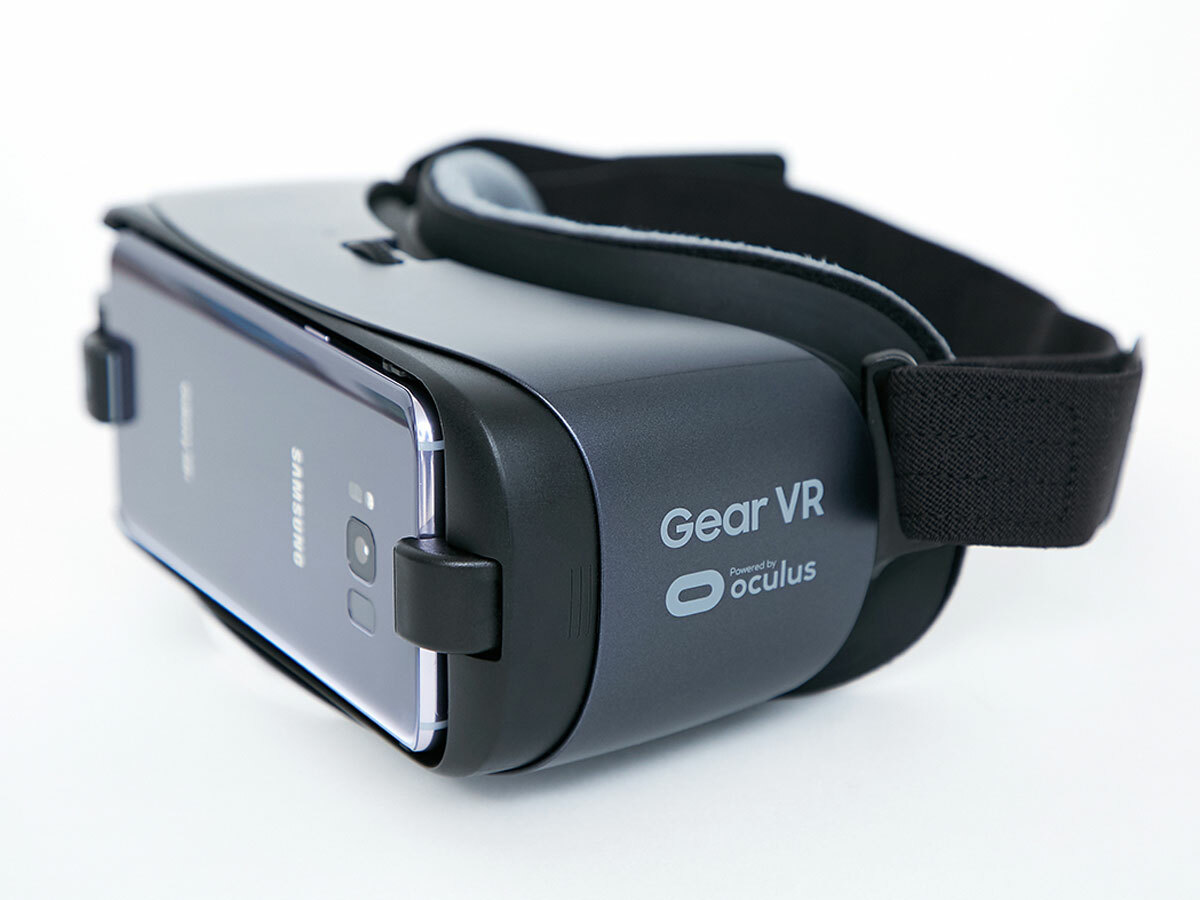 The Gear VR was already one of the better smartphone virtual reality headsets, but the new version announced alongside the Galaxy S8 looks to have kicked things up a few notches – mainly due to the addition of a wireless, motion-sensing controller. The headset-mounted controls were always the Gear VR's weak point, so it's good to see Samsung addressing issues head-on (and no, that's not a pun).
Samsung LED Cover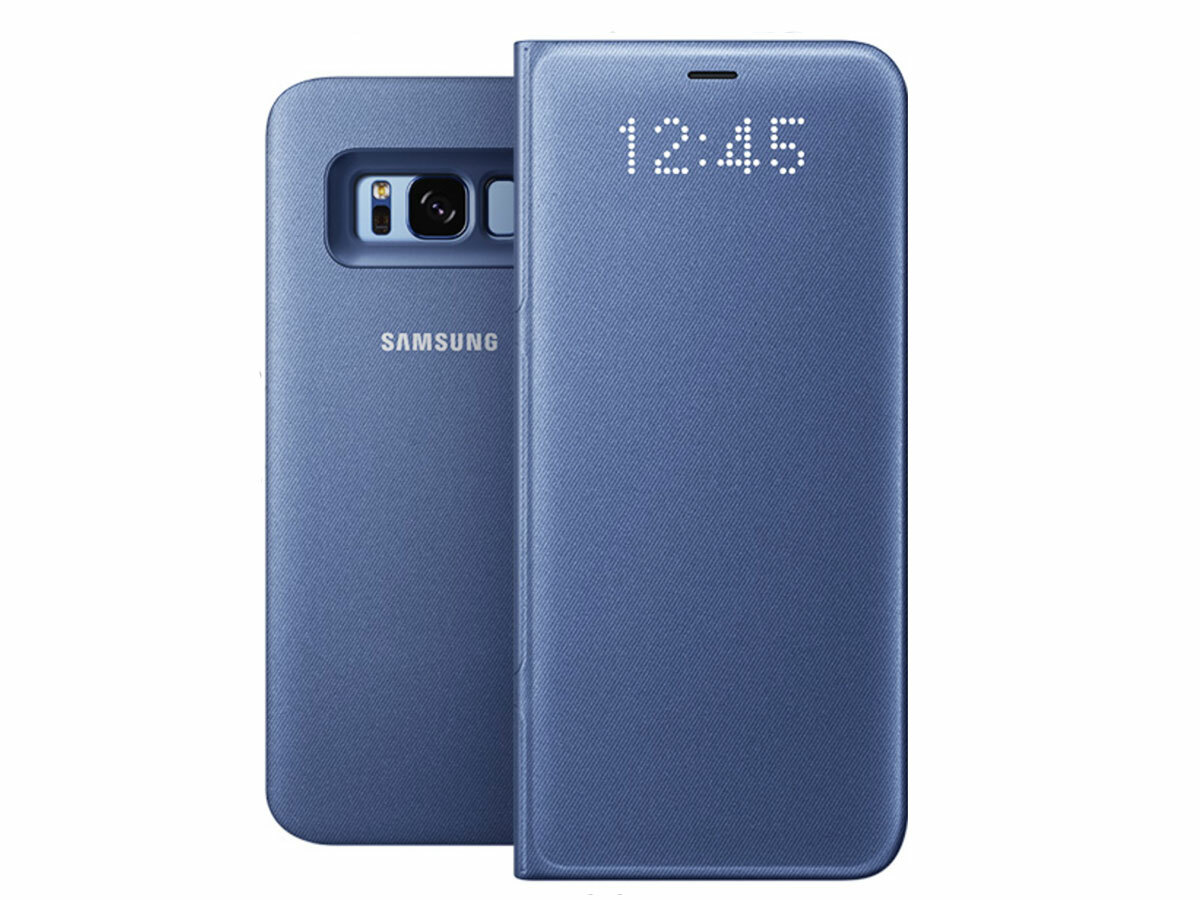 One for the show-offs (or people who just really want to know what the time is, always, but don't wear a watch for some reason), this flip cover (£49) features a fetching LED readout. That's nothing that hasn't been done before, of course, but it's also touch sensitive (turn off alarms and reject calls with a swipe) and comes with a bunch of notification icons to give you some idea of what awaits you when you flip the flap.
CM4 Card Case
Wallets must die! Bin your billfold by combining it with your Galaxy S8 protective case. The slim CM4 (US$24.99) has space for three cards, as well as some banknotes, plus an integrated microfibre cloth for cleaning fingerprints off the S8 or S8's screen. And get this: it also lets you use a credit card as a kickstand, giving you two angles for tabletop video viewing.
Samsung DeX Station dock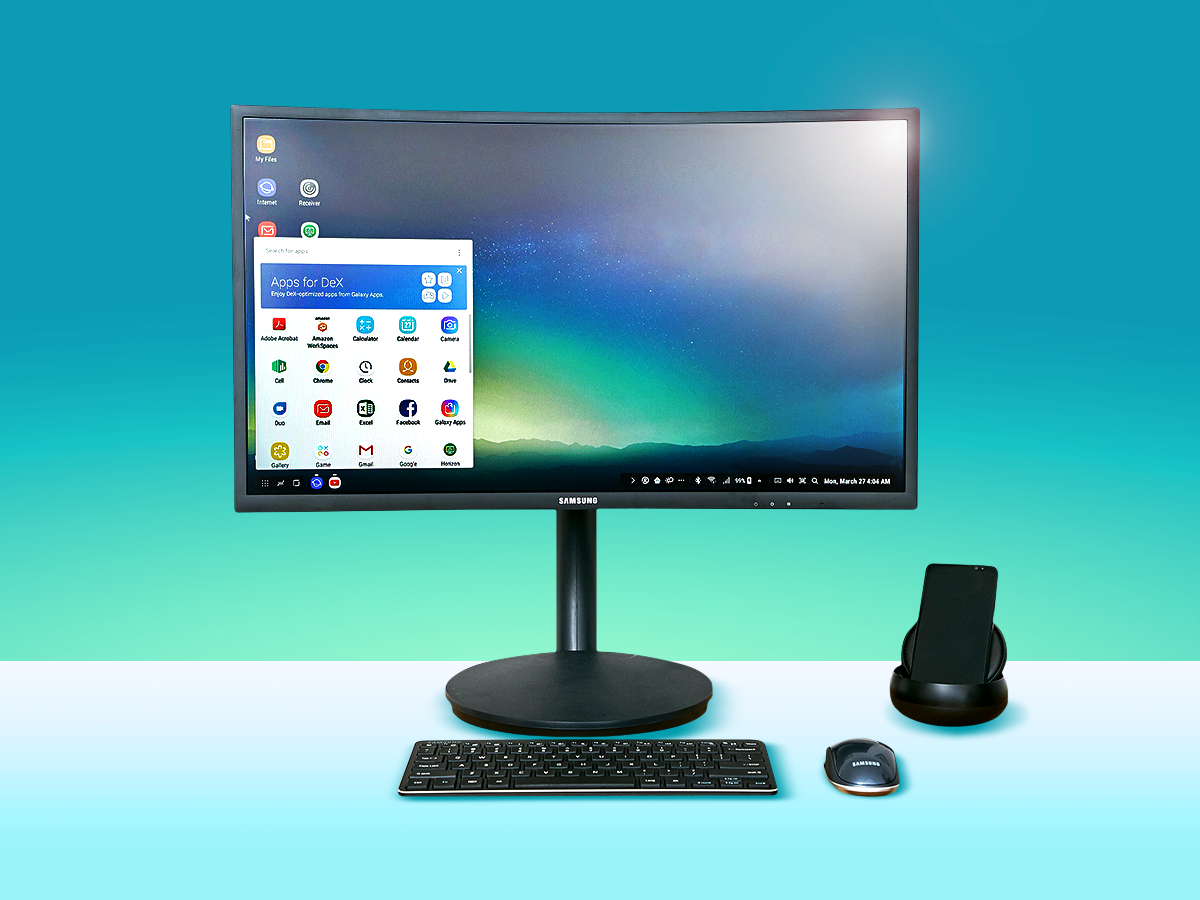 Want your S8 or S8+ to double up as a budget desktop computer? You need the DeX dock (£129.99), which connects to a monitor, keyboard and mouse to give you a more complete computer experience – including access to desktop-friendly versions of mobile apps like Microsoft Word and Adobe Lightroom. Read our hands-on review to discover what all the fuss is about.
Speck Presidio case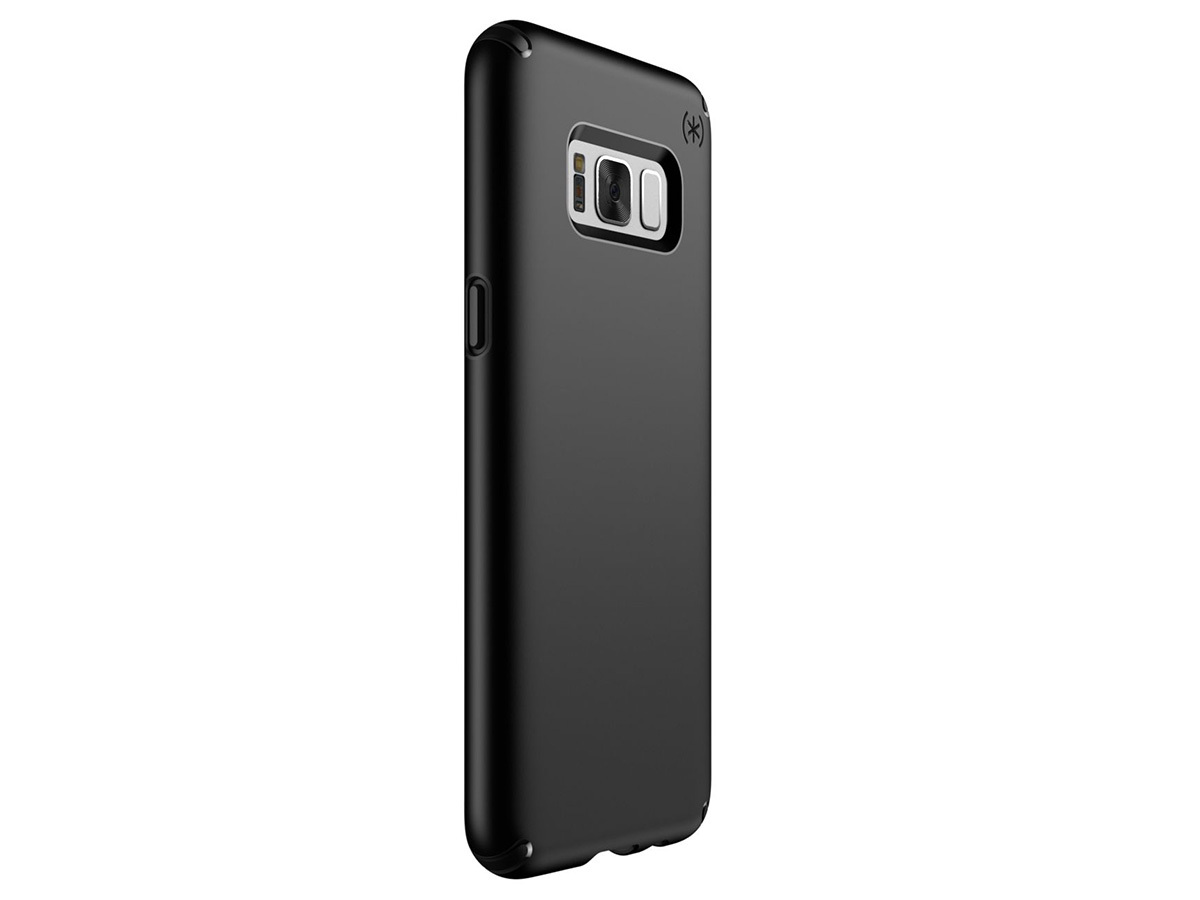 All that glass is just asking to shatter the second you drop your phone – either don't, or wrap it in one of these. Speck's Presidio (£19.99) has impact protection bumpers at each corner, and has been tested for 10ft plummets. It won't keep the front scratch-free, but it's less of a fingerprint magnet around the back.
LifeProof Fré case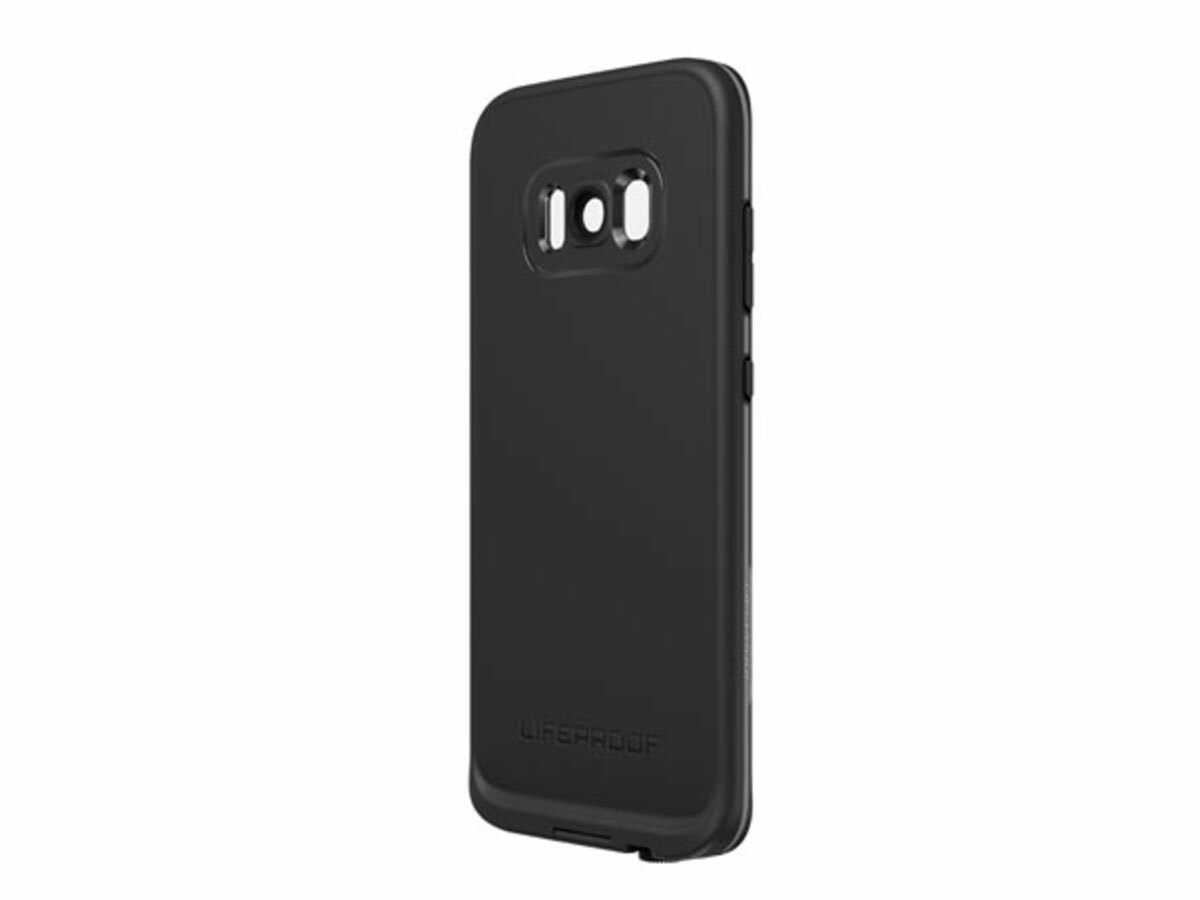 Tons of protective cases for the Galaxy S8 and S8+ have already been announced; most are absolutely hideous, so we'll spare you the pictures. Sans case, the phone is already waterproof and dust-proof, so you might not think you need to spoil its slinky lines with some cack-handed cladding, but there's still room to add protection against scratches and drops – and thankfully there are a handful of cases that don't offend our aesthetic sensibilities too much.
The Fré (£69.99) is one such case. It adds drop (and snow…) protection to the S8 without stinking up the styling too much, so if you're the sort who's going to be putting your expensive new phone in danger a lot (or just a butterfingered buffoon), it could prove well worth the investment.
Bugatti Londra case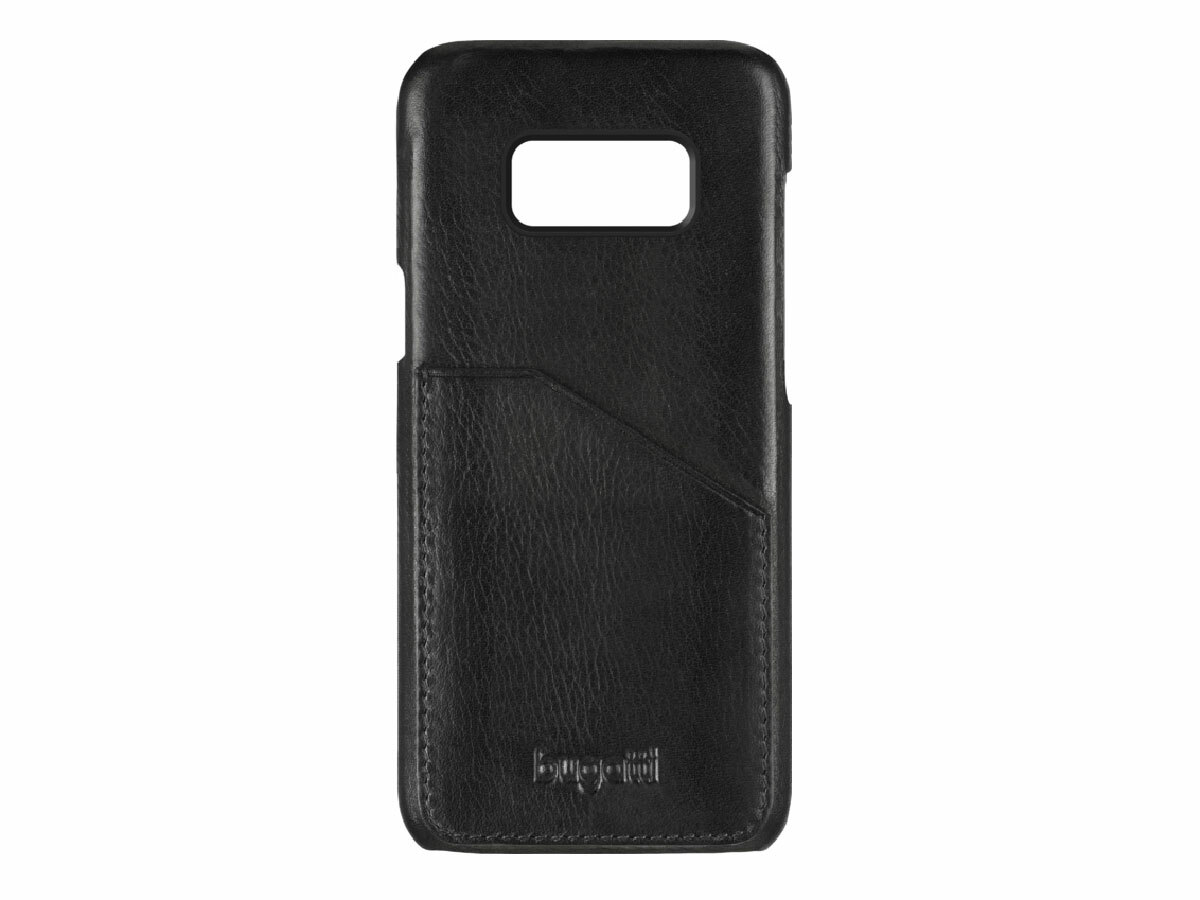 It just wouldn't be an accessories round-up without a real leather case, now would it? This Bugatti Londra (£29.99, and no relation to the ultra luxury car maker) comes in both brown and black finishes, in sizes for both the S8 and S8+ – and we think it's pretty swanky. Although it still hides away a lot of what makes the S8 so appealing in the first place…