The best films coming to Sky Cinema in July and August 2016
Sky Movies subscriber? Here are the most important dates for your film diary...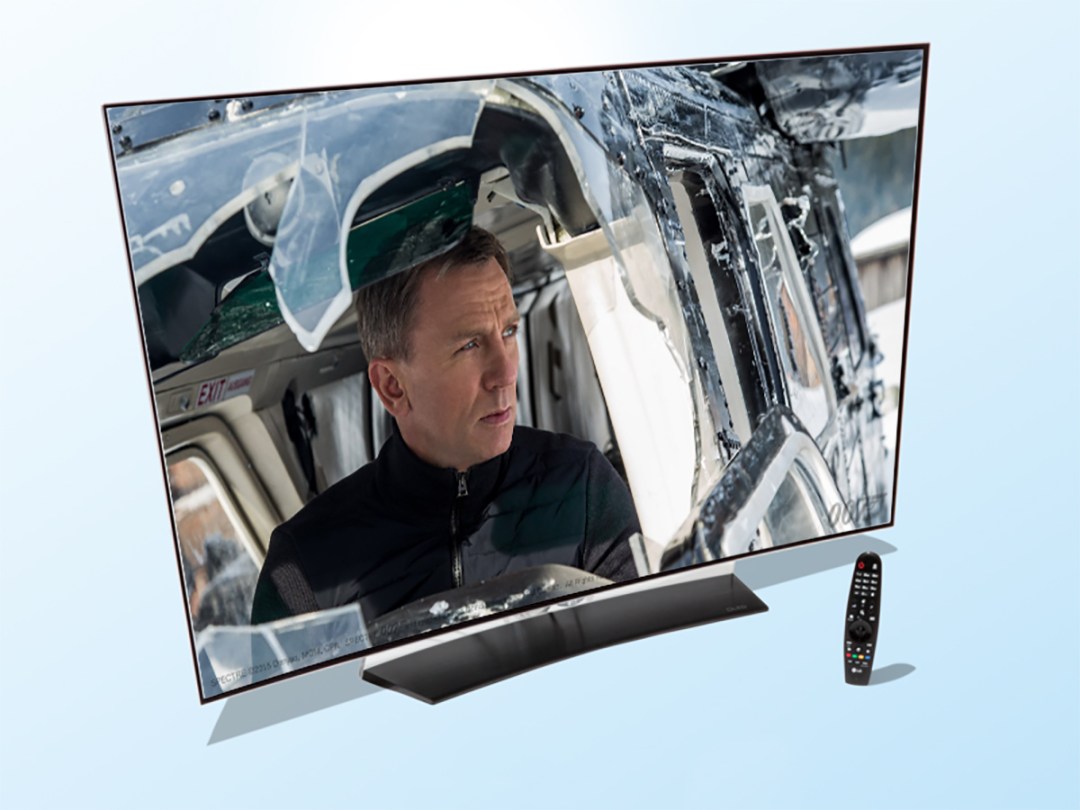 Today's a big day for Sky Movies subscribers – from now on the service will answer to the new name Sky Cinema, and watchers have some new treats in store to prove it's more than just a new moniker. 
Along with an injection of extra pixels (Sky will start broadcasting films in its master format for extra HD detail) the service is promising a new movie premiere every day to tempt you from doing something more productive. Well, that Raspberry Pi project can wait till 2017. 
We've scanned Sky Cinema's full roster of films in July and August for movie gold – here are the dates that should be circled in red on your film calendar:
1) Spectre (8 July)
The latest installment in 007's long and winding cinematic journey might have a plot with more holes than a block of Swiss cheese, but it's still well worth following Bond on his stunt-packed journey through Austria, Mexico and Morocco.
Watch Spectre for what it is though and you should be more than satisfied with the speedy supercar chases, exotic locations, shady villains and, of course Daniel Craig's perfectly tailored suits. Keep an eye out for the hulking mass Bautista too (not that he's hard to miss), as he offers one of the best henchman performances in recent memory.
2) Mission Impossible: Rogue Nation (9 July)
With Spectre not quite scaling the heights of its recent predecessors, Tom Cruise seized the opportunity to out-stunt Craig's (potentially final) performance as 007, recklessly clinging to cargo planes during take-off and tearing up the streets of Marrakech on a motorbike.
Not bad for a short bloke in his fifties – and Rogue Nation's spectacle makes up for a plot that is a tad on the simplistic and cartoonish side. We'd have liked it to finish with more of a bang, but it'll more than satisfy the appetite of anyone hungry for another hit of Bond-style spy action.
3) The Walk (11 July)
The Walk tells the same death-defying tale as 2008's excellent documentary Man On Wire, but its big-budget, CGI-assisted reconstruction of Philippe Petit's tightrope walk high above the streets of Manhattan is significantly more vertigo-inducing.
One of few films that's probably enhanced by watching it in 3D (which Sky is broadcasting it in), The Walk has moments that are as tense as the wire Petit walks on, even if the accents could sometimes do with tightening up.
4) Everest (15 July)
Like a mountain-based Gravity, Everest is a disaster movie that's built for big tellies and thundering home cinema systems.
Not that it's frivolous eye candy – it's a sober, realistic account of the 1996 Everest disaster and has some moving performances, most notably from Emily Watson. But the real star is the incredible cinematography and, of course, the mountain itself.
5) Ant Man (22 July)
No one thought Ant-Man was going to be much cop when it was first announced. Then Edgar Wright dropped out of directing Marvel's latest superhero jamboree and that seemingly sealed its fate as a soon-to-be-dud.
As it turned out, the reliably winsome Paul Rudd, a slew of hearty laughs and some dizzyingly creative action sequences make this the year's best blockbuster – easily trouncing the overblown Avengers: Age of Ultron. Shows what we know, eh?
6) The Man From UNCLE (5 August)
Professional cockney wannabe Guy Ritchie turns the stylish '60s TV show into a kind of feature-length, espionage-themed aftershave advert, complete with perma-Instagram filter and a cast of unfeasibly good-looking spies.
Napoleon Solo (Henry Cavill) and Ilya Kuryakin (Armie Hammer) are undercover agents united across the Iron Curtain in an attempt to prevent World War 3, but the plot is largely secondary to the weaponised high-jinks and cartoonish rivalry between the two peacocking leads. A playful antidote to the overly serious direction Bond and Bourne have taken in recent years.
7) The Martian (19 August)
"Unfilmable" is how they descibed Andy Weir's book, The Martian. Apparently not for Ridley Scott, who turned the story of one man's survival on the surface of the red planet into a supremely compelling movie.
That's thanks in large part to a stunning performance by Matt Damon, who absolutely nails the combination of determination, despair and gallows humour that made the novel such a breakthrough hit in the first place. You'll laugh, you'll cry, you'll screw your face up during the human fertiliser sections (how else is he supposed to grow potatoes up there?) but most of all you'll be gripped from start to finish.
8) The Survivalist (22 August)
In a mood that could be best described as apocalyptic? This stark, budget sci-fi film about a hermitic survivor scrapping for his life after the fall of civilisation could be just the ticket.
Like a subdued Mad Max set in the Irish countryside, it follows the uneasy bonds that form when a mother and daughter approach our lead 'survivalist' and ask to share his farm. It's raw, intense and dystopian – but hey, that's what you're in the mood for, right?
9) Star Wars: The Force Awakens (29 August)
Where to begin with a film whose opening titles can reduce grumpy old men to tears? JJ Abrams may have not reinvented the wheel here, but he's remixed the wheel with enough storytelling pep and emotional heft to remind you why that wheel turned right through your childhood.
You're in the hands of pros here, who know when to slow things down and serve up enough chances to breathe with a movie icon, or enjoy a moment of gold with Chewbacca. And it's these highlights that elevate Episode VII from being a nostalgic tribute to the glory days into a new chapter in film history.