The best cases for the Huawei P30 and P30 Pro
Case in point
We love the Huawei P30 and the P30 Pro had us dizzy with excitement, and we've got a hunch you'll be more than a bit smitten with yours. It's only natural then, that you'd want to protect it from the harsh realities of life. After all, our cherished smartphones are usually subjected to their fair share of hard knocks over the years, leaving some of them absolutely battered by the time we're finally ready to upgrade.
Sure, you can be extra vigilant, but one way or another you're going to slip up. What can you do then? Well, you can invest in a protective case so that when the inevitable happens, your beloved has the best possible chance of survival. It sounds like a no-brainer, but we're particularly precious when it comes to preserving the gorgeous P30 range – with its marbled iridescent colouring, magnificent camera, and sumptuous dewdrop display – so make like a tree and find a case that suits you.
Tozo Ultra Thin Hybrid – P30 & P30 Pro (£9.99)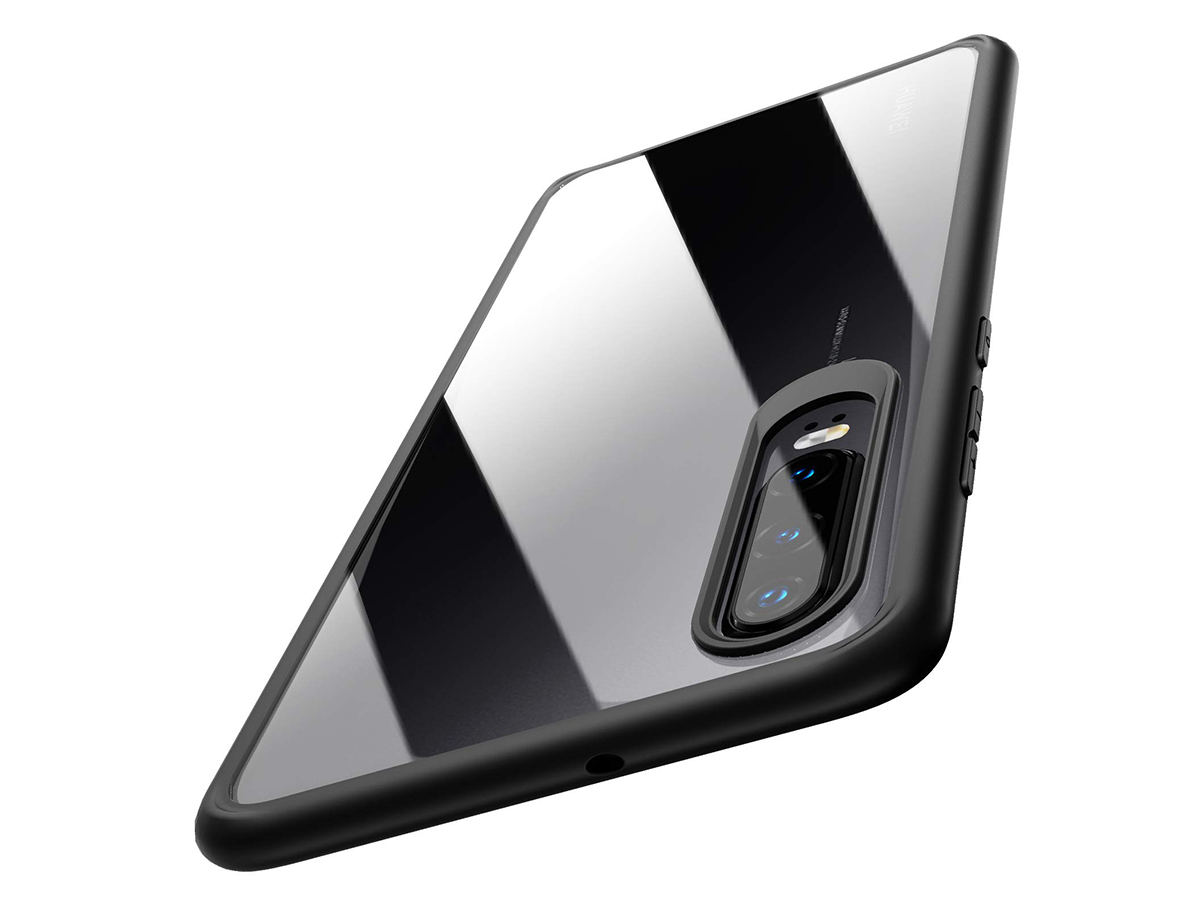 The Tozo Ultra-Thin cover is about as no-thrills as phone cases come, but don't take that the wrong way. This affordable case comes in black or clear, and should protect yur gorgeous handset from your standard bumps, scratches and scrapes.
It even sports covered corners and a raised edge to help protect the Huawei's glorious screen, and should deliver a cushy grip thanks to the matte bumper that covers the case edge. Not bad for a tenner.
Where to buy
Buy the Tozo Ultra Thin Hybrid from Amazon
Spigen Slim Armor ($39.99)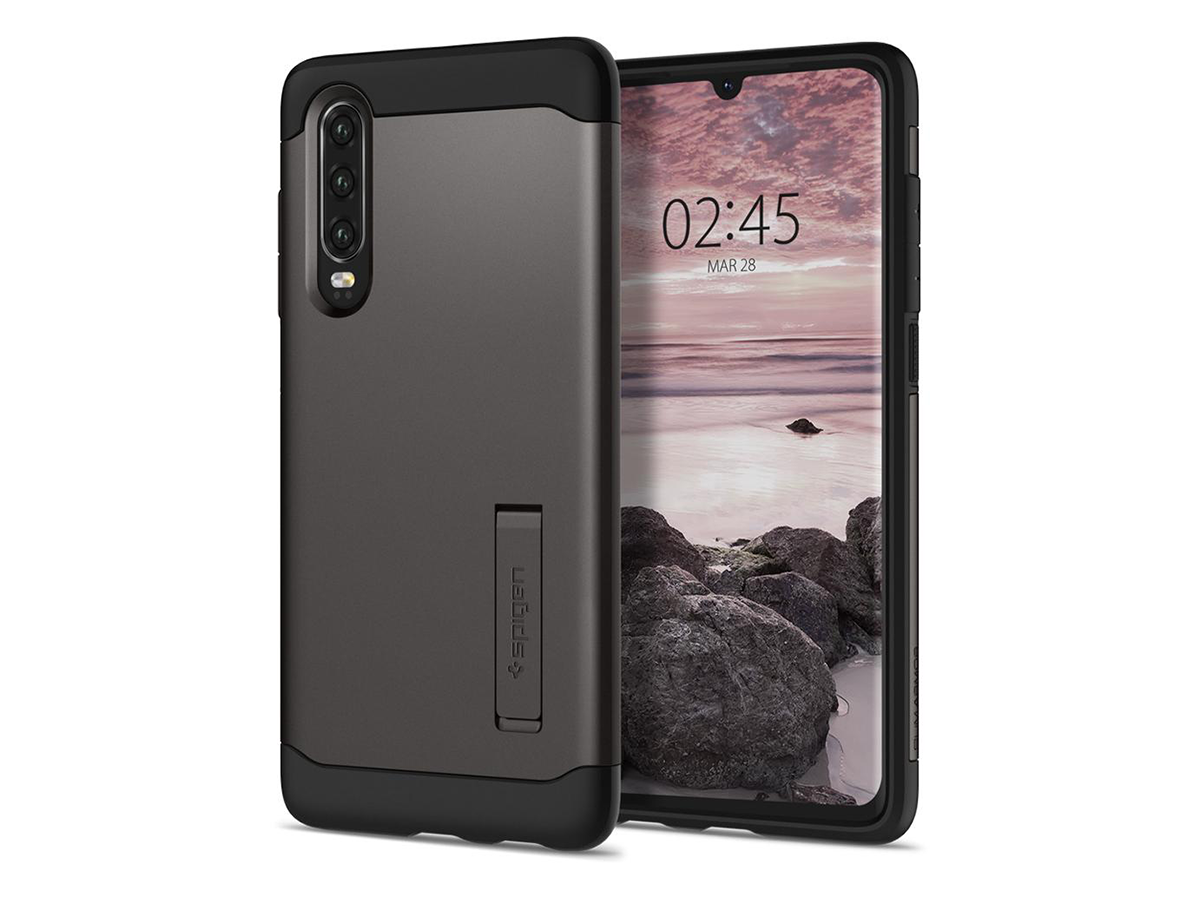 Another slimline offering from the folks over at Spigen, the Slim Armor Case promises to protect your pride and joy without bulging out of your pocket like some unsightly lump. It offers extreme dual-layer protection with TPU and PC makeup, and even comes with a reinforced kickstand for hands-free viewing. That'll come in useful on the train home.
Raised lips will also help protect your screen and camera, while tactile buttons around the edge of the case have been designed to mimic the feel of the original device. As long as you don't mind the Spigen's decidedly mundane matte black finish, it might just be the one for you.
Where to buy
Buy the Slim Armor case from Amazon
Ferilinso Hard Case (£7.99)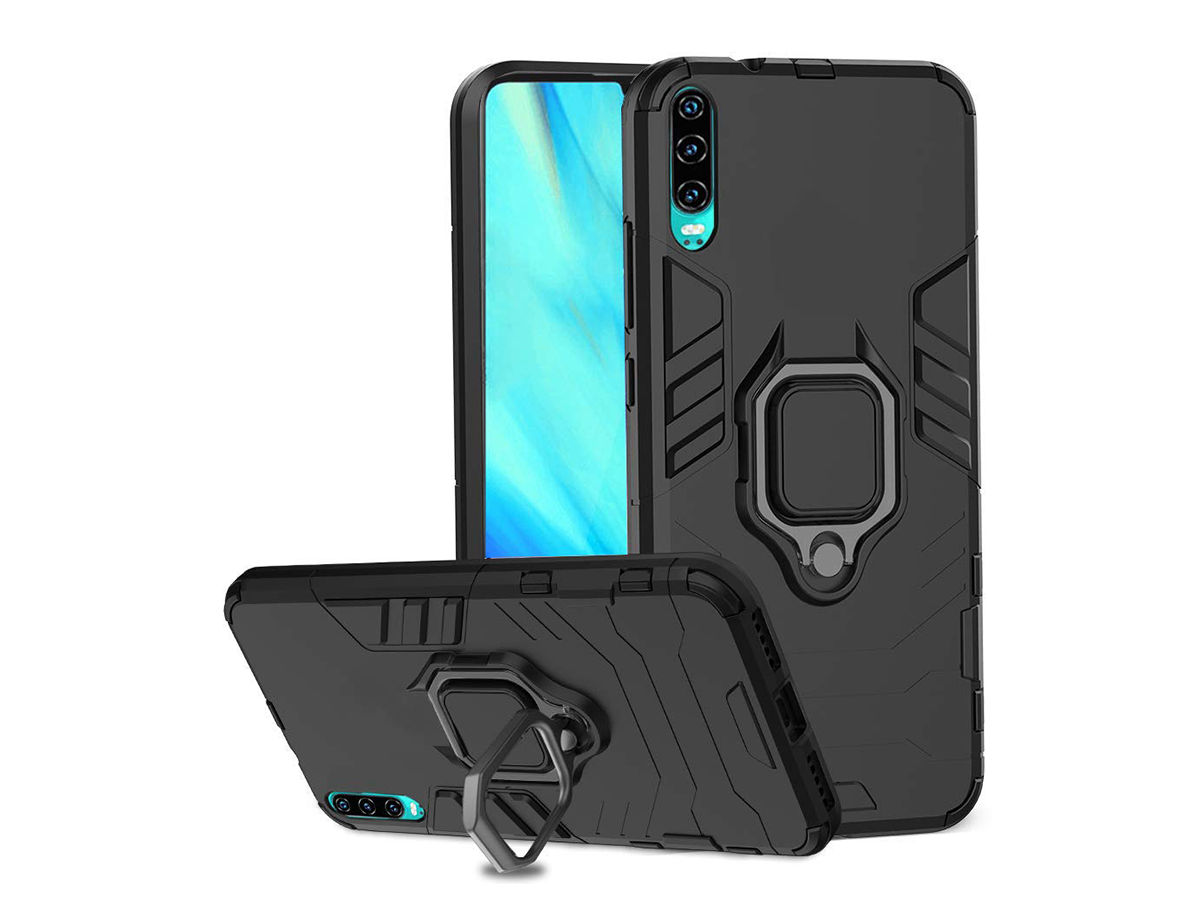 The cheapest case on this list, it'd be fair to say the Ferilinso lacks a certain level of finesse. Alright, we'll level with you. It looks like something Michael Bay might doodle while churning out another god-awful Transformers movie. But hey, if that's your jam, then you're in for a treat. Because the Ferilinso is a godsend in terms of affordability and practicality.
The shockproof silicone sleeve offers dual layer all-round protection from scratches, dust, dirt, fingerprints, and other daily wear, and features a 360 degree iron ring kickstand that can be used to prop up your phone or free up a hand while in-use. Worth a punt, perhaps?
Where to buy
Buy the Ferilinso Case from Amazon
Otterbox Symmetry Series Clear Case (£29.99)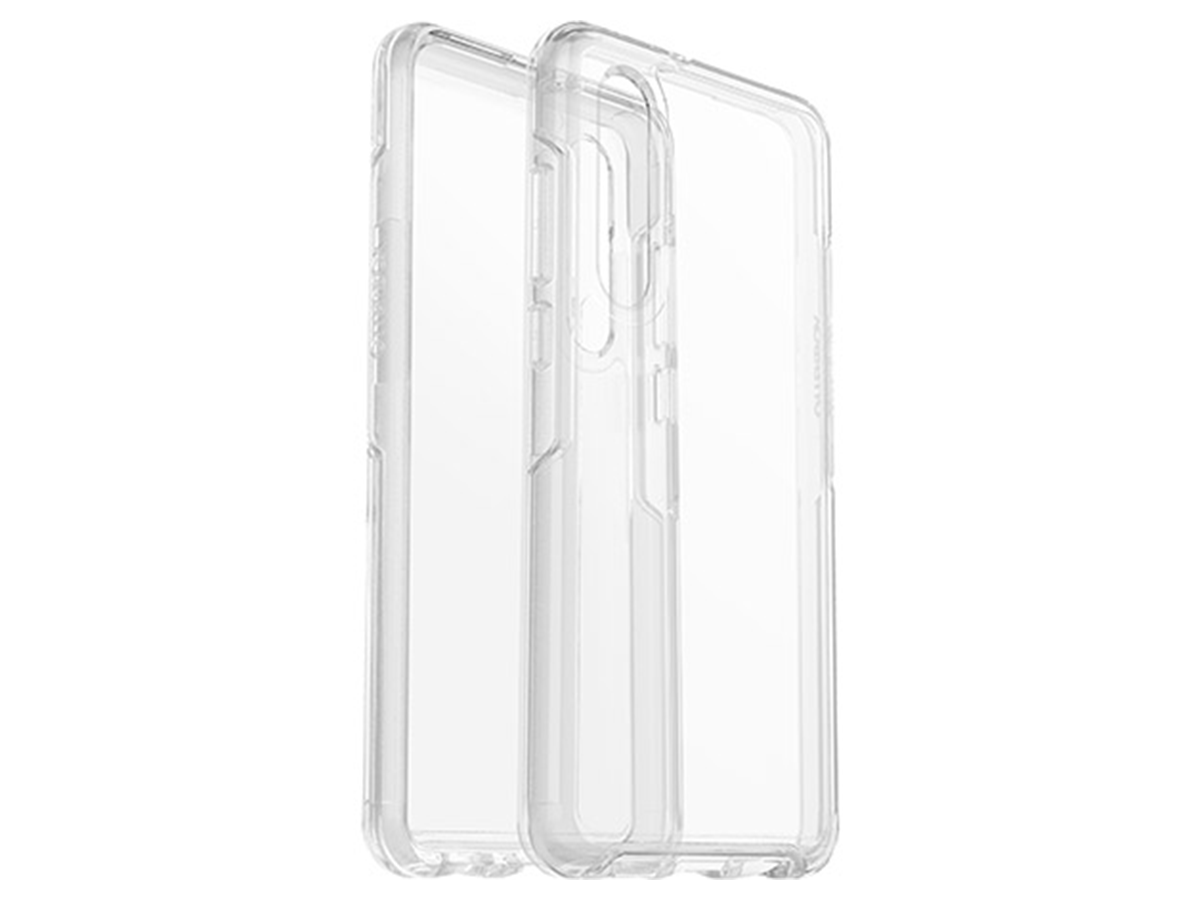 A more upmarket clear case, the Otterbox Symmetry Series pledges to blend clear style with top-notch protection. Available in clear or stardust (which is basically the clear case with a sprinkling of glitter), the Symmetry will let you display your P30 in all of its iridescent glory without worrying about greasy fingerprints or dreaded scratches.
In short, it's a slimline, durable case that provides effortless style and peace of mind, and those are two notions we support wholeheartedly. Nice one, Otterbox.
Where to buy
Buy the Symmetry Series Clear Case from Amazon
Huawei P30 Pro Smart View Flip Case (£25)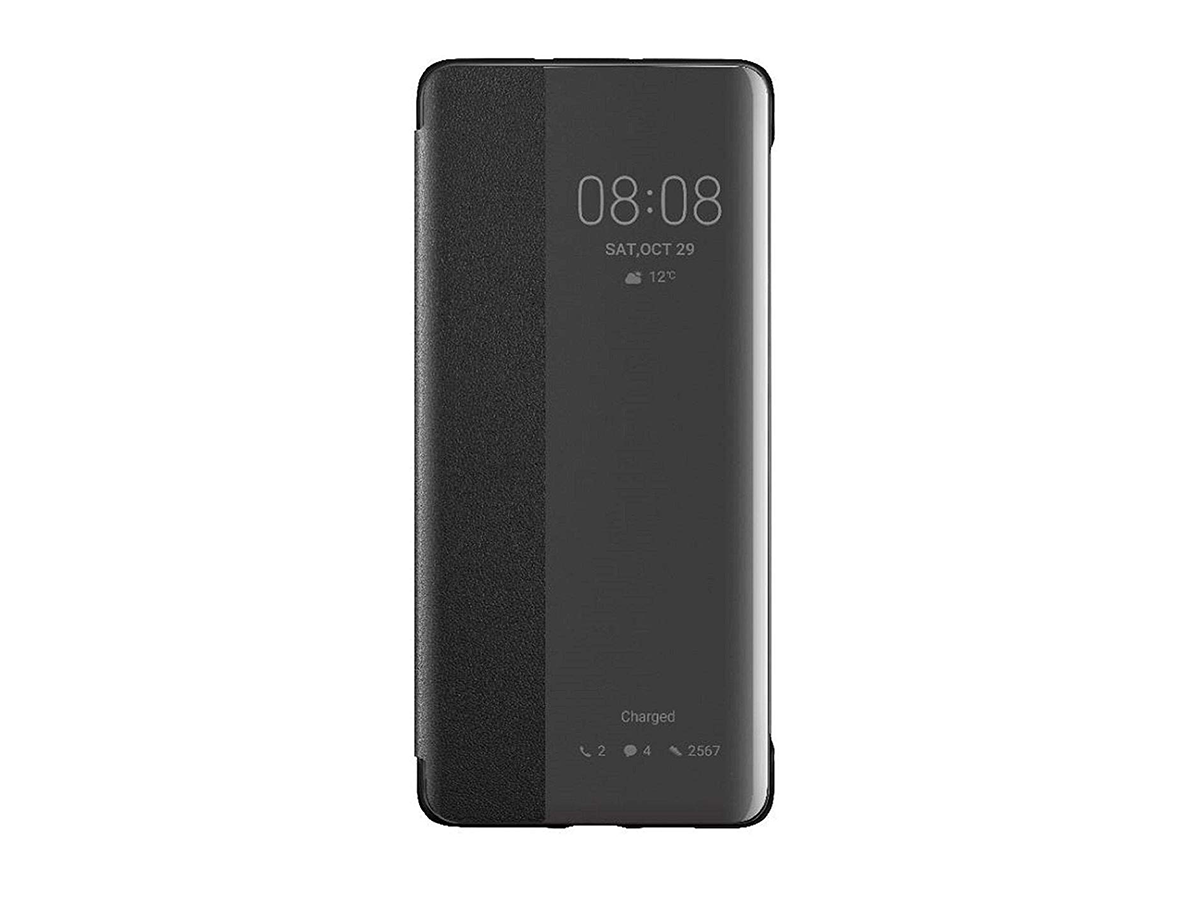 Forged by the very minds behind the P30, Huawei's nifty Smart View Flip Case has been designed with a crystal-clear window that enables you to se notifications at a glance. It's main purpose is to shield your device from splashes and stains without compromising functionality.
Sure, the faux-leather finish won't shield it from drops and big ol' bumps, but it'll protect the P30's precious screen and look magnificent doing it. For some of you, we reckon that'll be a rather tempting prospect.
Where to buy
Buy the Huawei P30 Pro Smart View Flip Case from Amazon
Huawei P30 Wireless Charging Case (£TBA)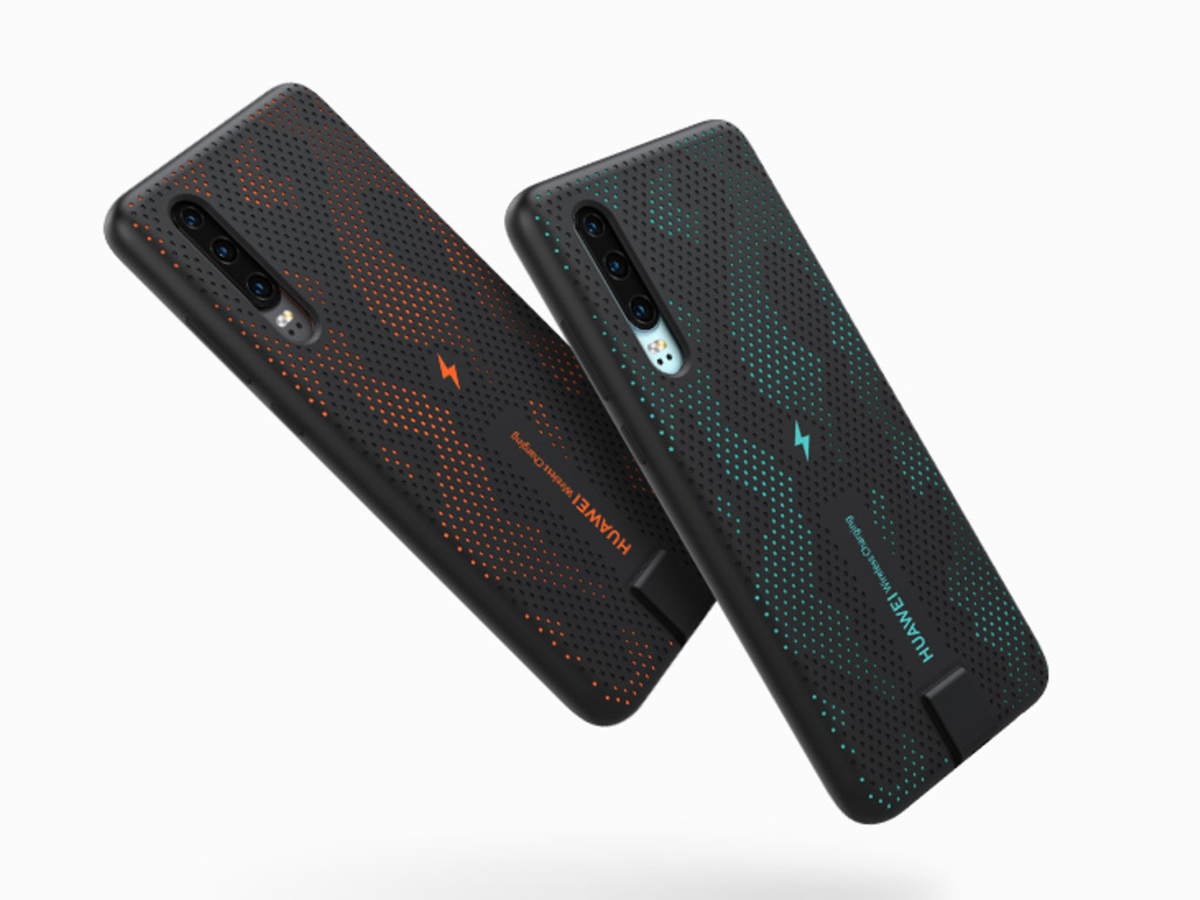 While the P30 Pro has wireless charging built-in, the standard P30 doesn't. Huawei doesn't want anyone missing out, though, so it has developed an official P30 Wireless Charging Case to let everyone in on the action. In terms of what the case actually does, Huawei claims it will support 10W wireless quick charging with a variety of QI certified chargers – although naturally, the company has stressed it should be used with its own Huawei Wireless Charger.
Beyond that, it comes in a variety of electrifying neon colours, and sports a unique spotted-camo design that you'll either love or hate. Still, it fulfils a very specific role, and if you've got a hankering for wireless charging, you'll struggle to find a better fit. You might have to wait a while to actually get your hands on the case, mind, as Huawei hasn't actually told us when it'll be launching. Fingers crossed it arrives sooner rather than later.
Olixar ArmourDillo (£29.99)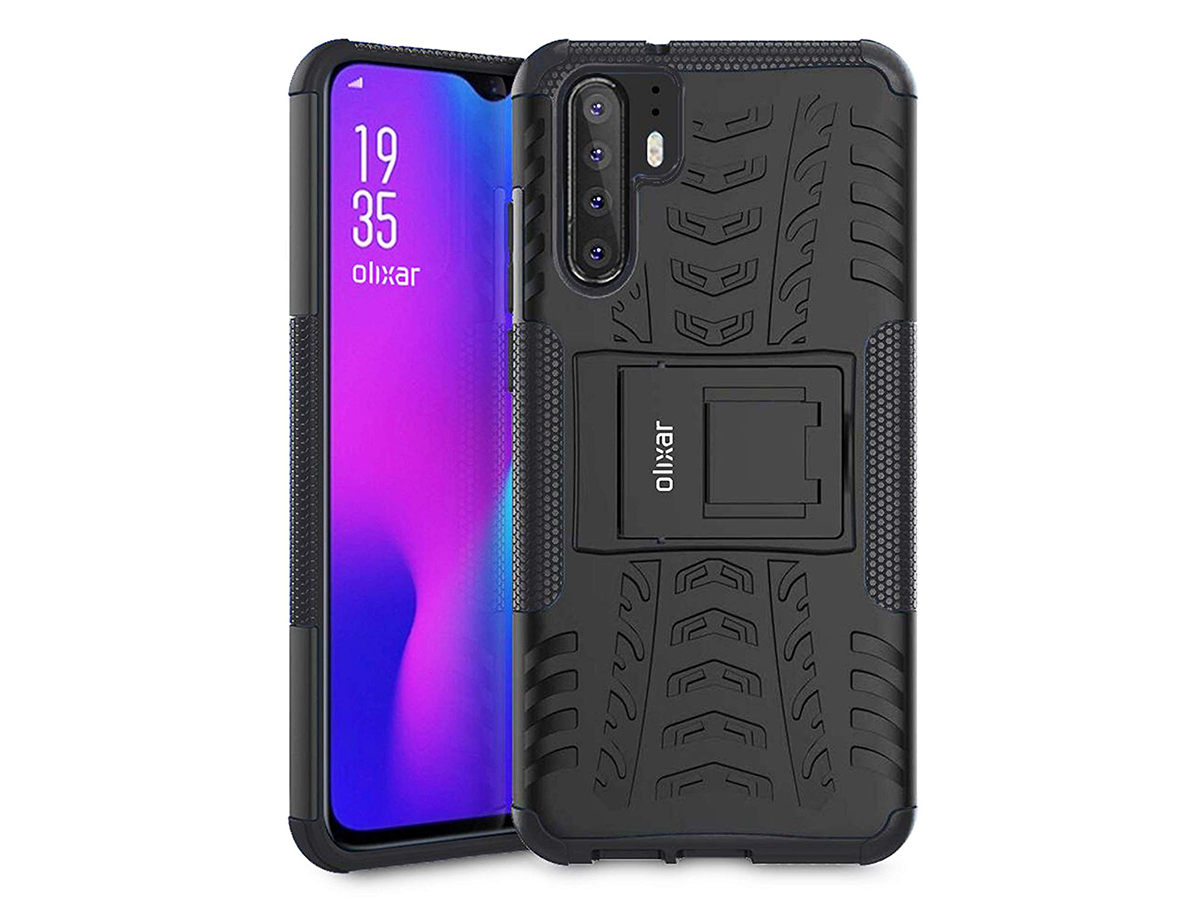 If you're in the market for a case that resembles an off-road tyre, we've got you covered. The Olixar ArmourDillo has been designed for those with an active lifestyle, which means it's uses a lightweight TPU polymer material exoskeleton that can withstand huge shocks and impact.
That, ahem, distinctive textured finish serves two purposes, and should help protect the more vulnerable parts of your P30 Pro while also delivering an improved, more comfortable grip. A compact kickstand is the icing on the cake, giving you the freedom to sit back and relax when you're on your travels.
Where to buy
Buy the Olixar ArmourDillo from Amazon
Krusell Orsa FolioCase Universal 4XL (£29.90)
Part phone case, part wallet, the Krussell Orsa FolioCase is an elegant number that "embraces" one of your more precious belongings. Of course, the Folio won't actually cuddle your P30 all the livelong night, but its smooth and clean design does mean it'll sit snugly in your pocket and catch the eye when you whip it out.
Available in black, cream, and grey, the Folio can be used as a makeshift stand, and features a snug credit card slot that'll keep your contactless companion safe and sound. As you'd expect from a folding case, the Folio is more of a fashion item than a protective shell, but it'll still stop your display from getting splashed, scratched, and scraped when it's folded down. Just try not to drop it, yeah.
Where to buy
Buy the Orsa FolioCase from Krusell