Apple Watch Series 4: 16 things you need to know
Apple Watch Series 4 is the first major redesign of the world's biggest wearable. Here's EVERYTHING you need to know.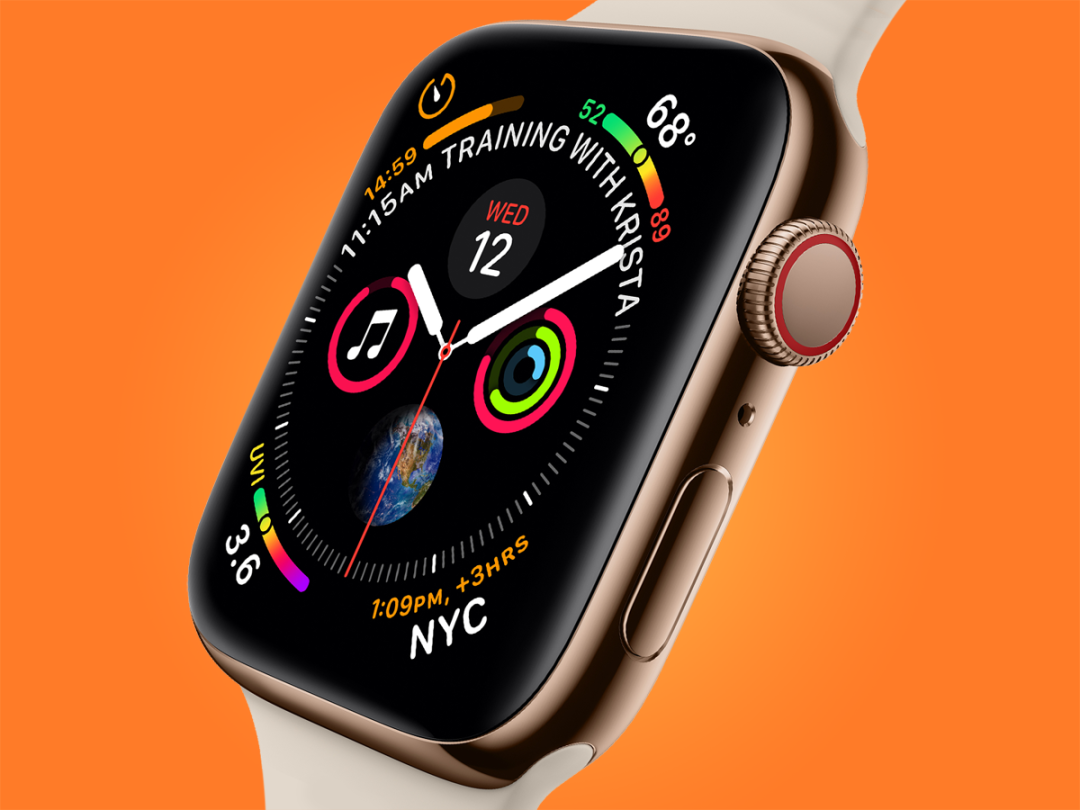 Apple Watch Series 1-3 were all well and good, but they were essentially the same physical watch. Sure, each year delivered performance upgrades and new features, but the design remained the same.
So three years down the line, Apple has delivered a true redesign for Series 4. It's thinner and boasts a bigger screen — yay! But it's more expensive and still only has a one-day battery life — boo!
Still, beyond those headlines, there's actually a lot more new with Apple Watch Series 4, so let's unpick everything you need to know about Apple's latest piece of jewellery.
It's significantly more expensive than Apple Watch Series 3
Yes, Apple can crow all it likes about the 30 per cent bigger screen, but as cynical journalists, the first thing we noticed when comparing the Apple Watch Series 4 to Series 3 was the price hike. Let's take the cheapest aluminium model: the non-cellular model is £70 more than its predecessor was in both sizes, while the Cellular version sees a £100 jump for both sizes. 30 per cent bigger screens; up to 25 per cent more dolla.
It's not actually that much thinner, either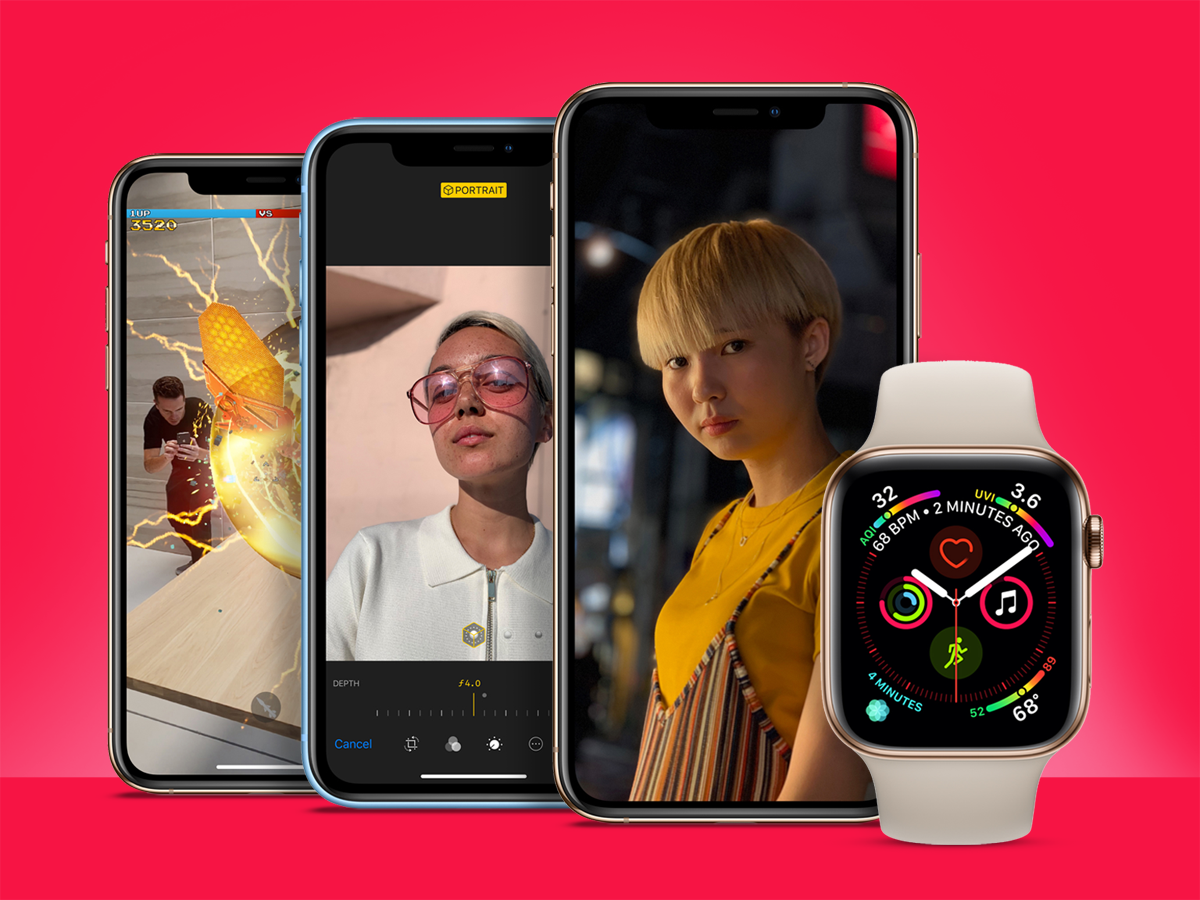 While the videos of Apple Watch Series 4 make it look quite a lot thinner than the Series 3, the reality is that it's 0.7mm thinner, down from 11.4mm to 10.7mm. While we'll have to wait for our review model to do a full comparison, it doesn't appear to make that much difference, so anyone who's been holding off from buying an Apple Watch because they're too chunky or have smaller wrists, you may have to wait for future generations to shrink the thickness down further.
It's twice as fast
The first generation Apple Watch felt seriously underpowered, but subsequent generations have remained comfortingly speedy. Nevertheless, Apple saw it fit to introduce a new processor for the Series 4, predictably called the S4 — a dual-core 64-bit processor that's "up to" 2x faster than the previous S3 processor. We don't expect the Apple Watch Series 4 to be running Fortnite anytime soon, but it should make the day-to-day use of the watch that little bit smoother, especially as further iterations of WatchOS are rolled out.
There are two new sizes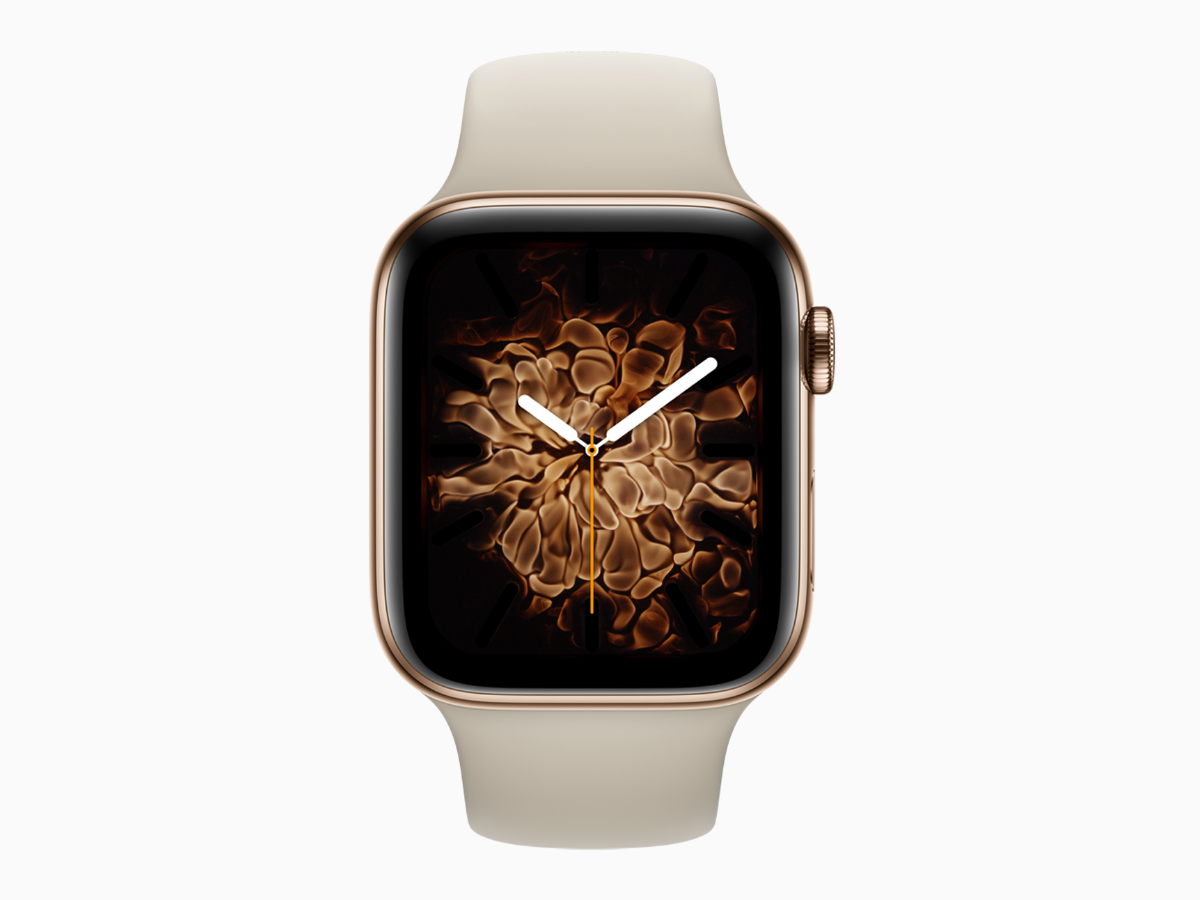 Goodbye 38mm and 42mm case sizes, hello 40mm and 44mm! These new case sizes may be slightly bigger, but they allow for vastly bigger display areas — in fact, the smaller of the two Series 4 watches has a bigger display area than the bigger model on the last generation. Also, these new displays boast more aesthetically-pleasing curved edges, which we'll just have to make do with in lieu of a round Apple Watch for now.
The non-cellular models aren't significant downgrades anymore
When Apple introduced cellular features onto the Apple Watch Series 3, it REALLY wanted you to buy that model, so much so that the non-cellular version had a number of downgrades that went further than just the loss of the red dot on the Digital Crown. Not so on the non-cellular versions of the Series 4, which are exactly the same save for the lack of 4G connectivity. First of all, all models of the Apple Watch Series 4 will have 16GB of storage. Previously, only the Cellular versions had such a level of storage, with non-cellular cheapskates having to make do with 8GB. Also, where the Series 3 non-cellular models only had a back panel made of composite materials, all models now get the bump up to a ceramic and sapphire crystal back, which is stronger and according to Apple allows radio waves to pass through front and back for improved connectivity. And finally, while the non-cellular version only used to get a USB power cable (and not a power brick), all models now come with a 5W charger. Phew!
The digital crown has haptic feedback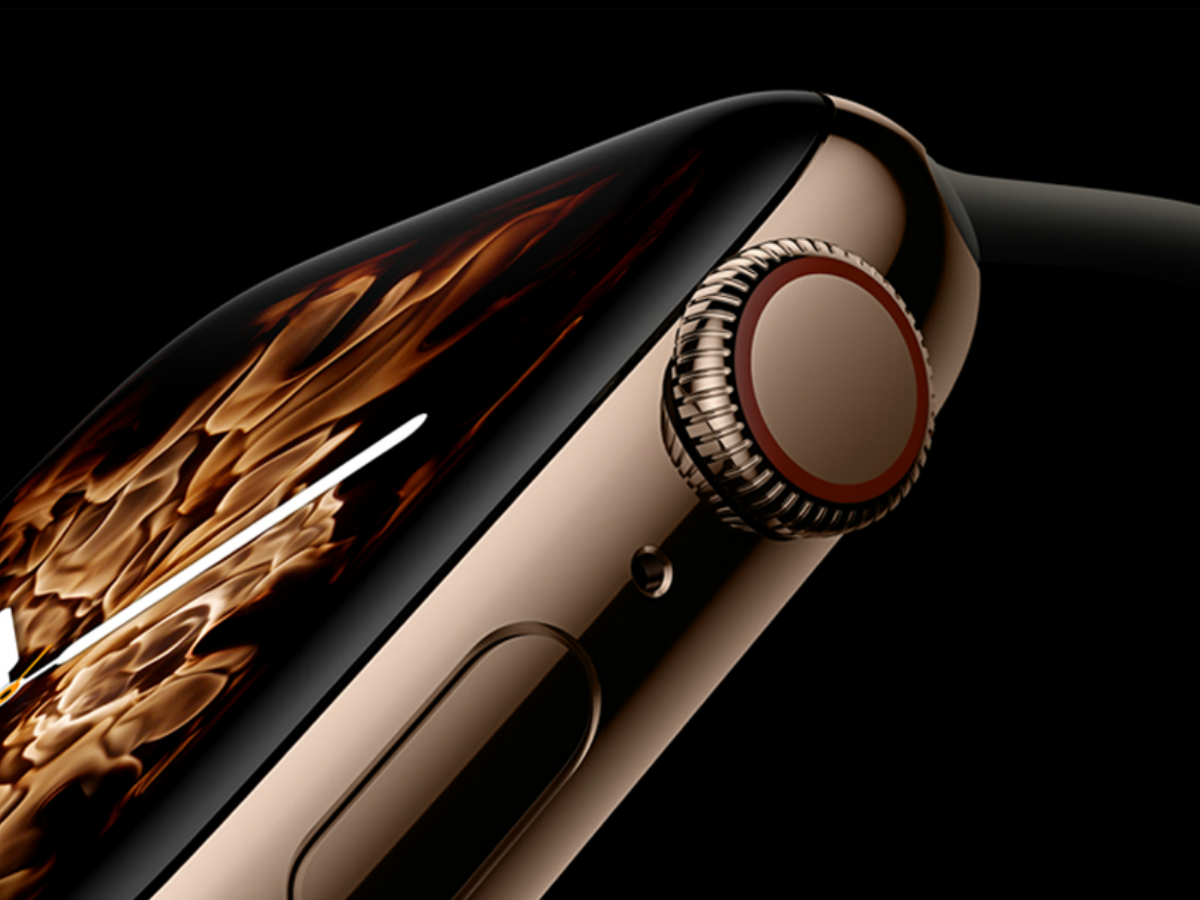 The digital crown on the old Apple Watch was just a static instrument — the new Series 4 introduces haptic feedback. That means it'll vibrate subtly when you're scrolling through lists of podcasts, so that you get to feel each entry as you go. It's a subtle improvement (and honestly, we feel like we use the touchscreen to scroll on our Apple Watch 3 much more often than the crown), but it's one of those small aesthetic touches that we've come to expect from Apple.
It will work with all existing accessories
Rest easy, those who have bought heavily into the Apple Watch ecosystem. All of those Apple Watch straps we've recommended over the years will work with your new Apple Watch Series 4, although there are a load of new straps available to coincide with the launch, including such Apple-esque colour names as "Cape Cod Blue" and "Hibiscus". Your existing chargers will also work with the new watch, although we sadly didn't get an update on Apple's own wireless charging dock during this press conference.
Audio gets a big boost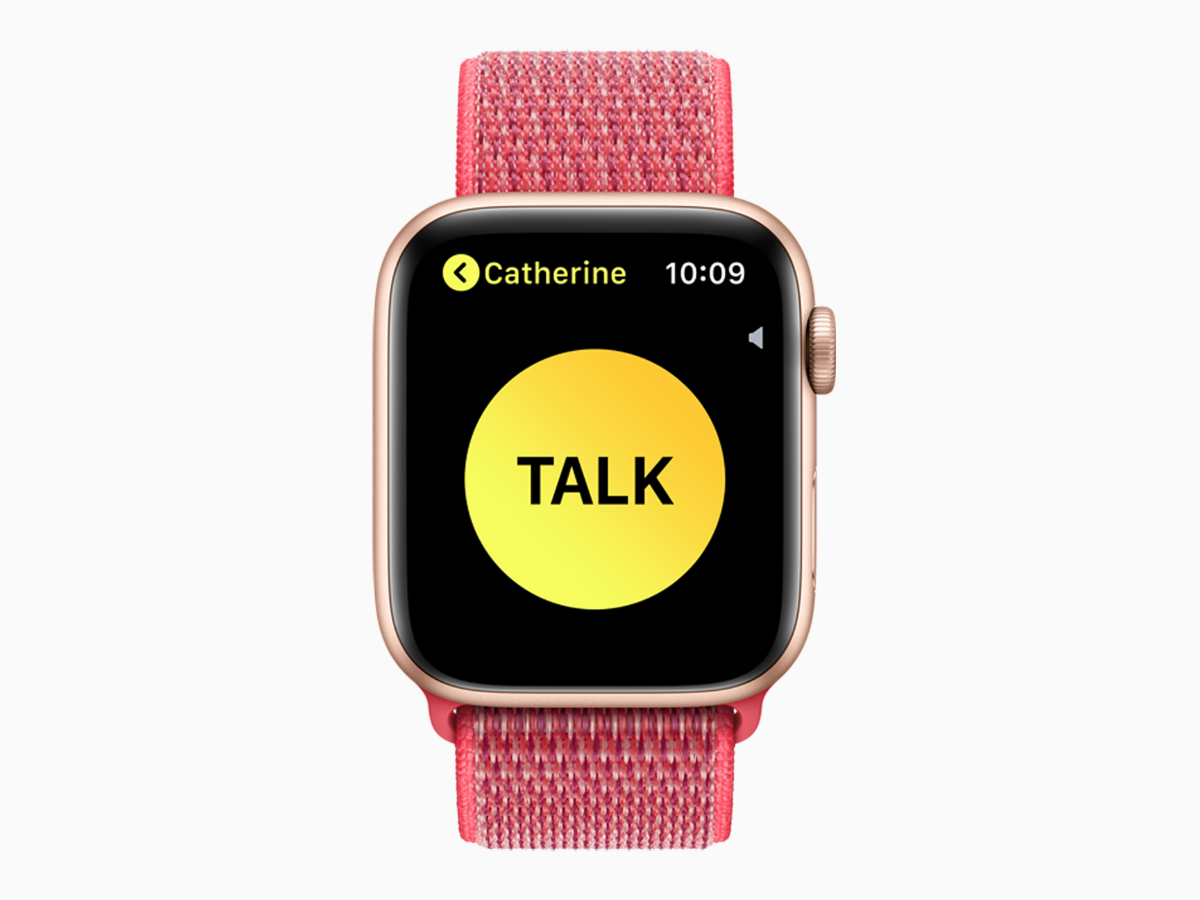 One of the biggest physical redesigns on the watch is that the microphone has been moved onto the other side of the watch, away from the speaker. That should mean that when you take phone calls on your watch like Inspector Gadget, the person on the other end will hear your voice clearer. The speaker has also been given a boost so that audio is clearer and louder than before, although we doubt you'll be using it as a party starter anytime soon.
Battery life is improved for exercise fiends
Ask any Apple Watch owner what they would improve about it, chances are they'll tell you it's battery life. Sadly, the Apple Watch Series 4 still only has the same 18-hour battery life, so you'll still need to charge it every night (although we've found Series 3 can actually last a day-and-a-half if pushed). The big improvement, though, is with outdoor tracking using GPS — Series 4 will now last 6 hours in this mode, meaning even the slowest marathon runners should be able to track their entire, gruelling performance.
Bluetooth 5.0 offers more range
The Bluetooth chip in the Apple Watch Series 4 has also received an upgrade — whereas the previous generation was based on the 4.2 standard, the new model boasts Bluetooth 5.0. What does that mean? Well, probably not a lot for most people, but if you use your watch with recently-released headphones, it could mean more speed, better range, and lower power consumption — all the good stuff that comes with newer wireless technology, basically.
The Nike+ variants boast light-reflecting Nylon straps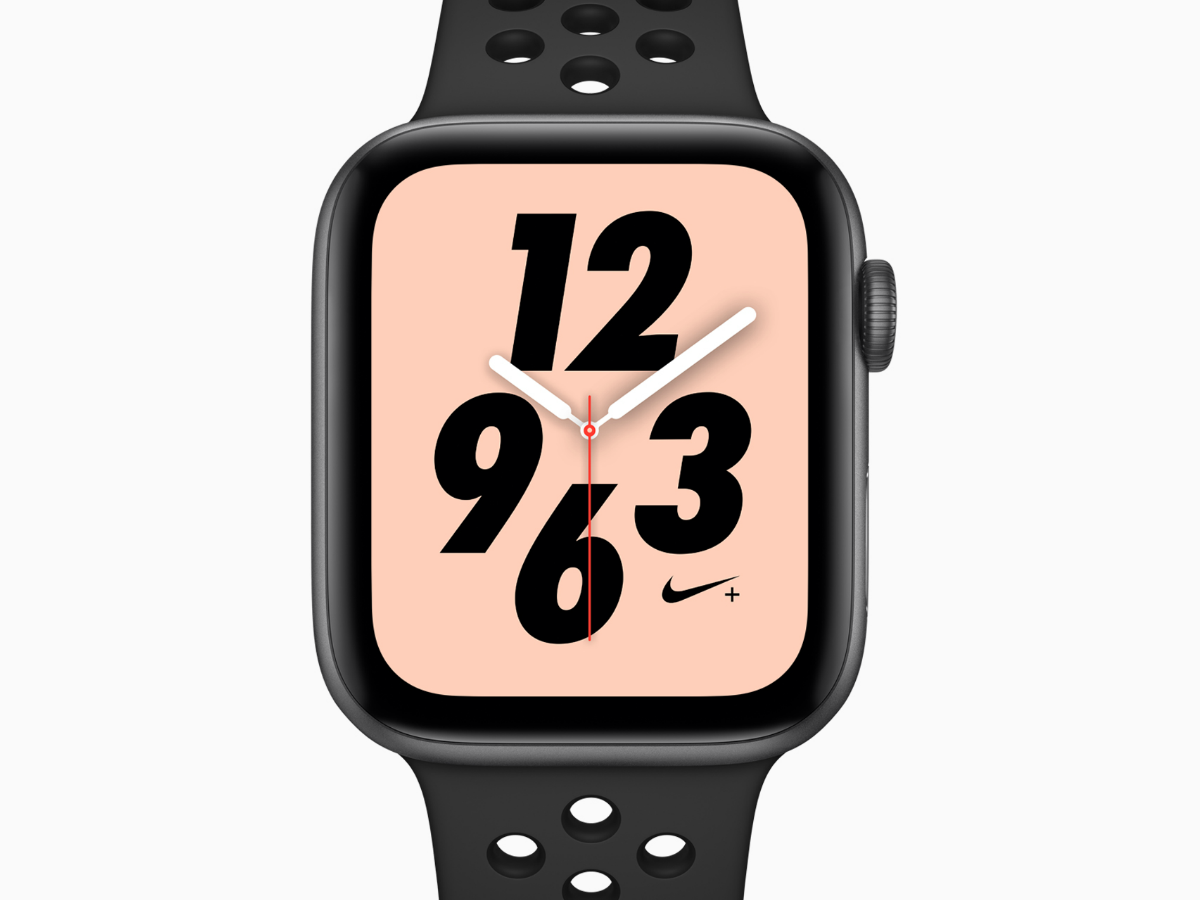 As with previous generation Apple Watches, Series 4 will also be available in Nike+ models, with both Sport Band and Sport Loop strap options. The nylon straps have reflective material woven into them, perfect for those athletes who just can't resist running around in the dark. There's also a new Nike+ watch face that really makes the most of that 30 per cent larger screen.
This thing loves your heart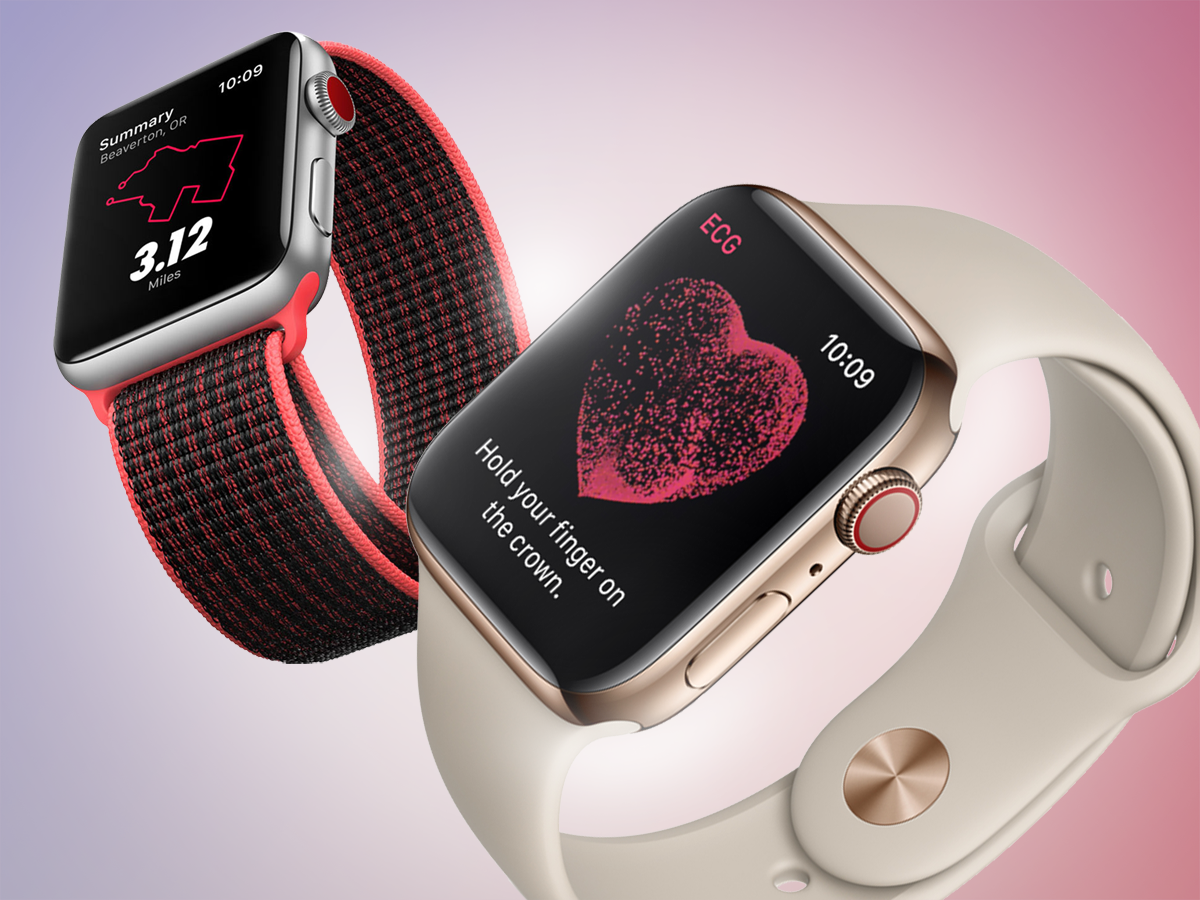 Like all previous Apple Watch, there's a heart rate sensor on the back of the watch which keeps track of your BPMs throughout the day. The two green lights that performed this pulse-reading wizardry have been shrunk into one sensor on the back of the Series 4 watch, which aesthetically looks pretty cool. Apple Watch will now also notify you if you're heart rate is particularly low, which could indicate blood flow problems. It will also screen your heart rhythm and send you a notification of anything unusual. But the really impressive heart-health feature on the Series 4 is that Apple has added electrodes into the watch to allow you to take an electrocardiogram. Hold your finger on the digital crown for 30 seconds, and the watch will take readings that will warn you of heart health problems such as stroke risks, and give you data that you can show to your doctor. It sounds as though this feature will be coming to Apple Watch later in the year in the US, with international rollout happening later.
No pride before a fall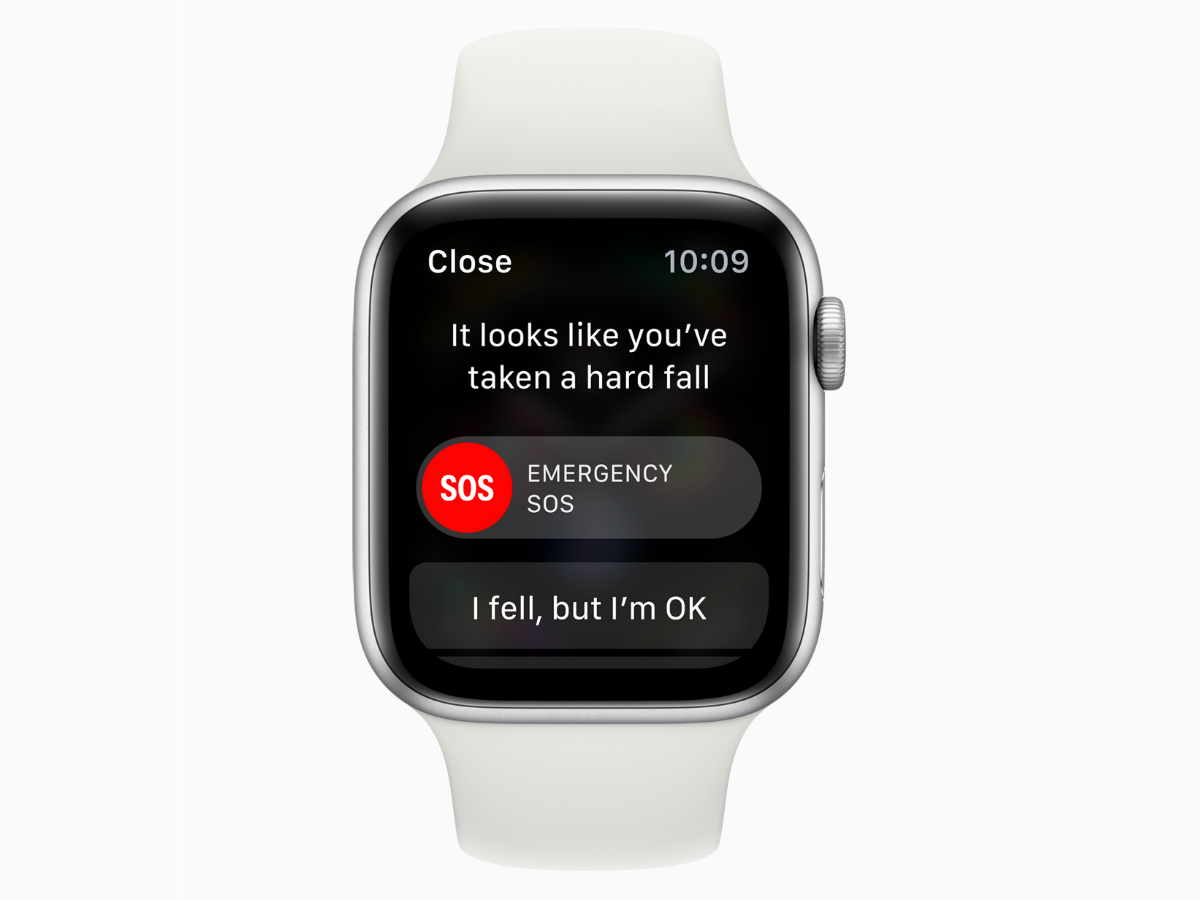 A brand new feature for Series 4 is fall detection — a feature that should appeal to older Apple Watch fans and clumsy ice skaters alike. Apple describes the feature as something it hopes you never have to use, but will appreciate if you do. Basically, Apple has programmed the watch with what it says is a computationally difficult ability to recognise the different physical signs of a trip, slip or fall, and then if it doesn't detect any motion after the incident, it alerts your emergency contact.
Yoga comes to Workouts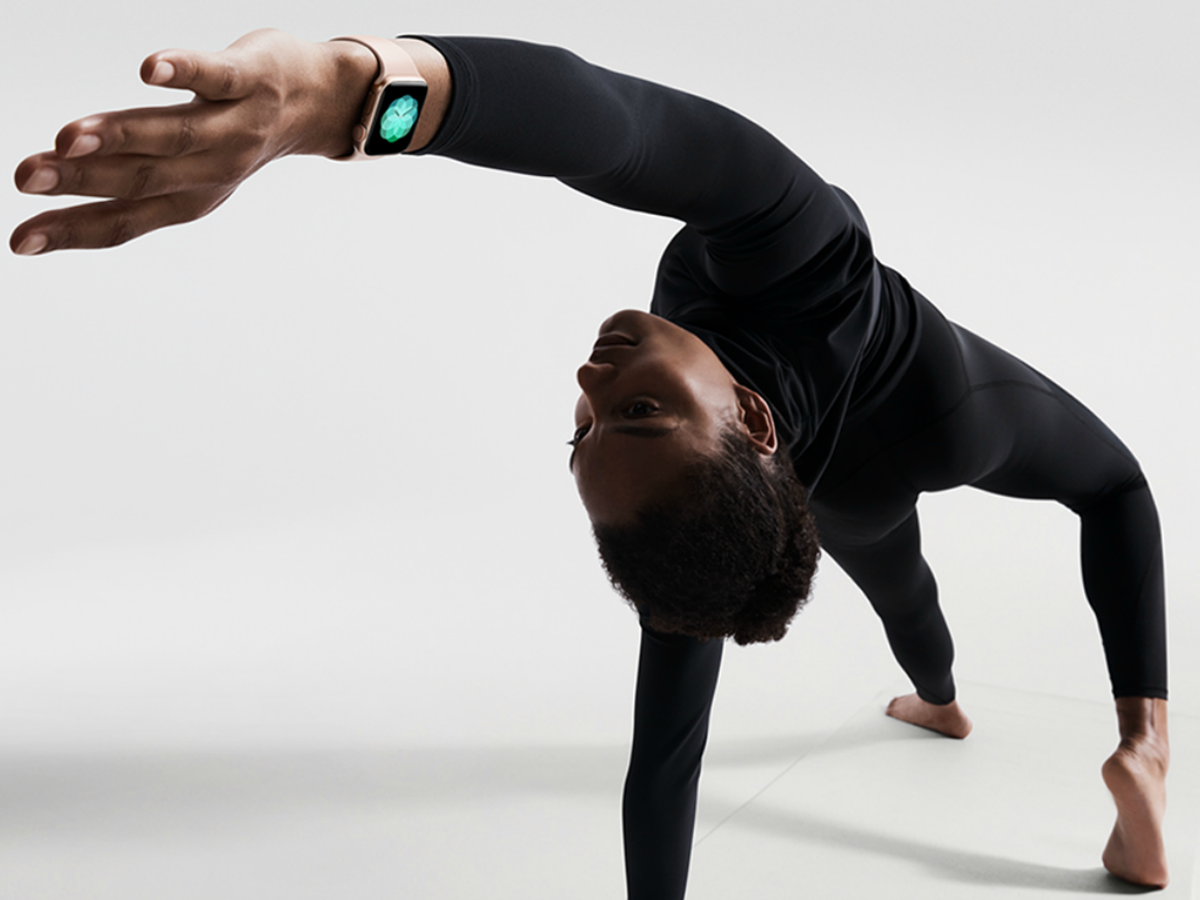 If you believed Apple press conferences, you'd think that Apple Watch owners were an army of super-fit exercise addicts. While that's sadly not the case, fitness features are still a bit part of the feature set for Watch Series 4, and Apple has added yoga to the workouts app for those who want to boast to their friends about the quality and regularity of their downward dog pose.
The Ceramic version is history
OK, we haven't seen that many £1299/£1349 ceramic white or black Apple Watch Series 3s in the wild, but with Series 4, this model is officially history. In fact, the Hermes line of Apple Watch Series 4 now represents the most premium offerings in the lineup, with the most expensive Apple Watch Series 4 costing £1499. Speaking of the Hermes versions, they'll also come with their own bespoke watch face, which will have "colour blocks which change with the passing of time", according to Apple. They'll also obviously have those luxurious soft leather straps that the French fashion house is famous for. As for the watches themselves, there are still the two material options. At the low-end, you have the aluminium finish, which looks slightly duller and less polished than the high-end option, which is Stainless Steel. Both material options have three colour schemes: silver, black and gold, and they appear to be much the same as before.
It's available REALLY soon