Apple Music vs Spotify vs Google Play Music vs Tidal: what's the difference?
Does exactly what is says on the tin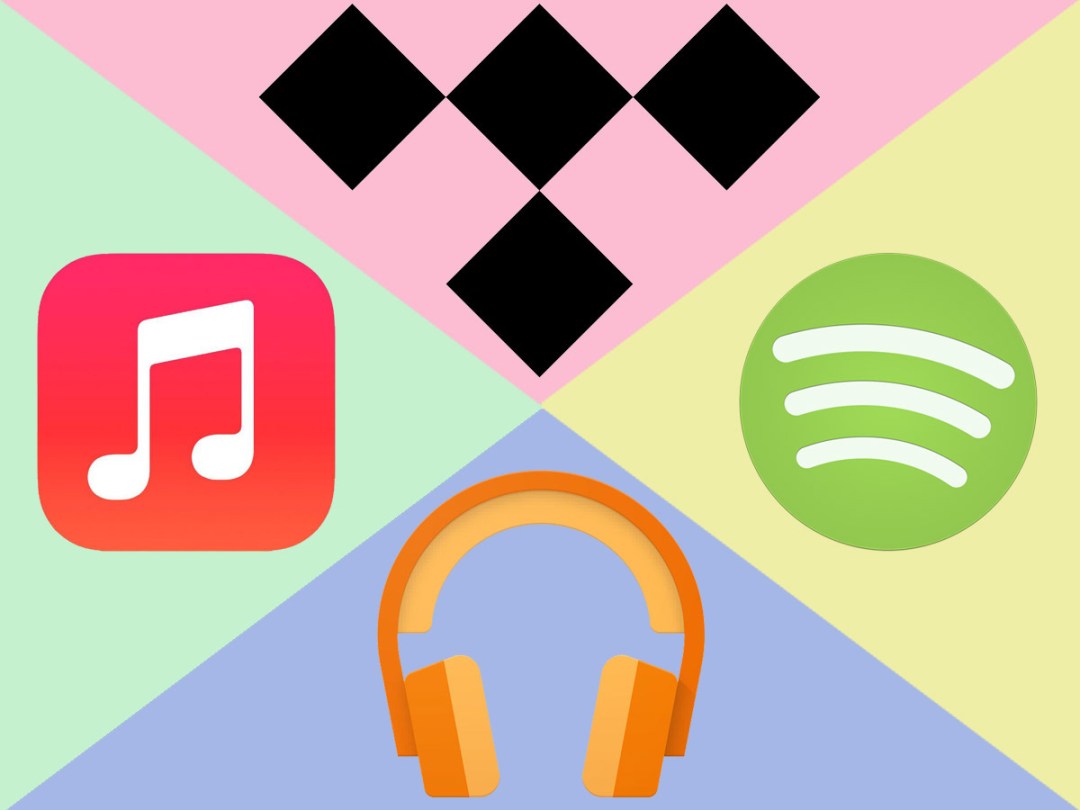 Apple has finally revealed Apple Music, its music streaming service which brings the fight straight to Spotify, Google Play Music and fresh-faced Tidal.
If you've yet to jump on board the all-you-can-eat music streaming bandwagon then save yourself the hassle of trawling through multiple sites and read up on them right here:
Price
Apple has yet to reveal its UK pricing for its Music service, but assuming it's £10 per month with a £15 monthly fee for up to six family devices, it offers the best value for money if you want more than one person on your plan. Hopefully this means we'll see aggressive price cuts from its rivals. Hooray for competition.
It's definitely worth noting that Spotify does offer free music streaming, though you'll have to put up with adverts in between songs. And no, you can't mute them to skip them either.
Library size
The playing field is pretty much equal here, with Tidal lagging behind. Taylor Swift fans will probably want to know that her music is still not available on Spotify after it was pulled.
Having said that, you won't find The Beatles available as part of Apple's 30 million-strong streaming library either. You'll still have to purchase the band's songs through the iTunes Store as normal.
Sound quality
Tidal's lossless format is ahead of the rest of the pack, but you'll be paying twice the price for the privilege. Google Play Music and Spotify both serve tracks up to 320kbps, while Apple has yet to reveal the bitrate of its streaming service.
If Apple sticks with its existing 256kbps variable bitrate, then that's not necessarily the end of the world, as some audiophiles would argue that the ability to change and increase a song's bitrate on the fly, makes tracks actually sounds better than their 320kbp equivalents.
Artist social feed

Apple Music is currently the only service that allows artists to interact with their fans and update their profiles with their musings and photos. The thing is, it's far too early to tell how useful or interesting these pages will actually be, when Facebook, Twitter and Instagram are already being used. Apple Music social pages could just be an extra hassle for artists (or their PRs) to look after. Watch this space.

Freebies

Google Play Music might not offer any free streaming, but it does let you upload up to 50,000 of your own songs to the cloud, letting you access them from anywhere using the Play Music app or web player.

Offline playback
Not much to be said here. All of the music streaming services support offline playback, as long as you're forking out your fee.