Apple iPhone 14 Pro vs Google Pixel 6 Pro: which is best for you?
Apple vs Google. Fight!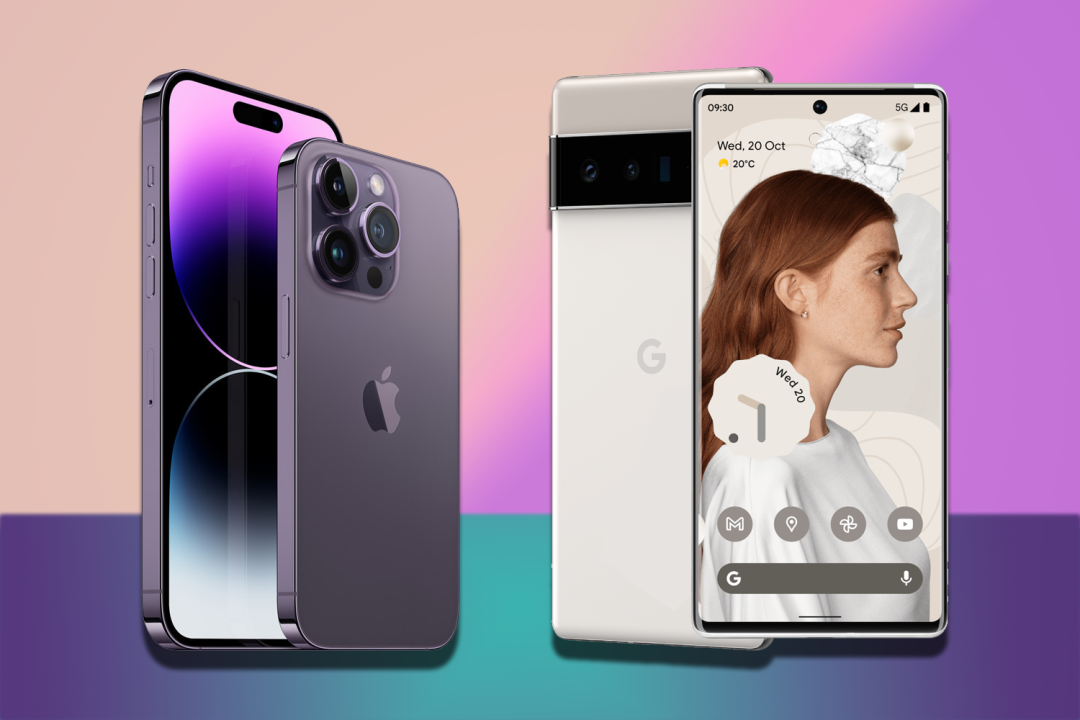 If you're reading an article about the differences between the Apple iPhone 14 Pro and the Google Pixel 6 Pro, then congratulations — it means you're trying to decide between two excellent smartphones, either one of which will serve you well for years to come.
You could, of course, save yourself a read — if you already know whether or not you want an Android handset or an iOS-toting iPhone, then the decision has already been made. Then again, you probably wouldn't be on this page if you knew the answer to that. Perhaps, then, we can help.
While we've yet to review the iPhone 14 Pro or Pro Max, we can still craft a fair comparison based on their specs. We mention the iPhone 14 Pro Max, by the way, as it's identical to the 14 Pro in every way bar screen size and battery life. It's also the most expensive option, so we're going to stick to a straight iPhone 14 Pro vs Pixel comparison, given that even the base 128GB iPhone Pro Max costs a whopping $1099/£1199.
It's worth bearing in mind that the new Pixel 7 and Pixel 7 Pro will also be announced on 6 October, so it might be worth waiting to see what Google reveals before pulling the trigger.
Right, with that out of the way, let's dig in.
Apple iPhone 14 Pro vs Google Pixel 6 Pro: price and release date
The Google Pixel 6 Pro was released on 28 October 2021, while the newer iPhone 14 Pro will hit shelves on 16 September. The prices for all the model variants are below:
| Model | 128GB Price | 256GB Price | 512GB Price | 1TB Price |
| --- | --- | --- | --- | --- |
| Apple iPhone 14 Pro | $999/£1099 | $1099/£1209 | $1299/£1429 | $1499/£1649 |
| Google Pixel 6 Pro | $899/£849 | $999/£949 | $1099 (N/A in UK) | N/A |
The difference in price is pretty clear — The Pixel 6 Pro is comfortably the cheaper option, regardless of which model you go for. Beyond the fact that Google's flagship was launched last year, Apple's usually premium RRP is up to £150 more than last year's iPhone 13 equivalents, with inflation and the weaker pound being touted by many as the reason.
Apple iPhone 14 Pro vs Google Pixel 6 Pro: design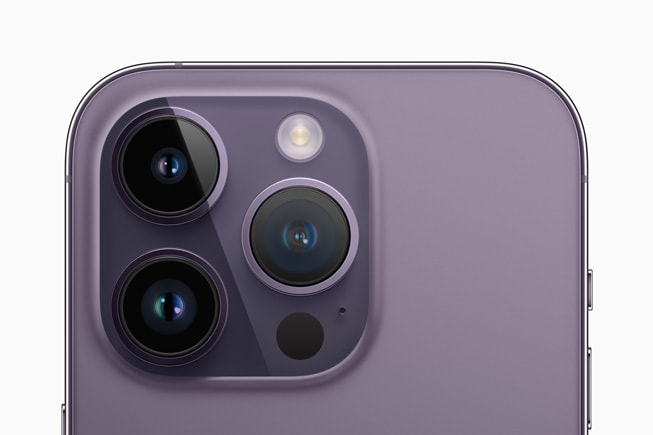 The iPhone 14 Pro and Pixel 6 Pro are opposites in practically every way. In one corner, we have the sleek iPhone 14 Pro — near-identical to its predecessor, it's unmistakably an iPhone, thanks to its, metal banding, flat screen, and, of course, the prominent, instantly recognisable rear triple-lens camera setup.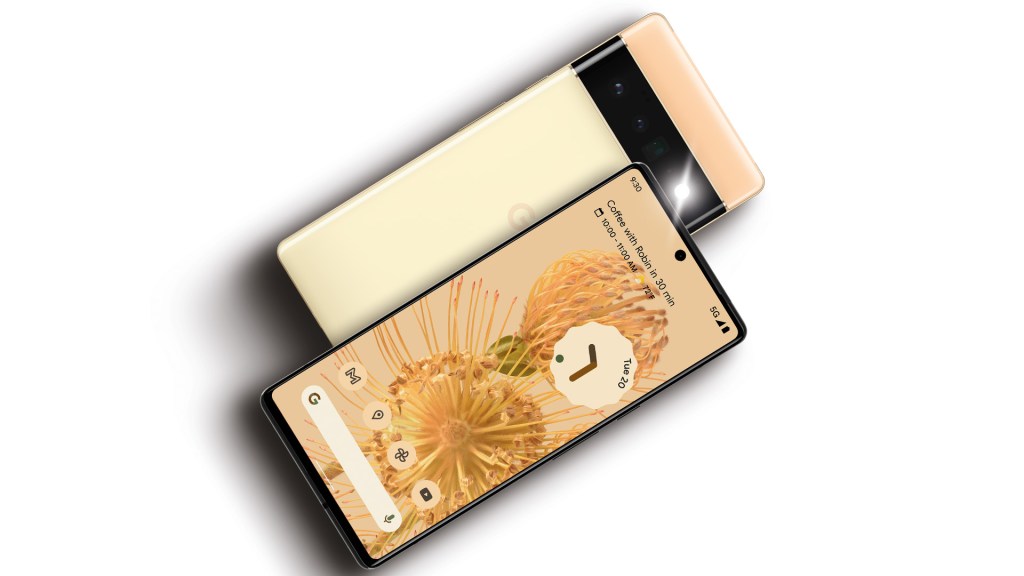 Google's offering, is far different. With a leaner shape and less pronounced rounded corners, it's more rectangular in shape, with the curved display lending the screen a more organic feel. Its rear camera bump is pretty unique too, proudly jutting out in a strip along the back, separating the Pixel 6 Pro's dual rear colours.
Overall, they're both attractive handsets, and the winner comes down to personal preference.
Apple iPhone 14 Pro vs Google Pixel 6 Pro: screen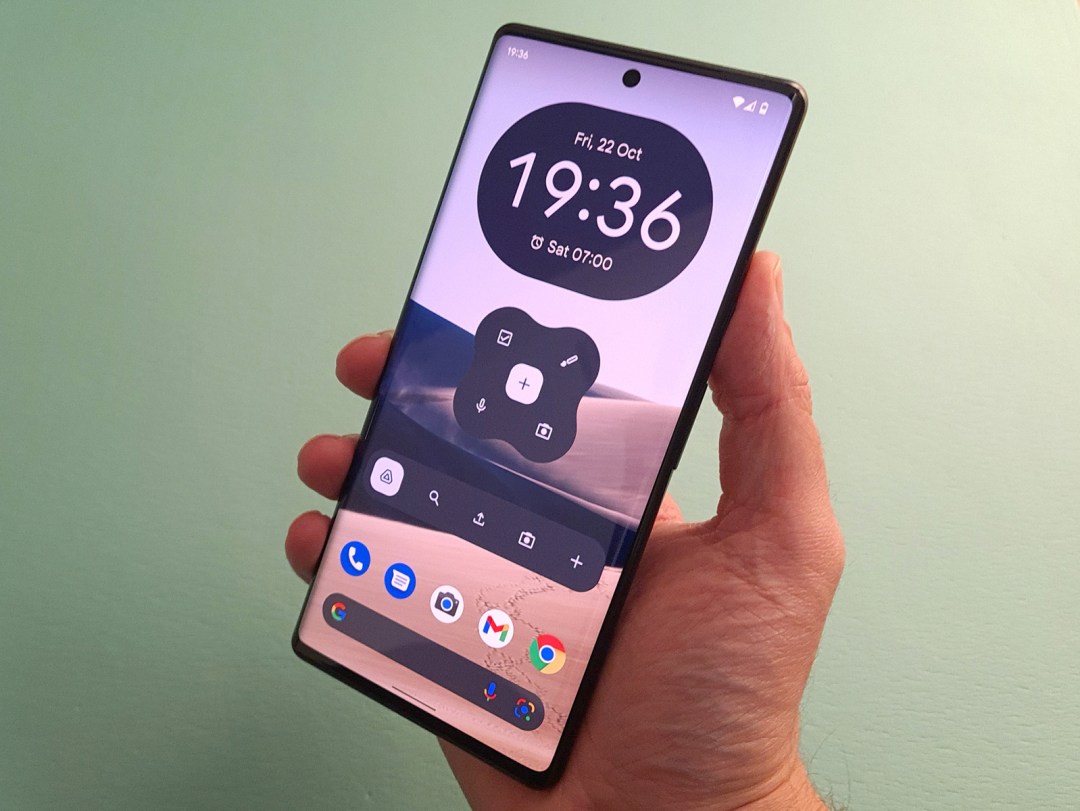 The Pixel 6 Pro has a substantially larger 6.71in display compared to the iPhone 14 Pro's 6.1in offering. Both displays are OLED affairs, which means punchy colours and gloriously rich, deep blacks. Apple's display easily trounces the 6 Pro in the brightness department though, with a staggering 2000 nits of max brightness versus a paltry 800. This means that you're likely to have a far easier time with the 14 Pro in bright sunlight.
The Pixel 6 Pro ekes ahead of its iPhone rival on the resolution front though, with a more pixel-packed 1440 x 3120 resolution compared to the 16 Pro's 1179 x 2556. You're unlikely to notice much difference in the real world though.
When it comes to main physical screen differences, it's hard to escape comparing the huge pill-shaped cut-out in the 14 Pro's screen, compared to the much smaller pin-hole alternative in the Pixel 6 Pro's display. Apple's version replaces the notch, and houses both the front-facing selfie cam, as well as all the kit required for Face ID. It's called the Dynamic Island, (yes, really), which is a label that makes more sense when you take into account the fact that it can contextually host different information/controls, depending on what app you're using (more on that in a bit). The pin-hole camera of the 6 Pro has no such fancy tricks up its sleeve, but there's no denying it looks far sleeker while being less intrusive.
Lastly, both screens support up to 120Hz refresh rates, resulting in super-smooth scrolling and gaming. They're both variable too, with the 6 Pro offering 10-120Hz depending on the application, with the 14 Pro supporting 1-120Hz. This ability to tweak refresh rates handily means less drain on the battery.
Overall, both handsets have impressive screens that deliver on clarity and features, and you won't be disappointed with either way.
Apple iPhone 14 Pro vs Google Pixel 6 Pro: camera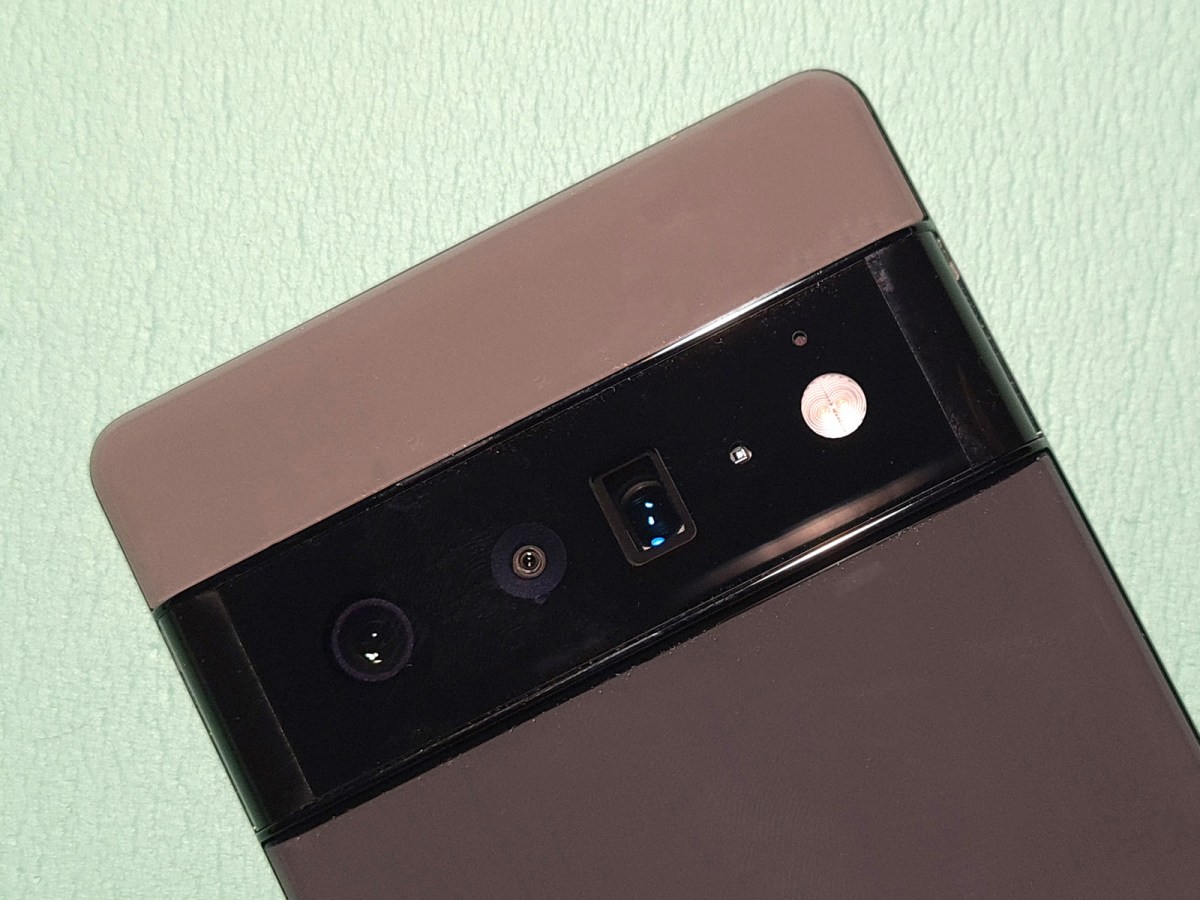 Both handsets feature a triple rear camera setup, and their full specs are below:
| Model | Wide | Ultrawide | Telephoto | Video |
| --- | --- | --- | --- | --- |
| Apple iPhone 14 Pro | 48 MP, f/1.8, 24mm, 1.22µm, dual pixel PDAF, sensor-shift OIS | 12 MP, f/2.2, 13mm, 120˚, 1.4µm, dual pixel PDAF | 12 MP, f/2.8, 77mm, PDAF, OIS, 3x optical zoom | 4K@24/25/30/60fps, 1080p@25/30/60/120/240fps, 10-bit HDR, Dolby Vision HDR (up to 60fps), ProRes, Cinematic mode (4K@30fps), stereo sound rec. |
| Google Pixel 6 Pro | 50 MP, f/1.9, 25mm, 1/1.31″, 1.2µm, Dual Pixel PDAF, Laser AF, OIS | 12 MP, f/2.2, 17mm, 114˚, 1.25µm | 48 MP, f/3.5, 104mm, 1/2″, 0.8µm, PDAF, OIS, 4x optical zoom | 4K@30/60fps, 1080p@30/60/120/240fps; gyro-EIS, OIS |
The iPhone 14 Pro's camera setup has had a fairly impressive overhaul in the form of a main 48MP camera (versus the iPhone 13 Pro's 12MP offering). this, coupled with a 65 per cent larger sensor that promises even more detail, especially in low-light environments.
The triple-camera setup of a wide (48MP), ultrawide (12MP), and telephoto (12MP) lens remains, although there's an additional 2x telephoto, expanding zoom options to 0.5x, 1x, 2x, and 3x. The TrueDepth front selfie camera also now has autofocus and a larger aperture, along with better light sensitivity for improved performance in dimmer conditions.
Google's rival is no slouch on the photography front either, with an impressive triple camera setup of its own, consisting of a 50MP main wide camera, along with a 48MP telephoto and 12MP ultrawide. The 6 Pro offers a slightly better 4x zoom optical zoom, and both handsets use processing magic to help ensure that your shots come out looking their very best at the touch of the shutter button.
We were very impressed with the Pixel 6 Pro's camera in our review, where it shined in practically every scenario, including zoom, low-light photography, and more. We've yet to review the iPhone 14 Pro, but we've got high hopes for it too, especially given Apple's prowess when it comes to smartphone photography.
Apple iPhone 14 Pro vs Google Pixel 6 Pro: specs, power, and bettery life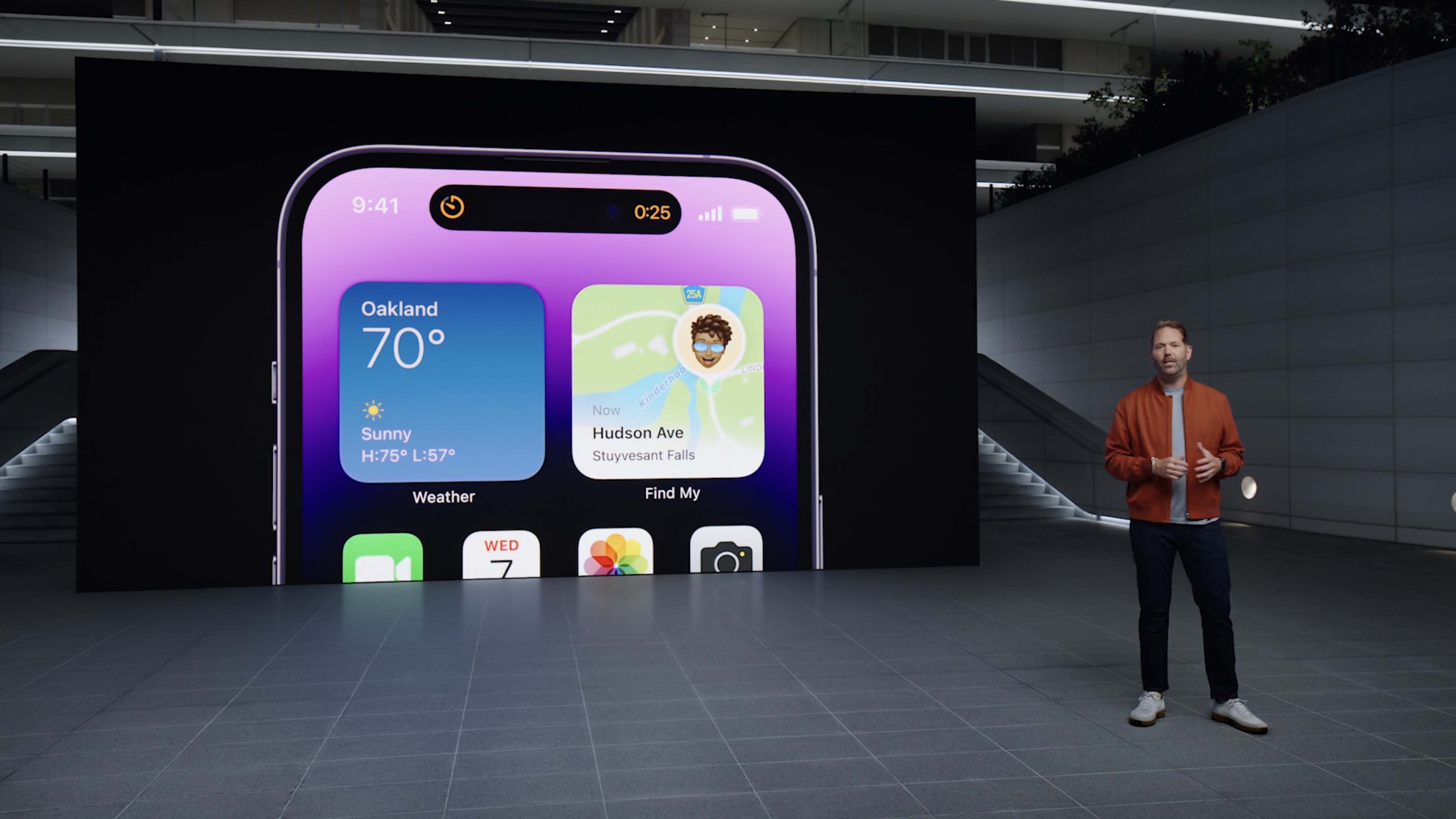 Given that last year's Apple A15 Bionic process was more powerful than Google's Tensor CPU, it's no surprise to see that the new A16 Bionic processor in the iPhone 14 Pro widens the gap between the Tensor silicon found inside the year-old 6 Pro. The iPhone 14 Pro, on the other hand, has 6GB of RAM versus the 6 Pro's 12GB, though given Apple's tight optimisation, we've never felt any iPhone has been lacking in the RAM department.
Storage-wise, both phones can be snapped up in 128GB, 256GB and 512GB variants, though the 512GB version of the Pixel 6 Pro isn't available in the UK. The iPhone 14 Pro is also rocking a cavernous 1TB model, making it ideal for media hoarders.
Overall, despite Apple's newer, fast processor, neither phone will disappoint you in the power department, with multitasking and the latest games proving no problem. If you'd prefer local storage over cloud solutions though, it's hard to beat the iPhone's 1TB capacity – though you'll pay a pretty penny for that storage space.
When it comes to battery capacity, Apple have kept their tradition of mysterious silence when it comes to actual capacity figures, but inevitable teardowns will reveal the details soon enough. At the time of writing, MacRumors has obtained information from a database suggesting that the iPhone 14 Pro battery now has a 3200mAh capacity, as opposed to last year's 3095mAh one.
In contrast, the Pixel 6 Pro has a larger 5000mAh battery, which comfortably lasted us a day of heavy use during our review. We expect Apple's claims of the longest iPhone battery life to date will prove to be true when it comes to our iPhone 14 Pro review too, given how well Apple has optimised its software and hardware in the past.
Apple iPhone 14 Pro vs Google Pixel 6 Pro: OS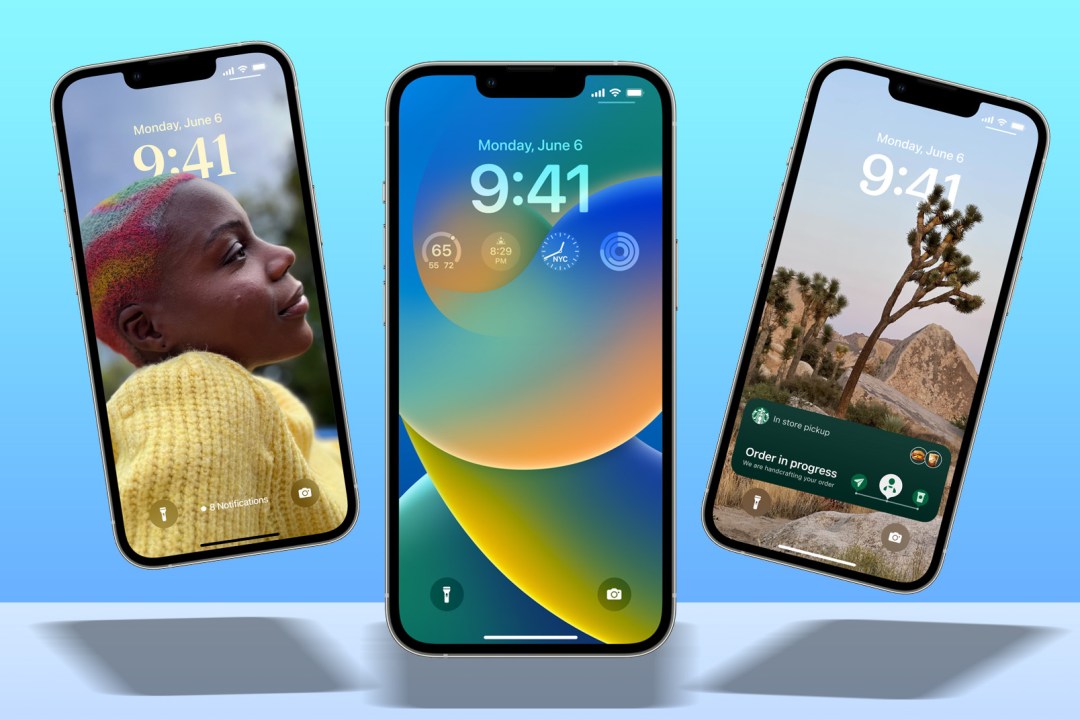 Android vs iOS is a rivalry that's gone on for more than a decade. Like the never-ending Windows/Mac OS debate, there's no right answer — it just depends on personal preference and what you'd prefer. Both Apple and Google's OS' have matured to a point where they offer superb functionality.
Apple's iOS 16 release offers some welcome new functionality in the form of useful lockscreen widgets, as well as a clever use of the iPhone 14 Pro's Dynamic Island screen notch, which can host contextual controls and information depending on what you're currently doing.
Discussing iOS vs Android is an entire article on its own, but if we had to boil it down, you might prefer Android if you prefer to tinker and set things up to your liking, but in all honesty you won't be disappointed with either, unless you're a serious power user.
Feel free to read more about iOS 16 and Android 13, to see which ones takes your fancy. Chances are you'll want to stick to what you're familiar with already, but there's nothing wrong with a change to keep things feeling fresh, and it shouldn't take too long to get used to one over the other.
Apple iPhone 14 Pro vs Google Pixel 6 Pro: verdict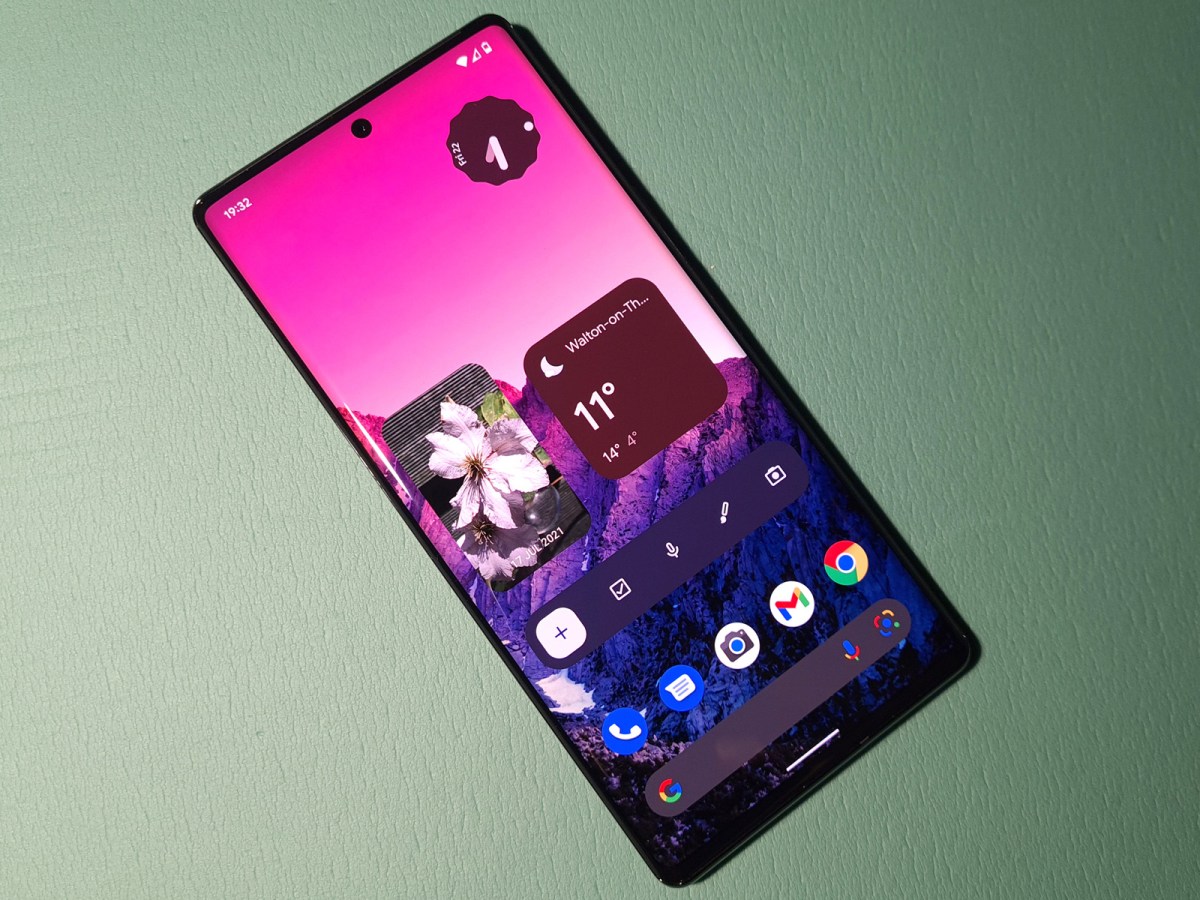 Until we review the iPhone 14 Pro ourselves, we're hesitant to provide a definitive verdict. In this day and age, there's no real right answer for everyone either — one handset will be better for some people, depending on their needs and preferences.
In summary though, these are both superb handsets, with excellent cameras and performance, with feature-rich operating systems and a slick design. The lower cost of the Pixel 6 Pro is hard to overlook though, and it might drop even further when the Pixel 7 Pro is revealed on 6 October.