Apple's M1 Pro and M1 Max chips: what you need to know
Pro to the Max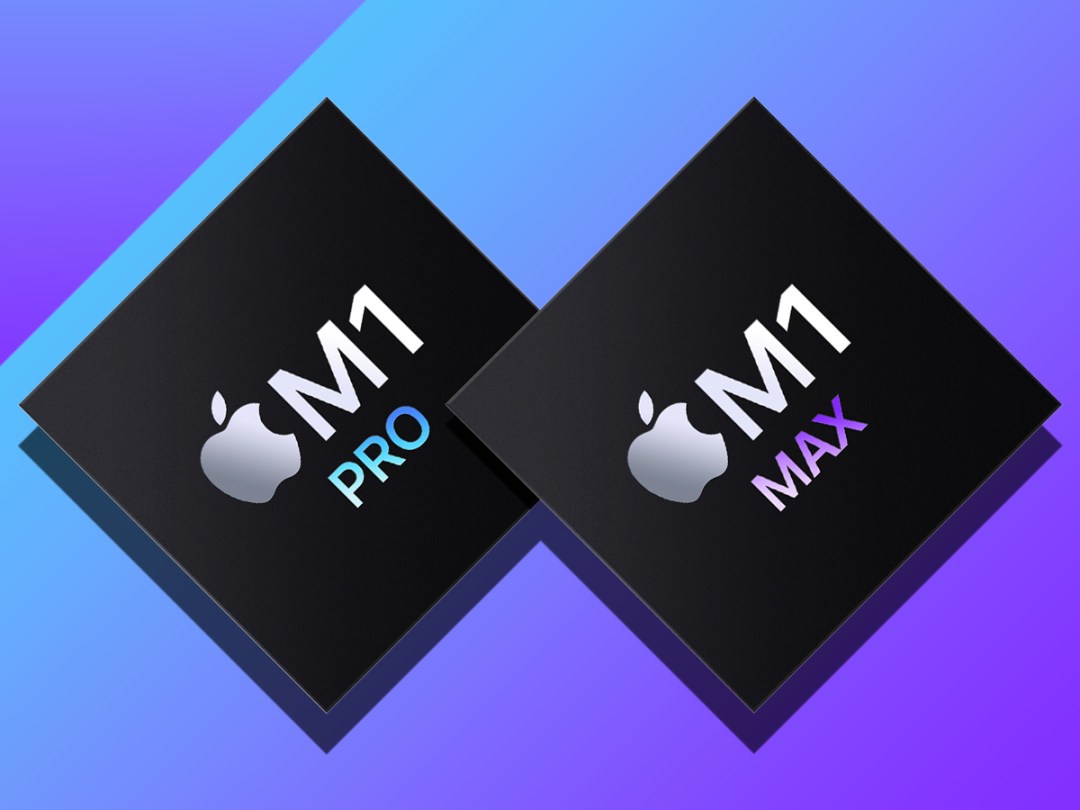 Although Apple has now released its M2 chip, but putting aside the Intel-powered Mac Pro for now, the most powerful hardware in the Apple lineup runs the M1 Pro and M1 Max – these chips were introduced in late 2021 inside the 14 and 16-inch MacBook Pro as well as the Mac Studio.
These chips are the latest upshot of Apple taking control of its own silicon, making the company's own M1 seem like yesterday's news – a trick the M1 itself pulled on the rest of the industry in 2020. Here's what you need to know about the Pro and Max.
They're fast – really fast
Apple's scaled up its M1 architecture to make a fully pro chip. The M1 Pro is a 10-core CPU with eight high-performance cores and two high-efficiency cores. Its 33.7 billion transistors more than double the count in the M1. CPU performance is up to 70% faster and the performance of its up-to-16-core GPU can be twice as fast as the M1's. And the M1 was already plenty fast.
Not enough? The Max goes further, combining the Pro's 10-core CPU with a 32-core GPU. Its 57 billion transistors make for the largest chip Apple's ever made – and easily the most powerful, with up to 4x graphics performance over the M1. Do you need all that? Probably not: this chip really is for pros. But if you do? Bliss.
They smash the M1's 16GB RAM ceiling
Not all RAM is alike. This is obvious when using entry-level M1 machines with 8GB that feel more like Macs packed with double that. Nonetheless, power-hungry apps (and users) can never have enough memory – and the M1 Pro and M1 Max duly oblige.
The M1 Pro maxes out at 32GB with 200GB/s of memory bandwidth – respectively two and three times what the M1 offers. The Max doubles both of those figures.
If you're doing the maths, that means up to 64GB of 'unified memory'. Apple says PC notebooks top out at 16GB of graphics memory, meaning its own chips will now enable demanding graphics-intensive tasks previously out of bounds for such systems – and still impossible on broadly equivalent rival hardware.
They're ideal for 4K and 8K ProRes video editing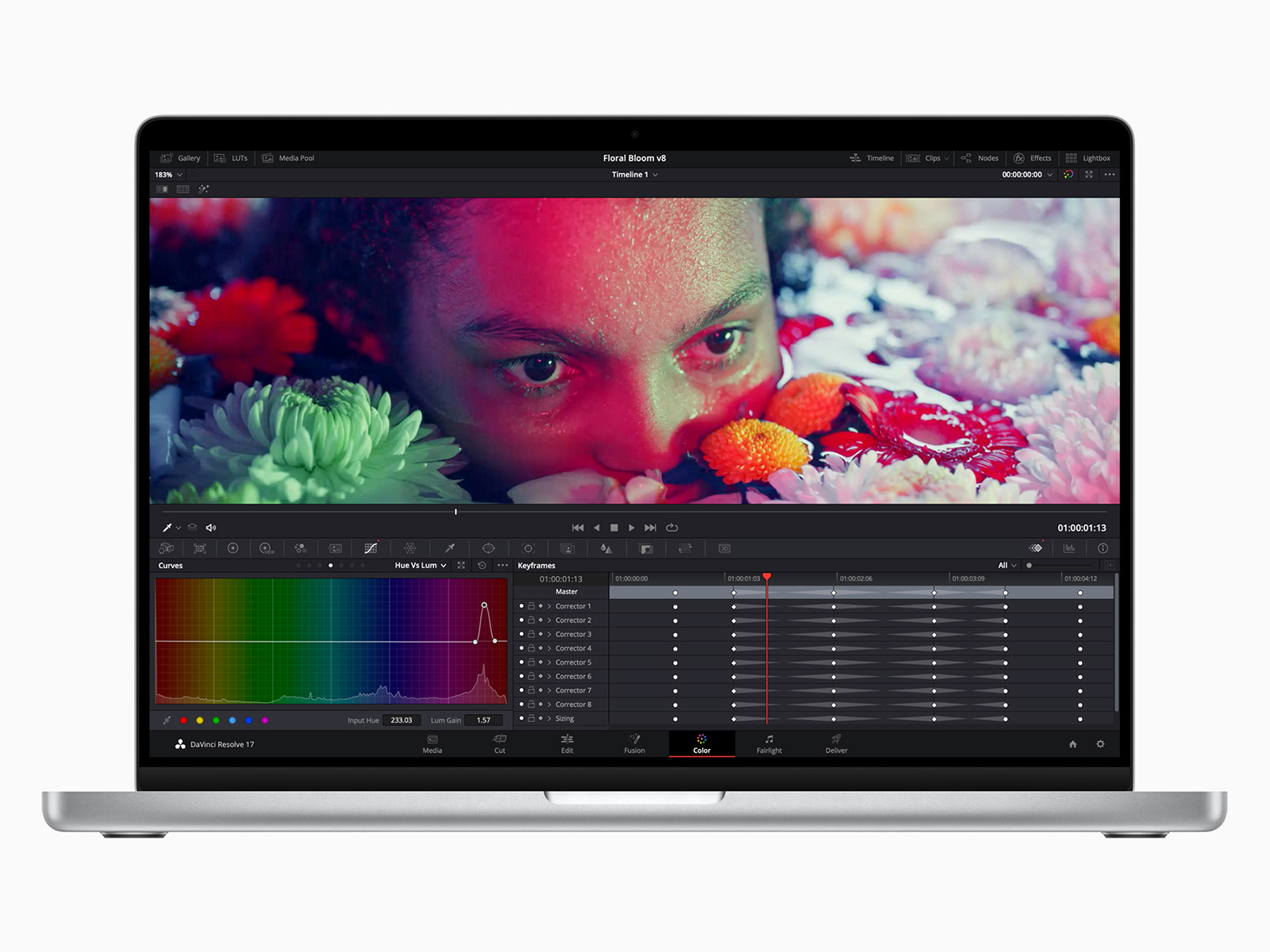 Video continues to ramp up in quality to the point even smartphones let you mess around with 4K. The M1 Pro and M1 Max scoff at such trivial tasks. They're both equipped with enhanced media engines that include dedicated ProRes accelerators, and the Pro happily plays back multiple 4K and 8K ProRes streams while using little power.
The M1 Max goes further, letting you edit up to 30 streams of 4K ProRes or seven streams of 8K. Apple says this bests a 28-core Mac Pro with AfterBurner, only you're using a computer you can take anywhere, without having to inconveniently lug around a display and a miles-long extension cable.
They make the right connections
We were big fans of the M1 MacBook Air and MacBook Pro 13in in 2020, but both machines were limited in terms of I/O. Two Thunderbolt 3 ports were all you got, along with the means to drive a single external 6K display.
The M1 Pro and M1 Max upend everything, suggesting Apple's pro Macs will now at least feature three Thunderbolt 4 ports, an SDXC card slot, an HDMI port and a fancy headphone port that supports high-impedance headphones. And if you're unhappy unless surrounded by screens, as if starring in a dodgy sci-fi flick, you're in luck: the M1 Pro can cope with two external 6K displays – and the Max supports three and a 4K telly!