6 things to know about Netflix on Sky Q
The world's biggest streaming service is coming to the UK's best TV service. Here's what you need to know
Sky Q is our favourite TV service – it's not cheap, but if you want the best telly experience around your home (and out of it), then it blows away the competition. The catch has traditionally been that it's been restricted to broadcast TV and Sky's own content, meaning you needed to get a smart TV or streaming device to watch content from other providers.
Sky now seems to be opening up to the idea that people don't just want to watch Game of Thrones, and may instead be open to Stranger Things as well, so it's forged a relationship with Netflix. From November, the Netflix app will land on the Sky Q interface, allowing you to stream to your heart's content. But Sky wants more than that — it wants you subscribing to its Box Sets and Netflix together as part of its "Ultimate On Demand", which will then make Netflix a much more integrated part of the experience.
If you're a fan of Netflix AND Sky Q, we've got everything you need to know about the upcoming marriage of content providers.
It'll cost £10 a month for Netflix and Sky Box Sets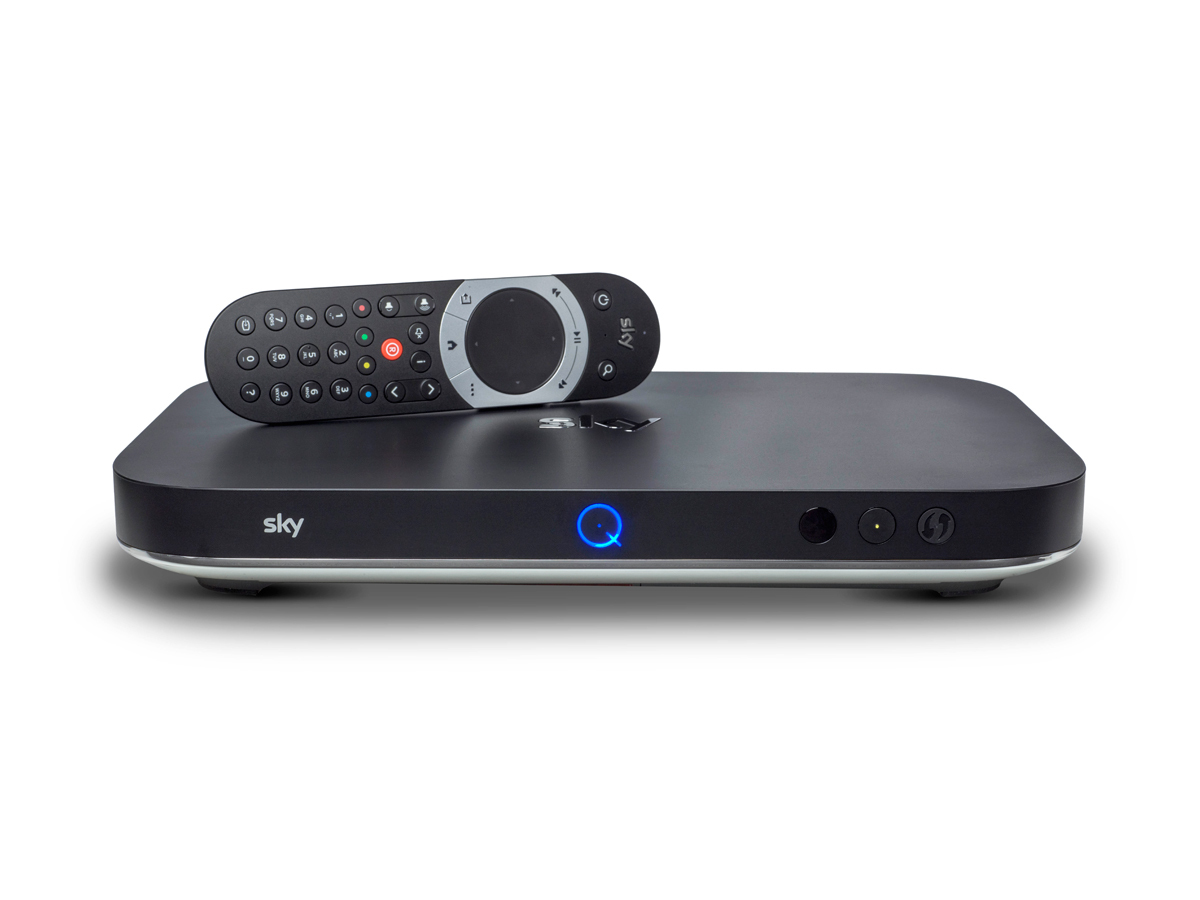 This is a big deal for those who love on-demand: if you want to get Sky's Box Sets (currently £5/month) and Netflix (the £7.99/month HD tier) then you can get both through Sky for £10/month — a £3/month saving. Sky's calling this the "Ultimate On Demand" package, and it's available for pre-registration now at Sky.com/Netflix before it rolls out in November.
But you won't get Netflix 4K unless you subscribe to multi-room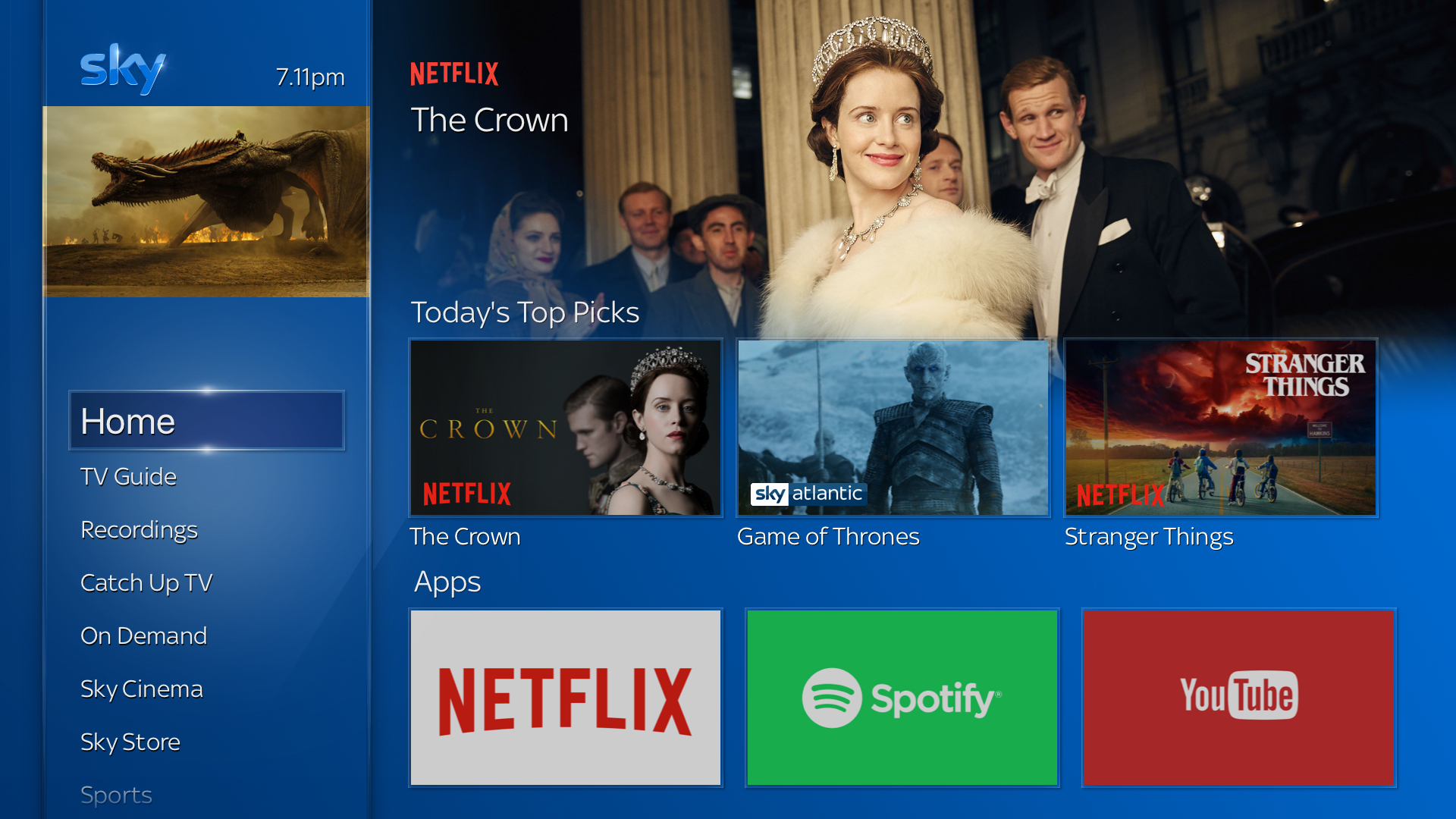 Existing Netflix subscribers might have spotted a catch in the paragraph above: it also has a £9.99 tier which you need to subscribe to in order to get shows in 4K. If you subscribe to the "Sky Q Experience" offer, which is essentially what Sky calls "multi-room" these days, then your £10 a month will get you the Netflix UHD subscription. Just bear in mind that the Sky Q Experience starts at £12/month.
HDR won't be possible on Sky Q…for now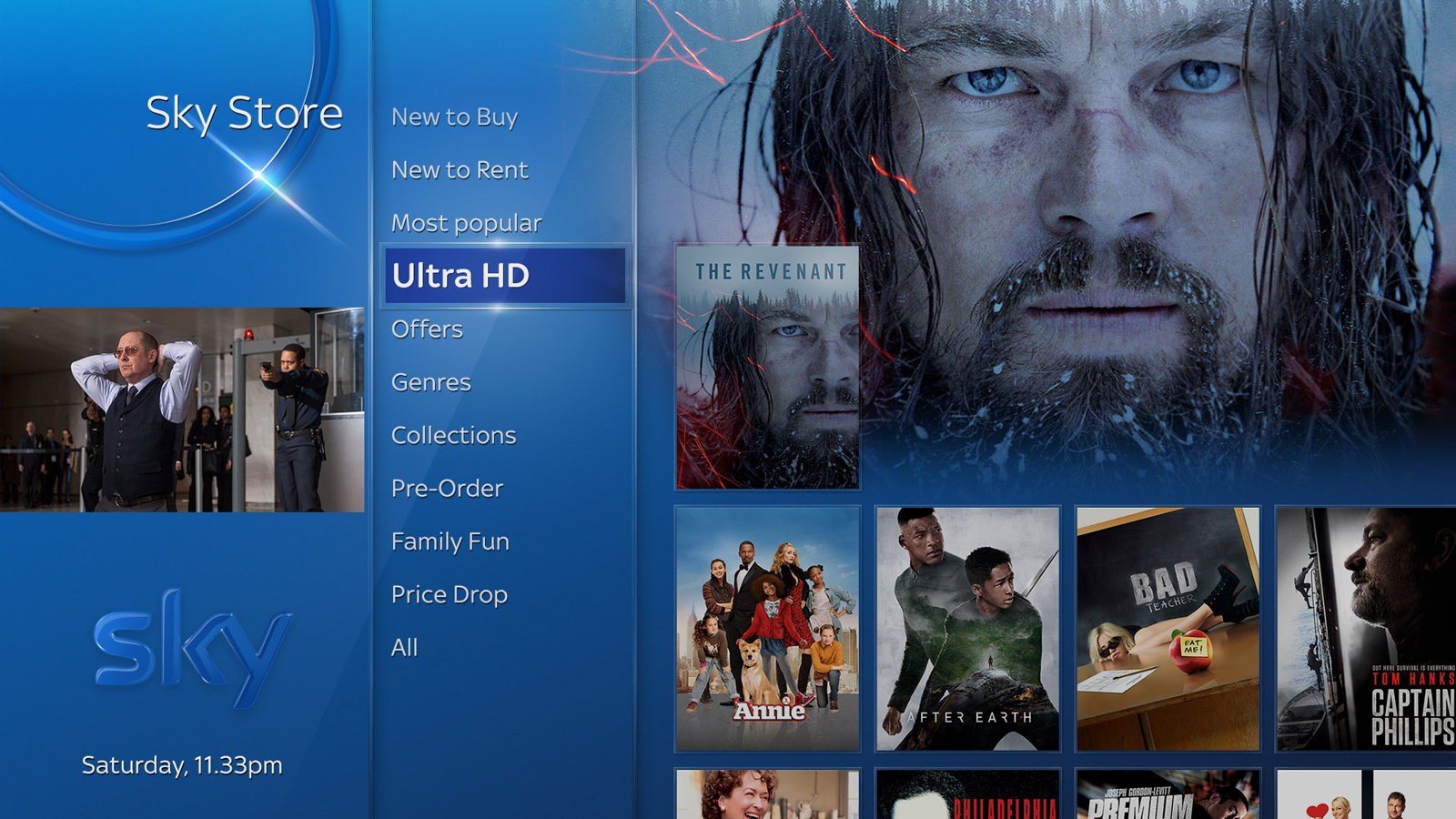 One of the good things about subscribing to the top Netflix tier is that many of its shows are available in high dynamic range, which really makes the most out of the latest 4K TVs. Sadly, though, Sky Q doesn't support HDR at this stage, so that means neither will Netflix. Sky told us that HDR isn't a feature that's requested by its audience, but that it is on the roadmap for its Sky Q box at some point in the future.
Ultimate On Demand brings Netflix to the Sky Q interface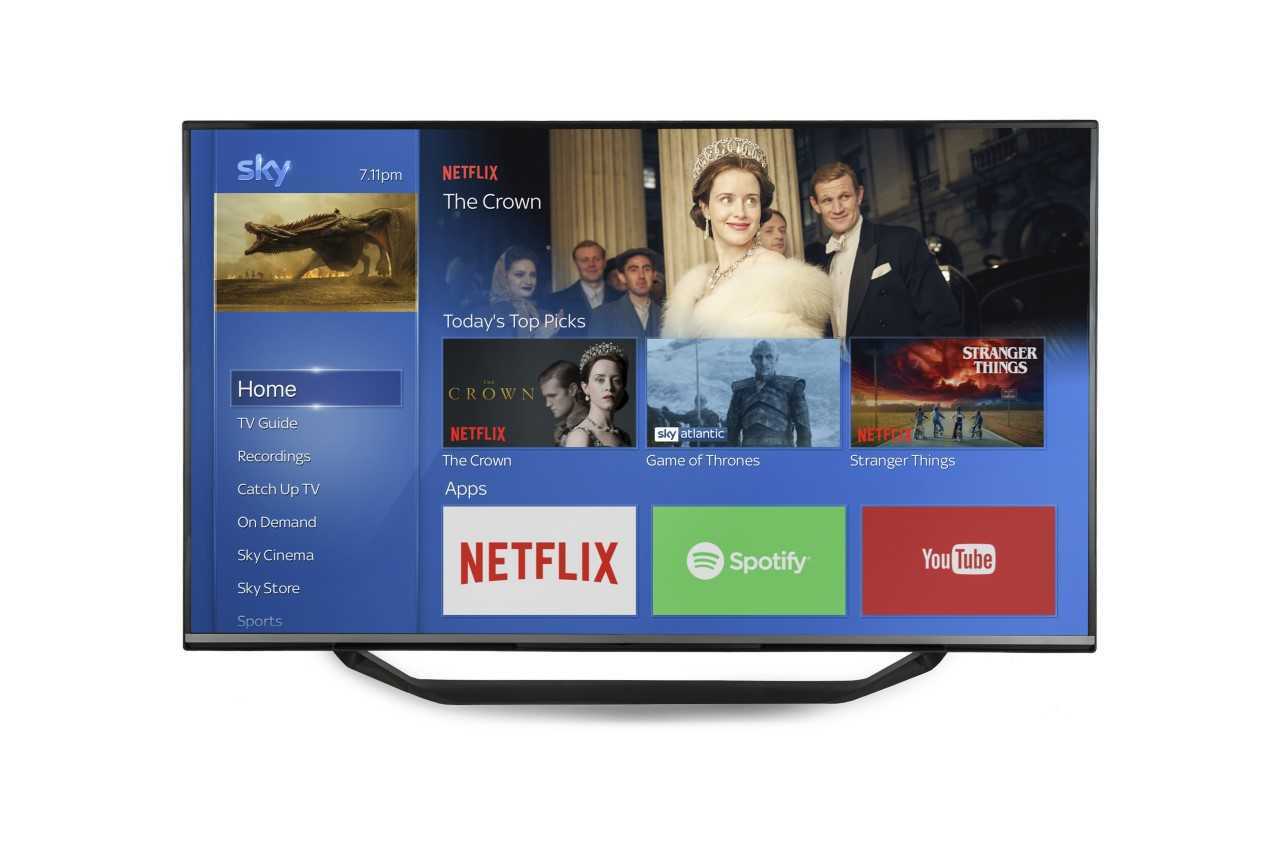 If you do decide to take up Sky's bundling of Box Sets and Netflix, then Netflix will be fully integrated into the Sky Q interface. This means that Netflix shows will be recommended alongside Sky shows, based on what you've been viewing. And Netflix shows will sit alongside Sky shows in the "On Demand" section of the menu. In the future, Sky is looking to allow you to use voice search to find Netflix shows, but until then, you can use the standard text input.
You're now also to subscribe to Spotify through Sky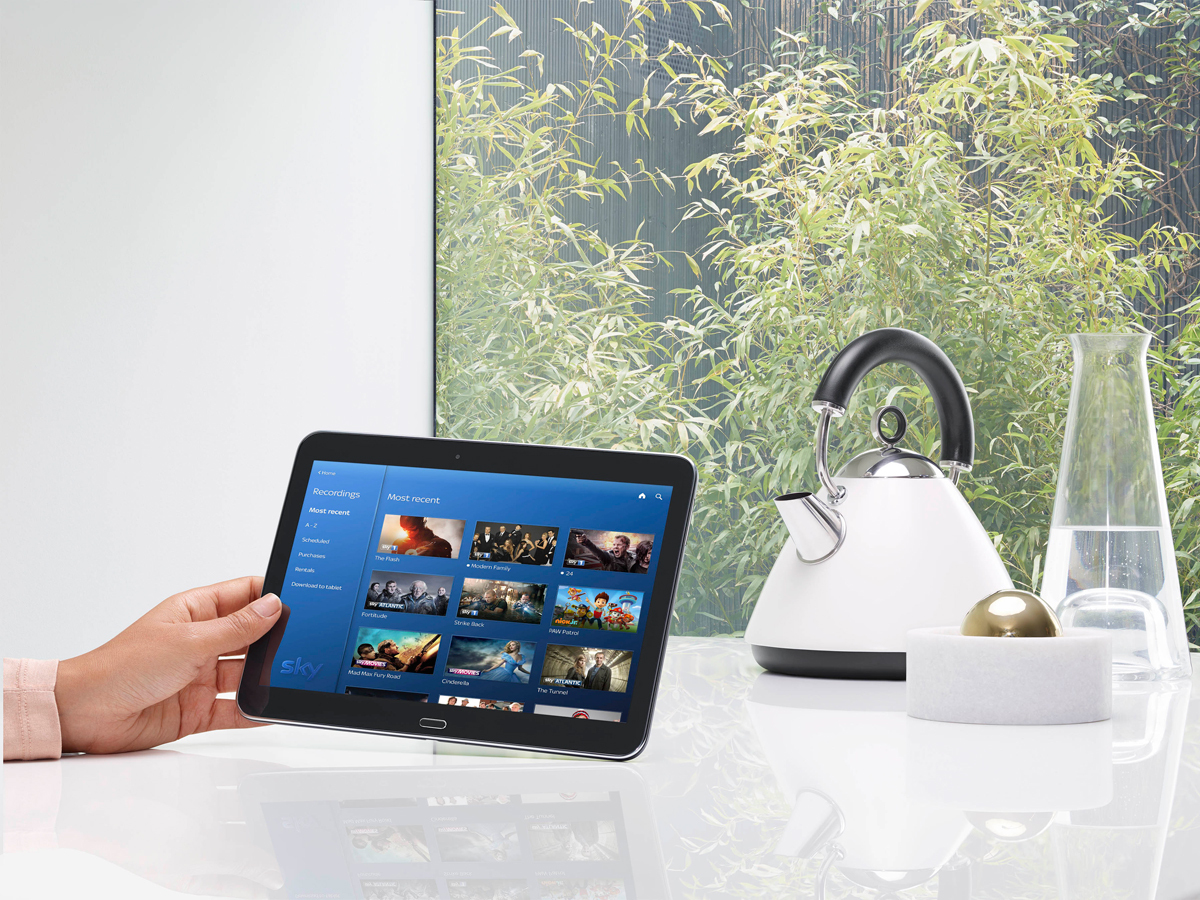 If you're keen to give Sky even more of your money, then you can now also subscribe to Spotify through them. There are no discounts, but you can get either three or six months free depending on your Sky subscription, which is definitely worth having if you're a fan of the music streaming service (which we are).
Kids mode is also coming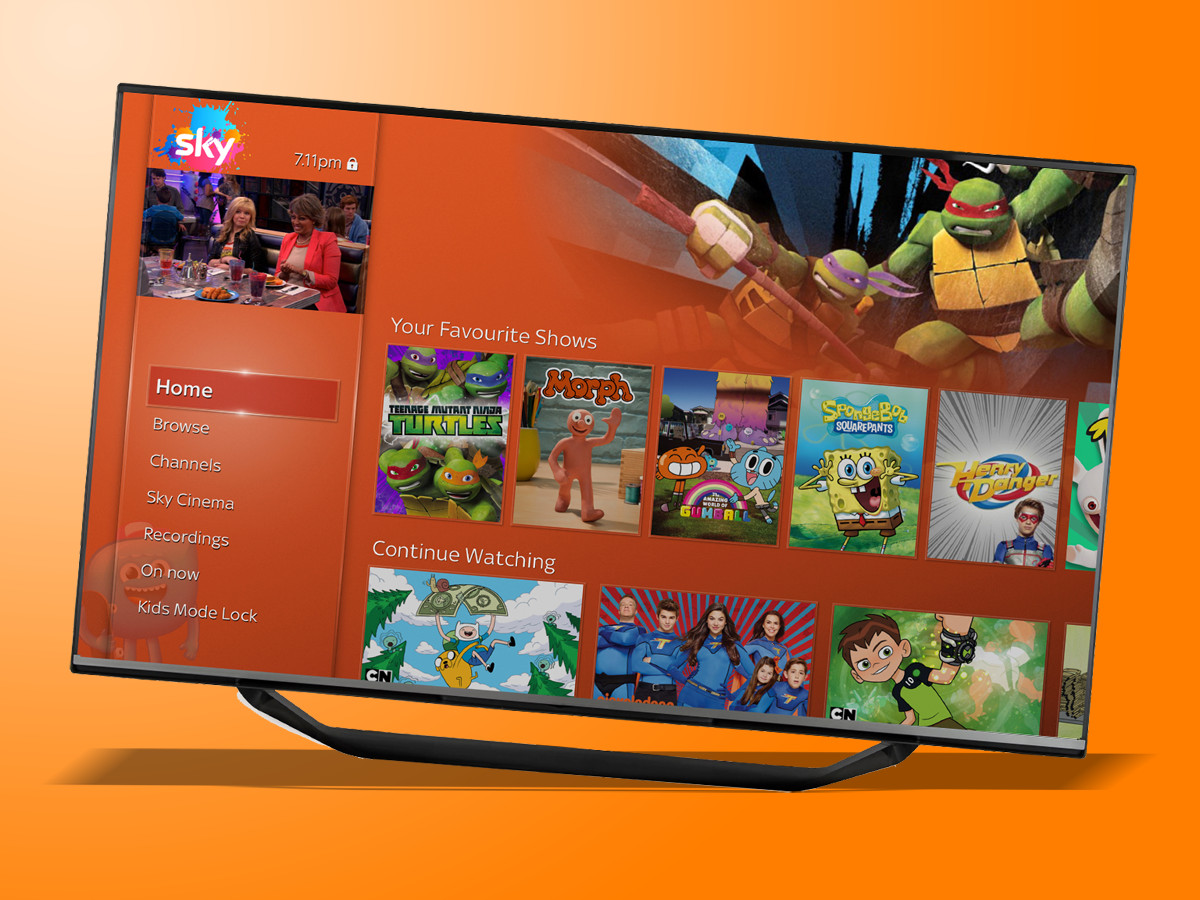 Netflix isn't the only improvement coming to Sky Q this year. You'll soon be able to open apps using your voice, saying "Open Spotify", for example. But the big new feature for next year will be Kids mode, which will create a walled garden for kids, who will only be able to see appropriate content in this mode. It'll be locked by a PIN code, and profiles from the Sky Kids app will transfer over.