5 of the best water weapons for summer
Cool off in the sun with this arsenal of water weapons – prepare to do battle!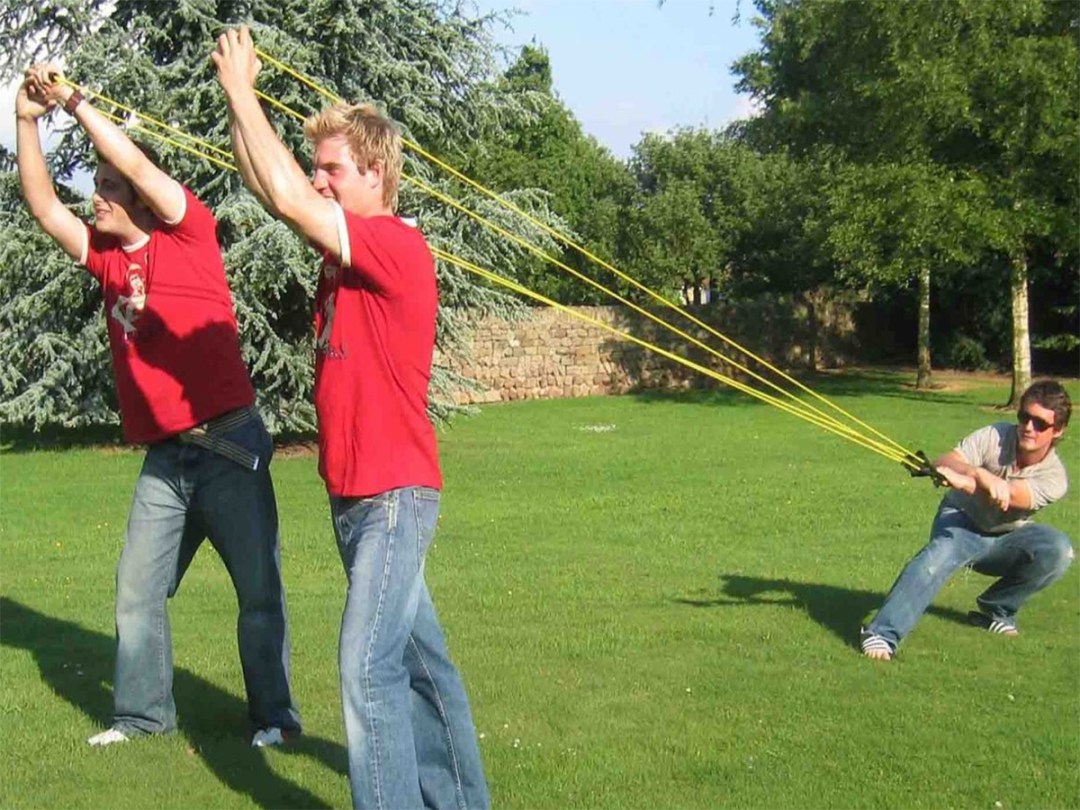 Summer has finally arrived – and what better way to cool off than with a water pistol fight?
Of course, Stuff being Stuff, we couldn't just pick out some puny little water pistols. No, if you're going into combat you want to drench your opponents. It can be hard to choose from the vast array of water pistols available online, but we've managed to round it down to just five. With this arsenal of water weapons, your adversaries will be left soaked and shamed as they flee the battlefield for drier turf.
Nerf Super Soaker Shot Blast Water Gun w/ Scope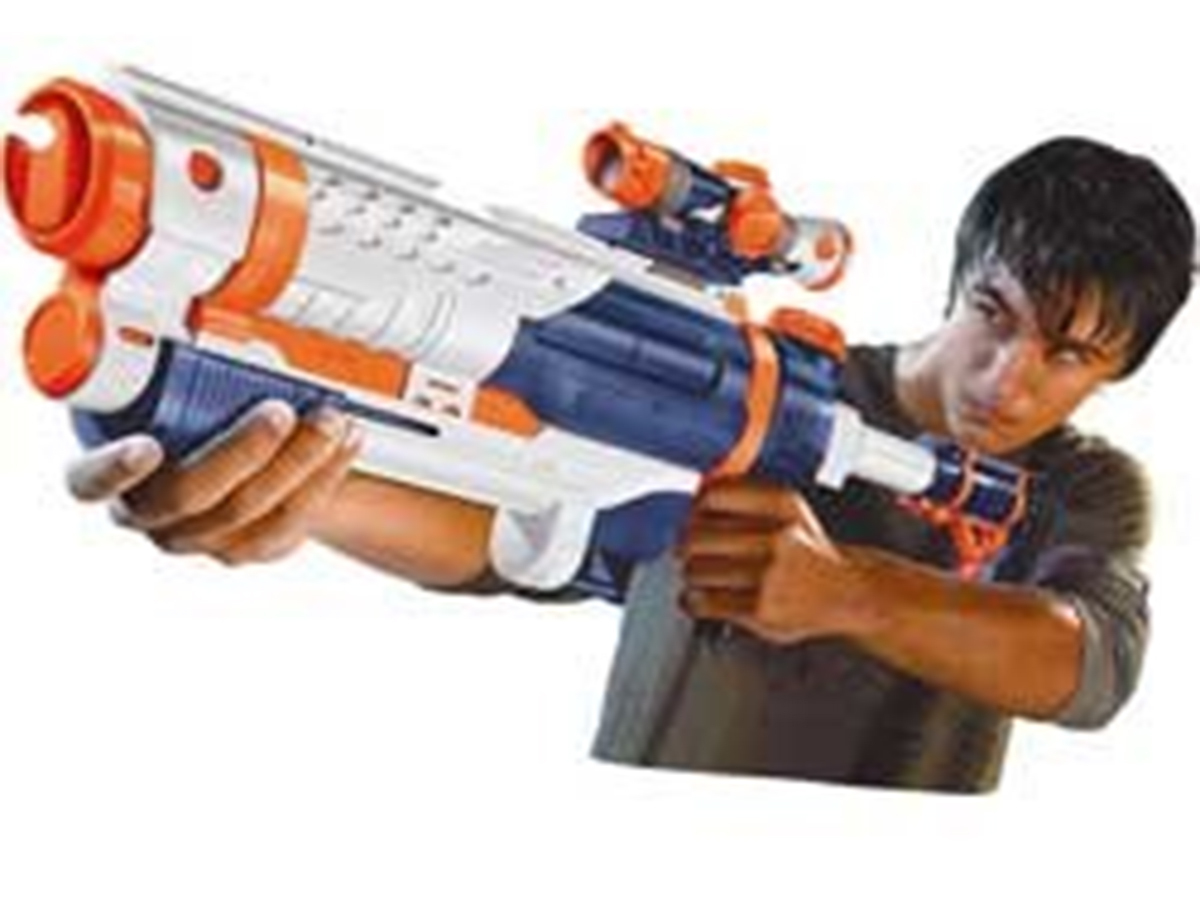 £35 Amazon
This first water blaster is sure to sow fear deep in the hearts of your foolhardy opponents. NASA engineer Lonnie Johnson is credited as the mind behind the astronomically powerful super soaker, and this piece of kit is its final evolution. With rapid-fire action, a huge water tank, and a detachable scope, this water gun will have you drenching enemies up to 25 feet away.
Wham-O Aqua Force Crossbow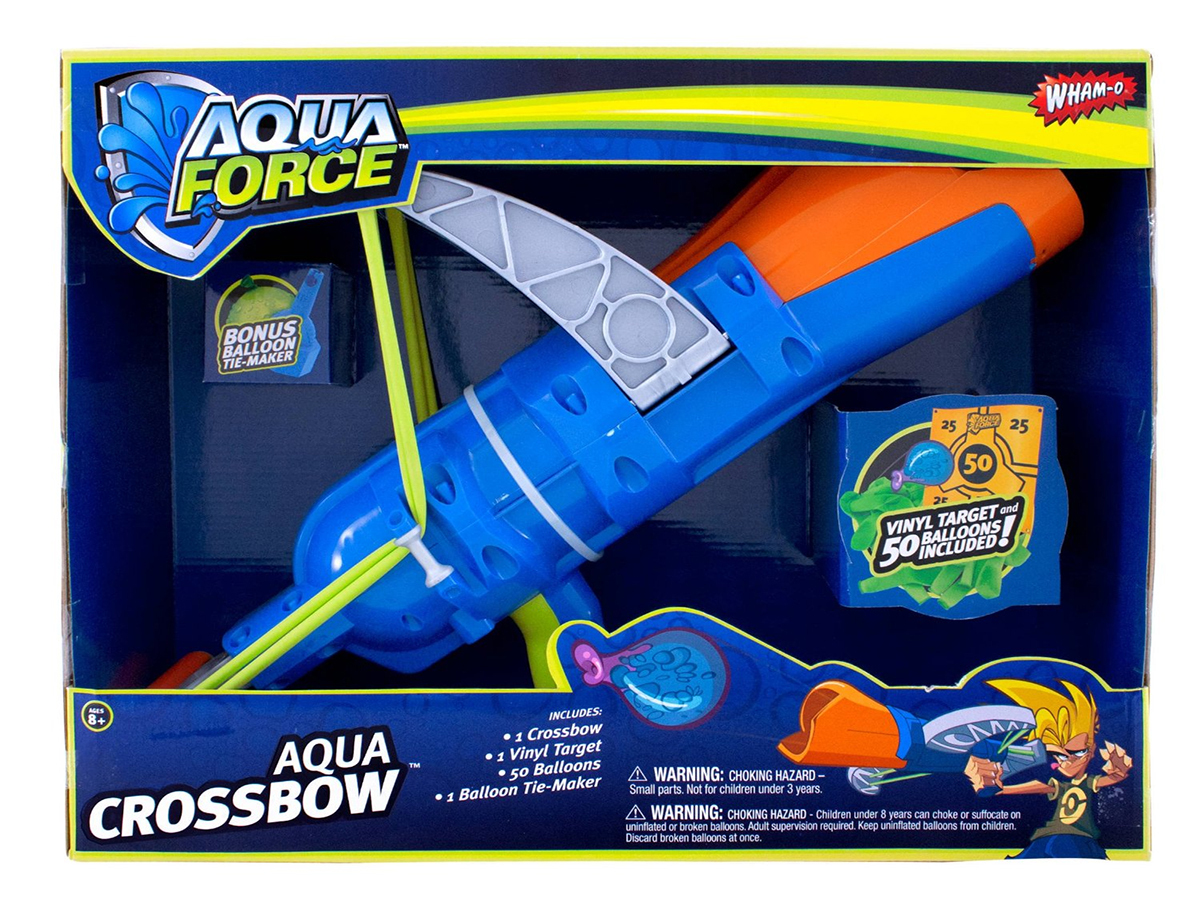 £14 Amazon
This medieval-inspired weapon is perfect for those of you who take no prisoners. The awesomely named Wham-O Crossbow shakes things up by firing water-balloons, making a mockery of the feeble water guns your friends have armed themselves with. Slow to load, but has immense soaking capability; annihilate your foes with heavy aquatic punishment over and over again.
Water Warriors Colossus 2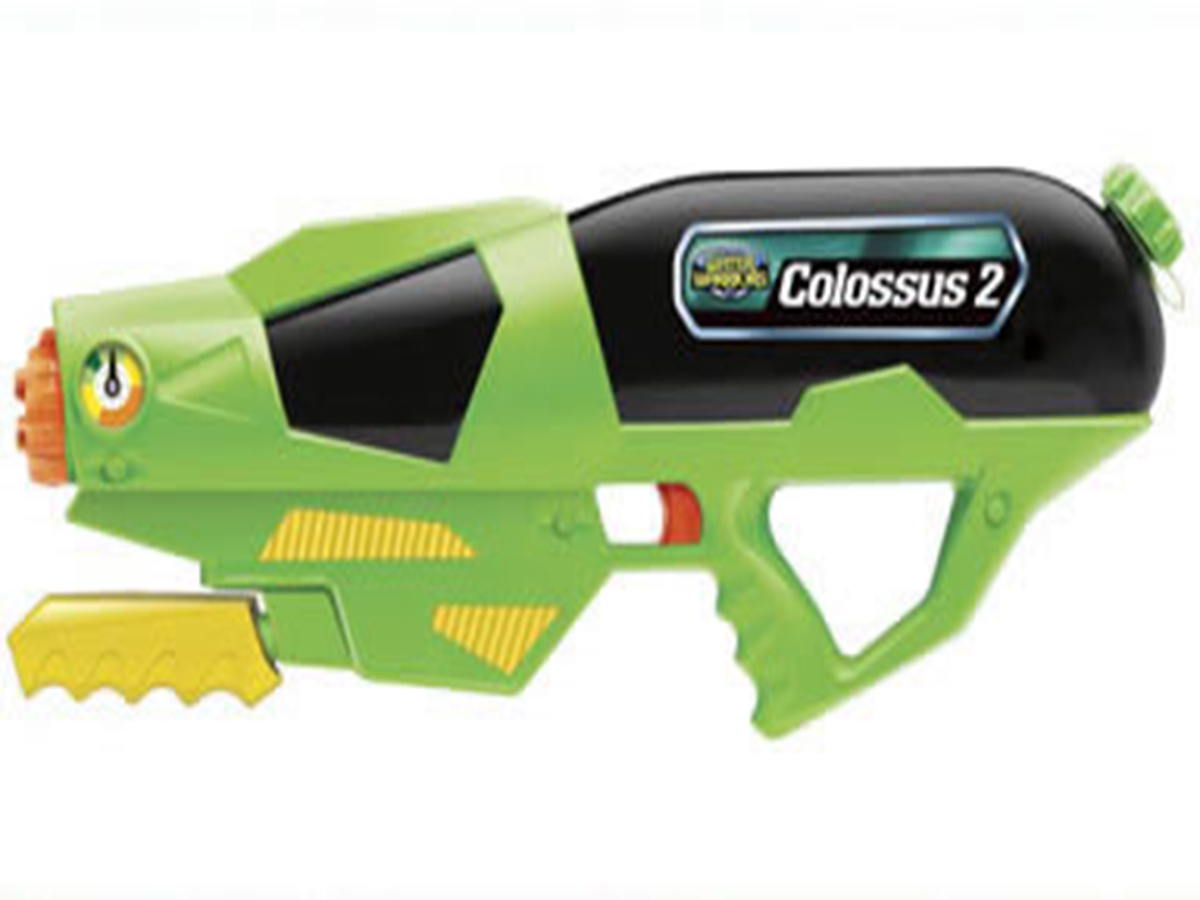 £12 Asda
Bring a liquid demise to those who cross your path with the Water Warriors Colossus. Don't let its old-school looks fool you, the Colossus packs a serious punch. With a claimed range of 40ft range and a whopping 75-ounce tank, no adversary will escape your watery wrath. Sure your pump-arm might get tired, but what's a little fatigue when you're a walking tsunami?
Nerf Super Soaker Lightningstorm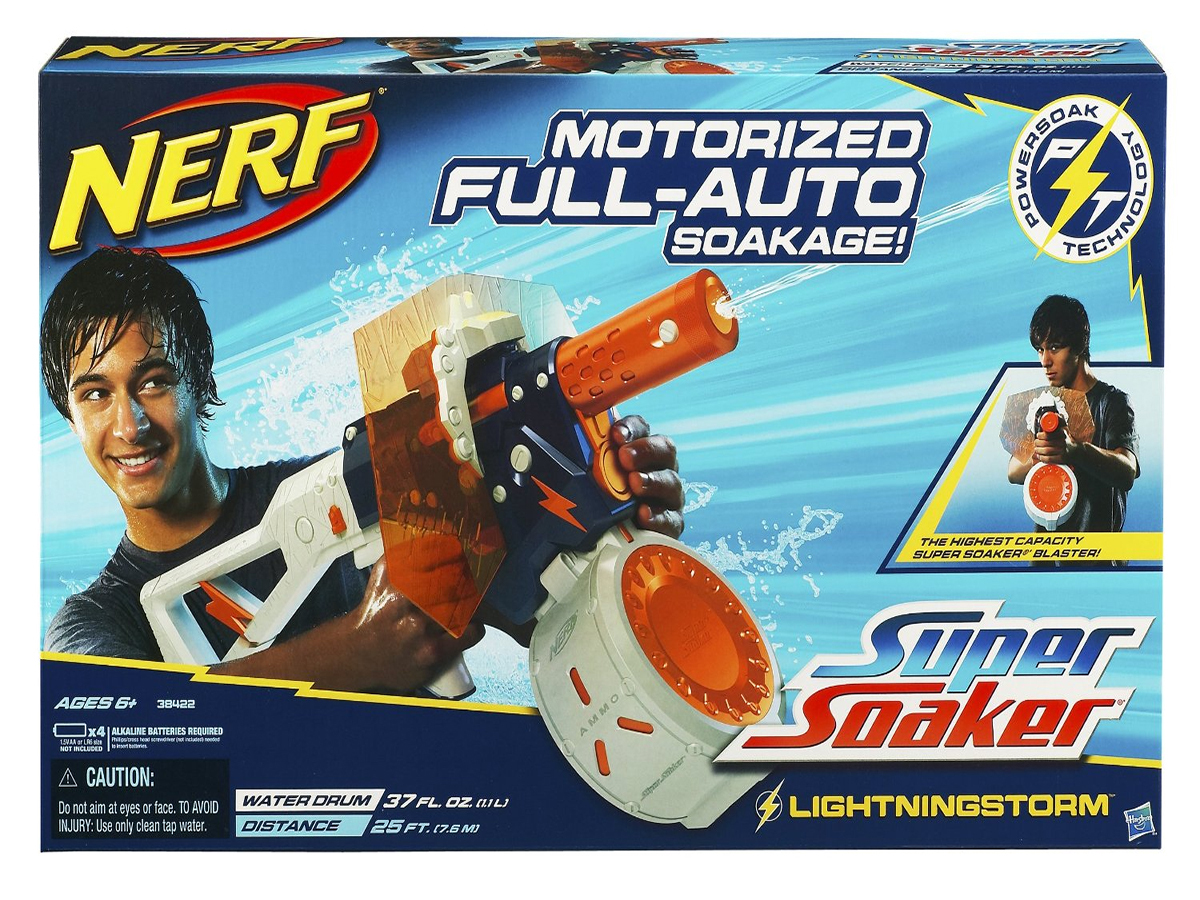 £17 Amazon
Another effort from Nerf, which is clearly aiming to be the DARPA of the water pistol war, the Lightningstorm is a motorised blaster is perfect for those of you who have no time for manual annihilation. Laugh off your enemies' paltry squirts as you lurk behind its built-in shield – there are no rules in war, after all.
Wild Sling One Man Water Balloon Launcher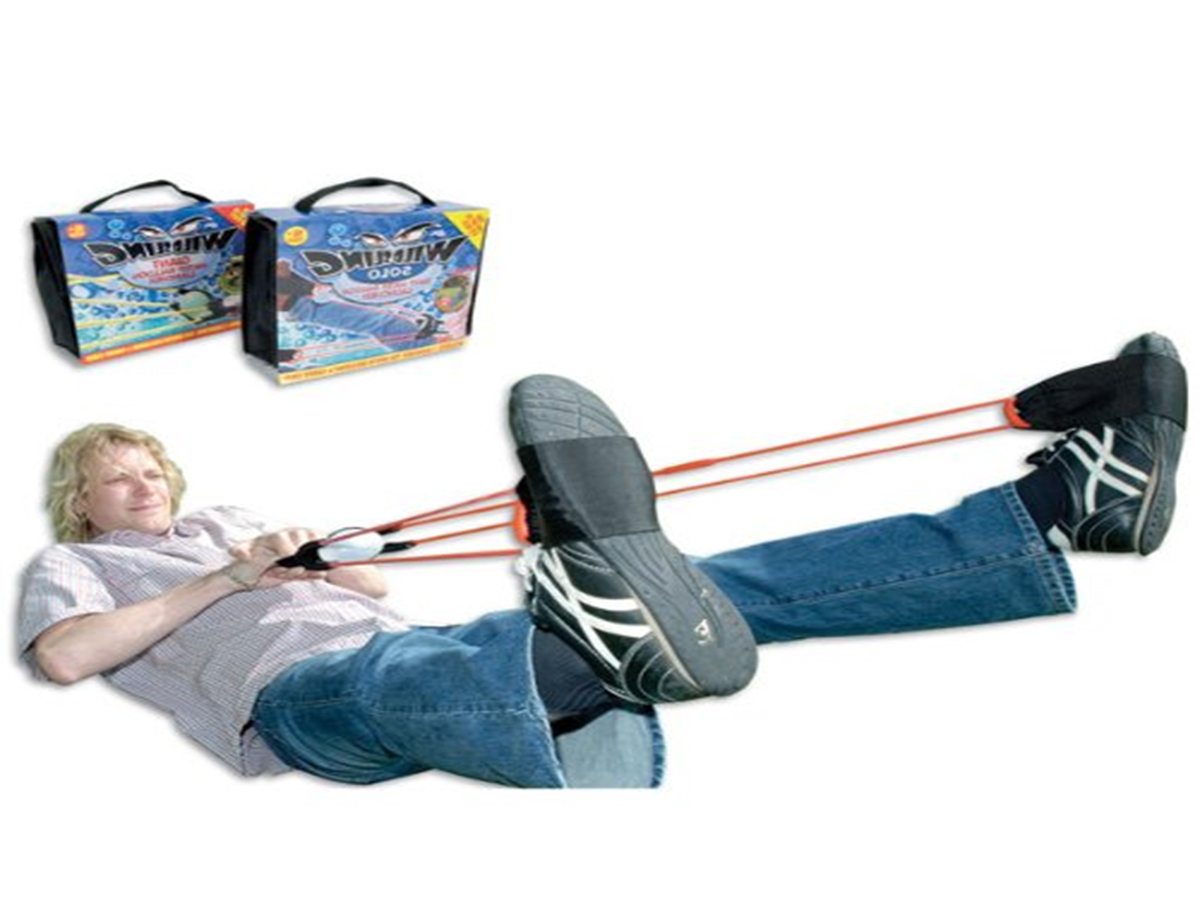 £8 Amazon
Less of a water pistol, and more of a water howitzer, the Wild Sling Solo straps onto your shoes, allowing you to sling water balloons to your heart's content. Not satisfied with the damage? Then get two buddies and invest in the Wild Sling Three Man launcher instead, tripling the punishment. Trading off mobility for splash-factor, the only limit is how hard you pull.