11 of the best cases for the Apple iPhone XS Max
Can't imagine leaving your new £1099+ smartphone uncovered? Here are some of the top options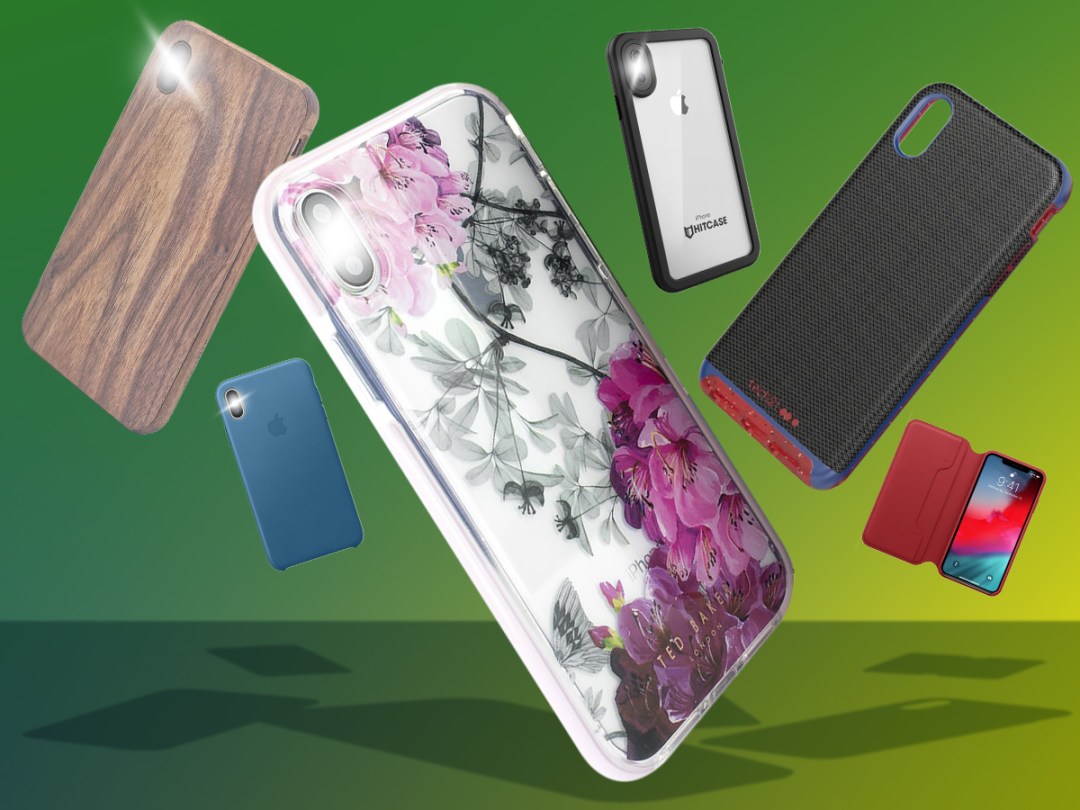 There's never been a pricier iPhone than Apple's iPhone XS Max, which starts at £1099 – so if you're picking up this massive monstrosity of a super-powered smartphone, you'd better have protection.
Granted, it seems a bit silly to buy a phone as sleek and as beautiful as the iPhone XS Max and then cover it up in some cheap case, but not all cases are made the same… or look the same, for that matter. In fact, there are already some pretty compelling-looking options out there.
Need something strong and alluring to help keep your enormous iPhone XS Max from smashing against the pavement? Here are 11 of the best-looking cases we've seen so far.
Apple iPhone XS Max Leather Case (£55)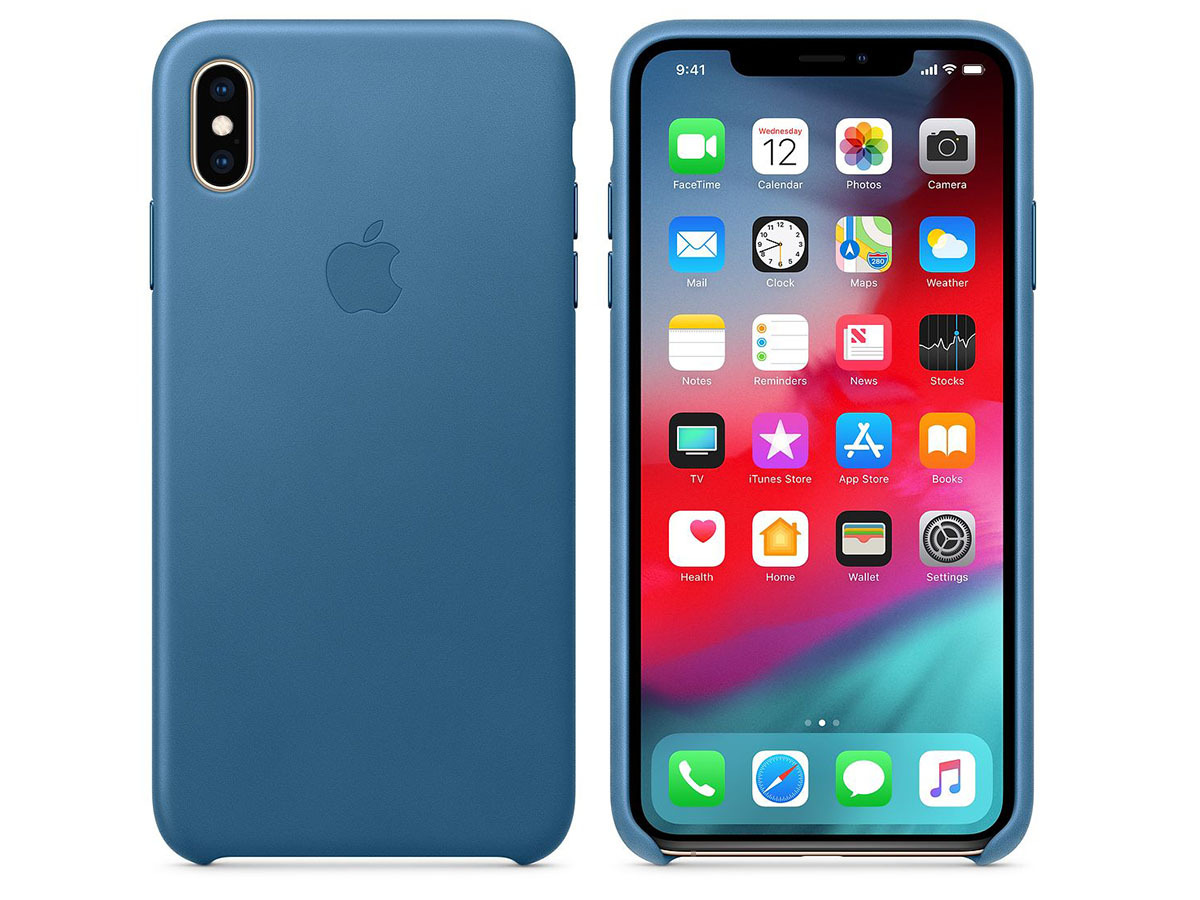 As with nearly everything else the company makes, you'll pay a little more for Apple's smartphone case – but they're always well-made and stylish. That looks true again with the official iPhone XS Max Leather Case.
Like other recent iPhone cases, it's a snug leather shell that securely hugs your iPhone XS Max from behind, providing a better grip while providing some protection, all without shedding the elegant, understated aesthetic. Apple has functionally similar silicone cases for £10 cheaper, but it doesn't have quite the same premium allure to it.
Where to buy Apple iPhone XS Max Leather Case
Olixar NovaShield (£13)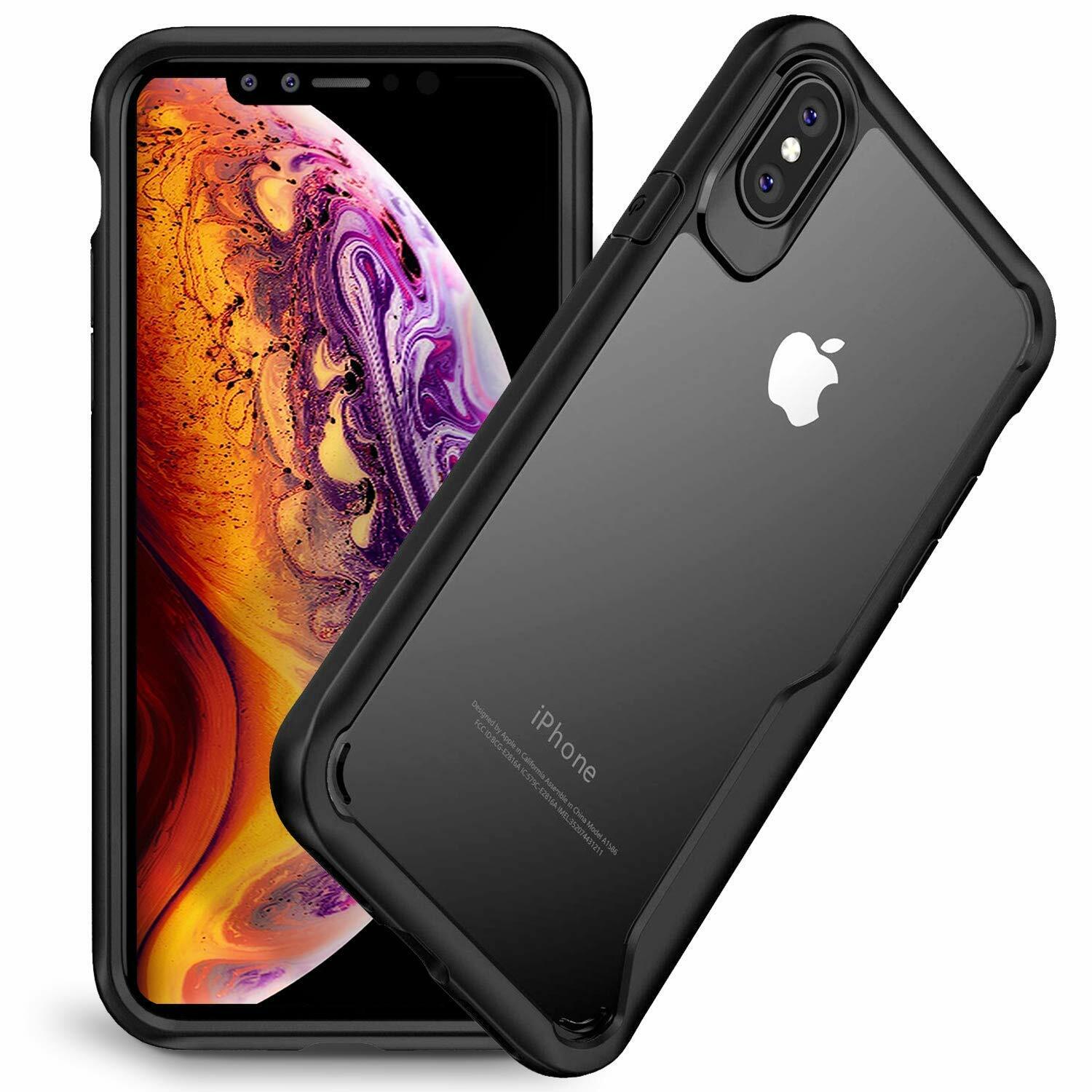 Shock-proof cases are great insurance for your phone, but they tend to be on the bulky side. Which is why we like the NovaShield from Olixar, which has air cushioning in the corners but is still slim enough to easily slide into a pocket.
The case's clear design also allows you to show off your iPhone's original colouring, which a lot of cases cover up. There are other nice design touches with this case, such as the raised bezel, which protects your screen when you place it face-down.
The icing on the cake is Olixar's 2-year warranty, so if anything does happen to the case, you know you'll be able to get a replacement.
Ted Baker Babylon Anti-Shock Case (£25)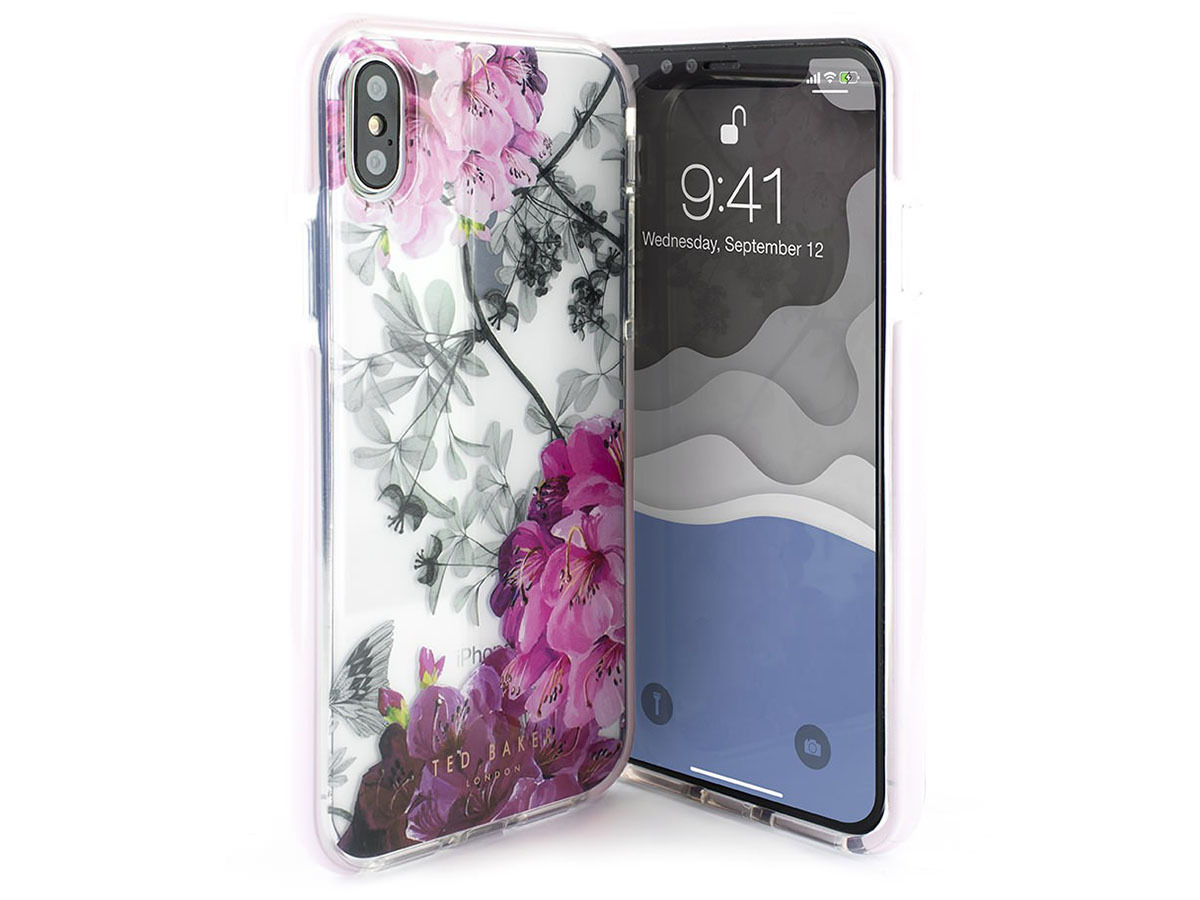 The iPhone XS Max is already a plenty beautiful handset, but if you want to add a more natural kind of beauty to its aesthetic, then maybe the Ted Baker Babylon case will do the trick.
It features a bold, bright floral pattern on the back, and while this is a cheaper plastic case, it's billed as being able to withstand drops, plus it's a bit grippier than the naked phone itself. If you're into the look, then it might find an ideal middle ground between quality, cost, and aesthetic.
Greenwich Blake Folio Case (£139)
Greenwich's case certainly isn't cheap, but it is one of the most uniquely styled phone cases we've seen in some time. It's a folio case, so it has a fold-over cover that protects the screen when not in use, with leather wrapped around both sides.
The way the leather is stitched around the back camera is really distinctive, and the colour options are plenty alluring – especially this Canary Yellow version. It also boasts gunmetal electroplating and carbon fibre lining, plus the inside flap has a handy slot for business or credit cards. Nice.
Apple iPhone XS Max Leather Folio (£129)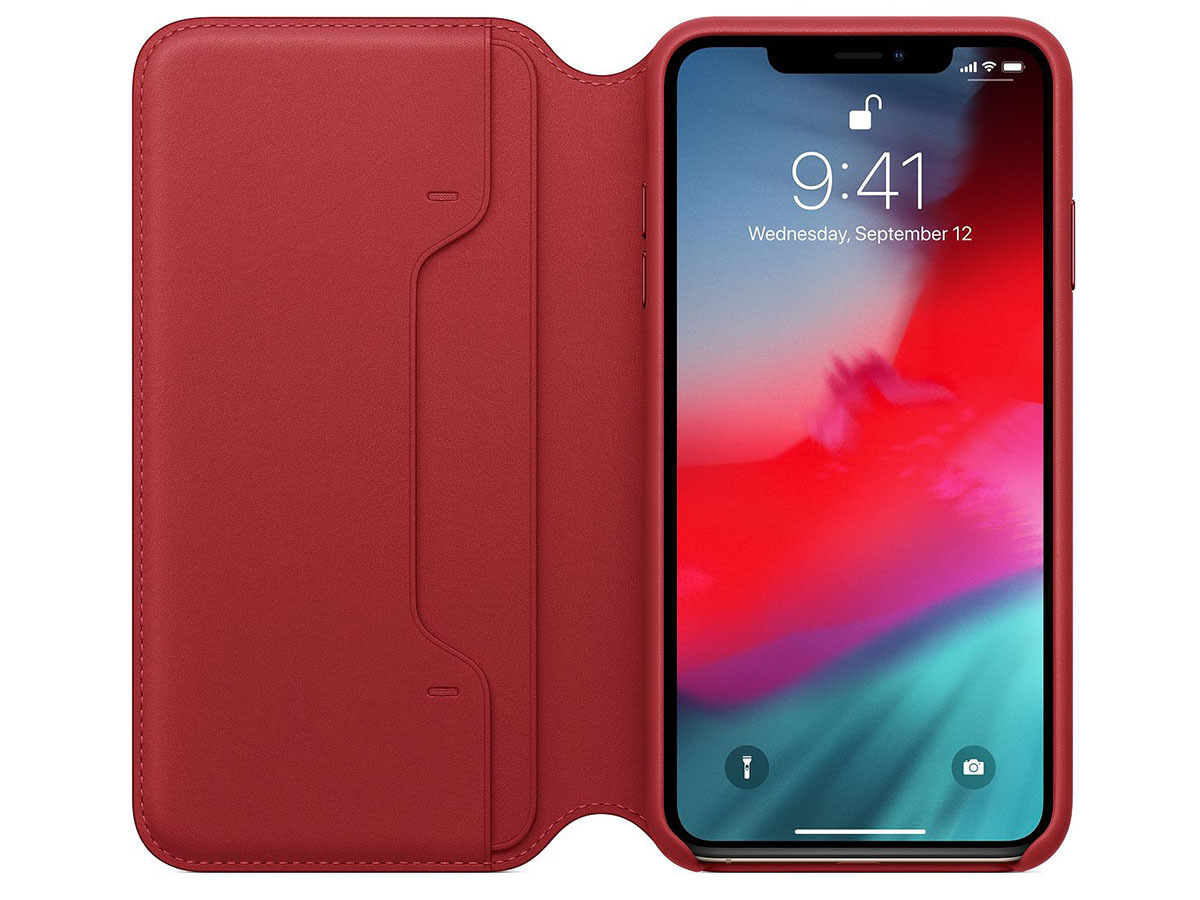 On the other hand, if you want a folio that sticks to Apple's own minimal tendencies, then you have to go right to the source. Apple, of course, has its own folio for the XS Max, which looks like the previously-listed leather case with a cover attached.
It's very simplistic-looking in execution: there's nothing on the front and only the Apple logo imprint on the back, aside from the stitching. It also pops your screen on when you open the flap, and it has a larger slit on the inside to hold cards, maybe cash, or whatever else you need to carry around.
Hitcase Splash for iPhone XS Max (£53.55)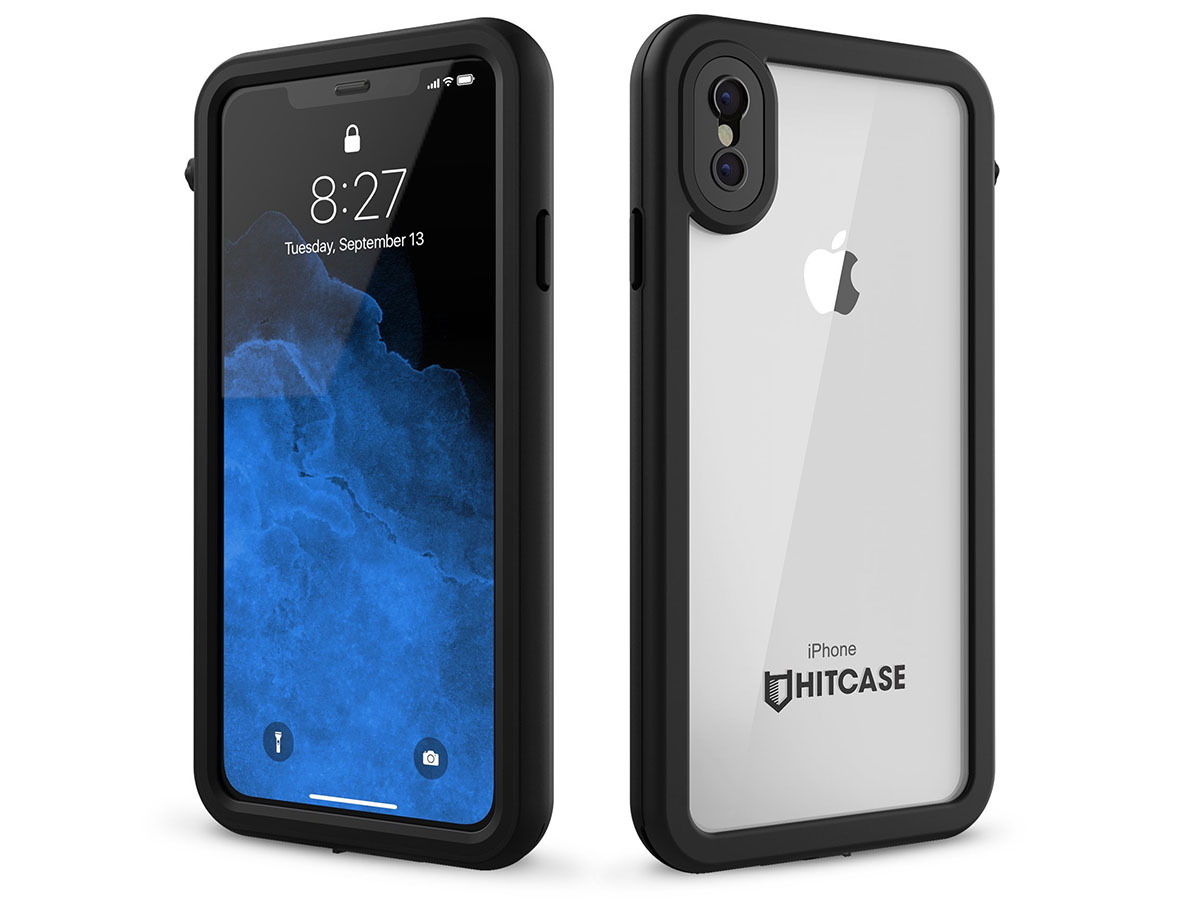 If the idea of wielding a £1099 smartphone terrifies you – and really, it should – then you might be tempted to shell out for something seriously strong. And that could be the Hitcase Splash.
It's a fully protective solution, with two frame pieces that snap together along with protective shielding on both the front and back. The case itself is waterproof up to 10ft and drop-proof up to 6ft, plus it has a couple of handy bonus features: a camera shutter button on the upper left, along with the ability to attach external TrueLUX camera lenses.
Spigen Liquid Crystal Case (£8)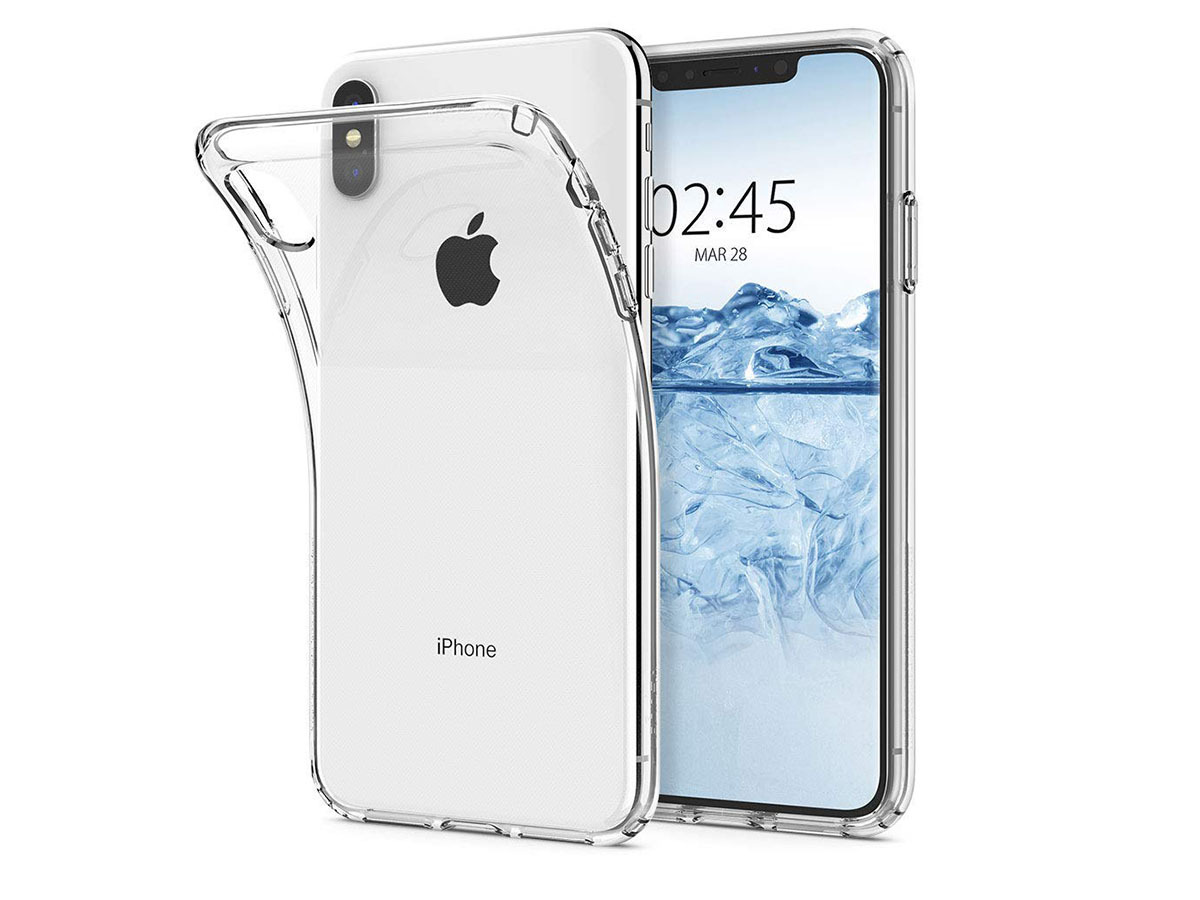 All of the above cases are pretty hearty and extremely visible cases, and nearly all of them are pricey as well. Spigen's Liquid Crystal case is none of those things: it's thin, it's translucent, and it's incredibly, incredibly cheap. How cheap? Eight pounds cheap.
Spigen has been pumping out these bare-bones cases for a while now, and they're always solidly reviewed because they get the job done and they're not ugly or chunky. It's just a thin TPU plastic case that snugly wraps around the frame and back of your phone: no fuss, no muss.
Tech21 Evo Luxe – Active Edition (£45)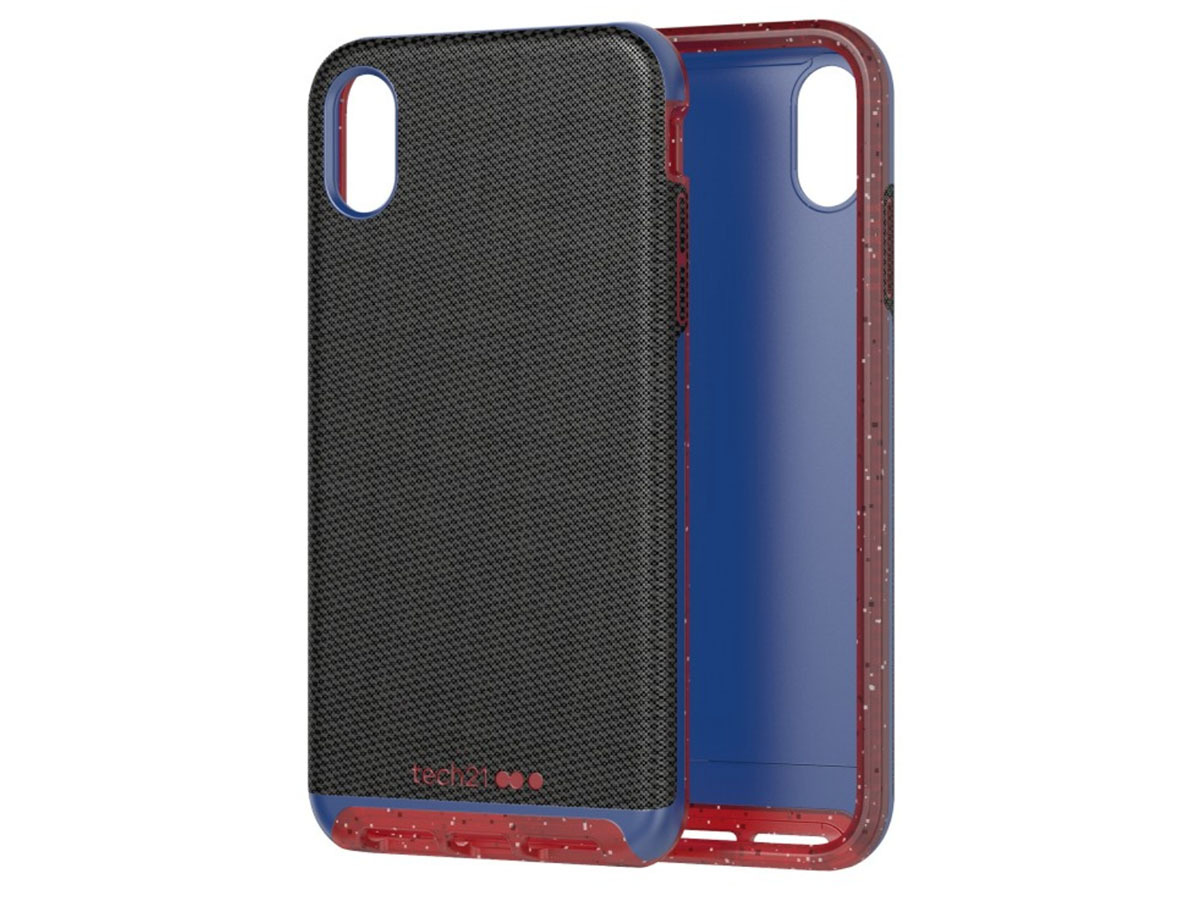 Here's a case that we imagine you'll either love or hate, since it brings such a stark visual overhaul to your handset. Tech21's Evo Luxe – Active Edition case has a woven back fabric around much of the back, but also sparkly translucent red plastic along with blue accents. It's a bit odd, really.
But the fabric backing should be great for your grip, and while the FlexShock high-impact material promises to protect from drops up to 12 feet. And look, if you hate the style of this version, there's also a Woven Fabric edition that has all shades of grey instead of this hodgepodge.
Grovemade Walnut iPhone XS Max Case (US$109)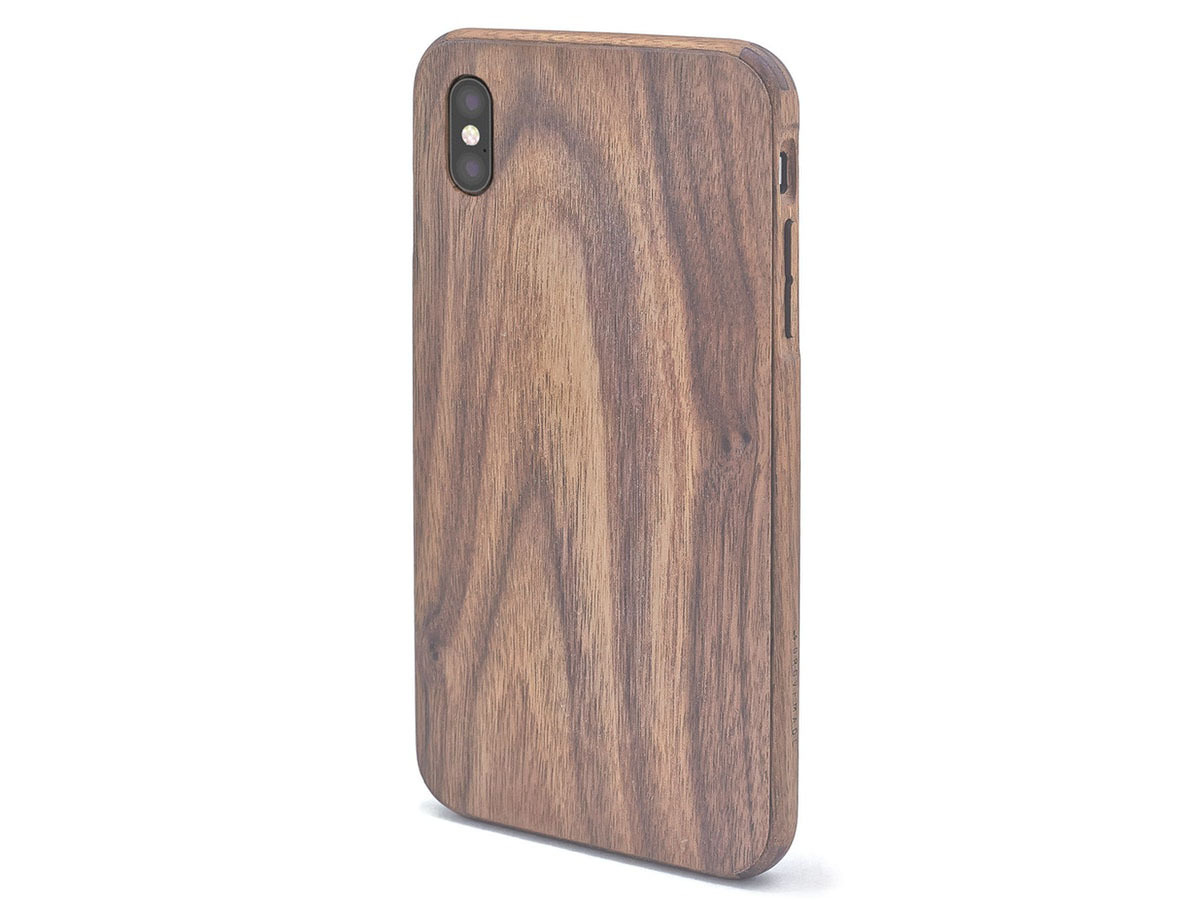 Who needs glass when you can have wood? That's the proposition offered by Grovemade's Walnut case, which transforms your iPhone XS Max pretty dramatically by wrapping everything but the screen in a thin layer of wood.
Unlike some of the cases on this list, the Walnut case isn't meant to be swapped off and on, nor is it built for durability: you'll affix it to your phone with a single-use adhesive, and Grovemade freely admits that the case can break during drops. That might not inspire the most confidence, but this is a case meant to protect from everyday nicks and scratches, not to mention one designed to put a truly one-of-a-kind skin on your smartphone.
OtterBox Pursuit Series Case (US$80)
Like the Hitcase Splash above, the OtterBox Pursuit Series case is built to withstand a fair bit of punishment. The internal liner should help with absorbing drops, while every opening is sealed off to prevent against pesky dust and liquid.
Still, it has an "audio-transparent mesh" to keep the tunes pumping despite the durable case wrapped around your phone, and otherwise the phone remains fully functional when housed within. This OtterBox might not be the sleekest or most stylish case you'll find for Apple's new XL phone, but it's quite possible the strongest out there.
Olixar Sentinel with Screen Protector (£20)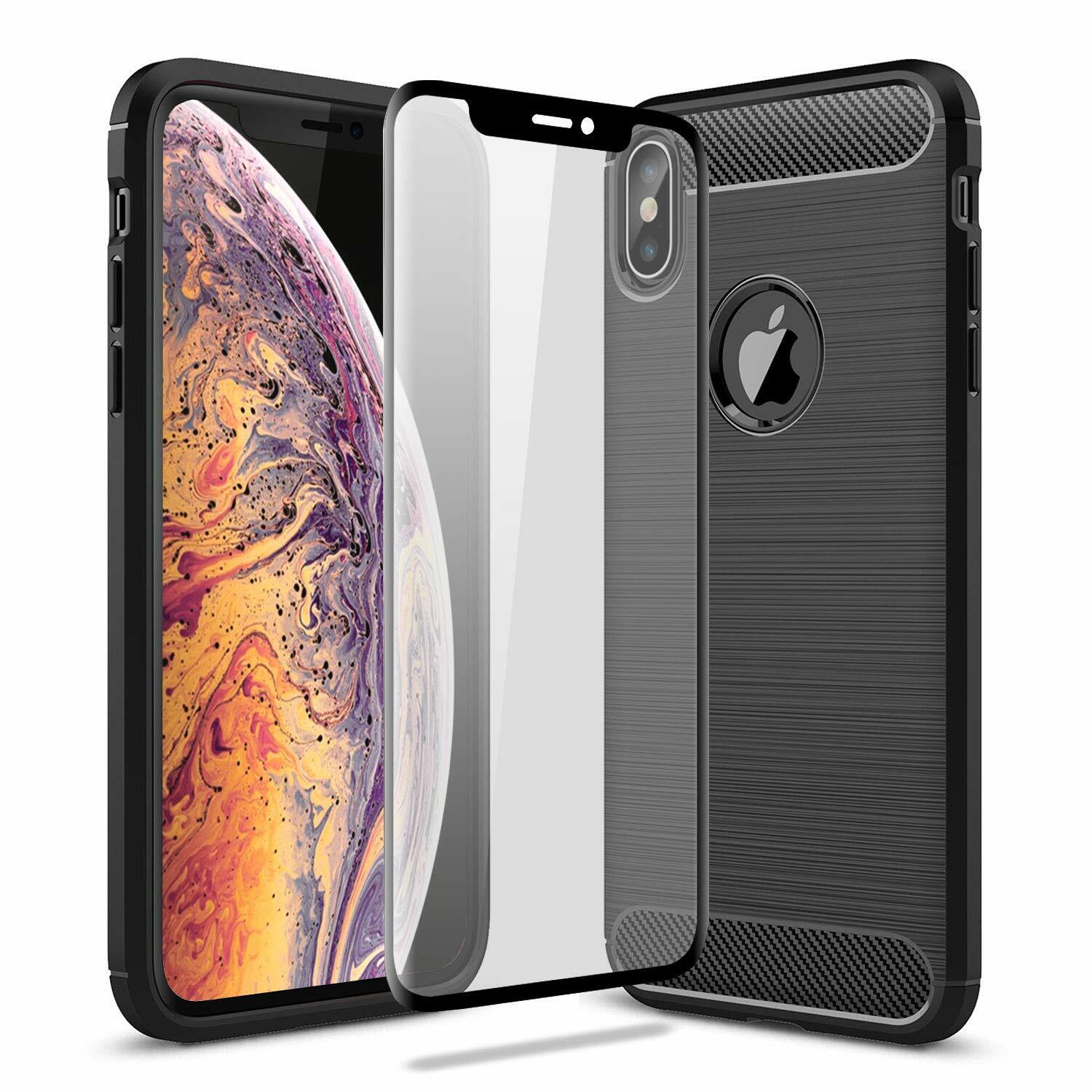 If you live in fear that your shiny new iPhone XS Max might be compromised by a drop or a scratch, then this case is the one to go for. It offers complete 360 protection for your mobile, with a rugged case protecting the body and a tempered glass screen protector for the screen.
The thermoplastic polyurethane of the case is built to absorb the impact of drops while also dissipate heat away from the phone, perfect for those Alto's Odyssey gaming marathons.
The tempered glass screen protector also boasts a curved design to help keep everything inside protected.