10 remastered games you can't miss (again) this autumn
Skyrim, BioShock, Modern Warfare, and other refreshed classics to revisit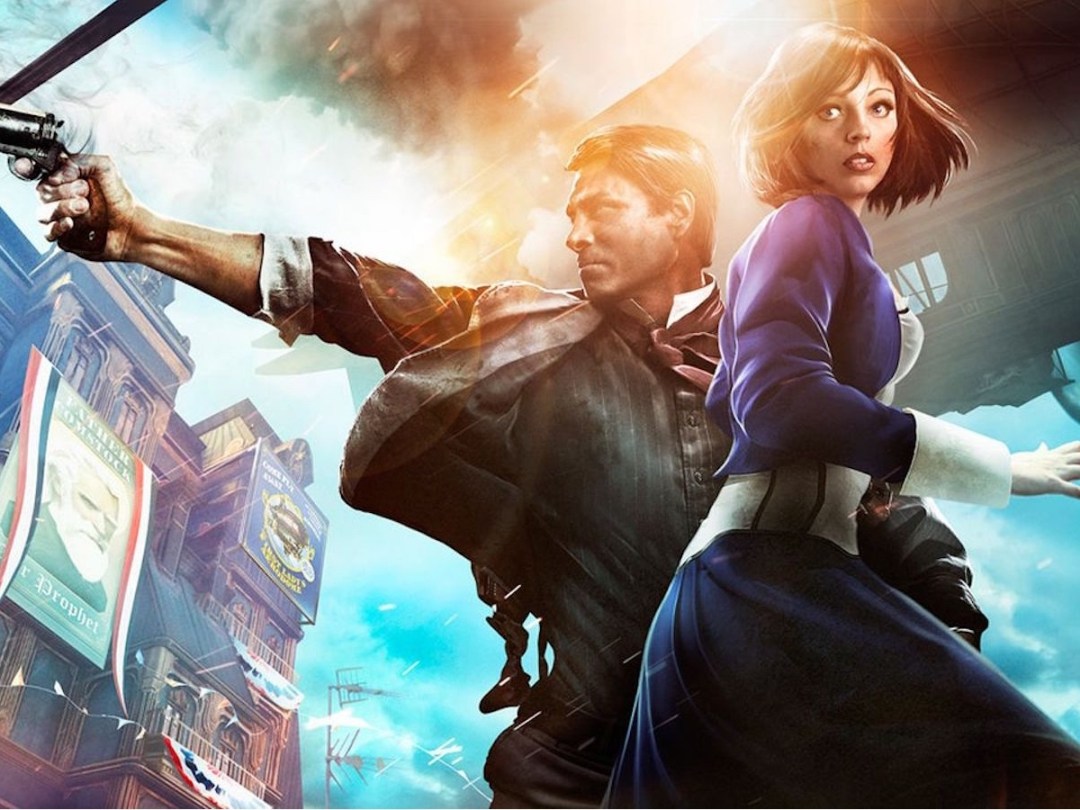 We're three years into the current console hardware cycle, so surely game developers have moved past porting last-gen games, right? Nope, not by a long shot.
In fact, a quick glance at the release schedule shows a surprising stack of major games from the past several years getting HD-ified Xbox One, PS4, and PC releases with redone graphics, sharper resolution, and steadier frame rates. It'll be the best way to experience each of these games, whether it's a return trip or you're making up for lost time.
Eager for a flashback amidst all the new stuff coming out this autumn? Here are 10 remastered games we can't wait to revisit.
1) BioShock: The Collection
Platforms: PlayStation 4, Xbox One, PC
A remastered edition of BioShock Infinite was long rumoured, but 2K decided to triple the brilliance: instead, BioShock: The Collection includes the iconic original game and the not-quite-as-strong BioShock 2 alongside Infinite.
Do we really need to sell you on these shooters? The underwater dystopia of Rapture and flying city of Columbia are two of the all-time best game settings, and all three games have refreshed graphics to impress on current hardware. Plus, the games have all the DLC bundled with, which means you get the absolutely fantastic Minerva's Den mini-campaign for BioShock 2.
Due: 16 September
Pre-order Bioshock: The Collection for PS4 or Xbox One from Amazon
2) Rez Infinite
Platform: PlayStation 4 (VR)
It's true – one of our most anticipated PlayStation VR games really is an enhanced version of a 15-year-old Dreamcast game. But it's not just any game: Rez might be a cult classic, but it truly is a proper classic of the music game genre, and we can't wait to revisit it.
Rez Infinite will be playable on PS4 without the headset, but with its wireframe graphics and flashing lights, the game always seemed like something you'd want to immerse yourself in. With crisper resolution and a brand new world added, Rez nearly tops our PSVR wish list.
Due: 13 October
3) Call of Duty: Modern Warfare Remastered
Platforms: PS4, Xbox One, PC
Call of Duty 4: Modern Warfare was the pivotal shift for the shooter giant: beginning to move away from "classic" wars into fictionalized future ones, and putting a greater emphasis on the multiplayer experience. It transformed the series, and you'll be able to play it all over again this autumn.
Modern Warfare Remastered comes with the full campaign mode and a slightly abridged multiplayer experience, containing 10 of the original maps. Everything's been glossed up and it's a nice contrast to the far-future, space-shooting Infinite Warfare coming out in November, but there's one hitch: you'll need to buy a deluxe version of Infinite Warfare to get it.
Due: 5 November
Pre-order Call of Duty: Infinite Warfare Legacy Edition with Modern Warfare from Amazon
4) The Elder Scrolls V: Skyrim – Special Edition
Platforms: PS4, Xbox One, PC
You could argue that The Witcher III: Wild Hunt trumped it in some ways, but for many people, Skyrim remains the gold standard for open-world role-playing – and five years after so many of us poured hundreds of hours into Bethesda's game, now we can do it all over again.
Skyrim was already beautiful, but now it's doubly so thanks to new textures and lighting effects, plus the console editions now have the ability to run fan-made mods. It could be a while until we see another new Elder Scrolls, so fantasy fans, make plans to dig in hard this holiday season. (Skip to 3:00 in the video to see it.)
Due: 28 October
Pre-order The Elder Scrolls V: Skyrim Special Edition from Amazon
5) Dead Rising
Platforms: PS4, Xbox One, PC
Before Frank West returns to slice and dice zombies on Xbox One and PC this December in Dead Rising 4, his original adventure will hit Xbox One and PS4 in this remastered edition, plus it'll release for PC for the first time ever.
We're not expecting dramatic upgrades here, but the original open-mall undead-slayer was a blast on Xbox 360, and it should still be plenty fun – especially at the bargain-basement price of US$20. And follow-ups Dead Rising 2 and Dead Rising 2: Off the Record are also coming to the latest consoles at the same price apiece on the same date.
Due: 13 September
6) Darksiders: Warmastered Edition
Platforms: PS4, Xbox One, Wii U
We can't figure out the more remarkable part of this one: that horrendous, yet sort of amazing title pun, or the fact that a third-party Wii U game is coming out in 2016. In any case, if you didn't catch the original Darksiders, it is well worth your attention.
Sharper and more focused than the higher-profile sequel, Darksiders is one of the best Metroid-like adventures in recent years and is a big, meaty quest that ought to still feel vital. They've doubled the texture resolution and bumped it up to 1080p resolution, so we're looking forward to discovering it all over again. (Trailer is for original release.)
Due: 25 October
7) Kingdom Hearts HD 2.8 Final Chapter Prologue
Platform: PlayStation 4
Kingdom Hearts has confounded many fans in recent years, moving past a couple of core PlayStation 2 games to muddle around in handheld games with weird titles and really unclear universe-building. Luckily, Kingdom Hearts III is on the horizon, and you can catch up with the last of the portable entries on PS4 late this year.
Kingdom Hearts HD 2.8 Final Chapter Prologue (seriously) includes a new version of 3DS game Dream Drop Distance, along with a one-hour movie and Birth by Sleep – A Fragmentary Passage, a new episode that bridges the gap between the old games and Kingdom Hearts III. Hopefully it clears up the lingering confusion around the Disney-meets-Final Fantasy role-player.
Due: December
8) Resident Evil 4
Platforms: PS4, Xbox One
Resident Evil 4 is easily one of the finest action games ever created. Not only did it jumpstart the flagging franchise after a few samey entries and make over-the-shoulder horror in vogue, but it was also an awesomely intense experience. And on the GameCube, no less.
You'll be able to play it on PlayStation 4 and Xbox One next week, with the new console versions glossing up the graphics. The only reason we're not more overjoyed about this is that Capcom has already released it on numerous other platforms, including Xbox 360 and PS3, and will probably do so again in the future. Still, this is the game to revisit if you want to loop back through the classics before Resident Evil 7 arrives.
Due: 30 August
9) Batman: Return to Arkham
Platforms: PS4, Xbox One
There's brand new Arkham experience due out this autumn, but it's a PlayStation VR exclusive and isn't exactly like the open-world hero jaunts it's based on. Looking for another trip to Gotham after last year's brilliant Arkham Knight? Here's what you're looking for.
Batman: Return to Arkham bundles the last-gen Arkham Asylum and Arkham City, two of the best comic games every created, with enhanced textures, better frame rates, and all of the downloadable content lumped in. It was supposed to release this summer but was strangely delayed indefinitely… but hopefully it'll be out in time for the holidays.
Due: TBD