The 10 hottest electric vehicles at the Geneva Motor Show 2019
The whiff of petrol and oil were replaced with the faint hum of electric motors at this year's annual new car bonanza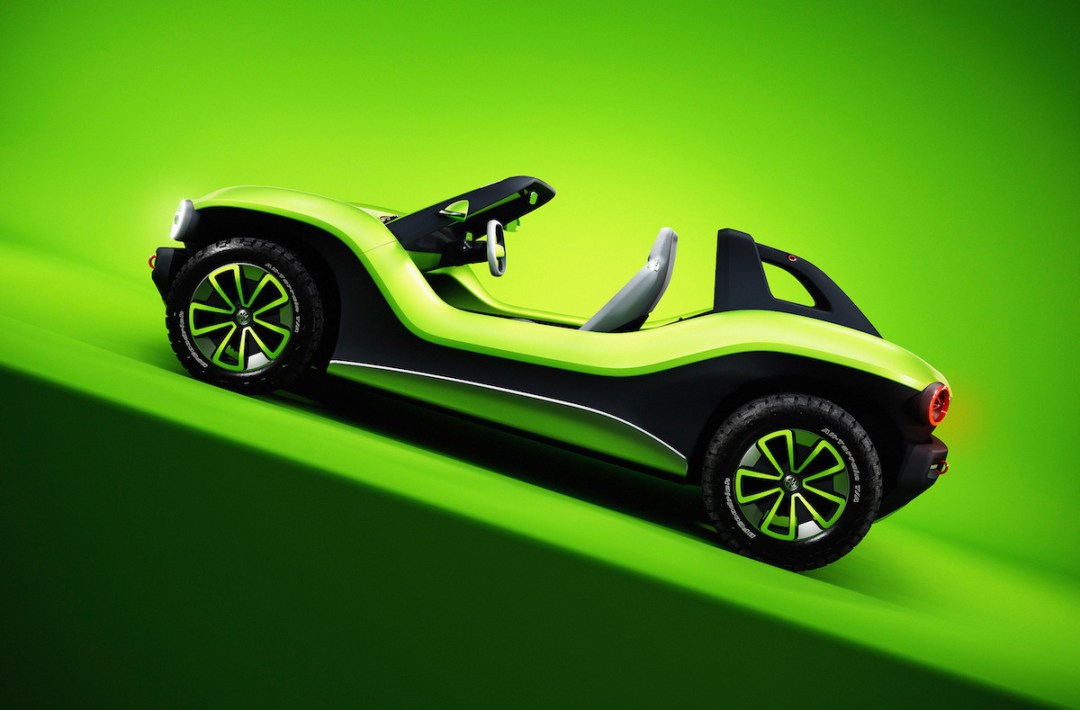 It feels like the car industry has finally reached a tipping point where the internal combustion engine is taking a backseat, as electric motors and battery packs take over the driving duties.
This year's Geneva International Motor Show was packed to the rafters with hybrids, plug-ins and electric vehicles (EVs), with a number of manufacturers committing to banishing fossil fuel from their respective stands entirely.
In addition to the typical urban run-arounds and electrically assisted family wagons, we were treated to a number of jaw-dropping hypercars that harnessed electrification to deliver mind-bending performance figures.
Here's our pick of some of the most impressive, interesting and game-changing EVs at this year's show.
Pininfarina Battista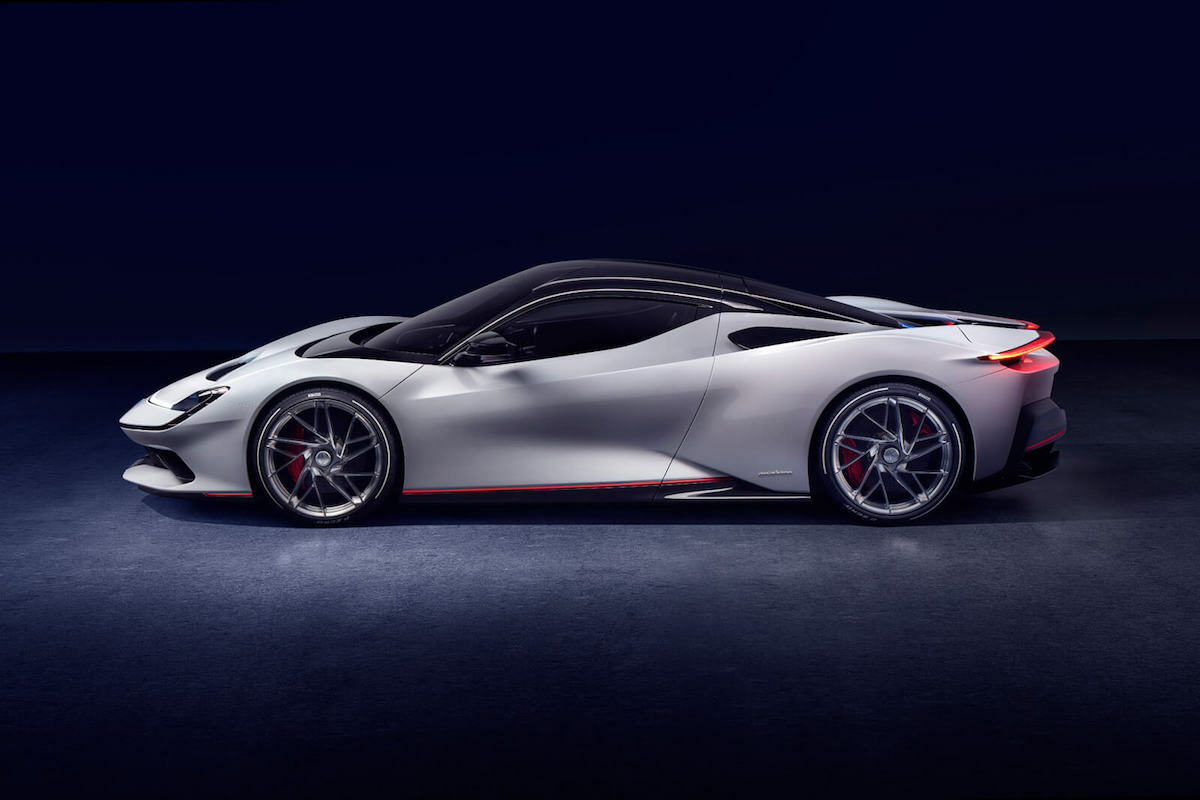 Better known as the Italian design and coachbuilding firm behind some of the world's most exotic cars, Pininfarina has gone at it alone and this is the first in a line of brutally powerful all-electric hypercars to come.
Just 150 Battista models will be hand-built (deliveries expected in 2020) and each promises to be faster than a current generation Formula 1 car. The 1,900hp and 2,300Nm torque developed by the Rimac Automobili electric powertrain will be capable of rocketing this sleek speed machine from 0-62mph in less than two seconds.
Range from the 120kWh T-shaped battery packs is said to be around 280 miles, which seems highly unlikely given the performance on tap, and pricing is yet to be confirmed.
Absolutely stunning in the flesh, the Battista is living proof that electric vehicles can do exciting and fun, as well as the sensible, planet-saving stuff.
Nissan IMQ Concept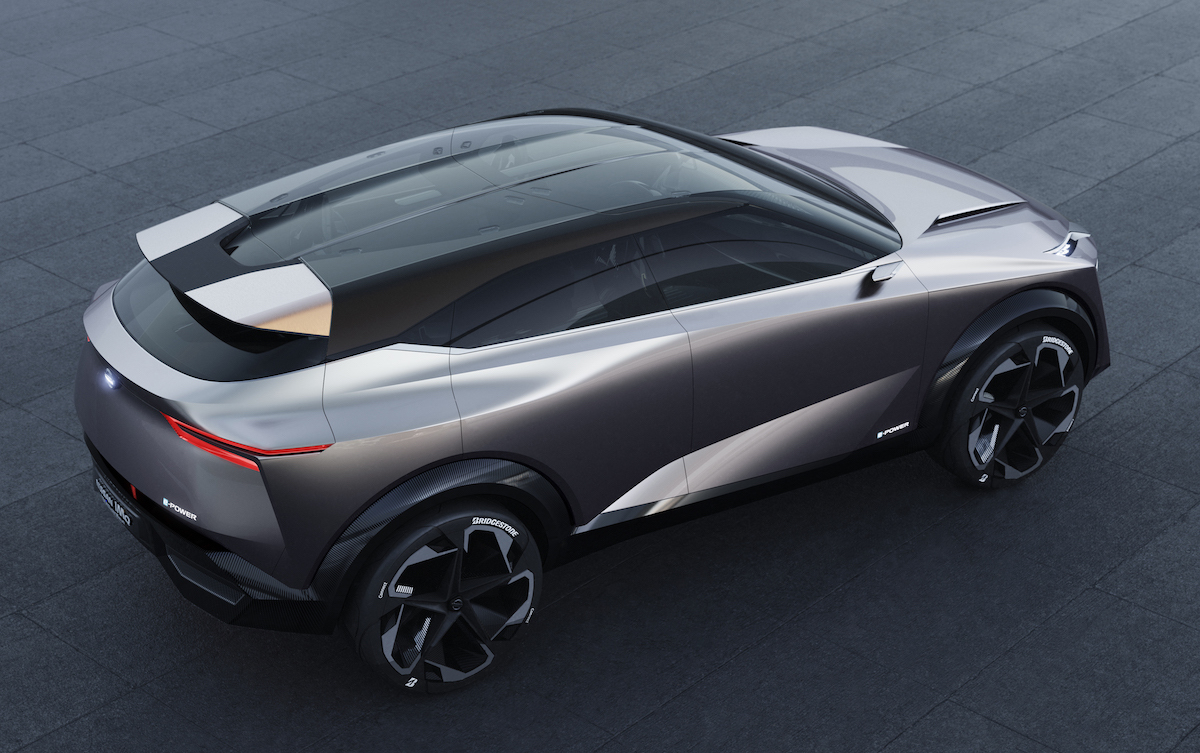 Yes, this angular, highly futuristic family wagon is simply a design concept for now, but what it signals is as important as its sharp creases. That's because this muscular SUV features Nissan's e-power drive system, which packs an internal combustion petrol engine that charges on-board battery packs.
This tech is already on sale in Japan (and a big hit), but the company will begin to introduce the cleaner, greener offering across much of its range.
But back to the concept, because the powertrain in this system develops more torque than a GT-R and enough shove (pumped through all four wheels) for some serious driving thrills.
On top of this, it features Nissan's Invisible-to-Visible (I2V) technology, which takes information on the road ahead from advanced sensors and overlays it on a screen in front of the driver.
Still not impressed? Try the Bridgestone Connect tyres that communicate data on tyre load, pressure, temperature, grip level, wear and health to the driver and the next generation of autonomous Pro Pilot technology, which will usher in feet, eyes and hands-off driving where legislation allows.
Volkswagen ID. Buggy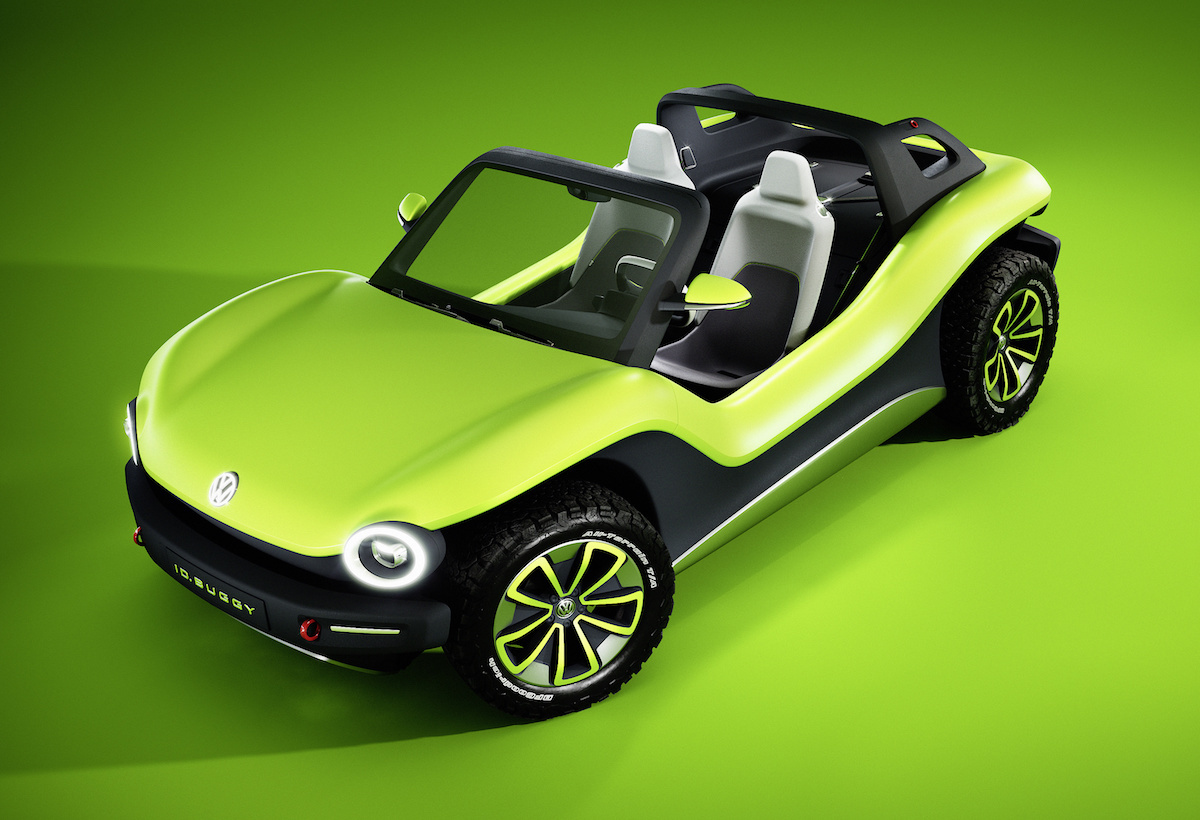 Surfers rejoice! The original beach bum vehicle is back and it will now come in a distinctly electric flavour. Granted, this is very much a concept for now, but it has been designed to show off the potential of VW's new modular electric drive matrix (MEB) platform.
The underpinnings will form the basis of numerous electric models in the VW Group, but more importantly, it will also be offered to individual small series manufacturers keen on putting their stamp on the platform.
Just like the original Beach Buggy, we could see lots of small outfits springing up to create funky shells for the 150kW/204hp electric drive motor. Let's just hope they are slightly less fibreglass-y and slightly more weather resistant.
Peugeot e-208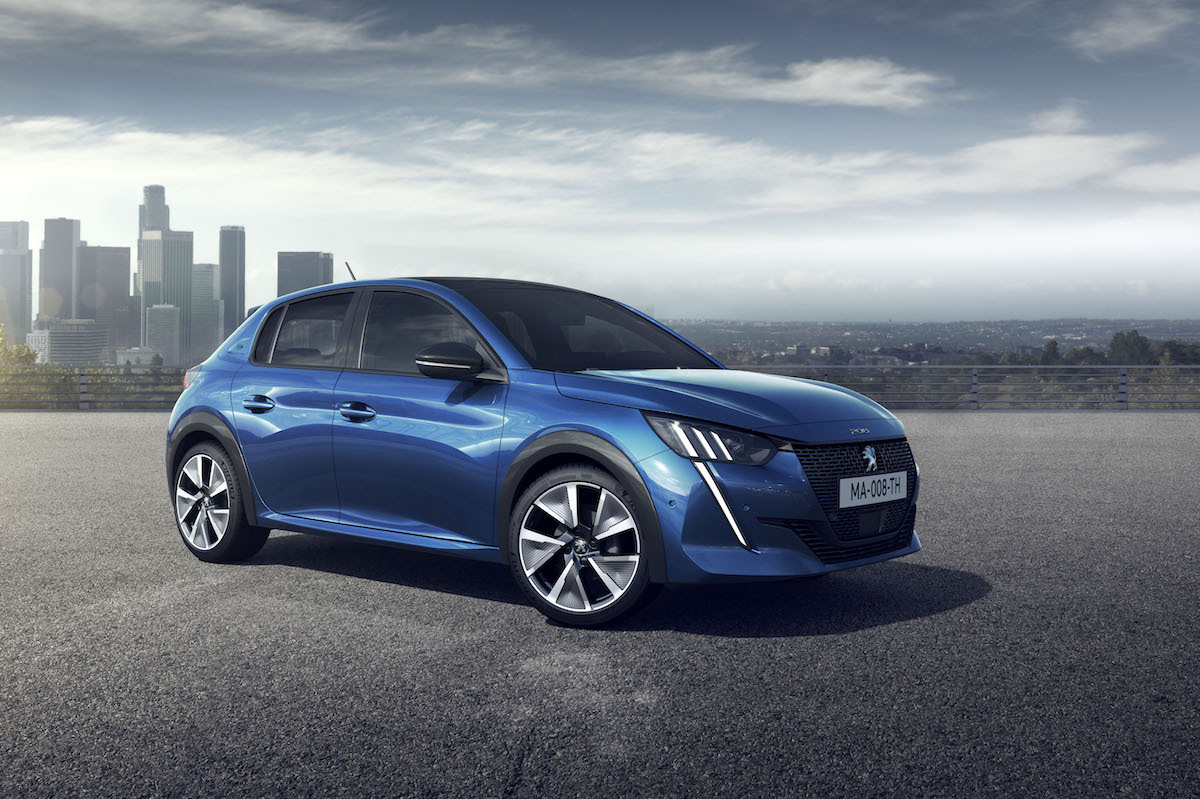 There's good news for fans of compact, stylish electric city cars, because Peugeot whipped the silk sheet from its upcoming e-208 model, an all-electric version of its upcoming hatchback replacement.
The e-208 packs a 100kW motor and 50kWh battery pack (stashed under the floor to maintain interior space), which provides a range of up to 211 miles from a full charge.
According to the French marque, customers will be able to choose a rapid charging version that is capable of an 80 per cent charge in just 30 minutes – so long as you can find a charging point capable of delivering said speeds.
It looks fantastic in the flesh and this little city slicker is destined to usher in a brand new version of the innovative 3D i-Cockpit infotainment system, as well as fresh semi-autonomous driver assist systems.
Fiat Centoventi EV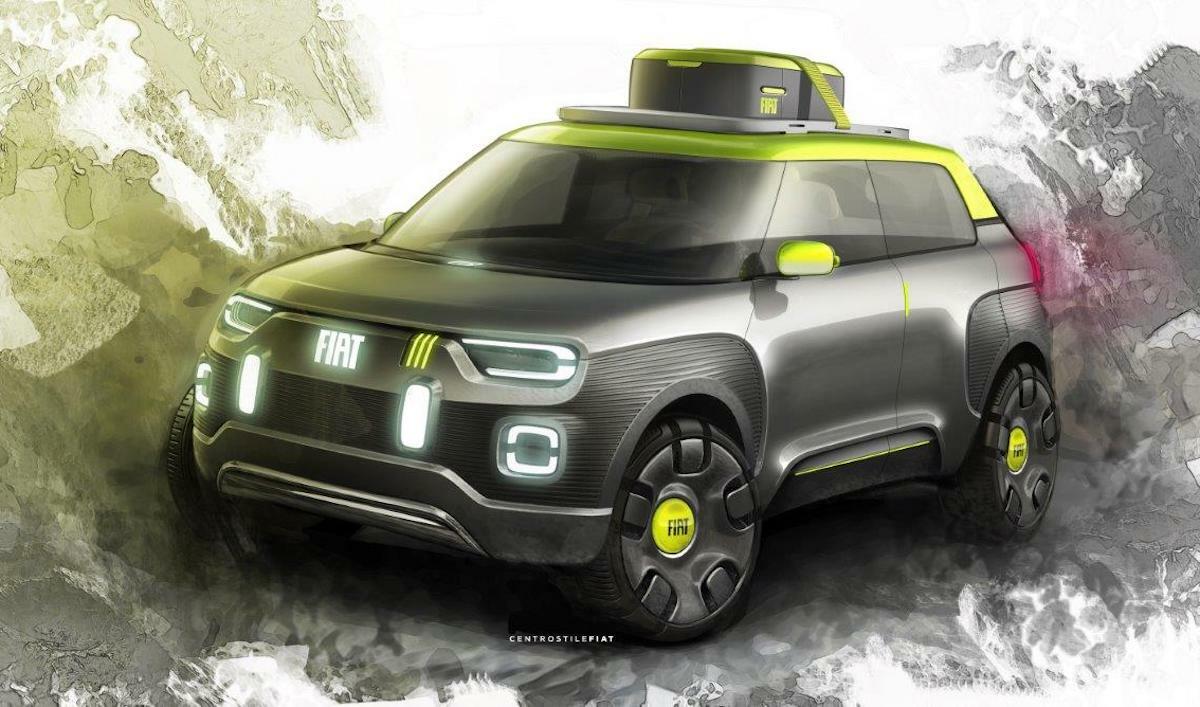 With a "close-to-production" version of the Honda Urban EV concept, the previously mentioned VW ID. Buggy and the Peugeot e208, the 2019 Geneva motor show may well go down as the year that cute EVs took over the world.
You can add the Fiat Centoventi EV concept to this list, as the boxy silhouette previews the future Panda model (yay!) and hints at an electric future for the Italian marque.
According to Fiat, base Centoventi EVs will be offered with a relatively weedy 62-mile range battery, but customers can buy or rent extra juice packs that see the overall range increase to around 310-miles.
On top of this, the stylish little concept features a minimalist interior (complete with massive 20-inch display) and a removable passenger seat, which can be swapped out for all manner of accessories, ranging from designated child seats to a laptop table.
Highly customisable, Fiat aims to offer numerous accessories that will allow owners to make the car their own, including the ability to remove the roof and replace with a soft-top, sun roof or luggage rack.
Audi Q4 E-tron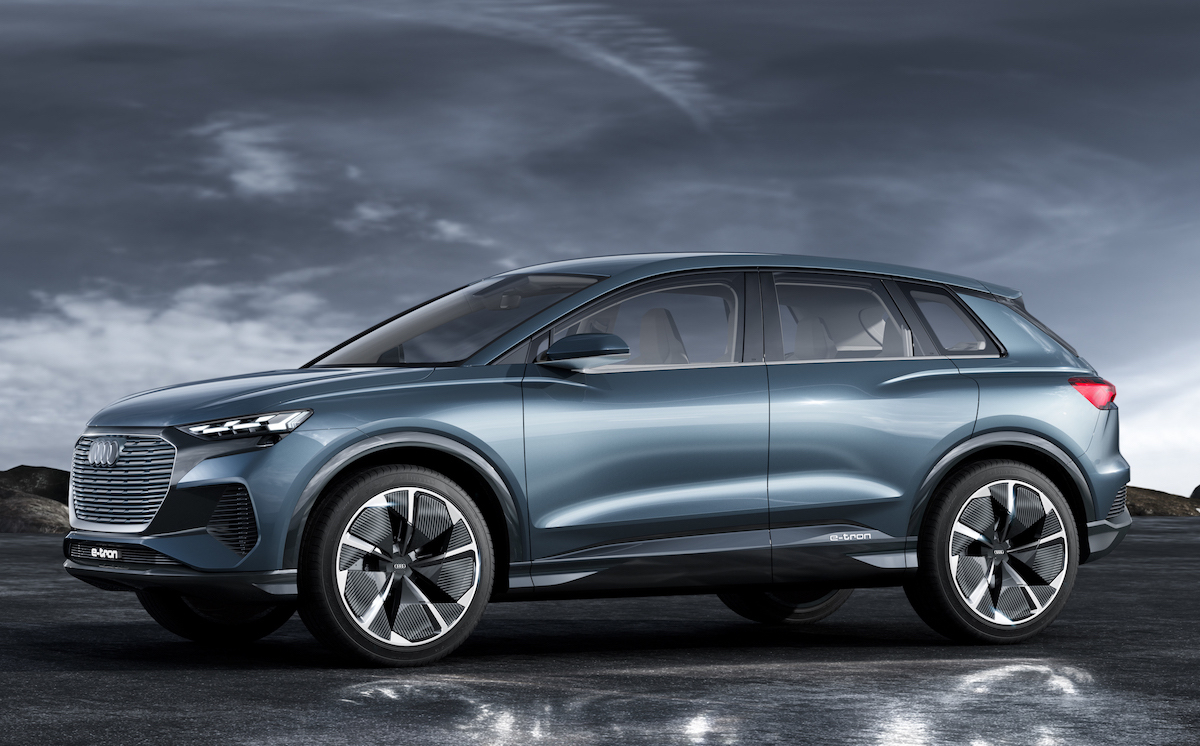 Audi went heavy on the electric vehicle vibe at this year's show, even dumping a small 'electric cafe' in the middle of its stand to ram home the point that its future will revolve heavily around plugging in.
The Q4 E-tron is a follow-up to the upcoming and much larger E-tron model, borrowing plenty of styling cues from its big brother but packing shorter, more athletic exterior dimensions.
The rear axle is driven by a 204hp electric motor, while a smaller unit assists the front axle, sending total power over the 300hp mark. Expect this model to stand to-to-toe with the Jaguar I-Pace when it goes into production (recently crowned European Car of the Year) both in terms of range and performance.
Seat el-Born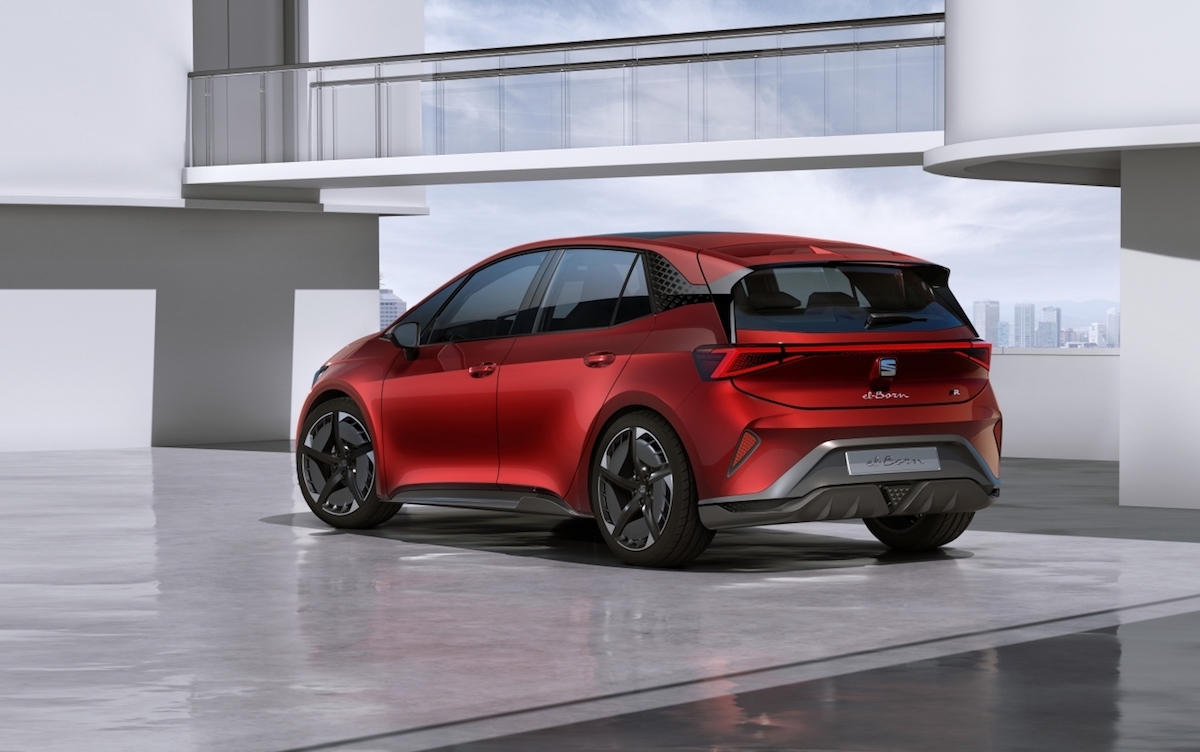 Ignore the slightly questionable name, because this sporty Seat concept strongly hints at a proper performance hatchback from the Spanish brand, but one that is powered purely by electricity.
Seat claims its concept is extremely close to production form and that it rides on the aforementioned VW Group MEB platform, while power comes from a 62kWh battery and high performance electric motor that could see total system output tip over the 200hp mark.
Small, chunky and creased in all the right areas, this little hatchback wears its sporting intentions on its sleeve and could inject some much-needed excitement into the EV hatchback segment when it goes on sale next year.
Alfa Romeo Tonale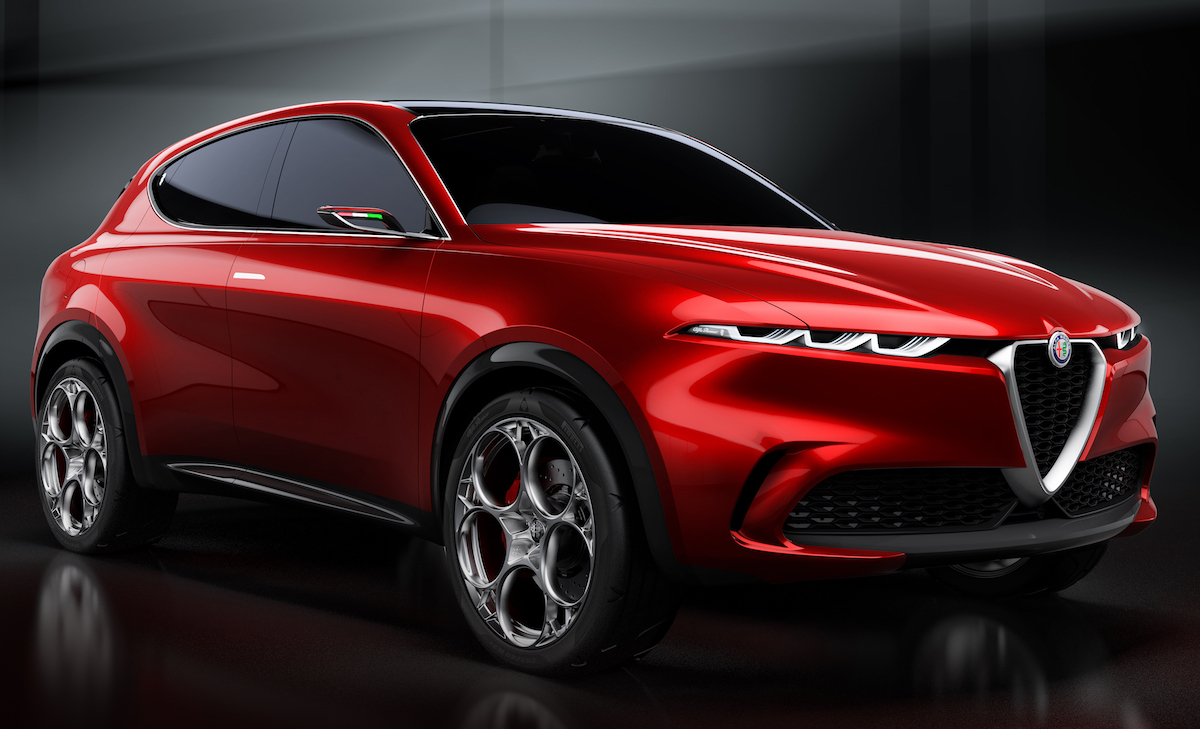 No, it's not a purely electric vehicle and no, you don't pronounce it 'toe nail', but this bright red plug-in hybrid concept from Italian sports car connoisseurs Alfa is worthy of your attention.
Why? Because the compact SUV signals the introduction of hybrid technology that will not only help lower CO2 emissions, but also promises to add a hefty dollop of performance prowess.
Its maker claims that it will share its hybrid technology with the upcoming Jeep Renegade and promise an "immersive driver experience", thanks to a driver-focussed cockpit that features a 12.3-inch digital instrument and a 10.25-inch touchscreen infotainment system.
Honda e Prototype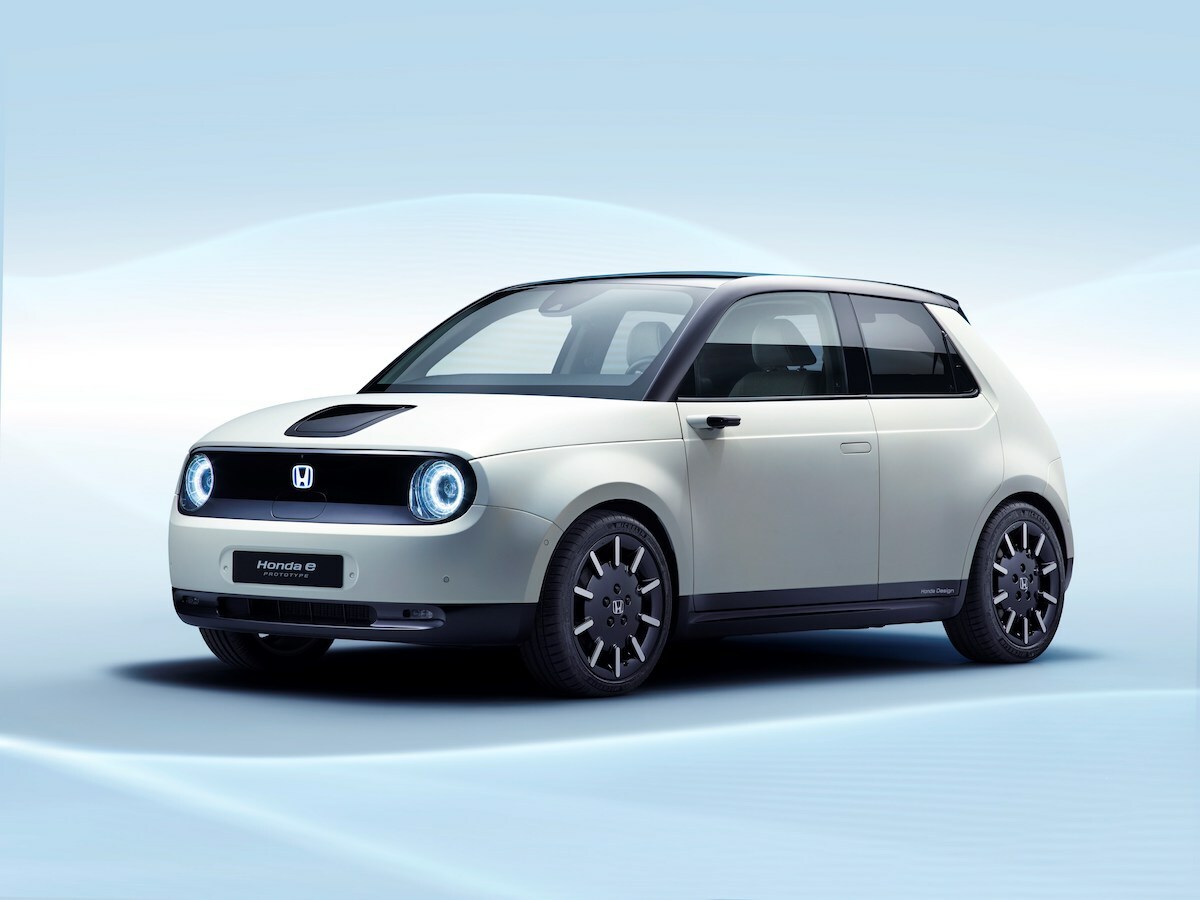 "They made it, they actually frickin' made it!" Yup, Honda claims that the e Prototype, which is heavily based on the awesome Urban EV Concept of 2017, is "95 per cent" production ready and will actually look like that when it goes on sale.
The retro-tastic little EV will compete at the premium end of the hatchback spectrum, so will feature neat tech treats like cameras and screens instead of door mirrors, pop-out door handles and an interior that is positively bathed with displays.
Technical information is still a little cagey but Akinori Myoui, senior designer at Honda and the man responsible for this visual delight, tells us the interior has been designed to involve the passenger, as well as the designer.
"The front passenger will be able to interact with the infotainment system, search for a destination and swipe to send any relevant information to the driver's display," he said.
Imagine by Kia
We really wish this was a Korean cover version of the famous John Lennon track but it is, in fact, a concept car that previews the future design language of Kia's upcoming first pure electric four-door passenger car.
Where the Kia e-Niro democratised electric propulsion thanks to its Jaguar I-Pace-rivalling range for a fraction of the price, the marque's upcoming electric model looks set to take the price war to Tesla.
The concept itself is quite something to behold, with a 'tiger nose' grille that puts on a lightshow when the driver approaches, alloy wheels infused with acrylic glass and a restrained 21 individual ultra high-resolution screens that sit atop the dashboard.
"These 21 incredibly thin screens are a humorous and irreverent riposte to the on-going competition between some automotive manufacturers to see who can produce the car with the biggest screen," explains Ralph Kluge, Kia Motors Europe's general manager of interior design. Touché, sir. Touché.