The 10 best smartphones of 2018 (so far)
Six months in, which phones made the list?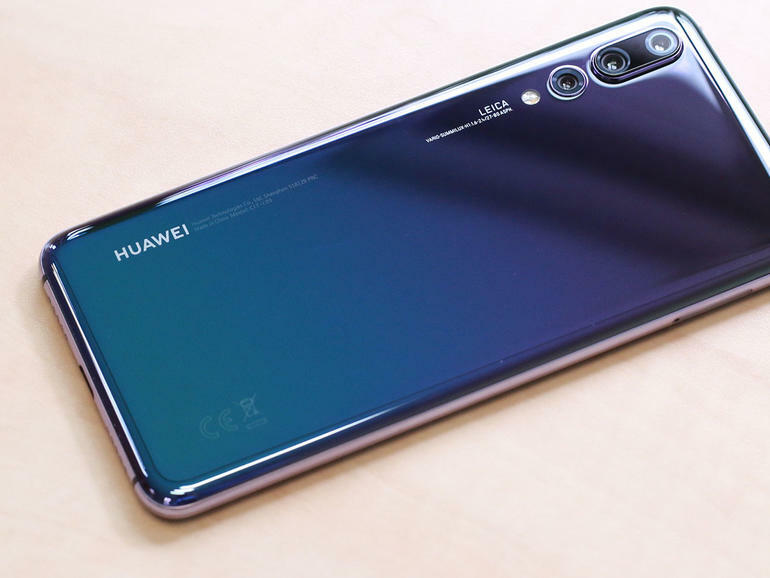 The smartphone market is constantly evolving, and while there are still a few 2017 handsets that we'd strongly recommend (like the Apple iPhone X), we can't help but point our readers to the latest and greatest.
We're only six months deep into 2018, but we've already seen a pretty extraordinary lineup of smartphones. And that ranges from seriously-stacked flagships with top-tier features to low-end budget wonders that are shockingly strong given their miniscule price points.
Eyeing something new and shiny but still unsure… or just want to see your recent purchase validated by our expert opinions? Here are our 10 favourite smartphones of 2018 so far.
10) HTC U12+ (£699)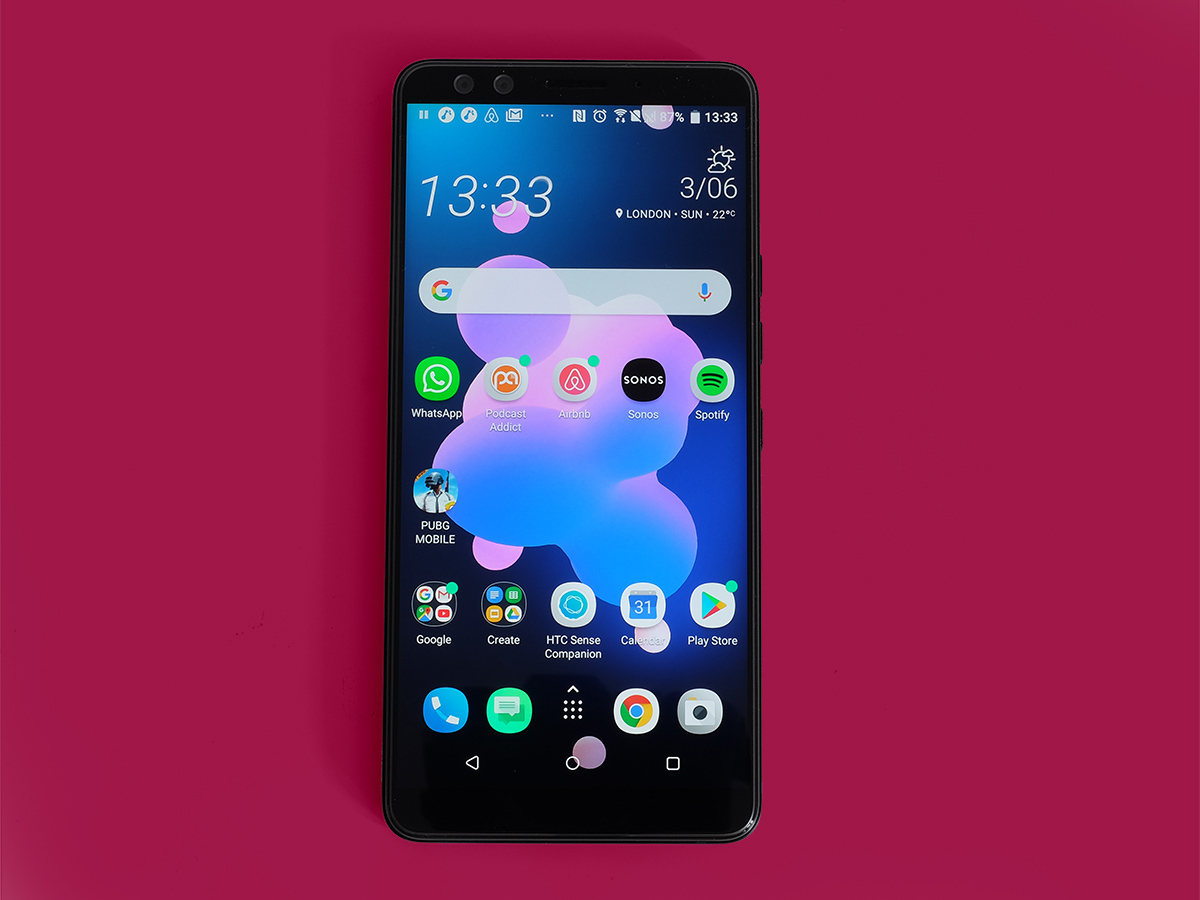 Fancy yourself a smartphone traditionalist? Want a flagship phone that doesn't have a notch or a curved screen? If so, then the HTC U12+ might be right up your alley. It packs plenty of power without embracing too many recent display trends – although it is nicely extra tall at 18:9.
But the HTC U12+ does try some different things on other fronts, including packing in four total cameras (two front, two back) and pressure-sensitive Active Edge sides, which let you squeeze the phone to access the Google Assistant, launch an app, or pull up the camera.
As you find below, we think there are better overall flagship phones for comparable cash – but if you dig HTC's aesthetic and hate the notch, the U12+ is a pretty good option.
9) Nokia 7 Plus (£349)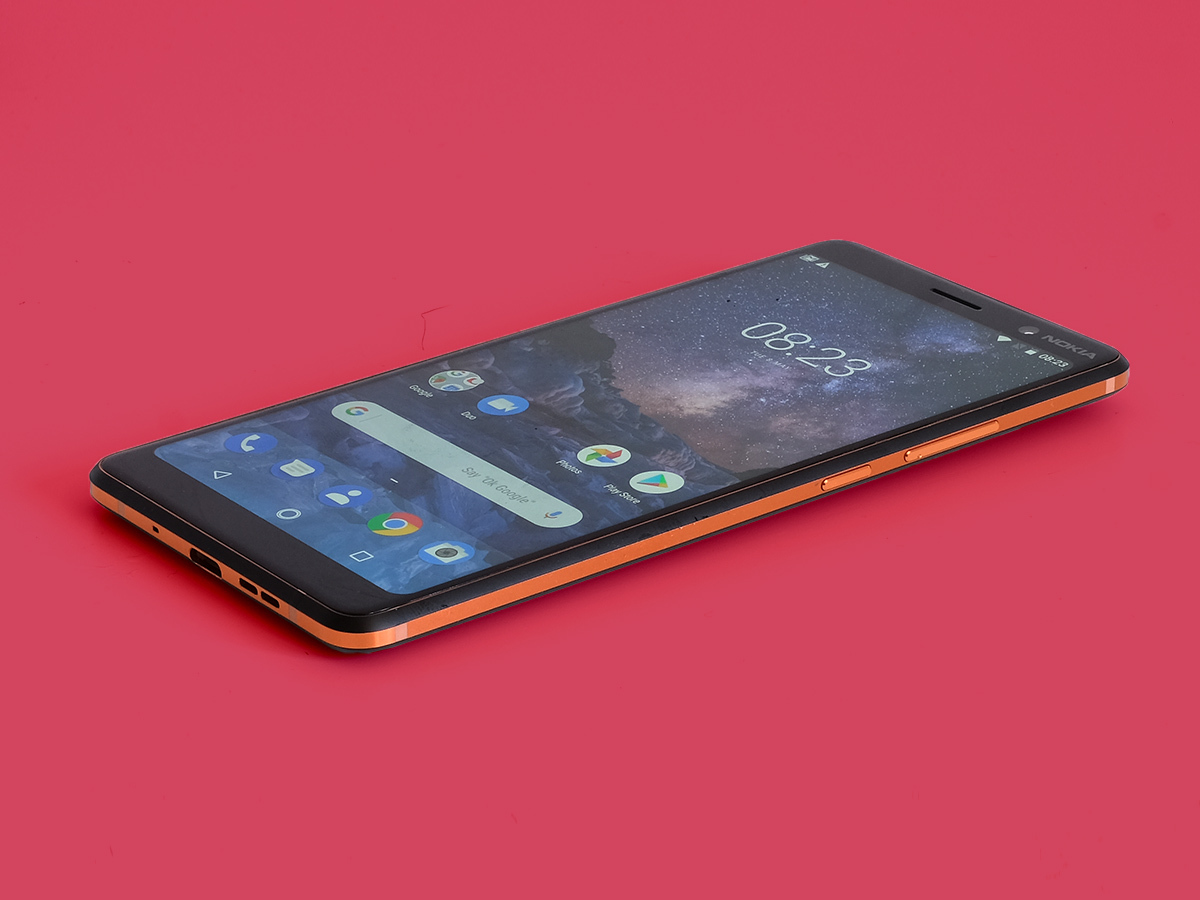 Nokia is gradually coming back into form thanks to its myriad new Android smartphones via new owner HMD Global, and the Nokia 7 Plus is the most intriguing of the bunch so far.
It's a properly mid-range handset, albeit one with some welcome panache. Rather than the common glass-and-aluminium flagship build that we see a lot of lower-priced phones trying to emulate these days, the Nokia 7 Plus opts for a smooth ceramic backing. On top of that, the copper-coloured frame (set against matte black) gives it a distinctive edge.
Elsewhere, the phone does plenty for half the price of an average flagship: the 6in 1080p display is big and satisfying, it has a more than capable processor, and the dual-camera setup is pretty good overall. It's an attractive, powerful, and wallet-friendly big phone.
8) Motorola Moto G6 Play (£169)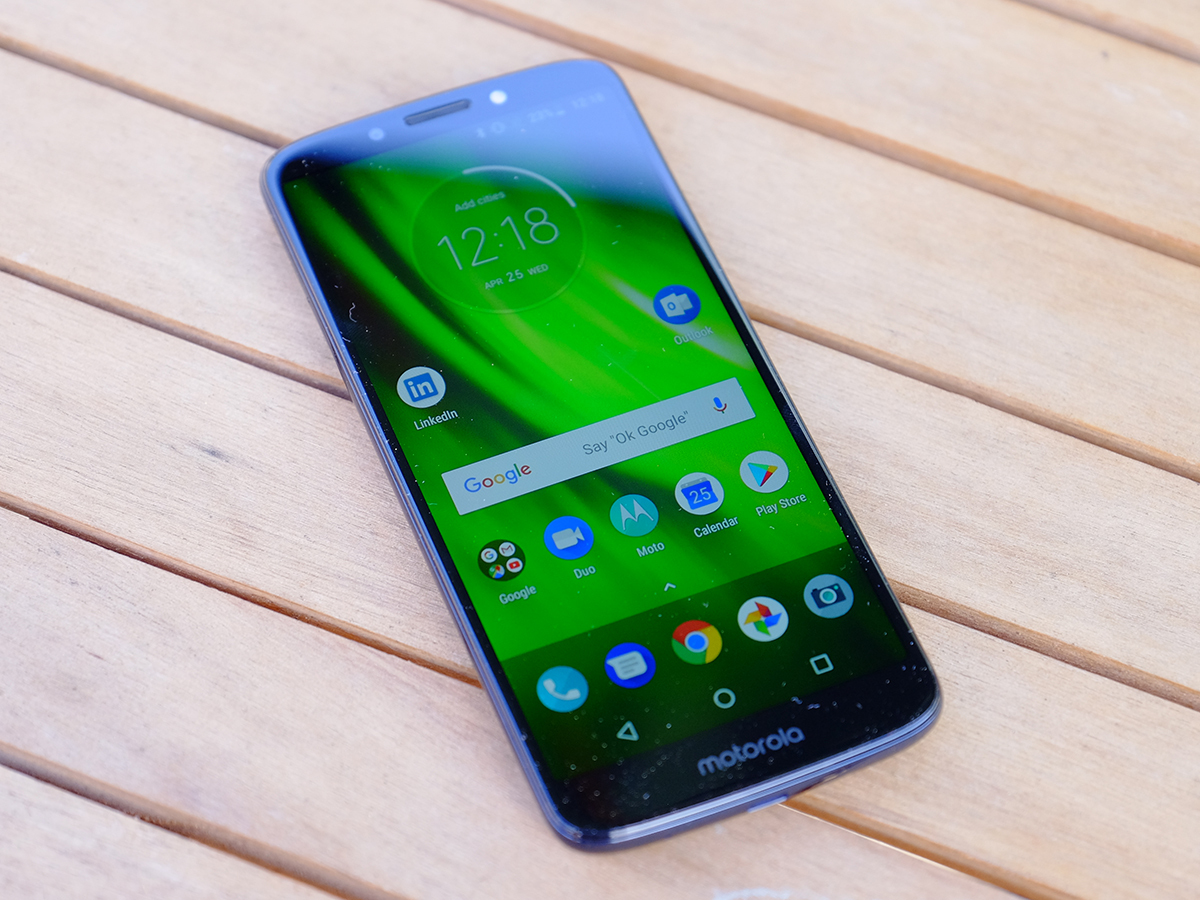 If your mandate for a new phone is cheap – like, really cheap – but still modern and effective, then you can't go wrong with the Moto G6 Play. The lowest-level offering in Motorola's G6 refresh is an incredible deal.
The level of components won't surprise you: they're low-end for sure, yet still plenty capable if you don't need flagship speed or flourishes. The 5.7in 18:9 LCD display is low-res at 720p, yet still looks just fine with games and videos, plus the Snapdragon 430 chip is solidly equipped and the camera is fine.
That might not all sound terribly exciting, but pack in a massive 4,000mAh battery and you have a device that can entertain you for hours and hours on end. Best of all, it all comes together for just £169. There are better phones, for sure, but there's no better bargain right now.
7) Sony Xperia XZ2 (£699)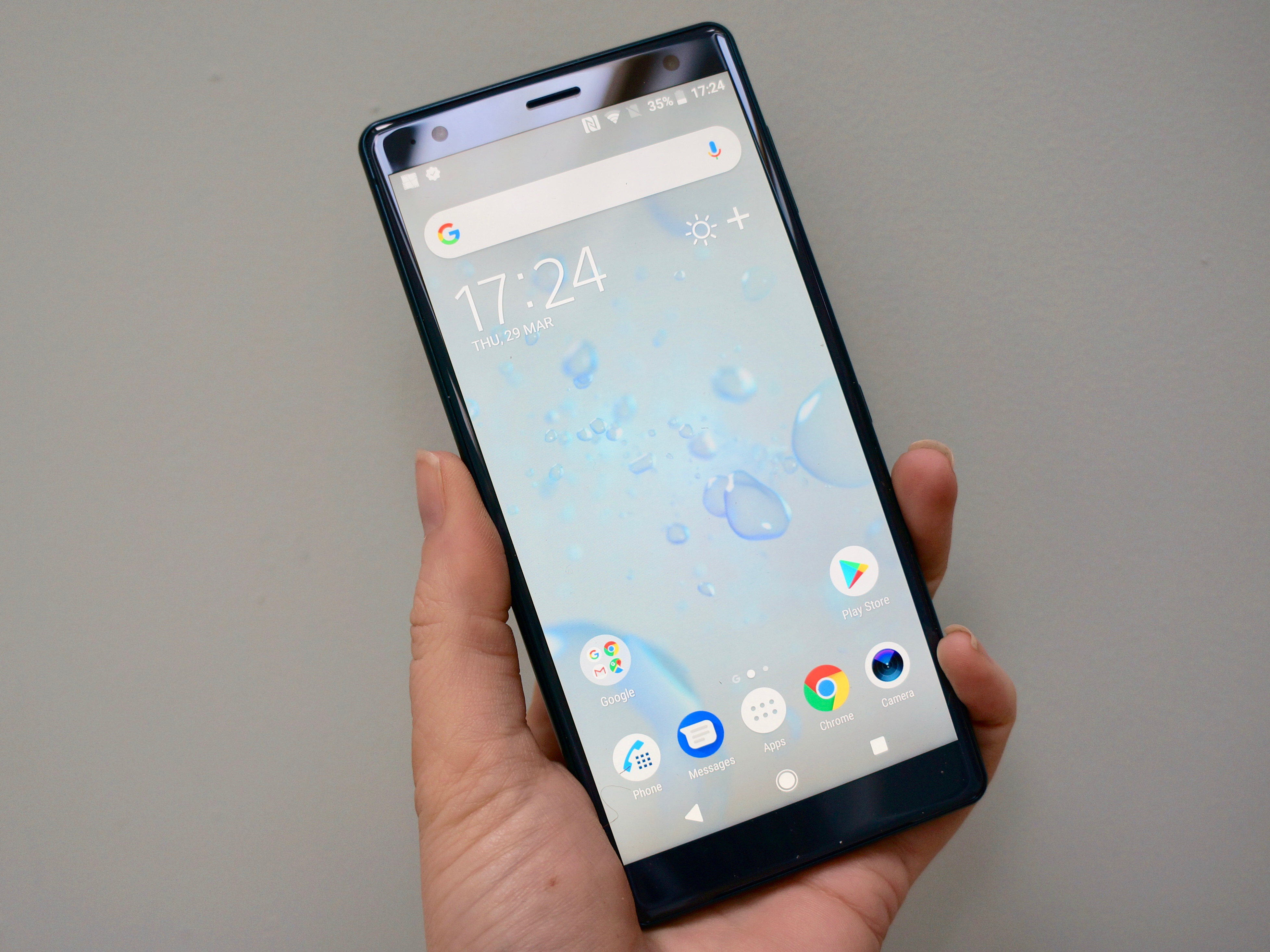 Sony hasn't been a heavyweight in the smartphone scene for a while now, but the Xperia XZ2 could be the strong opening salvo in a welcome comeback story.
It's Sony's best handset in some time, packing in loads of flagship power into a refreshed design that scraps the boxy formula of past handsets. And with a Snapdragon 845 chip running the show, the Xperia XZ2 has ample power to handle games, apps, media, and multitasking alike. It also captures excellent 4K HDR video footage.
Still shots are a bit behind the flagship giants, and there are better smartphone screens out there – which is why this powerful beast falls at #7 instead of much higher. But it's a nice reversal of fortunes for Sony, and hopefully a sign of things to come.
6) LG G7 ThinQ (£599)
The LG G5 was interesting, certainly, but the modular approach didn't stick – and last year's LG G6 impressed out of the gate, but was quickly overshadowed by better flagships. Does the LG G7 ThinQ buck that trend of underwhelming flagships?
Maybe. We can't predict its lasting appeal, given that it just released, but it makes a strong impression right out the gate. The G7 ThinQ's notched look puts it on part with a lot of Androids right about now, while the Snapdragon 845 chip means it's blessed with immense power plus the 6.1in Quad HD panel is quite good.
And the G7 ThinQ does some unique things that help set it apart – like packing in a wide-angle camera alongside the main one on the back, and resonating sound through nearly any surface you lay it on to amplify the output. At £599, it's also a chunk of change less than a few other flagships higher up the list. That can't be ignored.
5) Motorola Moto G6 Plus (£269)
Much as we like the Nokia 7 Plus, Motorola's new Moto G6 Plus comes very close in most regards while shaving another £80 off of the asking price.
It's a budget phone that punches well above its class, thanks to flagship styling and surprisingly strong components. The aluminium-and-glass look doesn't match with the price tag, while the 5.9in 18:9 1080p panel impresses, the Snapdragon 630 has plenty of grunt for games and media, and the dual-camera setup is the best you'll find at this price.
The standard Moto G6 offers the best balance of price to features/quality, while the previously-listed Moto G6 Play is the best deal of the bunch – but the larger Moto G6 Plus is the best overall phone in the set, surely, and a truly superb sub-£300 handset.
4) Honor 9 Lite (£199)
The Moto G6 Play is probably the cheapest phone that we'd give an adamant recommendation to today – but for £30 more, you can get the dazzling Honor 9 Lite.
Although touching the plastic sides eventually gives away its budget build, the Honor 9 Lite makes a flashy impression at a glance, with the blue mirror glass backing standing above anything else in this price range. Want a cheap phone that doesn't look like one? You can't get any better than this.
Component-wise, the Honor 9 Lite is solidly capable. The 18:9 1080p panel is pretty nice, the Kirin 659 chip does well with games (albeit not on max settings), and with four total cameras (two front, two back) it also has a few shooting tricks up its sleeve. It's one heck of a phone for just £199.
3) Samsung Galaxy S9 (£739)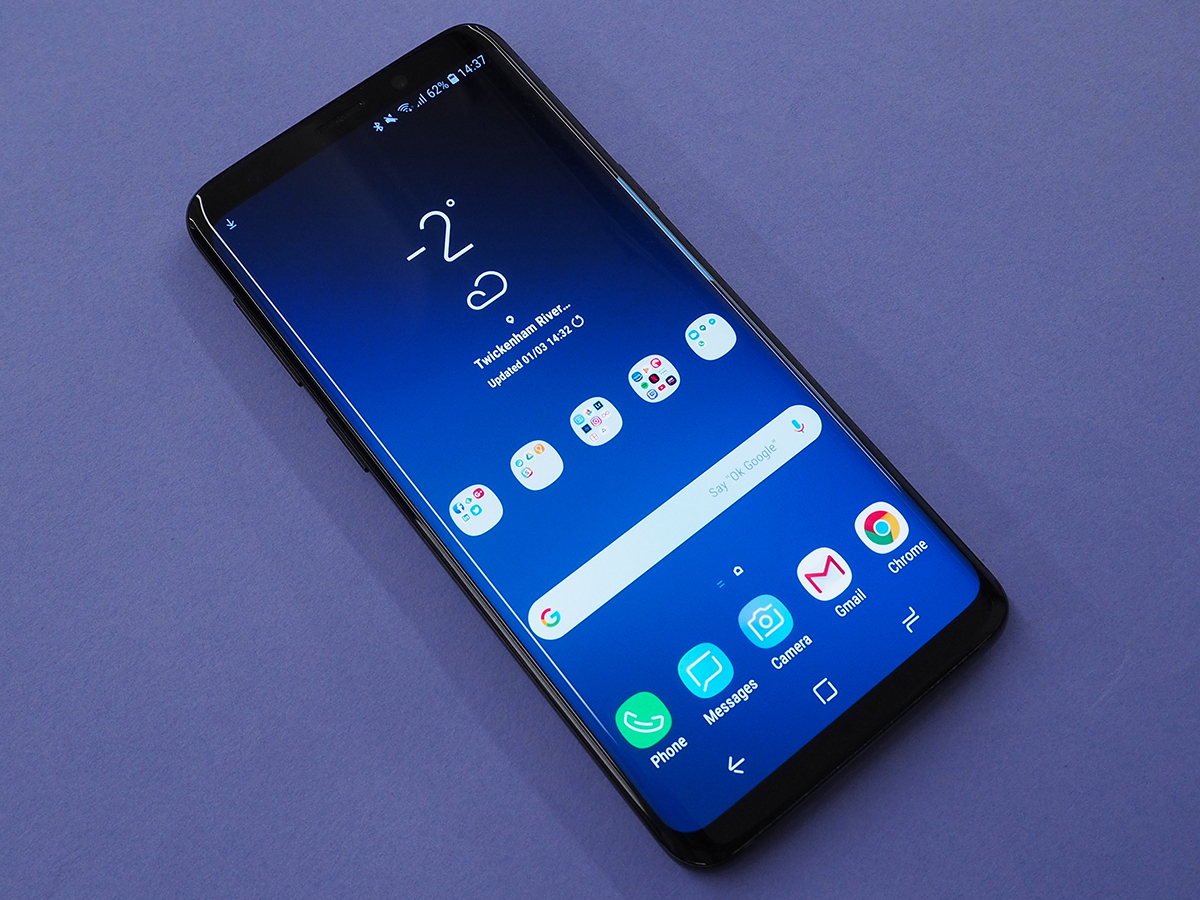 The Galaxy S9 only at #3? Honestly, we would've been shocked with this outcome at the start of the year, although we have plenty of reason for the placement of our top two (keep reading).
Even so, Samsung's lightly-tweaked flagship is one of the absolute best phones you can buy today. In a few respects, actually, it's tops: the Quad HD Super AMOLED panel is the best around, and the Exynos 9810 chip used in the UK tends to come ahead of the rival Snapdragon 845 in benchmark testing.
Samsung usually packs its phones with high-end everything and loads of perks, which is still true here. But being nearly identical to last year's mind-blowing Galaxy S8, it doesn't have quite the same pop this time around – especially at £739. Still, if you want a top-tier Android phone experience, you can't go wrong here. Same for the larger Galaxy S9+.
2) OnePlus 6 (£469)
OnePlus has done it again. While the price point keeps rising, the company always manages to keep up with the smartphone elite while landing hundreds of quid less than the competition. And that's true again with the OnePlus 6.
The OnePlus 6 stands out even more than past models thanks to the notch-bearing AMOLED display, which covers the front aside from the small chin at the bottom, plus glass on the back is a new touch. It has the same Snapdragon 845 powerhouse chip as many Android rivals, too, plus 6GB RAM in the base model.
The dual-camera setup is a little less impressive than the top-end competition, but that's part of where the price savings comes in – and it's still pretty great overall. At £469, this is the flagship phone we'd recommend to the largest number of people.
1) Huawei P20 Pro (£799)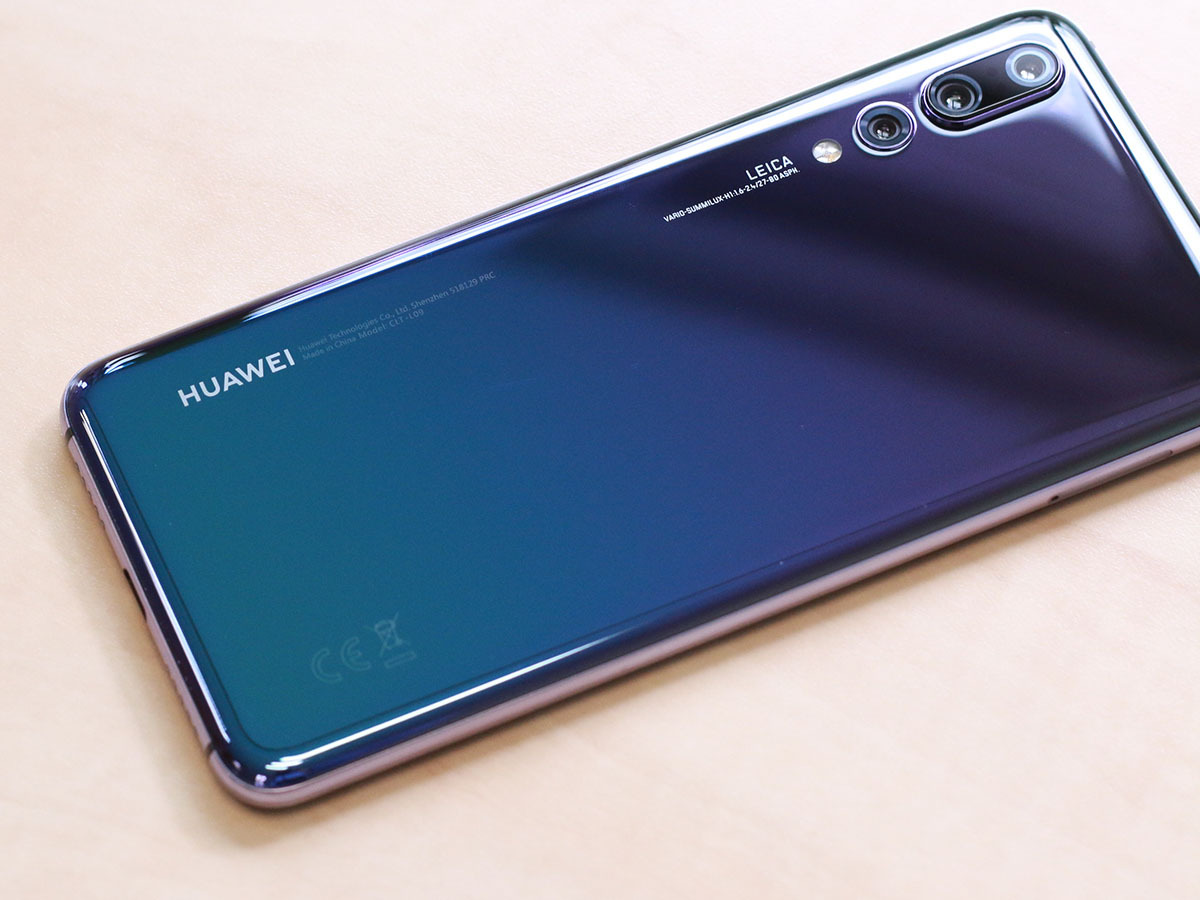 At the end of the day, the priciest phone on this list is the one that lands on top – and it's because the Huawei P20 Pro has a one-of-a-kind feature that's so overwhelmingly impressive that it elevates this phone into the smartphone stratosphere.
And that feature is a triple-camera array on the back. Three cameras? It sounds absurd and wildly unnecessary, but the benefits become apparent once you get hands-on. Going beyond the popular dual-camera approach means you get a 3x optical zoom and 5x hybrid zoom that captures serious detail from afar, plus the image quality is generally superb overall.
The P20 Pro also has the most stunning phone backing around with its gradient Twilight colour option, while the 1080p notched OLED panel shines and the huge 4,000mAh battery is there for the long haul. It's a whole lot of money to spend on a phone, but those cameras are something special.
Best of the best so far in 2018? It's the Huawei P20 Pro.