The Stuff Gadget Awards 2023: Electric vehicles of the year
Whether you prefer your transport with two or four wheels, we've got the winners for you
2023 has been another vintage year when it comes to cars of the electric persuasion, with a series of great new launches – both luxury and affordable – helping to burn away any vestiges of stigma still clinging to the concept of fully electric vehicles. Fossil fuels? They're so last century.
This year, we've also chosen to highlight our favourite e-bike or e-scooter, having had the opportunity to review a number of these two-wheeled tarmac munchers. E-scooters' shaky UK legality notwithstanding, they've become a staple of local transport and commuting, and when the law finally sorts itself out will likely be among the most popular battery-powered vehicles on our roads (and hopefully not our pavements).
So tell your eyes to a move on and keep reading, because it's time to reveal our 2023 award winners for the electric vehicles of the year.
---
Best EV of the year: Porsche Taycan Cross Turismo
Need a spacious family wagon for weekend trips to the countryside? But secretly want a sporty and stylish tourer that'll turn heads? Our award winner is an EV that can do both: a sleek estate-like variant of the wonderful Taycan saloon that adds loads of luggage space, it's also the sole electric estate to come with any true sporting pedigree. Eye-wideningly rapid when you put your foot to the floor and dynamic going in and out of curves, it feels as scintillating as it is sensible, and offers a veritable feast of tech toys for those willing to dig a little deeper into their wallets. All things considered, it's one of the best EVs on the road.
Highly commended: Jeep Avenger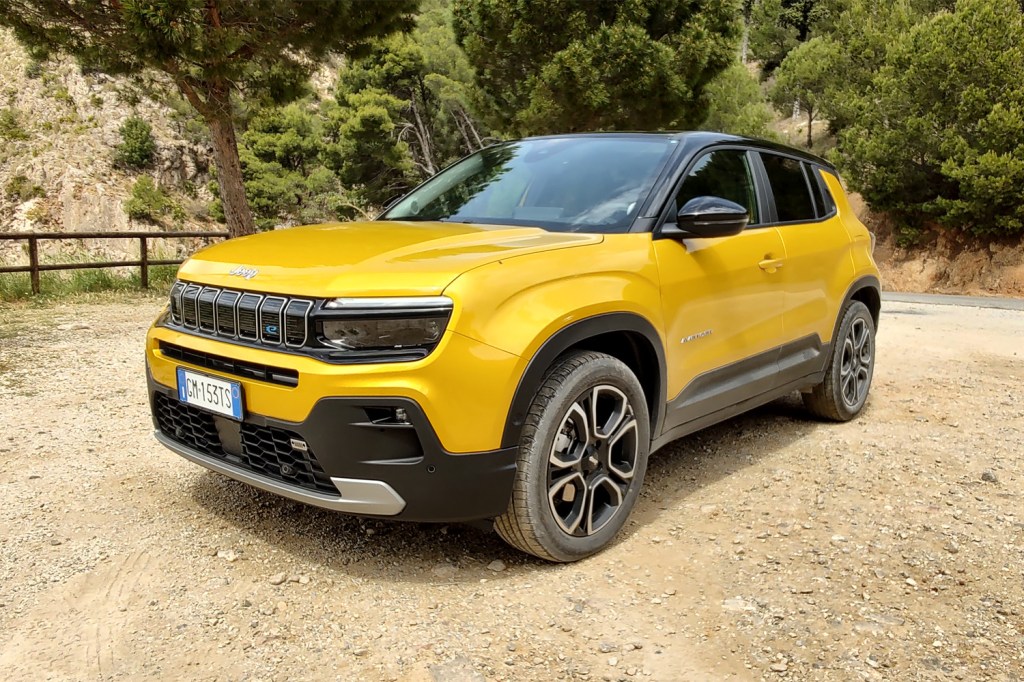 OK, so this front wheel drive and fully electric Jeep isn't going to be much of a full off-roader – even if it does have a clutch of additional drive modes designed for navigating mud, sand and snow. It's much comfier on the tarmac, where its adorably cute design, 250-mile range, speedy charging and compact size make it at home in town or eating up the motorway on a longer trip. We found it a fun, nimble drive for an SUV, and definitely our second favourite EV of 2023.
Also shortlisted: MG4 EV, Abarth 500e
We can't not give props to another pair of electric road warriors. The MG4 EV's stand-out styling and affordability make it a tempting prospect for electric newbies, while the Abarth 500e is a daring, sporting twist on the Fiat 500 – small in size but big on fun.
---
Best e-bike or e-scooter of the year: Pure Advance Flex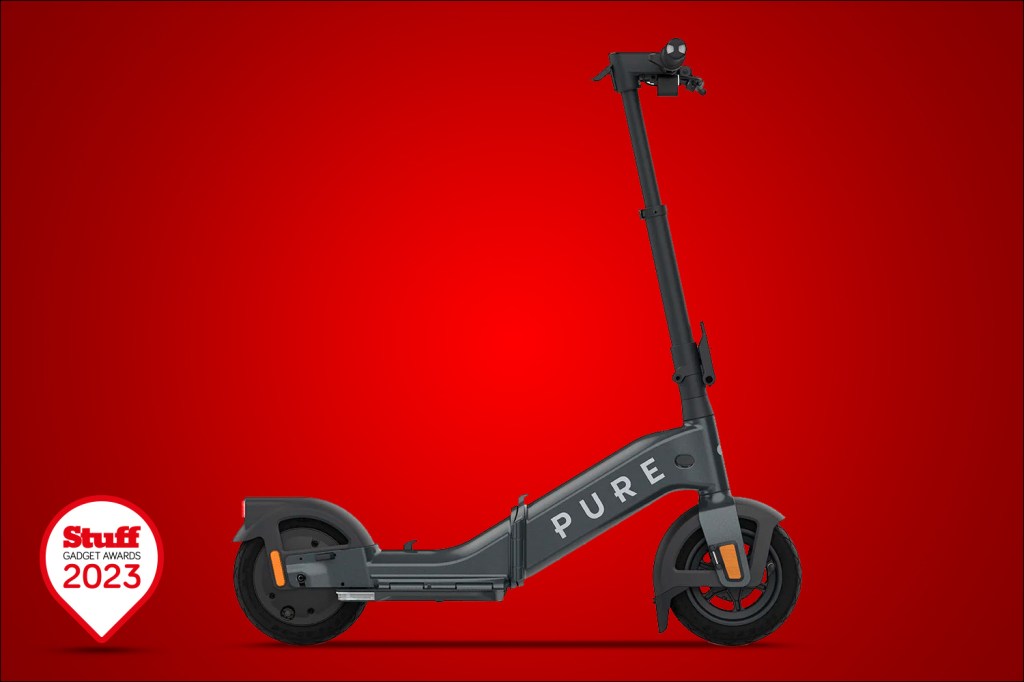 What impressed us most about the Brit-designed Pure Advance Flex is that it isn't afraid to innovate. It pioneers a forward-facing design riding position that's more stable, comfortable, balanced and safe than the standard side-on position used by most e-scooters, but that's not its only appealing trait. We also loved its folding design, indicators for road use and smooth, powerful ride. If and when the UK finally properly legalises e-scooters, this is one we'd be more than happy to take to the streets.
Highly commended: Honbike Uni4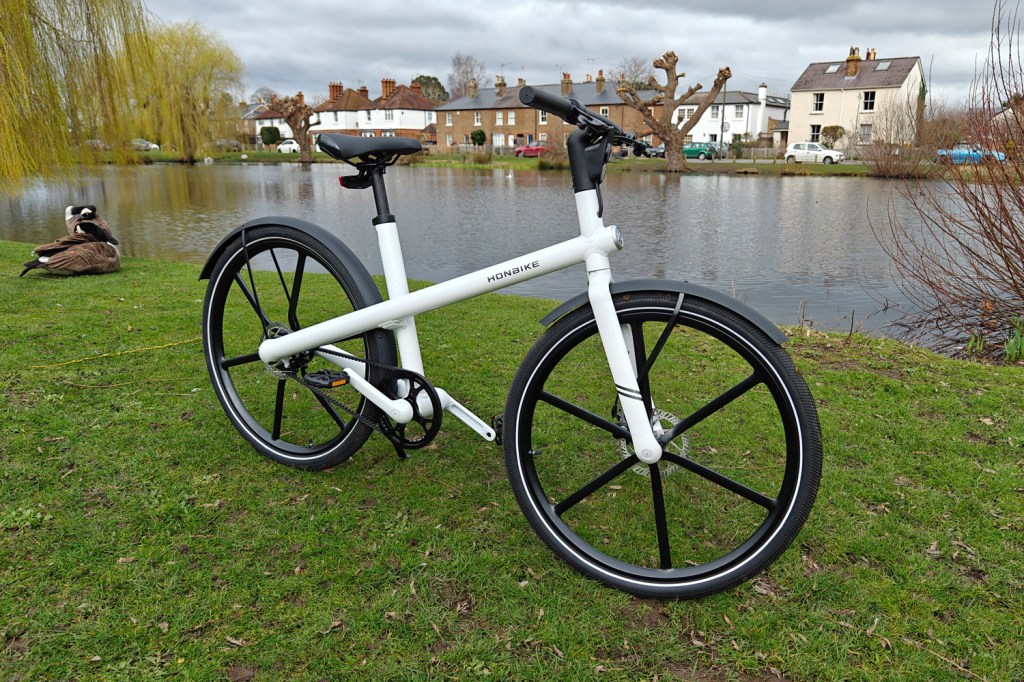 A close runner-up is this sleek, minimalist e-bike. Stylish, simple and low-maintenance, it's a premium commuter bike that barely looks 'e' at all: the battery is totally hidden within the frame and its lights and LCD screen are integrated to keep things low-profile, and aircraft-grade aluminium keeps everything lightweight, but the range (60ish miles on a good day), ride and disc brakes make it a serious urban explorer.
Also shortlisted: Peddle Ride
Also worthy of a salute this year is the Peddle Ride, a comfortable and well-equipped commuter e-bike with a simple setup and low-key styling.
---