The Stuff Gadget Awards 2023: Camera and action camera or drone of the year
Oh, snap! Find out 2023's best devices for capturing photos and videos, according to us
Smartphone cameras may be improving all the time, but they still have nothing on a tool built specifically for the job.
Whether it's the flexibility of an interchangeable lens camera, the more focussed specialisation of a fixed-lens compact or action cam, or the free-as-a-bird scope afforded by a flying camera drone, we've had a blast reviewing a whole cavalcade of cameras this year – and below you'll find the ones that we loved the most.
Oh, and if you are more interested in camera phones, don't worry: there's a category for those in this year's awards too.
---
Best camera of the year: Fujifilm X-T5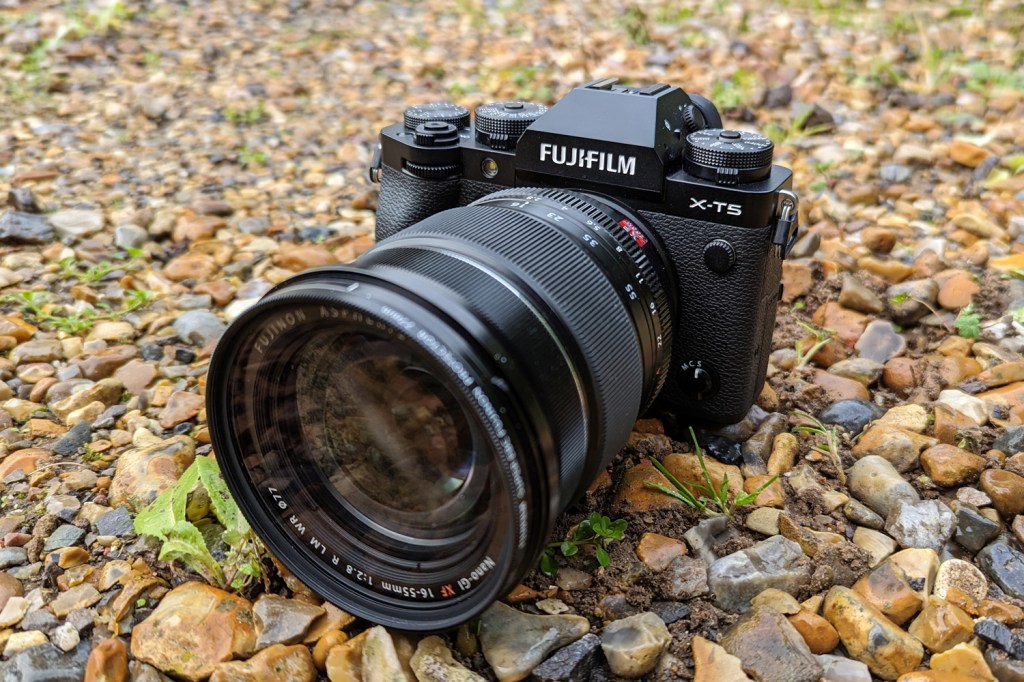 In a year of excellent camera releases, this all-rounder stood out for us. It might be a mainstream model with an unsexy APS-C sensor, but Fujifilm's high-tier hybrid just does everything so well. Its 40.2MP sensor excels at stills shooting, delivering detail and dynamic range in abundance (not to mention Fuji's beloved film simulation filters and a rapid 15fps burst speed); it's a dab hand at video too, offering users a choice between 6K footage at 30fps or 4K at a smooth 60fps – all in rich 10-bit 4:2:2 colour. Controls, handling and battery life are all great too, making this model feel like a true master of all trades.
Highly commended: Leica Q3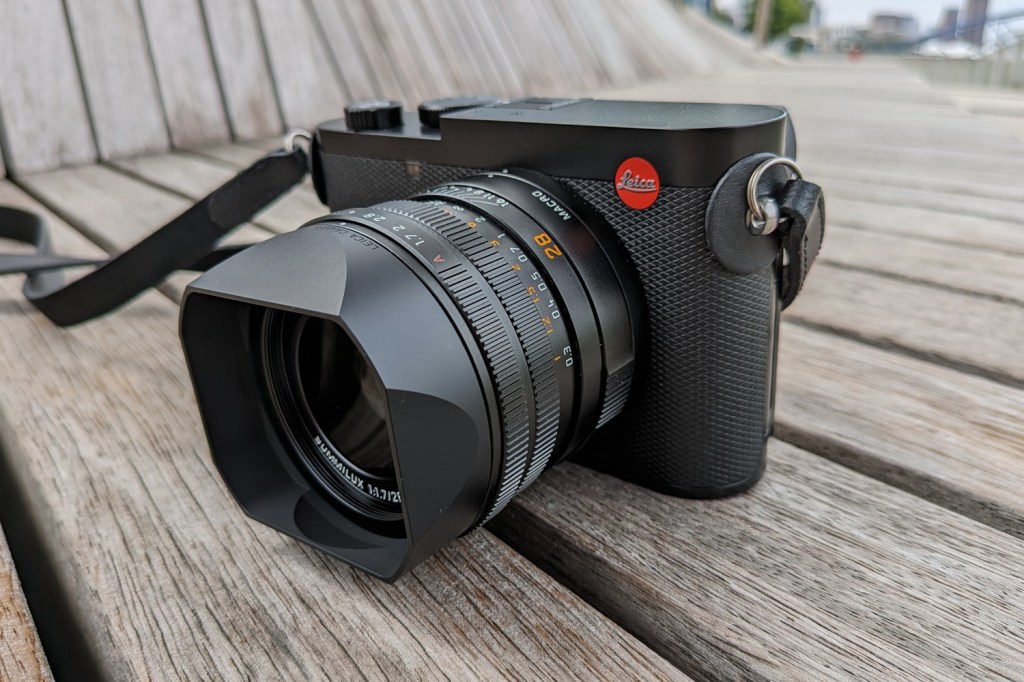 The ultra-expensive fixed-lens Q3 may be more of an emotive, heart-above-head purchase than something like the X-T5, but that doesn't mean it isn't a brilliant bit of engineering or a wonderful camera. Like all Leicas, it's built to exacting and near bomb-proof standards with an incredibly sharp lens (a 28mm in this case), and adds detail-drenched 8K video recording alongside pristine and perfectly exposed 62.4MP stills.
Also shortlisted: Panasonic Lumix S5 II, Sony ZV-E1
The other cameras we adored in 2023? First up is the video-centric Panasonic Lumix S5 II, which offers excellent stabilisation, improved autofocus and fantastic movie capture in a compact package. And the vlogger's delight that is the Sony ZV-E1, which crams cinematic full-frame sensor performance into a small frame.
---
Best action camera or drone of the year: Insta360 Go 3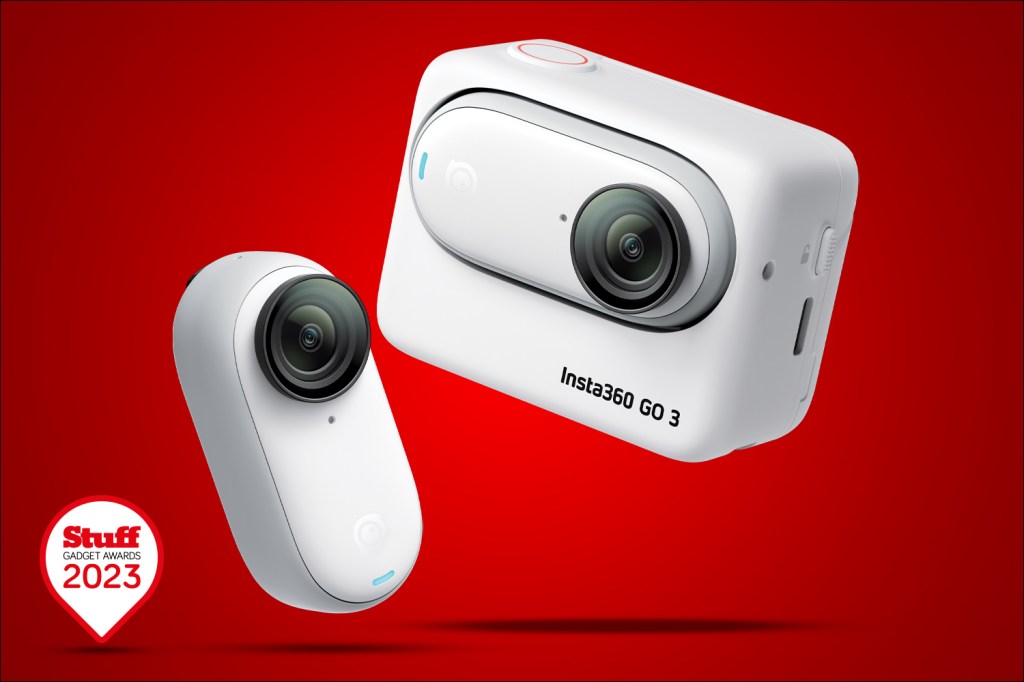 If the goal of an action camera is to be as lightweight and portable as possible (all the better to be mounted on your bike, head, body, surfboard or big toe without causing any bother) then the Insta360 Go 3 is the best action camera around. It's not our total all-time dream cam (it lacks 4K video capture and its battery life could be better) but it's undoubtedly the finest little one on the market – especially with the new Action Pod remote control and portable charger massively boosting usability from previous generations.
Highly commended: GoPro Hero12 Black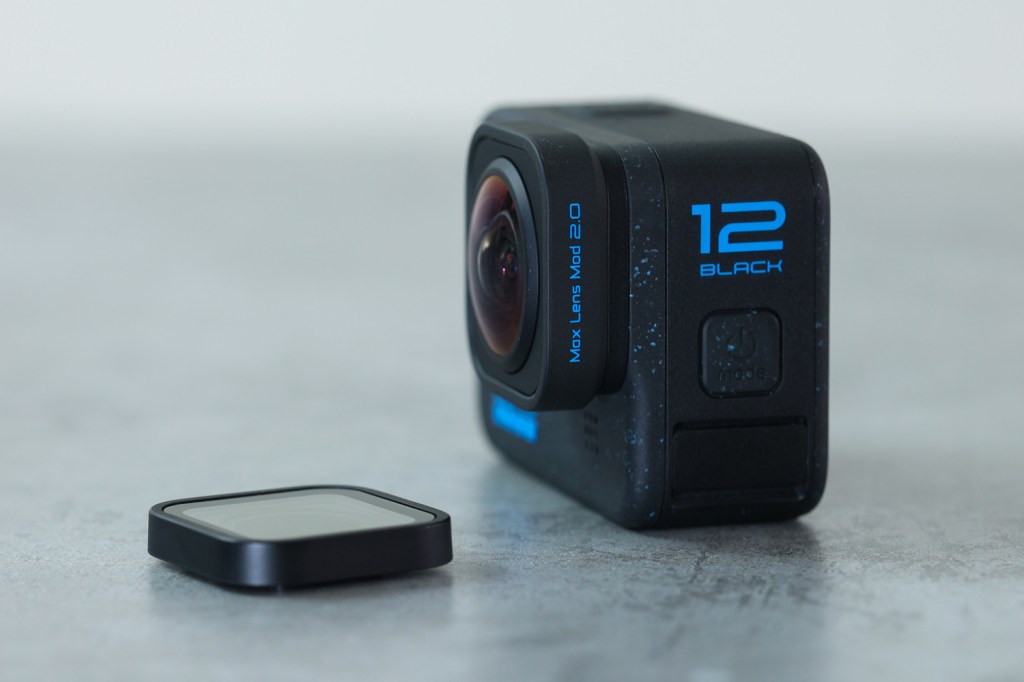 GoPro's latest Hero model may not revolutionise the brand's archetype, but it's a killer all-round standard action cam that builds on previous generations and represents an essential upgrade for anybody still using a Hero9 (or anything older); new features include a tripod mount, Easy Mode and flat GP-Log colour profile. Low light video remains its Achilles heel, but in all other aspects it's a superb performer with intuitive controls.
Also shortlisted: DJI Mini 3
We haven't forgotten about drones, and on balance this year's best was the DJI Mini 3. While lacking the imaging and obstacle-dodging chops of the newer Mini 4 Pro, its small price and smaller size give it huge mass appeal.
---