Panasonic Lumix S5 II review: discount do-it-all warrior
A treat for videographers, photographers and everyone in between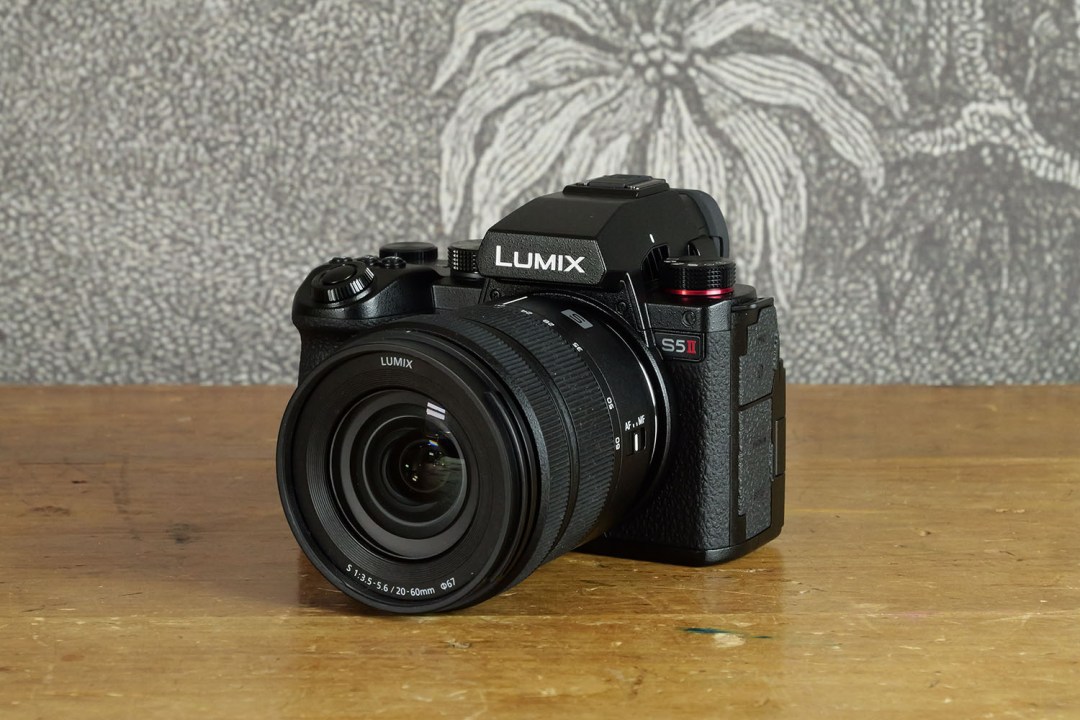 Panasonic's mirrorless cameras are some of the best in the business in our opinion, but both the Micro Four Thirds Lumix G and full-frame Lumix S ranges have long been playing catch-up to the likes of Sony and Canon when it comes to autofocus. The Panasonic Lumix S5 II changes all that, tossing out the old contrast-based AF setup for a swanky hybrid system similar to those used by its competitors.
This follow-up to 2020's Lumix S5 (which will continue to be a part of Panasonic's current line-up), this mid-range model is built around a newly developed 24.2MP full-frame sensor and processor that allows not only for improved autofocus but boosted in-body image stabilisation and a greater range of movie recording options. Crucially, it remains relatively affordable at around £1,999 body-only (US$1,999, €2,199), placing this camera within the reach of aspiring content creators.
Is the S5 II the ideal all-rounder? Let's find out.
Design, build and handling: Pretty much premium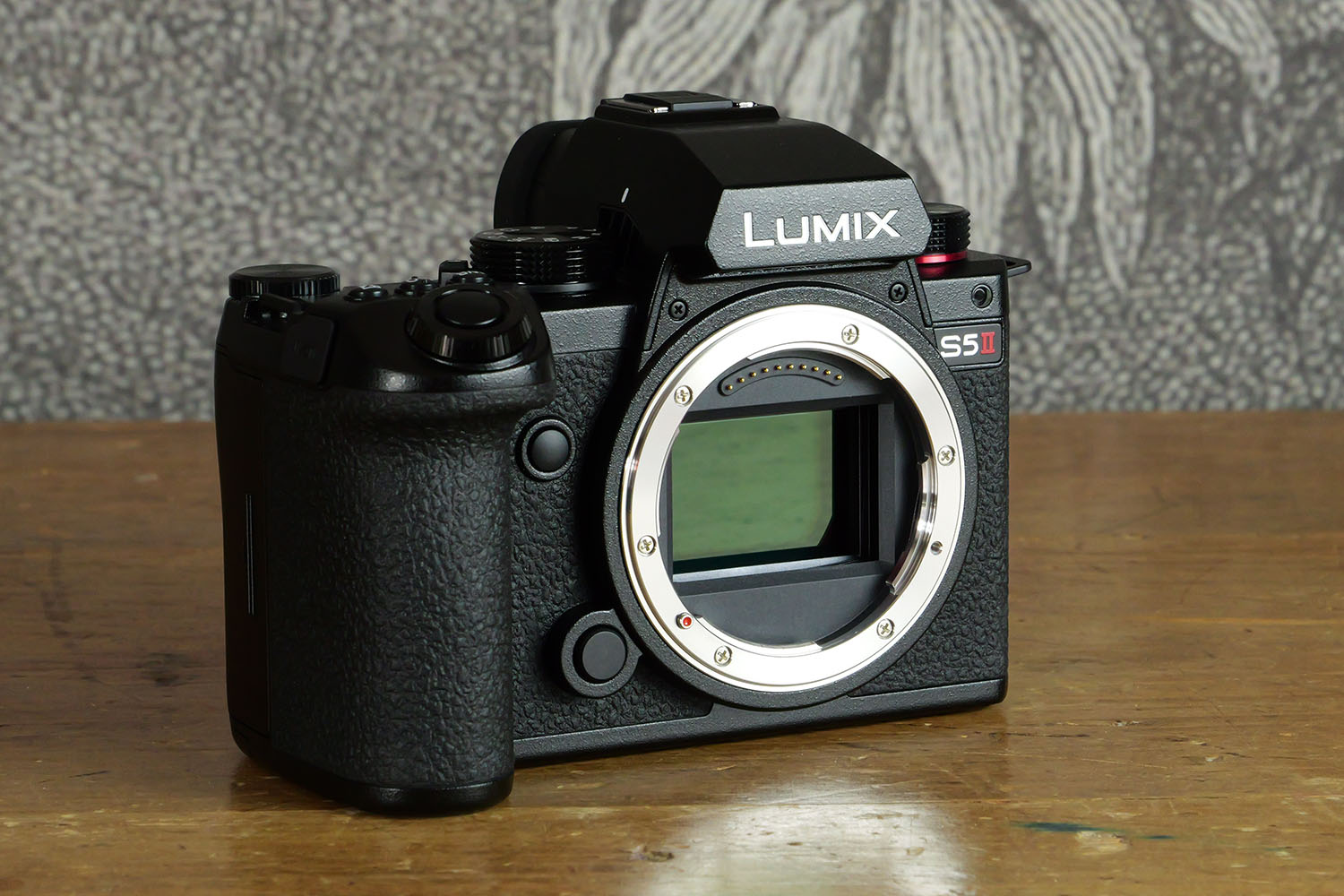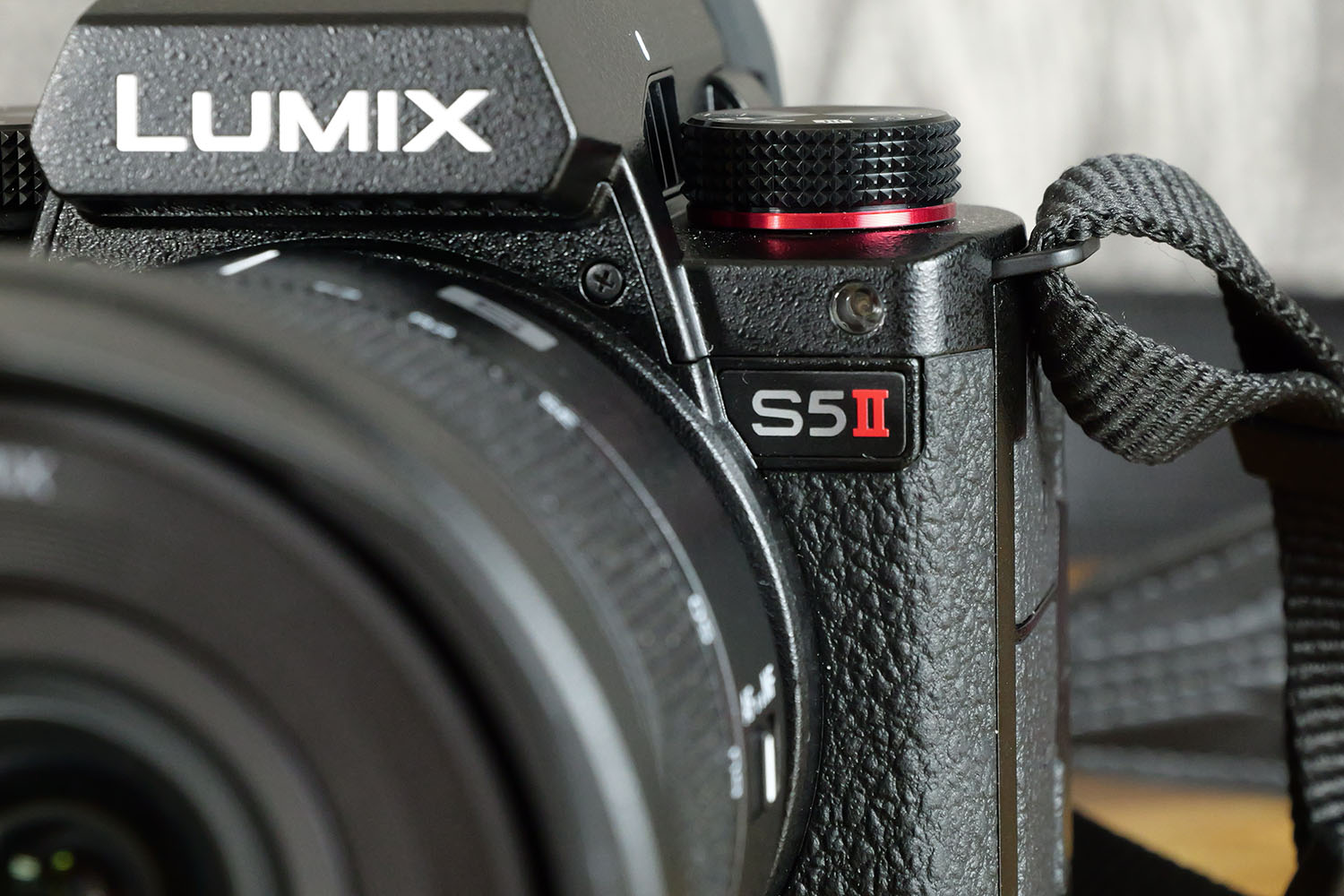 With its DSLR-style design, the S5 II looks fairly similar to the S5 (and dozens of other digital cameras on the market, for that matter). It does have a humpier top plate than its predecessor, because the viewfinder bump has been made slightly larger to accommodate a proper cooling system. More on that later.
Despite the extra bulk it's a fairly compact model given its full-frame sensor, and with a smaller prime lens attached might even be described as 'discreet' – a boon for anyone planning on street photography or candid filming.
Build quality is solid, with a weather-proof magnesium alloy frame, and sealed ports and joints ensuring the camera can stand up to the rigours of daily in and outdoor use. The rubber flaps that cover the ports on the left side are the only parts that feel a little less than totally premium, but they're tight-fitting and we don't feel like they're going to fly open and let a load of rain or dust inside.
Handling is excellent. The camera is fairly hefty in the hands but the large grip and textured material on the body ensures it sits there securely. Button and dial placement is fine too, with most clearly labelled and positioned within comfortable reach of your fingers or thumb.
One odd thing about the design is that there are no tally lamps – the red lights used by video cameras to instantly let the user know if they're recording or not. Given the S5 II's video-centric approach, it's a shame we don't get these on the front and back, as they help avoid exasperating mishaps such as delivering a long piece to camera only to realise that you didn't actually hit the record button. Oh yes, we've been there.
Features and battery life: View with some room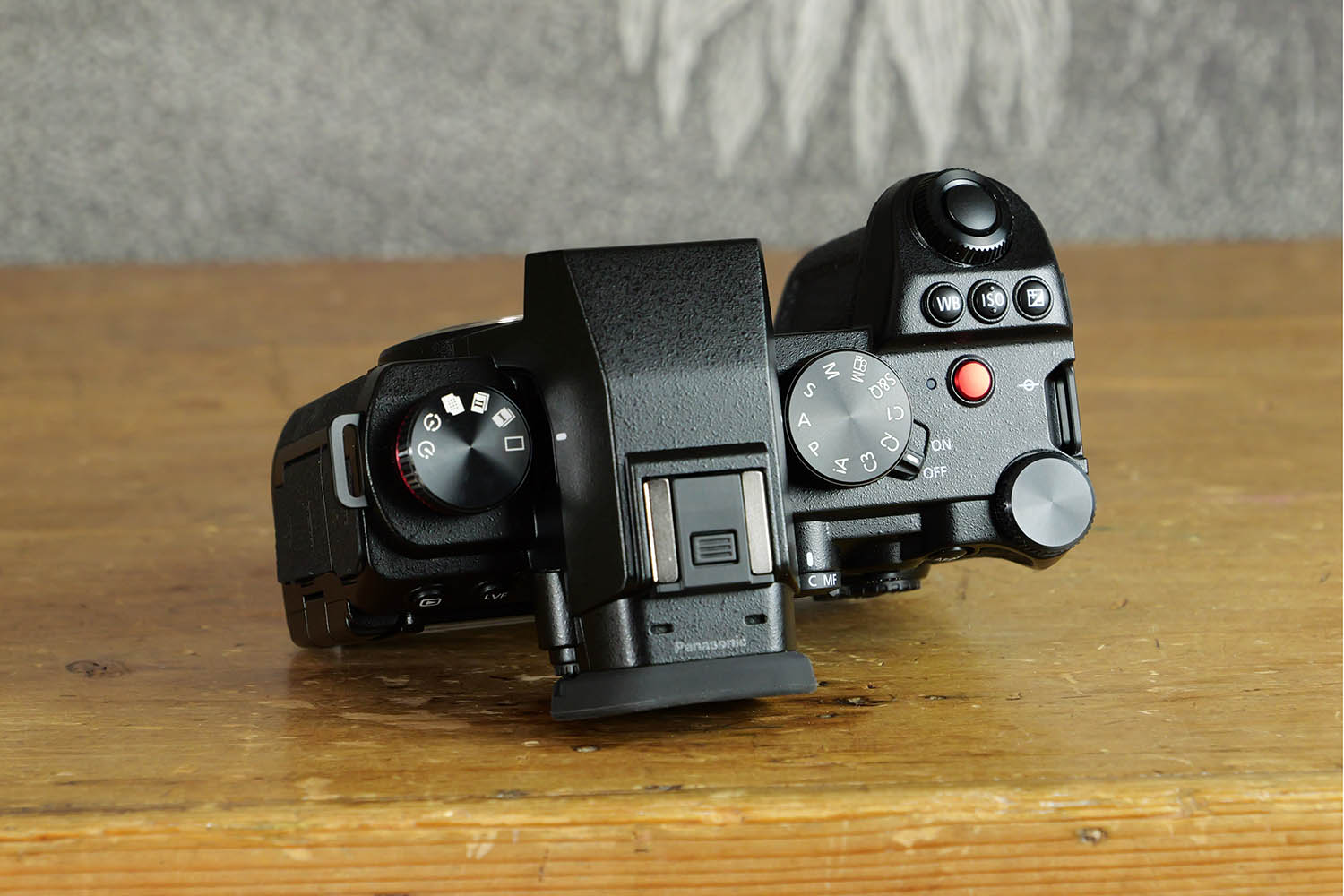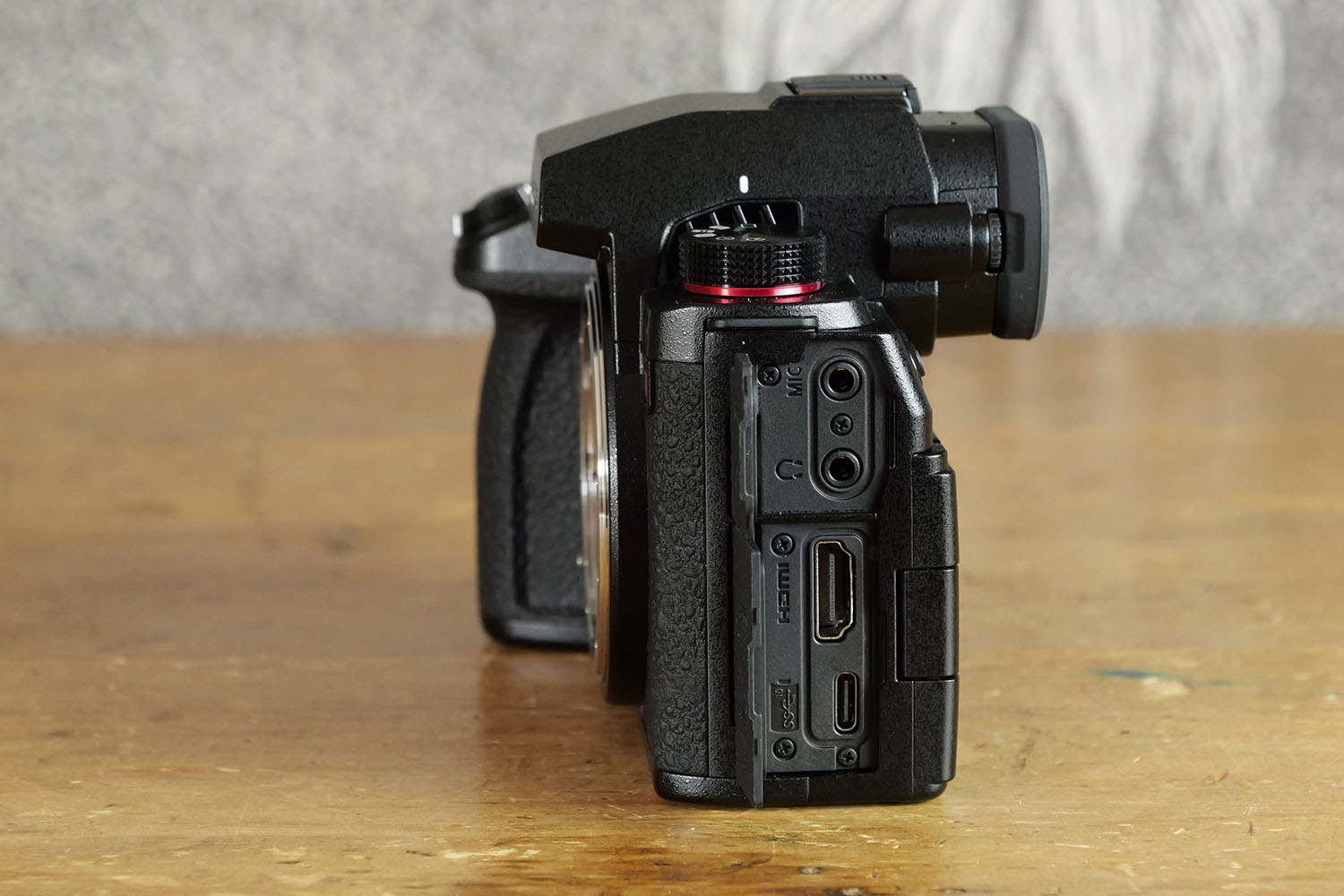 The Lumix S5 II has a detailed, bright articulated touchscreen that can flip out and twist in order to face almost any direction, but we did notice anyone using the camera's HDMI and/or USB-C ports will find they block a clear view of the screen when it's facing frontwards. That can be a bit bothersome, but otherwise the screen works well.
More impressive is the revamped OLED viewfinder, which is roomier and sharper than the one used by the S5. It's beautifully clear and responsive and we found ourselves using it constantly while capturing both photos and video, particularly when outdoors in sunny weather.
The new heat management system mentioned above has been included to fix a bugbear that plagued a lot of earlier generation mirrorless cameras: overheating when filming long 4K video clips. This results not only in recording being stopped, but the camera turning itself off for several minutes in order to cool down. Thanks to the new built-in fan setup here we were able to record constantly with no forced shut-off. Well worth that extra hump, then.
Battery life is acceptable rather than excellent, and you'll need to double or even triple up on spare batteries if you want to be out and about filming all day. Thankfully it's easy to recharge the S5 II on the go, with the USB-C port supporting on-board charging – just hook it up to a power bank or other source and it'll top itself up fairly swiftly.
Connectivity is impressive, with a full-size HDMI sitting alongside USB-C and dedicated mic, headphone and remote shutter release sockets. If you want to use high-quality XLR mics, Panasonic's optional DMW-XLR1 adapter can be mounted on the hot shoe.
Storage, meanwhile, comes courtesy of two SD card slots. We were expecting to see CFexpress here too, as it's now appearing on more and more cameras including Panasonic models, but we never felt the lack of it impacted performance too greatly.
Performance: Tasty AF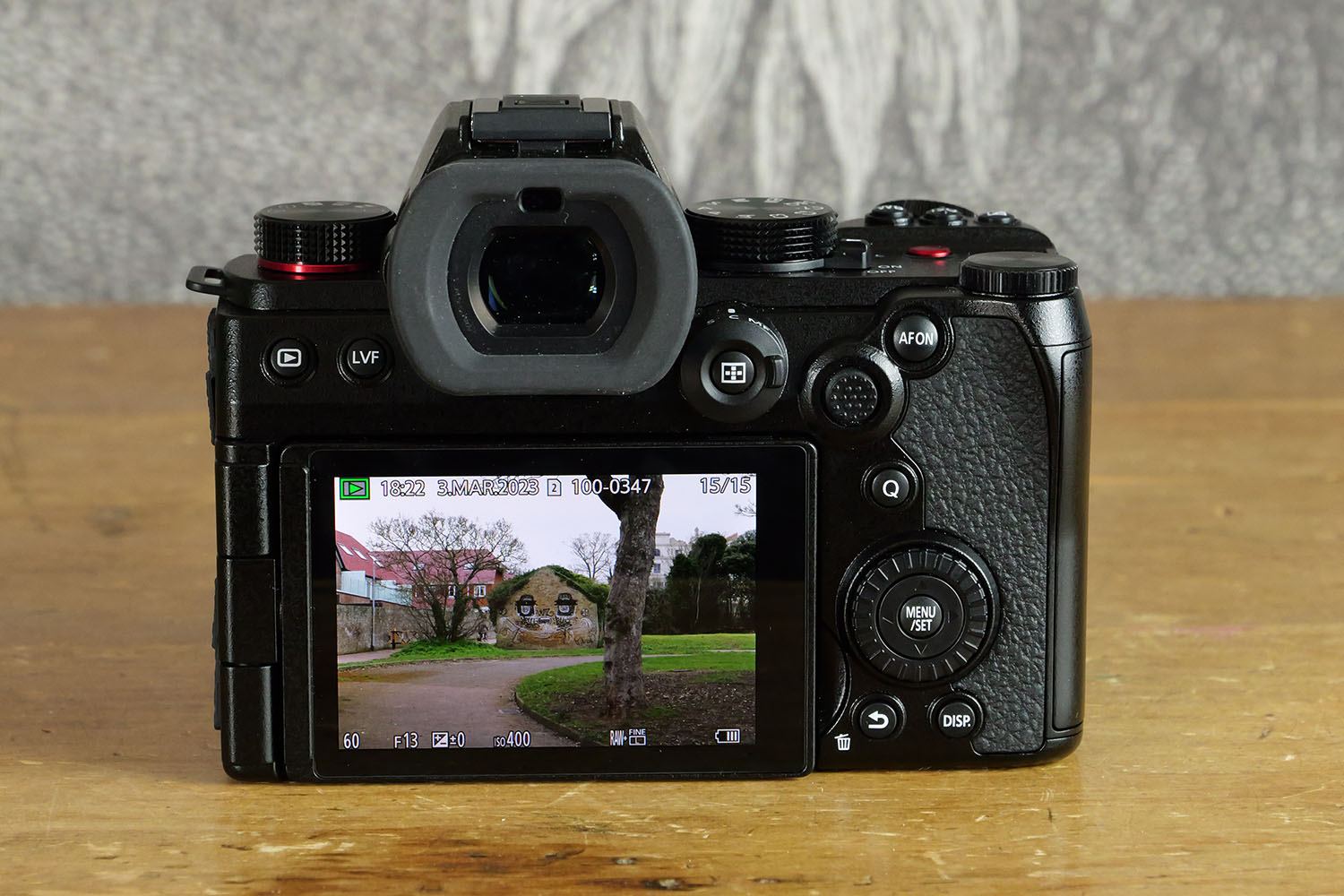 The new hybrid autofocus setup is a noticeable improvement over older Panasonic models, even ones released in the past few months. With both phase detection and contrast detection on board, and the ability to detect both human and animal subjects and track them automatically, it's significantly faster at obtaining and maintaining a lock on something. We would have liked bird and vehicle detection too, to bring the S5 II in line with some of its competitors, but for now the AF system feels very reliable and speedy.
The in-body image stabilisation is even more impressive, with a new Active I.S. mode available that nudges the camera towards gimbal levels of quality at times (it doesn't quite get as steady and smooth as a gimbal, but for an in-camera setup it's superb). We were able to pan and tilt and shoot long telephoto clips handheld, and even walking while filming resulted in some rock-steady footage.
The S5 II can shoot stills at a fair clip too: up to 9fps with the mechanical shutter and up to 30fps with the electronic shutter. That partners well with the new autofocus system, allowing us to grab sharp shots of on-the-move subjects.
Image quality: Cinema Paradiso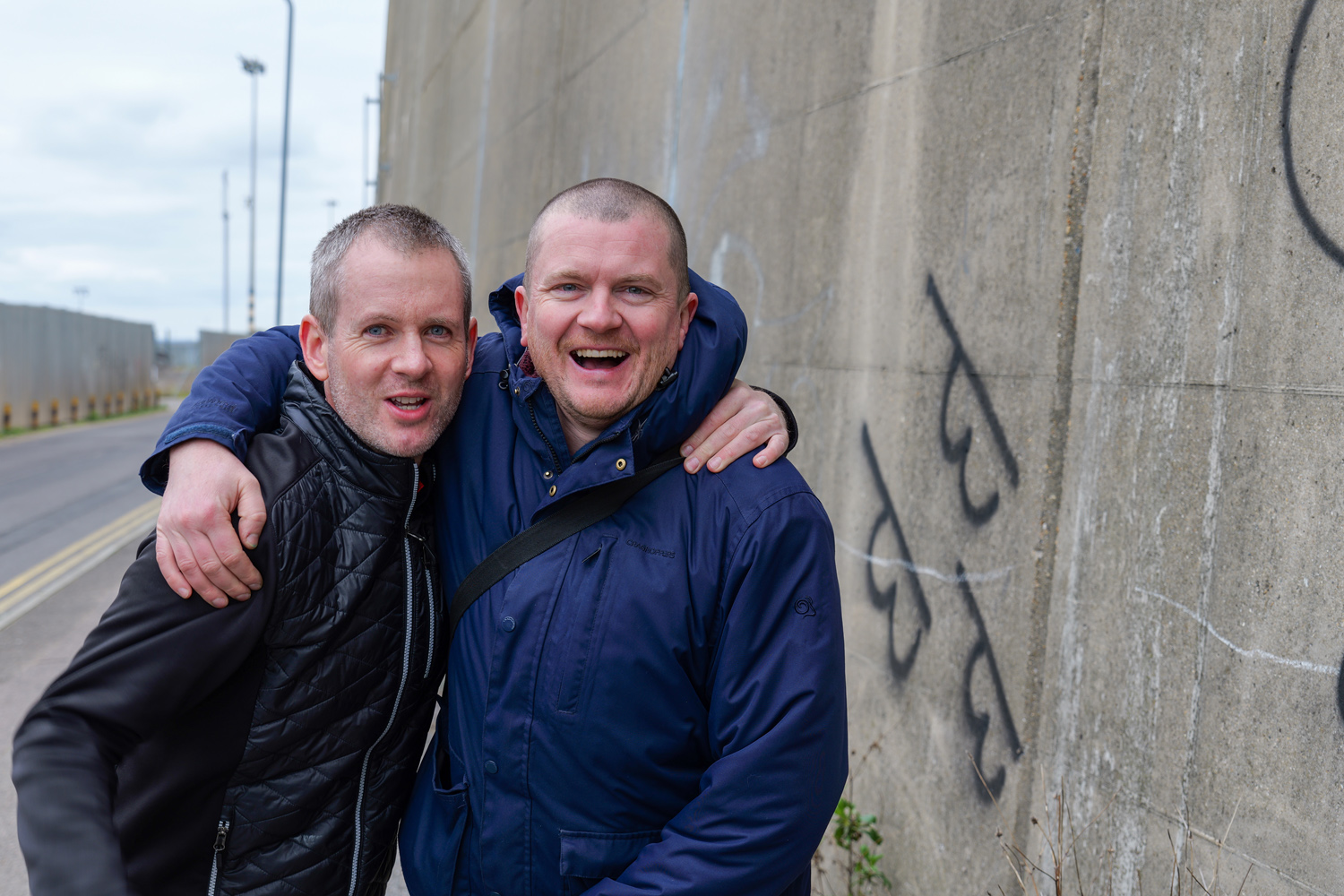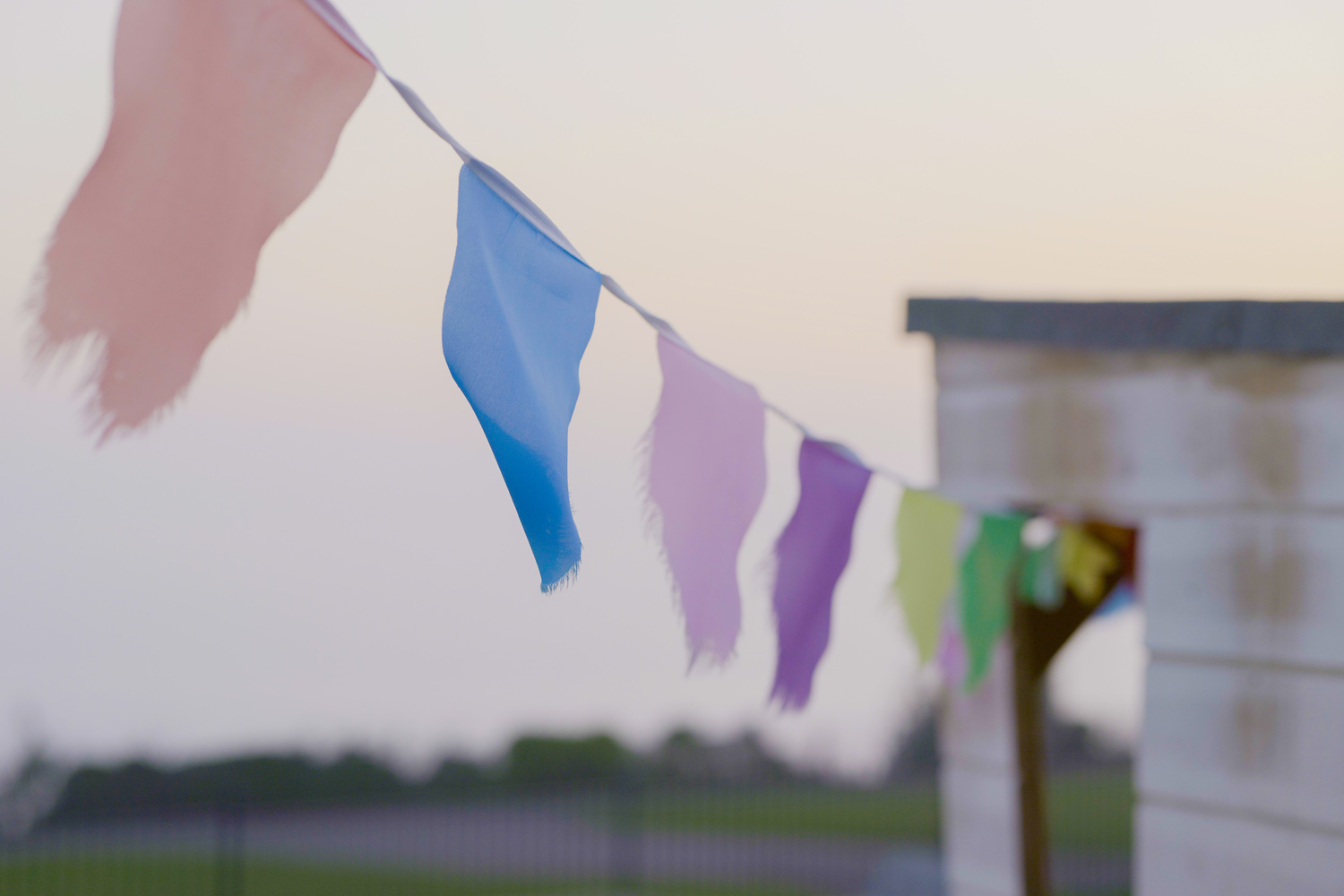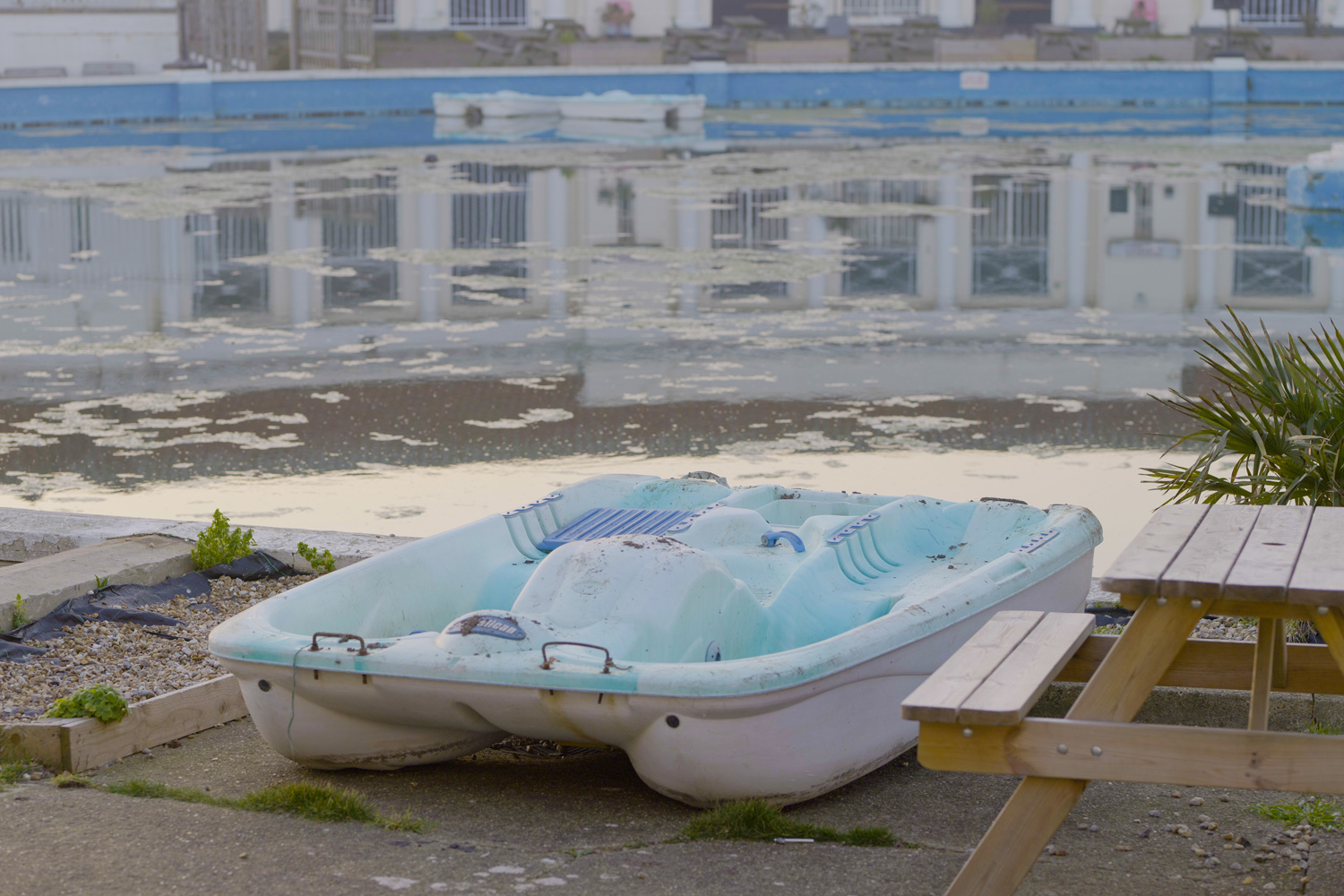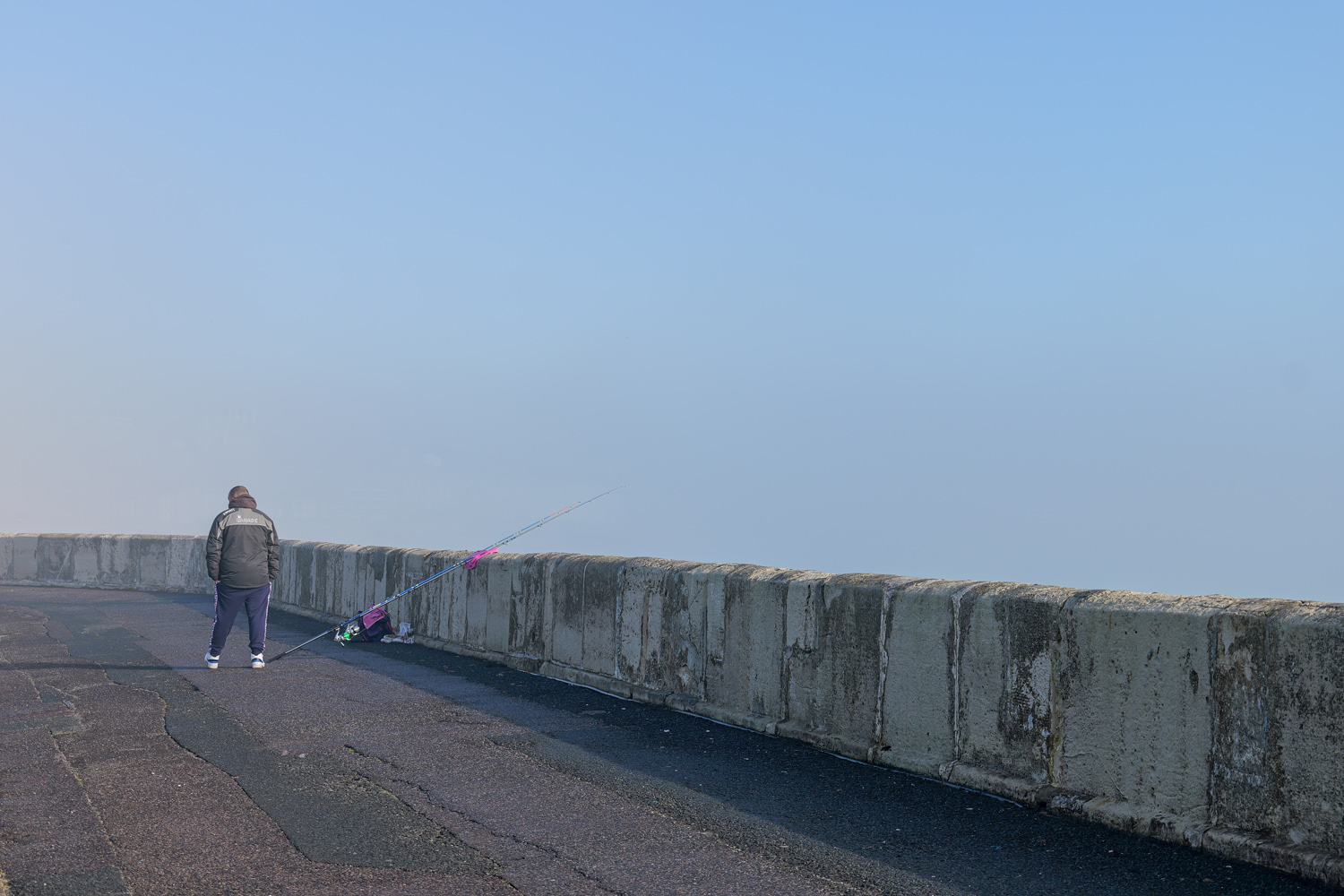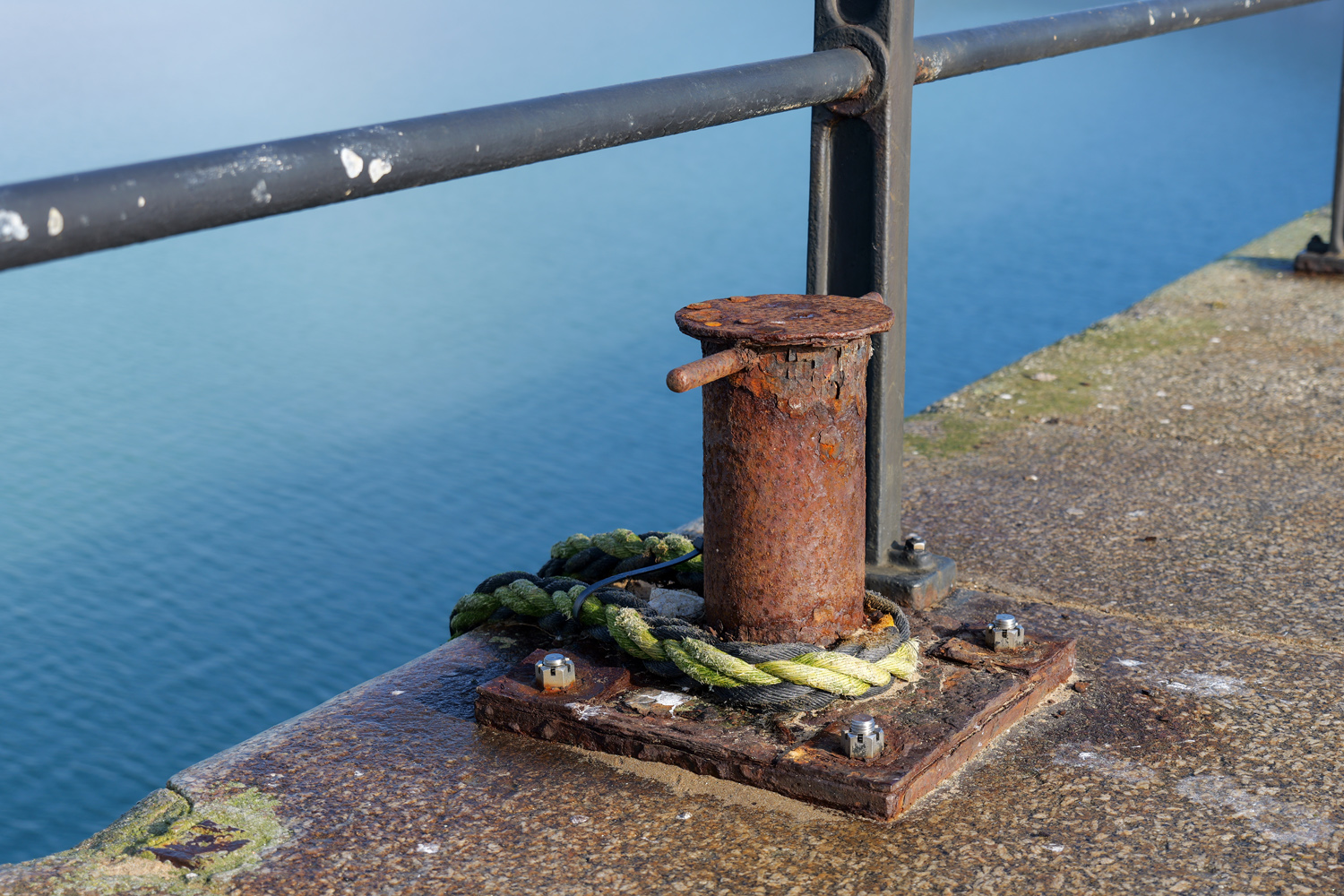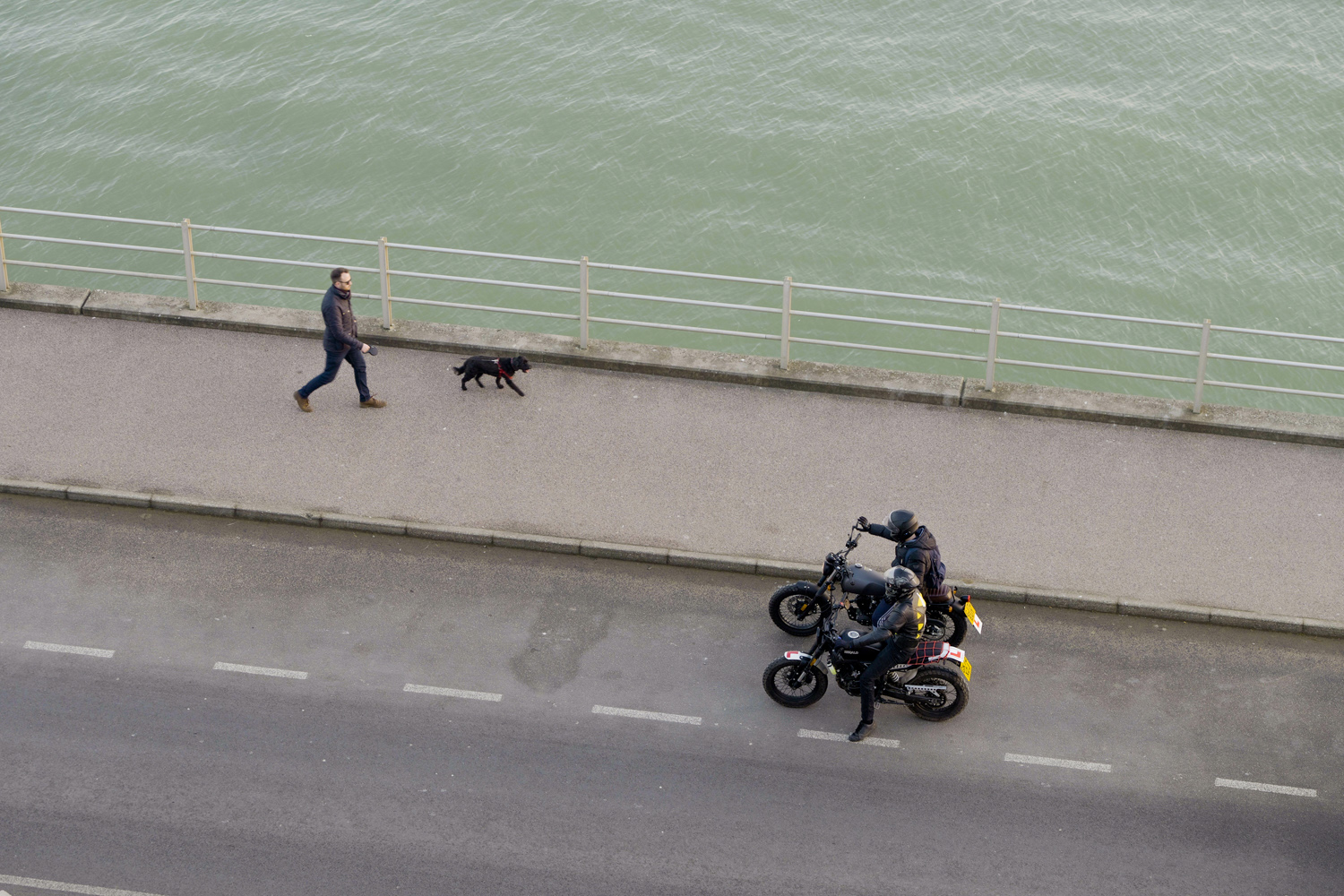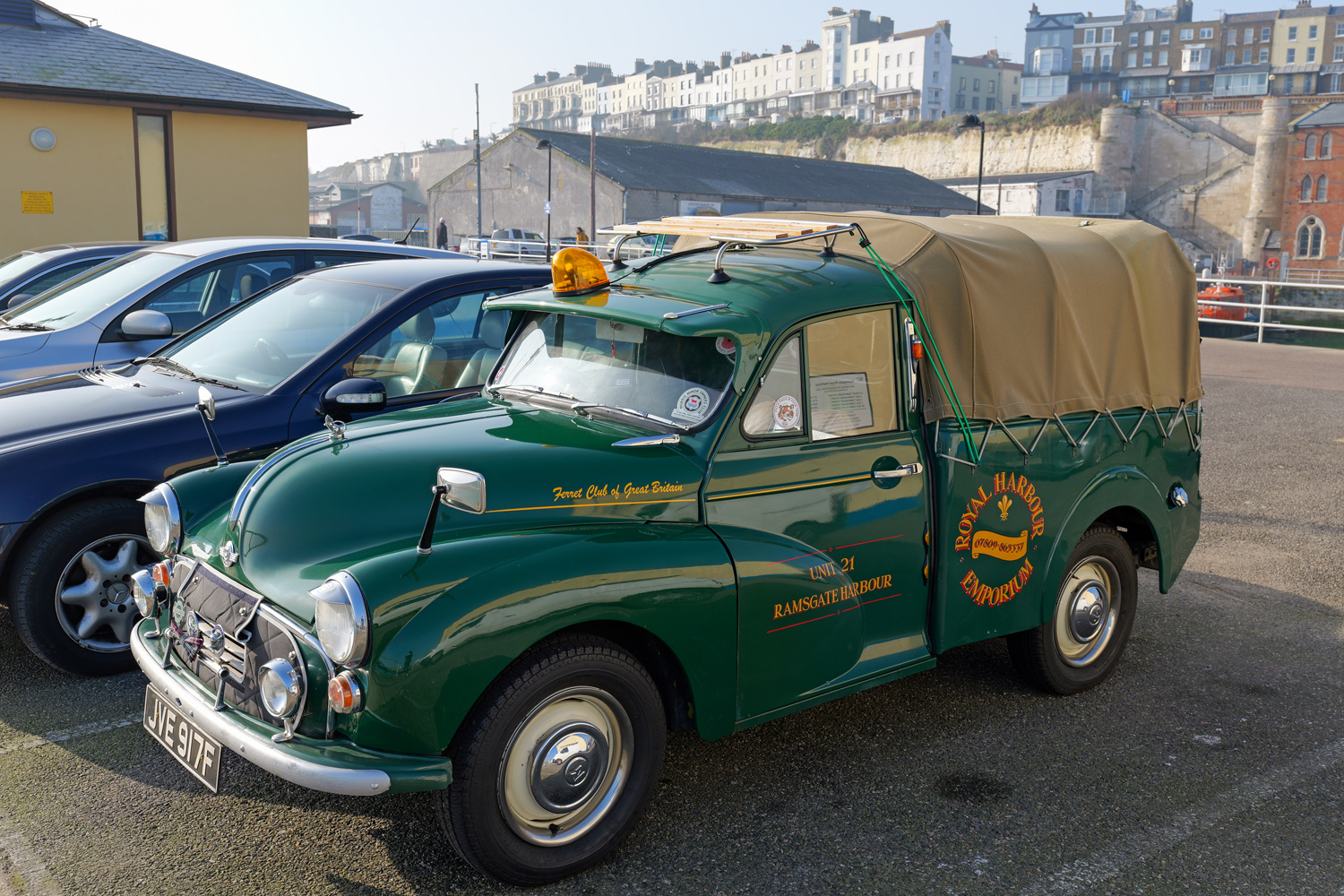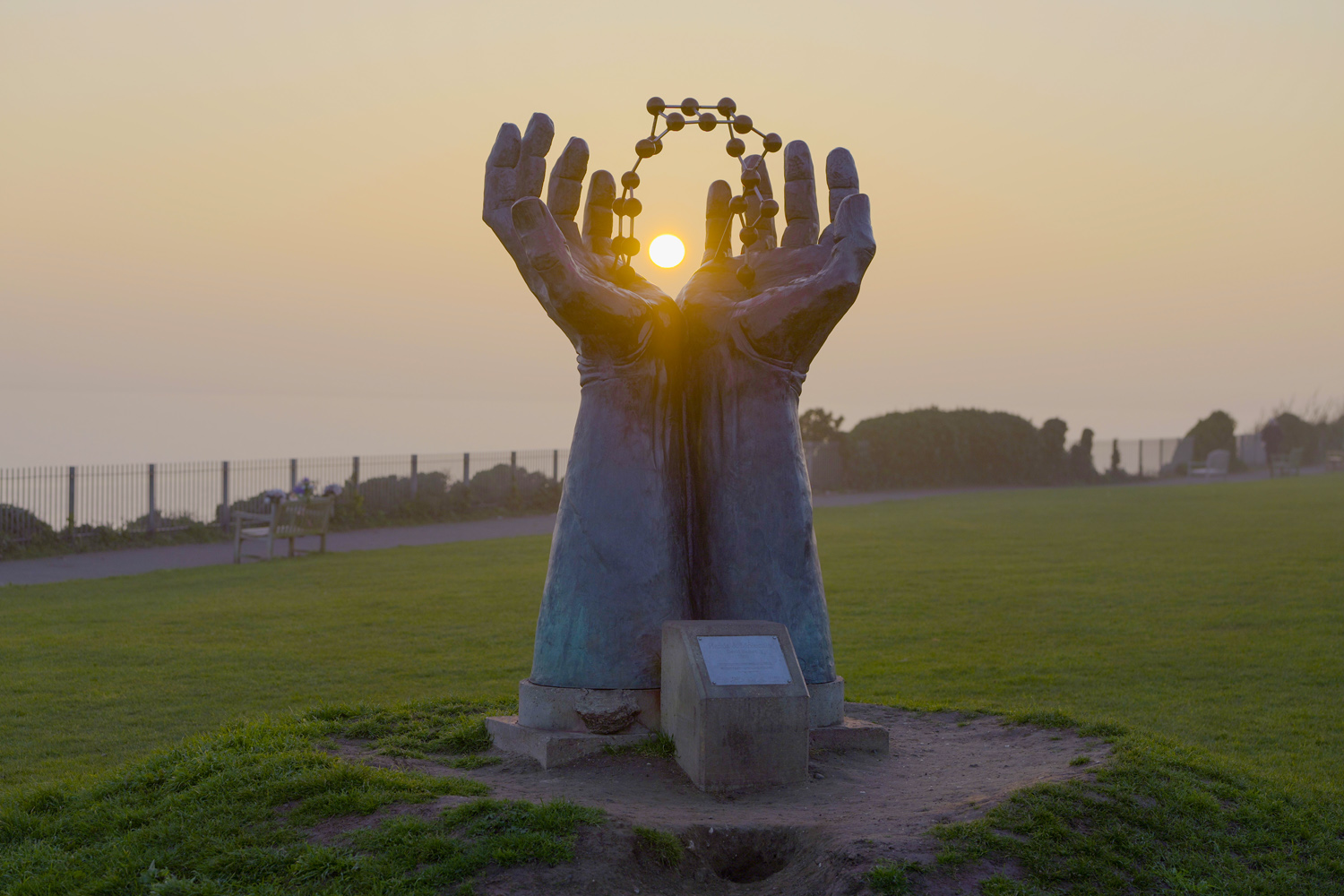 The S5 II is a dream for video recording, with an almost dizzying array of options available to filmmakers and content creators. You can shoot in MP4 or MOV format, with H.264 or H.265 compression, at 10-bit or 8-bit quality, at resolutions from 6K to Full HD and (resolution depending) frame rates from 24fps to 180fps. With dual native ISO of 640 and 4000, the S5 II is strong in all lighting conditions, as you can see from the twilight and sunset footage we've included here.
You can also capture footage in a variety of picture profiles including V-Log (which we used for most of the sample footage you see here, before colour grading and correcting in DaVinci Resolve 18) and HLG, or even upload and apply your own LUTs to footage in-camera – a great way to preview the look of your final cut when you're out in the field.
Content can be shot using the full surface of the sensor if desired, which is useful for those shooting for multiple aspect ratios (i.e. both regular 16:9 and the portrait 9:16 used by TikTok and the like) as it allows you to crop in more easily.
Still image quality is great also, with lively colours and detail in evidence even with the straight-from-camera JPEGs. While people will understandably focus on the video capture side of the S5 II, it truly feels like a capable all-rounder that can be used for all your still photography needs as well.
Panasonic Lumix S5 II verdict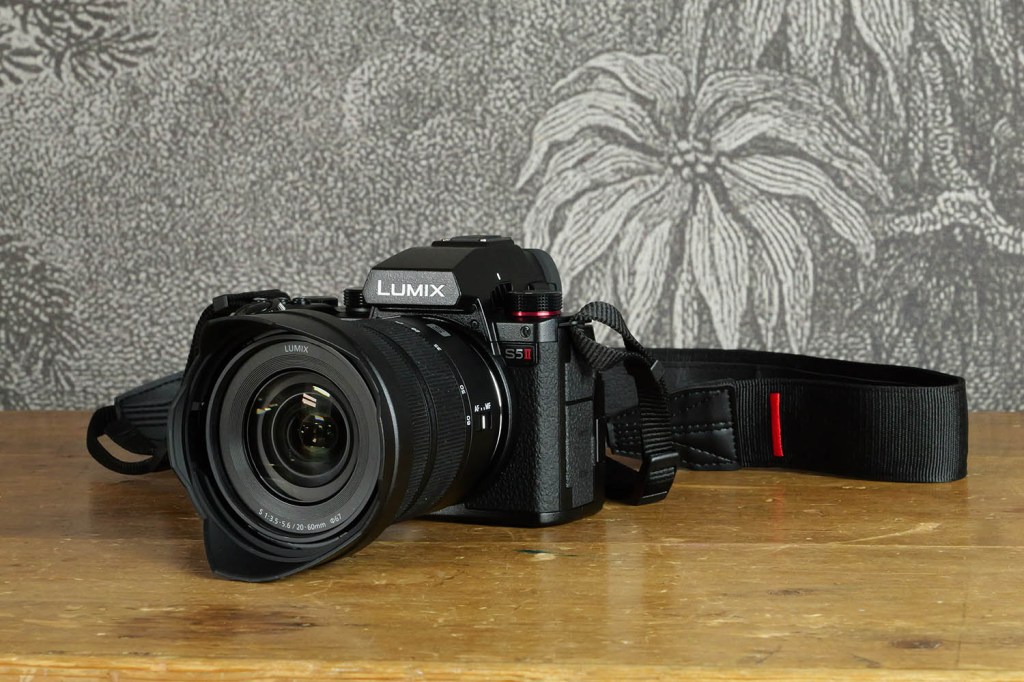 The S5 wasn't a bad camera at all, but the Panasonic Lumix S5 II feels special. This might be mainly due to its amazing stabilisation, myriad video options and image quality, but it feels all-round brilliant for the money: build quality, handling, connectivity and everything else that have gone into it are on-point, and aside from the couple of minor quibbles we mention above there really doesn't feel like any true weaknesses here.
For £2,000, this is a fantastic deal. Kit yourself out with a couple of lenses, a decent microphone and a tripod and you have everything you need to make professional-looking content.
Stuff Says…
A superb all-rounder available at an excellent price
Good Stuff
Stellar in-body stabilisation
Excellent all-round image quality
Big AF improvements
Good value
Bad Stuff
No tally lamps
Cables block view of screen
Panasonic Lumix S5 II technical specifications
| | |
| --- | --- |
| Sensor | 24.2MP full-frame CMOS |
| Lens mount | Panasonic L-mount |
| ISO range | 50-204,800 (extended) |
| Continuous shooting | 9fps (mechanical) 30fps (electronic) |
| Video recording | Up to 6K/30fps, 4K/60fps or 1080p/180fps |
| Screen | 1.84m dot vari-angle touchscreen |
| Viewfinder | 3.68m dot OLED |
| Storage | 2x SDHC UHS-II |
| Connectivity | USB-C, HDMI, 2x 3.5mm, 2.5mm remote, Wi-Fi, Bluetooth |
| Dimensions | 143x102x90mm, 740g |