The Stuff Gadget Awards 2022: Best EV of the year
Revealing our pick of the electric cars that wowed us on range, power and practicality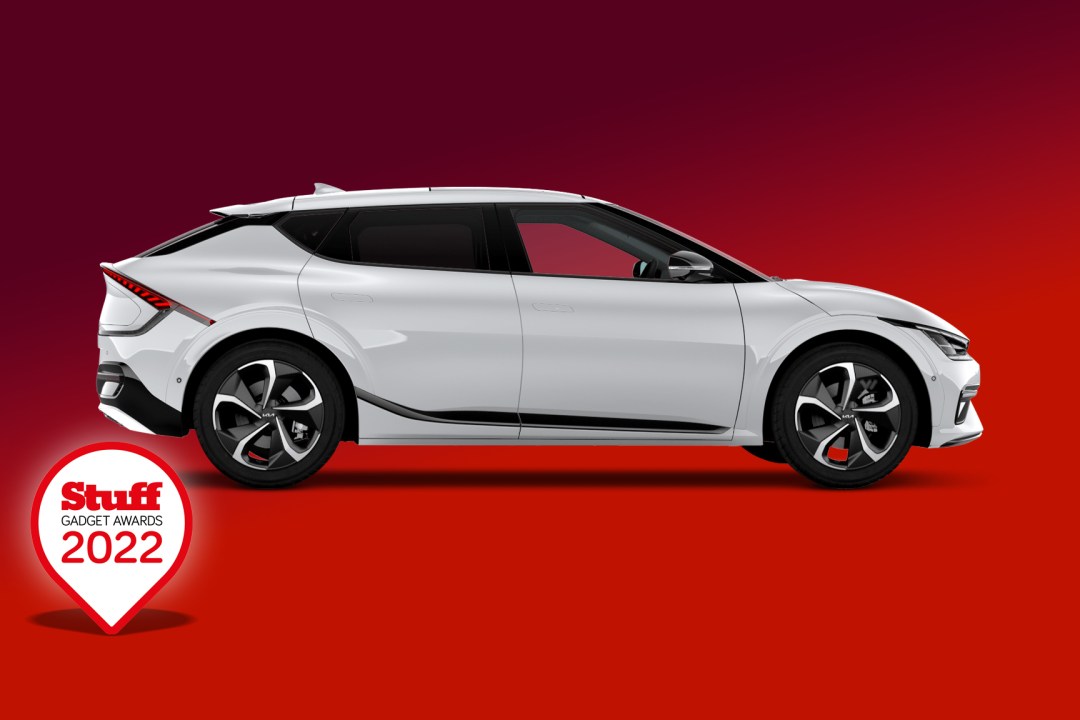 Car manufacturers well and truly had their foot on the gas this year when it came to launching new electric models. But with no shortage of competition, it meant they had to do more than just one thing well in order to impress. Range, performance, ride comfort, cabin space and more were all crucial factors for us when picking a winner.
That's not to say our list is comprised entirely of sensibly-priced family cars – but it's not all about autobahn-blitzing luxury machines here either. We've been most impressed by the firms stepping up their interior tech game, and the ones delivering more miles per charge than you'd expect given how big their batteries are. Android Auto and Apple CarPlay alone won't cut it any longer: head up displays, augmented reality sat-nav and over-the-air updates are quickly becoming must-haves as well.
Crossovers and SUVs have been a growing car industry trend for years now, and our shortlist reflects that, although as our picks prove, there's still very much a place for the traditional four-door saloon. If you were worried the approaching 2030 deadline for new combustion car sales was leading us to a world of big and tall cars, hopefully, the following will let you breathe a sigh of relief.
EV of the year: Kia EV6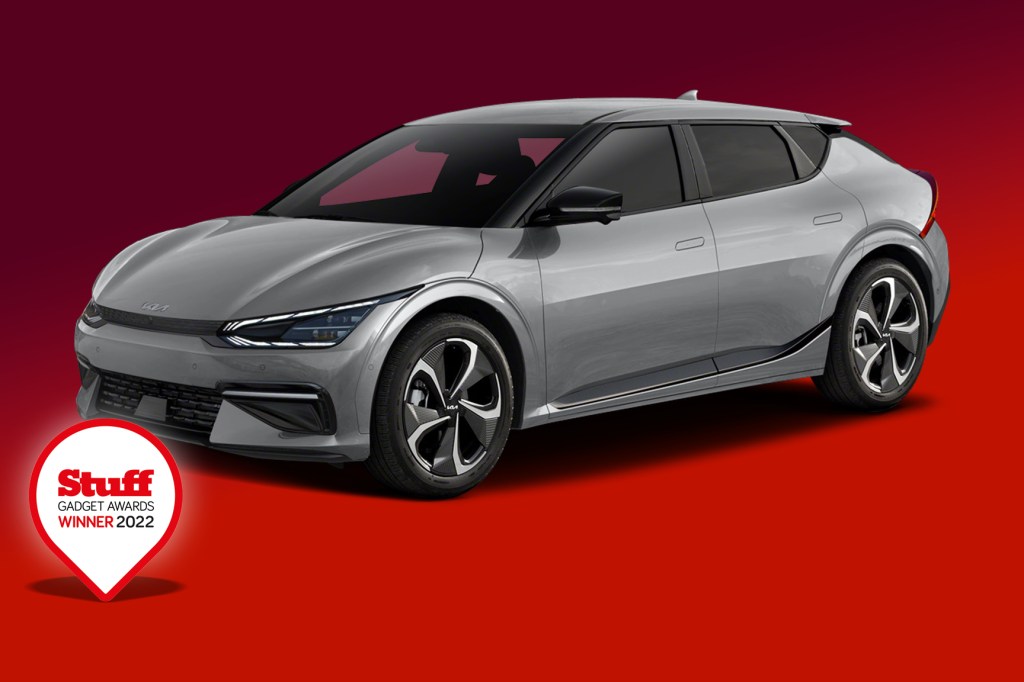 As all-rounder EVs go, nothing quite had its finger on the pulse of the car-buying public (and our testers) like the Kia EV6. The Korean crossover arrived with a properly head-turning design, and a comfortable and roomy cabin packed with tech features. The all-new electric platform it rides on delivers both impressive pace and range. It takes the brand upmarket in new and exciting ways, while just about managing to stay within reach of the general car-buying public.
It'll manage up to 300 miles on a single charge, and can handle a heady 350kW when it's time to plug in, so you'll only need a 20 minute pitstop before you can get back out on the road. Everyday driving is a treat, thanks to a refined ride and light steering, but it also impresses through the twisty bits thanks to a well-balanced chassis and dynamic handling. The standard car is no slouch, but Kia will also sell you a Porsche Taycan-baiting GT version with 577bhp good for 0-62mph in just 3.5sec.
Genesis and Hyundai each had their own take on the formula, but neither were quite as well-rounded. In fact, no other EV we drove over the past twelve months ticked quite as many boxes as the EV6. It sets a high bar for the rest of the car world to try and beat.
Highly commended: BMW i4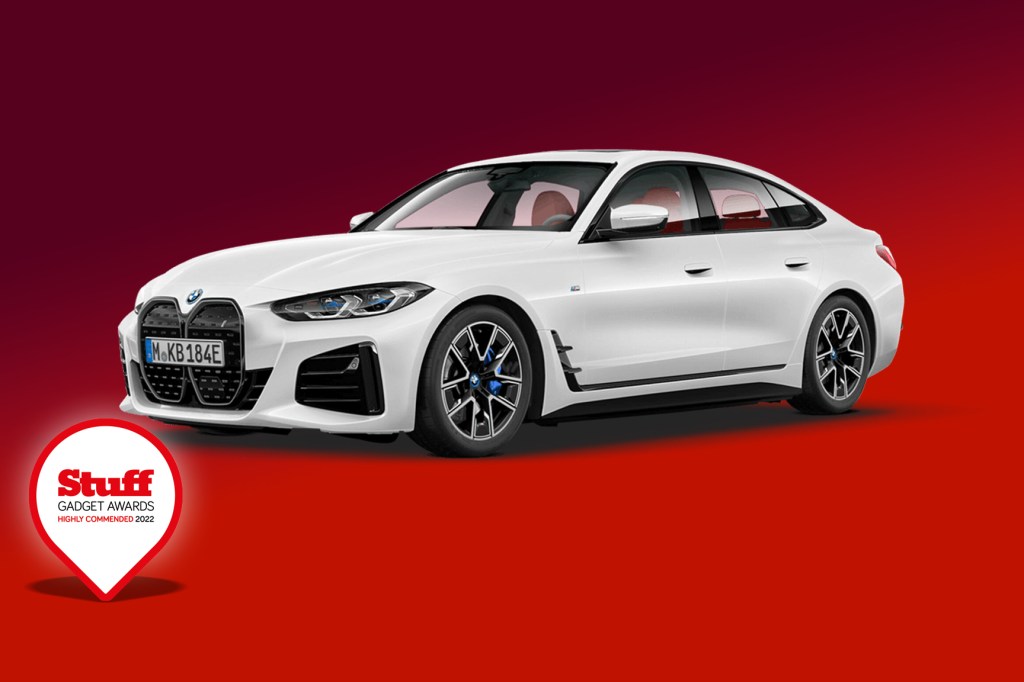 While other car manufacturers have been quick to go all-in on SUV body styles for their new electric line-ups, BMW is one of the few to remain loyal to the saloon shape – but the i4 is no token offering. Its strong family resemblance certainly helps it better blend in with petrol-powered rivals, yet it retains the dynamic handling prowess BMW is renowned for.
The rear-driven base model delivers oodles of interior comfort, a cabin that doesn't feel too space-age, and a battery capable of as much as 367 miles per charge, while the more potent M50 adds a second electric motor for a 0-60mph dash in under four seconds. Both are genuine drivers' cars, and a superb choice for anyone making their first foray into electrification.
If you want a four-door saloon but one that carries none of the badge baggage associated with owning a Tesla, the i4 is the obvious choice.
Also shortlisted: Audi E-tron GT, Toyota Bz4X
It'll come as no surprise that the Audi E-tron GT impressed us with its performance and grand touring abilities, given it shares a platform with the Porsche Taycan – but the fact we preferred Ingolstadt's take over the more performance-minded Porsche might. The Audi is a more relaxed drive, with top-notch tech but a lot less badge snobbery. It's a pricey package, but one that'll put smiles on faces.
We also tip our hat to Toyota's Bz4X, an electric SUV that proves the Japanese car maker isn't just a hybrid specialist. It's an honest machine, one that'll be the perfect family workhorse, and has some rough road ability you won't find in pricier rivals.
About The Stuff Gadget Awards
The Stuff Gadget Awards are where we reward the best tech we've seen during the year with gongs that celebrate their status as the cream of the gadgety crop. Read more about The Stuff Gadget awards.