Win a complete tado° smart heating setup!
Stuff's favourite smart heating system could be yours with just a few clicks...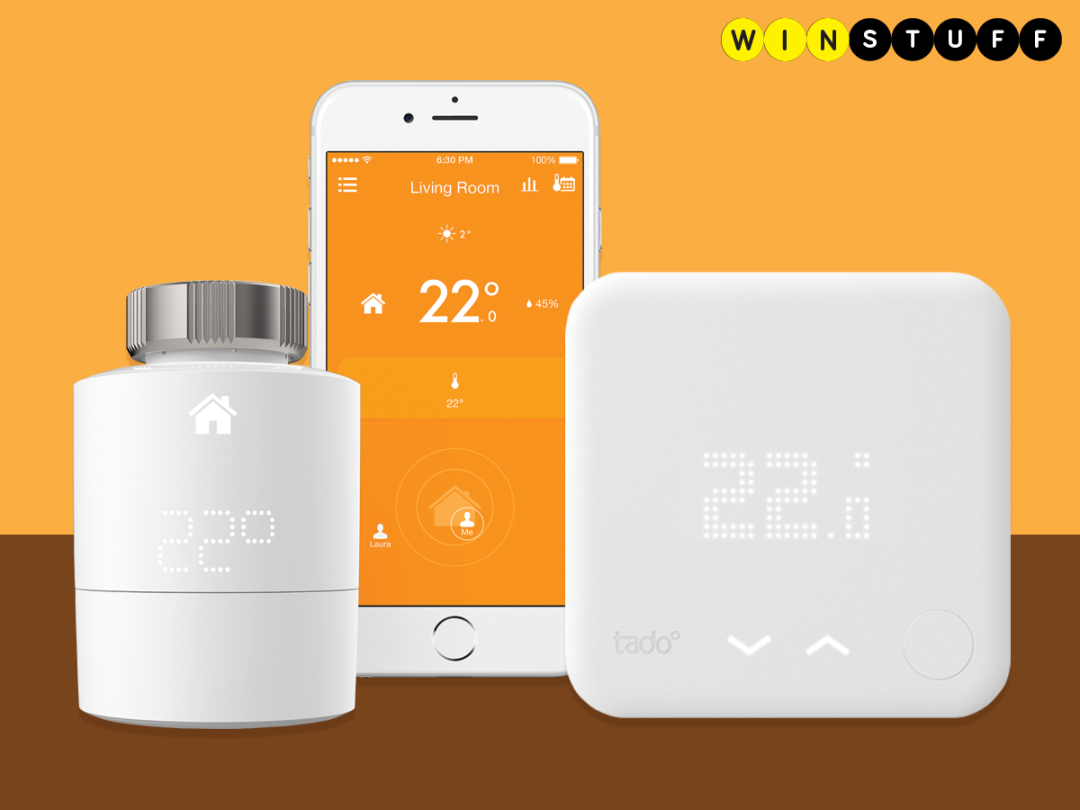 The evolution of humankind goes like this: humans warm their caves by banging flints together to create fire > humans invent fireplaces and chimneys > humans invent central heating. And now, finally, our evolution is complete, because humans have invented smart heating – and it's wonderful. 
There are truly few tech experiences so satisfying as lying in bed on a cold winter morning, pressing a button on your phone and feeling the toasty glow of central heating warm your cockles. Or, better still, asking your Amazon Echo or Google Home to set the heating to 25 degrees, safe in the knowledge that you won't be told to just put on a jumper. tado° does all of that and more, with other treats including the ability to control individual radiators via its Smart Radiator Thermostats and handy location skills which turn your heating on and off based on when people are at home.  
It's our favourite smart heating system, and you can win a complete setup including a tado° Starter Kit and two smart thermostats, for a total value of £379, simply by answering this simple question and hoping you're the lucky winner.
The competition closes on 30th December 2017, so enter now to make sure you don't miss your chance to win.