Supercharge hybrid work with the ultimate audio and video tech
The dark days of fuzzy video and muffled audio are over thanks to this new Poly gear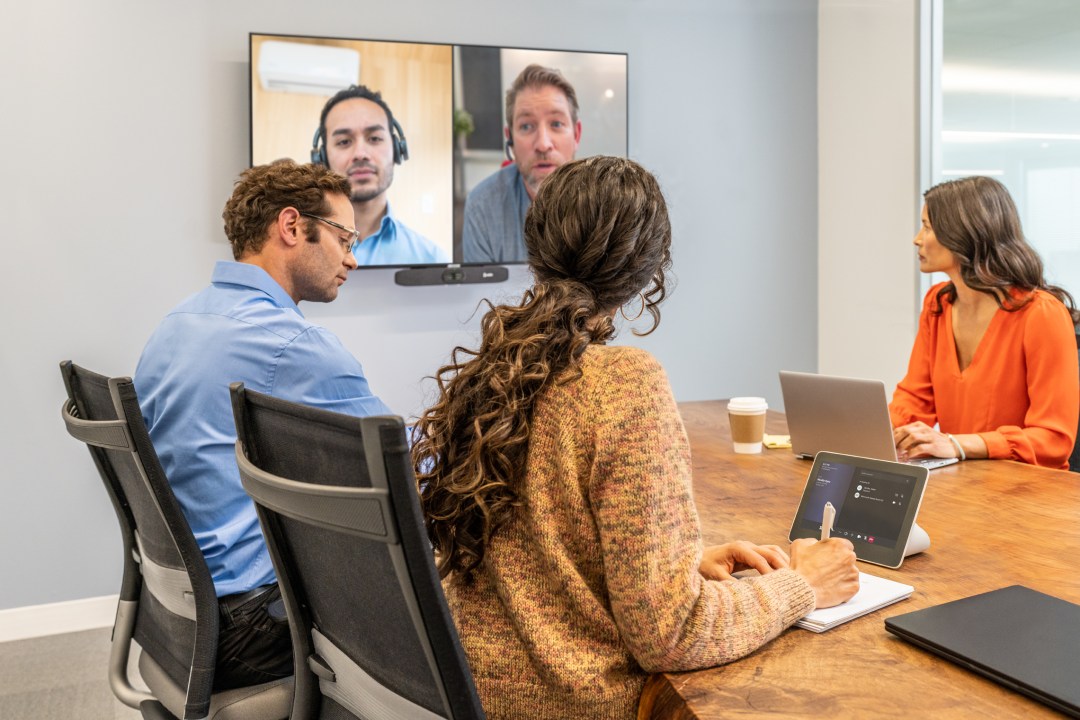 Over the past few years, the way that many of us work has changed. Dramatically. The once-standard Monday to Friday 9-5 work week has taken a back seat to a more flexible, hybrid way of working. In fact, research shows that 69 per cent of office workers now have "anytime working" in place, which, coupled with working from home, puts more power and flexibility in the hands of employees.
Trouble is, working from home can cause problems. According to research, just over half of people feel that they could be discriminated against for working from home, for various factors. One common stigma associated with remote working, for example, is the fact that people won't be able to collaborate and communicate as efficiently. Sure, we have video call apps aplenty, but given most people's standard home setups, calls are often plagued with horrendous tinny audio and grainy webcams which detract from the experience.
Rather than reverting back to the rigid 9-5 office regime, the ideal solution is to provide everyone with the flexible working they need, along with the right tech to ensure that they can collaborate and communicate clearly.
Enter Poly. Born from audio legends Polycom and Plantronics (who supplied the likes of Neil Armstrong and Buzz Aldrin with headsets on their journey to the moon), it's a company that knows more than a thing or two about remote collaboration. Today, it serves a whole range of different products to enable individuals and teams to work together, providing crystal clear audio and video solutions to help people achieve their best work.
Sounds good? Here's a small selection of some Poly gear that will transform anything from home offices to outdoor areas into the ultimate remote working spaces:
Poly Sync 10
The Sync range is Poly's line of compact-yet-powerful speakerphones that instantly and easily upgrade your regular desk into a bonafide professional conference room. The Poly Sync 10 is the latest addition, providing punchy sound for clear calls, along with a two-microphone array for ensuring that your voice is picked up in crystal clear detail while filtering out background noise. Touch-sensitive controls for volume, mute and calls make for a sleek, streamlined look, while large LED indicators easily let you know when you're on mute at a glance. Plug-and-play via USB-A or USB-C connections (aka, you don't need to install anything), it works with all major apps including Microsoft Teams and Zoom and is small enough to easily slip into a laptop bag if you're joining calls on the move.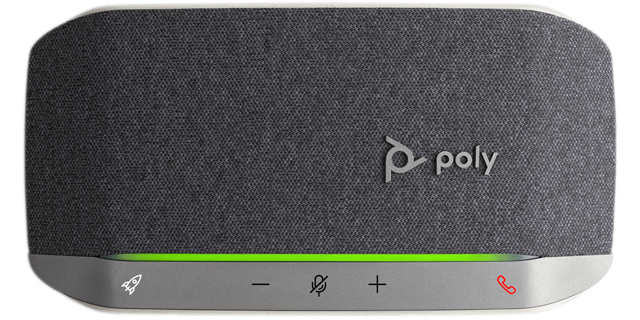 Poly Sync 20
The Poly Sync 20 keeps the clear audio of the Sync 10 (complete with echo reduction), and adds the convenience of wireless audio via Bluetooth, in addition to USB. Offering up to 20 hours of battery life per charge, it's the ultimate flexible speakerphone solution, made even better by the fact that you can even charge other devices like your smartphone by connecting to its USB port. Essentially a portable charger/speakerphone combo, its features and diminutive size make it the perfect choice for frequent travellers, and you can treat it like a regular Bluetooth speaker for music too.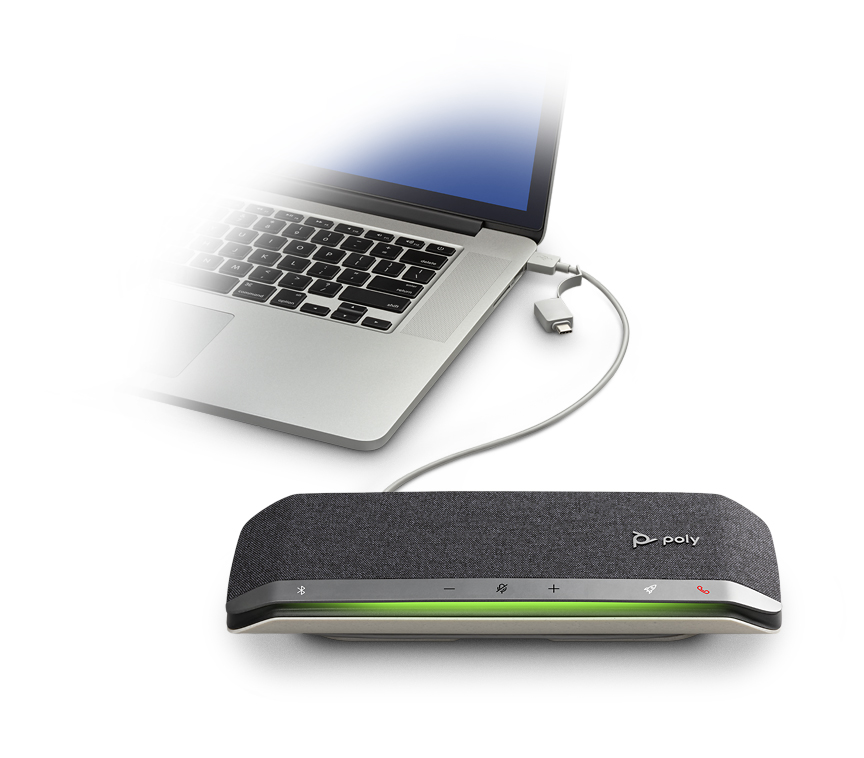 Poly Sync 40
The larger (yet still easily portable) Poly Sync 40 offers punchy sound, letting you hear colleagues in crisp detail no matter where you are. Its multiple microphone array will pick up every word you say with precision while keeping pesky echo at bay, while full duplex audio lets conversations flow naturally, even when users talk over each other. You can even pair two Sync 40 devices with each other for accommodating larger spaces with ease. With up to 30 hours of battery life per charge, you won't have to worry about reaching for the cable every day either.
Poly Sync 60
The Poly Sync 60 is the largest of the bunch, which means it's powerful enough for cavernous conference rooms, with room-filling audio. Ideal for larger in-person groups – such as turning a hotel meeting room into an impromptu conference suite, it has a generous six-microphone array (complete with echo cancellation), to help ensure that everyone surrounding it is heard clearly. It too can be used wired or wirelessly, and has the convenience of a USB video camera input, letting you seamlessly transition to a video call if required. Pair two Sync 60s up, and large groups pose no problems whatsoever. Throw in a pair of USB ports for charging devices like smartphones, and it becomes the ultimate clutter-saving desk audio solution.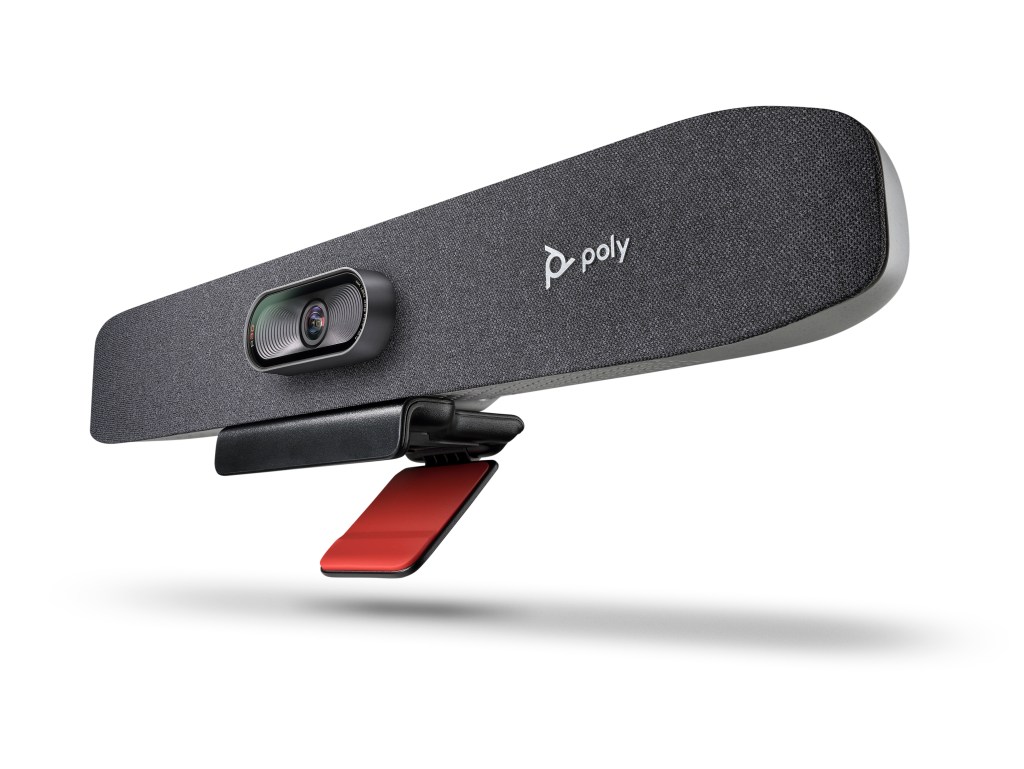 Poly Studio R30
If you want the ultimate all-in-one video/audio solution then Poly Studio R30 has your back. A smart USB video bar designed to transform small spaces into intelligent workspaces, it features a pin-sharp 4K camera with a wide 120-degree field of view, broadcasting everyone in a room clearly. It packs a punch on the audio front too, with a multi-mic array able to capture everyone's voices in accurate detail. It also has Acoustic Fence and NoiseblockAI tech to keep distracting background noises at bay. Best of all, it has Poly's DirectorAI technology which automatically tracks who's speaking, and pans across and zooms in towards them for a more natural experience. It's like having a live video producer creating the perfect experience, except it's all taken care of automatically.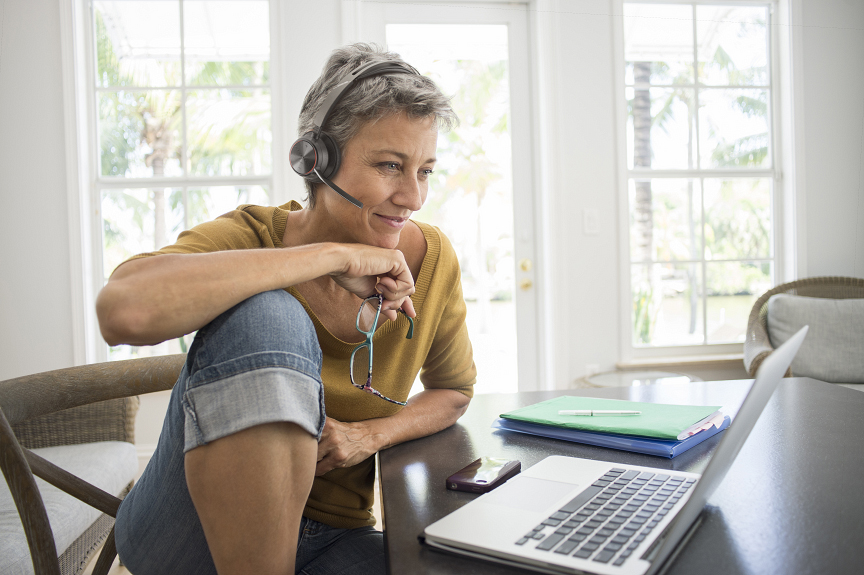 Poly Voyager Focus 2
Designed with hybrid work in mind, the Poly Voyager Focus 2 is perfect for both office and home use. It's a true wireless headset that is portable. It connects to a desk phone, mobile or computer via either Bluetooth or BT700 USB adapter. Featuring a state-of-the-art boom microphone and three levels of active noise-cancelling to cut out background chatter and unwanted noise, it can help keep you laser-focused on your call. Plush ear cushions make for all-day comfort, giving productivity a serious boost.