ZTE Blade V8 Mini hands-on review
Nougat-y goodness without a high price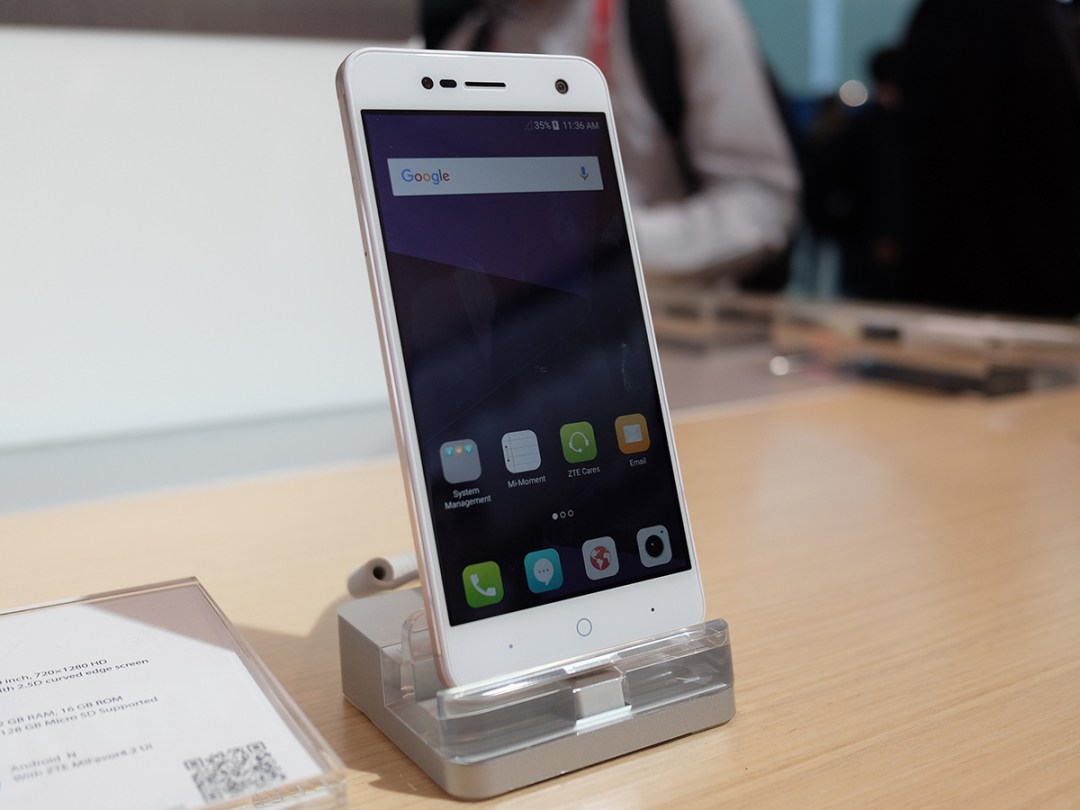 Want a taste of Android Nougat, but don't have the cash to splash on a Google Pixel? You're not short of options at this year's MWC.
Motorola used to be the best way to get the latest version of Google's mobile OS on the cheap, but the metal-clad G5 and G5 Plus aren't exactly cheap any more. Nokia is back on the scene, too, but let's be honest – we're more excited about its reimagined 3310 brick phone.
That leaves ZTE flying the flag for inexpensive phones shipping with Nougat out of the box. The V8 Mini is a new member of the Blade family, which means you should get plenty of change from £200 once it goes on sale, but you still get a metal body, decent enough performance, and even dual cameras.
Does that make it a bargain? Well, kinda, yeah.
ZTE Blade V8 Mini design & display
ZTE has been quietly churning out inexpensive phones made from metal for a while – just look at the Axon 7 Mini. The Blade sits a little lower down in the range, but you wouldn't know it when you get the V8 Mini in your hand.
At 8.9mm thick and with an all-metal body, it feels pretty slick for such a cheap phone. Not quite on the same level as a OnePlus, but getting close.
That 5in screen is big enough to get the job done, without taking up your entire pocket, and even smaller hands should be ok, with no need to stretch to reach the top corners.
It's only a 720p panel, which is kind of unsurprising for the cash. It doesn't pack in as many pixels as more expensive rivals, with slightly fuzzy text when you get right up close to the screen, but it otherwise gets the job done.
Brightness was respectable, as were viewing angles. Entry-level phones don't have to be saddled with naff displays any more, and ZTE has done a decent enough job here.
Around the back, you get a fingerprint sensor and a small bump where the camera module sits, but nothing that you'll notice when the phone's in a pocket.
It's microUSB on the bottom, not USB C, which is still par for the course in a sub-£200 phone. Hopefully that'll change next year.
ZTE Blade V8 Mini performance and camera
A protruding camera isn't all that common on a cheap phone – and neither is a dual-camera setup. ZTE's just breaking all the rules with this one.
It's a 13MP/2MP system, combining two shots to create a single photo. It won't add a significant amount of detail, like Huawei's P10, and it won't give you a wide angle view like the LG G6, but it does do a pretty convincing bokeh.
Is it as good as the iPhone 7 Plus in Portrait Mode? Nah, probably not – but the effects did look pretty convincing on the MWC show floor. We won't know for sure how well it works until we get a finished phone in for review.
ZTE does have one advantage over Apple, though: refocusing post-shot. Handy if you missed the moment because you were locked onto something else in the scene.
It felt speedy enough for an entry-level handset, thanks to Qualcomm's Snapdragon 435 and 2GB of RAM. 16GB of built-in storage is pretty good at this price, but you can always add more with a microSD card.
ZTE's added a custom skin onto Android 7, which kind of takes the sheen off having a cheap phone running Android. It's still as different and divisive as it was on Marshmallow, so Google purists aren't going to have a good time, but at least lots of Nougat's features make it across, like Doze mode 2.0.
That'll help you get the most out of the 2800mAh battery, which is a pretty decent size, given the money. The 720p screen and entry-grade CPU should help that get you through an entire day of use.
Look on the Lite side
The Blade V8 Mini isn't alone, either. It's arriving alongside the Blade V8 Lite, a slightly cheaper, slightly less powerful version.
For real pennty pinchers, the V8 Lite opts for a Mediatek CPU instead of a Qualcomm chip, and the battery drops from 2800mAh down to 2500. That dual camera setup dets dropped for a single 8MP sensor, too.
Otherwise, not a lot changes. The screen, storage and design all stay the same, and I had a hard time picking the two apart from the front. You'll have to look closely to spot that the Lite doesn't actually have two lenses in its camera module.
It's only going on sale in Italy, Germany and Spain, though. Us Brits won't have to worry about getting our Lites and Minis mixed up and ending up with a duffer.
ZTE Blade V8 Mini verdict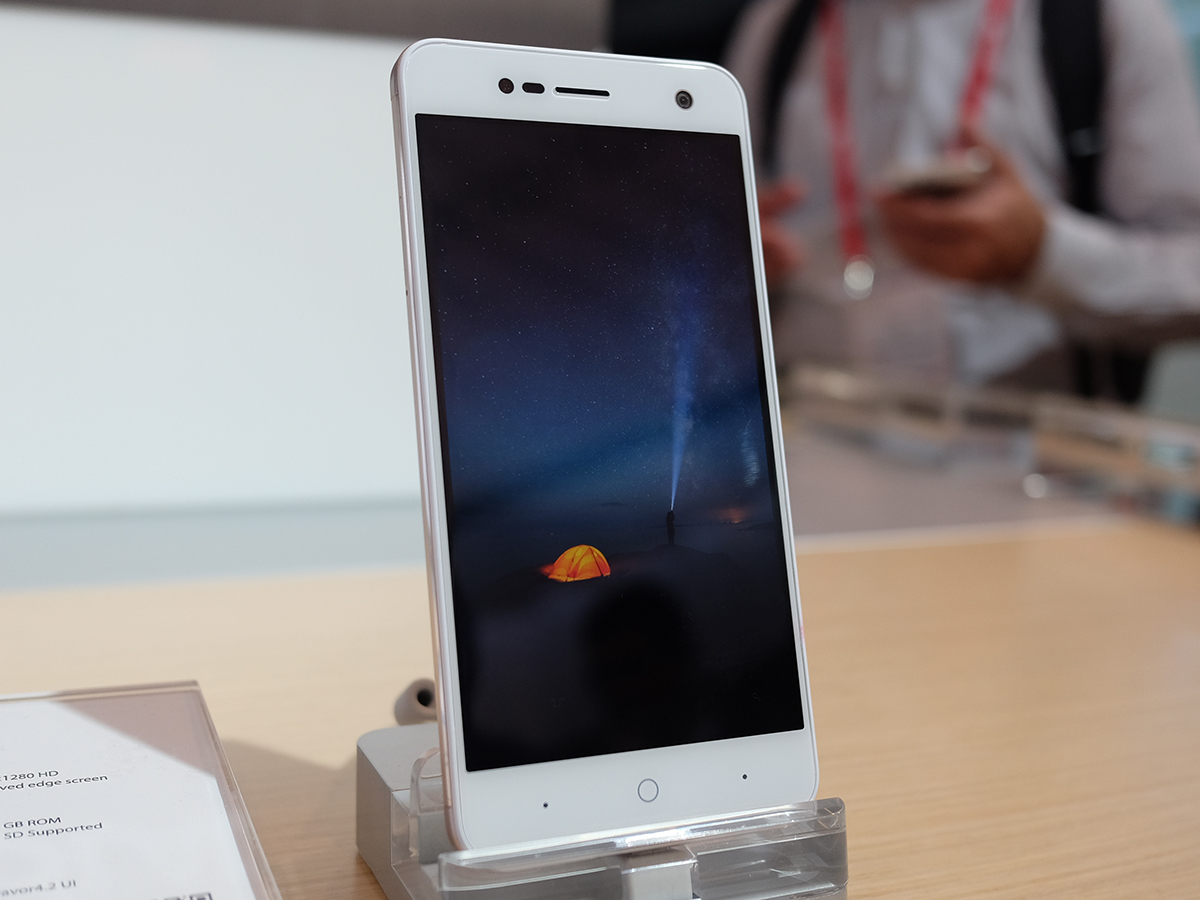 Dual cameras are a great concept, but it's tough to tell quite how well ZTE's cut-price cam will work compared to more expensive setups with many more megapixels.
Otherwise the Blade V8 Mini looks like a fairly tidy budget handset. Sure, it's got more than a few tweaks and changes, courtesy of a custom skin, but underneath you're getting Google's latest and greatest OS.
If you just can't wait to save a few more pennies for a flagship, this might be one of the least expensive ways to enjoy Nougat when it arrives in Europe later this year.