Xiaomi Redmi Note 10 5G review
With 5G coverage in more places than ever Xiaomi has landed a compatible phone for under £200 – but can the budget blower convince you to make the next-gen network jump?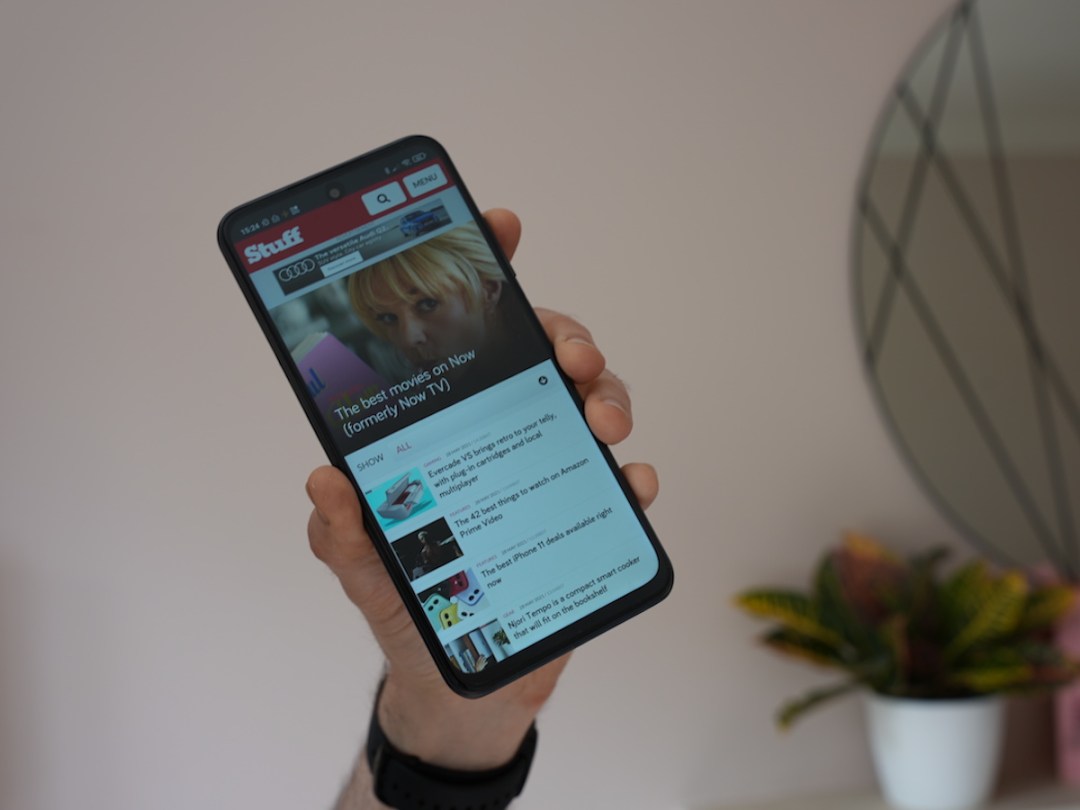 Xiaomi seems to be pumping out fresh budget phones at roughly the same rate Tiesto churns out rave-friendly bangers and now it's added the budget Xiaomi Redmi Note 10 5G to the setlist.
It joins a selection of feature-stacked blowers for a nice price, from the Mi 11 Lite to the excellent Redmi Note 10 Pro, but the Chinese giant's latest launch delivers a key future-proofing feature missing from previous handsets – namely 5G support.
However, this all-new Redmi Note 10 5G also strips out some of the best bits of that Pro model, including the gorgeous OLED screen and 108MP camera. So is this latest device a case of too much sacrifice for too little benefit?
It's also got its work cut out to offer better value than the Motorola Moto G50 or Realme 8 5G that both offer 5G kicks for the same price, or to trouble the Stuff smartphone top 10.
Xiaomi Redmi Note 10 5G design: Sausage without the sizzle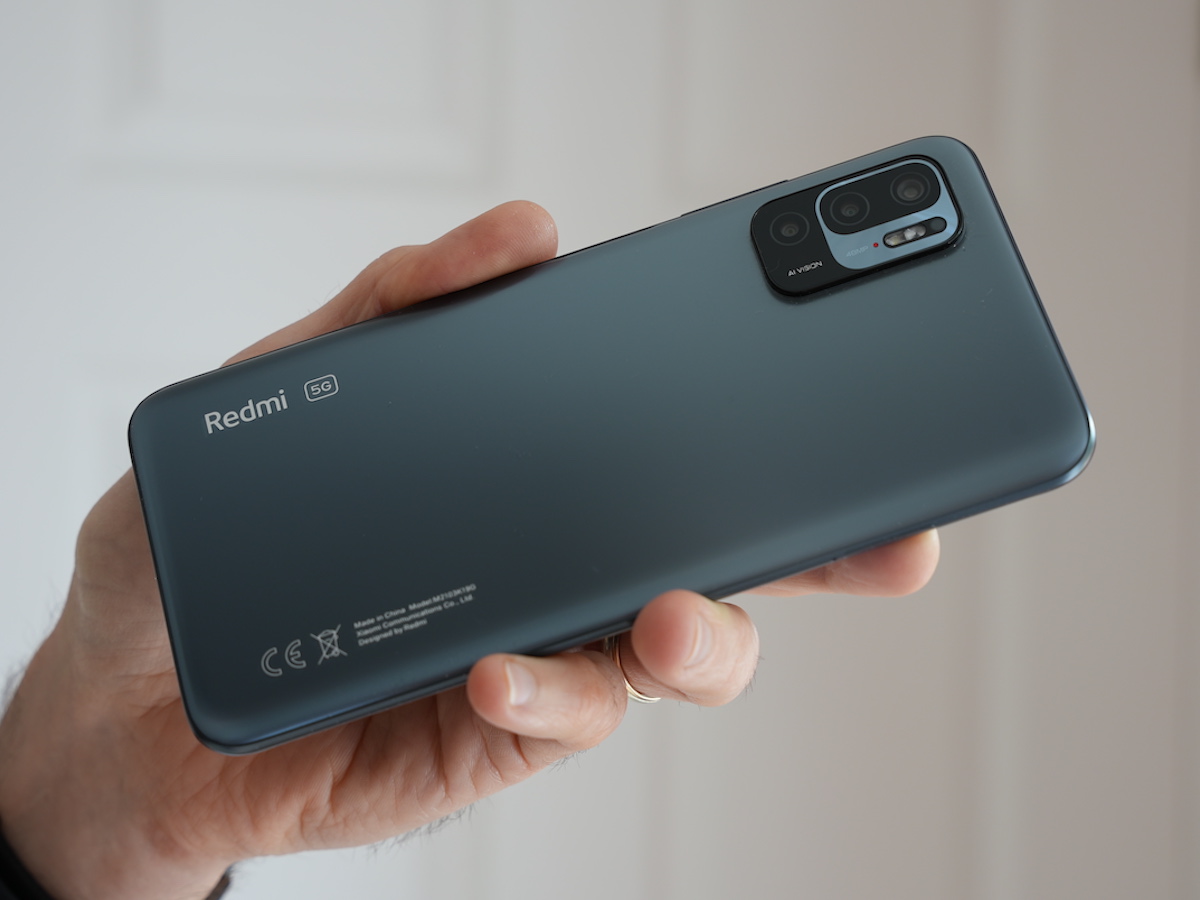 Xiaomi's Redmi Note 10 5G budget smartphone ticks all of the usual design boxes, and so while it doesn't disappoint, it's also not particularly trouser-rousing.
That plastic back seems hardy enough to survive everyday existence, with only a tiny scuff ruining the finish after a full week of abuse, while a protective cover is bundled in the box.
Of course, we'd recommend grabbing a brighter alternative to our grey review model. It's smart, but it's not particularly cheerful. Thankfully the matte finish means no grubby fingerprints, unless you're constantly tweeting while feasting on fried chicken.
Up front you have a Gorilla Glass 3 display, covered with a screen protector. That protector seems to be soaking up any damage nicely and can be easily replaced when it's coated in scratches.
Xiaomi Redmi Note 10 5G display: Not quite candy for the eyes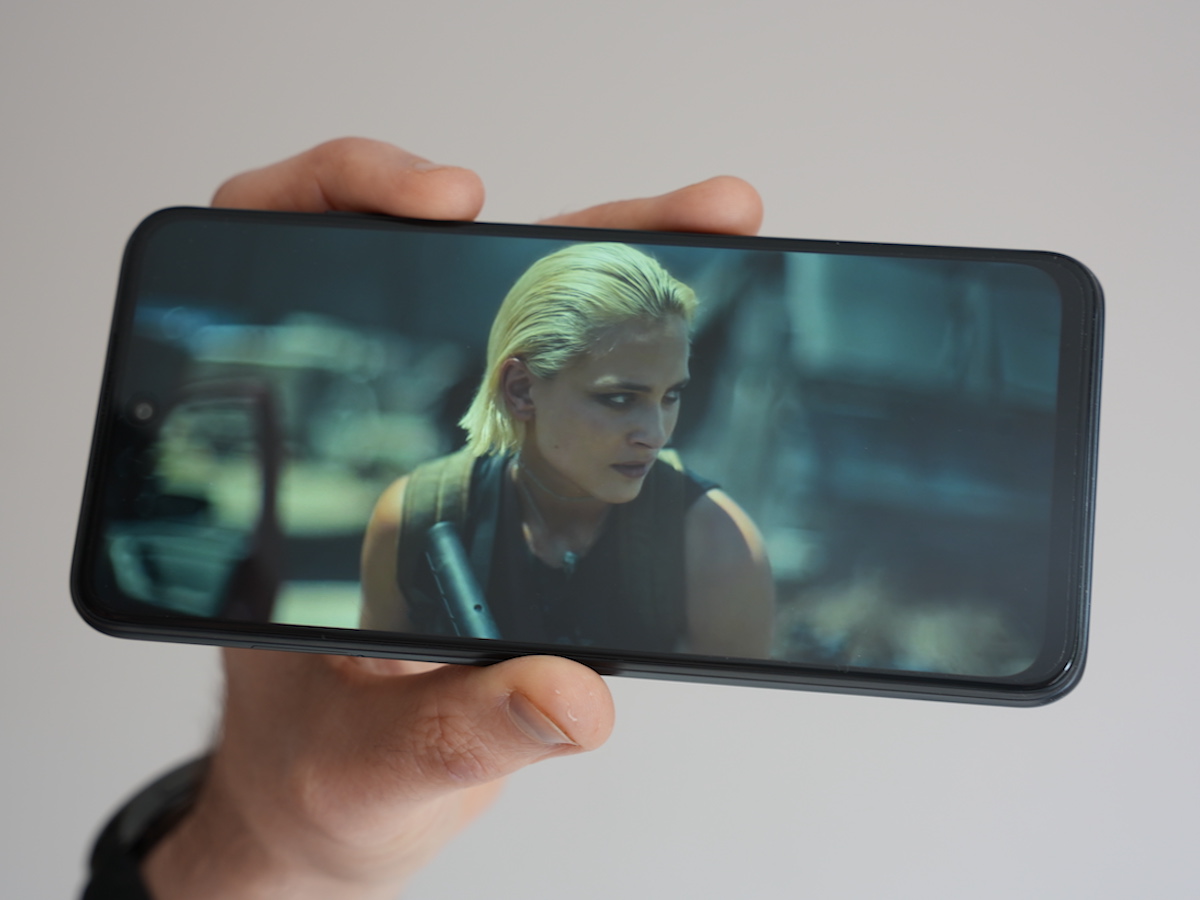 While the Xiaomi Redmi Note 10 Pro sported a slick OLED screen, the Xiaomi Redmi Note 10 5G makes do with a more lackluster IPS panel.
This 6.5in display is the same size as found on the Motorola Moto G50. It's reasonably sharp with its FHD+ resolution and proves fine for kicking back with some YouTube or Netflix, but you lose the HDR smarts and poppy colours.
On top brightness it's a bit of a struggle to see in direct sunlight, while the auto brightness is a bit borked in low light. Plus, no OLED means no Always On Display.
Many budget 5G rivals sport a similar IPS screen, which is a shame because a major reason to get 5G is gaming or video streaming wherever you roam. And even though this is a 90Hz panel, the UI never feels that smooth when flicking around.
Xiaomi Redmi Note 10 5G audio: Mono-phone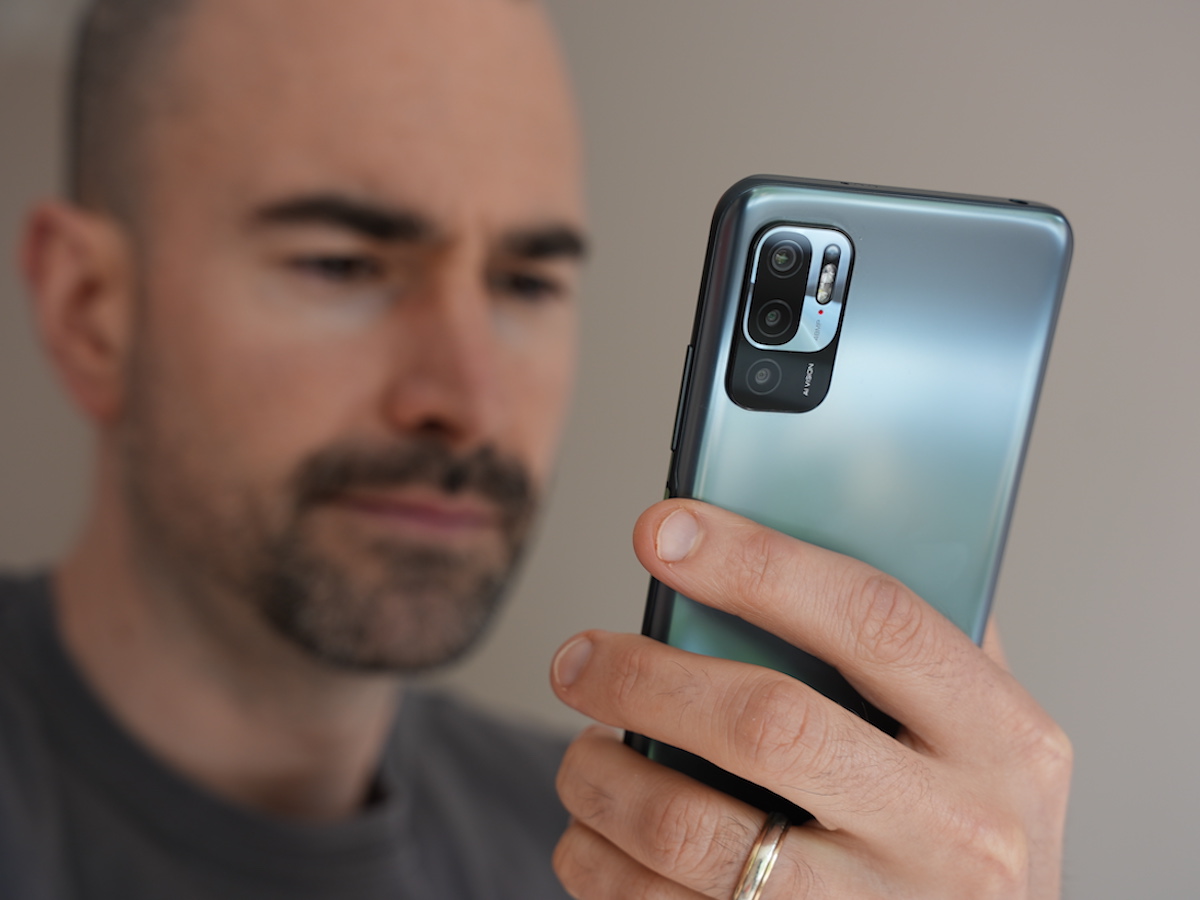 Sure, the Xiaomi Redmi Note 10 5G's single built-in speaker won't blow you away with cutting-edge audio, but it's fine for watching a stupid TikTok video or listening to a podcast in a pinch.
The real good news is that dedicated headphone jack, with Hi-Res Audio certification. Get plugged in and you'll enjoy gorgeous clarity from your tunes.
We also had no problems at all streaming to a variety of Bluetooth headphones and earbuds, although the volume on our Google Pixel Buds wouldn't rise above 'slightly rousing'.
Xiaomi Redmi Note 10 5G software and features: To Mi, to UI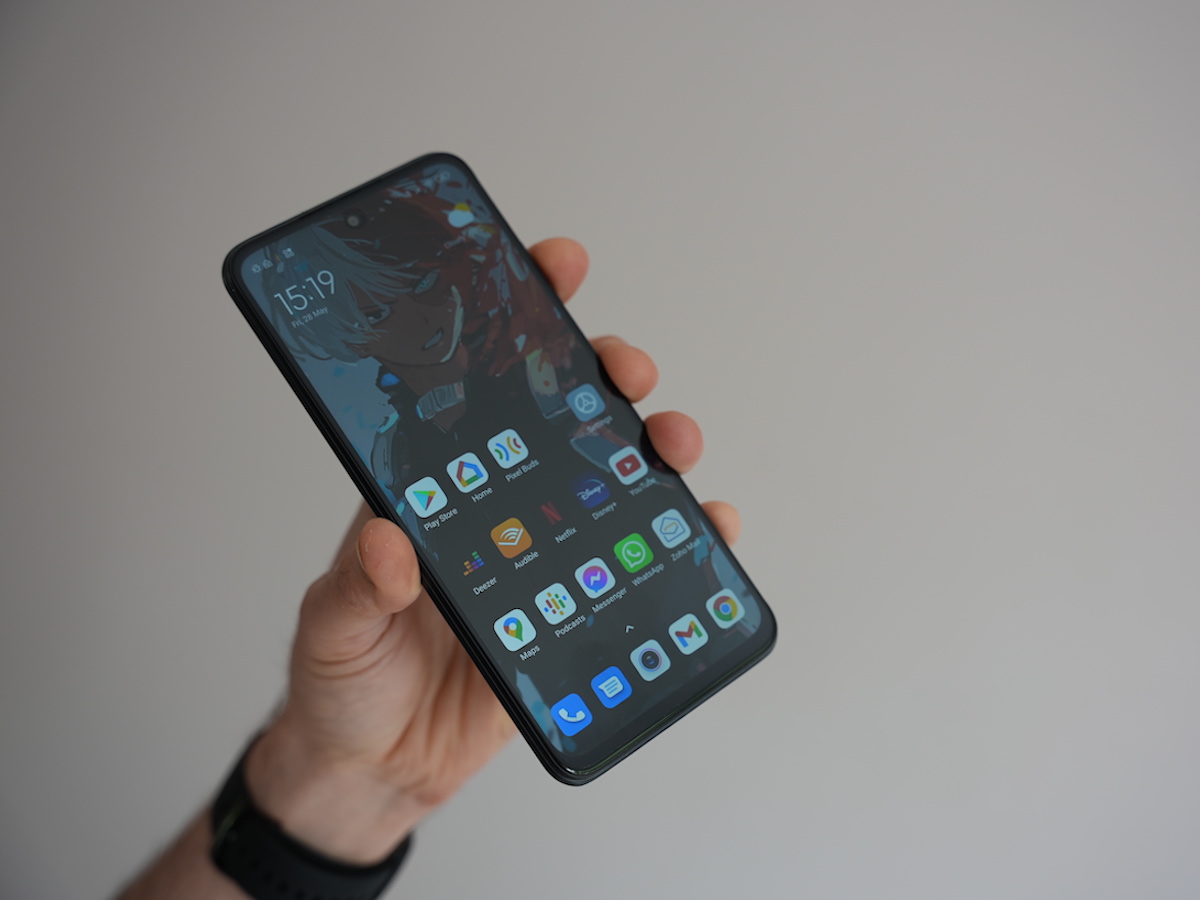 Xiaomi has slathered its MiUI 12 launcher all over Android as usual, changing up the vibe of Google's OS while adding in bucket-loads of bonus features. This does mean the UI never feels as smooth as it should at 90Hz, but I'm liking this launcher more with every update.
This version of MiUI doesn't mess about with Android too heavily, so you still get staple features like an apps drawer. Meanwhile Xiaomi has added in great extras like a dedicated gaming mode, video tools and a Control Center that looks suspiocusly Apple-like.
All of the standard features you'd expect are present and correct. This includes NFC for contactless payments, with Google Pay support here in Blighty. We also had no troubles with the edge-mounted fingerprint sensor or face recognition, although the latter even works when you're facemasked to the nines. So don't expect it to be super-secure.
One of the downsides of Xiaomi's phones is the sheer amount of crapware stuffed in there. You'll likely spend twenty minutes just uninstalling tat like Bubble Shooter and Tile Fun (spoiler alert again – not fun at all), to free up storage. Thankfully you get 128GB of space, with microSD support on top.
Xiaomi Redmi Note 10 5G power and battery: Go the distance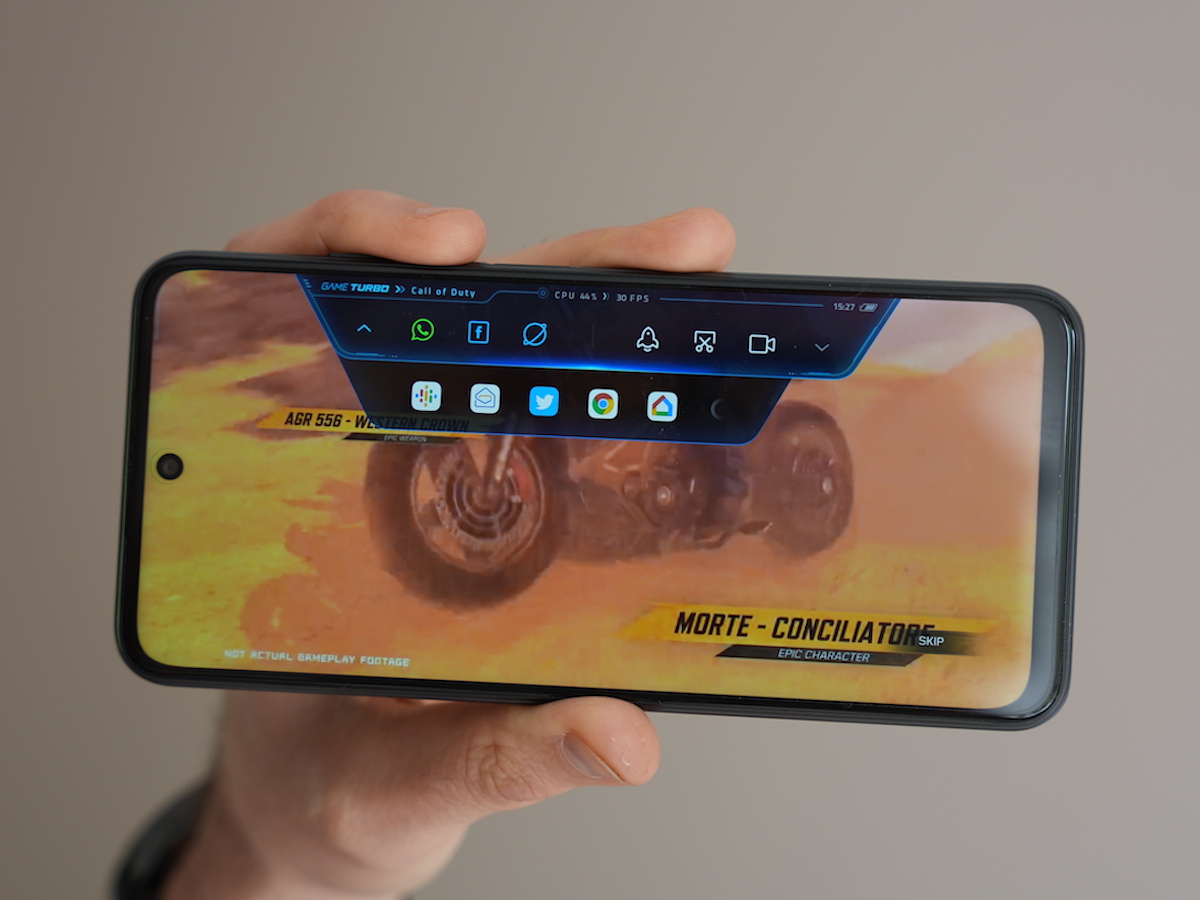 Xiaomi has crammed one of Mediatek's 7nm Dimensity 700 chipsets inside the Redmi Note 10 5G and this coped fine with all of my everyday shenanigans, even in this base model with just 4GB RAM. That Dimensity platform serves up some tasty 5G support, for both available SIM slots.
This is the one major advantage of this model compared with the rest of Xiaomi's Redmi Note 10 line up, and certainly good news for anyone who wants to get gaming on the go.
Popular titles like PubG and Call Of Duty Mobile ran fine on the Xiaomi Redmi Note 10 5G, even when you bump up those detail settings.
The display is responsive enough to cope with all of the frantic action, so it was only our knackered old wrists and buggered reaction speeds that held us back from ultimate victory. A 5000mAh battery has also been crammed inside that plastic frame, and again we have no complaints.
Even with plenty of sat-nav action, gaming, camera use and media streaming, we never made it to bed with less than a quarter power remaining. However, the meager 18W battery tech means you're lumbered with the slowest charging speed of any of the Redmi Note 10 series, which is yet another sacrifice you'll be forced to make if you want that 5G connectivity.
Xiaomi Redmi Note 10 5G camera: Shoot Mi now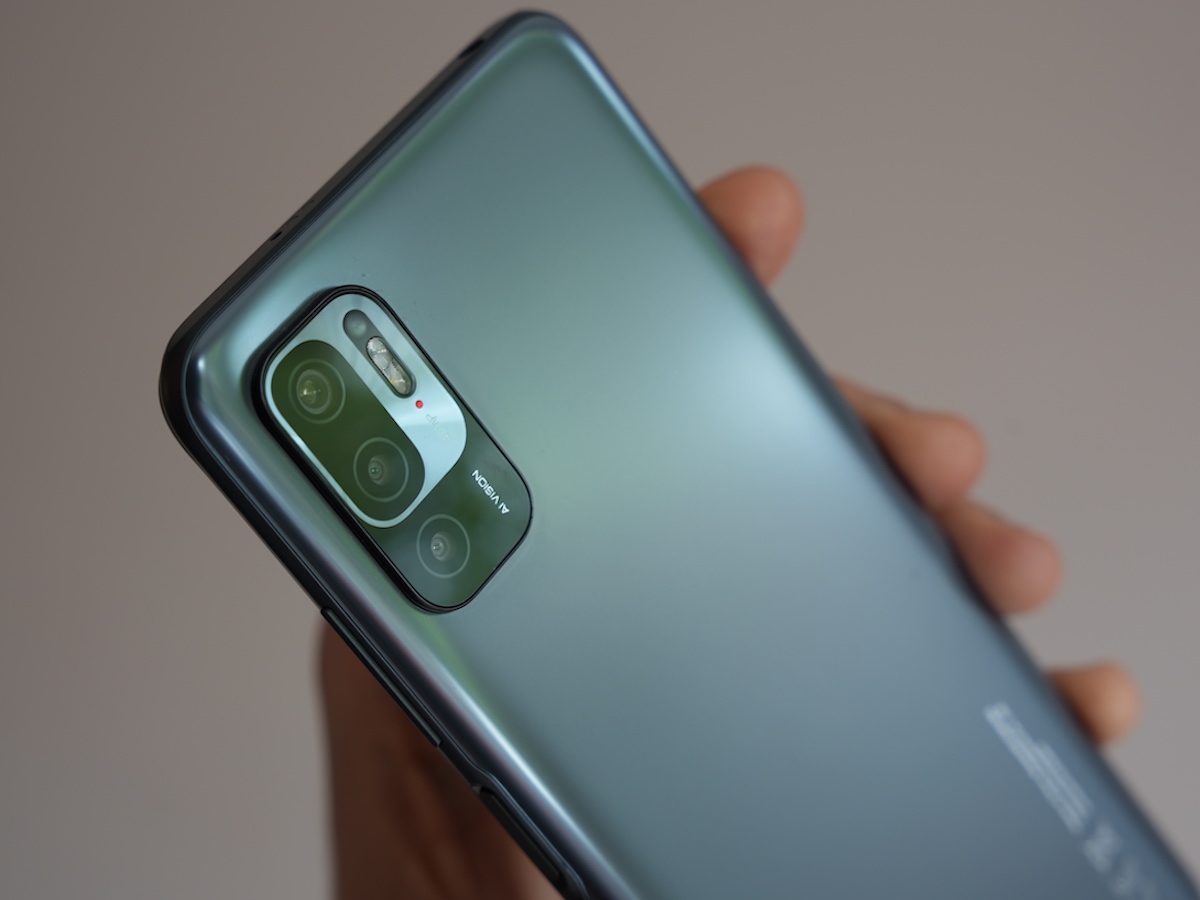 Speaking of sacrifices, you'll also find that Xiaomi has stripped back the camera tech slapped on the back end of this blower. The Redmi Note 10 5G still sports a 48MP primary shooter like the standard Redmi Note 10 (although the Pro model upgraded that to an impressive 108MP sensor), while the ultra-wide angle lens found on the rest of the series has been culled.
Instead, the rest of the camera hardware consists of your bog-standard boring 2MP macro & depth affairs That main shooter does struggle with strong lighting, so some of our photos came out surprisingly murky when snapping in bright daylight. Meanwhile indoor pics are often grainy as hell, a real step backwards again from other Xiaomi handsets around this price point.
And don't even try to take photos in ambient light. You'll enjoy some serious murk if you do, even if you try employing that night mode. Frankly, if the camera is in any way a priority for you, definitely look elsewhere.
This is the worst Xiaomi snapper we've tested in some time. Home movies don't fare too much better, sadly. The resolution tops off at FHD, with no 4K option, while testing conditions again hamper the performance.
Thankfully audio capture is fine, as long as you aren't recording in strong gusts. Best skip that vindaloo, then. Last up, the 8MP selfie snapper is quite basic compared with the Xiaomi Redmi Note 10 5G's siblings. This once again struggles in strong lighting, and dim lighting too.
Xiaomi Redmi Note 10 5G verdict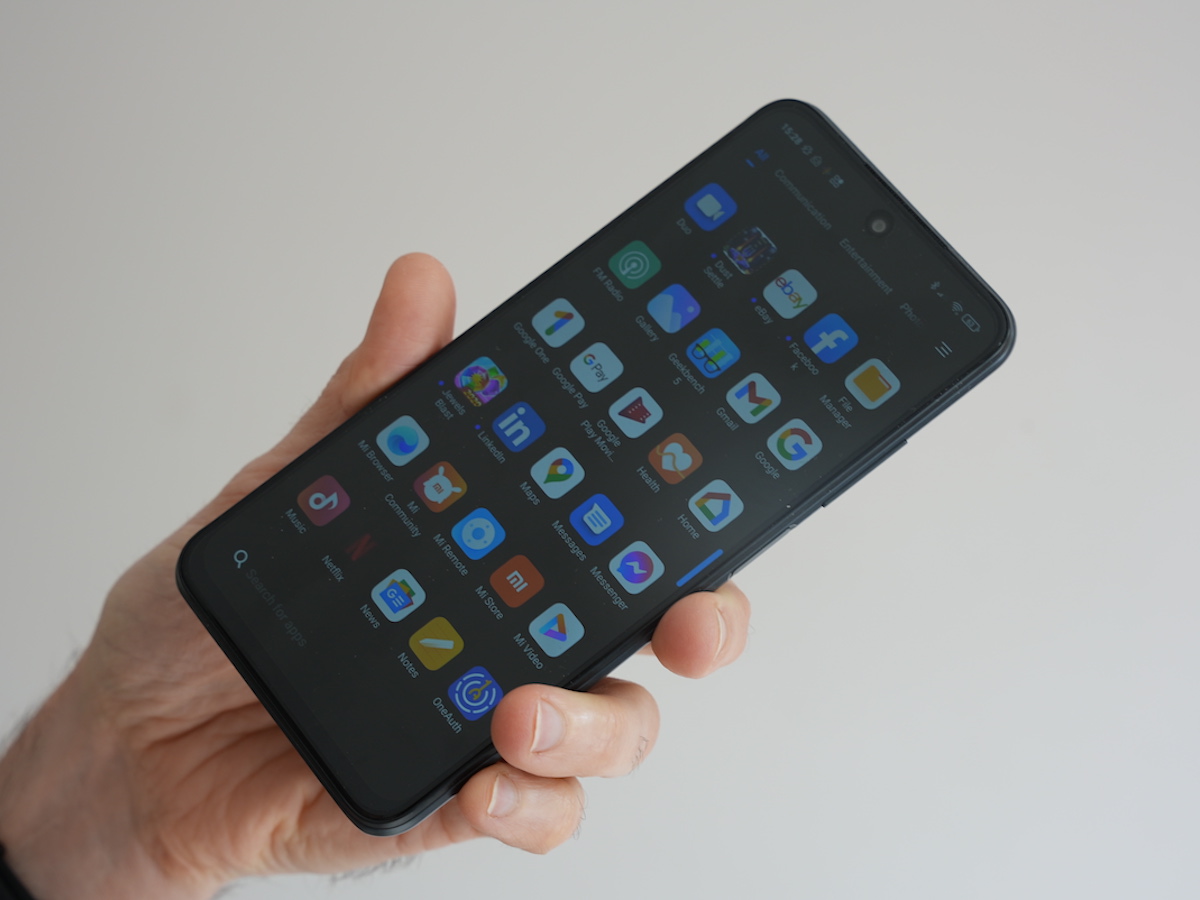 Like many affordable 5G phones, the Xiaomi Redmi Note 10 5G is sadly a let-down compared with its LTE rivals, including Xiaomi's own Redmi Note 10 Pro and the Motorola Moto G50.
Considering the main advantages of 5G include gaming or media streaming in busy areas with zero chance of Wi-Fi, this handset's display tech is sadly limited.
We were also let down by that camera, which struggled far too often to capture respectable photos and video. If you absolutely must have 5G at a low price, also check out the Motorola Moto G50, Xiaomi Mi 10T Lite, Realme 8 5G or Oppo's A74 5G.
The Competition
A capable mid-ranger that squeezes in 5G support for less than you expect. The G50 isn't an absolute bargain like previous G series phones, but it largely delivers in all areas for the price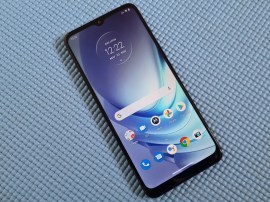 Tech specs
| | |
| --- | --- |
| Screen | 6.5in 1080 x 2400 90Hz IPS LCD |
| Processor | Dimensity 700 5G |
| Memory | 4GB / 6GB |
| Cameras | 48MP + 2MP + 2MP rear, 8MP front |
| Storage | 64GB/128GB + microSD |
| OS | Android 11, MiUI 12 |
| Battery | 5000mAh |
| Dimensions | 161.8 x 75.3 x 8.9 mm |
| Weight | 190g |
Stuff Says…
Xiaomi may have added 5G, but it's also taken out most of the stuff that made us enjoy the other Redmi Note 10 handsets
Good Stuff
Respectable performance
Super-long battery life
5G support
Bad Stuff
Disappointing camera
Lackluster display
Crapware overload