WD My Passport Wireless Pro review
A great portable hard drive for taking your entire music jukebox, all your photo albums and full movie library on the move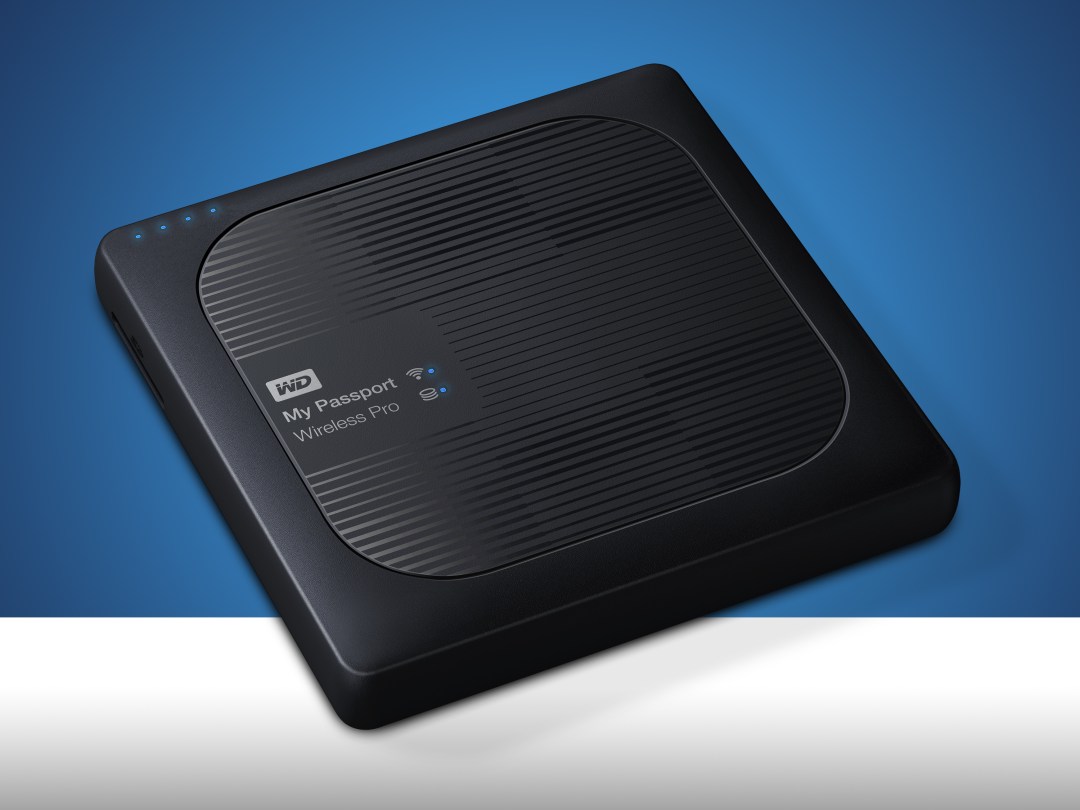 Smartphones and tablets have certainly gotten more and more capacious in the last twelve months: Apple's got an iPad with 256GB of space, and SanDisk's 200GB microSD card similarly upped the ante for Android.
If you're constantly running out of space (think avid photographers, media hoarders, or diligent backer-uppers), WD's latest external hard drive should save you from removing apps or deleting your favourite songs. As the name suggests, the My Passport Wireless Pro don't need no cables – it'll work with all your devices, either via your router, or directly over Wi-Fi.
It's got a few other tricks up its sleeve, too. There's an SD card slot for backing up photos from a camera without having to head to a computer first, a USB port for wirelessly sharing flash drives or other external hard disks, and a battery that'll recharge your phone when it's low on juice.
Oh, and it's the first wireless hard drive that can run its own Plex server, so you can catalogue and stream all your media to pretty much any device. It sounds ideal for travelling media addicts, but does it deserve a spot in your carry-on bag?
MULTIMEDIA FEATURES – PLEX THOSE MUSCLES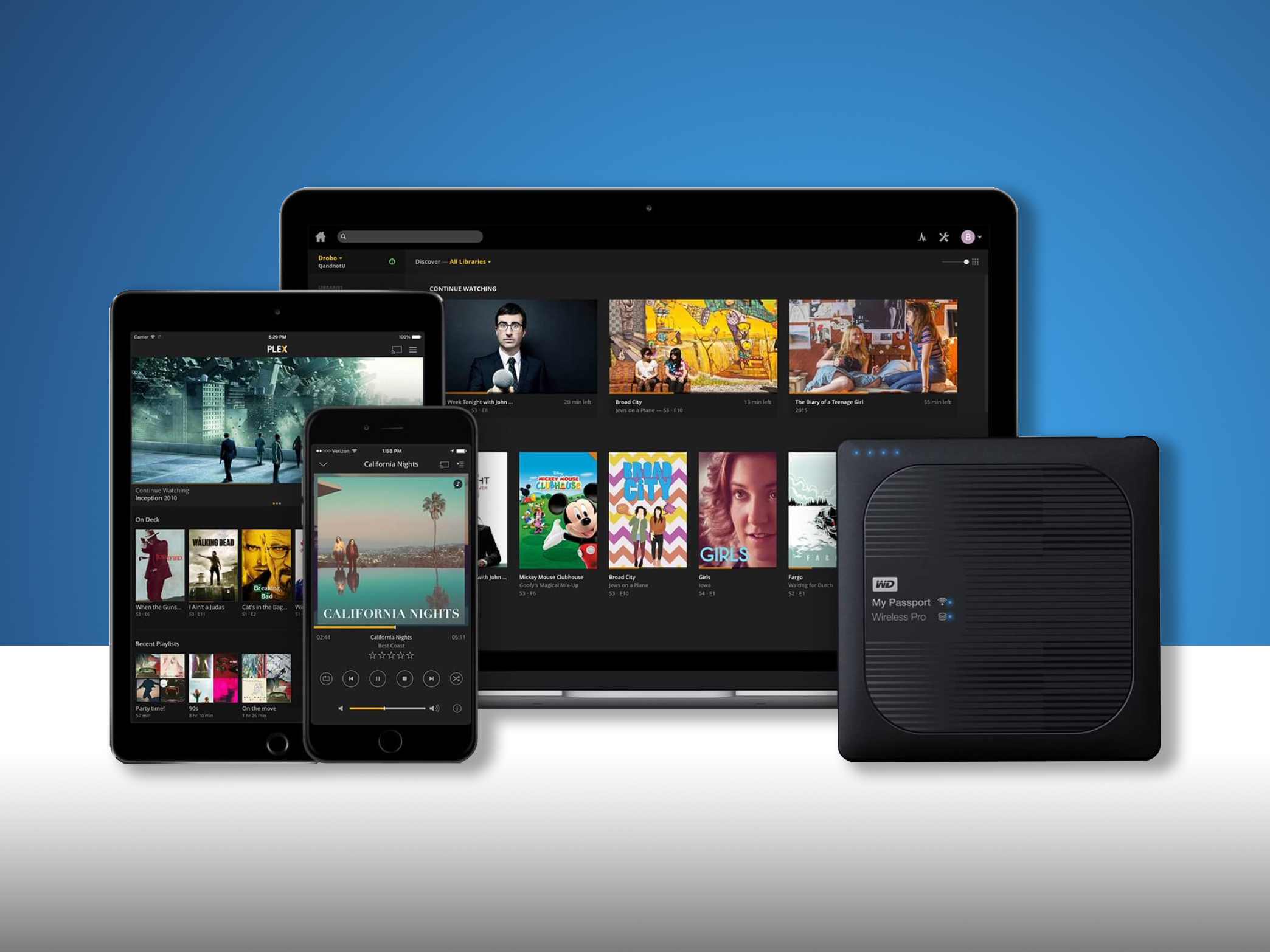 This year's Wireless Pro is an evolution of the original My Passport Wireless, which first spun up its platters in 2014. That older version was hobbled by 802.11n Wi-Fi, which just wasn't fast enough for HD streaming – we got constant buffering when trying to watch videos.
The Pro packs in more advanced 802.11ac wireless tech, which gives Wi-Fi speeds a serious boost (if your hardware supports it). Now, you can stream two different HD videos to two devices, at the same time. It's a much more capable media hub the second time around.
Plex is what really amps up the Wireless Pro's media credentials, though. It'll catalogue the movies, TV shows, photos and music on your hard drive, then let you browse through the library with a companion app. It's available on phones, tablets, TVs, games consoles and more, so there's no excuse for not having anything to watch.
It manages the tricky stuff like file formats and codecs, and looks gorgeous while it's at it. Movie posters get pulled down automatically, suggestions point you towards similar content, and you can share clips with your friends. Start watching a show or movie on one device, and you can pick up where you left off on another too. It's clever stuff.
We had no trouble streaming two different HD movies simultaneously – one to an iPhone 6s Plus, and another to an iPad Pro. With both on the Wireless Pro's 5GHz 802.11ac network, they played seamlessly after about 20 seconds of buffering at the start. The faster Wi-Fi and Plex's ease of use make the Wireless Pro a real multimedia powerhouse.
Just keep in mind that the weedy CPU means it can't transcode video for less powerful devices. 1080p videos won't pose much of a problem for this year's phones and tablets, but older handsets might struggle. UPnP is still there in case you don't want to use Plex, but really, why would you not?
DESIGN – beaten with the sensible stick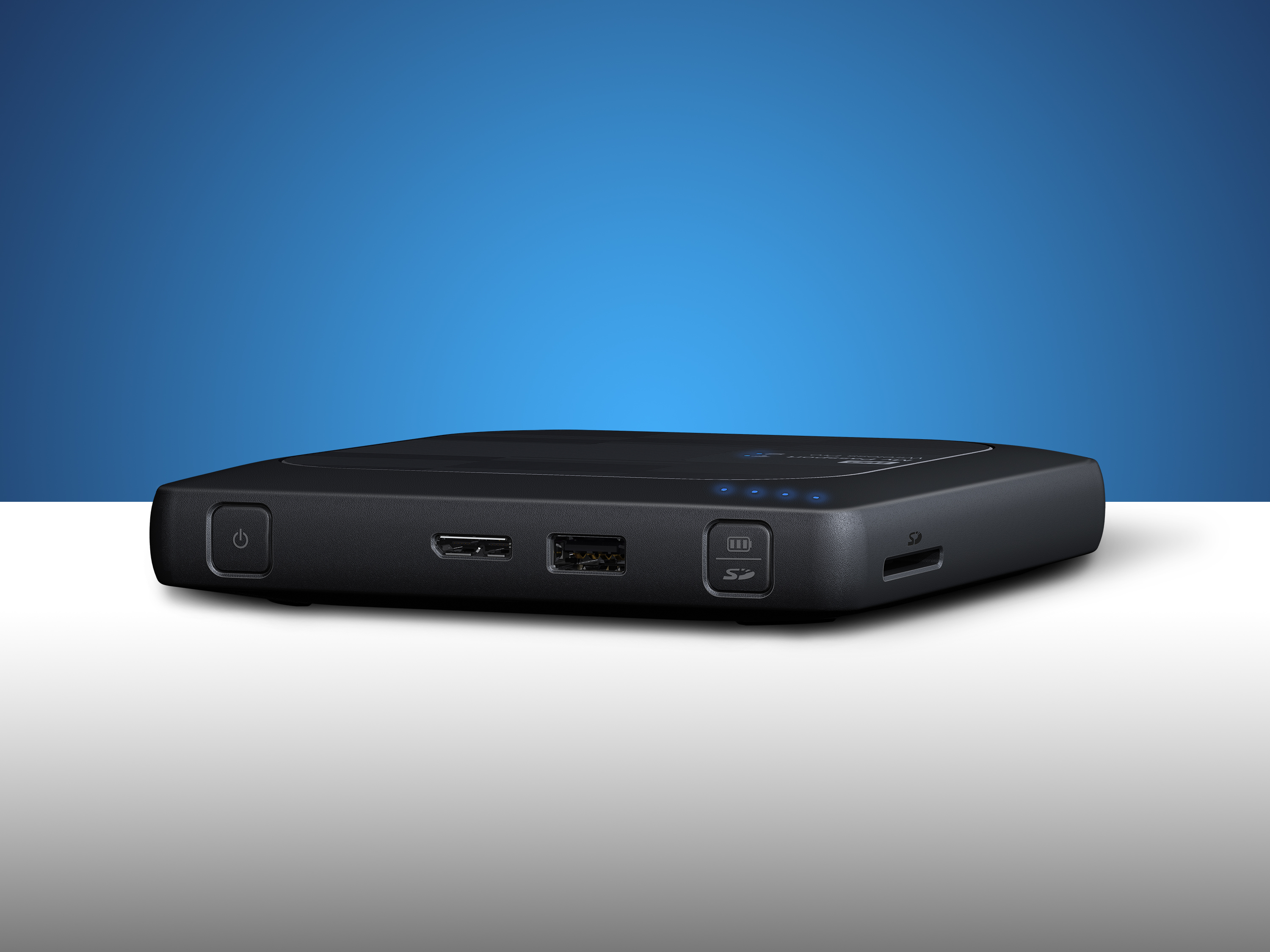 The feature list might have been given a bump, but the Wireless Pro gives up portability to squeeze them all in. The original could squeeze into your jeans (just about) but the Pro is much bigger and weightier. You'll be slipping it into a bag, not your back pocket.
It's not exactly what you'd call stylish, either. WD has taken the "Pro" name to heart, so you're left with a very boring, business-like drive, built from staid black plastic. You don't even get a carry case to protect it when you're on the move. Talk about function over form.
On the plus side, that extra bulk includes a bigger battery. It'll last 10 hours between charges, up from 6 on the original, so it's just about ready for a long-haul flight's worth of entertainment. The USB port means it'll recharge your other devices if you're caught short.
Plug in another hard disk instead, and it'll automatically back up to the Wireless Pro's 3TB drive, or you can share it across the network. The SD card slot plays nicely with the biggest SDXC cards available right now, so you can free up space for more shots while you're out with your camera.
SMARTPHONE APP – WHO NEEDS A PC?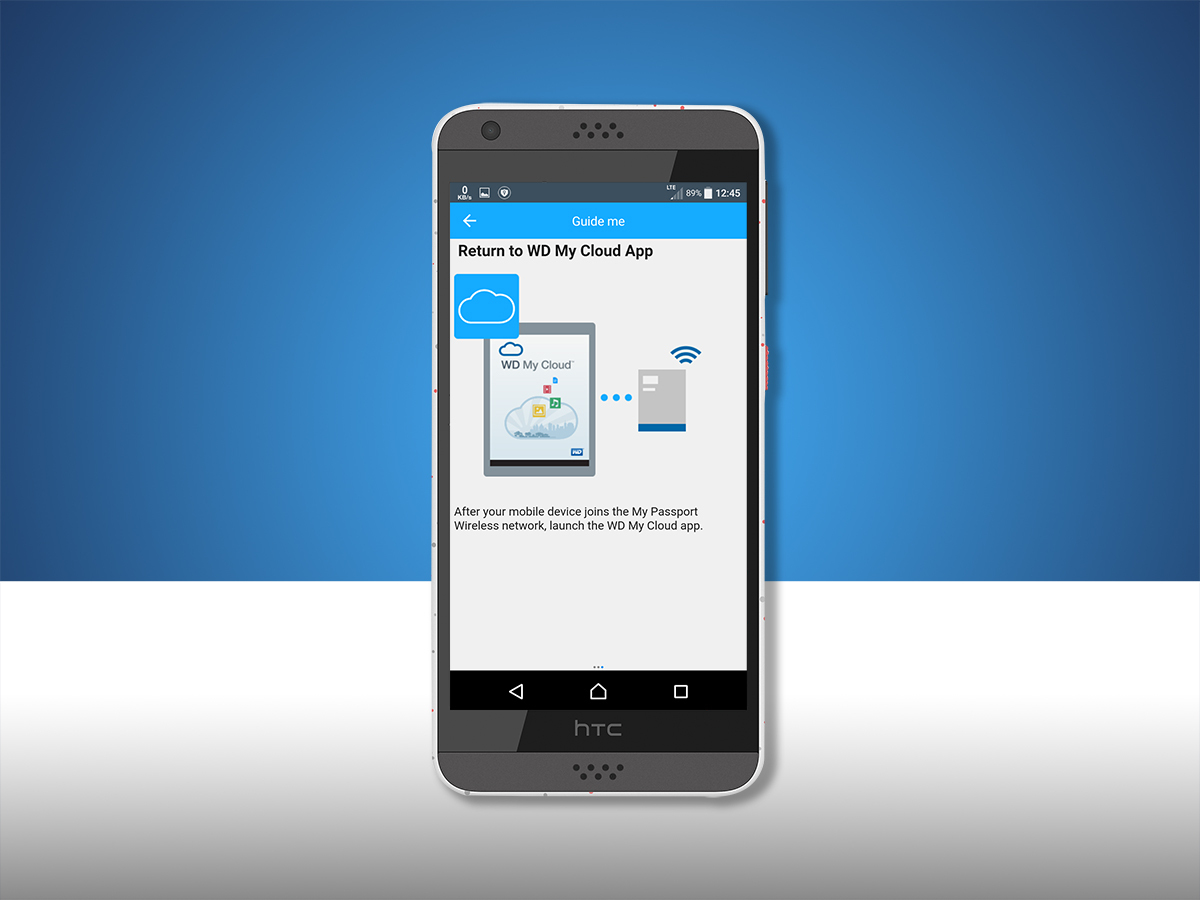 It doesn't matter if you're on a laptop, tablet or phone – the Wireless Pro should work with just about anything, either with the My Cloud app or through a web browser.
Seriously though, plug it in over USB3 when you're copying files from a PC or Mac. Beaming 3TB wirelessly will take forever, even over 802.11ac. It's formatted as exFAT, which is smart as you'll be able to plug it into a PC or a Mac out of the box – even if it won't play nicely with certain NAS drives.
The app is pretty basic, but does the important stuff like showing how much battery life you've got left, how much space you've filled with music, photos and video, and upload to cloud services like Dropbox, Google Drive and Adobe Creative Cloud.
Want to use the Wireless Pro mainly as a backup drive? You can set the app to automatically backup SD cards and USB flash drives when you plug them into the disk, and to delete the originals when the copy has finished.
It's all smartly designed, and pretty much removes the need to hook the disk up to a PC when you're on the road.
WD MyPassport Wireless Pro verdict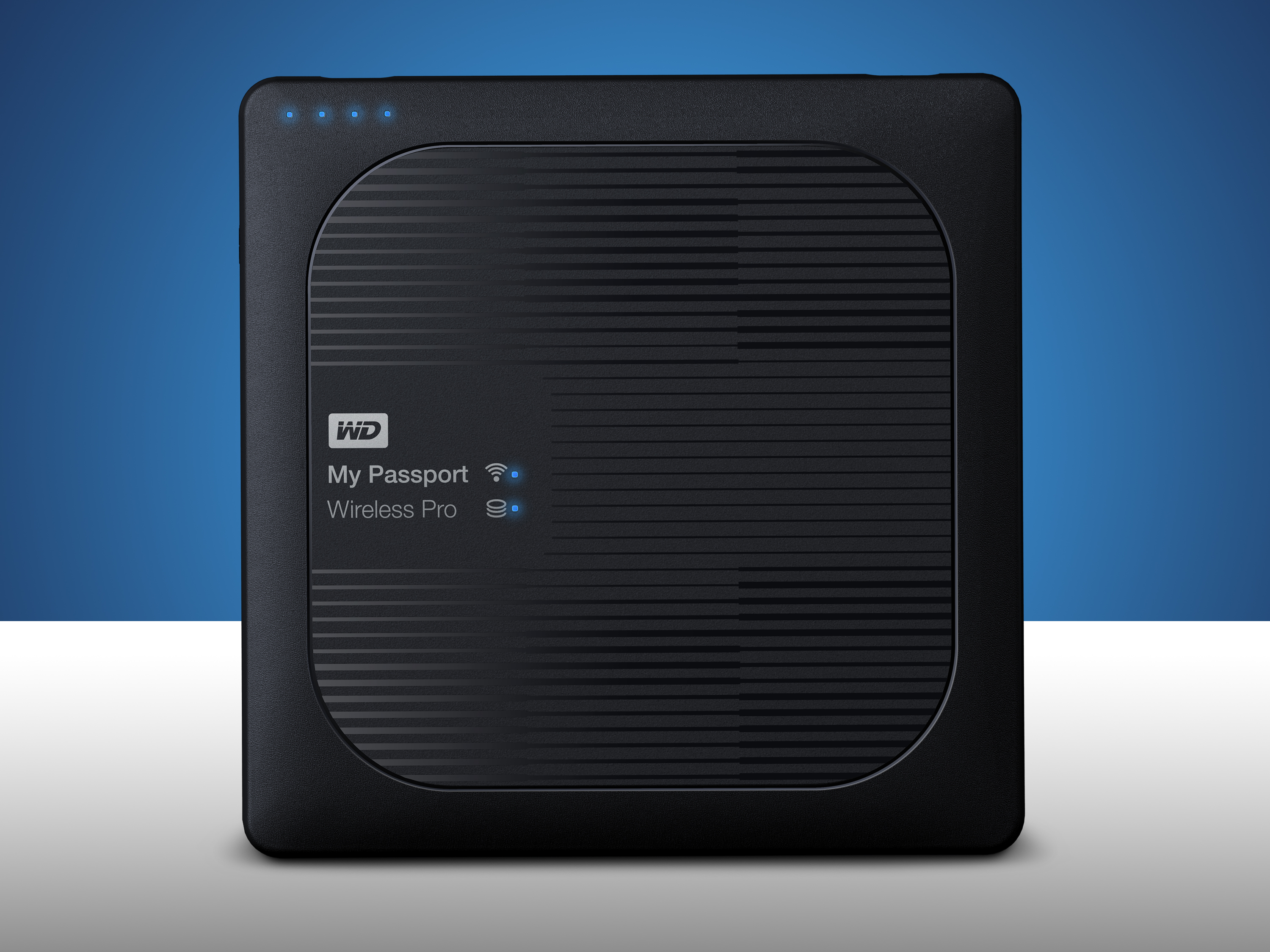 OK, you pay a hefty premium to cut the cord and go wireless. A standard 3TB portable hard disk will set you back about £80, but you'll have to splash out £200 for the same storage here.
Still, the Wireless Pro is so well-thought out for media hoarders that it more than justifies the premium if you're addicted to on-the-go videos. It's one ugly mother, sure, and it's not as portable as its predecessor, but looks aren't exactly a priority when it comes to storage.
Instead, WD has pulled out all the stops where it matters: it's easy to setup and use, is packed with features, and has the battery life to get you through the longest of boring journeys.
Tech specs
| | |
| --- | --- |
| CONNECTIVITY | Wi-Fi, SD card, USB 3.0 |
| BATTERY LIFE | 10 hours |
| DIMENSIONS | 24x126x126mm |
| WEIGHT | 450g |
Stuff Says…
Storage for days, but this wireless wonder fits the bill if you want to stream your media collection on-the-go
Good Stuff
Built-in Plex for serious streaming
Better battery life than the Energiser bunny
Backup modes keep your files safe
Bad Stuff
About as exciting to look at as a house brick
Hardly pocket-friendly, is it?
Don't drop it on your foot – it's a heavyweight