Vodafone 3.5G Datacard review
Want to live the road warrior dream, enjoying home broadband speeds out on the street? Vodafone's new 3G Broadband Data Card can make this happen.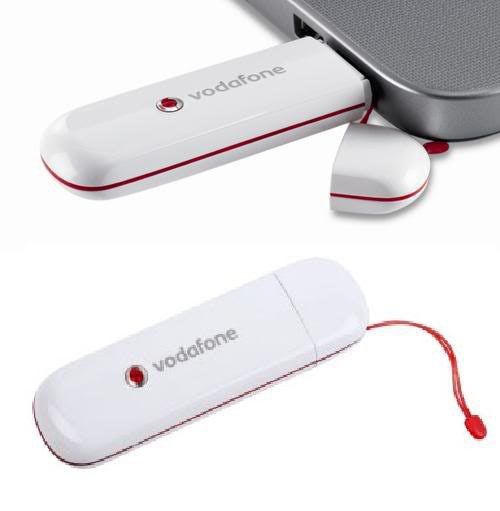 You may, of course, be wondering what the fuss is about. 3G has been around for a couple of years now, and cards that let your laptop get online at high speed are old hat.
The problem with the last generation was that speeds actually topped out in the slow lane, which means around 384Kbps in the real world.
Live the road warrior dream
This new mutha of a card, by comparison, stormed along at 1.8Mbps while we were using it. That sort of speed brings you up to the pace of your average, wired, home broadband connection.
London coverage is excellent, with the capital fully cloaked in, at worst, the slower 3G speeds (if you live there, chances are you've seen Voda's billboards shouting about it).
We tried it across south London and mostly picked up the full 1.8Mbps speed, downloading the Superman Returns theme tune – we're classy, we are – in just over 45 seconds. That's not bad for a 7MB MP3.
Coverage beyond the M25 takes in Sheffield, Greater Manchester, Tyneside and Glasgow. As always, Vodafone's promising to expand coverage as fast as possible, but you can take it as given that anywhere in the sticks is unlikely to get the lightning-fast speeds that make it so exciting.
Help the aged
The card also has Wi-Fi built-in, which is superfluous if you've got a modern laptop but useful if you're in possession of an ancient model.
So, the catch? You have to pay through the nose, ear and mouth at the moment. You either cough up £30 a month for 250Mb data – and £100 up-front – or £53 a month for unlimited usage and a £50 up-front fee.