Tidal review
CD-quality streaming and artist-owned, but is Tidal's hi-fi a case of high-five or just high-er-priced? (Sorry.)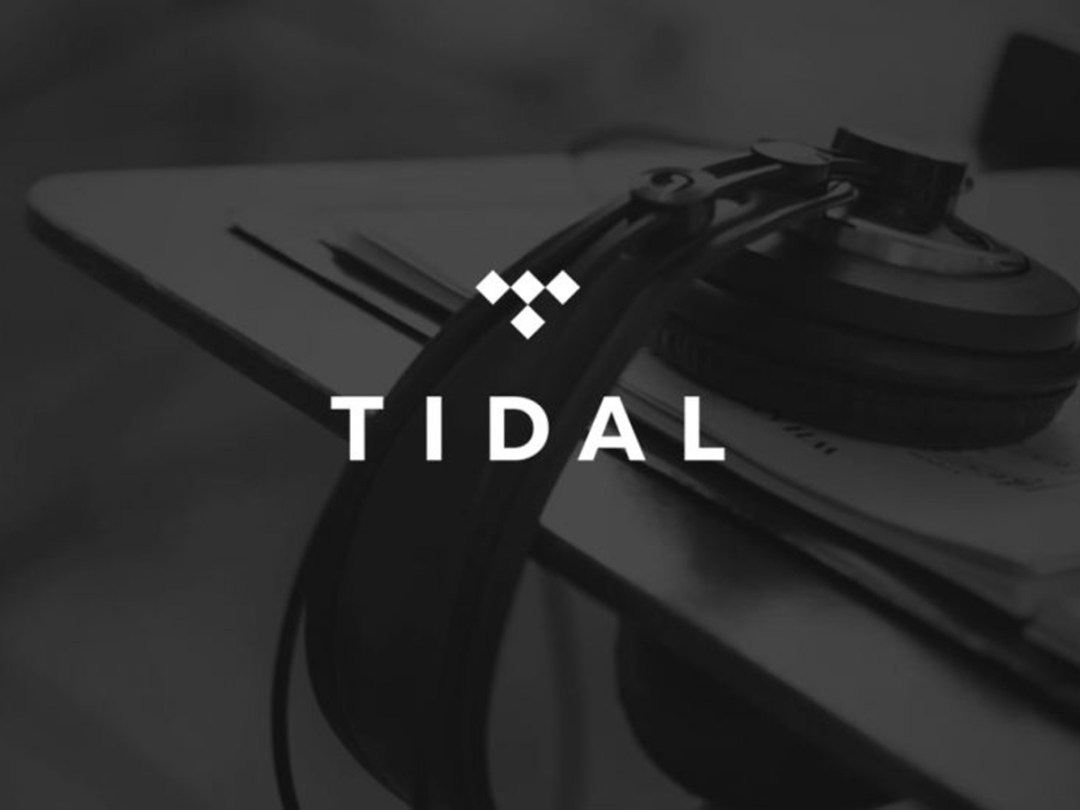 Quietly launched in 2014 as a Nordic high-fidelity Spotify rival, Tidal was subsequently noisily relaunched by Jay Z, primarily by parading a load of his rich music chums on stage and somehow suggesting this was a revolution for artists.
Indies quite reasonably narrowed their eyes, but we mostly care about the music, which Tidal claims to pump into your ears in a more pleasingly high-quality manner; so does it?
Giving it… 90 per cent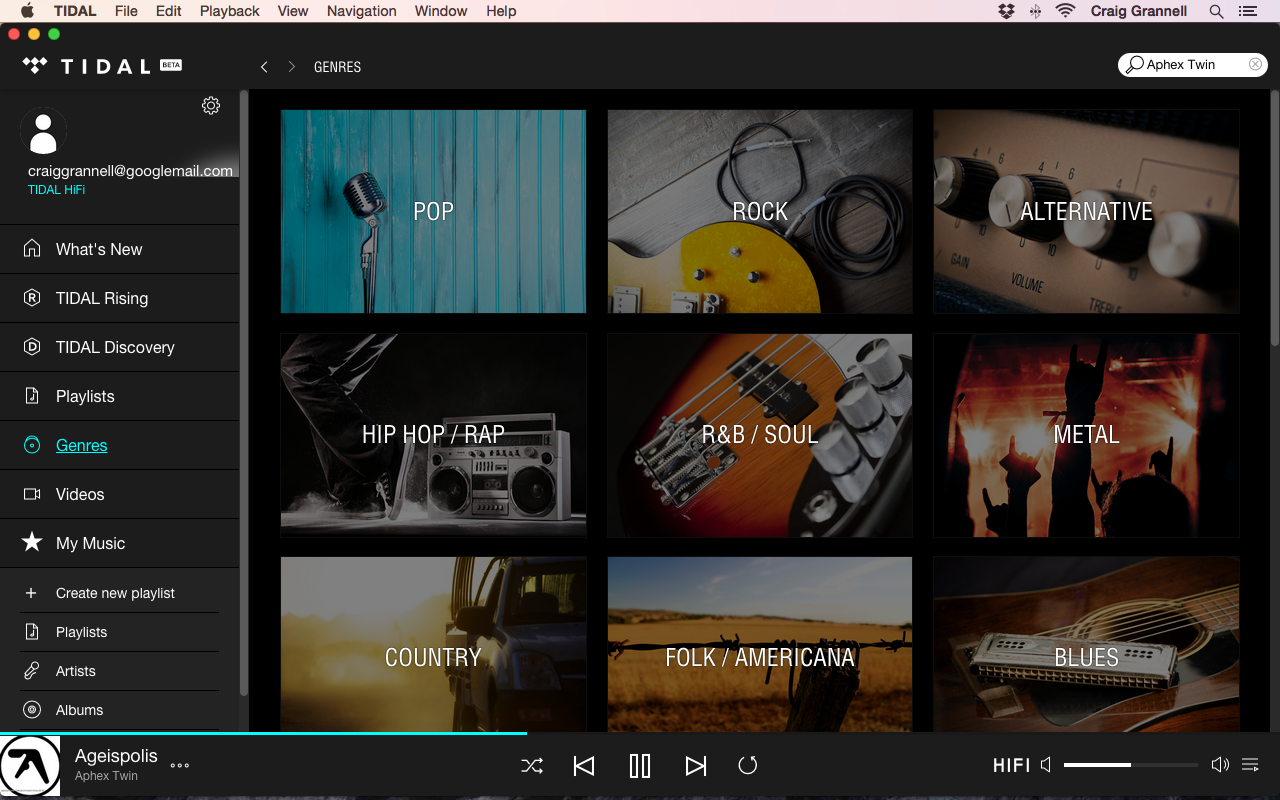 On launch, there were concerns whether Tidal could hack it in the streaming audio game, given the large holes in its catalogue. Most of these have now been filled, and while it's not yet able to match Spotify, it's probably 90 per cent of a Spotify for most people.
The catalogue has plenty of breadth and depth. Occasionally, however, we've noticed the odd artist being absent, or specific releases missing that are available on rival services. However, Tidal's selection is growing all the time, and 25 million tracks is plenty to be getting on with. The lack of a Spotify-style 'fill in the blanks with your own music' option is a pity, however.
Big ed.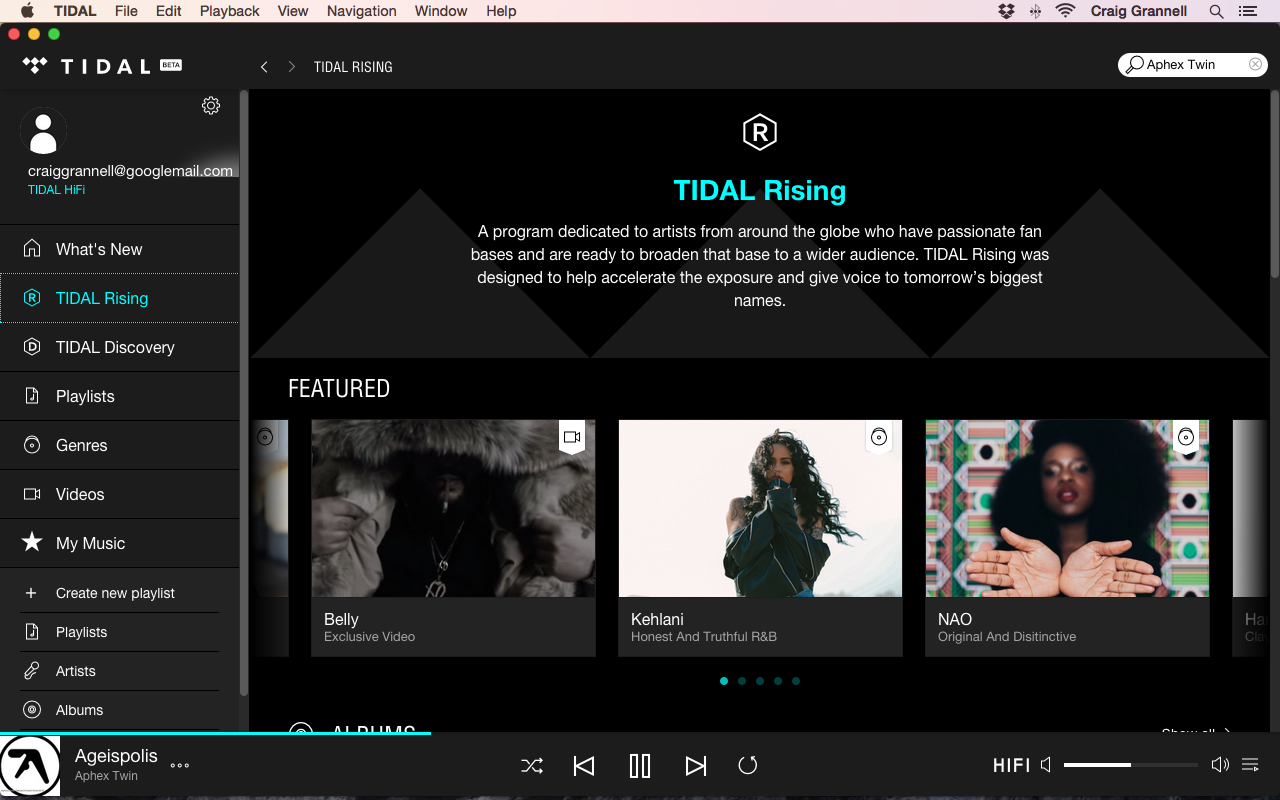 Music discovery is the main area in which Tidal clearly wants to differentiate itself from the Spotifys of this world. Rather than relying heavily on algorithms and friends swapping playlists, in order to serve you music, Tidal has a decidedly editorial slant.
Under What's New, you get featured, new, recommended and exclusive content. Tidal Rising and Discovery, respectively, are designed to accelerate exposure to up-and-coming artists, and give unsigned talent a break. The Playlists section features plenty of compilations created by Tidal editors and some of the celebs involved with the service.
Naturally, there's still the means to search or browse by genre — although the former feature's initial list is notably more basic and less readable than Spotify's equivalent. Still, Tidal more or less clones Spotify's excellent Your Music with the 'inventively' named My Music; here, any starred playlists, albums, artists and tracks can be rapidly accessed.
Chrome? Needs polish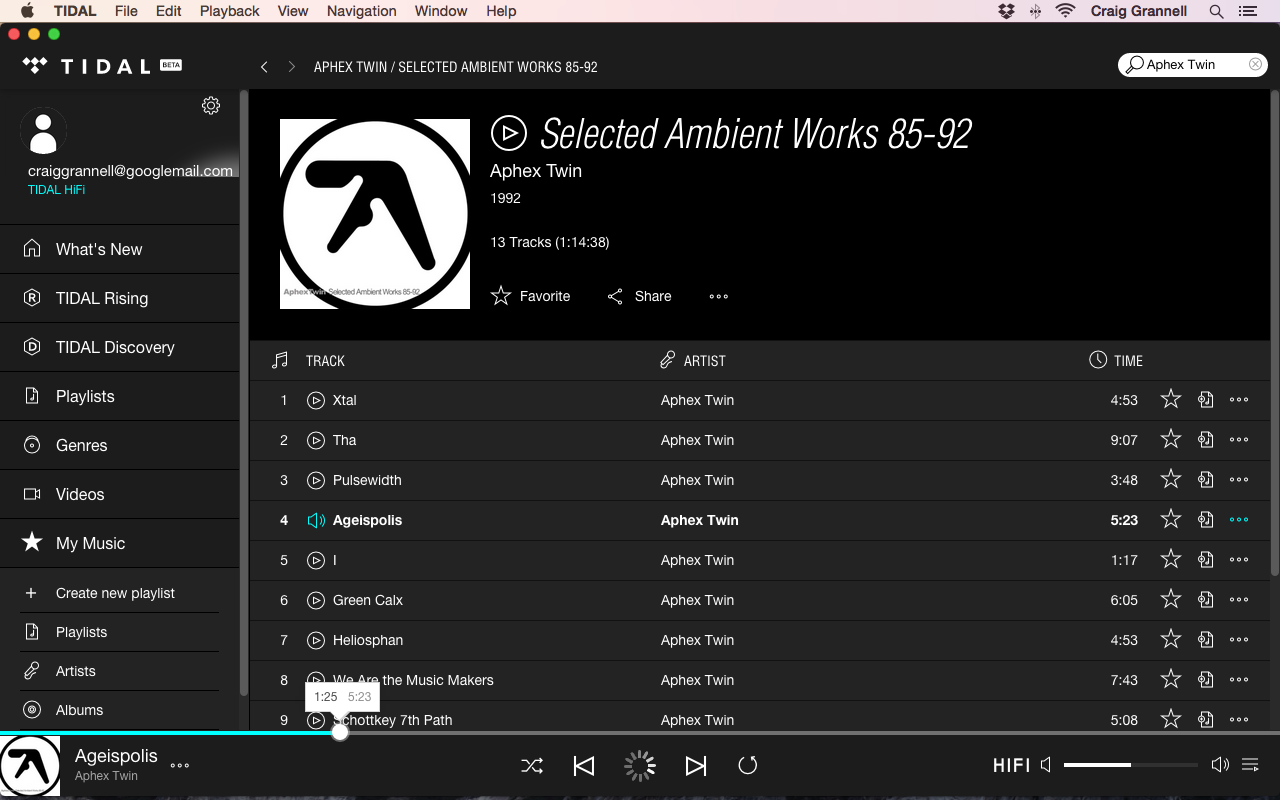 Tidal really wants to be used in the browser, and specifically in Chrome, where it's happiest and provides the best quality audio. There's also a beta desktop app, which looks rather like a web view shoe-horned into a native client. Both are fine, somewhat aping Spotify's dark interface, but in a manner that's quite self-consciously 'modern', stark and unfriendly. The spindly text in particular really needs a high-res display.
In terms of the general interface, the sidebar provides access to site categories, while the entire rest of the window displays search results and playlists. It's all fine, but it does feel like someone's more or less cloned Spotify and is yet to knock out all of the kinks.
At present, there's no offline mode on desktop, which is a black mark — although one Tidal's developers are furiously figuring out how to scrub away. Another issue during testing has been fairly frequent buffering; you'll need decent broadband to stop 'HiFi' streaming being a sporadically interrupted experience. Even if you have that, don't expect an immediate response when you click on something to play it.
Swipe for your life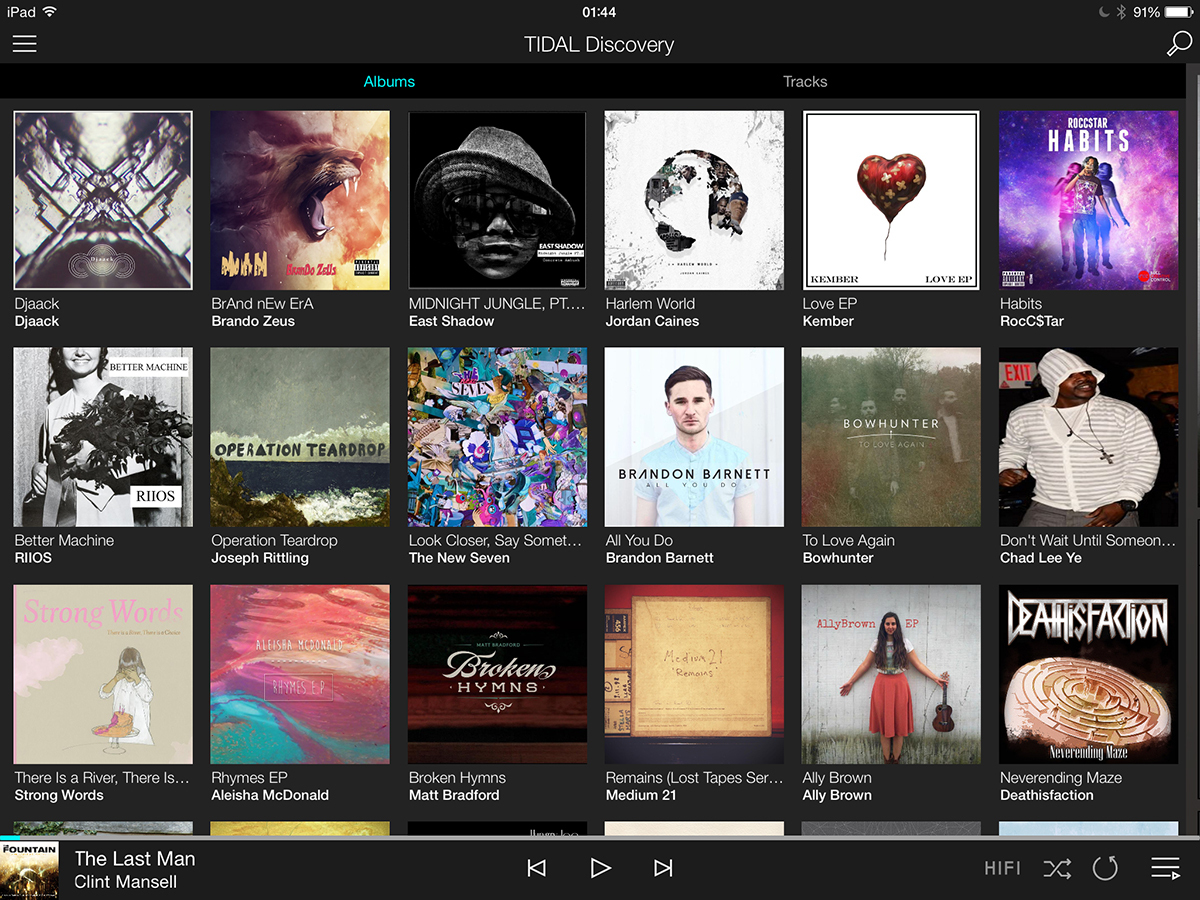 Despite using a similar visual style to the desktop app, the mobile ones all seem far more at home on their respective devices. On smartphones and tablets alike, Tidal is a more pleasurable experience than on desktop, even if the iPad app is a bit slide- and swipe-happy. (We preferred Tidal on Android.) That all said, whether you get the most out of a HiFi subscription will depend very much on the audio output capabilities of your smartphone or tablet — and do be mindful that the streaming quality initially defaults to 'normal' (i.e. rubbish).
Other Tidal-toting devices
Tidal hasn't been around as long as Spotify, so it's no real surprise that it's not yet available on as many devices. Crucially, it is on Sonos, plus a few other lesser well-known but respected streaming systems from the likes of Bluesound, Simple Audio, Linn, Meridian and Mirage.
Of course, you can always use Bluetooth to stream Tidal from your phone to a Bluetooth speaker or receiver, but that's not as neat and doesn't sound as good as a proper, direct connection from system to Tidal servers, so here's hoping more hi-fi devices get Tidal on-board asap.
Quality level-up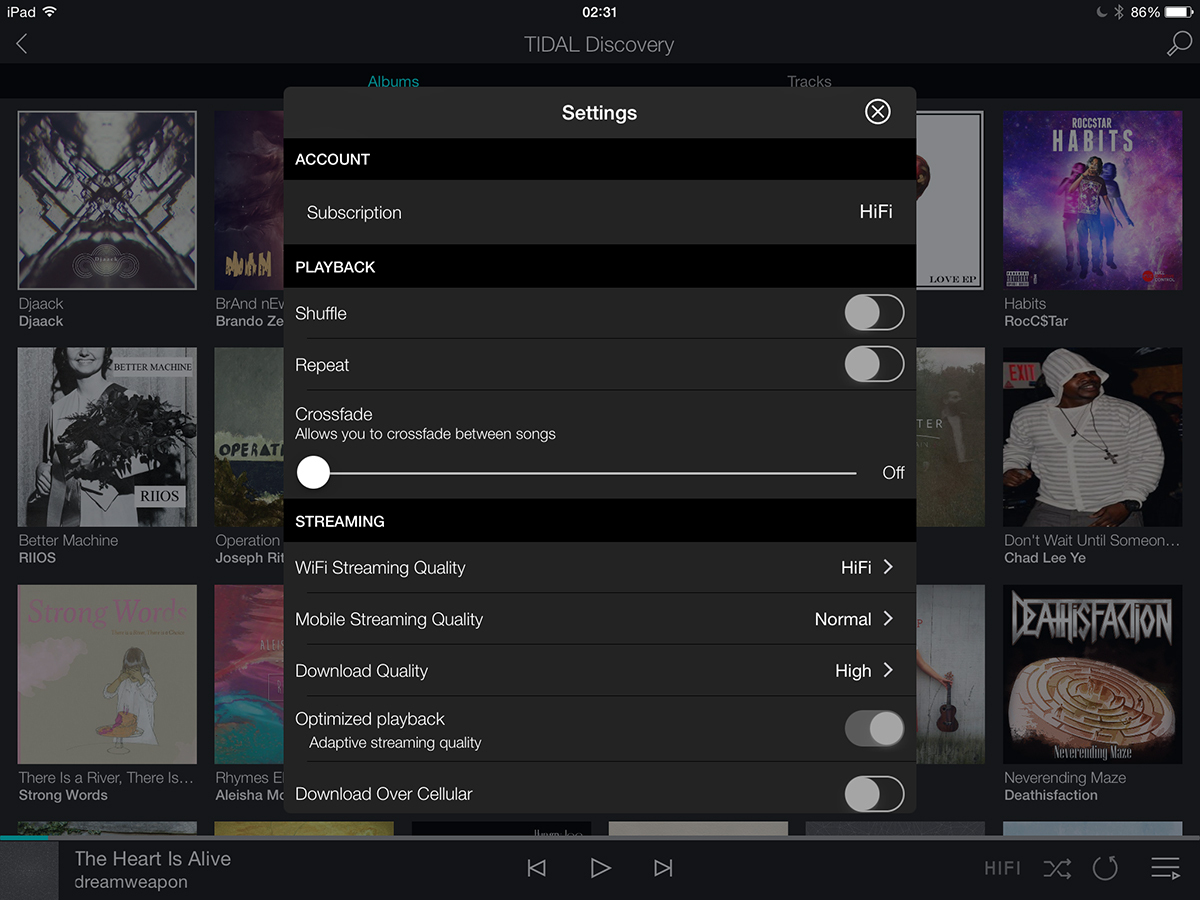 There are two different flavours of Tidal. For a tenner a month, you get Tidal Premium, which gives you a 'normal' quality setting of about 96 kbps, which is a bit like someone's secretly recorded all your favourite music on cassettes, and is playing them to you from inside a sack. 'High' bumps this up to a rather more pleasing 320 kbps. So far, so Spotify.
The real prize is Tidal HiFi, which unleashes the 1411 kbps FLAC HiFi option. Rejoice as your ears are serenaded by CD-quality streaming, like you're living in the future! And it is noticeable. Well, sometimes. Through a Mac and a decent pair of earphones, flipping between Tidal HiFi and Spotify's highest settings on a wide range of music sometimes made us wonder if our ears were defective, given that both often sounded essentially identical. But with the likes of Aphex Twin, we've found there's a touch more clarity and definition to the music in Tidal. (Tidal, oddly, is also always quite a bit louder.) On mobile devices, this is less obvious, and whether the desktop improvement is ten quid a month better is another matter entirely.
(Note that you can take the Tidal test yourself, if you want. If you don't score highly multiple times in a row, give up on HiFi, unless you just want FLAC bragging rights. In which case, get some new friends, too.)
Video killed the music streaming star
As well as music, Tidal has plenty of video for you to watch, some of which is badged 'exclusive' with a natty blue strip. The selection of music videos is quite scattergun and geared towards bigger artists. Playback starts in a smallish window but can be made full-screen and adjusted to different streaming rates, depending on your connection speed. There's some interesting stuff lurking within, not least the odd interview, but it does feel a bit poor-man's YouTube. A bigger catalogue and a much better player, though, and things could get very interesting.
Tidal verdict
We like Tidal a lot. For such a young service, it's solid (despite some buffering issues), and boasts a catalogue that's not overly noticeably smaller than Spotify's.
What's also not overly noticeable, sadly, is the bump in audio quality for twice the price. We're sure people who buy expensive cables have made up their minds anyway and are already harrumphing at this verdict; for everyone else, Spotify currently remains the better bet, whether as a tenner saved or a tenner spent.
Tech specs
| | |
| --- | --- |
| Countries | 43 |
| Active users | Over 500,000 paid subscribers |
| Songs | Over 25 million |
| Bit-rates (kbps) | (approx.) 96/320/1141 |
| Desktop support | OS X, Windows, web |
| Mobile support | Android, iOS |
| Offline synced tracks | "thousands" |
Stuff Says…
One to watch and possibly one to try, but one to buy? Well, if you must have CD-quality streaming, it's very good. If not…
Good Stuff
Excellent audio quality, especially if you pay the extra tenner
Plenty of music curation
My Music is very handy
Bad Stuff
No free option
Quite a lot of buffering
Catalogue has some gaps