Sony RX100 IV review
Sony goes fourth to conquer the compact competition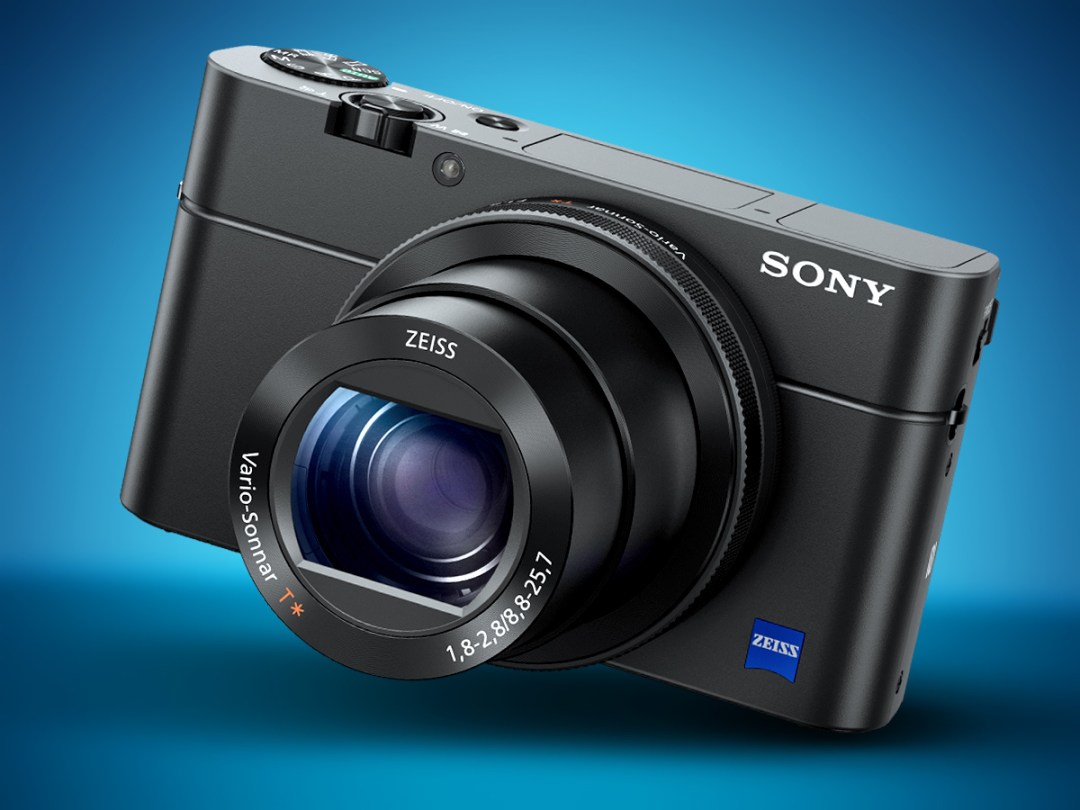 The RX100 has long been Sony's flagship Cyber-shot compact. It's the leader in its point-and-shoot squad, gathering up cutting edge features and high-performance components and stuffing them neatly into a pocket-sized camera.
We're now up to the fourth generation of the camera, with the latest model's key addition being a new 1in stacked CMOS sensor (the same one found in the RX10 II bridge camera) enabling a whole heap of high speed-related shooting features. Can that help Sony justify the whopping £900-plus price tag? We reckon so.
Phwoarsome HFR
If you've read our review of the RX10 II, you'll have a pretty clear idea of how the RX100 IV's high-speed capabilities play out. HFR (High Frame Rate) mode allows you to record videos at 250, 500 or 1000fps, and when they're played back at a regular 50fps frame rate, they're in silky smooth slo- mo.
It's a gloriously fun feature to use, and will have you hunting for all sorts of fast-moving things to film. Water balloons popping, dogs shaking water off their coats or, in my case, non-league footballers dribbling, shooting and kicking each other. There's no sound with these videos, and overall image quality suffers as you record at faster speeds, but the effect remains impressively majestic.
One thing you need to keep an eye on here is battery life, because recording this many frames drastically saps the RX100 IV's stamina. If you're just taking stills or recording regular video, the camera has excellent staying power, but a sustained period of HFR shooting will have you hunting for a wall socket in an hour or two.
Quickfire photos
The new sensor also lets you shoot excellent quality 4K video, as well as stills at shutter speeds far and above what most compacts can manage. You can go all the way up to 1/32000 of a second, which means – in theory at least – that you can capture a very fast-moving subject without motion blur. You'll still need good lighting for that, of course, but the camera's extremely fast and accurate autofocus helps capture a sharp image. You can also shoot continuous stills at high frame rates.
General image quality is superb too. You can fuss around with all manner of manual controls, but Sony's automatic mode does a fantastic job of sussing out the current conditions and tailoring the settings to suit. Low light performance is stellar by compact standards, with the large sensor, wide aperture and noise reduction tech all working together to produce impressive results in the sort of dim, murky conditions that would flummox most pocketable point-and-shoots.
In brighter conditions the Zeiss lens and large 20.1MP sensor mean both videos and photos are sharp, and colour reproduction is accurate and punchy. I did find the automatic noise reduction a little aggressive at times where I don't think noise reduction was particularly necessary.
On a rare sunny day in London, this can make pictures softer than they need to be. You can, thankfully, turn noise reduction off in the settings menu, or even shoot in RAW if you'd prefer to do all the processing yourself.