Samsung LE46F71B review
This gorgeous 1080p TV is a class act at a decent price, and it's well-specced too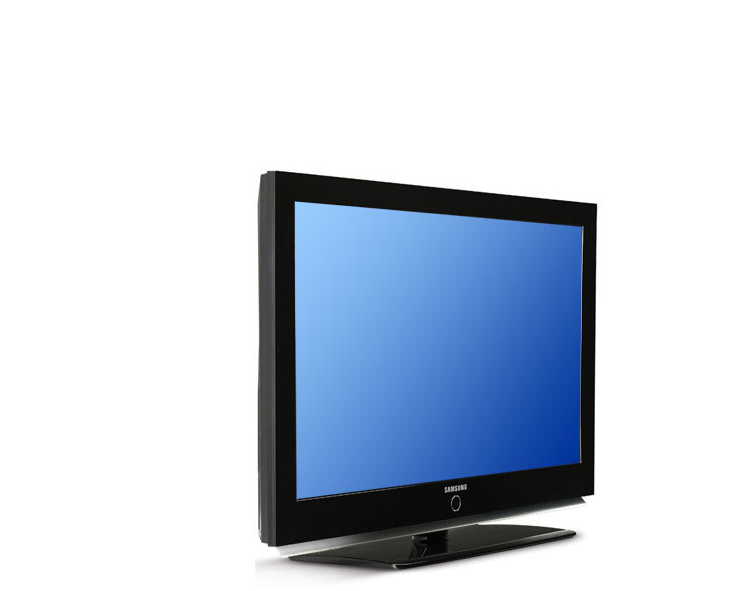 Samsung is clearly on a roll at the moment: the company just can't stop knocking out stylish, well-specified sets that also manage to undercut their key big-brand rivals by a useful sum. The LE46F71B is a fine case in point – it looks every bit as sultry as Sony's 46in offering, but costs £1100 less. And that's before you start shopping around…
Well specced
Spec-wise, there's not a great deal to moan about. Resolution is 1920×1080, it'll happily accept 1080p video (no surprise, given that Samsung also produces a Blu-ray deck), and inputs like HDMI and component video abound.
Usefully, the set also boasts a 10-in-3 memory card slot, including a USB port, so you can load up digital images from cards like SD or MMC, or direct from the USB out of your camera, to view on the big screen.
Wot, no digital?
Rather more surprising is the presence of an analogue, rather than digital TV tuner. Still, if you're going to be feeding the set lots of lovely high-def from your Sky or Telewest box – and that's really what you ought to be doing – it won't matter a great deal.
High-def suits it best
Image quality? In the main, hugely impressive. With 1080i HD from Sky, you can see the benefit of the set's high native resolution: it really brings out the sharpness and detail in natural history documentaries, for example. Black levels are good, too: Samsung's claims of a 6000:1 contrast ratio might be a tad fanciful, but there's no denying this telly's winning combination of rich, lustrous blacks and punchy, vibrant white tones.
Switching to 1080p from Blu-ray is just as satisfying, although motion suffers from the occasional judder – caused more by the player than the TV, we reckon.
Not everything is perfect, though
Of course, standard-definition TV and DVD signals don't look as good. Picture noise is more obvious throughout, especially on large expanses of background image, such as skies, and there's an occasional jagged edge to what should be smooth surfaces.
However, the inherent strengths of the set, such as its strong contrast and precise detail, remain intact. And in fairness, most big flat TVs suffer similar problems when fed with standard-definition TV.
Sounds fair enough
If you buy a TV this big, you really ought to be using it with a separate sound system, but the concealed loudspeakers do a respectable-enough job. It could use more bass weight, though.