Real Racing 3 review
Real Racing returns – but does its new freemium model take pole position or spin out?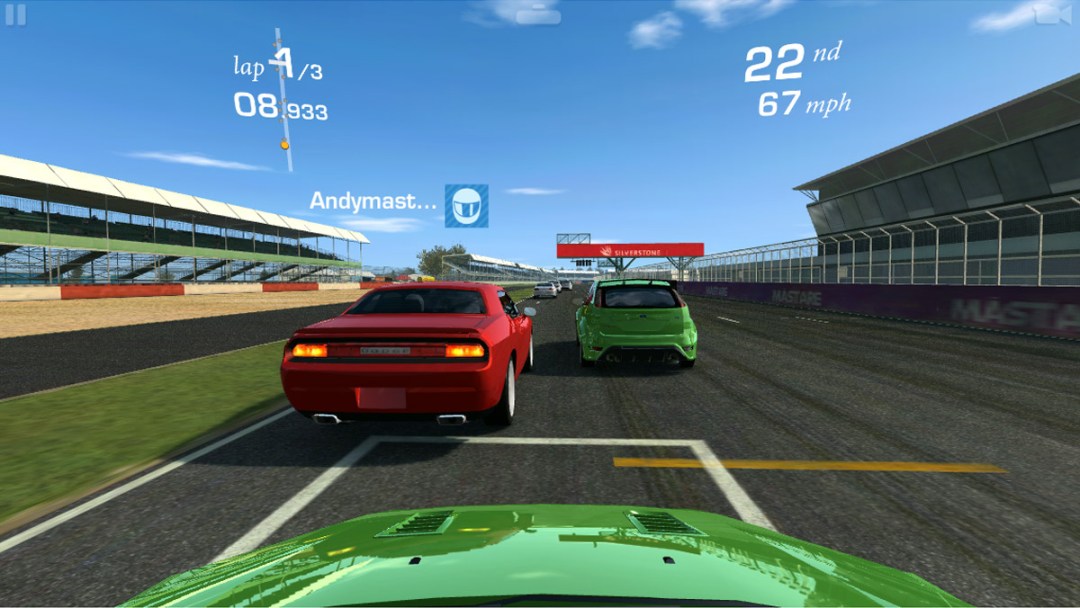 Since we last saw the Real Racing series in 2010, there have been big changes for its studio Firemint, which was snapped up by EA in 2011 and merged with Australian studio Iron Monkey. Real Racing 3 is the first game to come from the newly formed Firemonkeys, bringing with it a new freemium model that may well be the downfall of an otherwise excellent game.
Cars and Events
Real Racing 3 looks as stunning as ever and graphics are among the best we've seen on a mobile racer. New licensed tracks join the 46 licensed cars available to buy, and the game is huge – there are around 900 events over nine different stages. Unfortunately, there's a good chance you won't see a lot of them – unless you cough up to jump ahead, of course.
Events are a mixture of formats including head-to-heads, speed races, drag races and cup races with a full 22-car grid. You'll win in-game currency (R$) depending on how you do in the games, and your performance will also see your driver level go up, rewarding you with cash and gold coins.
Cash
You'll need cash to buy cars, which you'll then need to keep upgrading in order to progress. As you win trophies you unlock more levels, though it will get more and more difficult to see them if your bank balance isn't looking too healthy. This is because you'll need enough money to buy a car to race certain levels and stages, or cash to repair and service your car to get it performing to its best.
Repairs
In fact it's the service and repair mechanic of the game that's the game's most aggravating feature. You have to wait for repairs to be completed in real time – some may be just five or so minutes, but others take much longer, stopping you in your tracks just when you were getting going. You can – of course – pay coins to skip this wait, and though you are given 20 to begin with and earn others as you go, these deplete pretty quickly – meaning that ponying up real cash is the only way to get things moving again.
Having a second car helps – you can use that to race while the other is being repaired. Though this, once again, rests on you having the patience to wait for it to be 'delivered' (often half an hour or more) and the cash to buy one – not to mention all the upgrades to keep up with the competition at the level you're at.
Pony up for horsepower
Some cars, meanwhile, are pretty much unattainable through in-game cash alone – in the Mid-engine Exotics stage, the Bugatti Veyron is an eye-watering R$1.6m. When you're earning R$3-5k a race, and spending a quarter of that on repairs and servicing, that's quite a few races you'll have to complete before you get anywhere close to that. You'd be better off saving up for the real thing.
Driver aids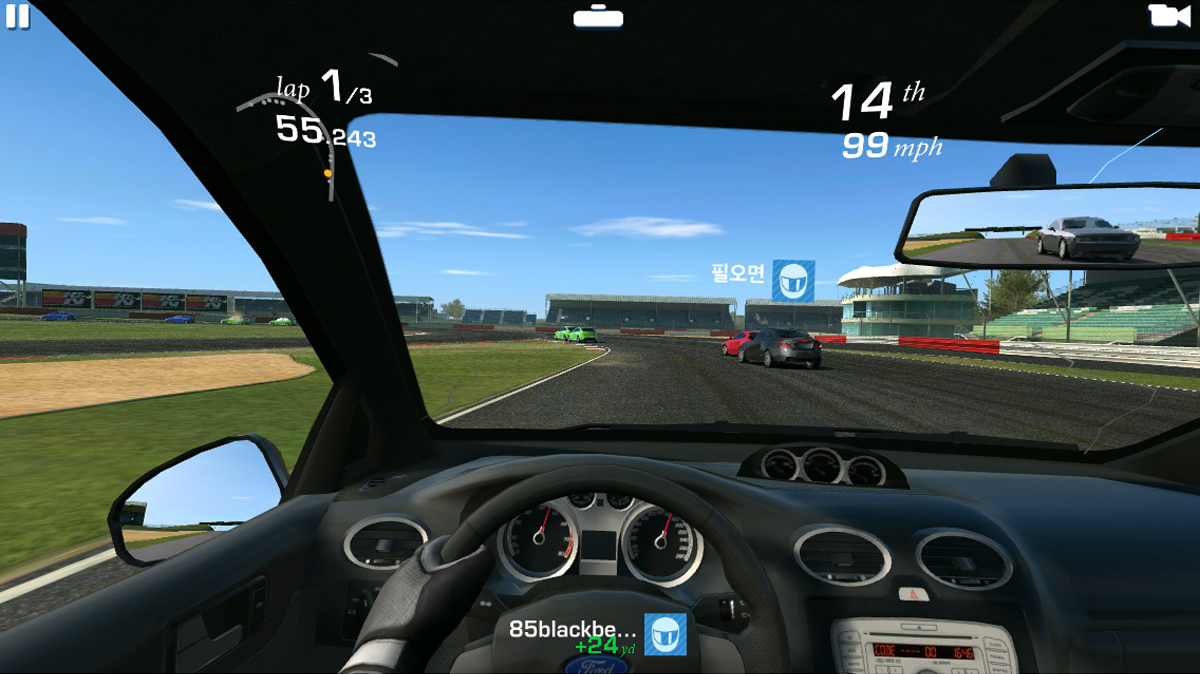 Putting all that to one side for a moment, Real Racing 3 is actually a lot of fun to play – and it's accessible for all skill levels too. Those less confident in their racing skills can opt to turn on steering assist and braking assist, which will really help you to get around the track with fewer scrapes – the latter basically taking away your need to brake manually, so you can concentrate on steering your way around the course.
Time Shifted Multiplayer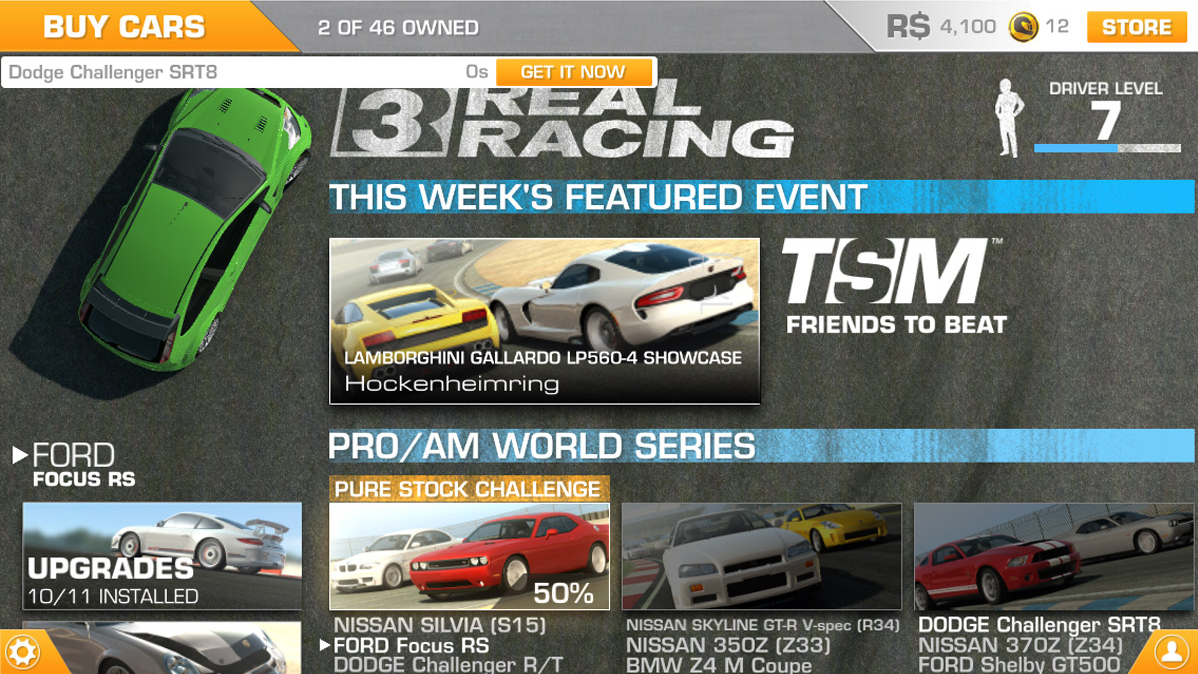 Real Racing 3 does away with a real multiplayer mode, and instead incorporates a new feature called 'Time Shifted Multiplayer'. This is generated using real driving data from other RR3 players, and means you're playing against other players' laps rather than simply AI – just not in real time. Connect it to your Facebook and you'll be able to play against friends' laps too, with their picture placed above their car for extra impetus.
Verdict
If you're prepared to hang around for repairs and race over and over for the cash and trophies you'll need to progress, you won't necessarily need to reach into your pocket once with Real Racing 3 – it's possible to get several hours of gameplay under your belt before being tempted to part with your cash. It's a shame, though, that a game of such quality is overshadowed by one of the most shameless freemium models out there – punishing people who don't pay up with arbitrary waiting times and slow progression.
Take away the freemium model and you've got a stunning and extensive racing game that would be worth paying for – once. As it is, though, Real Racing 3 is an unfortunate case of what could have been.
Stuff Says…
An excellent racing game suffocated by an over-the-top in-app payment scheme
Good Stuff
Impressive graphics
Fun for all skill levels
Massive garage of cars
Bad Stuff
Crippling in-app payments
Real-time repairs