Ratchet & Clank review
Remaster? This is more of a rebirth for two of PlayStation's most endearing characters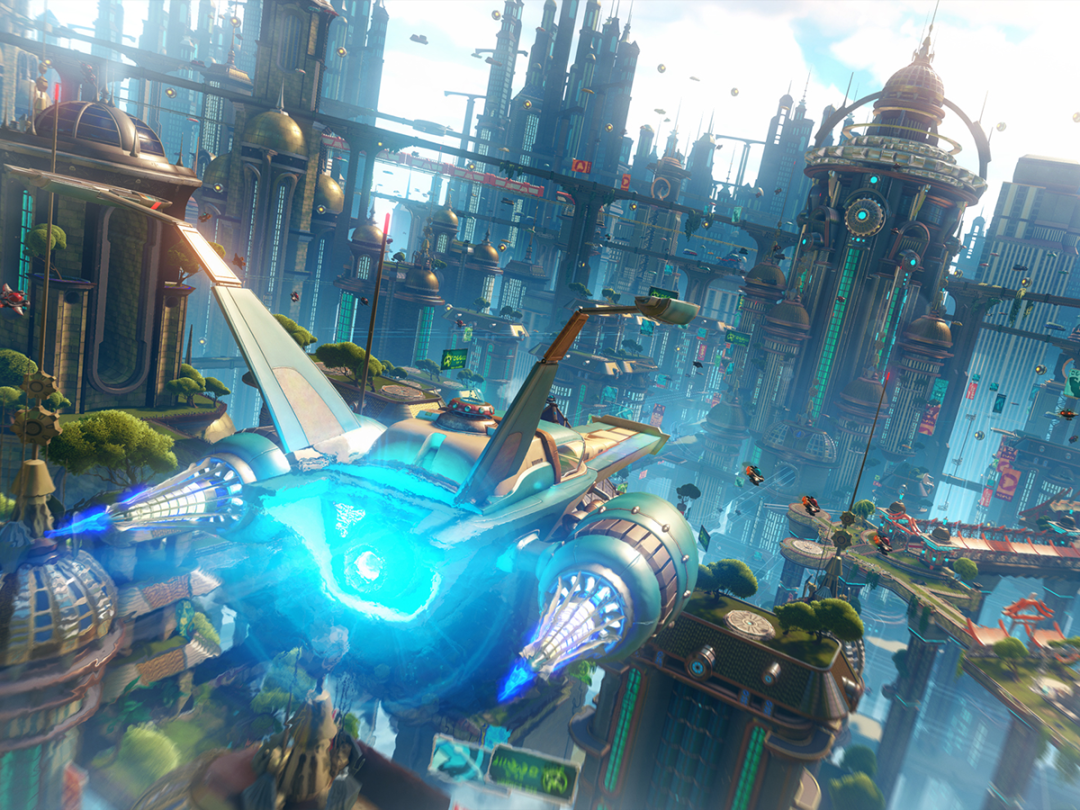 The case against Ratchet & Clank being any good is overwhelming.
For starters, it's a remaster – and not just any old remaster, but a remaster of a 2002 original that was itself remastered once before as part of the PS3 Ratchet & Clank Collection. Come on, guys, how many times do you want us to play the same game?
Not only that, but it arrives mere weeks before a spin-off movie designed to introduce the non-gaming world to the charms of a gadget-building Lombax (not a real animal) and his vertically challenged robotic companion.
Frankly, it'd be easy to see this new game as a shameless cash-in on a movie that itself seems a shameless cash-in on a gaming series that many gamers have completely forgotten about.
But that simply wouldn't do it justice. That's partly because pretty much every aspect of the game has been reimagined and rebuilt from scratch, but also because it may well be the prettiest damn thing ever to grace the PlayStation 4. 
A new old favourite
If you've had your retinas seared by any of Sony's previous first-party remasters (God Of War III, The Last Of Us, Uncharted: The Nathan Drake Collection), you'll be well aware how much better older games can look when a developer sets out to harness all the horses beneath the PS4's hood.
But as we already mentioned, this latest take on R&C is much, much more than another remaster, reboot, or re-release. While it features familiar gameplay, levels, and characters, much of this origin story's content has been completely reworked and re-envisioned to both take advantage of the new-gen hardware and appeal to fans who weren't brought up tethered to a PS2.
As with their over-a-decade-old debut, the titular duo's return spins a ripping sci-fi yarn, complete with galaxy-saving quests, nefarious baddies (seriously, it stars a super-villain dubbed Doctor Nefarious), and planet-scorching weapons that make the Death Star look like a pea shooter.
Playing through the pair's introductory tale means solving simple puzzles, navigating platforming sections, and, most importantly, tearing the universe a new one from behind an imaginative arsenal of high-tech hardware.
And while technically a third-person shooter, R&C forgoes familiar fragging in favour of dispatching foes with a bit more flair. Whether sending enemies into a disco-dancing frenzy from behind the Groovitron gun or introducing baddies to Mr. Zurkon – a spawn-able sidekick that spits laser blasts and snarky comments in equal measure – the gunplay will stretch a smile across your face with each trigger pull.
Thanks to the power of the PS4, R&C's clever combat looks better than ever. Everything – from shadow and lighting tech to particle and physics effects – has been tweaked and refined to bring Ratchet and his robo-buddy up to visual parity with the very finest of today's polygon-pushing protagonists.