Onkyo H500BT review
Cutting the cable on Hi-Res audio - kind of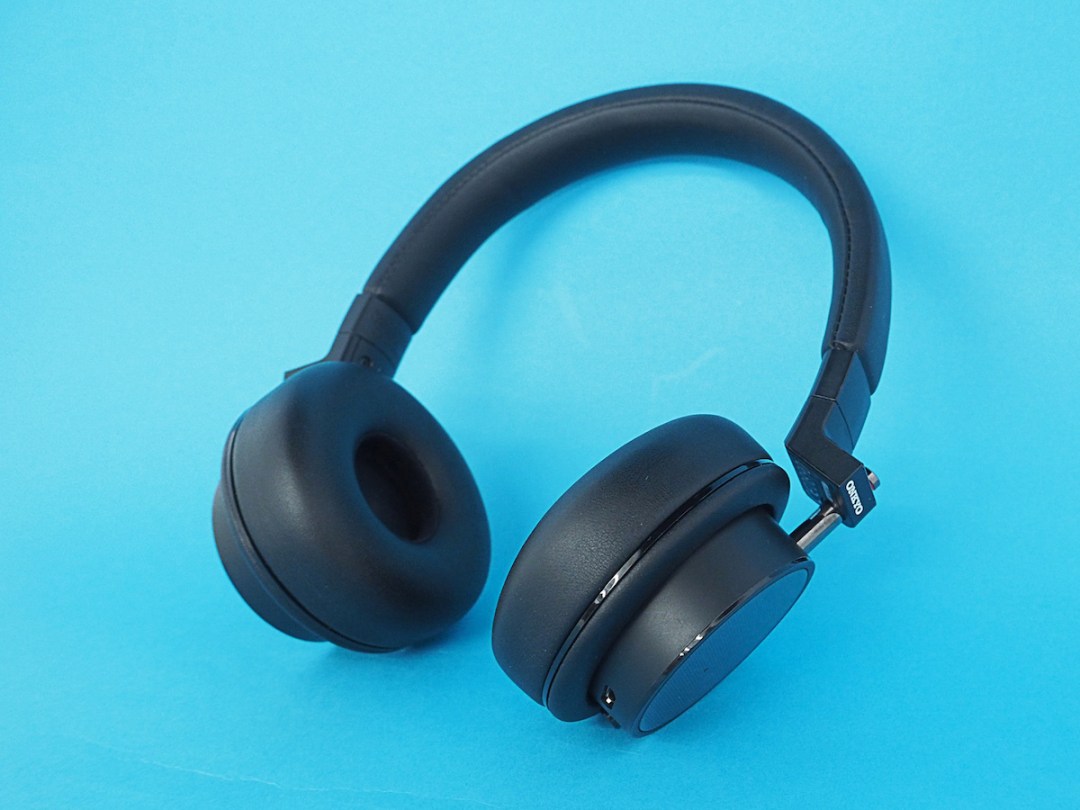 That tiny yellow Hi-Res audio sticker hanging from the H500BT's twisted 3.5mm audio cable? It's the audiophile equivalent of buying organic fruit and veg.
Sure, your tunes will sound alright through any old pair of cans, but with a pair of Onkyo's latest hugging your ears, you'll be getting 40kHz of glorious high resolution bandwidth. Assuming you're playing a Hi-Res track, of course.
It's not something you'd normally find on a pair of wireless headphones, though – because Bluetooth and Hi-Res Audio don't play nicely together. These on-ears give you the choice: better sound quality, or no cables, without having to buy two completely separate pairs of headphones.
The H500BT can handle Hi-Res audio cable when you wire them into a compatible smartphone or Hi-Fi, or stick to 23.5kHz and broadcast over Bluetooth instead.

Have they fully mastered both sets of skills, though, or are they just a jack of all trades?
THIS ONE GOES UP TO ELEVEN
Onkyo hasn't forgotten headphones are meant to focus on sound, not on being a fashion statement, but you could say the H500BTs look a little plain. There are a few nice touches, but you'd hardly call them eye-catching.
Does that really matter, though? Nah, not really. These are cans that have been built for comfort, not the catwalk.
The solid aluminium frame keeps the ear cups locked firmly around your ears, without bouncing them out of place when you start moving. That helps keep vibrations down, too – they had no issues with my morning commute.
Ear pads filled with memory-foam help block outside noise, but you'll still need to crank up the volume to drown out that particularly irritating co-worker. They're seriously comfy, though, and the head band is just as easy on your bonce. I happily wore these all day at the office, and didn't feel like my head was in a vice – success.
They might look simple, with only two physical buttons (a power button and dedicated Bluetooth pairing button) but you've got a full set of playback controls just a swipe away. The entire right ear cup is a giant touchpad, where swiping up and down changes volume, left and right skips tracks, and a tap pauses playback.
The left ear cup is an NFC pairing point, so you can get up and running on your smartphone with just a quick tap.
It's all pretty simple, really, but that's all you need.
ELEVATE THIS SOUND
I started listening to the H500BTs over aptX Bluetooth, the best wireless tech out there for Android phones. They sound great, if a little starved of bass. Even at high volumes, they didn't give electronic tracks the presence I was expecting.
Stick to wireless playback and you'll get about 16 hours of music from a full charge – putting the H500BTs up there with other sub-£200 headphones. That's enough juice to get you through a transatlantic flight. You can juice up over microUSB, too – no annoying proprietary chargers here.
Adding a cable for Hi-Res audio, the cans really step things up a notch, with great harmonics and the kind of wide frequency range I'd expect from a pair of Hi-Res headphones. The mid-range is very clean and there's lots of detail at the high-end, too, but again bass feels just a little underwhelming.
That won't be a problem if you like a more neutral sound, but rock and hip-hop suffers slightly.
There's a tiny bit of sound leakage when you've got things on full blast, but otherwise the ear cups do a pretty good job of keeping your music private. You won't get any distortion when you're listening at high volumes, either.
Onkyo H500BT verdict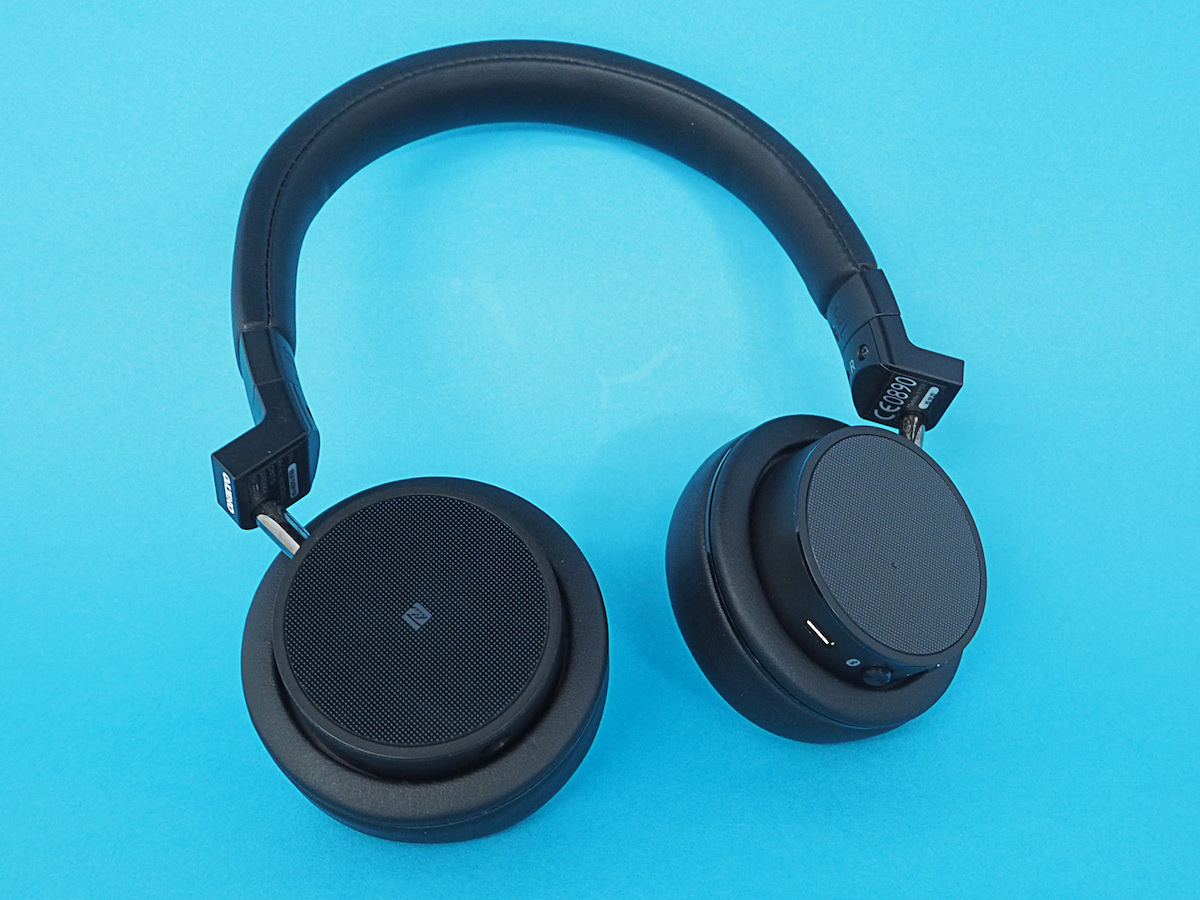 There's plenty to like here, but not very much to properly get excited about. The H500BTs get the job done, both in the looks department and when it comes to sound quality.
Bluetooth wireless is excellent, and the ability to plug in and get true Hi-Res audio is great too, but only if you've got the hardware (and the music library) to do them justice.
If you're sticking to Spotify and just streaming in standard quality, you won't gain much from these on-ears, but if you want some wireless cans and are thinking about stepping up to Hi-Res too, they might be worth a try.
Stuff Says…
It's not often you get Hi-Res audio and Bluetooth wireless from the same pair of headphones, but Onkyo (mostly) pulls it off
Good Stuff
Restrained but even sound quality
Battery life is pretty decent
Wireless range/connection is spot on
Bad Stuff
Could feel a bit more premium for your cash
Hi-Res is still only through a cable