Naim Mu-so review
Plenty of wireless speaker systems do a decent, musical job. But the Naim Mu-so can make a valid claim to be genuine hi-fi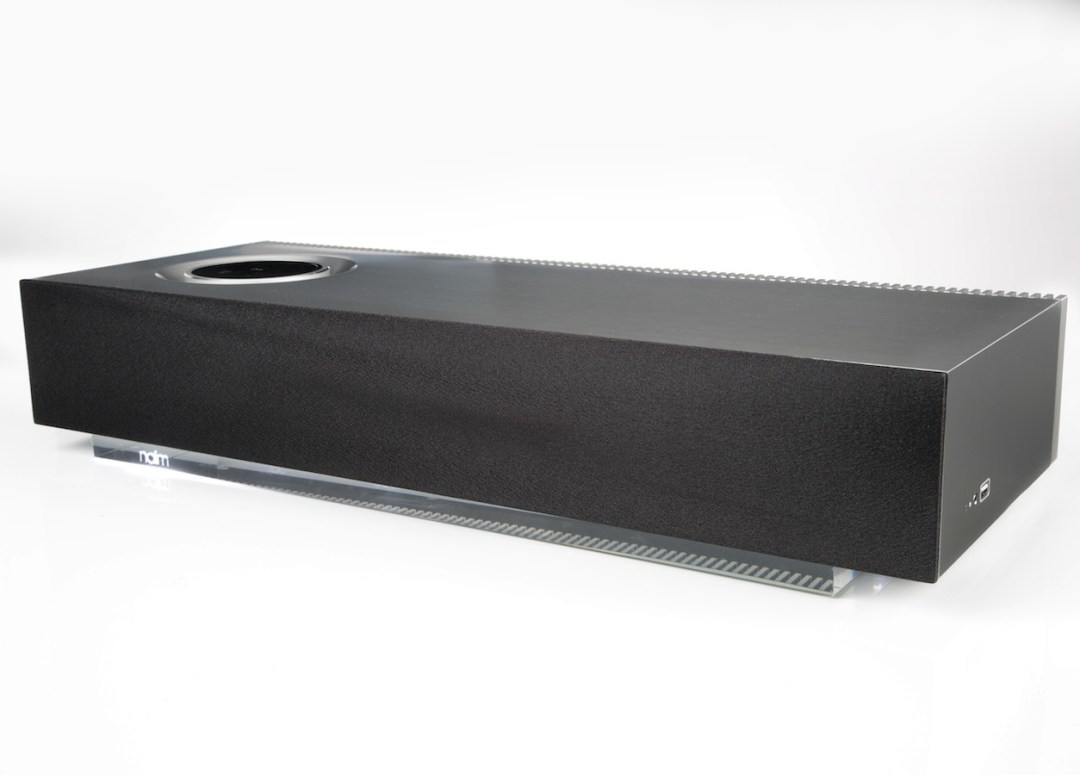 There are some fine products emerging in the world of wireless speakers, but none that could really be called 'hi-fi' – until now.
British manufacturing stalwart Naim has thrown its hat into the ever-widening wireless speaker ring with the Mu-so. It's an expensive piece of kit, no doubt, but it also lays claim to being as close to real hi-fi as a wireless speaker has a right to get. Not only that, but it's beautifully built and feels like a quality piece of equipment too.
Read More: How hi-res audio is rescuing us from a music Dark Age
Looking good, feeling good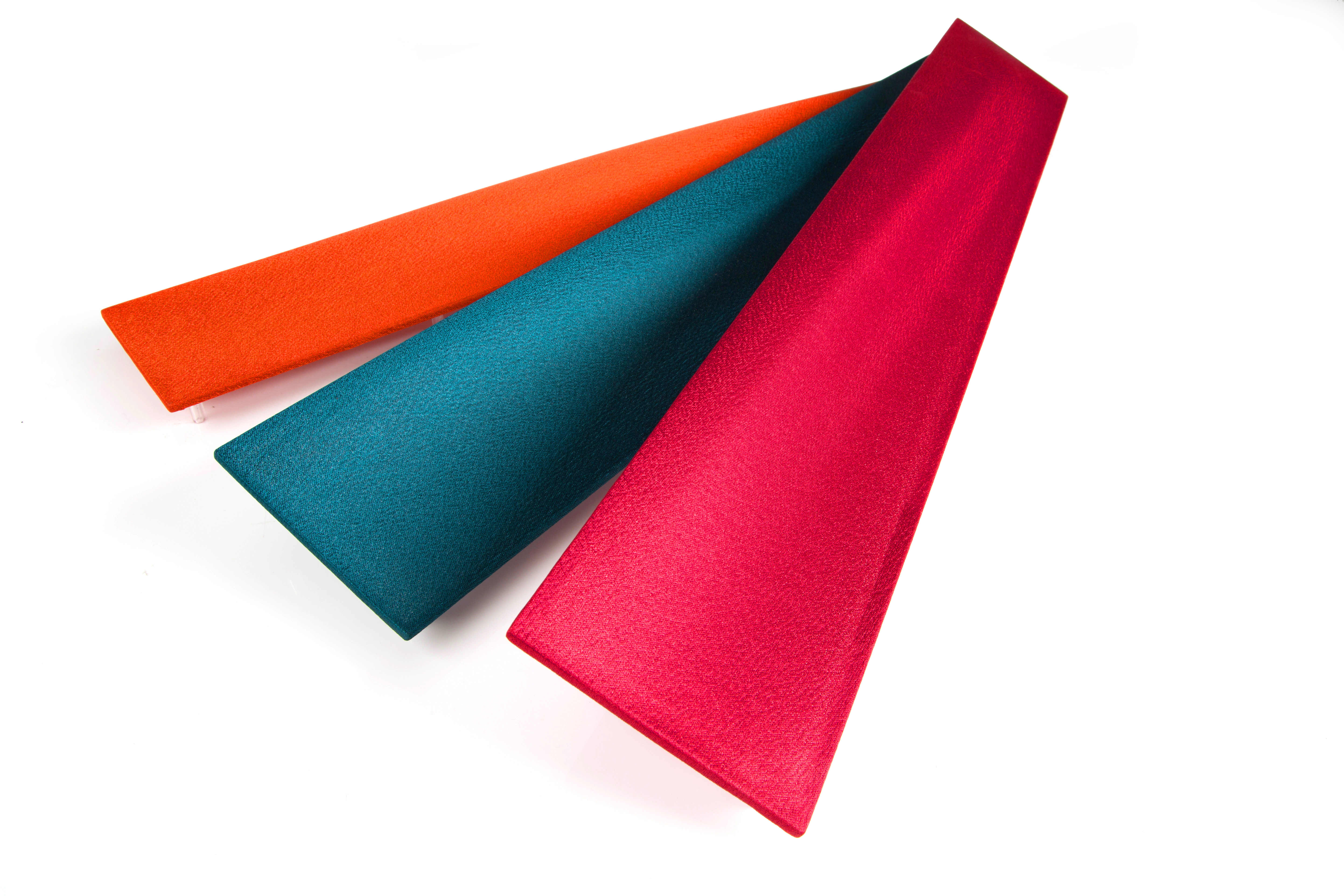 Make no mistake, this is a premium, stylish piece of kit. The brushed aluminium skin (over hi-fi speaker favourite MDF) lends a touch of class to proceedings – the aluminium has a practical purpose too, acting as a heat-sink at the rear of the unit.
What wins it for us in the style-stakes, though, is the utterly gorgeous and tactile volume dial. It's illuminated and such a pleasure to use that you'll go out of your way to use it rather than the remote control. It's also the Mu-so's touchscreen interface, so as well as spinning it for volume, you can tap it for various functions – input select, pause/play, radio presets and so on. The display is clear, clean and classy, in keeping with the overall impression of the unit.
There's a choice of grilles too, if the standard black is a little too Hoxton for you. An extra £70 will get you a replacement – there's a choice of colours: vibrant red, deep blue and burnt orange.
Read More: These gorgeous spherical kebab speakers should sound as good as they look
The ins and outs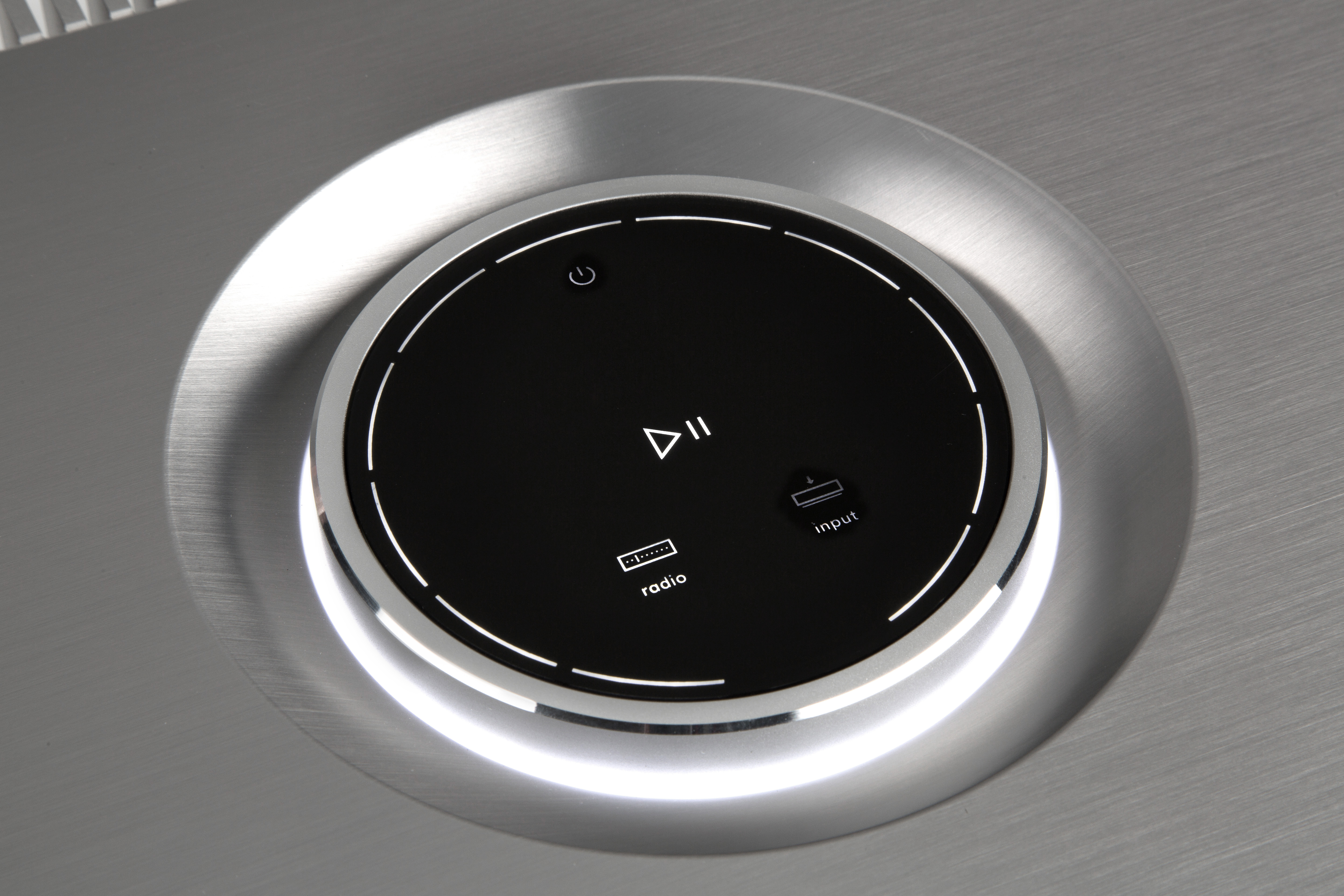 Naim claims 450W of power lies under the Mu-so's hood – and we can quite believe it. The amps are driving high-tech speakers that use DSP technology developed from Naim's work with ultra high-end car manufacturer Bentley.
You'd expect plenty of options from such an expensive piece of kit, and Naim doesn't disappoint. The Mu-so will accept aptX Bluetooth, AirPlay, UPnP, and Spotify Connect – and it has internet radio on board too.
If you want to go old-school and wire something in, there's a USB port that will charge and play Apple kit, an optical input and a 3.5mm analogue in. And, if your wi-fi signal's a bit flakey, there's an Ethernet port too.
Read More: Naim UnitiQute 2 Review
Tech Specs
Power: 450W
Connections: Airplay, aptX Bluetooth, Wi-Fi, DLNA, Ethernet, internet radio, optical, USB
Remote: Yes
Finishes: Silver with black cover (coloured covers available)
Dimensions (hwd): 12 x 63 x 25.6cm
Weight: 13kg
Format factor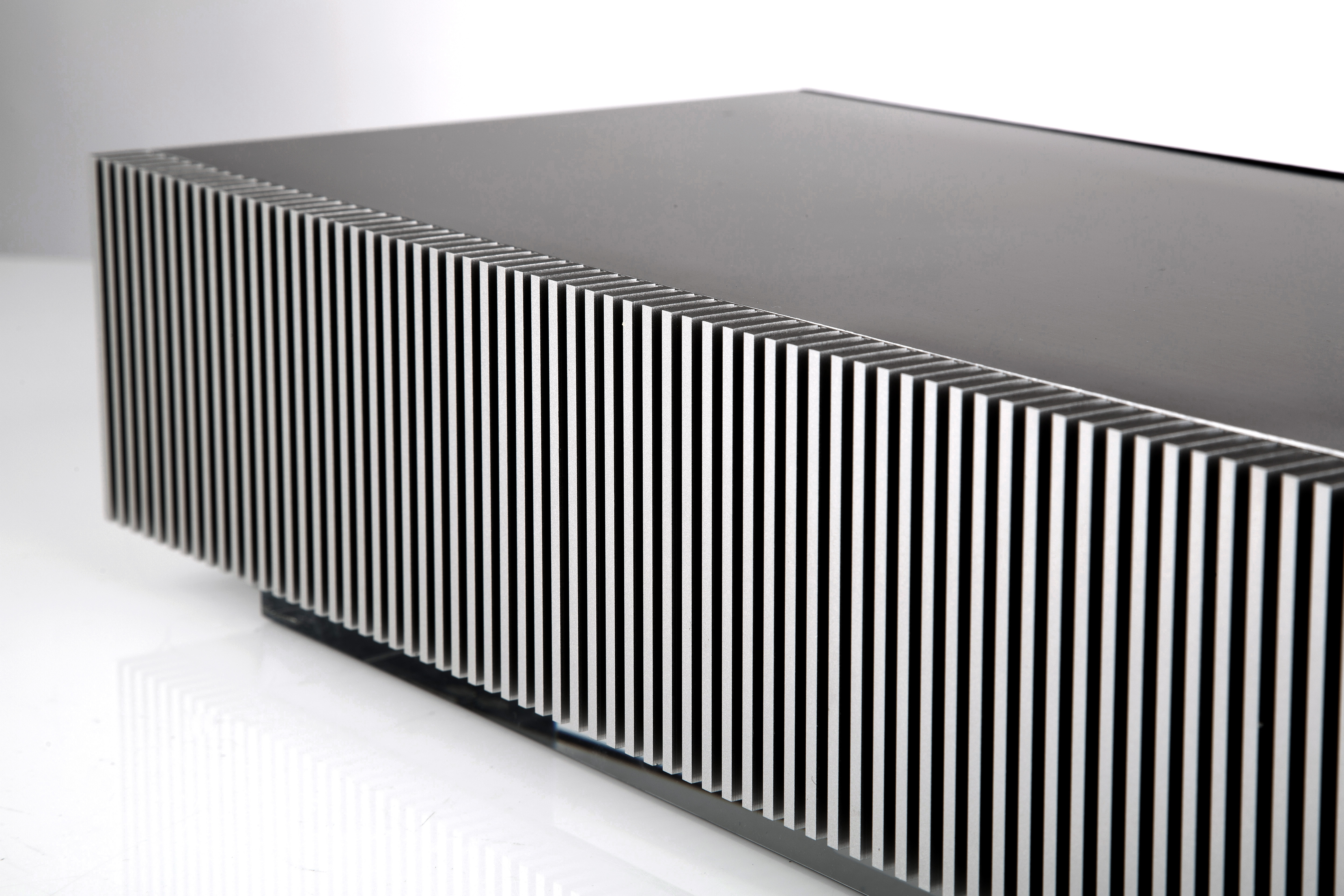 The Mu-so has extensive file compatibility, supporting all the popular audio formats in which you might have your tunes stored, from low-res MP3s and Spotify streams to 24-bit/192kHz WAV, FLAC and AIFF files.
If you want full-fat high-res (and you do) you'll have to go through the Ethernet cable – wireless high-res tunes are limited to (a still mighty fine) 48kHz.
Read More: Philips Fidelio E5's wireless speakers take the mess out of surround sound
Remotely interesting
There is a remote control supplied with the Mu-so, and it's responsive and simple enough to use. Having said that, if we weren't going manual with the knob, we'd generally use the control app (iOS and Android) instead. It's neat and gives you full control over your music collection across smart and NAS devices.
Yes, but how does it sound?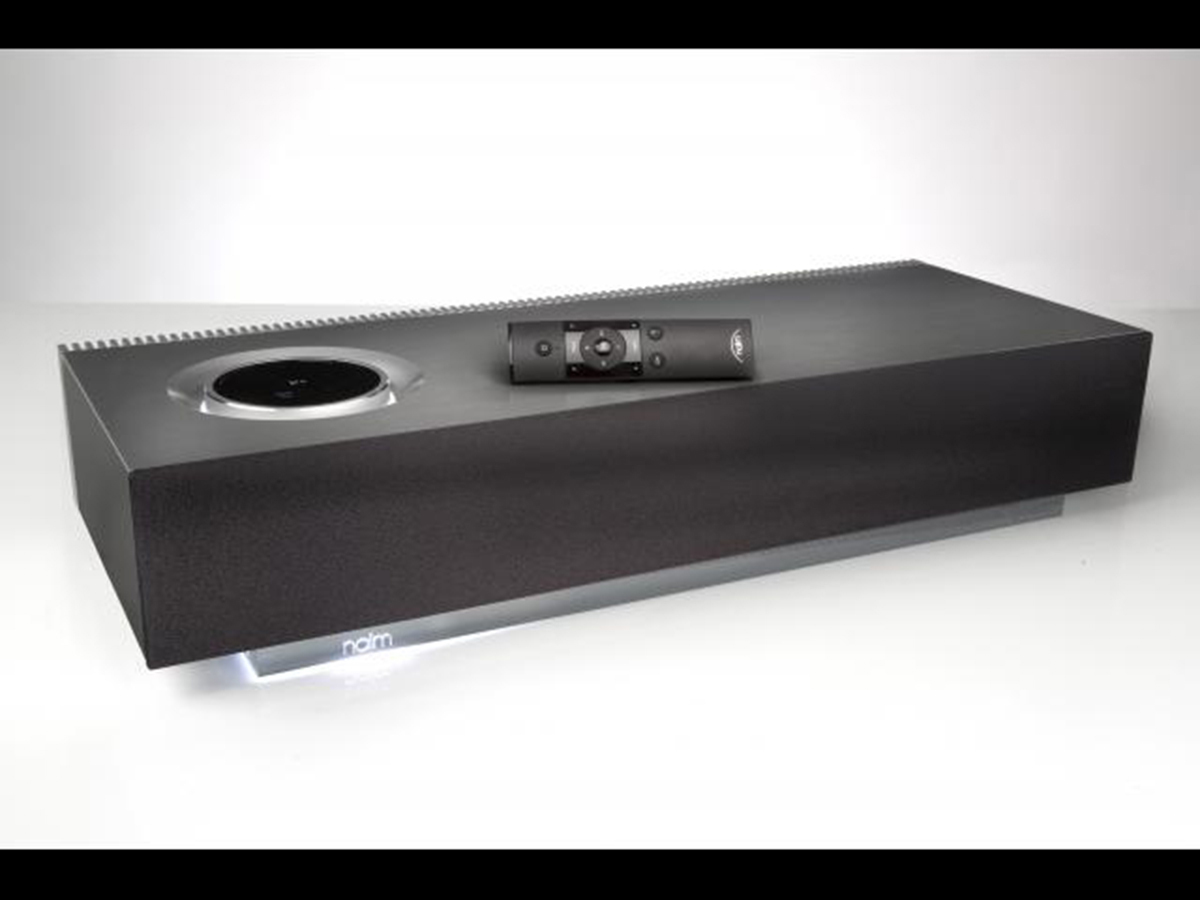 The Naim Mu-so is no 'style over substance' fly-by-night. The power behind this unit is stunning, driving songs along with sure-footed rhythm, loads of detail and plenty of deep, rumbling bass, the like of which we haven't experienced before from a wireless speaker. The scale of sound is huge for the size of the box – but it's not all bombast; there's subtle detail too and superb resolution retrieval with high-res tracks.
A minor niggle occurs when you really turn up the wick on the Mu-so, when the sound thickens up just a touch – but we're talking really loud here, and there's never any hardness or brightness to things. At regular volumes, it's a beautiful, well-constructed sound that you just wouldn't expect from a 'wireless speaker'.
Read More: Monitor Audio Airstream S200 review
Naim Mu-so Verdict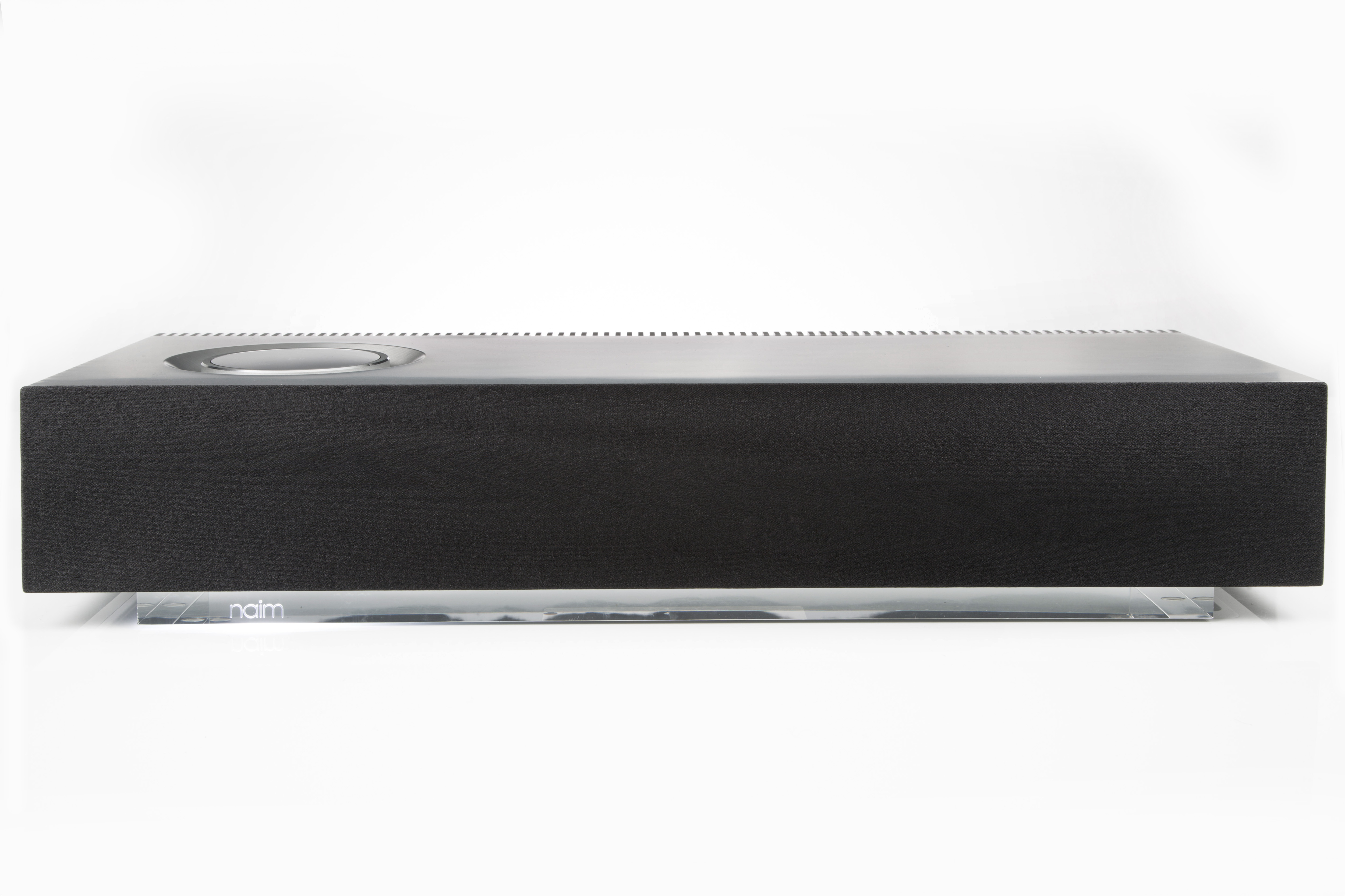 The Mu-so is a superb piece of kit. Naim has chucked pretty much every feature you could want from this type of unit, and made it sound superb at the same time.
It's pricey, yes, but it really is as close to hi-fi as we can imagine this type of unit getting – suffice to say, we think it truly does look, feel and sound its price.
REVIEWED IN CONJUNCTION WITH OUR SISTER SITE WHATHIFI.COM
Read their full Naim Mu-so review here
READ MORE: The 10 Best Hi-Fi and Streaming Systems in the World right now
Stuff Says…
The first proper 'hi-fi' wireless speaker? We certainly think so: looks good, sounds superb.
Good Stuff
Beautiful build – especially that wonderful, tactile knob
Sounds great
Chock full of streaming features
Bad Stuff
It's expensive
The sound can thicken up a touch – but only at serious volumes