MWC 2015: LG Watch Urbane series hands-on review
Is LG's new Urbane smartwatch series LTE years ahead of its competition? Find out here
Designed for the contemporary city-slicker, the new Watch Urbane series from LG will look right at home in any bustling global hub.
There are two watches in the Urbane series: the Watch Urbane and the Watch Urbane LTE. The former works with any Android smartphone while the latter can also exist as a standalone entity thanks to its LTE capabilities. While they're similar in style and sophistication, there are some significant differences in how they work.
Curious? Then it's time to see how different (or perhaps similar) they are from each other.
Stay classy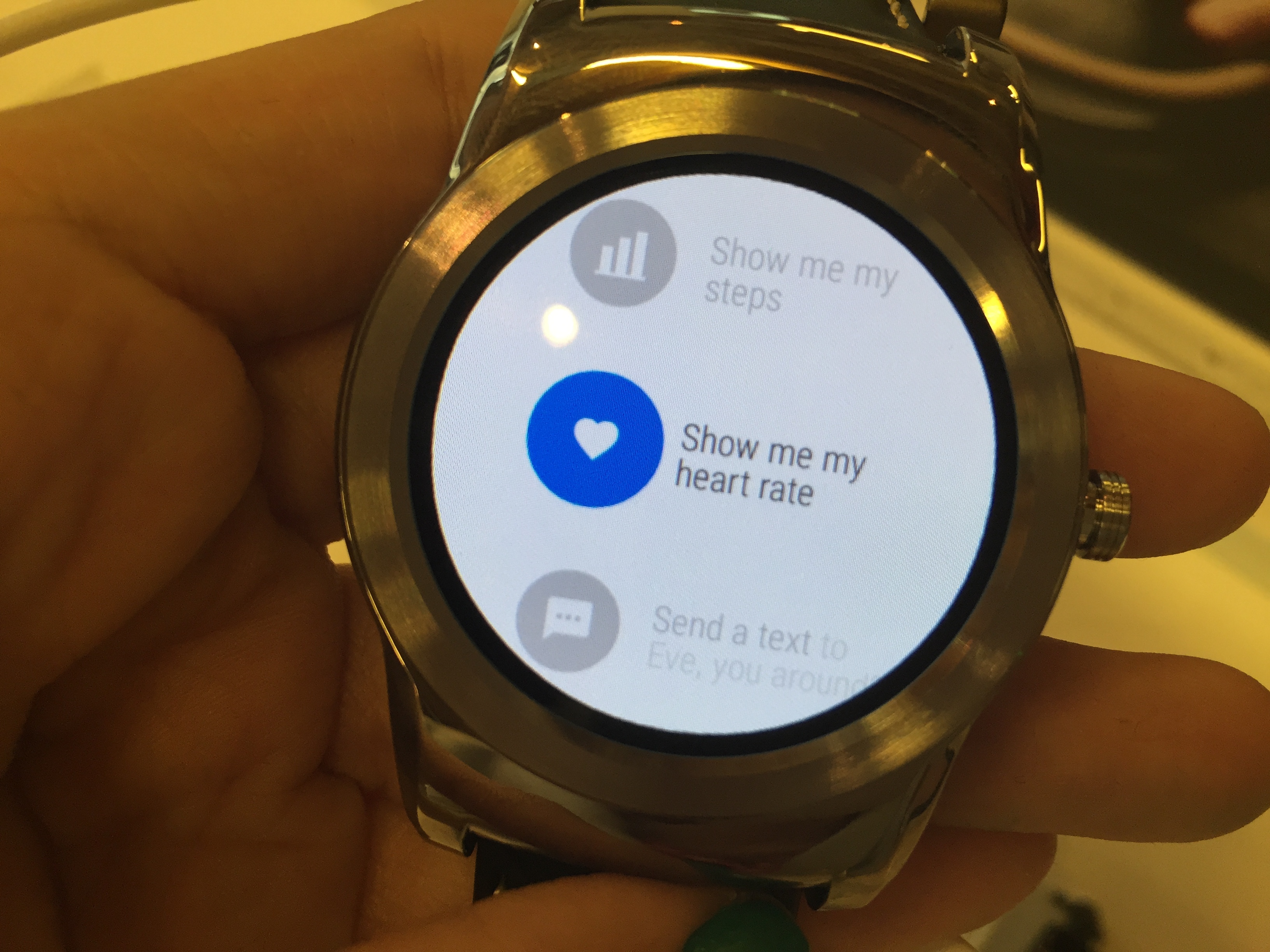 The Urbane LTE feels slightly heavier than the Urbane, but not in a bad way. Rather, it gives you the satisfyingly solid weight you'd expect from a premium device. And, it finally makes you feel like you're wearing an actual metal watch instead of a plastic wrist accessory.
The Urbane comes with a stitched leather strap – great for those who prefer to secure the watch and have the freedom to adjust its grip – but if you're hankering for a "like a boss" kind of feel with a metallic clasp, again it's the LTE you'll want to look at.
That said, if the native straps aren't your thing, you can always switch them out for your own.
OS and interaction
Here's the key difference. The Watch Urbane runs on the Android Wear platform while the Watch Urbane LTE is running LG's very own Wearable Platform – a first for its wearables.
When questioned about the software, LG executives explain that because of current Android Wear restrictions, they had to create their own OS in order to make it LTE-capable.
However, unlike the usual single-button design approach taken by LG on its previous watches, the Urbane LTE packs a trio of them for easier operation, so you can ease up on the back and forth swiping.
Pressing the middle button brings you from the home screen to your apps screen, where you can access a whole host of LG native apps – which range from messaging to health and sport types, such as measuring your golf swing and tracking your cadence when you're cycling.
Features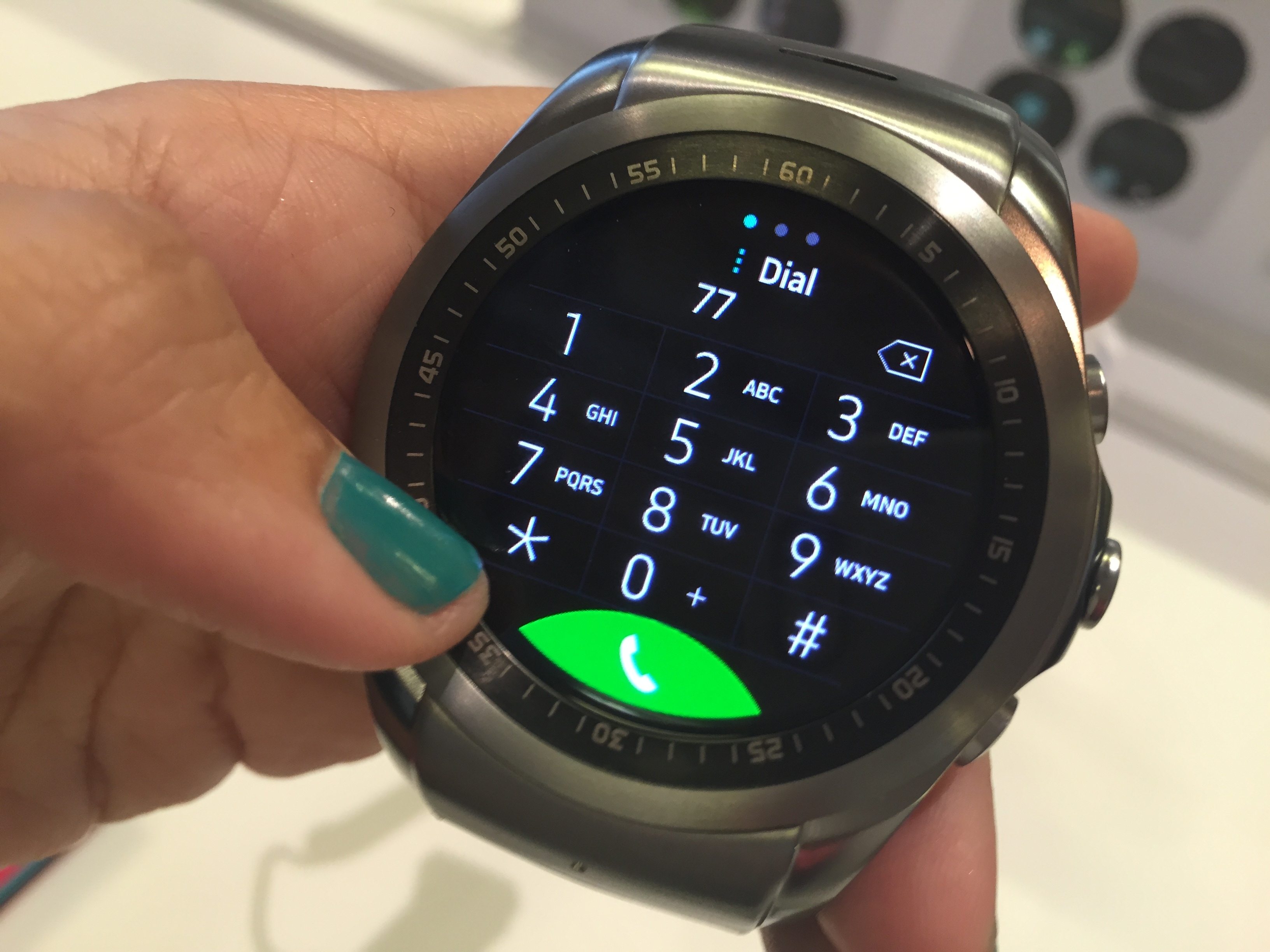 The Watch Urbane and Watch Urbane LTE share the same display resolution and size – 1.3-inches of 245ppi that come full circle like the previous G Watch R. Both of them are also running the same 1.2GHz Qualcomm Snapdragon processor. Operation was fluid when we were swiping through screens and pressing buttons. Both watches are also IP67 water and dust resistant, though you might want to swap out that beautiful stitched leather strap before taking a dip.
The big difference between the two, however, is that the Watch Urbane LTE lets you answer calls and send messages right from your wrist.
That's thanks to its LTE capabilities, obviously, and it also means that in order to maximise its full potential, you'll need a separate SIM for it. Don't have a spare SIM card (and LTE-capable to boot) lying around? Then stick to the Watch Urbane.
The LTE version also supports push-to-talk, so you can revisit your childhood and pretend to be a secret spy sending voice messages to your Watch Urbane LTE-strapped friends too.
To further make itself indispensible from your life, the LTE also supports NFC payments. How that's going to be rolled out remains to be seen. At the very least, this will pose an interesting case study to see how the non-Android Wear smartwatch will compete against Apple's more widely-adopted (though still scarcely available) Apple Pay system outside of the U.S.
Power packed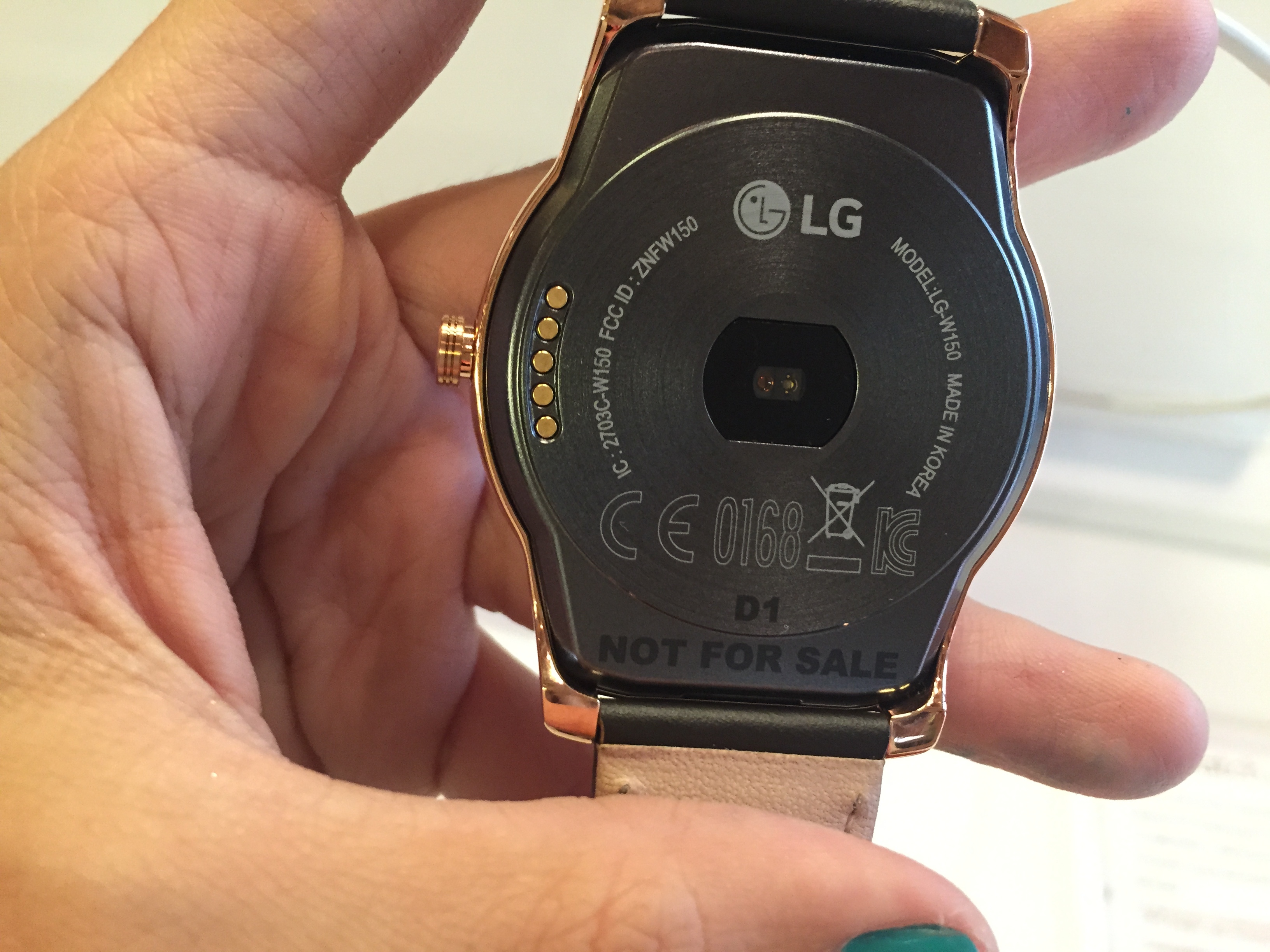 The Watch Urbane holds the same 410mAh battery as the G Watch R, so expect the same longevity that we've experienced with it. The Watch Urbane LTE might have a beefier 700mAh batter, but given its calling and messaging LTE capabilities, we'd imagine it should still put you at the same battery life as the Urbane.
We'll be able to give you a more comprehensive look when we get on our hands on the review units.
Availability
If you live in Korea and want a Watch Urbane LTE soon, rejoice. Otherwise, you'll just have to wait. Nothing can be confirmed right now except the Urbane will be rolled out first, followed by the Urbane LTE later due to carriers.
Both the Watch Urbane and Watch Urbane LTE are available in silver, while the Watch Urbane also comes in gold. Watch this space for specifics as and when we get them.