Mitchell Acoustics uStream One review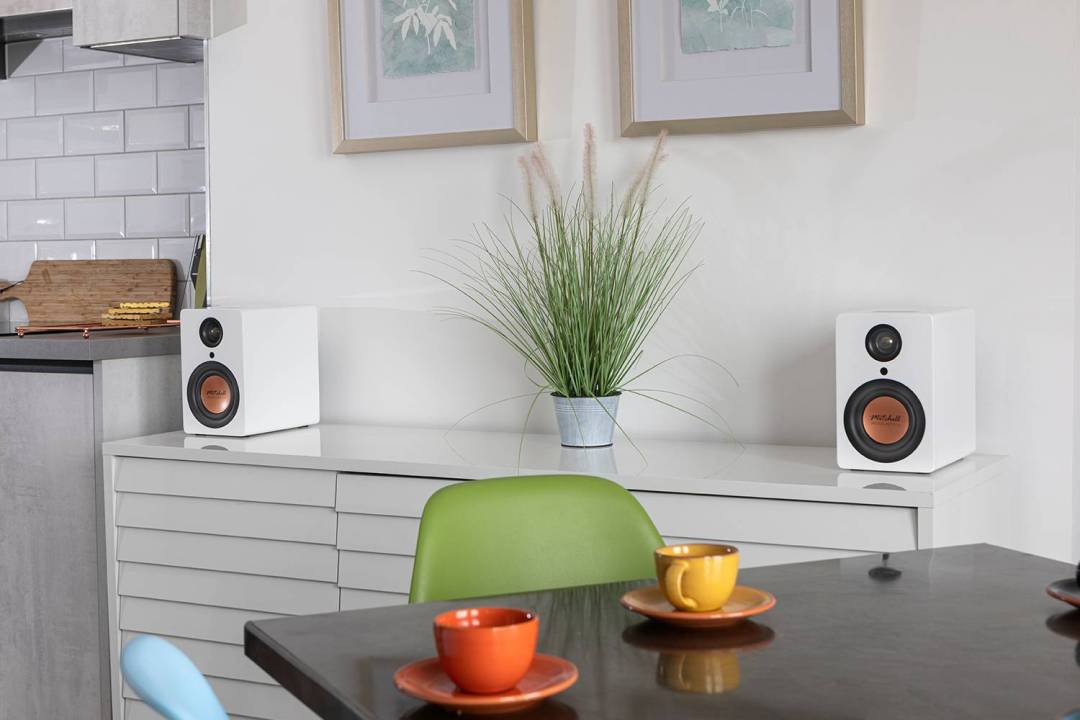 "we're not dealing with witchcraft here"
For a word that doesn't seem all that open to interpretation, 'wireless' gets stretched pretty thin sometimes. 'Wireless' speakers, especially, can play fast and loose with the definition – especially those stereo pairs that have to be wired together in order to function 'wirelessly'.
Well, that's not how Mitchell Acoustics rolls. Oh sure, each of its uStream One speakers has to be plugged into the mains – we're not dealing with witchcraft here. But by the standards of 'wireless' stereo speaker systems at this sort of money, the uStream One is more wireless than most.
Which means the job is half-done already. All that remains is for the Mitchell Acoustic to blow any price-comparable rivals out of the water where performance is concerned and, ladies and gentlemen, we shall have a winner…
Design and build: got the gloss you want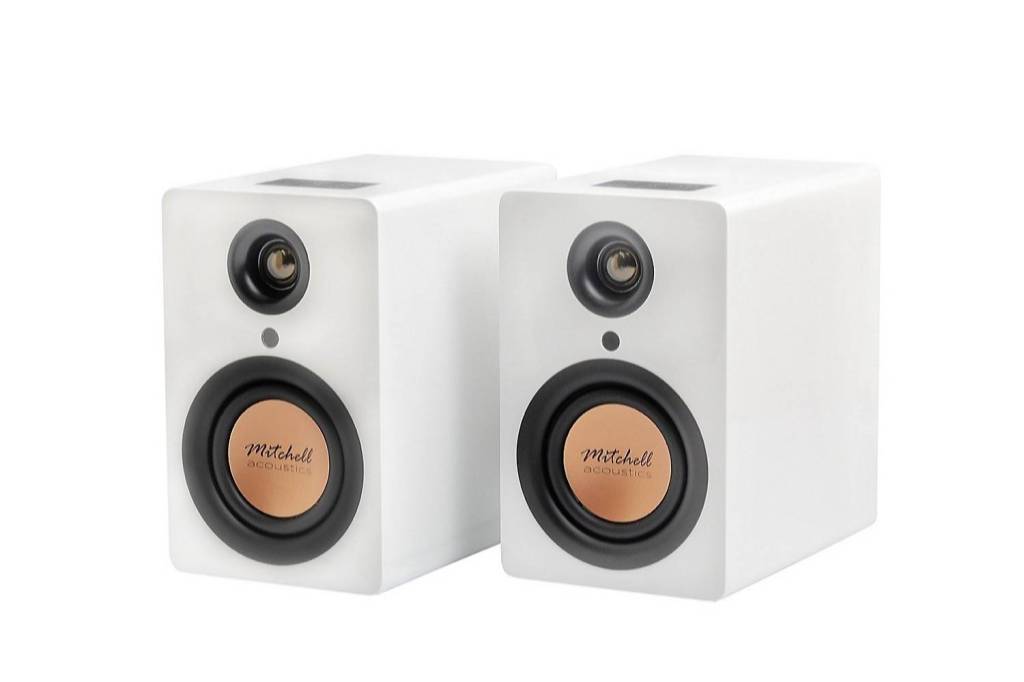 Most immediately notable is how neat and tidy the uStream One is. Each cabinet is a very manageable 27 x 15 x 23cm (HWD) and 3.3kg – so the stereo pair will easily fit on a shelf or even, at a push, a desktop (as long as you have a nice big desk). The rear-firing bass reflex port means you'll need to pay a moment or two's attention to positioning, but the uStream One certainly isn't about to physically dominate your space.
Take your pick from gloss white or gloss black finishes. In either case, uStream One is very nicely made, with gently curved cabinet edges and flawlessly applied lacquer. The overall standard of build and finish is impressive – and while there's very little opportunity to go to town, design-wise, where stereo speakers are concerned, the Mitchell Acoustics look (and feel) like the money's-worth.
Features: getting out what you put it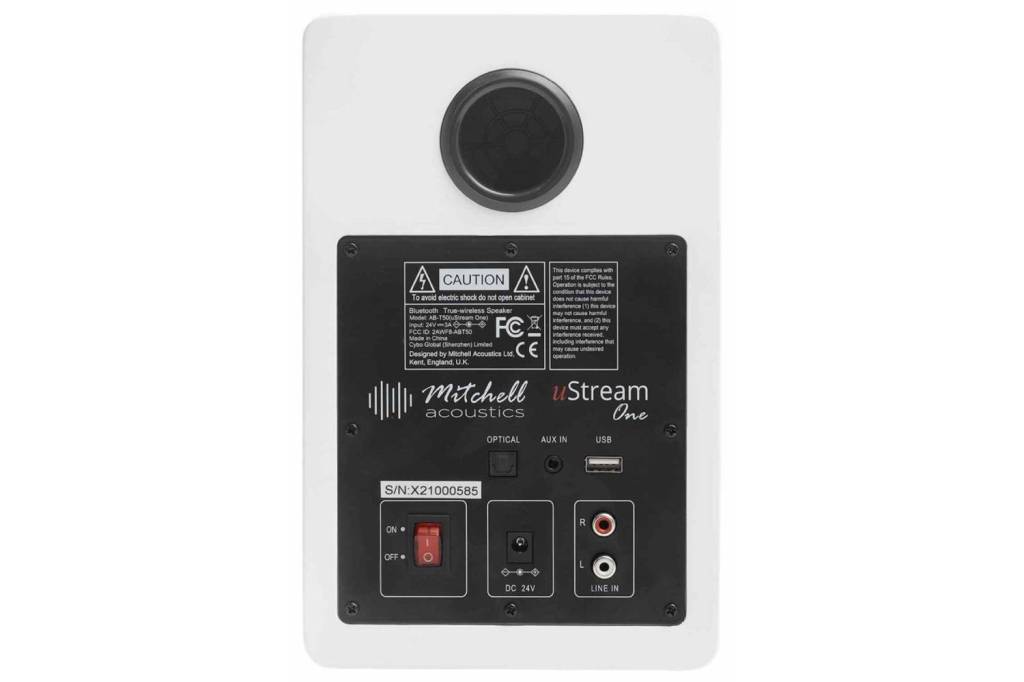 If you're going to try and squeeze the functionality of an entire stereo system into a pair of fairly little loudspeakers, you'd better have a long, hard think about what's essential and what isn't. And the balance Mitchell Acoustics has struck with the uStream One seems mostly correct in a pragmatic sort of way.
Unlike most 'wireless' stereo speaker systems, which feature a 'master' speaker (with all the power, inputs, and other electrical bits and pieces) driving a passive 'slave', both uStream One speakers are powered. In fact, to all intents and purposes they're identical.
Which means each has 50 watts of Texas Instruments Class D amplification on board. 15 watts is directed to the 38mm silk dome tweeter and the remaining 35 watts powers the 106mm magnesium alloy mid/bass driver. The speakers aren't supplied with grilles, so you get a good look at the tweeter (behind its wave-guide) and the bronze-coloured mi/bass driver. They're separated by an IR receiver for the remote control.
On the rear panel, each uStream One has a reflex port above a selection of physical inputs. For analogue equipment there's a pair of stereo RCA inputs and a 3.5mm socket, while digital sources can use the digital optical input or the USB socket. Bear in mind, though, that USB input is purely for mass storage. And while we're being picky, this is the sort of product that's begging for an HDMI input.
(Mitchell Acoustics suggests the left-hand speaker act as the boss in any set-up. Turn it on first, let it pair with the right-hand speaker – and then make any physical connections to the left-hand channel. This seems to impact on the system's flexibility more than somewhat – what if your external sources are closer to the right-hand speaker? – but presumably the company knows what it's on about…)
Along with amplification, inside the cabinet there's Bluetooth 5.0 wireless connectivity – the most obvious codecs (SBC and AAC) are catered for. The DAC that's handling all digital information has a native resolution of 16bit/48kHz – the digital inputs, though, are capable up to a useful 24bit/96kHz.
Interface: press to play
In what's either a refreshing break from the accepted norm or an unhappily retrograde approach to interacting with your electronics, there's no control app associated with the uStream One. No, and no voice-control either. We realise this is the sort of information that will turn off quite a few prospective customers, but don't despair. It's possible to get the Mitchell Acoustics to do your bidding, really easily. You just have to press a few actual, physical buttons is all.
(Unless you already use the Amazon Alexa or Google Home app, anyway. If you're already in that ecosystem you can, of course, nominate your preferred speaker for Bluetooth playback – and there's no reason that shouldn't be your uStream One stereo pair.)
The speakers are supplied with a neat little remote control. It feels pretty good in the hand, and covers 'volume up/down', 'power on/off', 'play/pause', 'skip forwards/backwards' and 'mode' (which is really 'input selection'). Or you can always use the touch-controls embedded into the top of each speaker cabinet – here you're able to deal with 'power on/off', 'play/pause', 'skip forwards/backwards', 'mode' and 'true wireless stereo pair' (which helps the left speaker pair with the right). There's no volume control, though, which seems a bit wayward – especially as the 'skip forwards/backwards' buttons are marked '+' and '-' (as if they were volume controls) rather than the more common '>>' and '<<'.
Performance: the big sound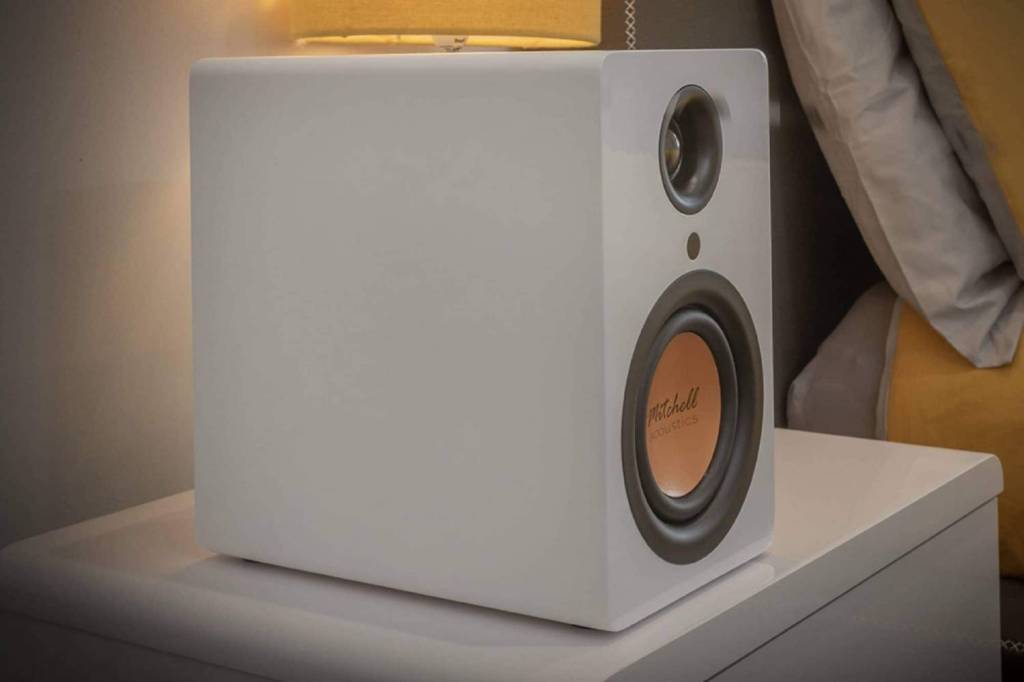 The uStream One are simplicity itself to set up. The left speaker (which is in charge, don't forget) pairs pretty rapidly with its right-channel partner, and from there pairs via Bluetooth with a smartphone without any fuss. You can go from 'unopened box' to 'vibing to some tunes' in under ten minutes, no bother.
And when you're listening via Bluetooth, the sonic news is basically pretty good. In fact, the news is almost all good no matter the way you get the music on board the Mitchell Acoustic. lf you're using the physical analogue inputs, mind you, you're rather at the mercy of the quality of your source of music – and then you're asking the left speaker to convert the analogue information to digital in order to get it to the right speaker, which then in turn converts it back to analogue. Which, while far from a catastrophe, is not exactly ideal.
But with a TIDAL Masters file of The Velvet Underground's Sweet Jane playing, there's plenty that's uncomplicatedly enjoyable about the sound of the uStream One. They form a coherent and believable stereo image, for starters, which is simply beyond the capability of even quite expensive one-box alternatives. Their soundstage, too, is confidently described and quite expansive. Which, again, is not something that can be said for single-speaker alternatives.
That oversized tweeter sounds crisp and detailed but fights strongly against hardness or shrillness, even at volume – and the Mitchell Acoustics most assuredly have 'volume' in their locker. It integrates nicely with the top of the midrange, too – and the midrange itself is more than adequately detailed and informative. There's more than enough character revealed in the vocal here to establish just how committed (and just how ropey) a vocalist Lou Reed was.
Problems, such as they are, all centre around the way the uStream One deliver the low-end stuff. They're far from the first wireless speaker to confuse 'too much bass' with 'excitement', but here that overconfidence is compounded somewhat by the rather monotonal, detached and periodically sludgy way the speakers serve up the lowest frequencies.
We're all for bass presence, but it's possible to have too much (or too vague) of a good thing. Once through the pummelling Do Not Be Afraid Of Tenderness by Giant Swan makes it all too apparent that bass is doing its own thing – and you can fiddle with the positioning, and the distance from the rear port to a surface, all you like. It won't make any difference. But strangely enough the Mitchell Acoustics are rhythmically quite expressive even if they're not the most eloquent where actual bass tonality and texture is concerned. And while bass is laid on with the proverbial trowel, it's reasonably disciplined where attack and decay is concerned. So rather than being terminally flawed where the bottom end is concerned, the uStream One are just a bit peculiar.
Mitchell Acoustics uStream One Verdict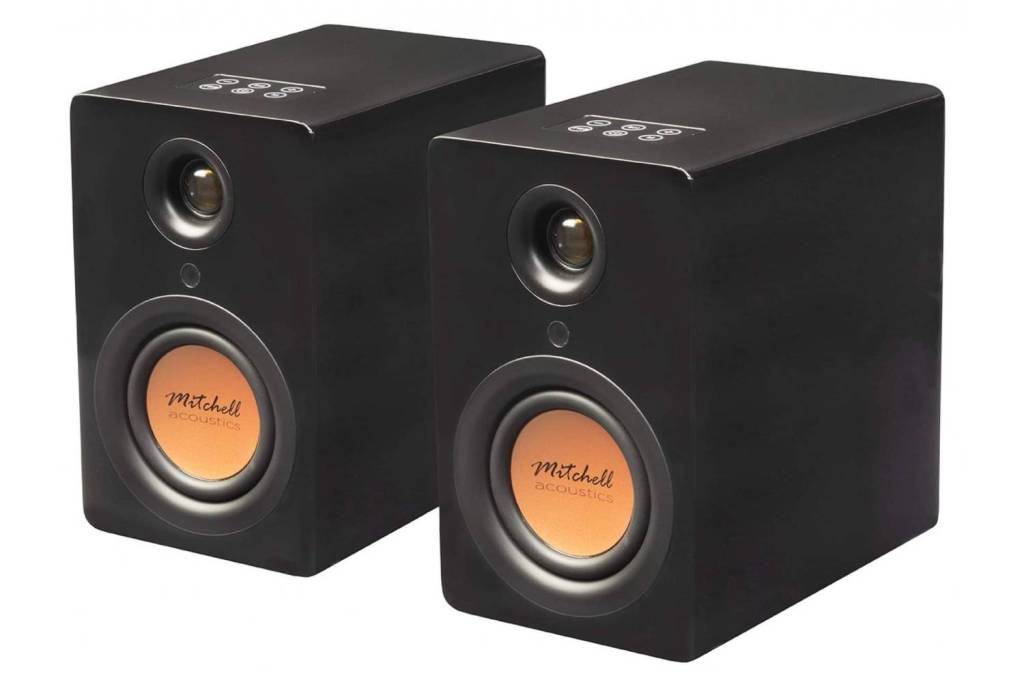 If you've got a big desk, or a small shelf, and you want a big, well-defined and (occasionally uncomfortably) punchy wireless stereo sound, you could do a lot worse than check out a pair of Mitchell Acoustics uStream One. They're not exactly the last word in pure fidelity – every now and then the bass sounds like it belongs to some other speakers altogether – but they're very eager to rock your world (or your desk).
Stuff Says…
Actual stereo sound is not that easy to come by from wireless speakers at this sort of money, and the uStream One get plenty more right than wrong
Good Stuff
Open, well-defined and confident sound
Fine standard of build and finish
Nice remote control
Bad Stuff
Low frequencies can sound wanting
No app and fiddly voice-control compatibility
Don't put inputs on the right speaker too if we're only meant to use the ones on the left