Lenovo P2 review
The new king of smartphone battery life has arrived - and it won't cost you a fortune, either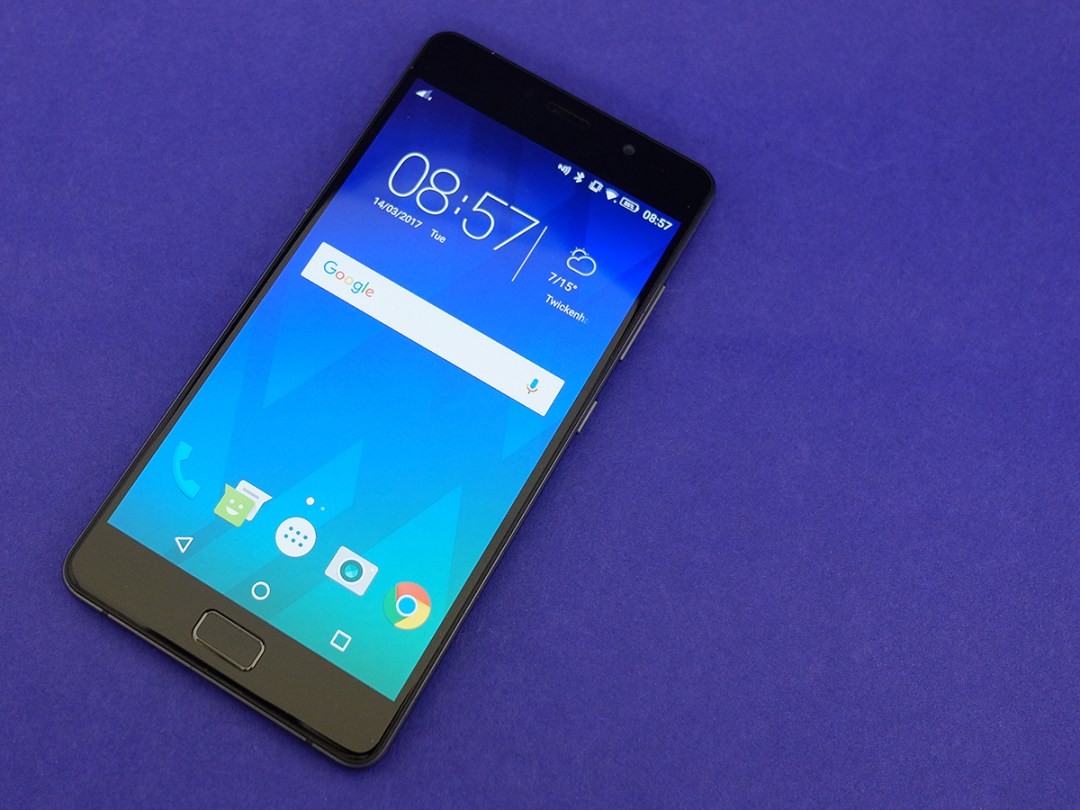 Battery anxiety – it's more common than you think.
The symptoms are easy to spot: sweaty palms once you see your phone drop below 15% juice. Refusing to leave the house without a portable battery pack. Constantly being on the lookout for a USB port.
If that sounds a bit too familiar, it might be time to ditch your fast-draining flagship for Lenovo's latest budget bargain.
The Lenovo P2 punches well above its weight when it comes to specs, but well and truly flattens the competition for battery life. It's rocking a colossal 5100mAh battery, which can easily last two days between charges – or even more if you're careful.
With Three having secured the phone as a UK exclusive, you'll have to partner it with a SIM card, but even at £209, I'm struggling to find anything that's as long-lasting as this.
LENOVO P2 DESIGN & BUILD
I was expecting the P2 to be a bit of a porker, but Lenovo has managed to fit that huge battery inside without adding dramatically to the bulk. At 177g and 8.3mm thick you'll definitely still notice it in your pocket, but it's only slightly bigger overall than the rest of the 5.5in phone world.
The all-metal build is a pleasant surprise, given the price. Chamfered edges and gunmetal grey colours might not be the epitome of smartphone style right now, but it blends in nicely with the OnePlus 3Ts of the world – it certainly doesn't look like a budget phone.
It's also impressively fingerprint-resistant, both on the metal rear and glass-covered front. You won't need to constantly polish it to keep it looking spangly.
Not everyone likes having a fingerprint sensor on the front of their phone, but it works well enough on the P2. It's quick to unlock your phone, and has some neat optional gesture controls that can be toggled on in the Settings menu. More on those later.
LENOVO P2 FEATURES
There are a few tell-tale signs to where Lenovo has kept costs down, though, like the microUSB charging port on the bottom of the phone instead of reversible USB-C. Oh, and those speaker grilles sat either side of the port? Only one of 'em actually has a speaker behind it.
The headphone jack sits at the top of the phone, with the power and volume keys within easy reach on the right side.
There's also a handy flip switch on the left, a lot like Apple's mute key or the Do Not Disturb switch on the OnePlus 3T, except here it throws the phone into an ultra-low power mode. Annoyingly you can't change its function, and it sometimes gets flipped accidentally when pulling the phone out of a pocket.
Seeing how this power saving mode turns almost everything off, only letting you make calls and send SMS messages, it's not something you're going to be using unless you're really desperate to squeeze some extra life from a draining battery.
This is a dual-SIM phone, still something of a rarity for a handset bought through a UK mobile network, but the second slot doubles as a way to add extra storage with microSD cards – something I'm betting more people will be interested in.
Finally, the notification LED is a nice touch, as not all budget phones have one. Lenovo's software overrides the colours, though, so anything that's not a phone call or text message gets lumped under the same colour scheme. You've basically got to turn on the phone to check, rather than know at-a-glance if that beep was for an important email, or annoying Candy Crush notification.
LENOVO P2 PERFORMANCE & SCREEN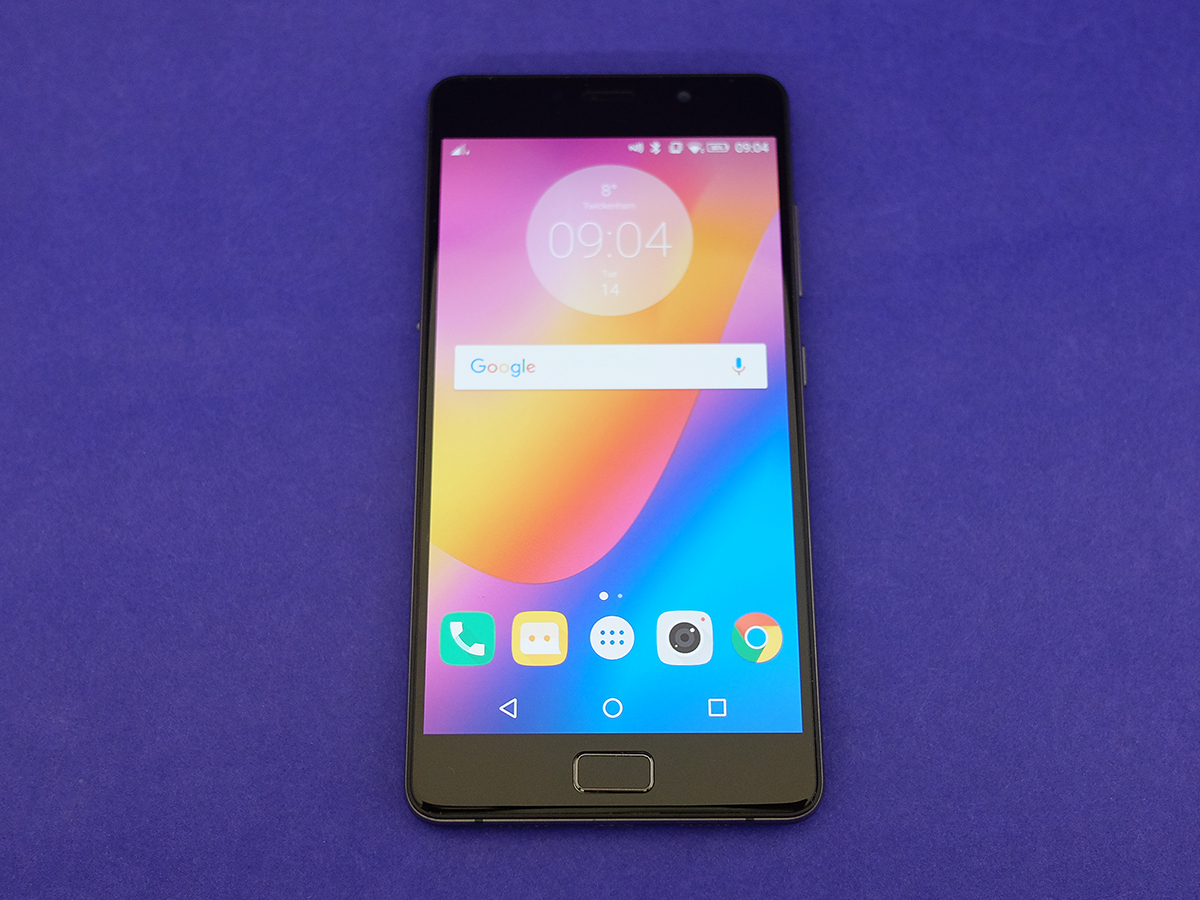 The 5.5in AMOLED screen is a real highlight, as most sub-£200 phones make do with LCD displays – and don't always stretch to Full HD resolutions. You get honest-to-goodness 1080p on the P2, and picture quality is great.
Everything looks bright, with vibrant colours, plenty of contrast and deep black hues. You can tone down the clarity in the Settings menu if you find things a little too colourful, but I thought the "Normal" mode was a little too muted.
Viewing angles are fantastic, but there's no blue light filter for night-time viewing – just a low brightness mode that won't help you get to sleep once you're done with your late-night Instagram addiction.
Underneath, a Snapdragon 625 CPU and 4GB of RAM are running the show. This is more than enough power for a budget phone, as while it's not lightning fast, it can still open apps in a sprightly manner, multi-task without any real slowdown and handle Full HD video or media-heavy web browsing.
Certain, more demanding apps can still throw up a stutter or two, but I wasn't left wanting more power at any point.
Gaming isn't quite the same story, as you'll need to lower the detail settings on apps like Asphalt 8 to get a completely smooth experience. 2D titles run perfectly, though.
The 32GB of onboard storage has about 24GB available to use out of the box, which is more than enough for a selection of apps and games to get you through a long journey.
LENOVO P2 BATTERY
OK, it's the moment you've been waiting for. With an energy-sipping Snapdragon 625 under the hood and a whopping 5100mAh battery, the P2 is one of the longest-lasting smartphones I've had the pleasure of using.
Most modern phones will last a day at best, but the P2 was still going strong on day two. Lenovo's claim of three days' continuous use is a little off the mark, but two and a half is easily possible if you don't spend all your time crushing candies or watching YouTube.
I was nudging an amazing 15 hours of continuous video playback in one test. The Ultimate power saving mode can work its magic too, but only for calls and texts. It disables just about everything else on the phone, just letting you see your clock, calendar and calculator, but extends the total battery life to a ridiculous 100 hours. Who needs a Nokia 3310 now?
Fast charging is supported, but only with the adapter bundled in the box. The huge capacity means it'll still take over two hours to go from empty to 100.
LENOVO P2 SOFTWARE
On first look, you'd think that Lenovo hasn't strayed too far from Google's own vision of Android, with the familiar app drawer sitting front-and-centre.
Dig deeper, though, and there's actually a comprehensive skin running over the top of 6.0.1 Marshmallow.
It lets you customise the look and feel of the home screen with icon packs, finds a way to squeeze double the number of shortcuts onto the notification tray, and an option to run multiple versions of the same app – in case you want WhatsApp messages from two SIM cards at once.
The neatest trick is being able to use the physical home button to replace the onscreen keys, freeing up screen space to fit more text or pics in without having to scroll as much. You press for home, hold for Recents, and tap for back. Huawei does something similar on the P10, but you're getting the same feature here for significantly less cash.
You do get a little bit of bloat installed, but apps like Yelp, eBay and Amazon can be deleted if you don't plan on using them. That applies to Lenovo's backup apps, too – you don't have to keep 'em taking up space if they're just sitting around going unused.
With no Nougat on board, you don't get in-line notification replies, and Lenovo hasn't said when, or if, the P2 will get an update.
LENOVO P2 CAMERA
If you were comparing the P2 to more expensive rivals, then its 13MP camera would be the weak link – but let's not forget this is a sub-£200 phone. Against the competition, which mostly comes from Motorola and Wileyfox at this price, it's more than sufficient.
Bright, outdoor shots were mostly noise-free, with enough detail to keep your Facebook feed full of photos. You've got to zoom in beyond 100% before you'll spot where detail is lacking, at least when it comes to landscapes. Close-up shots reveal weaknesses a lot sooner.
The HDR mode does a reasonable job at exposing scenes with different light sources, but it's not exactly fast, taking a second per pic. You've got to have a steady hand to get the best results.
The f/2.0 aperture isn't the widest, which can leave you struggling for detail in low light. The built-in flash helps a bit, but you definitely won't be taking anything to rival the Google Pixel or Apple iPhone 7 Plus with this.
The 5MP selfie camera on the front is decent enough, but you'll quickly hit its limit if you try to snap once the sun has gone down. Noise and grain rise, detail falls, and you end up looking a smudgy mess.
LENOVO P2 VERDICT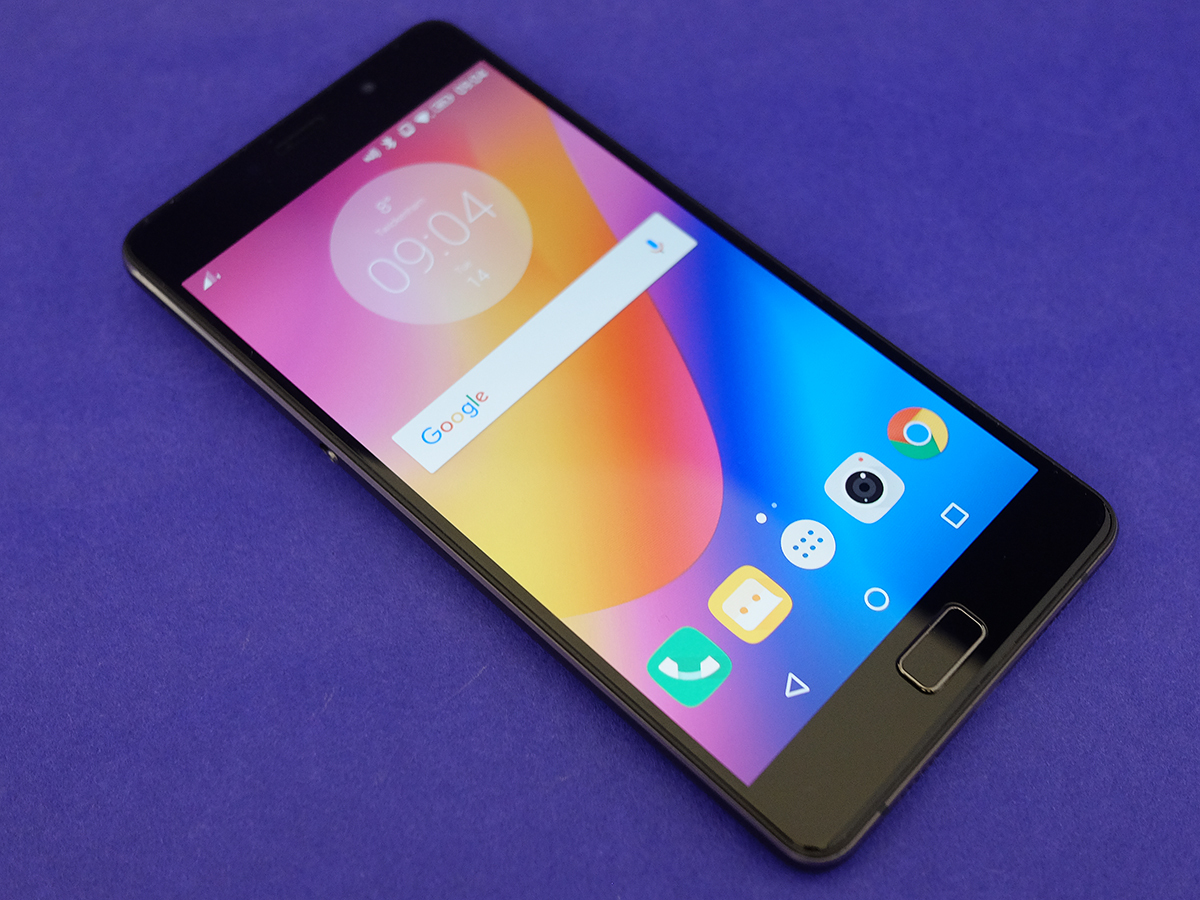 The P2 would be a pretty decent £200 phone if it had average battery life – so with a 5100mAh cell on board, it's an absolute blinder.
OK, its camera might not be the greatest, and the Snapdragon 625 isn't going to set any benchmark records either, but design and build are top notch, the screen is fantastic for the money, and you'll finally be able to leave that portable battery pack at home whenever you leave the house.
I was expecting it to be a one trick pony, but honestly, the P2 doesn't really put a foot wrong for the money.
Whether you're a regular foreign traveller, a commuter glued to their phone screen, or just don't want to be tied to a power socket, the P2 is an excellent alternative to a battery-draining flagship phone.
Buy the Lenovo P2 here SIM free from Amazon, or on contract from Three
Tech specs
| | |
| --- | --- |
| SCREEN | 5.5in Full HD AMOLED |
| CPU | 2GHz Qualcomm Snapdragon 625 quad-core |
| MEMORY | 3GB RAM |
| CAMERA | 13 MP, f/2.0 rear with phase detect AF, dual-LED flash. 5MP, f/2.2 front |
| STORAGE | 32GB onboard, microSD expansion |
| BATTERY | 5100mAh non-removable |
| OPERATING SYSTEM | Android 6.0.1 Marshmallow |
| DIMENSIONS | 153x76x8.3mm, 177g |
Stuff Says…
Incredible battery life and otherwise excellent specs for your cash make the P2 one of the best budget phones around
Good Stuff
It just keeps going and going – battery life is immense
Great quality FHD screen
Plenty of power at this price
Bad Stuff
Camera quality is only average
Not running the latest Android version