Kodak Ektra review
A camera that makes calls, or a phone with a superior snapper? Kodak's Ektra isn't really either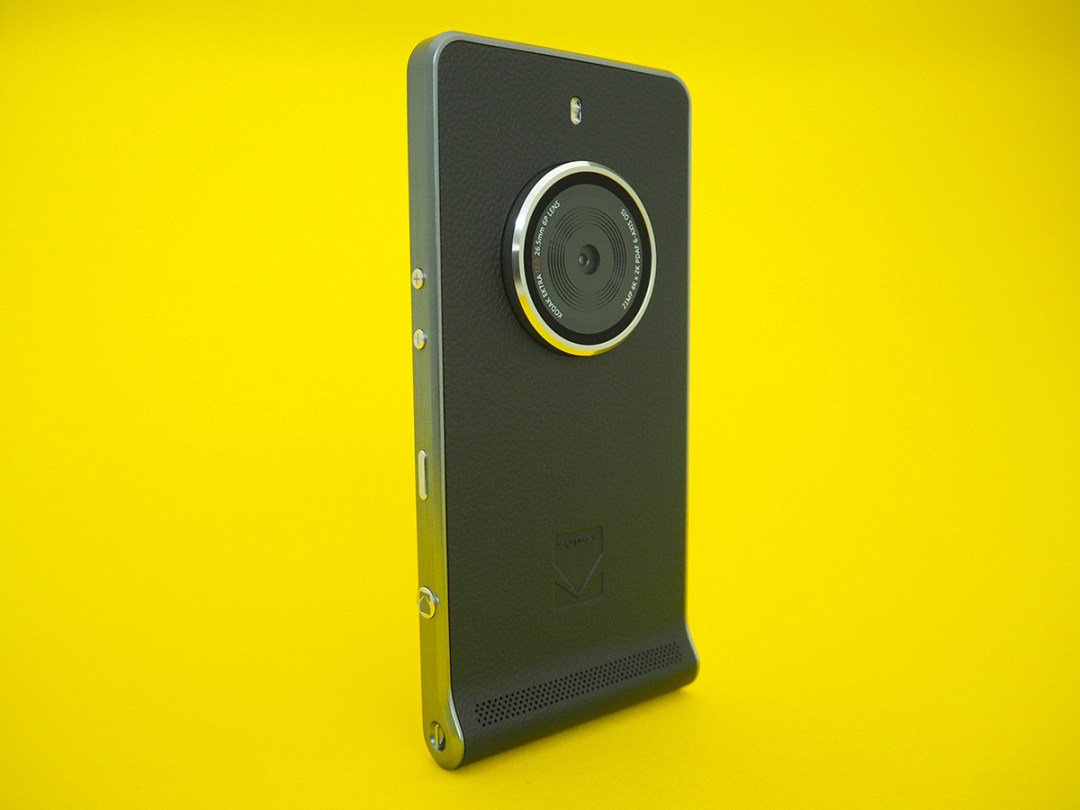 The name Ektra should sound familiar. And not because you've just binge-watched Marvel's Daredevil on Netflix.
Get your comic book lore right – Matt Murdoch's sai-spinning assassin/love interest was Elektra.
No, Ektra should ring bells for serious photography nerds: Kodak's classic 35mm rangefinder was as cutting-edge as cameras got in the 1940s. And now it's back.
Well… kind of.
Kodak is resurrecting the name for a smartphone with a serious photo focus. Throw in some retro-inspired design touches, and it should (on paper) stand out from the crowd.
Beyond the retro appeal, though, it's tough to see exactly what (if anything) the Ektra does better than any other flagship phone out there right now.
KODAK EKTRA DESIGN: TIME MACHINE
Black leather, a stainless steel frame, and giant camera lens. The Ektra is about as subtle as a sledgehammer.
It looks like any number of retro-styled SLRs and compact cameras doing the rounds at the moment, which is no bad thing – it's really distinctive, and there's no chance your fellow commuters will mistake it for yet another iPhone or Samsung Galaxy.
At the same time, though, it doesn't have the weight or build quality to back those looks up. It feels too light in your hand, lacking the substance you'd expect from something supposedly built from metal.
It feels pretty plasticky, too – if that really is metal around the edge, it's paper-thin. That's a real shame, as the bulging bottom is really unique. It's rounded for a perfect grip when you're snapping photos, putting your index finger in perfect position above the dedicated camera shutter.
These stumbles are easily forgiven in a sub-£200 phone, but the Ektra costs more than double that. Not a great start.
KODAK EKTRA CAMERA: BIGGER AIN'T BETTER
The Ektra's camera should be able to turn things around – after all, it's the main reason you'd consider picking one up.
Unfortunately, it's nothing to sing and dance about.
You might think that massive f/2.0 lens on the back was covering an equally massive sensor, maybe like the 1in one you'd find in a Panasonic CM1. No such luck – it's merely the same 21MP, 1/2.4in sensor you'd find in Motorola's Moto X Play.
OK, so that's not quite all – Kodak has also added a few welcome extras.
Phase detect autofocus should help speed up how quickly the sensor locks onto subjects when you hit the shutter button, and unique six-axis optical image stabilisation (OIS) should keep things looking pin-sharp – even when your hands are shaking from the winter cold.
These sound great on paper, but the phone is just too much of a slouch to put them to good use.
You can either double-tap the physical shutter button, swipe up from the lock screen, or tap the app icon to get into the camera, but none are particularly rapid.
Speed is a problem all-round, really. Focusing isn't all that quick, even with phase detection on-board, and close-up shooting is really hit or miss. More often than not you're left with a blurry mess, and sometimes it'll fail to snap a picture at all.
The Bokeh effect, which uses software to blur photo backgrounds, can even take a toe-tapping 10 seconds to process.
An onscreen thumbwheel might feel familiar to camera owners, but it's just too small to be practical on a touchscreen – even with haptic feedback letting you know when you've "clicked" onto the next setting.
It's a similar problem in the separate Super8 app, which apes classic Kodak films of yesteryear. It's cute, having to develop your photos separately to apply filters mimicking old film stock, but it takes an absolute age.
This would be slightly forgivable if picture quality was up to scratch, but that's just not the case. White balance is all over the place, and images can end up far too saturated. Reds and greens have plenty of pop, but other shades take on a noticeable blue hue.
The six-axis stabilisation helps rescue low-light shots that would be next to impossible on another phone, but only if your subjects aren't moving – the lag between shutter and shot can be massive, blurring your snaps even if you were as still as a statue.
It's also easy to spot banding in low-light shots, possibly because of ISO sensitivities being boosted behind the scenes.
There's enough detail from the sensor, but that's just not enough when more mainstream phones like Samsung's Galaxy S7 offer the complete package.
KODAK EKTRA PERFORMANCE: X MARKS THE SPOT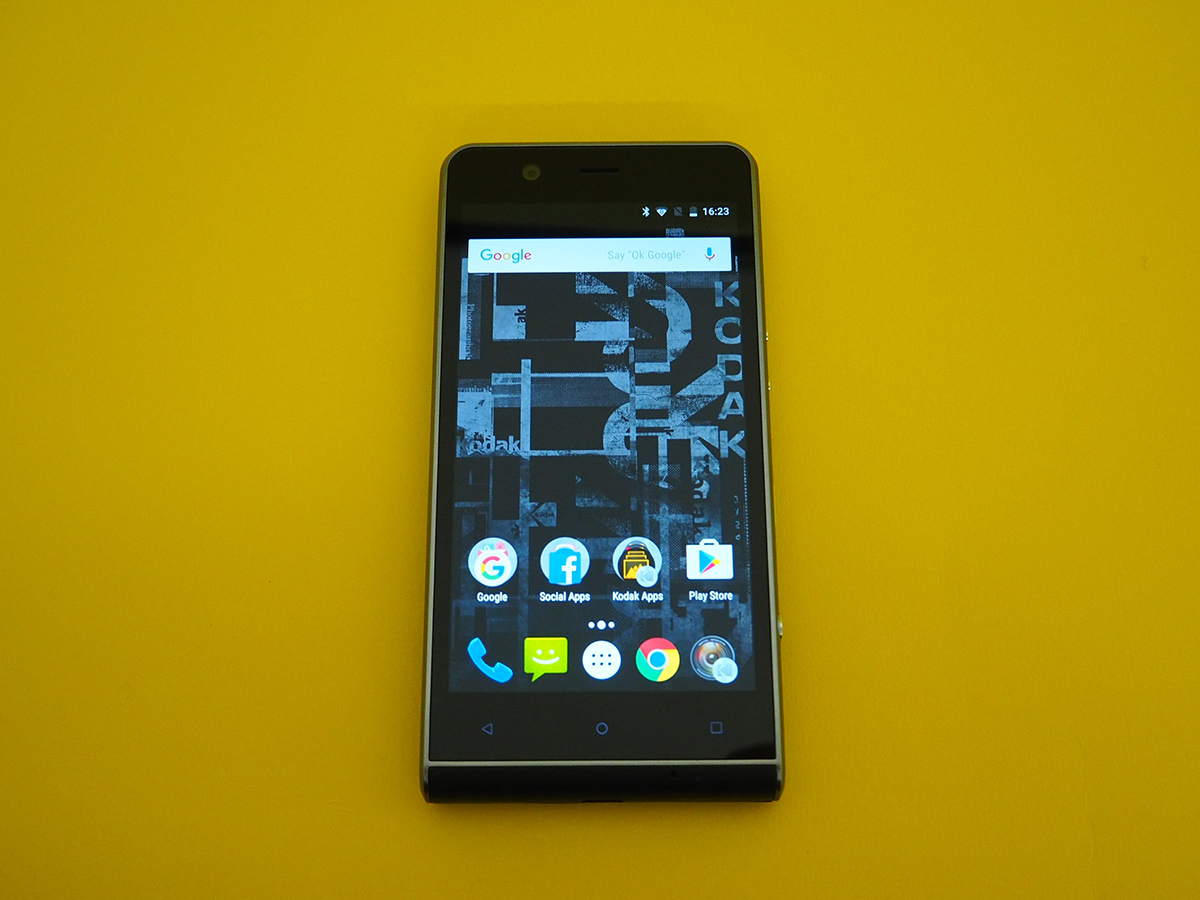 So its camera credentials aren't mind-blowing, but how does the Ektra handle as a phone? Sadly, it's a similar story when it comes to performance.
The deca-core Helio X20 sounds like an absolute powerhouse, but most of those cores are designed for low-power jobs, and the 20nm chip isn't as cutting edge as a 14nm Qualcomm Snapdragon 820.
That means it's fine for the basics, but stick on a demanding 3D game like Asphalt 8 and it'll start to struggle. Kodak's own camera apps feel the pinch, too, taking a little while to process your Super8 photos and an extra half-second or two to resume from sleep.
That's a shame, as there's no irritating custom UI sitting on top of Android 6.0 Marshmallow slowing things down. Kodak has kept things simple, going for a stock experience that should have kept things ticking over smoothly.
It's not like that chunky camera grip makes room for a bigger battery, either. The Ektra makes do with a 3000mAh cell, which is decent enough, but it won't last a full day of regular snapping.
Stick to basic browsing, texting and social networking, with the occasional photo binge, and you'll last a little longer, but you'll still want to hook up to a wall socket before bedtime.
At least the USB-C port on the bottom of the phone supports fast charging, so you won't be hanging around waiting to refuel.
KODAK EKTRA SCREEN: YEP, IT'S GOT ONE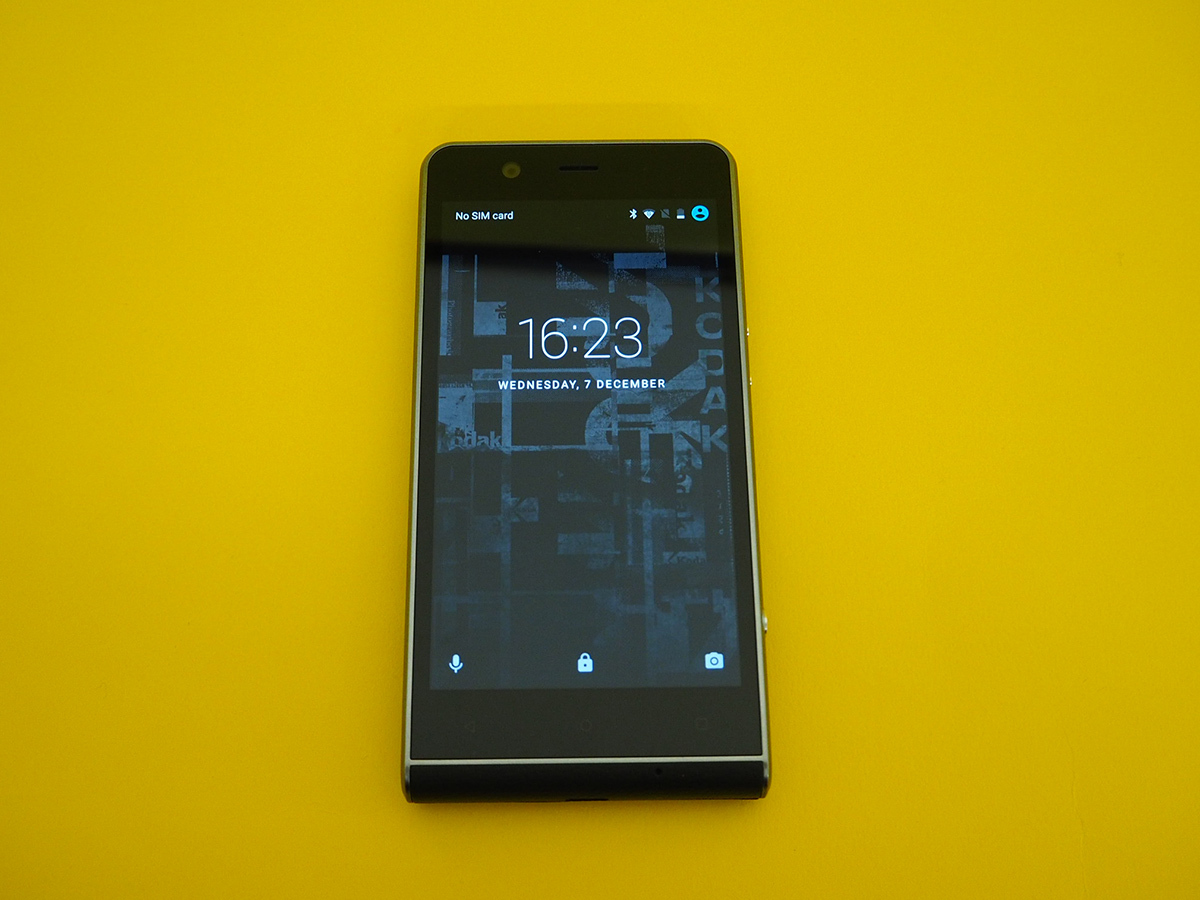 The 5in, 1080p LCD panel doesn't get a lot wrong, even if we might have expected a little more for the money.
Colours are punchy enough, and there's enough brightness to see the screen clearly on a sunny day (yes, we do get those in the winter months too) but the cool screen temperature isn't quite true to life.
This gives your photos a blue hue, which is instantly noticeable in certain lighting – not what you want from a phone sold on its camera credentials. There's no way to tweak the screen, either – you've just got the basic Android brightness slider.
An OLED or higher resolution LCD wouldn't have gone amiss here – the screen you get is fine for a mid-range phone, but it won't blow you away.
Kodak Ektra verdict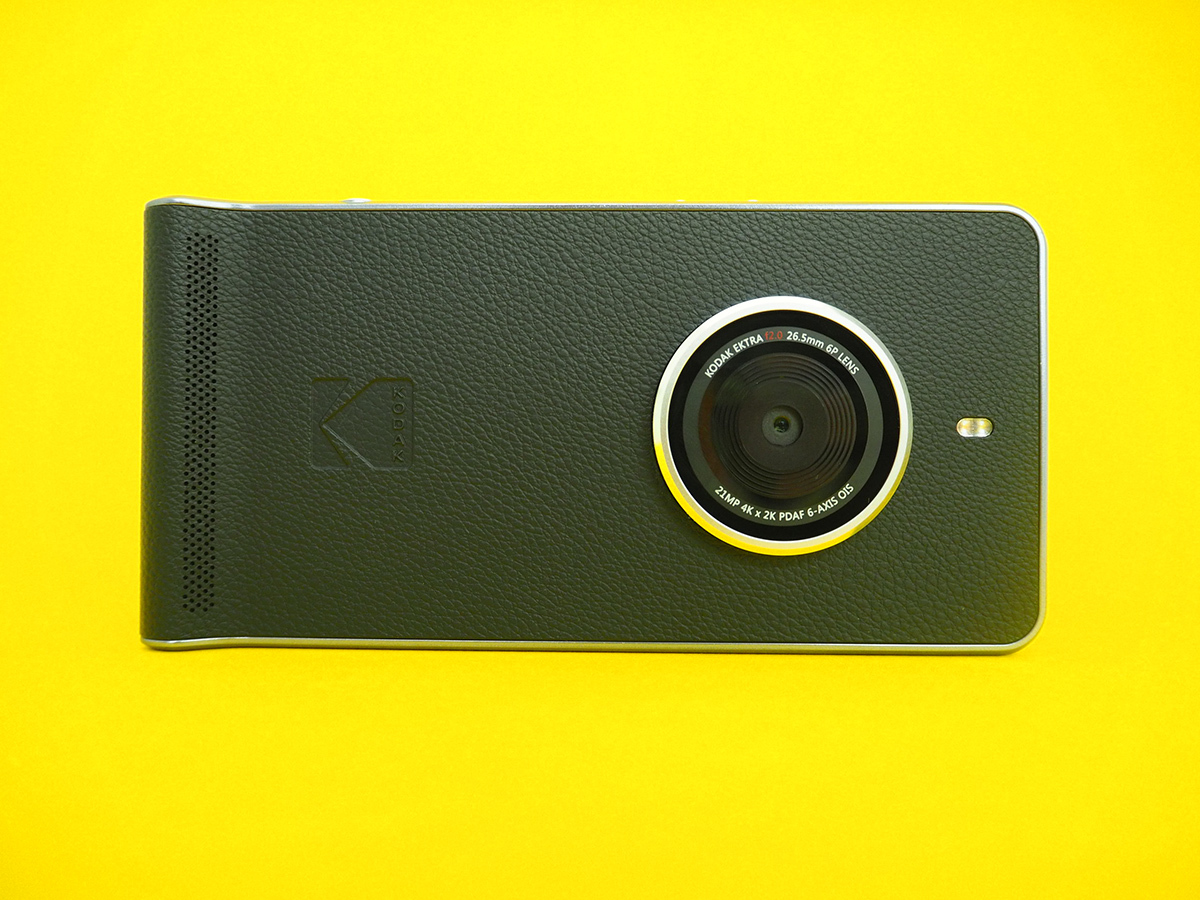 The Ektra should have been a nostalgic novelty phone for camera fans, but it just doesn't deliver.
It feels more like a fun toy than something you'd actually want to use every day as your main phone, and even then it's got too many flaws to be fun for very long.
Without beating the more generic competition, it's just too niche. Mediocre specs, slow speed, average image quality and build quality that can't match its design ambitions – it's a real shame there's little here to love.
Maybe it'll become just as collectible as the original Ektra in 10 years – or maybe it'll end up in the back of the draw in 10 months.
Buy the Kodak Eltra here from Carphone Warehouse
Stuff Says…
A new neat software throwbacks aren't enough to impress on this otherwise fairly average phone. It's not just as good a camera as other flagship handsets
Good Stuff
Cute retro photo app
Camera grip is pretty useful for regular snappers
Reasonable mid-range spec
Bad Stuff
Camera quality just isn't better than a flagship alternative
Doesn't feel as premium as it should
Expensive for the spec