Kobo Glo HD review
Is this a Kindle Paperwhite killer?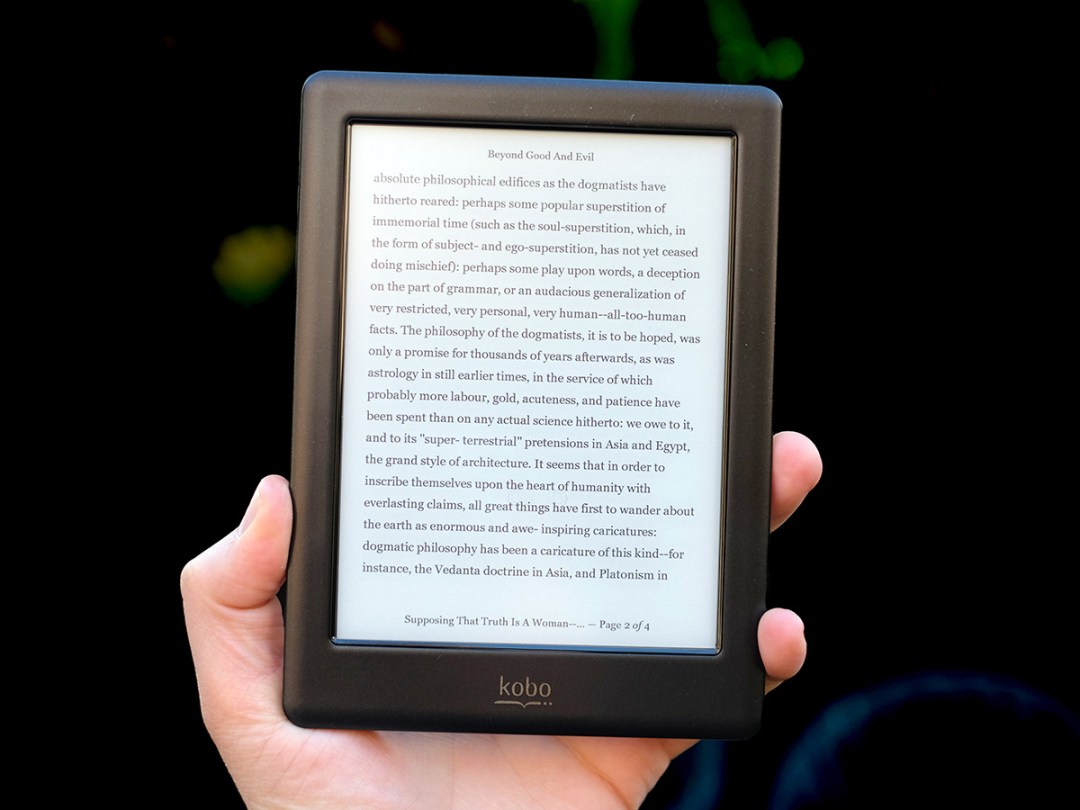 How do you compete with Kindle if you're an ebook reader? It rules the ebook reader scene like the iPod used to do in MP3-town before the mean old iPhone came along and levelled all the houses.
Does it even have a chance? That's the Kobo Glo HD's problem.
In the past Kobo has tried going smaller with the Kobo Mini and bigger with the Aura HD. But now it is aiming dead on at the Kindle Paperwhite and Kindle Voyage. Same size, £109 price: game on.
What's special here is that the Kobo Glo HD gets you the sharpness of the Voyage at the price of the Paperwhite. Not bad, right? And if it wasn't for the awesome ecosystem Amazon has put in place, we might be crowning a new champ. But as-is it's the best second-choice option for those who just have to have a crazy-high ppi screen but don't want to spend over £150 for it. Or those who simply don't want to go down the Amazon route, of course.
Get your rubber kecks on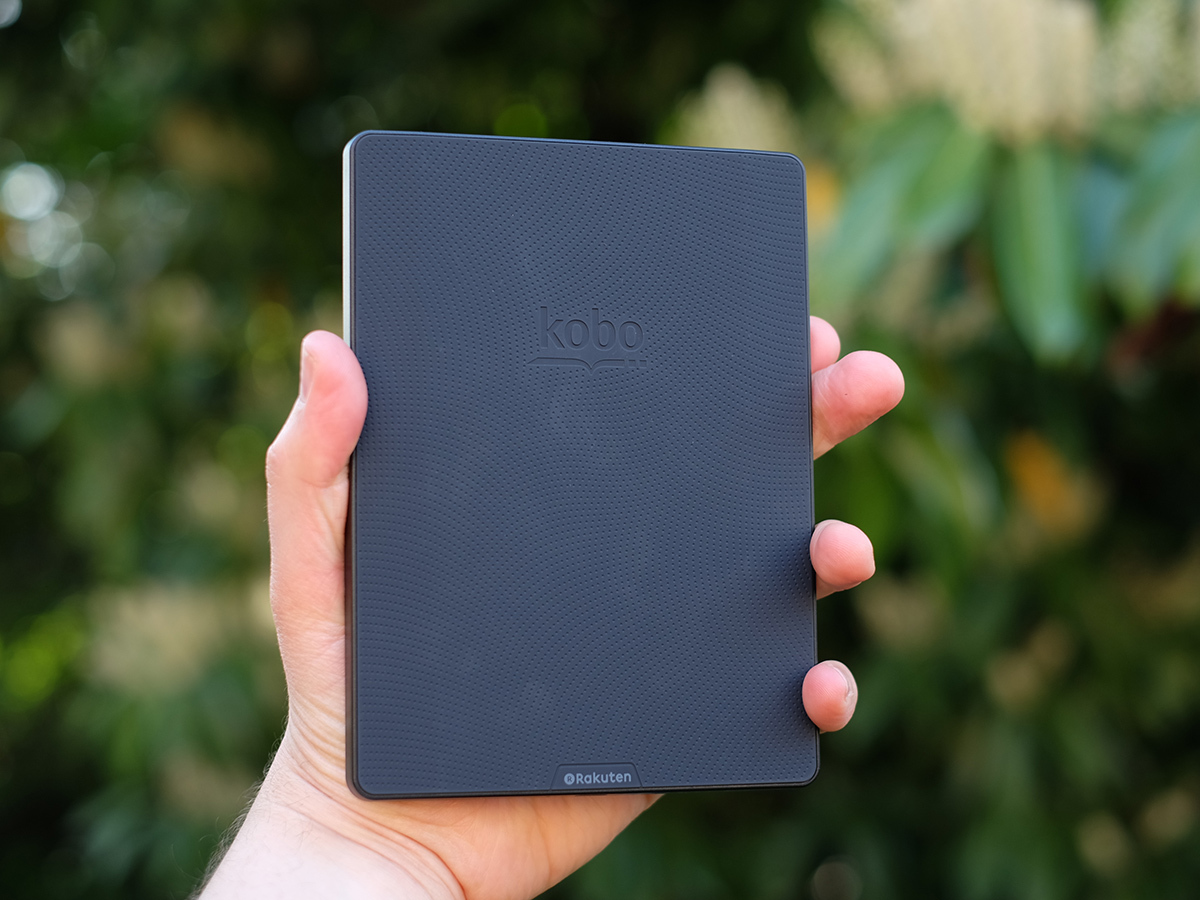 So has Kobo gone all-out on the design? Absolutely not. Ereaders never look too flashy because, well, they're just not meant to be are they? They help you hide you're reading Dan Brown-grade trash on the train, not draw attention to it.
The Kobo Glo HD is black and rectangular, its only notable bit being a dimply rubberised back, rather than the usual soft touch plastic one. I find it doesn't quite feel as nice as the soft rear of the Kindle Paperwhite, but the idea is that it gets you a less slippy surface.
We're not talking so grippy you can lie in bed with one finger on its back and expect it not to slide onto your pillow, but sure enough it's grippier than just about any other current ereader.
Although this is the latest Kobo ebook reader, and has all the latest tech, it's not actually the highest-end model. For example, the Aura-series Kobos have fully-flat screens where this one has a chunky lip just like the Kindle Paperwhite. As a result it's a bit chunkier than the Aura HD at 9.2mm thick. But do you really care?
I find a border a must-have in any ereader because you need somewhere to put your thumb. Does it really matter is it's raised or not? Not really. It's just a bit less slick.
Still, if being pretty is high on your list you might want to re-think the Kobo Glo HD. It has a two- tone grey-and-black design, the rubbery rear being greyer, that is just not all that dazzling. Whether that matters or not is up to you. I'm fine with it.
How many ppi?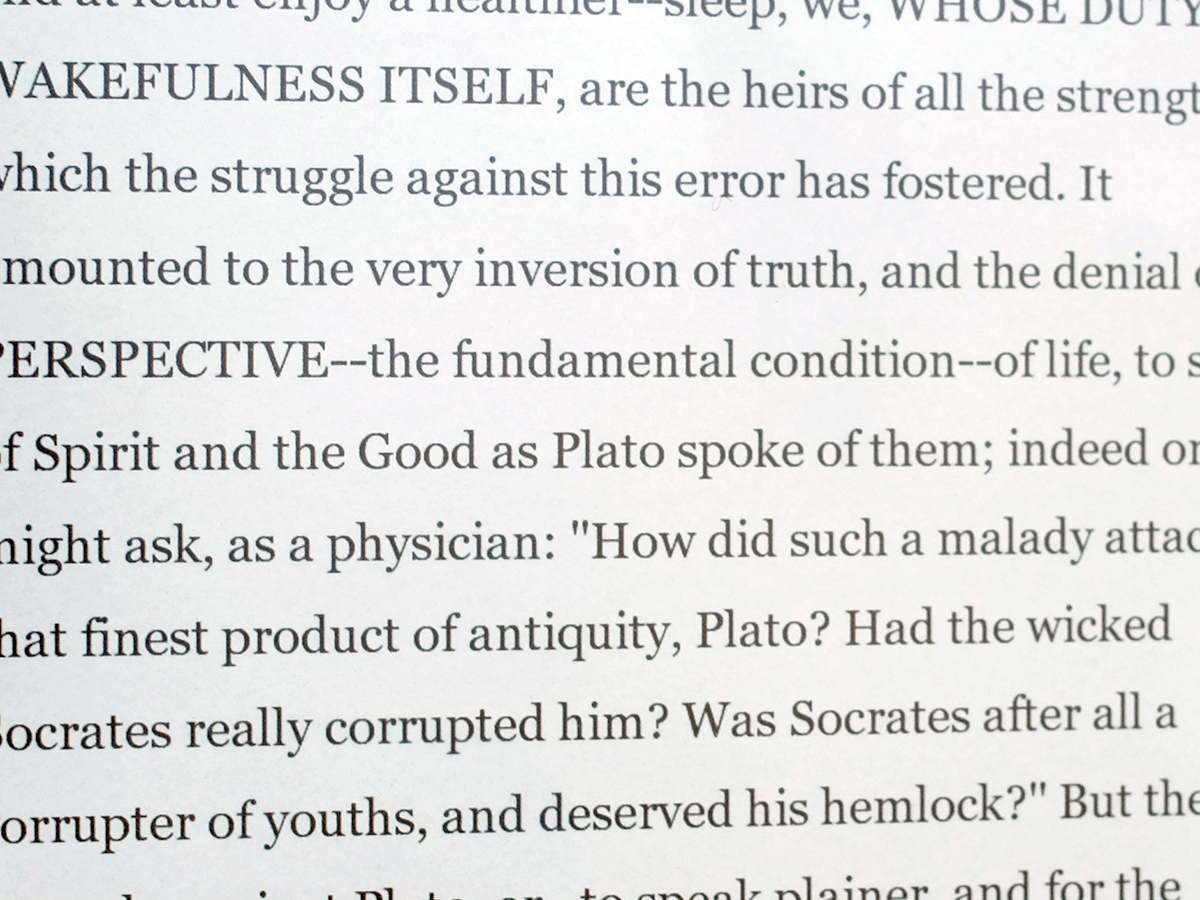 Before you get close to dismissing the Kobo Glo HD, just get a look at that screen. It's 6in across like the Kindles, but offers pretty incredible pixel density, for an ereader. The 1448 x 1072 resolution screen gets you 300ppi density.
This is enough to make text appear perfectly crisp at the sort of distances you'll be reading from. It's much sharper than a Kindle Paperwhite, for example. 'Sharp' is good, especially if you like to cram more lines on the page than you get with your average paperback.
It is possible to put too much weight on this, though. Screen resolution is a bit less important here than it is in, say, a tablet. Why? First, you're only going to be reading on the thing. And looking pretty doesn't matter quite so much when your brain's the real canvas, not the screen. Then there's the E Ink effect.
The Kobo Glo and just about every other popular reader use E Ink screens. They're totally different to LCD and OLED screens, using black and white microcapsules rather than traditional lit pixels.
These are raised and lowered as needed. So the image isn't made up of millions of tiny pinpricks of light, and there are no obvious 'gaps' between pixels. So a retina-grade screen is nice, not essential. This is exactly why we still said the Paperwhite's a solid choice in our Voyage review: it's not a Kobo-specific slight.
Kobo hasn't scrimped anywhere on the screen, though. As well as being high-res, it uses the latest generation of E Ink Carta screen. This has been around for a couple of years now, but is still what you should be looking for (and is used by the top Kindles).
Let there be light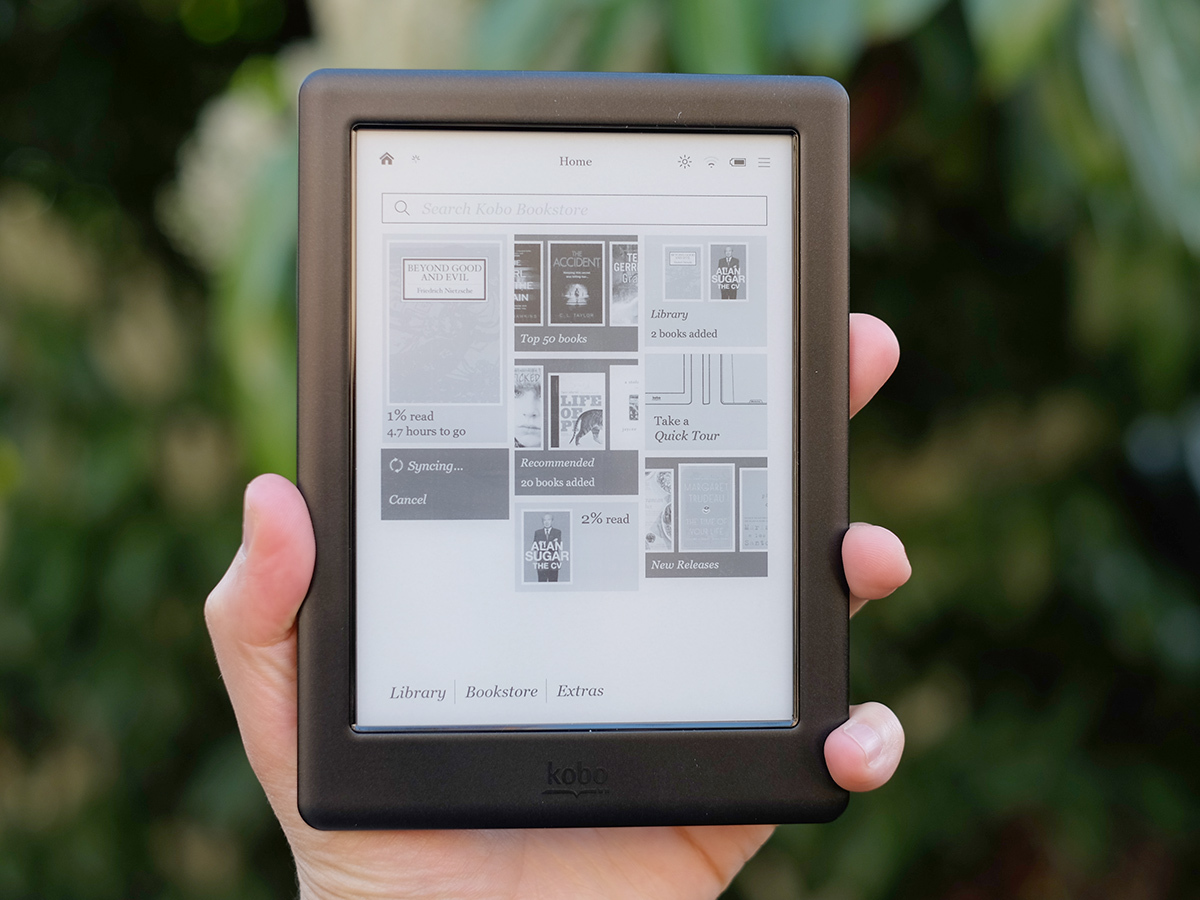 There's a backlight too, and if you're coming from using an age-old ereader or, the unthinkable, paper books, this is the bit I think might just change your life. A tiny bit. Ebook readers such as the Kobo Glo HD and Kindle Paperwhite use little lights at the side or bottom of the screen, whose output is then passed through a plastic matrix that distributes it across the screen.
It's a bit like an LCD backlight, except it lives on top of the screen instead of underneath it. And it's not going to give you eyestrain or a headache. This makes reading with the Kobo Glo HD at night just perfect, and it also makes the screen much more vibrant-looking in the daytime too.
As usual with this sort of device, the Kobo Glo HD's light is a little blueish, but it gets you nice, even coverage across the screen and goes very bright indeed.
So far the Kobo Glo HD seems about as good as a Kindle Paperwhite, but with an even better screen. What's wrong, then?
Soft bits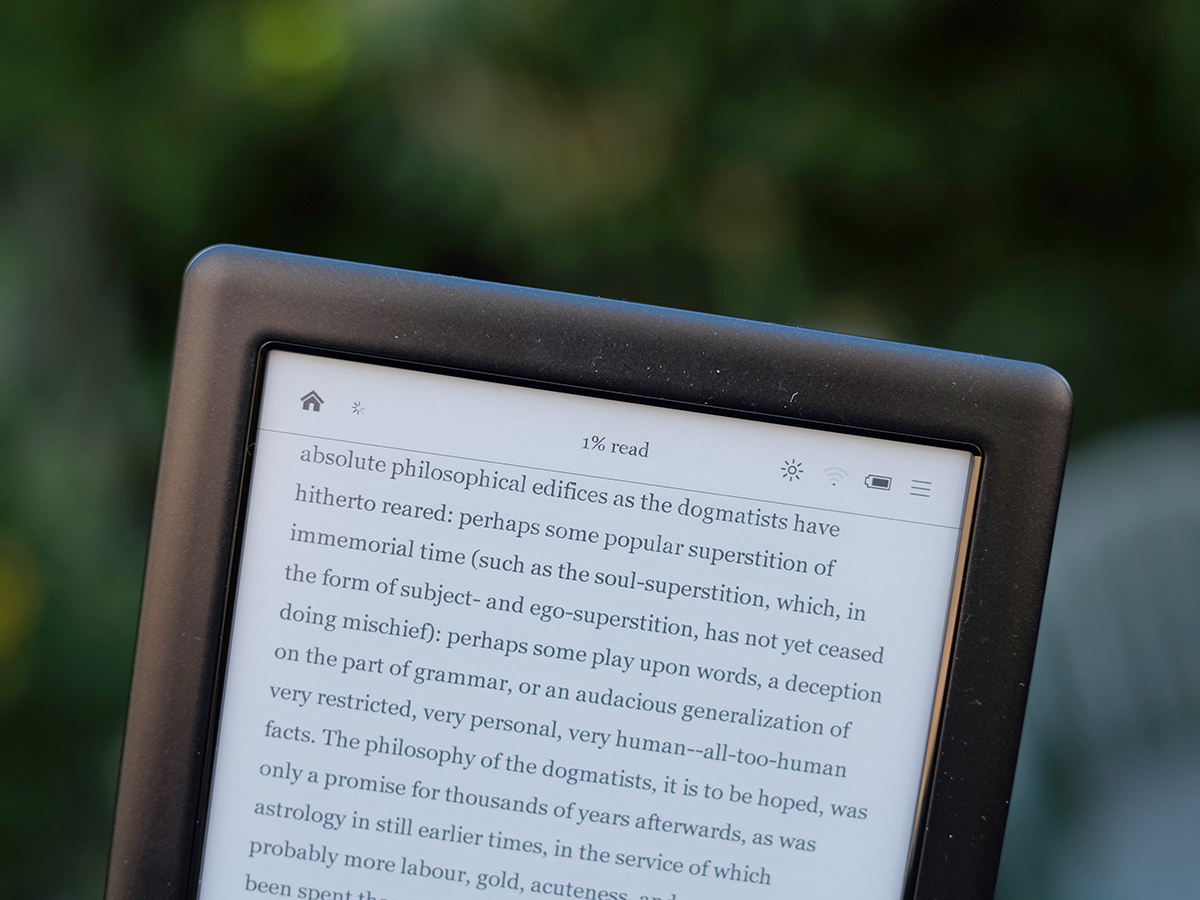 The Kobo Glo HD gets very little wrong, but it simply lacks some of the things the Kindle range gets so, so right. It's not the basic software either. While parts of the Kobo interface feel that bit sketchier and less smooth than the Kindle UI — page turns are a bit slower, for example — they're remarkably similar in some respects.
Any ereader worth its salt puts the book you're currently reading front and centre, so that 90 per cent of the time you don't need to look anywhere apart from the home screen and the book you're reading.
Look deeper and you'll find a shedload of ways to customise how the page looks too. More than you get with a Kindle, actually, if you're totting up the pros and cons of siding with or against Amazon. You can make the text and margins as big or small as you like, and there are a bunch of fonts to choose from.
This is where the Kobo Glo HD's screen sharpness comes in. I like my reader to roughly mirror what a real-life paperback page looks like, but you can fit loads more in if you like. It gives you so much scope that you can actually make the page look pretty ugly and cluttered if you're not careful.
Taking the 'more is more' approach to just the right degree, the Kobo Glo HD also supplies loads of stats about how much, and how fast, you read. While not much more than an interesting curiosity, it is pretty neat to be able to see exactly how long it takes you to read a Game of Thrones-size tome.
Like WHSmith in the cloud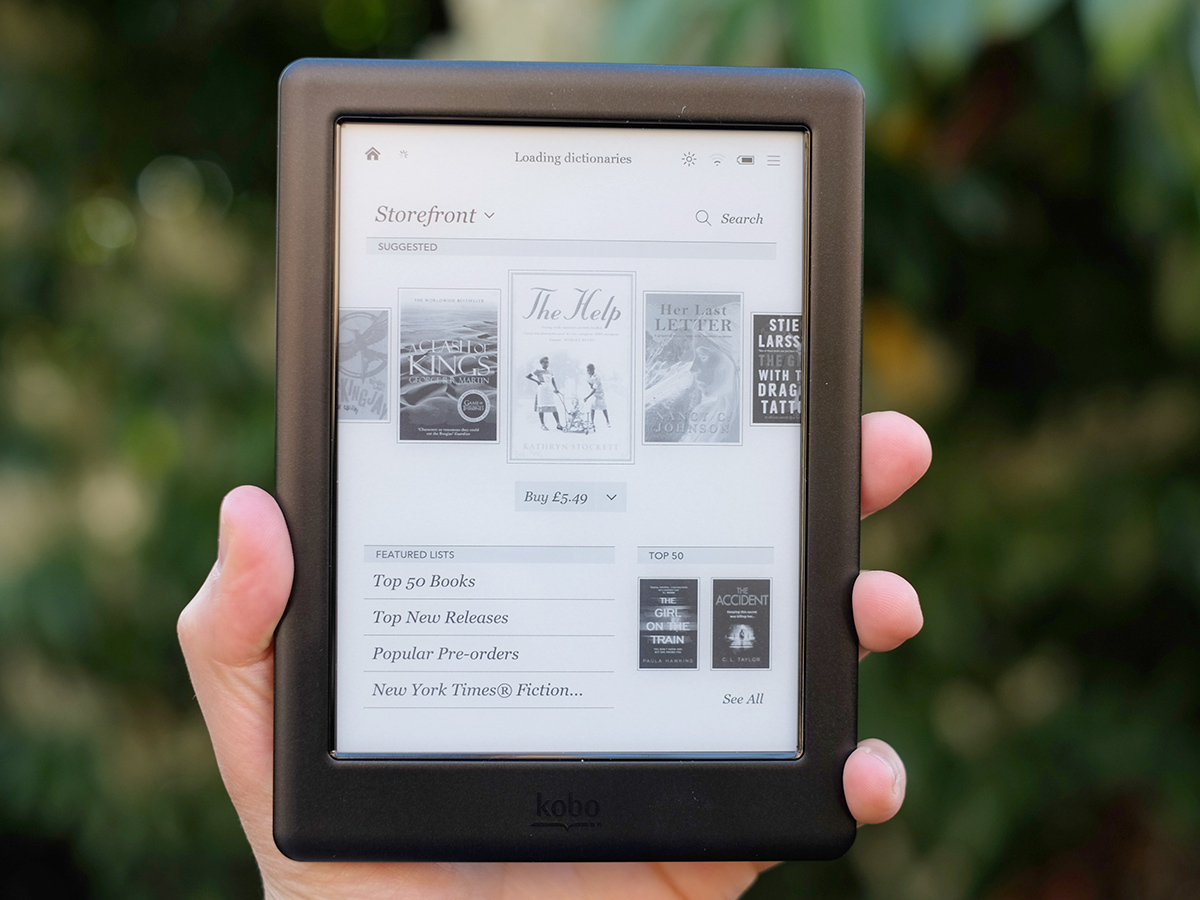 This isn't a problem unique to this Kobo or Kobos in general, but when I start to miss the Kindle is when I look for a new book to read. Kobo offers a very solid but ultimately not-very-dynamic bookstore.
It's a bit less enjoyable to browse around, there are fewer sales and virtually every book seems to be more expensive than it is on Amazon – at least in my testing. This is particularly obvious for the back catalogues of authors, where you're more likely to find paperback prices rather than bargains.
You also can't get newspaper subscriptions, which just aren't built into Kobo in the same way. Instead, there's Pocket intregration. If you don't use this it lets you save web content to read later, and it can be sync'd to this ereader.
Finding new books, especially if you like snagging bargains, isn't too hot in the Kobo Glo HD, though. It feels that bit awkward.
However, it's just the ticket if you're going to be largely using your own ebook collection. Unlike Kindles, the Kobo Glo HD supports EPUB, still one of the most popular formats. It's used for public library lending schemes in the UK too, although they're about 10 times more awkward than Kobo's bookstore as it is.
There no microSD slot here to let you expand the 4GB storage, but the internal memory is already enough for a ginormous library anyway. With its hardware bullet points nailed down, the Kobo Glo HD also has up to two months battery life, matching the Kindle Paperwhite. The whole test period rolled by without need for a single charge.
Kobo Glo HD verdict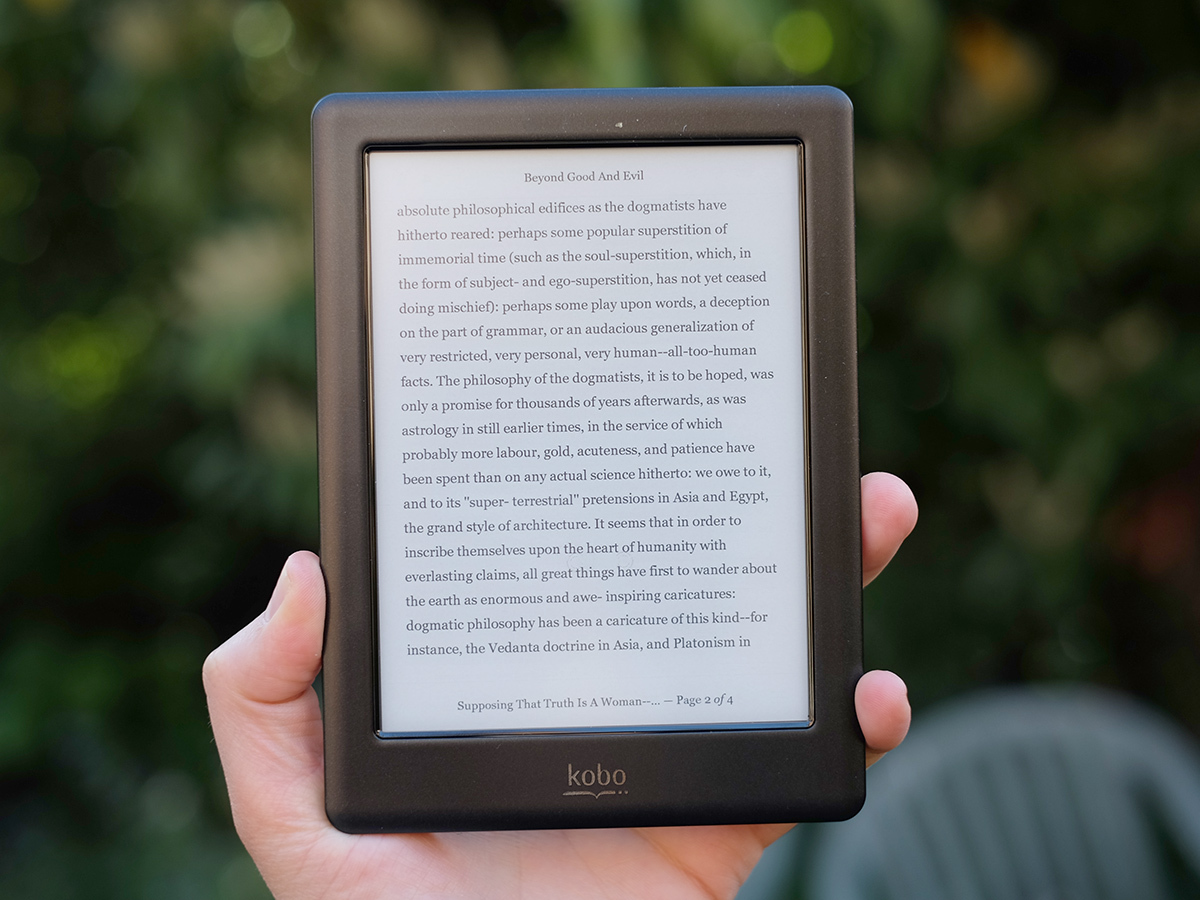 It's not flash like the Kobo Aura HD, it's not next-gen like the Kindle Voyage and it's not water resistant like the Kobo H2O. However, the Kobo Glo HD aces one of the most important aspects of an ereader: the screen. It has a super-sharp E Ink Carta display, letting you pack-in even more text into the page without it looking rough.
With the Kobo Glo HD, we've seen what improvements the next Paperwhite needs to make to catch up in tech terms. However, the slightly smoother operation and vastly superior ecosystem of the Kindle kings mean the Glo HD's HD screen alone isn't quite enough to hand it the ereader victory.
Tech specs
| | |
| --- | --- |
| Screen | 300ppi 6in E Ink Carta |
| Storage | 4GB |
| Battery | Two months |
| Design | Rubberised back |
Stuff Says…
Kobo cuts out the flashy extras to bring you one of the best ereader screens at a pretty affordable price
Good Stuff
Super-sharp screen
Grippy back
Good battery life
Bad Stuff
Kobo store lags behind Amazon
Not all that pretty, is it?
A bit slower than the top Kindles