HTC One review
Can the HTC One topple the freshly crowned Sony Xperia Z from the Android throne?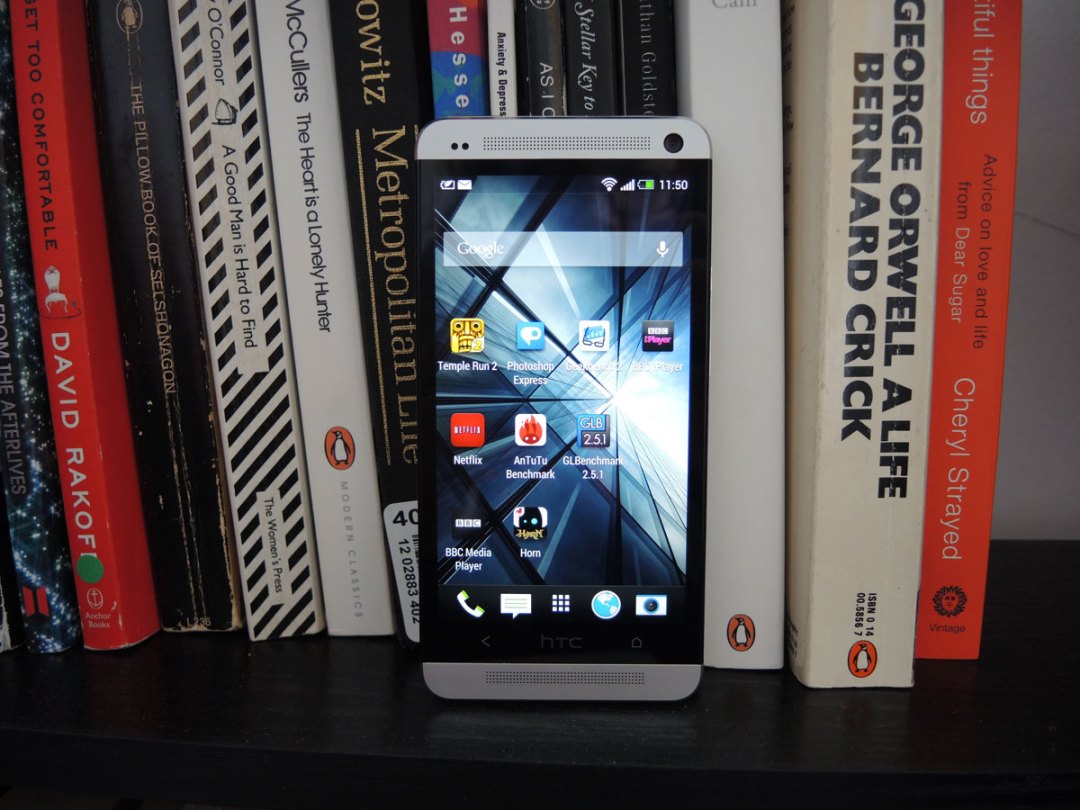 Samsung and Sony may steal much of the smartphone spotlight these days, but HTC is poised to leap from the shadows with the new One – a heady blend of 1080p screen goodness and oodles of quad-core processing power.
With its finely machined metal shell, this phone sets new standards in Android hardware design, and marks the debut of Sense 5 – the simplest, most polished version of HTC's Android skin yet. As if that were not enough, HTC's new flagship packs its own answer to the smartphone megapixel debate, the unique UltraPixel camera.
Is this the One we've been waiting for? 
Design and build: a rare beauty
The One is an object of rare beauty. Its comfortably curvy aluminium body with diamond-cut edges and reassuring weight make it a handset you'll want to show off. It's almost perfect: only the Beats Audio logo on the rear may put you off.
Slim plastic strips outline the two integrated antennae, while speaker grilles top and bottom give the One a dose of retro charm. You can't swap the battery or slot in a microSD, but we think the ingot-like build is fair recompense. Hands down, it makes the best impression of the current crop of flagship Android smartphones thanks to a design that even Apple's elite design team wouldn't sniff at.
That said, with only 32GB on board and no expansion slots, storage may an issue for voracious media collectors – get yourself a Spotify Premium account, or you've got no chance.
Screen: the best we've ever seen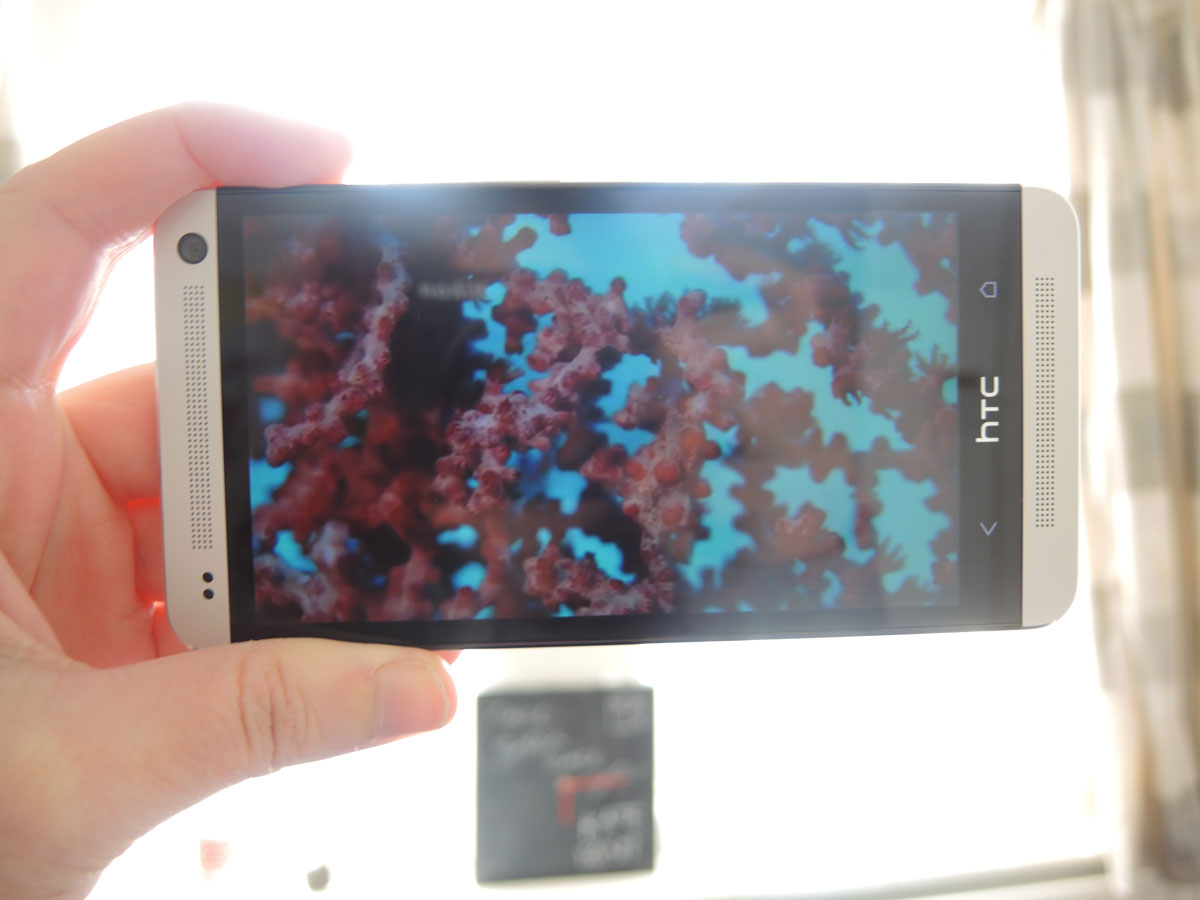 This is the best screen we've ever seen on a phone. Really.
The One's display is 4.7in and 1080p, giving it a ridiculous 468ppi. But that's only half the story. Colours are vibrant but never over-saturated, whites are pure, and movies look superb at any angle (unlike with the Sony Xperia Z, which suffers when tilted upwards). The HTC is super-sharp, using an SLCD display as opposed to the S4's PenTile, making for ultra-crisp text, too.
We prefer the HTC One's colour palette to any of the Samsung Galaxy S4's myriad options (none of which are really satisfying). But it's a closer call between the HTC and Sony: the Z can look more natural at times, but blacks could be richer. To the Sony's detriment, it's a 5in rectangular display makes it harder to hold single handed than the One.
Sense 5: we like it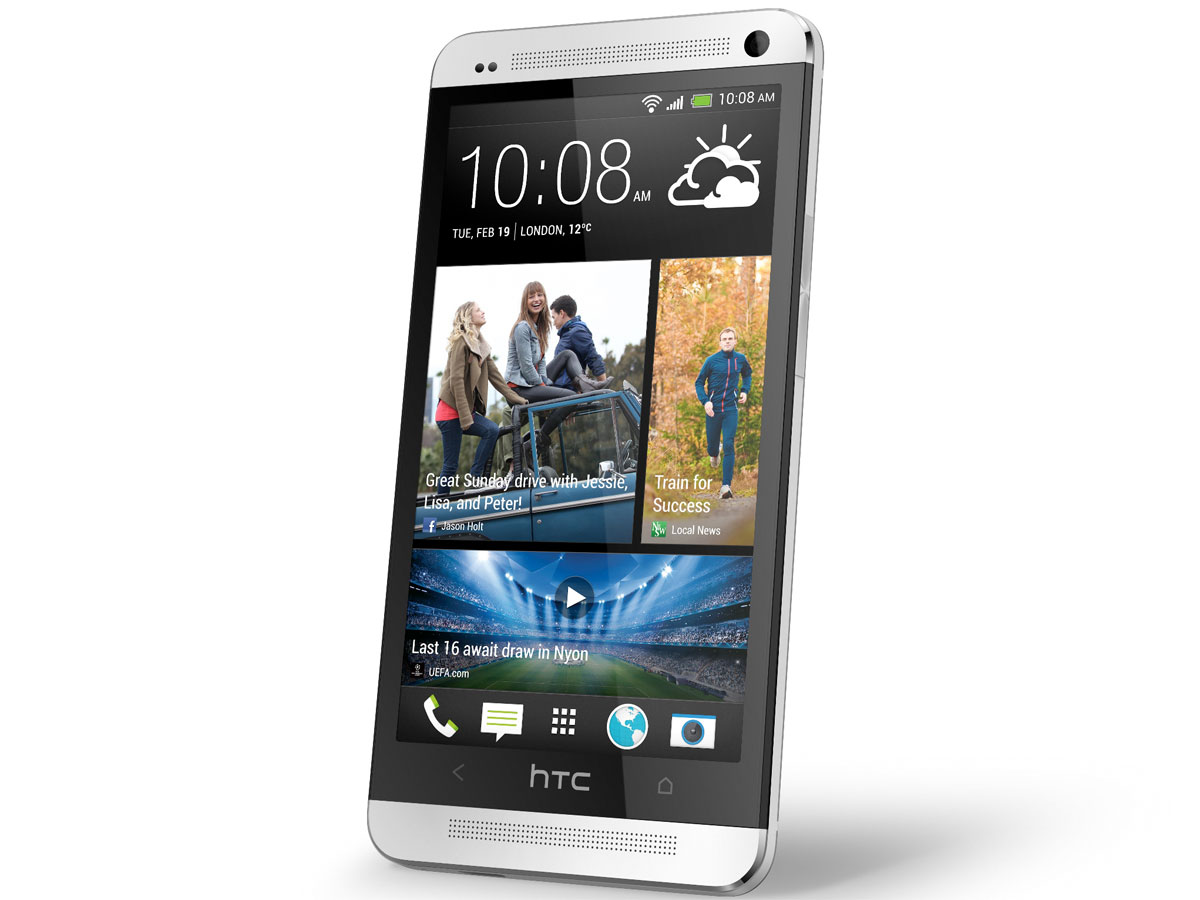 The One runs HTC's latest Sense 5 skin on top of Android Jelly Bean 4.1.2, and we like it. It drops the multi-tasking button in favour of a double-tap of the home button, which is a neat touch. The 3D carousel has been ditched for a clean grid of open apps, and there are plenty of clever new features like BlinkFeed and Zoe (see below). Overall, it's a big win for HTC.
Some of the icons are a little low-res and clownish, but extra features, such the social integrations in the People app, are easy to ignore if you don't want clutter. And though the One might be waiting for a few features only found in the latest 4.2.2 build of Jelly Bean (as seen on the Galaxy S4), none are deal-breakers.
There are a few tweaks you can make to Sense 5 straight out of the box. We recommend swapping your app drawer to a 4×5 grid to make full use of the space, and if you plan to use the built-in keyboard, uncheck foreign languages in settings to avoid switching to French every couple of words.
Performance: fast is too slow a word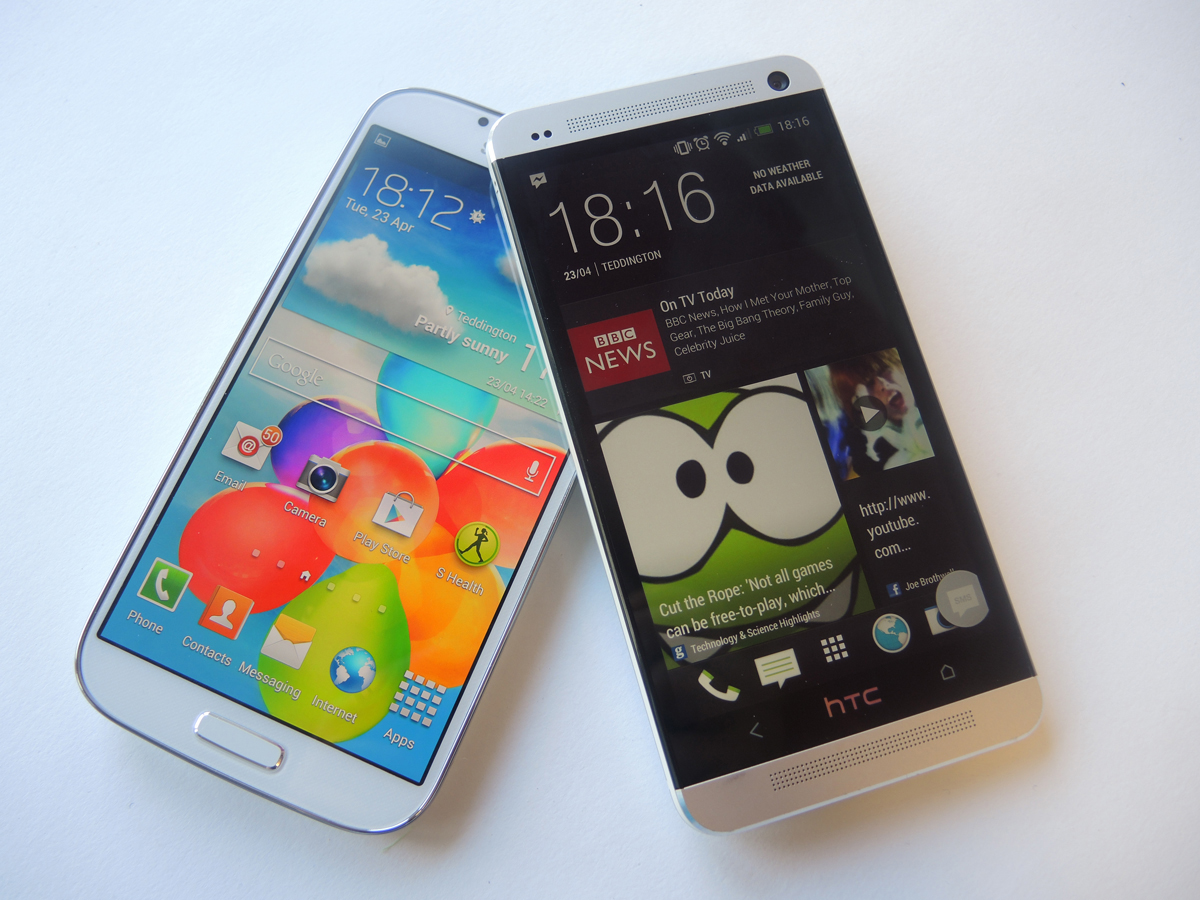 This is a ludicrously quick phone, running as smooth as an ice cream-powered Merc.
With an EE 4G SIM installed (and, of course, coverage), web pages appear instantly, while the One's quad-core Qulacomm Snapdragon 600 chip tears through multi-tasking, the heaviest of Android games and even Google Maps' satellite view. It's all but impossible to force lag from this phone – no matter how many apps we installed and switched between, it wouldn't slow down.
For the number crunchers among you, the HTC One did very well in the usual benchmarks tests. Excellent grades include a score of 2678 in Geekbench 2 and an onscreen score of 3573 frames at 32fps in GL Benchmark's Egypt HD test (besting the Xperia Z and Galaxy S3). The One also scored a speedy 1411.4ms in SunSpider's Wi-Fi browsing benchmark, making it faster than the likes of the Nexus 4 which limped along with 1885.4ms.
Is the Galaxy S4 faster?
The S4 destroys its nearest rivals in the usual benchmarks: on Geekbench 2 it scores a whopping 3236 (versus the HTC One's 2678) and on AnTuTu, its 24,280 score is some way ahead of the Xperia Z's 20,582.
Over on GLBenchmark 2.7 it's much the same story with a score of 4591 at 41fps on the onscreen Egypt HD test – the HTC managed 3573 frames at 32fps by comparison. That said, our test model of the S4 showed signs of lag in use, possibly due to the early version of software installed on the review sample.
Then again, it could be that – once again – the numbers don't tell the whole story…
Battery life: will get you through a day
Battery life is only average – in normal use we found the 2300mAh battery will last a day, perhaps less for power users. The Power Saver and Sleep Mode will be your friends here. But unlike the Sony Xperia Z, you can't whitelist apps such as email to keep updating you even when everything else stops pulling in data.
So what are the main culprits for draining juice? Zoe is best left alone if you're worried about lasting the day, but Sense itself needs a fair amount of power too. Plus it's best to stick a brightness toggle on one of your homescreens.
For the record, the HTC One lasted just over eight hours in our video rundown test on medium brightness with Wi-Fi on, a SIM in place and no power saving activated.
That sounds impressive, but as we said, the One will need overnight charges. If you do find your handset is dead by 5pm every day, there's a £45 HTC External Battery Bank, which contains a 6000mAh battery. We'd also recommend the excellent £90 Mophie Juice Pack for HTC One – it'll double the One's battery life, and give it some extra protection.
BlinkFeed: oversized Flipboard widget
Think of BlinkFeed as an oversized Flipboard widget. It pulls in image-heavy news stories from partners and your social networks to stream down one of the homescreens. The choice is limited for now – so there's a chance your favourite media outlets won't have signed up yet – but that should change soon.
Either way, it's an energetic alternative to Windows Phone 8's Live Tiles. It delivers personalised news – including a Stuff.tv feed – in some style, although all those internet goodies may become an overwhelming welcome for some. If so, just move them over a page to the left of your regular homescreen.
Sense TV/IR: yes, it works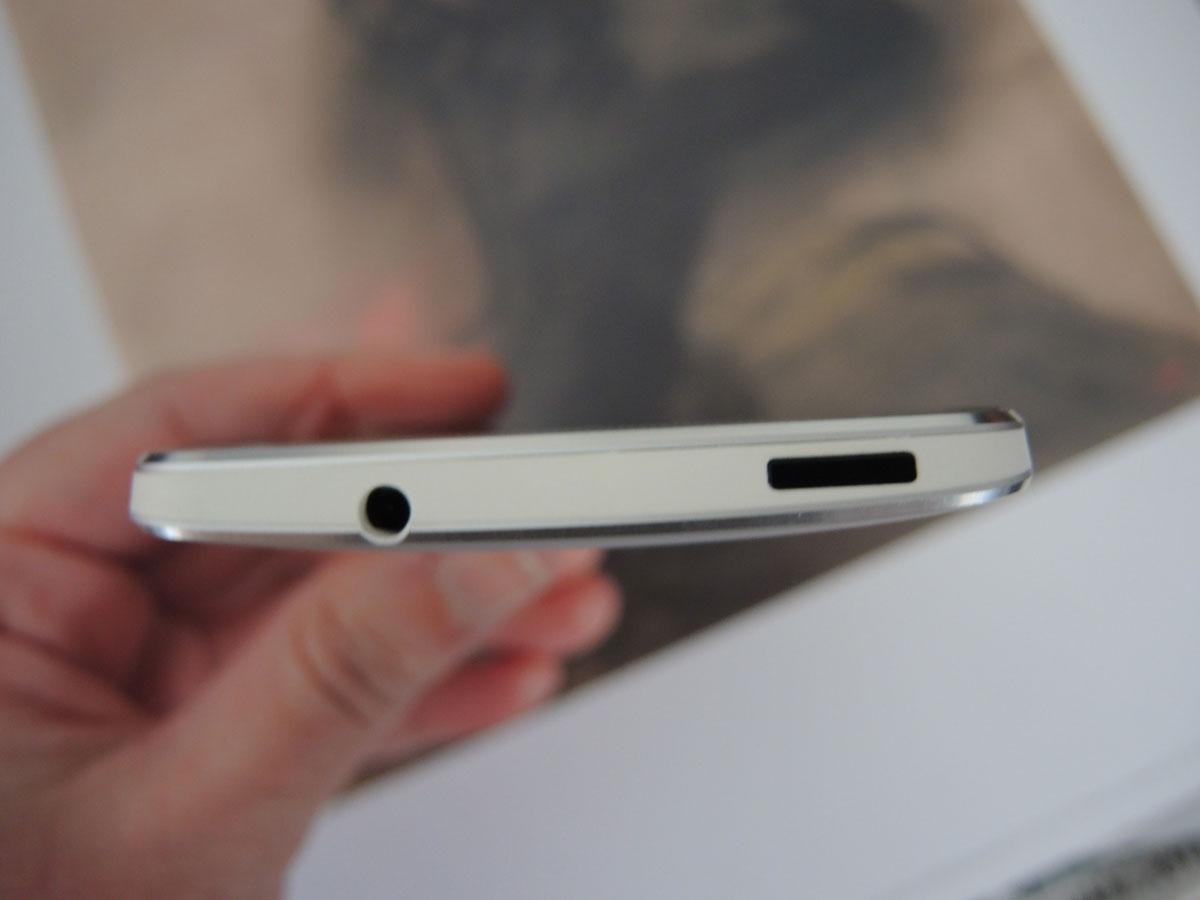 In the app drawer you'll find TV, which, once you've selected your Freeview/Virgin/Sky sub, pulls in programme guide info – though it's not that pretty. You can also set up the One to control your TV and home cinema kit via the power button which doubles as a handy IR blaster. A stunner of a smartphone and a universal remote? Yes please.
Sound: loud and powerful
The symmetrical BoomSound speakers ensure your movies and games are accompanied by loud, powerful sound. It's one of the few handsets we can think of with external speakers that are good enough to act as an ocassional sound system; show a YouTube video to friends, and you won't be ashamed of the accompanying soundtrack. Pop headphones in, and tunes are punchy and detailed – perhaps not quite as weighty as you'll find with a Nexus 4, but certainly an improvement on the Galaxy S4. Beats Audio – as ever – is best avoided.
Camera: superb in low light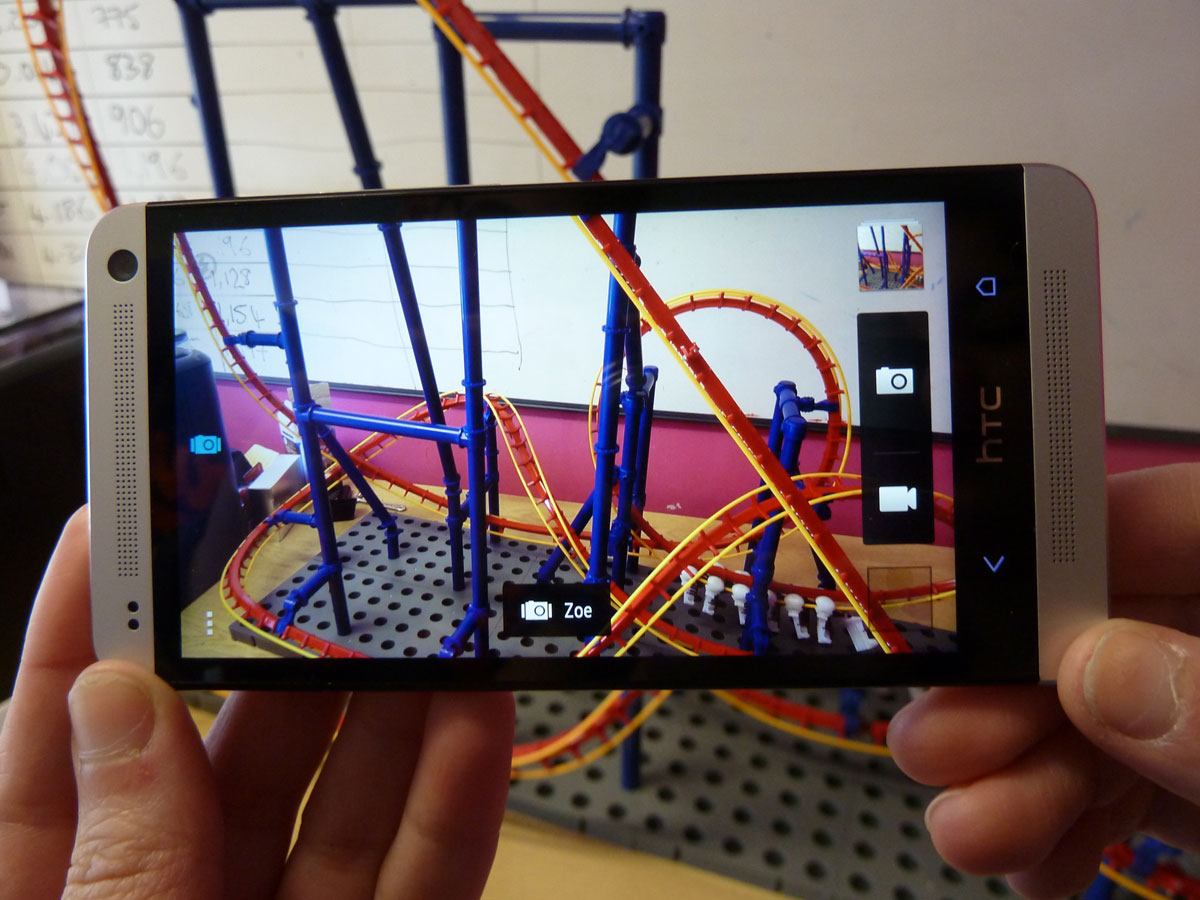 The UltraPixel gamble (fewer pixels but larger in size) has partly paid off, as HTC has equipped the One with a very versatile rear cam: it captures accurate colours, is superb in low light, has lots of fun filters and Zoe (see next section) means you won't miss action shots.
1080p video is also impressive, but stills don't stand up to being blown-up as well as those from some rivals and you can't zoom far compared to the Galaxy S4. More than fine for Facebook uploads and 4"x3" prints though.
HTC has also rolled out an update to its UltraPixel camera, improving detail and pumping up colours so that they're not always 100% true to life but look gorgeous. Still, based purely on camera the Galaxy S4 would be the phone we'd take out with us: it's light and easy to set up shots with and shoots the sharpest, cleanest video footage out of the three top Androids.
HTC Zoe: living pictures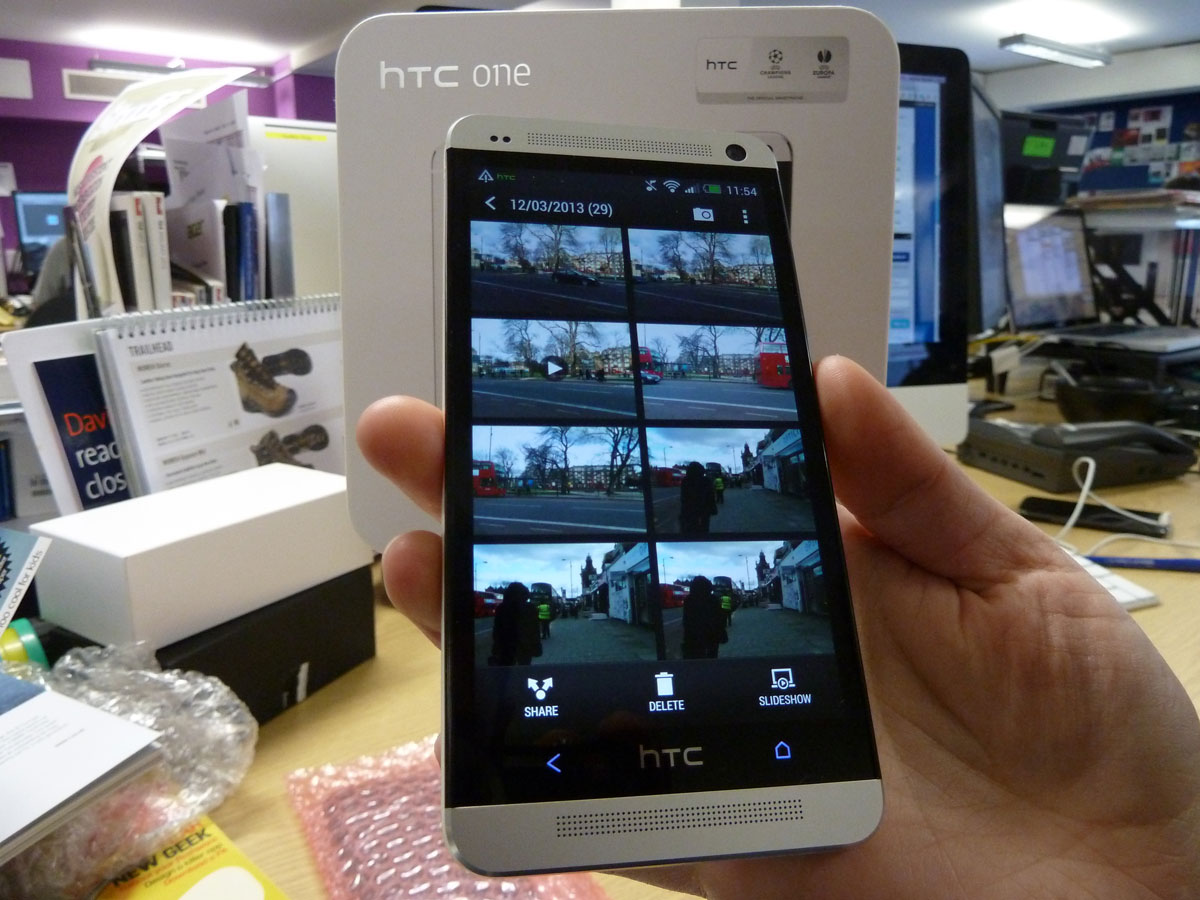 Zoe (as in 'zoetrope') really gives your gallery some soul – by turning it into a set of Harry Potter-style living pictures. By capturing footage and extra snaps (20 to be exact) before and after each shot, you can scrub through the moment post-Zoe to pick the best frame – it's seriously handy.
Unfortunately, it also results in a rapidly-expanding collection of photos, Zoes and videos which could end up in your gallery being a chore to keep under control. Be careful with Dropbox auto-uploads here too – it can get chaotic.
One vs Sony Xperia Z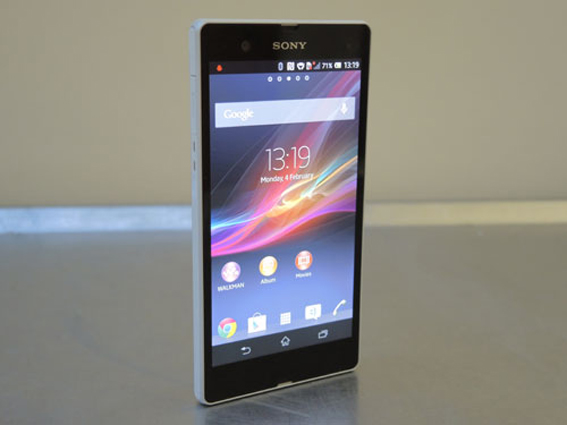 The Xperia Z has a more relaxed colour palette for watching flicks, some of the best audio skills we've heard from a phone and crazy waterproofing. But the Sony's angular chassis can be uncomfortable for some (unlike the perfectly formed HTC) and the viewing angles are less impressive than those of the always-stunning One screen. For most gadgeteers, the One comes out on top – for more spec and feature comparisons of the Xperia Z and HTC One, read our Versus.
Verdict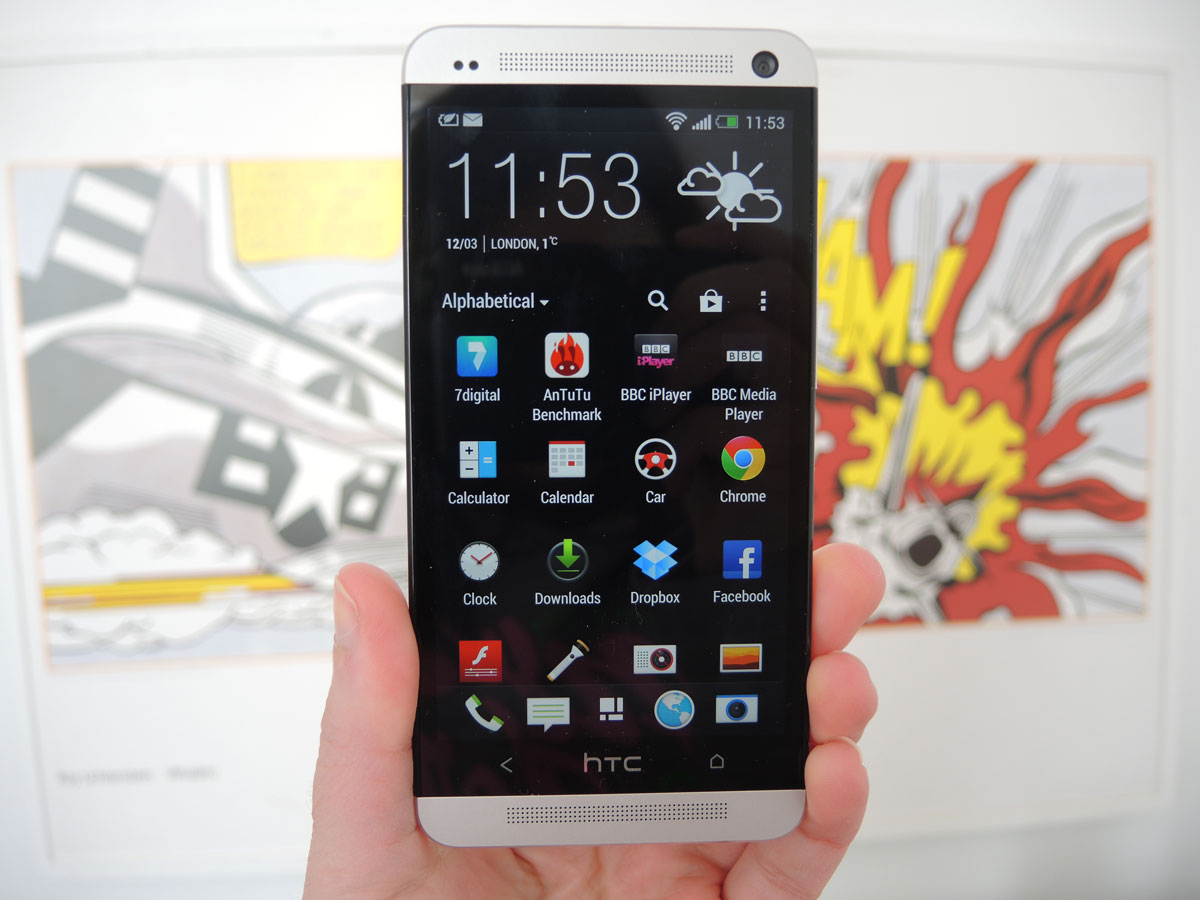 The Nexus 4 showed us how Android should be done, and the Xperia Z gave us full HD and a sleek, waterproof build. But until the HTC One, we'd never really fallen for an Android phone. The One takes the customisation of Android, the liveliness of Windows 8 (in BlinkFeed and Zoe) and the premium styling of Apple to create a very special smartphone indeed.
So despite a mighty onslaught from the Galaxy S4, the One is still the phone we'd buy. For storage and camera (just), it's the S4. For media and waterproofing, go for the Xperia Z.
But for everything else – using apps and games, browsing, messaging and sheer pride of ownership, it's the HTC One. It's the most desirable Android handset ever, running more slickly than any rival and with a screen that makes us swoon. And that's why it's – still – riding high in our list of the best smartphones in the world right now.
Stuff Says…
With killer looks and to-die-for performance, the HTC One is our new Android love affair
Good Stuff
It's a looker
Eye-lickingly great screen
Universal remote control
Bad Stuff
Average battery life
Stills don't look good blown up