Hannspree SportWatch review
Can the first truly budget wearable take fitness tracking to the masses?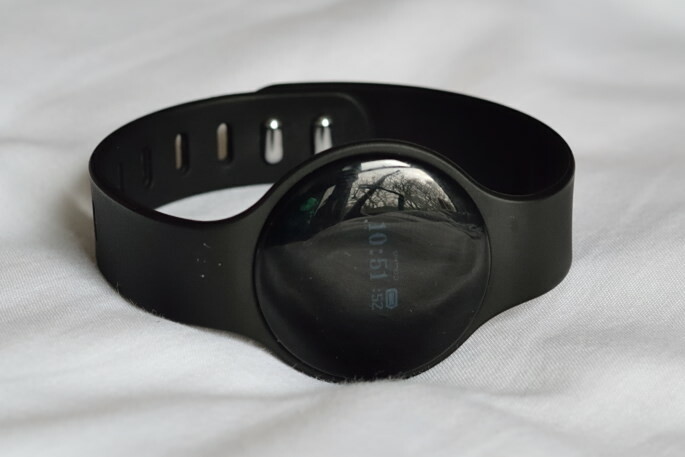 What should a £40 fitness tracker do? Or, if you're Hannspree, a £40 'sport watch'?
Everyone generally wants something different – heart rate monitoring if you're a jogger, GPS if you prefer two wheels, a partner smartphone app that actually works if you're a normal human being.
You get none of this with the Hannspree. "For £40," you might say, "it would be rude to expect so much!" That may be true, but with what limited functionality the SportWatch has, will the lower price tag be enough to make it a viable and attractive alternative to the mid-range monitors already on the market?
Design and build
The Hannspree isn't a bad looker. Sure, its silicon straps aren't exactly svelte, but they do feel durable, which is something that can't be said for all fitness trackers out there.
In the box, Hannspree includes two wrist straps (black and blue) and two dongle straps (also black and blue). The 'disc' of the watch itself can be popped out and swapped between these depending on your preference, which bodes well for aftermarket accessories (selfie straps, anyone?), whilst silicon extrusions keep it securely in place and maintain its splash resistance (the one time it did fall out was something of a mystery).
You won't forget you're wearing the SportWatch. It doesn't have the lightweight allure of the Jawbone Up 24 and the prominent 'disc' sits raised from the wrist; that said, the strap is comfortable enough for most sports activity.
The strap does feel pretty secure, working on a tooth-and-slot mechanism, though the 'disc' itself came out of the strap twice without me noticing – not something you'd want whilst running on a trail.
User interface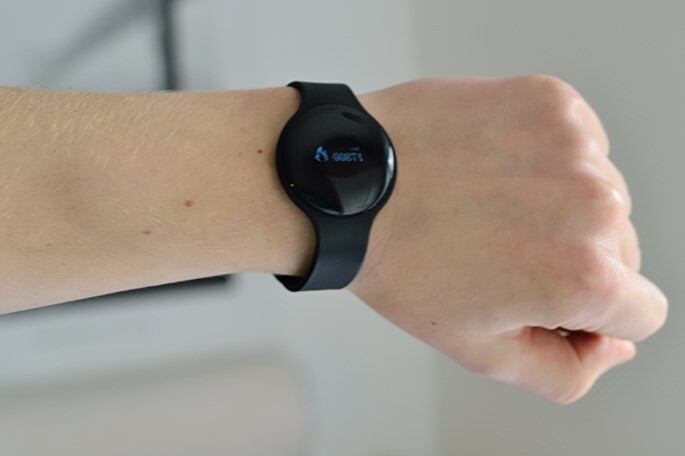 So, what can the SportWatch do?
Not much, it seems, other than count steps.
Keeping expectations low in view of the £40 price point, the Hannspree egregiously fails to deliver even on the basic claims of its promotional material.
Yes, it does have an OLED display. It isn't, however, a remarkably good one. The screen is actually a narrow invisible bar across the middle of the circular plastic front, which comes to life when you give it a firm tap.
A first thwack brings up the time, date and battery remaining. Keep hitting it to scroll through steps, distance, calories, sleep mode and bluetooth status. It's about as subtle as a slammed door, but it works.
As for the pixel-pushing visage of the Hannspree, it might be forgivable if you could actually see the screen outdoors. Which you can't.
Partly due to the sheer reflectiveness of the plastic housing and partly because the screen is so dim, any hopes of using it on something as adventurous as a run were quickly dashed. The need to tap the watch hard to wake it up doesn't help your focus whilst running, though it does add the fun game of lamppost avoidance to every workout.
Sports functions and step tracking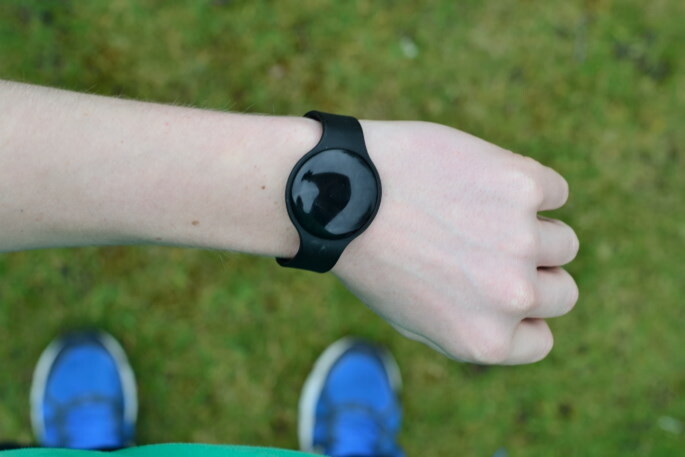 You're not really missing out, though, as the Hannspree is about as useful as a sports watch as a pocket sun dial. There's no timer function, no option to select a particular activity and no possibility of setting goals or targets.
Even its most basic functionality, step tracking, is shoddy. For a device that relies on physical taps to wake it up and use it, the Watch isn't particularly good at differentiating between those and steps. Good news if you're an avid menu browser: it'll record hundreds of steps before you even get out of bed. Bad news, of course, if you wanted even a semblance of accuracy in the data.
Accurate step tracking is notoriously difficult for any wrist-mounted device and even the best ones out there are hardly step-for-step accurate. But for a device that relies on pedometer functionality as one of its headline (almost sole) attractions, it's woeful that, according to it, I walked 1.2km whilst sitting on the bus and a further 500m whilst drinking coffee (vigorous sipper as I am, this seems optimistic).
Things aren't so bad if you use it as more of a holistic figure, Fitbit-esque: rather than seeing the number as a step count, I regarded it as some notional measure of my activity that day. Lifting weights recorded around 800 steps, playing the drums 1500.
Even so, the hyper-sensitivity of the tracker means accuracy is severely low. It also means that the basic reminder function, telling you to "Do some exercise!" after a period of time you can select through the app, barely ever worked because it believed I was constantly walking. When it did work, it was dismissed with a simple tap – not likely to motivate more sedentary users.
Sleep tracking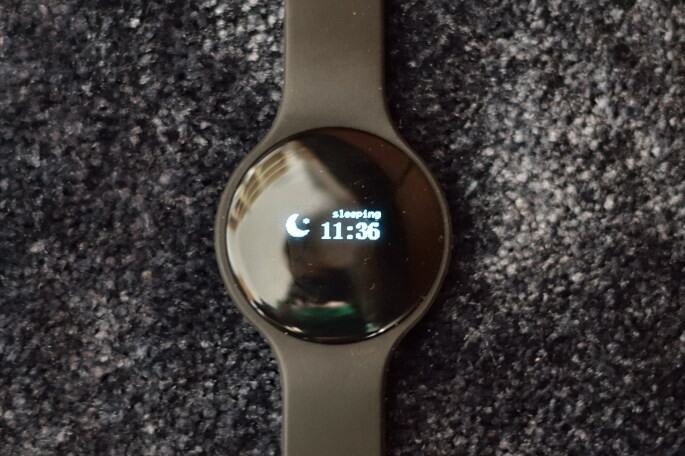 It didn't even want me to get out of bed. Granted, the alarm did go off, but it vibrated just three times. Perhaps if you're a light sleeper this would see you up and at the day, but for us mere mortals who need the smell of strong coffee and fresh bagels to stir from slumber, three meek vibrations were never going to work.
Then again, there's no way of knowing if you were ever asleep. At least, the sleep tracking function would have you think so: you have to tell it you're asleep, which takes a simple double tap, but after that the Watch seems to go haywire.
Like a pet confused by its owner's slumber, the device, having failed to wake me up because the clocks had changed and it hadn't, told me I'd been sleeping for 1038 minutes (17 hours), whilst having also apparently walked 3.2km. That's some hardcore sleepwalking.
Bluetooth connectivity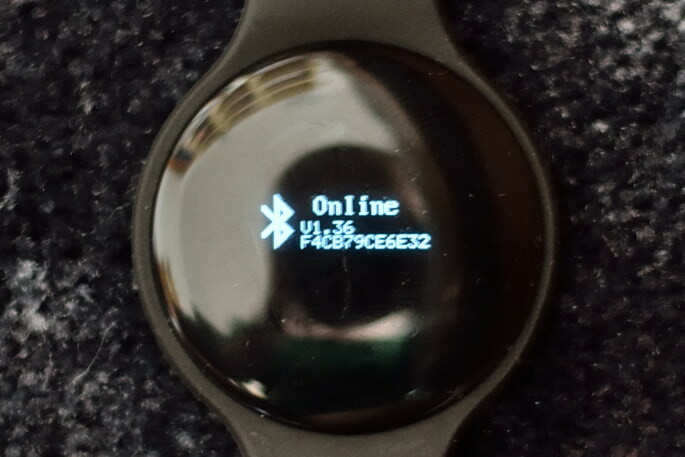 And then we reach the partner app. Or at least, we do, once you've paired the watch with your phone, which took two and a half hours, only to disconnect again. Eventually having worked out that you actually have to leave the app open, not just background running, I was able to test out bluetooth functionality.
Once paired, the watch performs a modicum of smartness, alerting you to calls and texts as they come in. It doesn't, though, tell you who's calling or give you a message preview, meaning its only function, like a hyperactive toddler responding to a doorbell, is to give you a second, quite violent, vibration in addition to your phone. Still, perhaps this would be useful if you left your phone in a different room.
The app
What about the app? Strangely, Hannspree hasn't made the HSW app available on the Play Store. If you're on iOS you can download it directly form the App Store, but Android fitness fans will have to side-load the APK via an SD card from the Hannspree website.
This oddity aside, it's a downward spiral from here.
If done well a simple app can be great. Google Fit, for example, nails it, by giving only basic data but in a gradually filling circle, motivating you to reach your targets, whilst using your phone's GPS to periodically track where you've been.
The Hannspree app does not do that. Whilst connected, it does give you live data from the Watch, showing steps, distance, calories, time and battery level. Similarly, it will show you historic daily activity and sleep data, displayed in a fairly dull list. But that's about it.
Should a sports watch be there to track you, or to motivate you? The Hannspree barely does the former and certainly not the latter. Finding useful data through the app is a chore, days being listed oldest-first, and even when you find what you're looking for you can't do anything with it.
The app gives you no averages, no graphs, targets or goals, just a long list and simple star ratings. It wouldn't be so bad if you could export the data or pair the watch with other apps, but you can't.
The instructions stated that the watch should auto-sync – this didn't happen once. On three occasions attempting to sync data manually actually wiped the watch, whilst other attempts saw completely inaccurate figures appear in the app.
The micro USB port on the Watch sparked hopes of computer connectivity, but these were quickly dashed. The port is, it seems, simply for charging the Hannspree, though it does so in under an hour, meaning when you do have to take it off it isn't for long. Managing three to four days on one charge felt quite reasonable, though anything less would have been the nail in the coffin.
Hannspree SportWatch Verdict
In the end the Hannspree is a disappointment. We've seen reasonably priced tech surprise us before and, though at £40 it was never going to be a world-beater, the SportWatch's failure even to achieve basic functionality is fatal to its appeal.
Much of what's wrong with the device comes down to the app – a software overhaul might make it that bit more appealing, and this is something Hannspree could fix quite easily. Targets, better alerts and a simpler data display would do a world of good, and a firmware update of the watch itself to add basic functions such as a timer would help.
But the sad fact is, despite valiant efforts to save the pennies and put a watch on every wrist, the SportWatch just doesn't deliver. It's let down by poorly functioning hardware, limited firmware and terribly implemented software, leaving you little better off than with a £5 pedometer.
Tech specs
| | |
| --- | --- |
| MCU | NRF51822, ARM Cortex M0 16GHz |
| Bluetooth | 4.0 BLE |
| Battery | 50mA/H |
| Display | 0.68″ OLED |
Stuff Says…
Despite high hopes for this budget ticker it fails to live up even to its own, basic, claimed functionality
Good Stuff
Fairly sleek design
3 day battery life
Simple interface
Bad Stuff
Inaccurate tracking
Terrible partner app
Very limited functionality