FIFA 23 review: the final whistle
While the name might be being retired, the game itself is still (mostly) beautiful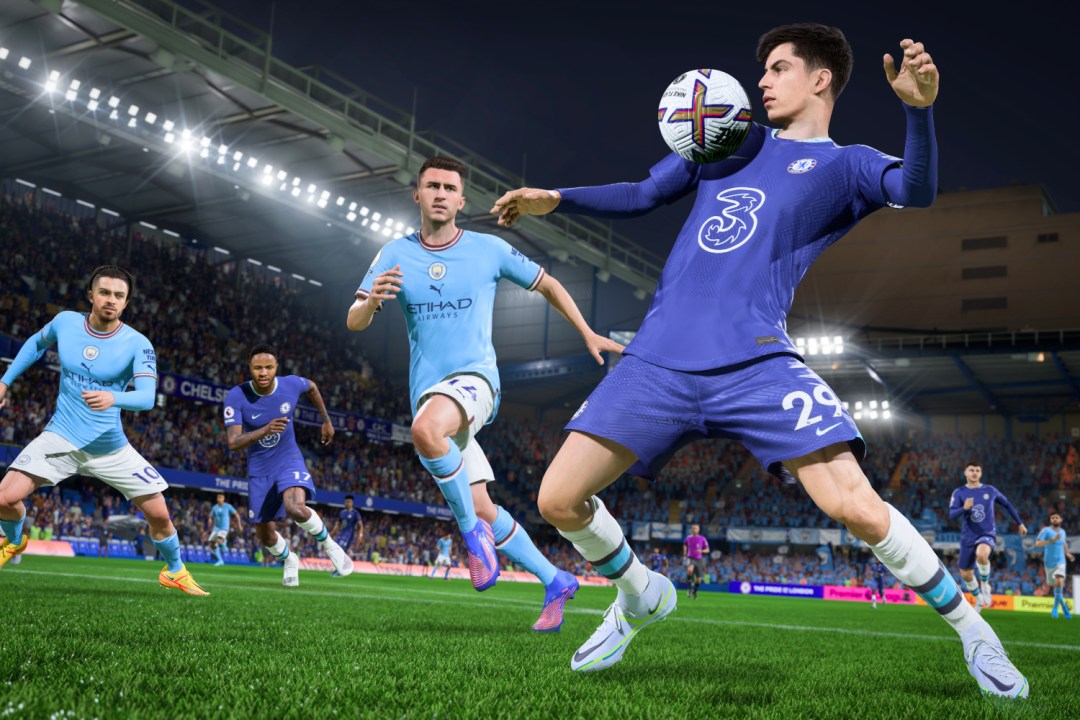 Like José Mourinho parking a bus, Watford sacking another manager, and Jurgen Klopp moaning about fixture congestion, no football season is complete without a new edition of FIFA.
This year's game, the last one to feature the moniker before it changes to EA Sports FC in 2023, gives you plenty of opportunity to live out your footballing fantasies, whether that involves trying to win the Champions League with Grimsby Town or putting together a world-beating squad filled only with players called Harry.
Can it end the FIFA era with a man-of-the-match performance?
Feel the power
The FIFA you play in October is never the same as the one you play by the following August, such is the amount of post-launch tweaking that goes on by EA as players discover the game's strengths and weaknesses. But right now there's a real fluidity to the way FIFA 23 plays, with slicker passing and well-timed use of the sprint button affording you more time and space than in last year's often slightly congested matches.
Teammates are better at looking for space in order to give you passing options, which rewards patience in attack, but you still need to play with a decent tempo to cut through a well-organised opposition defence. It feels like players are more responsive to movements of the left stick alone, which gives you more control both on and off the ball, plus you can play long, sweeping passes with more confidence.
The most conspicuous addition to your attacking arsenal, though, is the new power shot, which does exactly what it says on the tin. Hold down both shoulder buttons when you shoot and the player in possession will unleash a thunderous drive that looks like it could take somebody's head off. When one-on-one with the 'keeper these undoubtedly increase your chance of scoring, but aiming switches to fully manual when you wind one up, so it can be easy to larrup them out for a throw-in if you get it wrong. They also take longer to get off than normal shots, giving defenders time to get a block in, while the camera zooms in slightly to warn your opponent what you're up to, meaning they're far from a guaranteed goal.
Set pieces now require a basic grasp of physics, with the game giving you full control of exactly where the taker strikes the ball. It's easier to grasp on corners than free-kicks, where you have to be more precise to be successful, but it makes much more sense than the odd stick-flicking mechanic used in FIFA 22. Penalties have been revamped too, with a new timing-based system that puts more pressure on the taker, which is probably how it should be.
No I in team (but there is one in ultimate)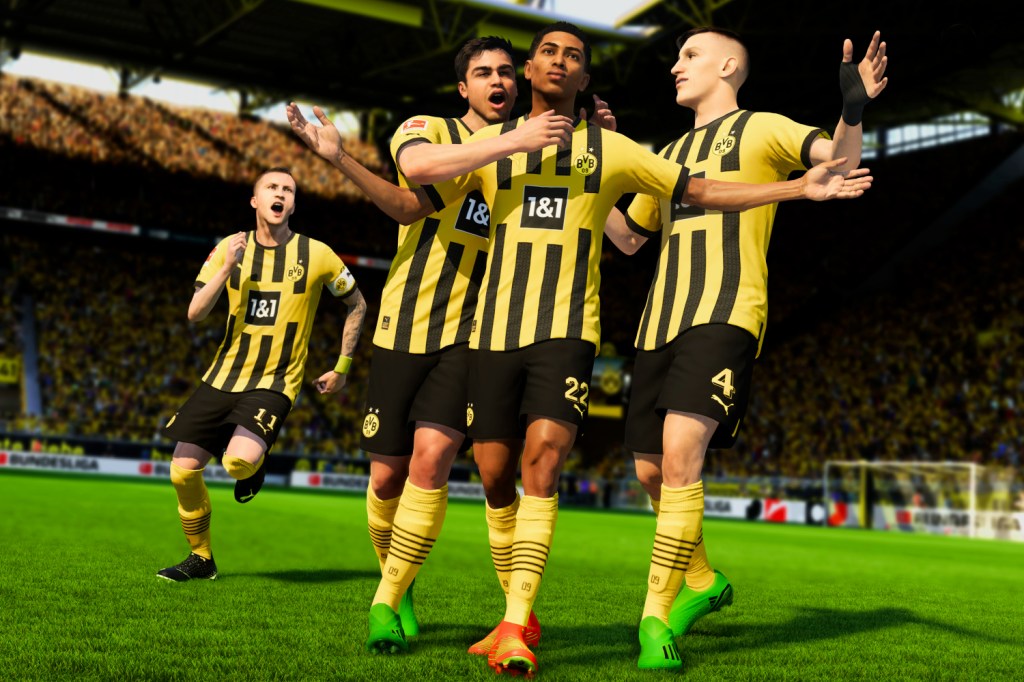 Of course, FIFA 23 still has the capacity to be absolutely infuriating. Goalkeepers will occasionally collapse in a heap rather than trying to make a save, while there are few things more tedious than being matched with some dweeb on Seasons who seems more interested in doing endless complicated tricks and stepovers than actually playing football.
Matchmaking does seem to have been improved, though. When playing as clubs from outside of the European elite you don't seem to get drawn against your PSGs or your Real Madrids as often, although the occasional Ronaldo perve does still pop up as Manchester United. Perhaps that says more about the Red Devils' fall from grace than anything else, though.
Ultimate Team – FIFA's playable fantasy football mode and the virtual equivalent of the European Super League – now makes it easier to build a team of superstars thanks to a more forgiving approach to the way its team chemistry system works. Players from the same league or country no longer need to be adjacent to each other in your chosen formation to boost your chemistry score, plus they don't suddenly forget how to play football just because they don't have anything in common with their teammates.
Some will welcome the extra freedom this gives when shopping in the transfer market, but it feels a bit like a major part of what made building a squad interesting and challenging has been removed. Either way, FUT is still largely a pay-to-win racket that reflects all the worst parts of modern football. Oh, and the interface is about as welcoming as a Rangers pub to somebody wearing a Celtic scarf.
Career mode has had a visual makeover to bring it in line with the rest of the game, but it plays largely the same as before. When taking control of a player there are now RPG-style points to be earned depending on how you behave on and off the pitch, plus you can choose to inhabit the body of real-life players and coaches rather than creating your own from scratch. What makes less sense is career mode's continued attempts to have you play less football. EA had already added a load of training elements that just felt like admin, but now you also have the option to only play the highlights of games rather than the full 90 mins. For a football game, it's slightly baffling.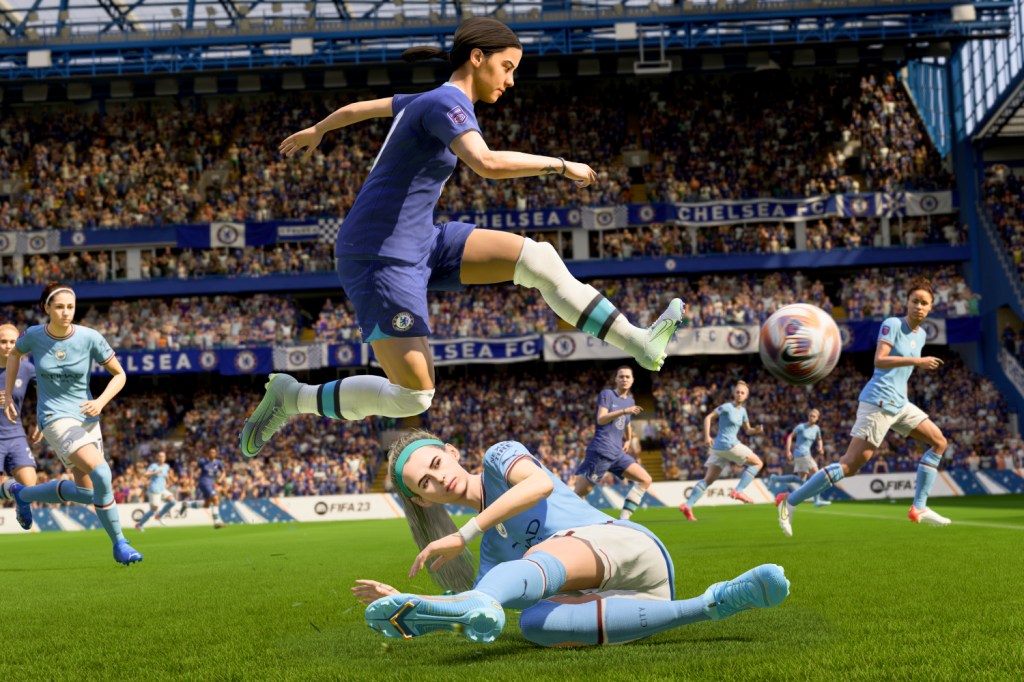 Do the HyperMotion
FIFA might not be the best game to show off the power of your console, but there are some neat new additions to 23 that help to enhance that sense of realism just a little bit more, whether it's how the goal nets ripple or the way sliding tackles can cause the pitch to cut up over the course of 90 minutes.
EA is keen to trumpet the impact of its HyperMotion2 motion-capture tech, which makes player movement look more realistic. This year, it's been used for the women as well as the men, and while the physical differences are perhaps not as noticeable as they are when playing with male players, it's another step towards making the women's game feel less like a token inclusion.
There's still some way to go, though. The addition of the Women's Super League and France's Division 1 Féminine takes the number of teams to 41, but they're still not available to play as in all modes, with career mode and FUT the most glaring omissions. FIFA 23 is more representative than ever, then, but when you can embark on a career as AFC Richmond from Apple TV+'s Ted Lasso, but not as Chelsea or Arsenal's women's teams, there's obviously still room for improvement.
FIFA 23 verdict
Many people will buy a new FIFA game no matter what this or any other review says, but for those wondering whether it's worth stumping up another £60, FIFA 23 is more than just a load of new kits and updated squads.
As with most new FIFA games the differences are fairly minor, but when the fundamentals are working all you ever really need are slight tweaks to the system. More importantly, those tweaks have made FIFA 23 a more enjoyable game on the pitch, with confident passing and loads of ways to score goals, but without feeling too heavily weighted in favour of the attackers.
Stuff Says…
A fitting end of an era for the FIFA series – both good and bad
Good Stuff
Slick, enjoyable gameplay
Defenders can actually tackle
Improved matchmaking
No VAR
Bad Stuff
Goalkeepers can be liabilities
FUT is as divisive as ever
You can still only make three subs